Recipe: Bramble and Lady Grey Cocktail
If you're looking for new ideas for drinks to accompany your garden gatherings and summer BBQs, here is a fresh take on the bramble for you to try. Taken from Signe Johansen's 'Spirited' – a cook's companion to making delicious drinks – this is the perfect excuse to try your hand at foraging.
Brambles are abundant from late summer onwards and are some of the most accessible berries you can forage in early autumn – so this is a cocktail to try making later this season and again in autumn.
If you're new to foraging, beware of bramble bushes and their pickles scratching your arms and legs (wild blueberries can be more hospitable).
Sometimes you'll find tiny white worms on foraged brambles, so soak them in a bowl of cold, salted water for a few minutes and the worms will wiggle free.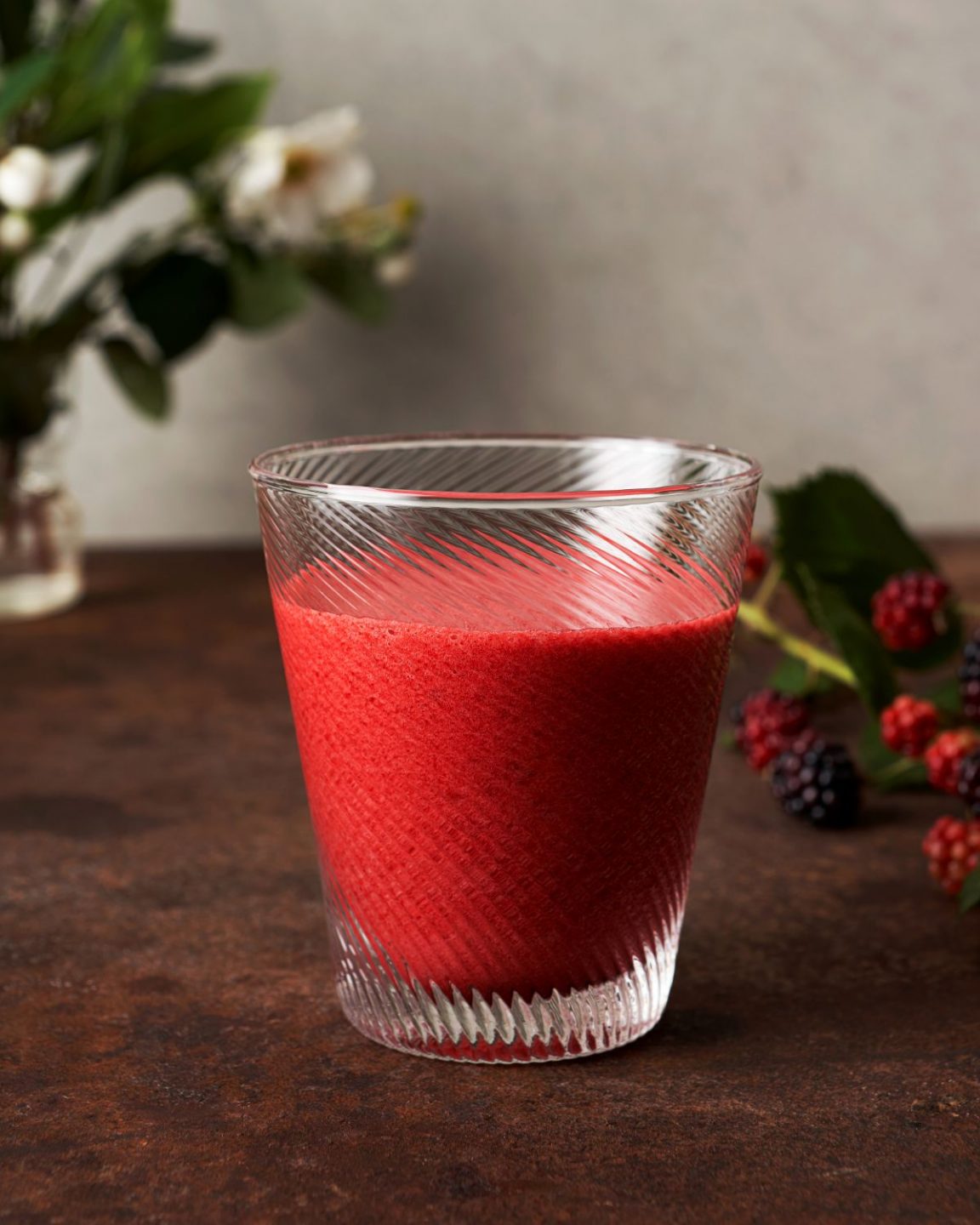 Serves 1
Ingredients
1 tsp Lady Grey tea steeped overnight in 250ml filtered water
50ml gin (or without for a non-alcoholic option)
Small handful of foraged brambles
Juice of ½ lemon
1-2 tsp simple sugar syrup or spiced sugar syrup
A few drops of Angostura bitters (or citrus bitters)
Handful of ice
1 Slice of orange or unwaxed lemon to garnish
Method
Blitz all the ingredients except the garnish in a blender with ice until smooth. Taste for acidity and sweetness and adjust as needed. Garnish and drink in a highball or a tall Duralex glass.
Variation
For a warming drink, omit the ice and muddle the brambles with either a little sugar syrup or honey and make a hot Lady Grey infusion.