Recipe: Cinnamon and Clementine Hot Chocolate
A warming hot chocolate is a perfect accompaniment to the colder months, and this cinnamon and clementine variation offers a fresh spin on a classic. Formulated by Cherish Finden, Executive Pastry Chef of Pan Pacific London – the highly anticipated hotel set to open in the capital next year – the recipe features a candy floss blanket that is designed to 'snow' once the hot chocolate is poured through. Whether you're indulging in one yourself or serving guests, this concoction is one of a kind and is bound to get you in the festive mood.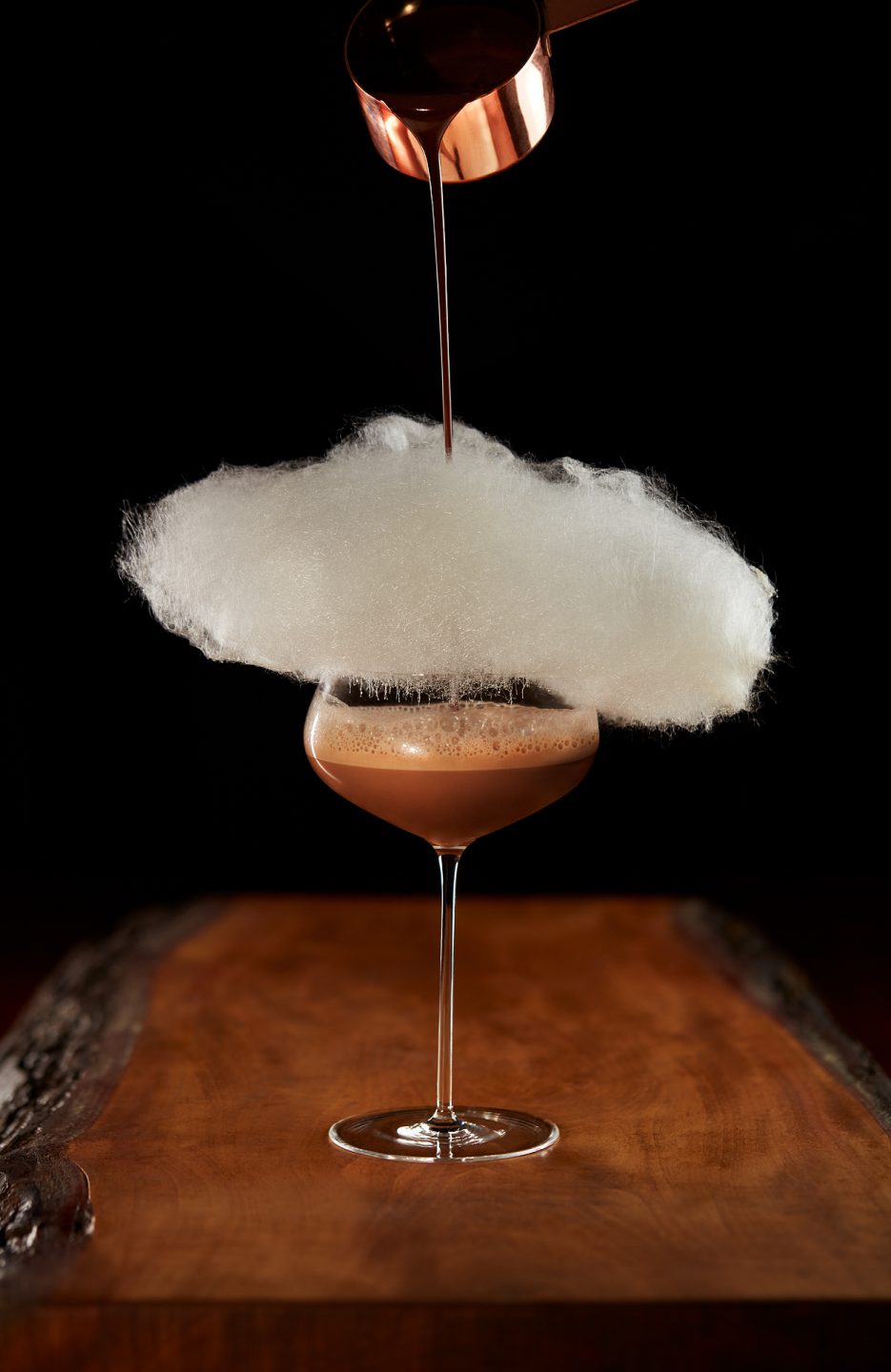 SERVES 1
120g whole milk
1 stick/5g cinnamon
30g dark chocolate, finely chopped
30g milk chocolate, finely chopped
2pcs clementine peel
10g already made candy floss or, if you have a candy floss machine, 100g granulated sugar and ½ grated clementine zest.
1. If you are using pre-made candy floss, skip this step. If you're using a candy floss machine, start by grating the clementine zest into the sugar before rub everything together.
2. Sieve the sugar to remove the zest and put the clementine sugar into the machine to spin the cotton candy. Once prepared, place it on the glass.
3. For the hot chocolate, heat the milk in a small pan over medium heat. Once boiled, turn down the heat and add the cinnamon and clementine peel to infuse.
4. Place the chopped chocolate into a measuring jug and pour all the warm milk in with the chocolate. Froth the chocolate milk using a hand-held frother or a small whisk.
5. Finally, pour the chocolate milk into the glass through the candy floss.
1. Wait for the milk to cool down slightly otherwise it will burn the chocolate
2. Use a hand-held frother for best results to create small air bubbles
3. For a vegan alternative, use dark vegan chocolate