Recipe: Classic Hot Toddy
Lift your spirits with a warming hot toddy recipe this Christmas – a classic choice for when you're feeling under the weather too. This recipe has been taken from Signe Johnson's Spirited and comes with variation options for those craving an extra kick.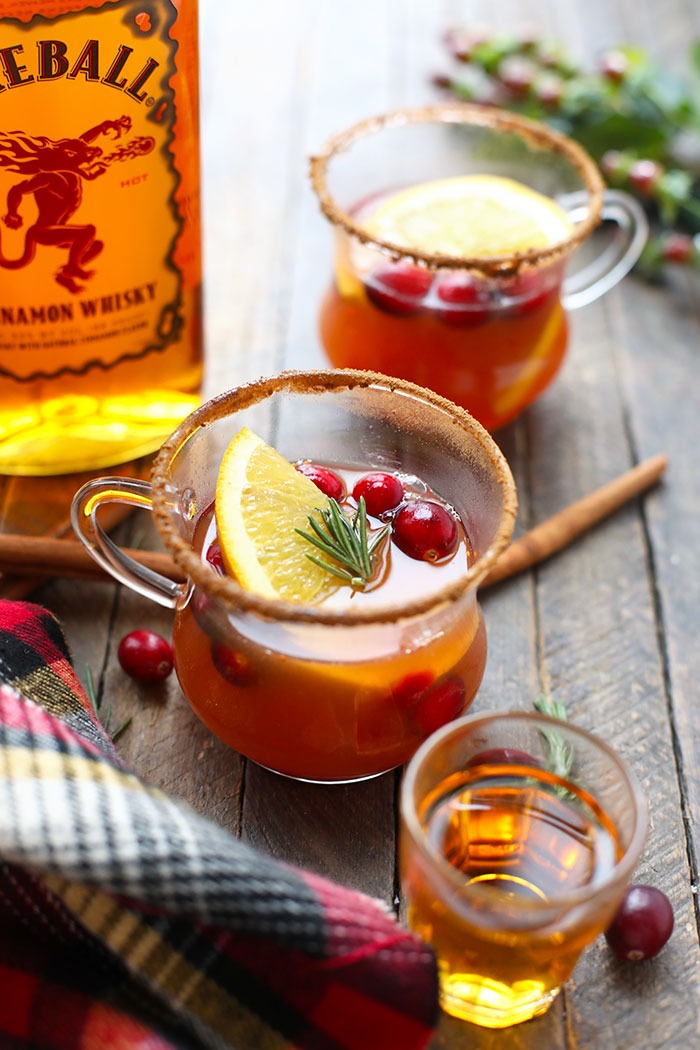 METHOD
Place 400ml water in a small saucepan with the cardamom, cinnamon, clove, ginger and vanilla. Bring to a simmer and allow the spices to infuse for 15-20 minutes.
Pour into a heatproof glass or cup (straining if you prefer), sweeten with honey and a generous squeeze of lemon juice. A splash or two of whisky completes the toddy and, if you feel so inclined, add a little shaving of lemon peel in as a garnish.
INGREDIENTS
Serves 1
2 cardamom pods
1 small cinnamon stick
1 clove
2cm (¾in) fresh ginger
Honey to taste (a lighter honey such as acacia or a citrus blossom works well here)
½ unwaxed lemon
Whisky to taste
VARIATIONS
 
"If you want a deeper, marigold hue to your toddy, infuse zest from ½ lemon with the spices. For a daytime boost of caffeine, add a few loose tea leaves of choice towards the end of the spices simmering. Bear in mind that the longer you infuse the tea the more tannin you'll be adding to the toddy. My preference is Earl Grey, oolong or green tea, but use what you'd like.
 
If you're craving a little more heat, add a crack of black pepper, a few chilli flakes or small chilli pepper to the spice infusion."