Recipe: Family Favourite Lemon Loaf Cake
If you're looking to try your hand at something other than banana bread, pastry chef and food writer Ravneet Gill's ultimate lemon loaf cake is one to test your newfound baking skills at. Her debut cookbook, The Pastry Chef's Guide, offers step-by-step recipes in a no-nonsense manual designed to become the baking reference book for any home bakers cookery shelf.
"This simple lemon loaf may be humble, but this is one of my family's favourites (and they are hard to please)."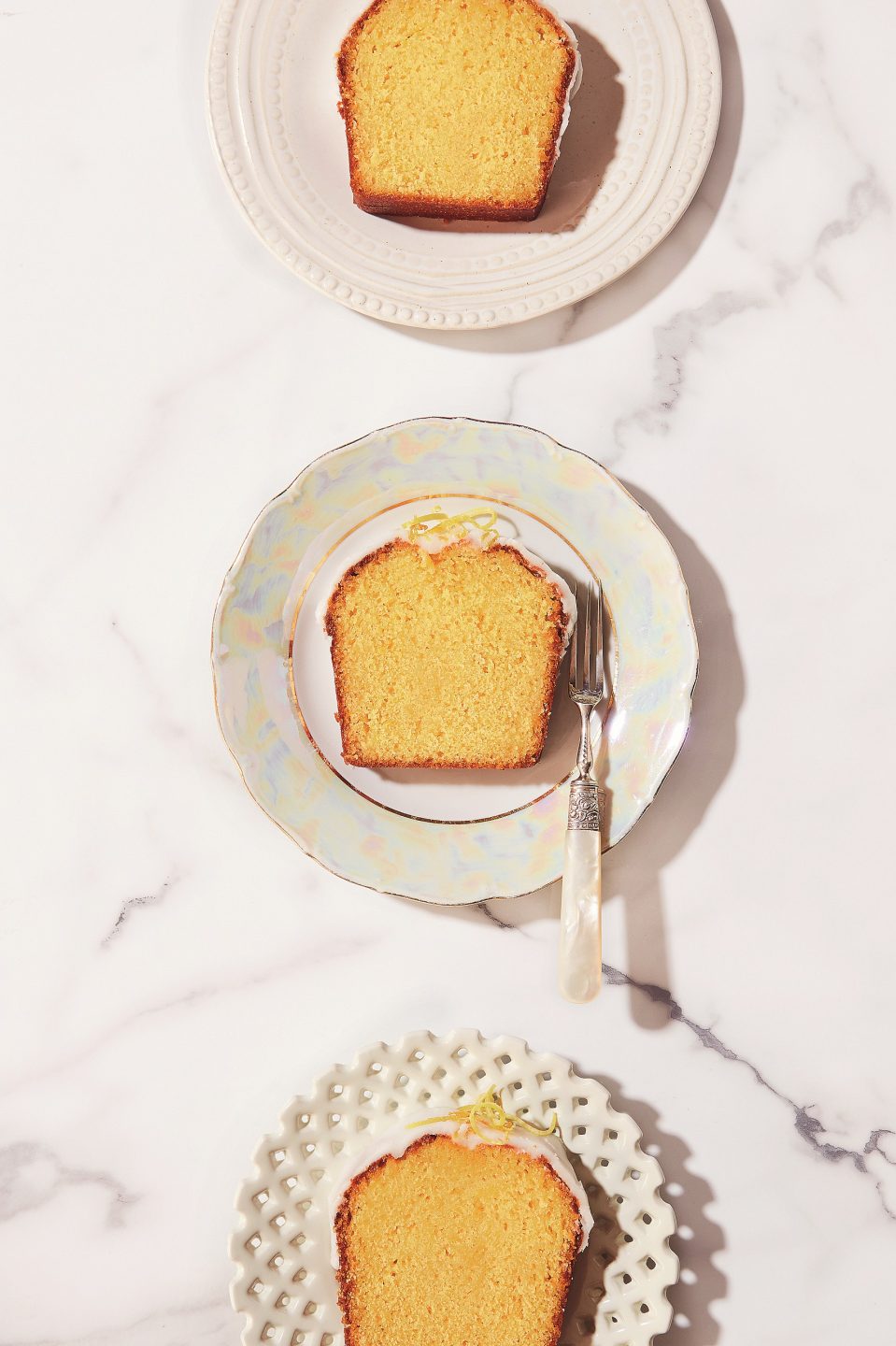 INGREDIENTS
Makes 1 loaf
3 eggs
225g of caster (superfine) sugar
75g of unsalted butter, softened
100ml of double/heavy cream
180 g of self-raising flour
pinch of fine salt
grated zest of 3 lemons
For the syrup
75g caster (superfine) sugar
100ml plus 1 tbsp water
freshly squeezed juice of 2 lemons
For the icing
200g icing (confectioners') sugar, plus more to taste
freshly squeezed juice of 1–2 lemons, to taste
METHOD
Preheat the oven to 160°C fan/180°C/350°F/gas mark 4 and line a 900-g loaf pan with baking parchment. Put the eggs and sugar in the bowl of a stand mixer or a mixing bowl. Beat together at medium speed for 3–5 minutes until pale using the paddle attachment or a hand-held electric whisk. Don't overwhip as this will affect the rise of the cake.
Melt the butter completely in a saucepan, then remove from the heat and stir in the cream. Pour the cream and butter mixture slowly into the egg mixture and stir to by hand or at a low-speed combine. Sift the flour and salt together, add to the egg mixture and fold through. Finally, fold in the lemon zest.
Pour into the loaf pan and bake in the oven for 45–50 minutes until risen and golden and a skewer inserted comes out clean. Meanwhile, to make the syrup, put the sugar and water in a saucepan and heat gently, stirring a little, until the sugar has dissolved. Remove from the heat and stir in the lemon juice. Allow to cool slightly.
Allow the cake to cool in the pan until it's no longer hot to the touch but is still slightly warm. Poke multiple holes in the top of the loaf with a skewer and then pour over the warm syrup evenly. Allow to cool completely in the pan.
Make the icing by whisking together the icing sugar and lemon juice, adding more or less of each to taste. Brush this over the cooled cake and leave to sit for 10 minutes. Turn out and serve!
Store the loaf in an airtight container at room temperature for up to 3 days or freeze for up to 1 month.
The featured recipe is from The Pastry Chef's Guide by Ravneet Gill.