Recipe: Immune-Boosting Orange Raspberry Smoothie
Taken from Max La Manna's book More Plants Less Waste, this smoothie celebrates the power of healthy eating and supporting the immune system.
"I try to hydrate as much as I can when I wake up in the morning, starting with 1-2 litres of water. I don't drink coffee but I love the nutrients that an energy-dense smoothie gives me."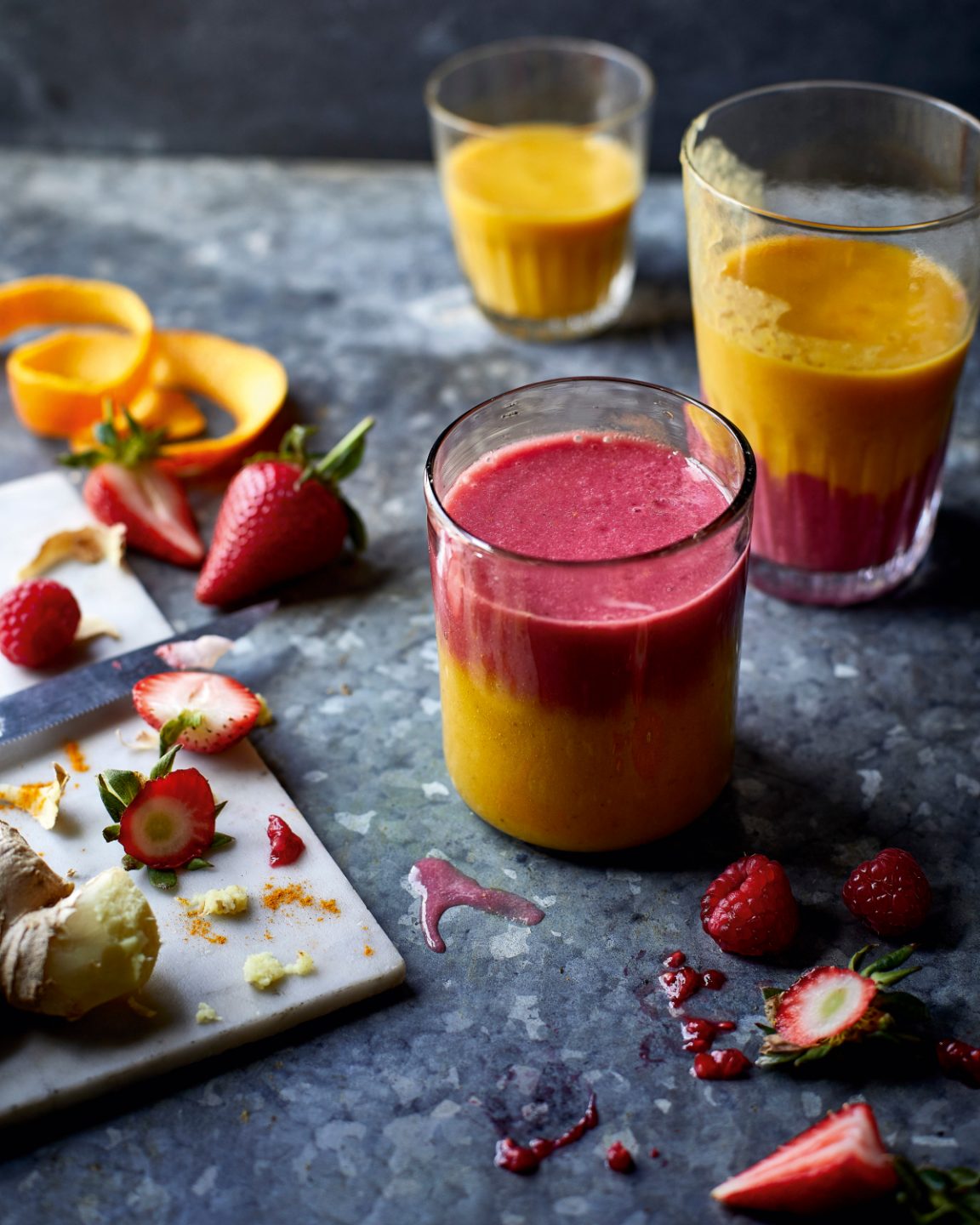 INGREDIENTS
Serves 2
For the red layer
150ml milk
50g strawberries
50g raspberries
30g beetroot (leftover, optional)
For the orange layer
150ml milk
1 orange peeled and sliced
1 banana, frozen
¼ tsp grated ginger
¼ ground or freshly grated turmeric
To serve
2 tsp granola (optional)
METHOD
Put the red layer ingredients into a high-speed blender and blend until smooth. Divide between two glasses. Rinse out the blender, then add your orange layer ingredients and blend again. Slowly pour the orange over the red layer.
Tip: To have a beautiful separation of colour, pour slowly and close to the glass. We eat with our eyes too! Sprinkle a bit of granola, nuts or seeds on top to give it more oomph.