A traditional Tuscan delicacy, gnudi are gnocchi-like dumplings made with ricotta instead of potato – a swap that results in a lighter, more pillowy dish than its dense counterpart. Try your hand at our new favourite recipe from the chefs at Tuscany Now & More, offering the very best of Italian comfort food.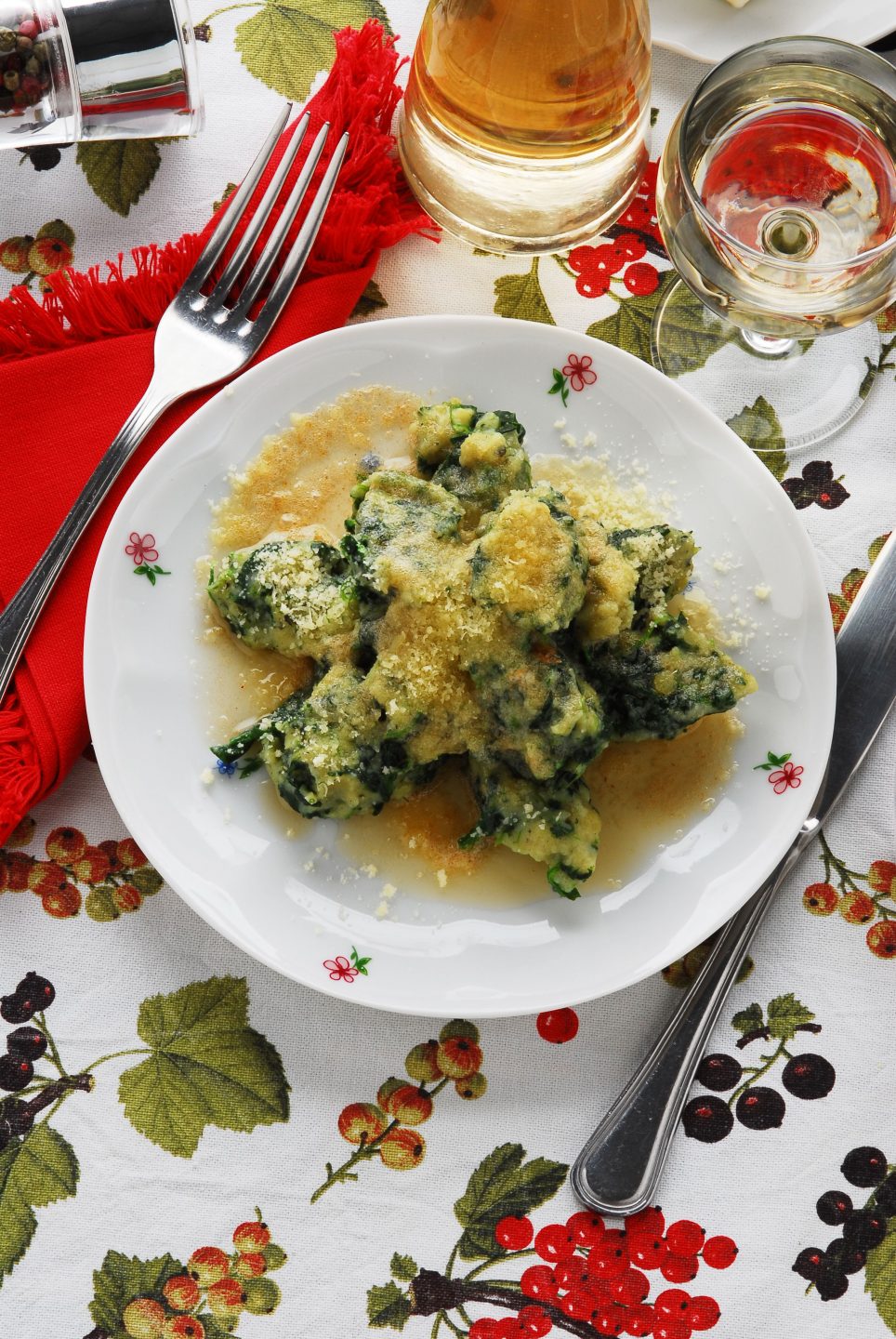 SERVES 4
500g fresh spinach
350g ricotta
100g grated parmesan
2 eggs
2 tbsp flour, plus extra for dredging
salt and pepper
ground nutmeg
1. While you wash the spinach, place a pot of water on the stove. Bring to boil, add a handful of cooking salt and then the spinach. Once cooked, drain and squeeze the spinach making sure to remove any excess liquid. Place this aside or if you prefer more flavour, sauté in a frying pan with olive oil and garlic.
2. Finely chop the spinach and stir in a medium bowl with the ricotta, parmesan, two eggs, flour, salt, pepper and ground nutmeg. Using a spoon, scoop out portions of the mix (about the size of a walnut) and, using damp hands, roll smooth and round balls. Dredge in flour, tapping off any excess before placing on a floured surface. Set these aside in a cool place covered with cling wrap until ready to cook, or refrigerate up to 24 hours.
3.When ready to cook, bring a pot of salted water to a boil, and slide the gnudi in. Remove the gnudi using a slotted spoon when they float to the surface (after around 3-4 minutes). Toss with a butter and sage sauce, or fresh tomato sauce and top with a dusting of parmesan to complete.