Recipe: Linguine With Fresh And Dried Oregano
In River Cafe 30, Ruth Rogers and her head-chefs, Joseph Trivelli and Sian Wyn Owen, invite you to join them in marking 30 years of memories and good food at London's The River Cafe.
 
Including Ruth's memories and unseen archive images, as well as careful tips and hand-drawn illustrations, River Cafe 30 encapsulates the essence of the restaurant and its food. This linguine recipe is a simple selection you can keep returning to – whether you're looking for something comforting to see you through the change in seasons or an easy recipe to cook for dinner parties, it will never disappoint.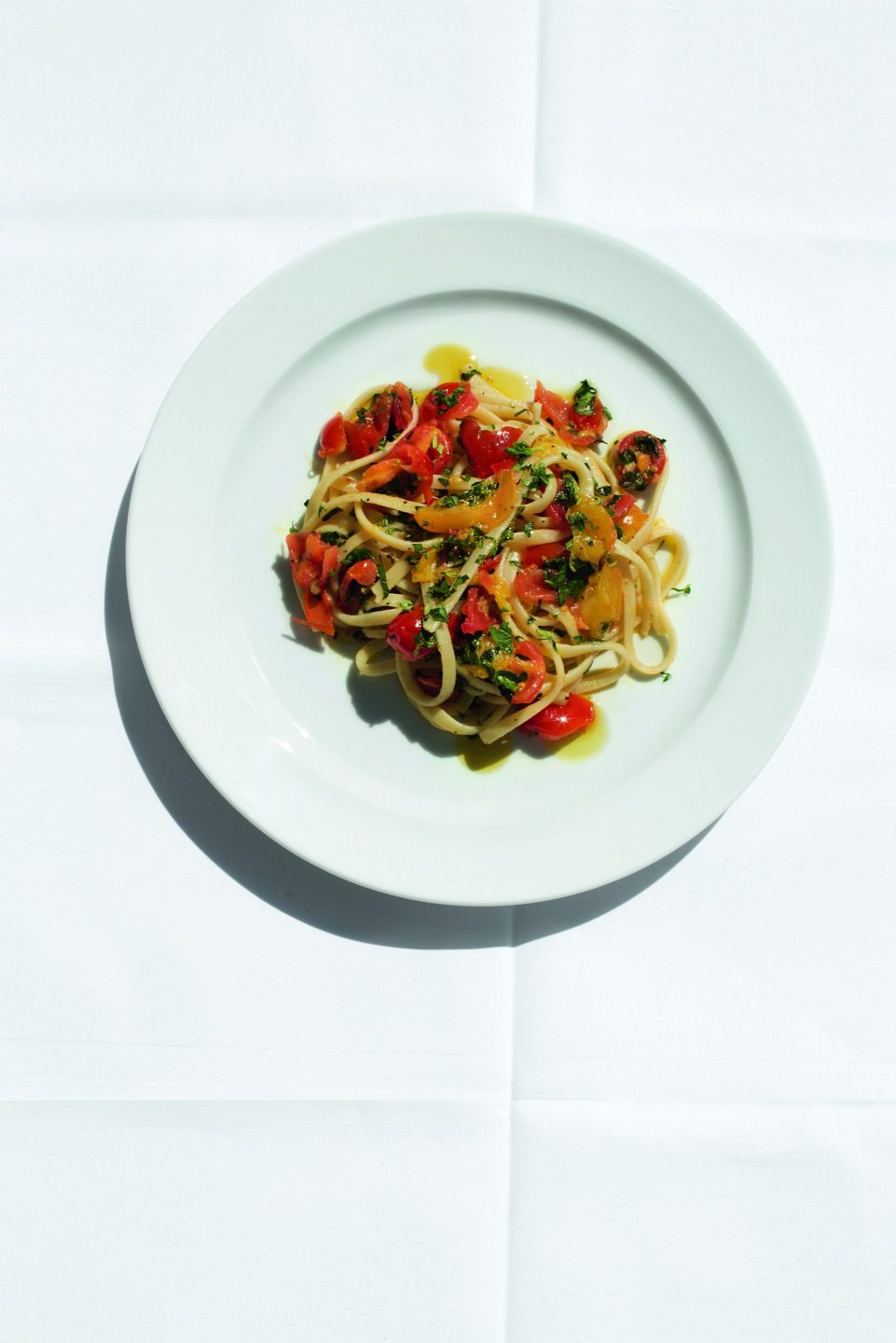 Serves 6
 
2 large handfuls of fresh oregano, very finely chopped
25g dried oregano (on the branch), leaves crumbled
12 red cherry tomatoes, quartered and seeded
12 yellow cherry tomatoes, quartered and seeded
100ml extra virgin olive oil
1 tablespoon red wine vinegar
250g linguine
 
Method
 
The red wine vinegar lifts this recipe. It's important you serve this on hot plates.
 
Mix the fresh and dried oregano together.
 
Combine the tomatoes with the extra virgin olive oil, the red wine vinegar and sea salt and black pepper, then set aside to marinate.
 
Cook the linguine in a generous amount of boiling salted water, then drain and return to the pan. Toss with the oregano mixture and the marinated tomatoes until very hot, then serve.