Recipe: Peanut And Banana Ice Cream
Chef, caterer and writer Lara Lee explores her Indonesian culinary heritage in her debut cookbook Coconut & Sambal, and the results are packed with flavour. With a long hot summer ahead of us, Lara has shared with us the perfect ice cream recipe to help you keep your cool. While perfecting ice cream from scratch can be time-consuming, this version takes only 30 minutes of hands-on time, and it's worth the wait.
"You won't find this recipe in the traditional food markets, but it comes with all the flavours of Indonesia. If you're feeling decadent, stir dark chocolate chunks through the ice cream with the peanuts before freezing. It will keep in the freezer for 3 months."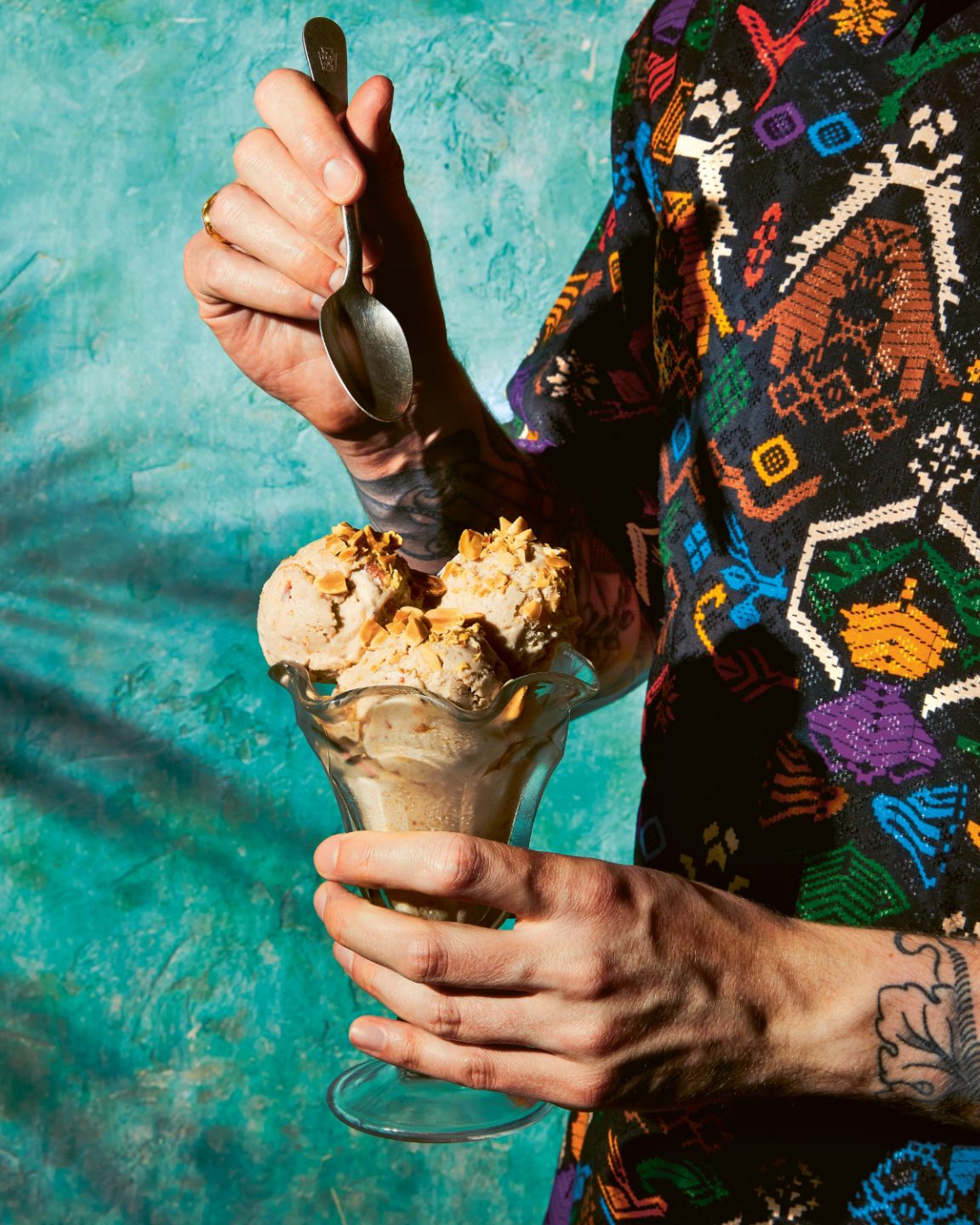 INGREDIENTS
Make about 1.6L
300g unsalted roasted peanuts, or 100g unsalted roasted peanuts and 200g chunky peanut butter, plus extra chopped roasted peanuts to serve
480ml double cream
400g frozen banana chunks
400ml condensed milk
80g caster sugar
METHOD
Place 200g of the peanuts in a food processor and blend to a coarse paste. (You can skip this step if you are using peanut butter.) Roughly chop the remaining 100g peanuts and set aside.
Whisk the double cream to stiff peaks in a large bowl and set aside.
Place the frozen banana chunks in a food processor and blend until smooth. Add the condensed milk, sugar and coarse peanut paste or peanut butter and blend again.
Add the banana mixture to the whipped cream and whisk together until well combined. Stir through the reserved chopped peanuts.
Pour the ice-cream mixture into an airtight container. Freeze for a minimum of 4–6 hours, but ideally overnight.
When ready, serve sprinkled with chopped peanuts.