Recipe: Pineapple Tacos With Prawns, Chilli And Lime
Ryan Riley was just 18 years old when his mother was diagnosed with cancer. He saw first-hand the effect of her treatment but one of the most difficult things he experienced was seeing her lose the ability to enjoy food.
In a bid to discover a way to bring back the pleasure of food, Ryan created Life Kitchen in memory of his mother. It offers free classes to anyone affected by cancer treatment to cook recipes that are designed specifically to overpower the dulling effect of chemotherapy on the taste buds.
Life Kitchen shares recipes for dishes that are quick, easy-to-make and delicious. With ingenious combinations of ingredients, this book is bursting with recipes that will reignite the joy of taste and flavour.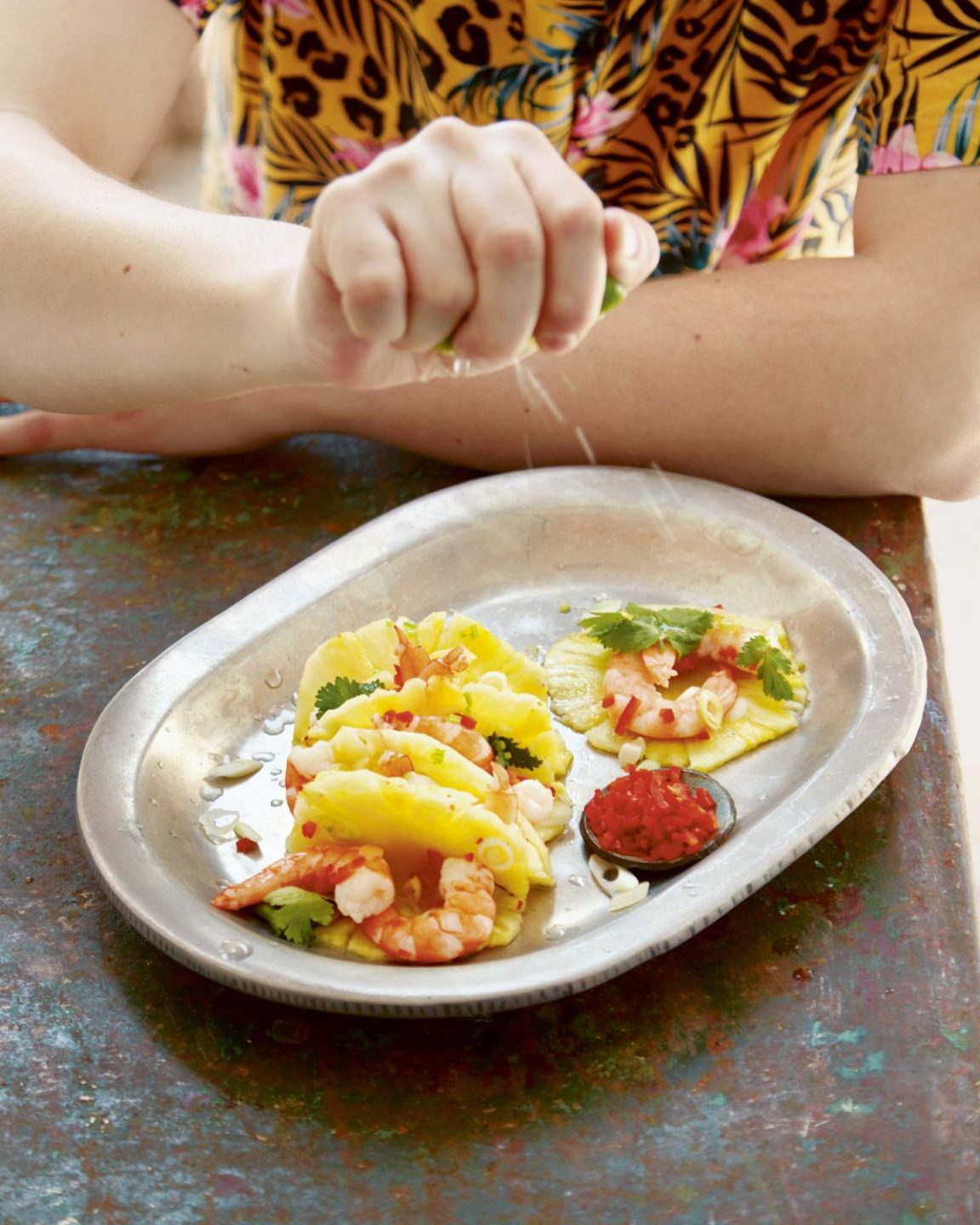 Ingredients
Makes about 20 tacos
100g cooked prawns, shelled
1 red or green chilli, finely chopped, plus extra to serve (optional)
1 lime, zest and juice, plus extra wedges for squeezing (optional)
1 spring onion, sliced into rough matchsticks
1 pineapple, peeled and sliced into wafer-thin circles
A small handful of coriander leaves
Method
In a bowl, mix the cooked prawns with the chilli, the lime zest and juice and the spring onion.
Fold each pineapple round in half to resemble a taco shell. Fill each shell with an equal amount of the prawn mixture, sprinkle over a few coriander leaves and squeeze over some extra lime, if you like.
Serve immediately with optional extra chilli on the side.
Taste and flavour fact
Fresh pineapple contains the enzyme bromelain (lost when the fruit is tinned), which breaks down proteins into amino acids and tenderises meat. In Life Kitchen classes, the most significant feature of fresh pineapples is their power, for some people, to eliminate a metallic taste that can occur as a side effect of their treatments.