Recipe: Winter tea infusion
If you, like many others, are committing to an alcohol-free month ahead, or simply looking for a new cleansing drink, Daylesford's winter tea infusion is an easy, warming detox staple that will boost your health and make sticking to dry January a breeze.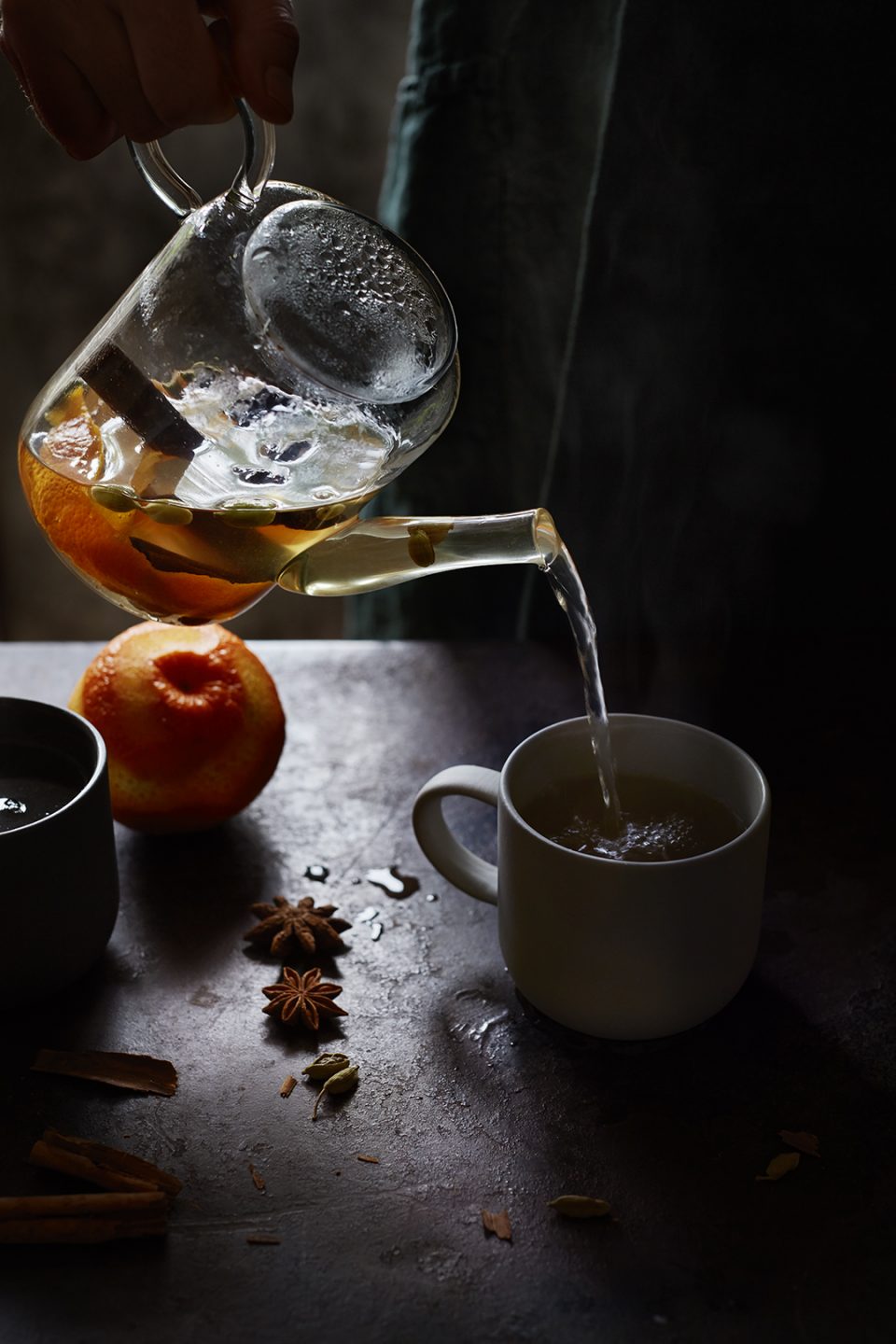 MAKES 1 TEAPOT
1 cinnamon stick
1 star anise
3 slices of fresh ginger
3 cardamom pods
1 clementine
boiling water (prepare based on number of servings)
1. Use a peeler to remove a few strips of skin from the clementine. Place these in a teapot with the remaining ingredients.
2. Pour boiling water over the ingredients and leave everything to infuse for 3-5 minutes.
3. Once it has brewed, pour the infusion into cups and enjoy it after supper, or to warm you from the inside out on a cold afternoon
4. For a little extra sweetness, add a halved dried apricot to the brew or a spoonful of organic honey to each cupful.