Step Inside 'Charlotte Perriand: The Modern Life' At The Design Museum
'Charlotte Perriand: The Modern Life', on display now at the Design Museum, presents the revolutionary work and ideas of the pioneering French architect and designer through a series of prototypes, accurate furniture reconstructions and photographs, as well as recreations of some of her most iconic interior installations.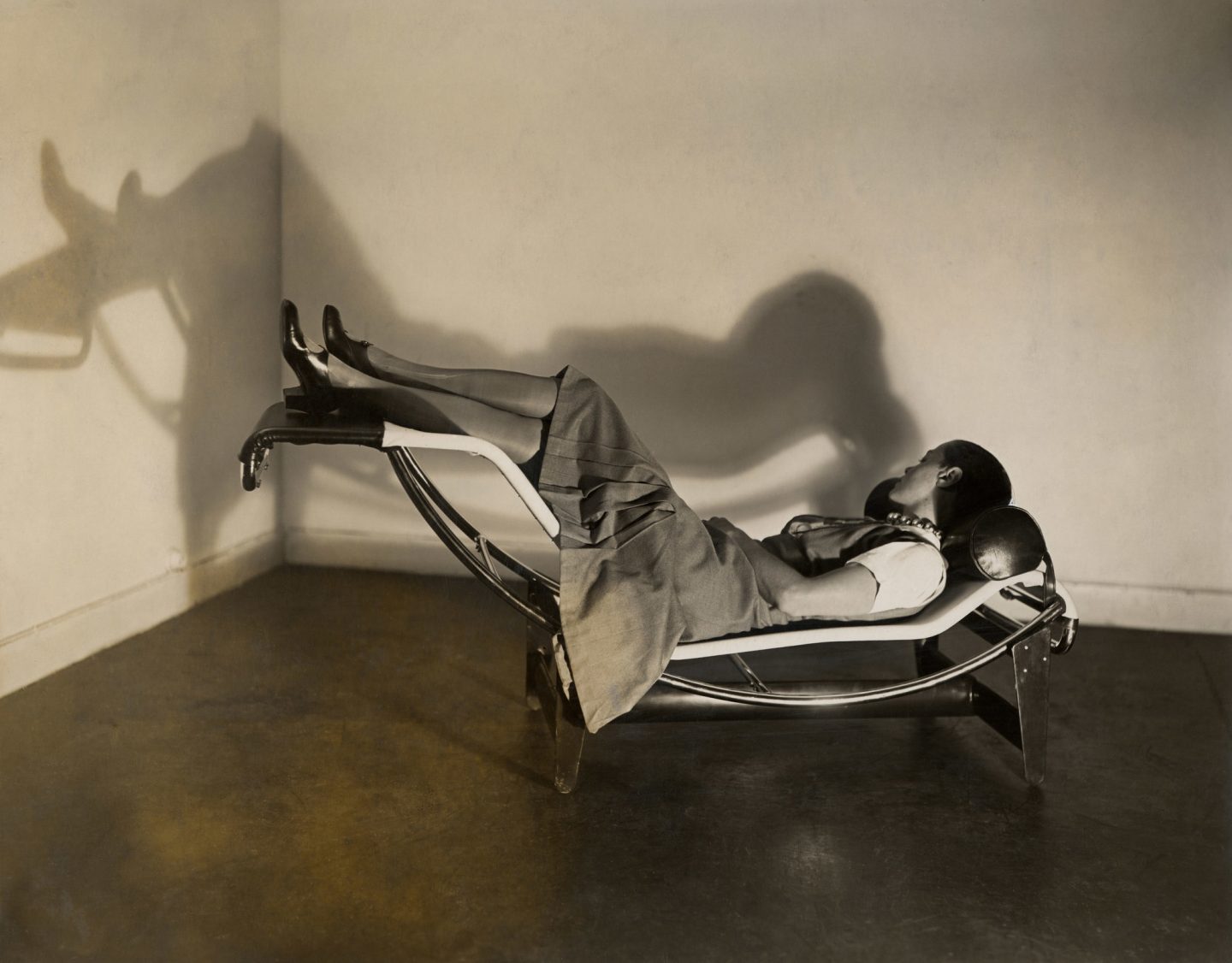 Perriand was born in 1903 and in her young adulthood went on to study at École de l'Union Centrale des Arts Décoratifs where her talents were scouted upon graduation, thanks to her ongoing experimentation with metal. She dreamed of working for the modernist master Le Corbusier, but when she first approached him, he dismissed her saying, "We don't embroider cushions here." Despite this, after Le Corbusier later saw Perriand's Bar sous le toit – one of her earliest experimentations with tubular steel in the form of a chrome bar that she had created for her apartment's attic – he promptly employed her and assigned her to work on a range of furniture.
"Metal plays the same part in furniture as cement has done in architecture. It's a revolution."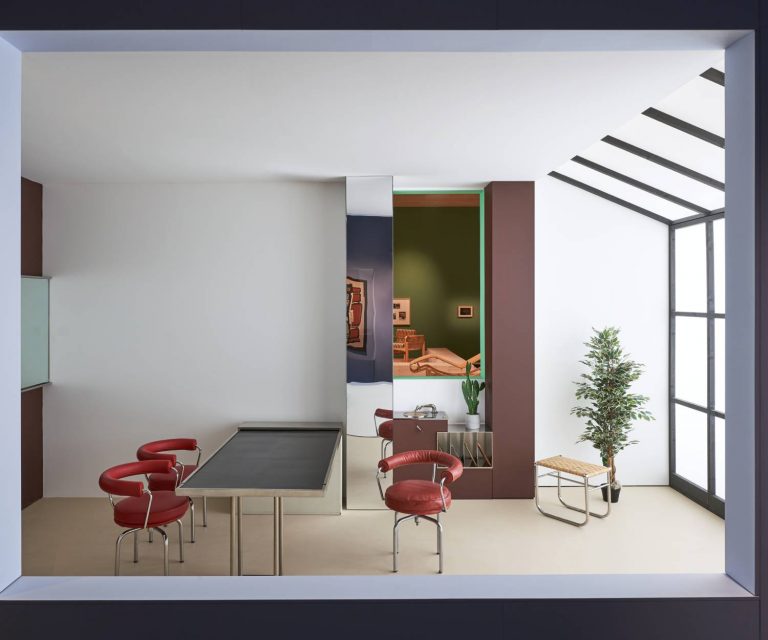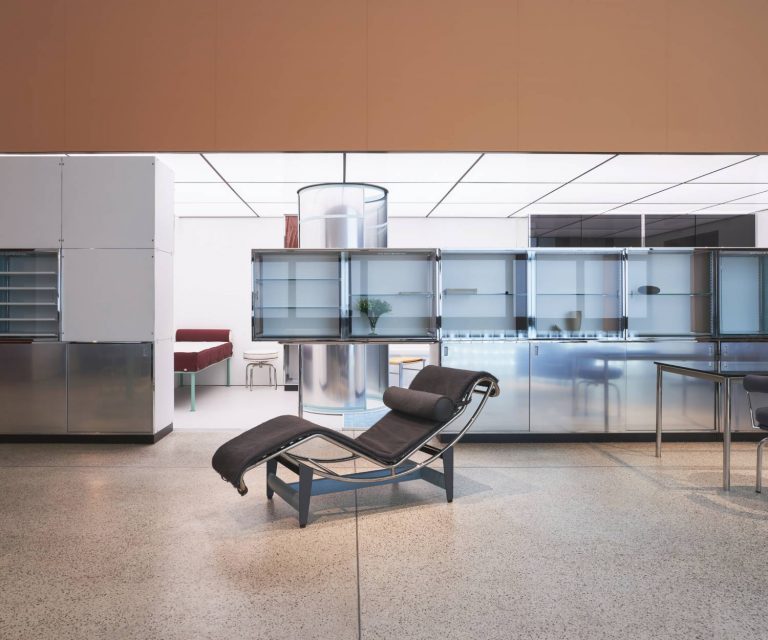 Alongside Le Corbusier and his cousin Pierre Jeanneret, Perriand designed the tubular steel chairs that would go on to become icons of modernist design. Designing welded-steel frames, she aimed to create standardised forms that could be mass-produced. Probably the most famous of her furniture designs, Chaise longue basculante combines adjustability and elegance, incorporating a base on which a sliding cradle could adopt any position without the need for mechanical parts. You might recognise a photograph of Perriand reclining into the chair, demonstrating its elegance and comfort. Elsewhere, the Fauteuil grand comfort – a design that's still so sought-after to this day – draws on the form of an English club chair, with the added touch of Perriand's external metalwork structure, of course.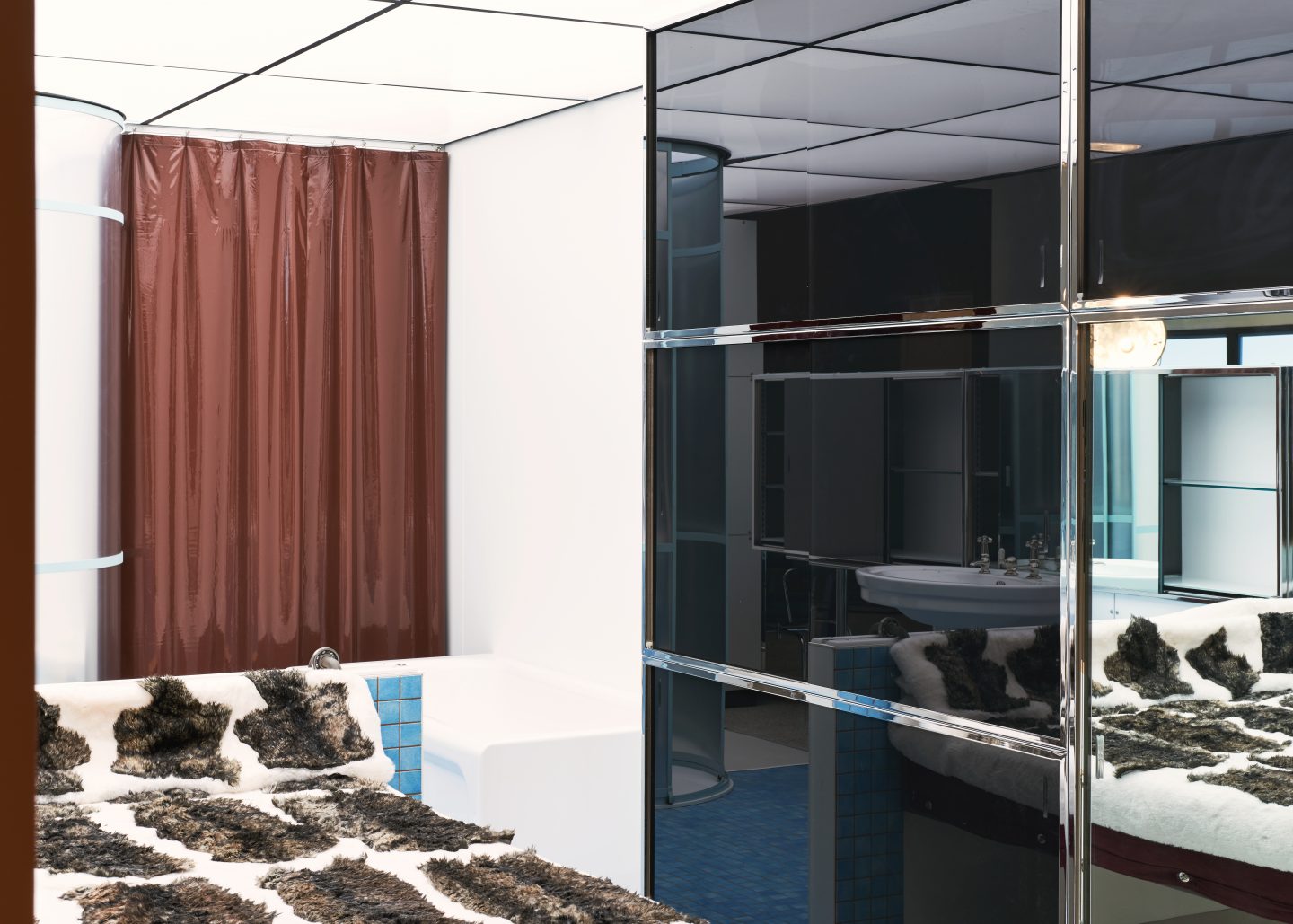 Navigating through the exhibition, expect to find yourself immersed in Perriand's fascination with the organic forms found in nature. Photographing trees and stone, she was drawn to the sensual qualities of wood and began designing free-form tables. In the mid-1930s, she spent two formative years in Japan where she'd been invited by the government to advise on how the country's traditional craft could be modernised. Here, her exposure to the open, flexible interiors of Japanese houses would go on to influence the rest of her career.
Perriand's Boomerang desk – one of her most significant free-form pieces – was designed for Jean-Richard Block, editor of the French newspaper Ce Soir. Named after its shape, the desk was designed with pure functionality in mind, with its curved top intended for editorial meetings, in which Block could easily swivel in his chair to turn and face each member of the team without imposing hierarchy.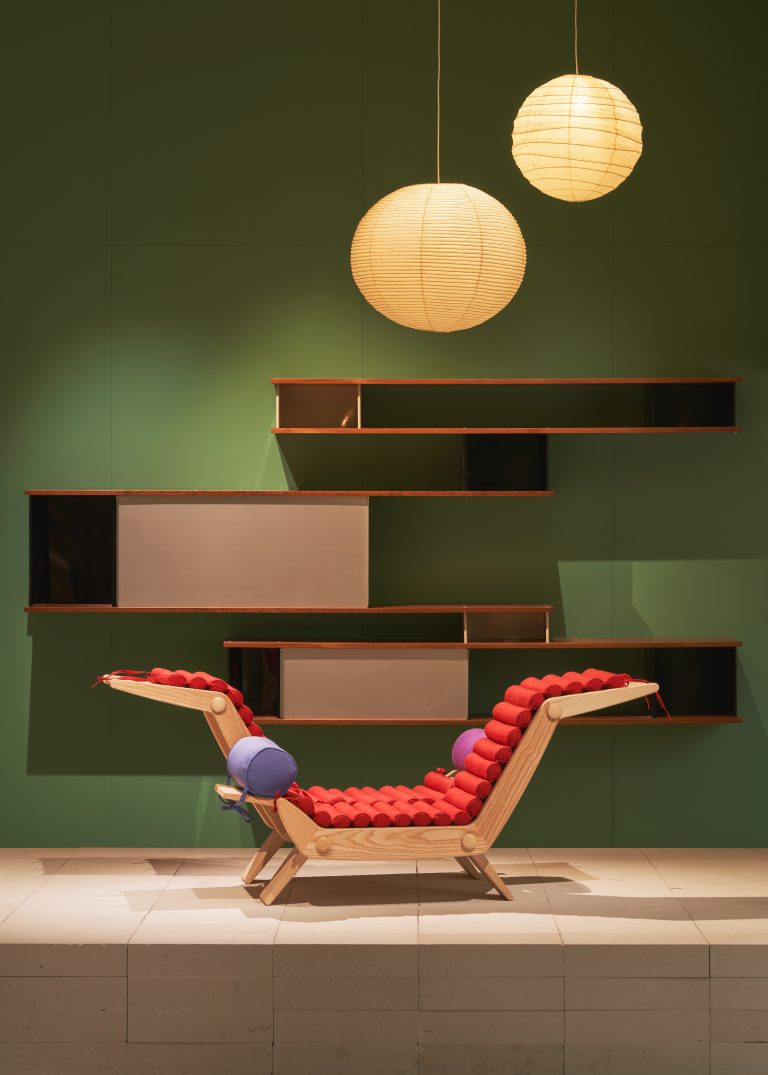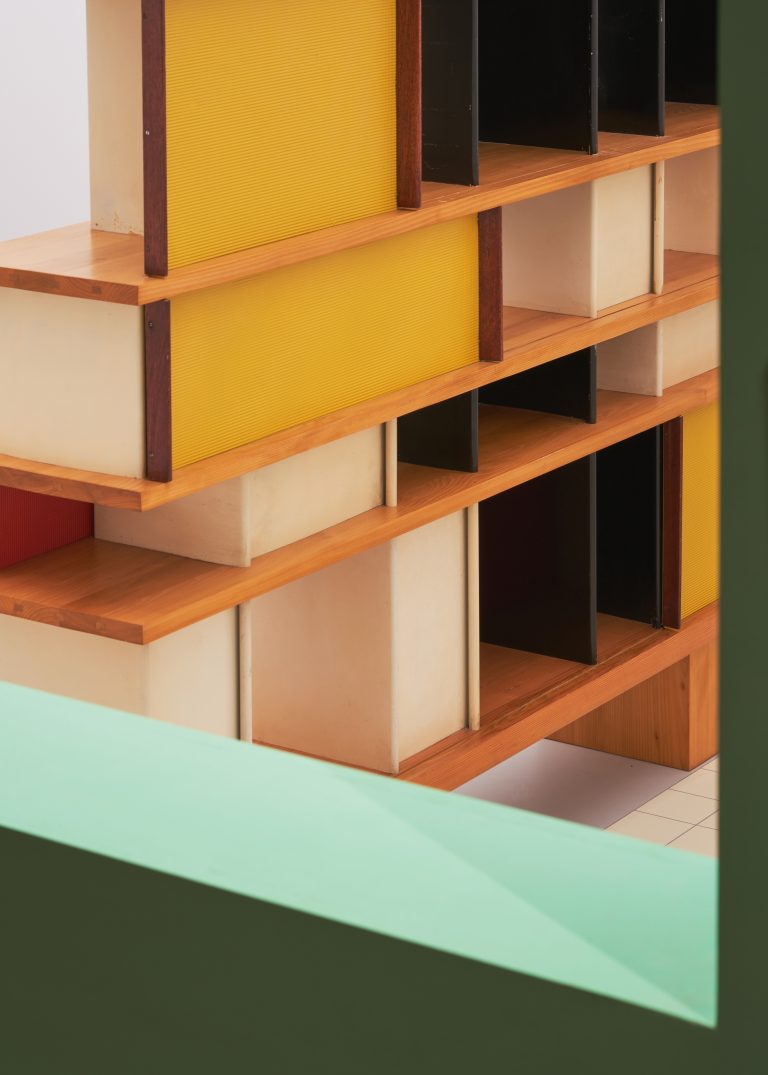 "Better to spend a day in the sun than to spend it dusting our useless objects."
The post-war years in Europe were a period of reconstruction and modernisation, and with her established reputation, Perriand was highly in demand. Adding to her portfolio of work, she designed interiors for student dormitories in Paris and Air France offices around the world, as well as collaborating on a number of ski resorts. Her crowning achievement – and the exhibition's culmination – was her work for a resort in Les Arcs, France, where she demonstrated that she was much more than just a furniture designer. Here, she materialised her vision of design, architecture and landscape coming together as one whole.
At Les Arcs, she conceptualised the deceptively compact rooms of her 30,000-bed resort, with compact cabins staggered into the mountain-side, and ingenious ski-in entrances to the structure. Favouring practical design over unnecessary excess, the resort's design can be explored in the exhibition, with recreations and scale models on display. A highlight within this section includes a photograph of Perriand turning topless to face the mountains, arms raised in the air – an image that perfectly captures the designer's free spirit and modern essence.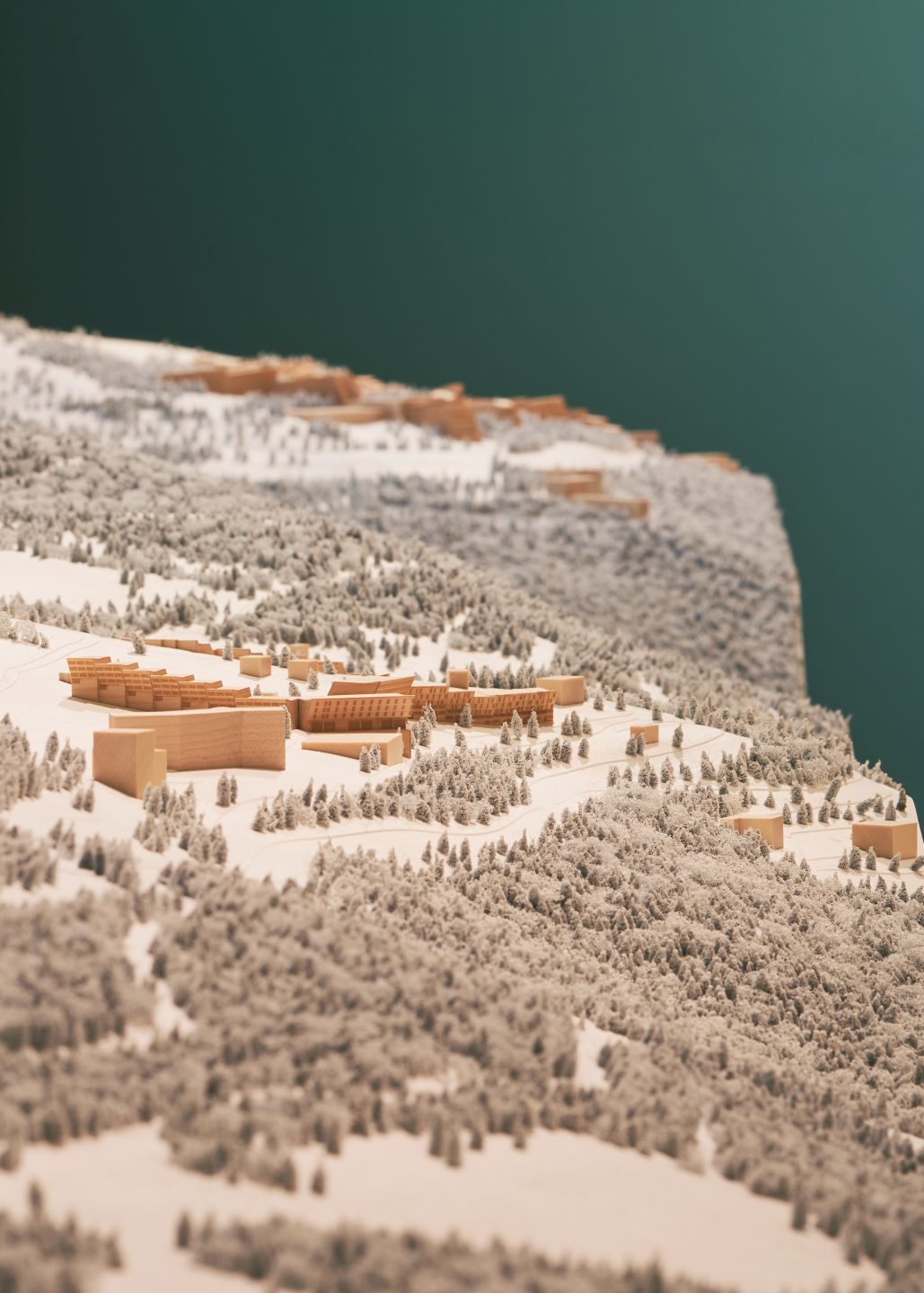 "Man is really happy only when he strives, when he attempts something and makes a success of it: his happiness cannot be solely material. The extension of an art of dwelling is an art of living.'
Perriand passed away in 1999 aged 96. This exhibition tells the story of a designer who helped define the way we think about modern interiors, with a fearless ambition that's best described in her own words: "Man is really happy only when he strives, when he attempts something and makes a success of it: his happiness cannot be solely material. The extension of an art of dwelling is an art of living.'
Charlotte Perriand: The Modern Life is on display at the Design Museum, London, until the 5th September 2021. Book tickets here.