Step inside No Comply: Skate Culture and Community at Somerset House
Across the world, skateboarding is thriving. Thanks partly to its recent inauguration at the Tokyo Olympics, as well as an astronomical rise in popularity during the pandemic, the sport that was once underestimated is slowly being recognised and its artistry appreciated. No Comply, a free exhibition at Somerset House, documents the impact of skate culture and communities on the UK over the past 45 years. It celebrates the country's diverse skateboarding scene and documents the transformative influence the subculture has played in shaping people, cities and culture in the UK and beyond.
"How could one object, a piece of wood on four wheels, cause such a phenomenon?" – Dan Adams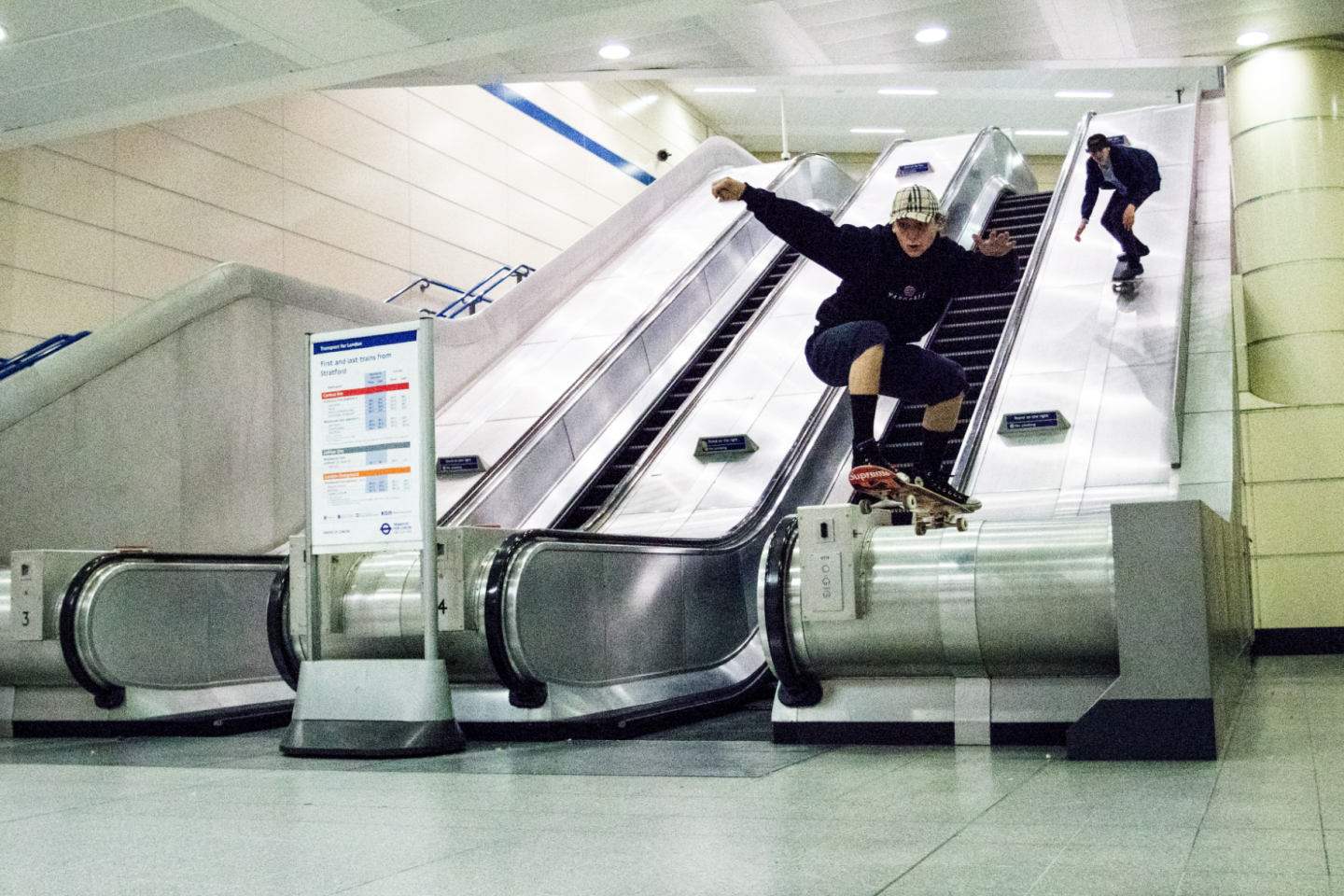 Curated by Somerset House and Tory Turk, from an original idea by Frankie Shea and with insight from British skateboarder Helena Long, No Comply combines film, sound, art, fashion, design, photography and archive material to unpack the dynamic story of skateboarding in the UK.
The exhibition also sought contributions from a wealth of names at the centre of the sport. Striking imagery from the community's foremost photographers, including Wig Worland, Sam Ashley and Norma Ibarra, which span across decades, sit alongside original film commissions that explore the freedom of skateboarding and its community spirit.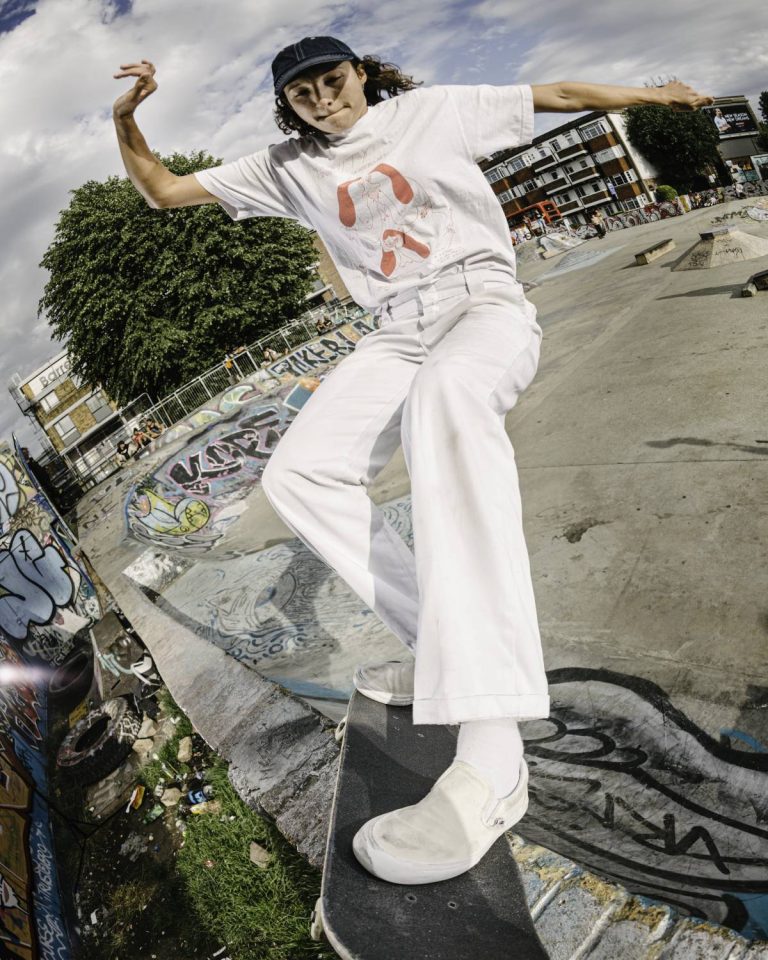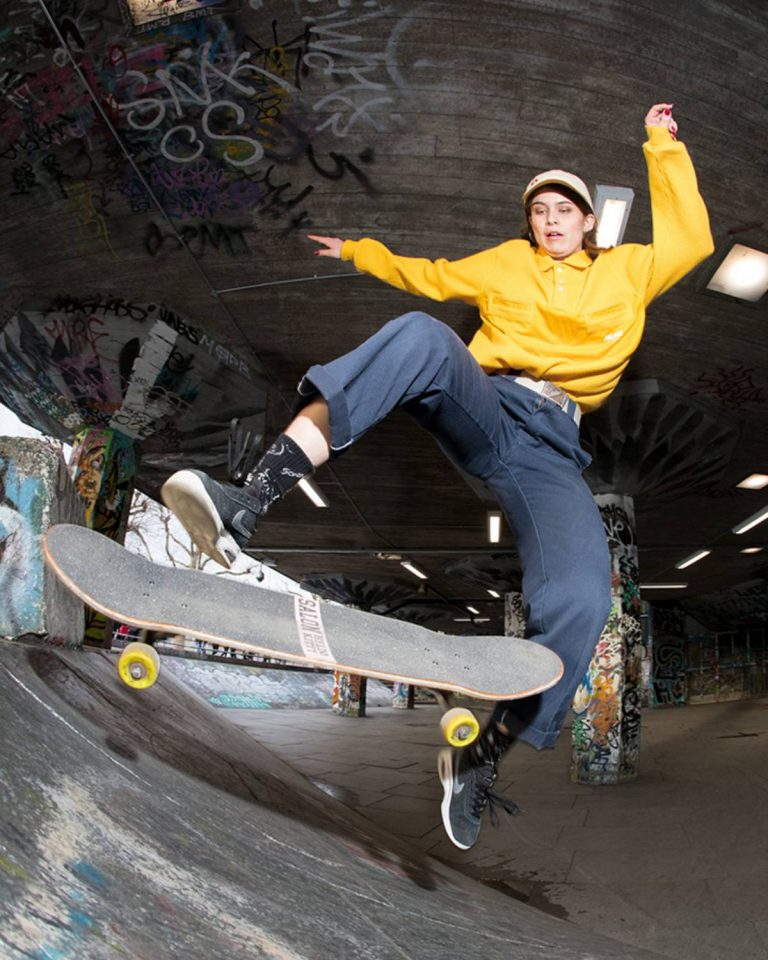 "Finally, an exhibition that celebrates the beautiful, multifaceted and diverse community that is skateboarding today." – Helena Long
From inspiring initiatives promoting positive change through skateboarding, to the preservation of sites in which the communities are formed and maintained, the exhibition spotlights stories from skate communities in the UK and beyond. It tells the story of the UK's most successful grassroots campaigns for creative space, such as the well-known 'Long Live Southbank' initiative that saw the skate community, artists and general public unite to protect the Undercroft at the Southbank centre from closing. Furthermore, the exhibition spotlights non-profit initiatives beyond the UK, such as Free Movement Skateboarding and Skatepal, who work to incite positive change, providing supplies and lessons for all to enjoy, regardless of age, gender, or background.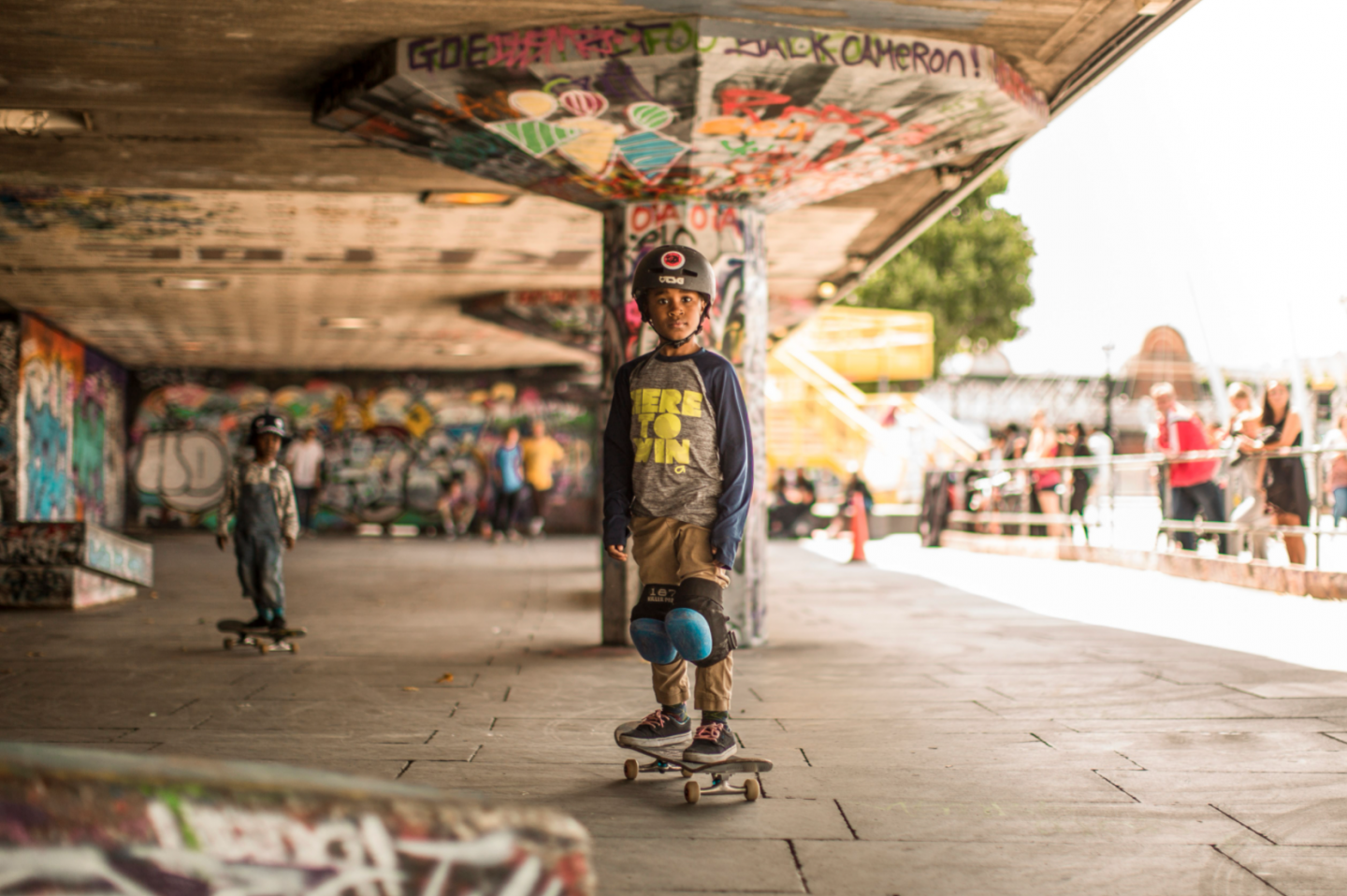 "It fills the cracks in a society left by capitalist development. That's where skating exists. It's like a fungus, a moss, it grows in the corners where no one else wants to be." – Henry Edwards-Woods.
And of course, it's impossible to talk about the influentiality of skateboarding without mentioning its impact on fashion and streetwear. Think back to the summer where 'Thrasher' was emblazoned across everyone's T-shirts and 'Palace' stickers were plastered on lampposts, laptops and phone cases. Objects and photography on display at No Comply explore skateboarding's contribution to fashion trends, featuring iconic skate brands like Palace Skateboards to more high fashion names like Louis Vuitton – a testament to just how much the subculture has permeated the mainstream.
No Comply: Skate Culture and Community is on display at Somerset House, London, until the 19th September 2021. Book tickets here.