Whistles Wedding: Six Tips For A Stress Free Wedding
While there are plenty of fun parts, there's no denying that planning a wedding can be a stressful experience. To help you navigate the highs and lows, we asked award-winning wedding planner Susie Young, Director of Knot & Pop, to give us her six top tips for a stress-free wedding…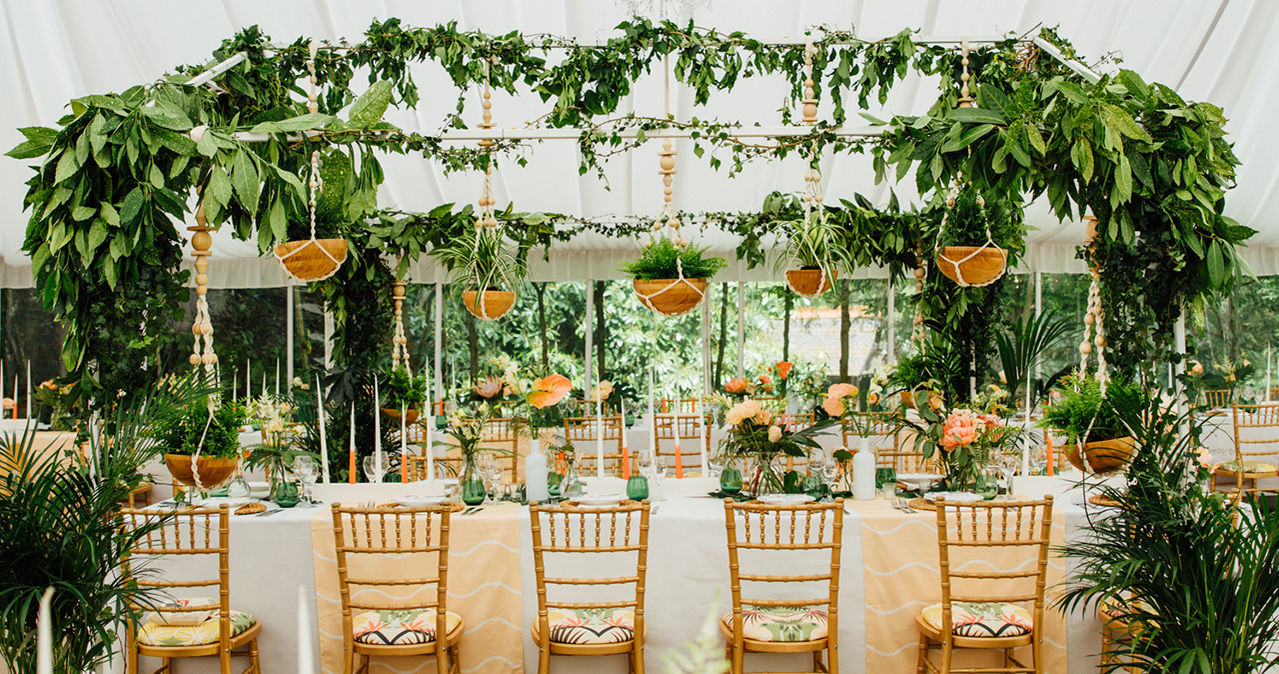 1. MONEY, MONEY, MONEY
Let's get one thing straight – weddings cost money, so knowing your budget is one of the most important things to get a handle on in the early stages. Sit down with your partner and discuss what you feel comfortable spending on your wedding day, planning how much money it is that you need to put aside into a wedding pot to hit the final figure.
 
Once you know your budget, draw up a projected spend with a price by each supplier so you can see how your budget breaks down. Remember also that many suppliers require a 50% downpayment to book their services, so ensure sure you have enough money at key times to cover those initial deposits.
2. KEEPING IT IN THE FAMILY
If parents on either side are planning to contribute to your wedding, it's best to have a chat to them about what strings may be attached. They may expect to have a say on guest list, location and even format, so have a friendly and open discussion upfront with them to save any surprises and tricky moments at a later date.
3. ON THE GUEST LIST
Get this sorted from the get-go. Knowing the number of guests can not only play a significant role in overall budget, but it can also steer the venue, catering and overall theme. It sounds obvious, but all too often couples love and book a venue, only to do their guest list and realise that they have to make some tough decisions on cutting guest numbers.
 
If your guest list numbers are swelling and the budget rocketing, then it could be good to introduce a couple of rules to see how you can reduce numbers. Consider a 'no kids' wedding' or 'only family member's kids', or 'only partners we have both met' rule, or alternatively inviting those extra people as evening guests.
4. WEDDING WANTS
With the power of Pinterest, it's not uncommon to have a wedding board underway – engaged or not. But before you get carried away planning your Pinterest-inspired wedding (3 years in the making), it's important to get your partner involved.
 
What kind of wedding day you both want? What are the most important aspects to you? What three words would you use to describe your ideal day?
 
Knowing your priorities also helps with shifting the budget to those all-important areas. Some people are real foodies so will put a significant portion of their budget on that, others love the detail so will go all-out on decorations and flowers, whilst for others it can be about having the best music and entertainment.
 
A word of warning – Pinterest and wedding blogs are brilliant for inspiration, but not always great for realism. The sooner you are aware of costs the better, so hold back from over-investing mentally in the idea of something until you know the price tag.
5. WHAT TO DO, WHEN
Much like organising any event you need to know what to do when, so an important part of your Wedding admin should be a schedule of all these 'to do's'.
 
Plot in all the suppliers you will need to book, wedding wardrobe details, getting that essential wedding insurance, sorting honeymoon, and divide by week so you have an easily manageable to do list.There are lots of wedding planning calendars on the internet, so use one of those as a guide and work through things in a systematic order.
 
Alongside the practicalities, try to build in lots of lovely wedding planning experiences too. From going wine tasting together to seeing some wedding bands perform – the more fun you have with the planning process, the better.
6. CALL FOR BACKUP
Time poor? Don't be afraid to ask for help from close friends and family. It's not just the run-up to the wedding, but setting up the wedding itself, so make sure you have a support team on hand to help with this. Or consider a wedding planner, whether for full wedding planning or for help in specific areas that you don't know-how to manage yourself.
 
Enjoy the ride!