4 Ways To Wear The Cocoon Dress This Autumn
There's nothing we love more than clothing that goes the extra mile, and in 2020, that notion is even more relevant. As we move into autumn, what we need are reliable garments in our wardrobe that require little thought but have maximum impact in the style stakes — clothes that work hard, so we don't have to. The cocoon dress is one such item that's so easy-wearing, you'll never want to take off. Here's how to wear this season's must-have LBD.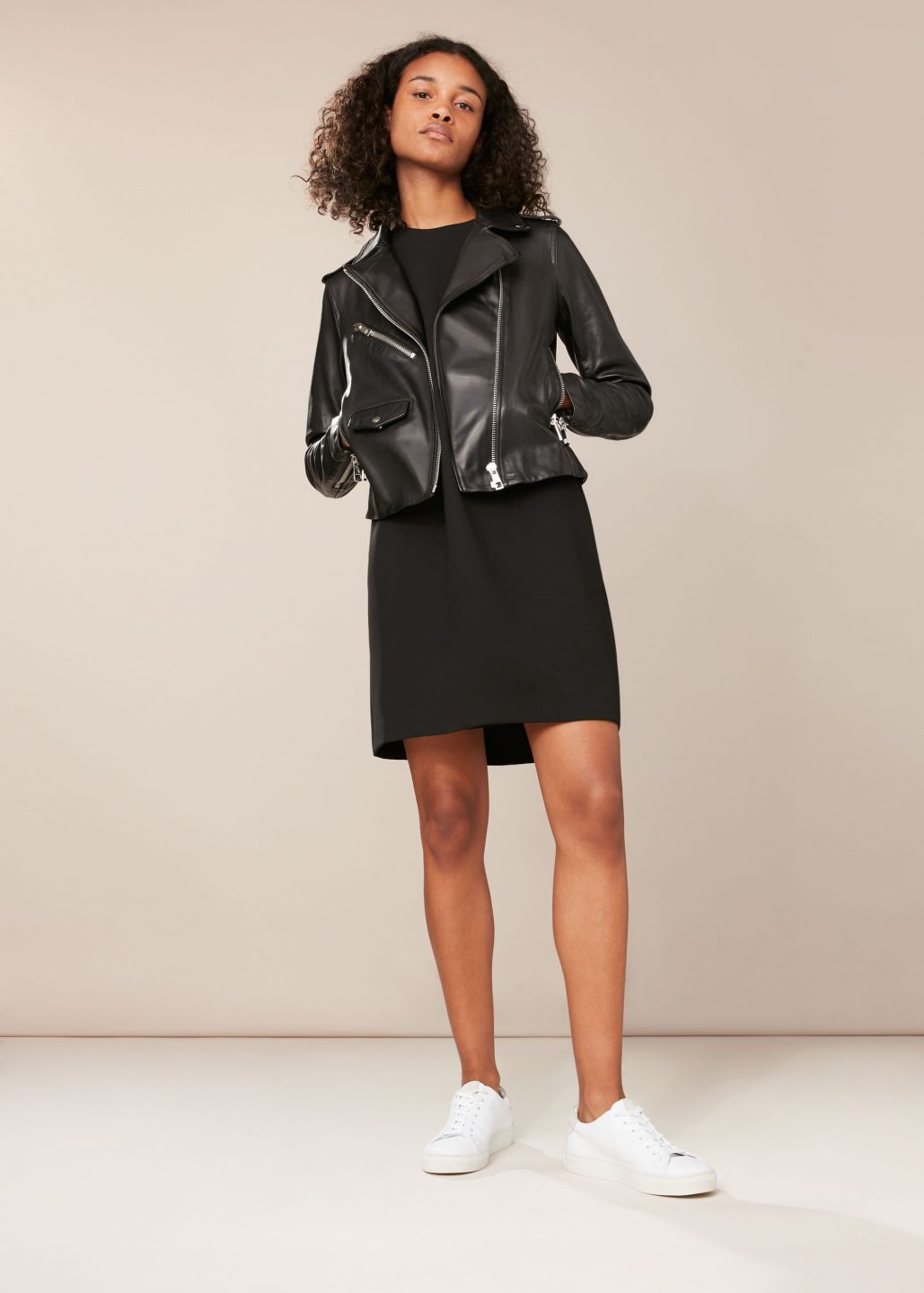 A modern approach
Smart-casual is an oft-used sartorial term, but here it lands real meaning. The simple silhouette of the cocoon dress lends itself well to being dressed up and down, and styling it with clean white trainers turns this mini into a minimalist's wardrobe staple. A leather jacket keeps it sharp rather than slouchy — great for a sunny Sunday brunch.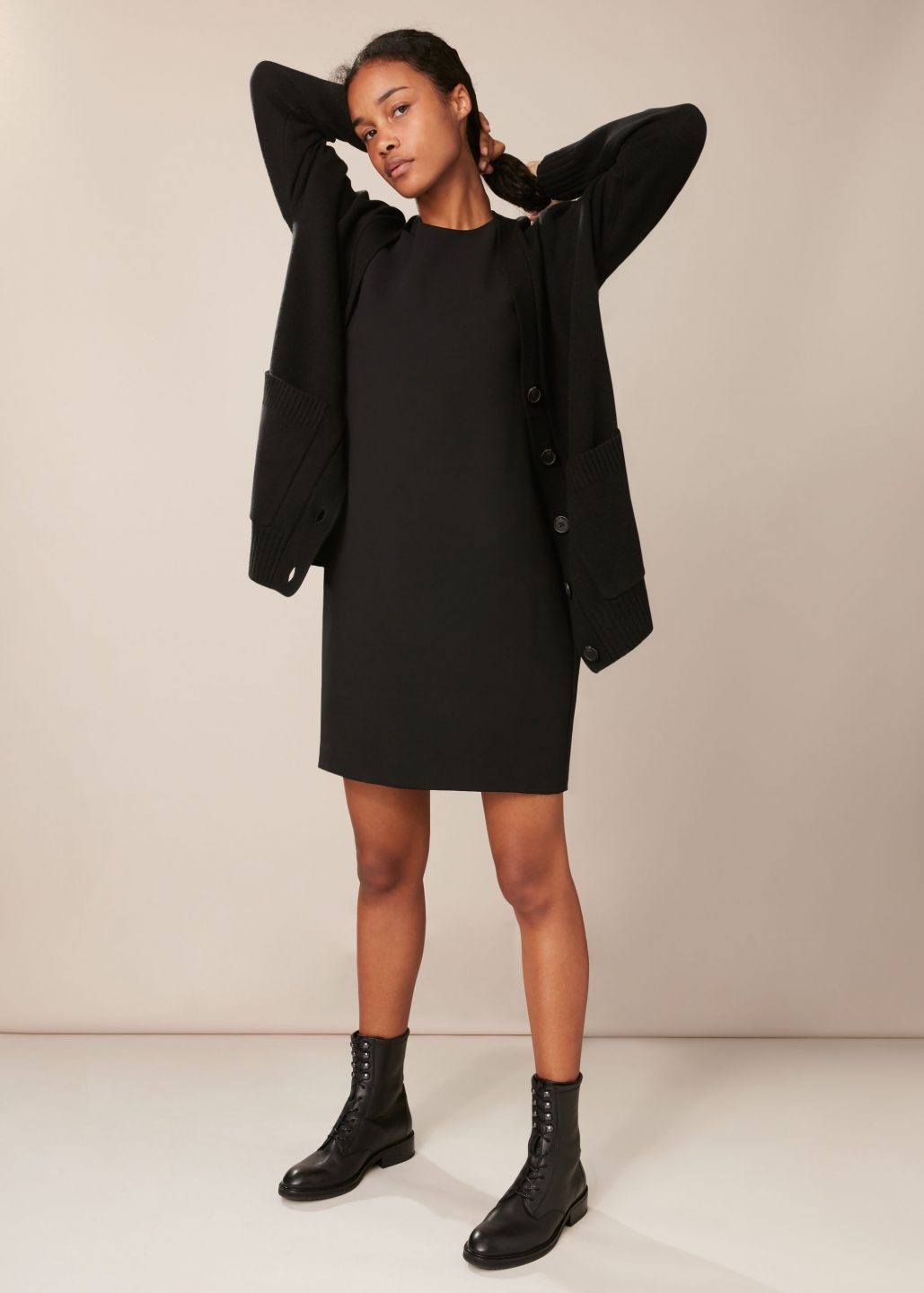 Feeling relaxed
Autumn presents the opportunity for boots and knitwear to feel fresh again every year. And as the temperature continues to fall, these sturdier staples excite us as physical reminders of the changing season. The loose-cut cocoon dress is just begging to be worn with a relaxed cardigan, offering an adult update on back-to-school dressing.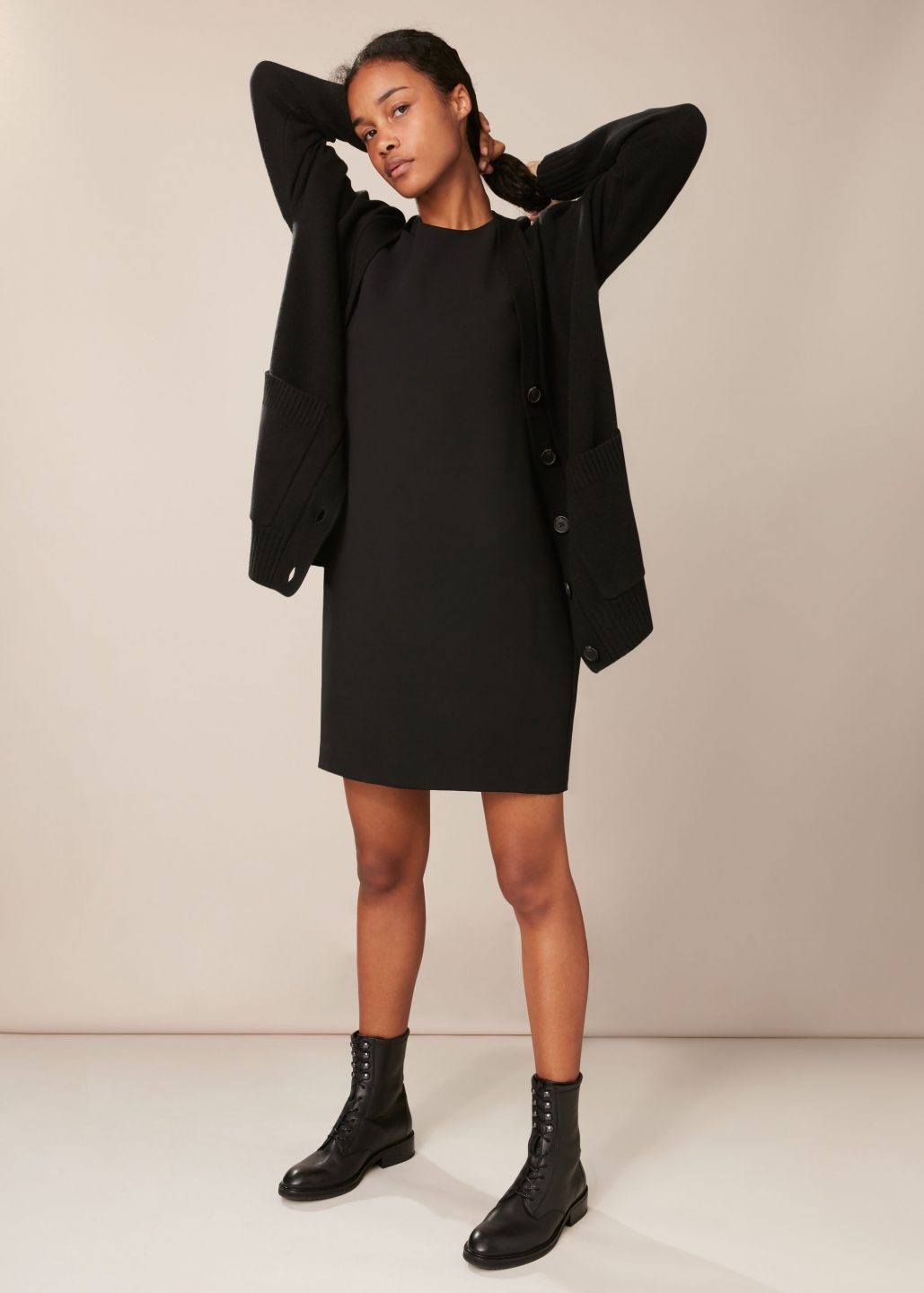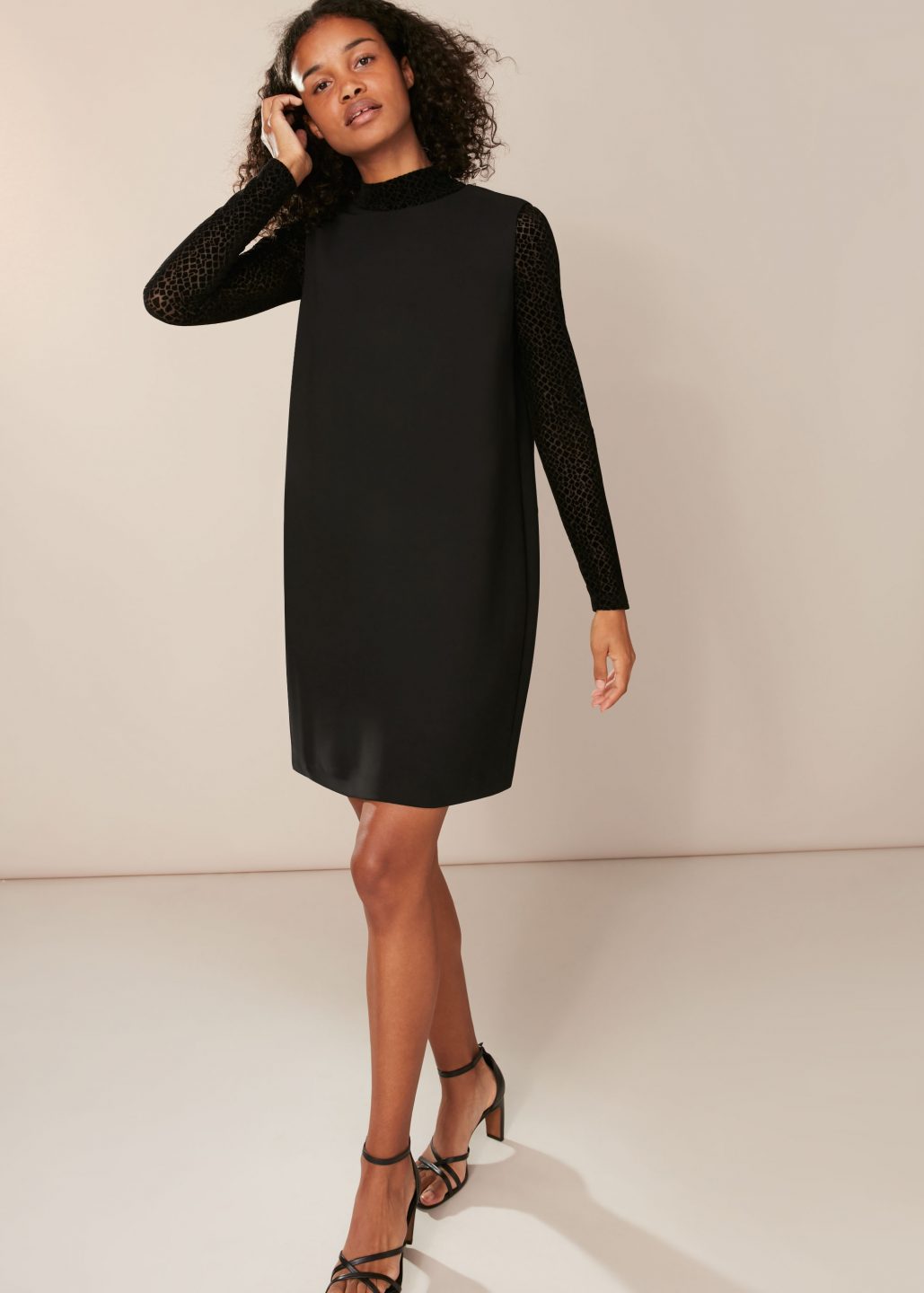 Elevate evenings
Turn this comfy sleeveless shift into an evening ally by pairing it with a pair of strappy black heels, in a look reminiscent of early 90s minimalism in New York. A gauzy sweater, meanwhile, adds necessary warmth as an extra layer — wear it underneath for a slicker look more apt for an evening dinner than a knit worn over the top. Add evening polish by shrugging on a black fur jacket.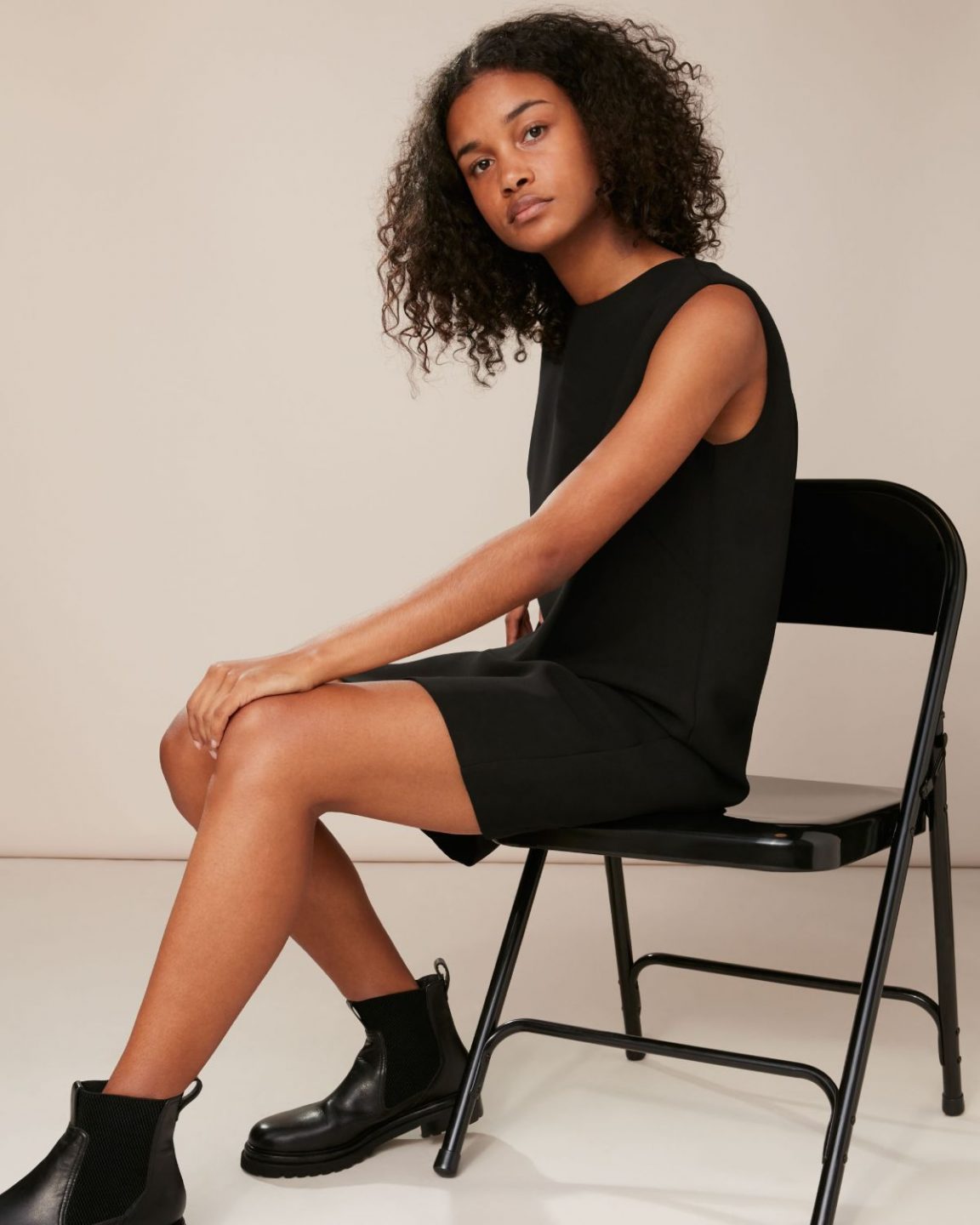 Simplicity stakes
Sometimes, less is more. And nothing is as understated as a black dress teamed with a pair of flat Chelsea boots, for those days when you crave something smarter than a sneaker but when comfort remains king. Our longline Lily cardigan will add maximum cosiness for off-duty days spent at home.