6 Highlights Of Brooklyn's Pierre Cardin Exhibition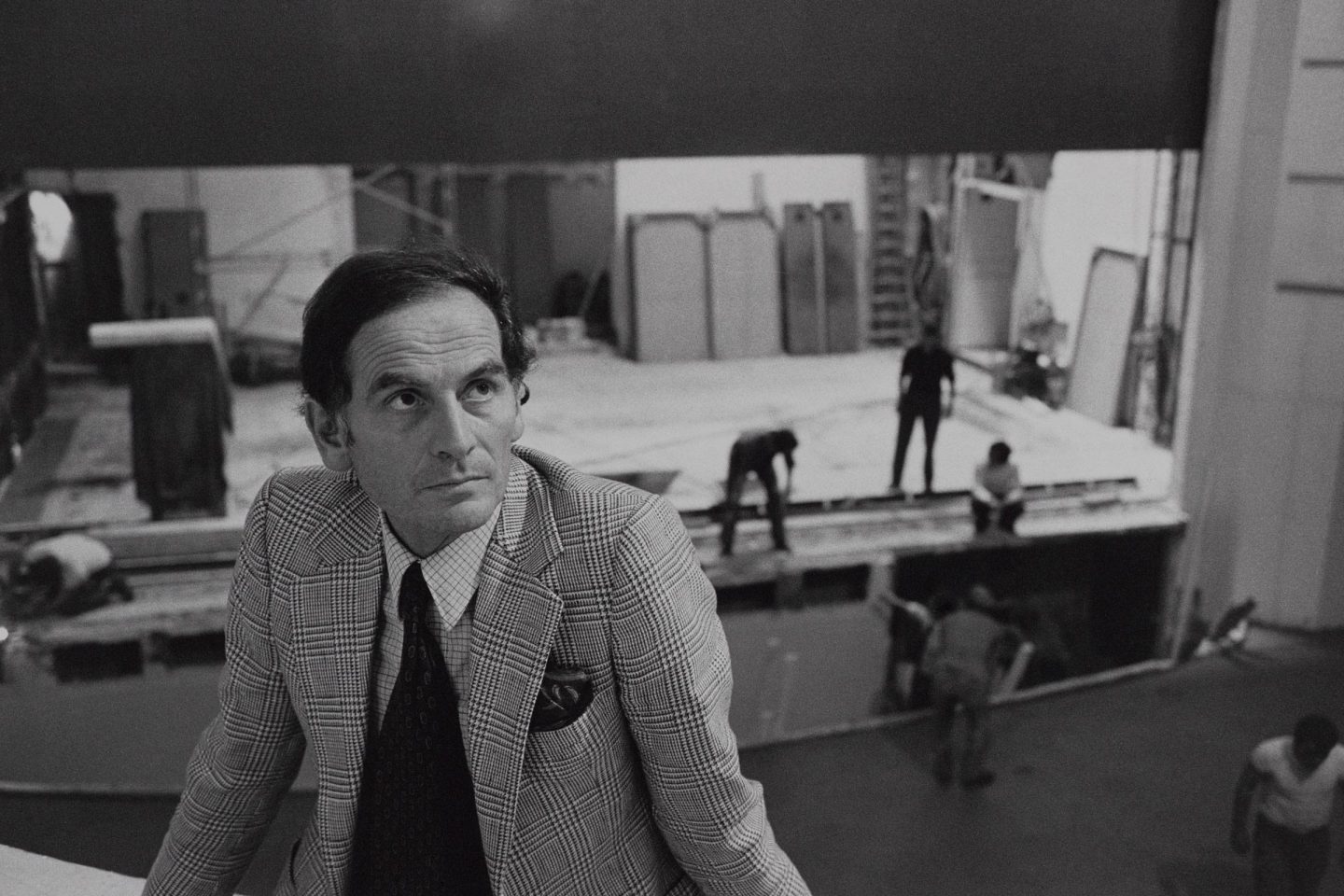 From futuristic acrylic furniture to gender bending silhouettes, space age-inspired fashion designer Pierre Cardin is undoubtedly one of the most influential fashion fixtures of the modern world. Now open at The Brooklyn Museum, the Pierre Cardin: Future Fashion exhibition includes over 170 objects from Cardin's own atelier and archive.
 
Best known for his '60s fashion, the exhibition features his iconic designs worn by some of the most stylish celebrities during the time: Elizabeth Taylor, Brigitte Bardot and Mia Farrow. The show is the first of its kind to display such a huge assortment of pieces from Cardin. Here's what not to miss when you visit Pierre Cardin: Future Fashion.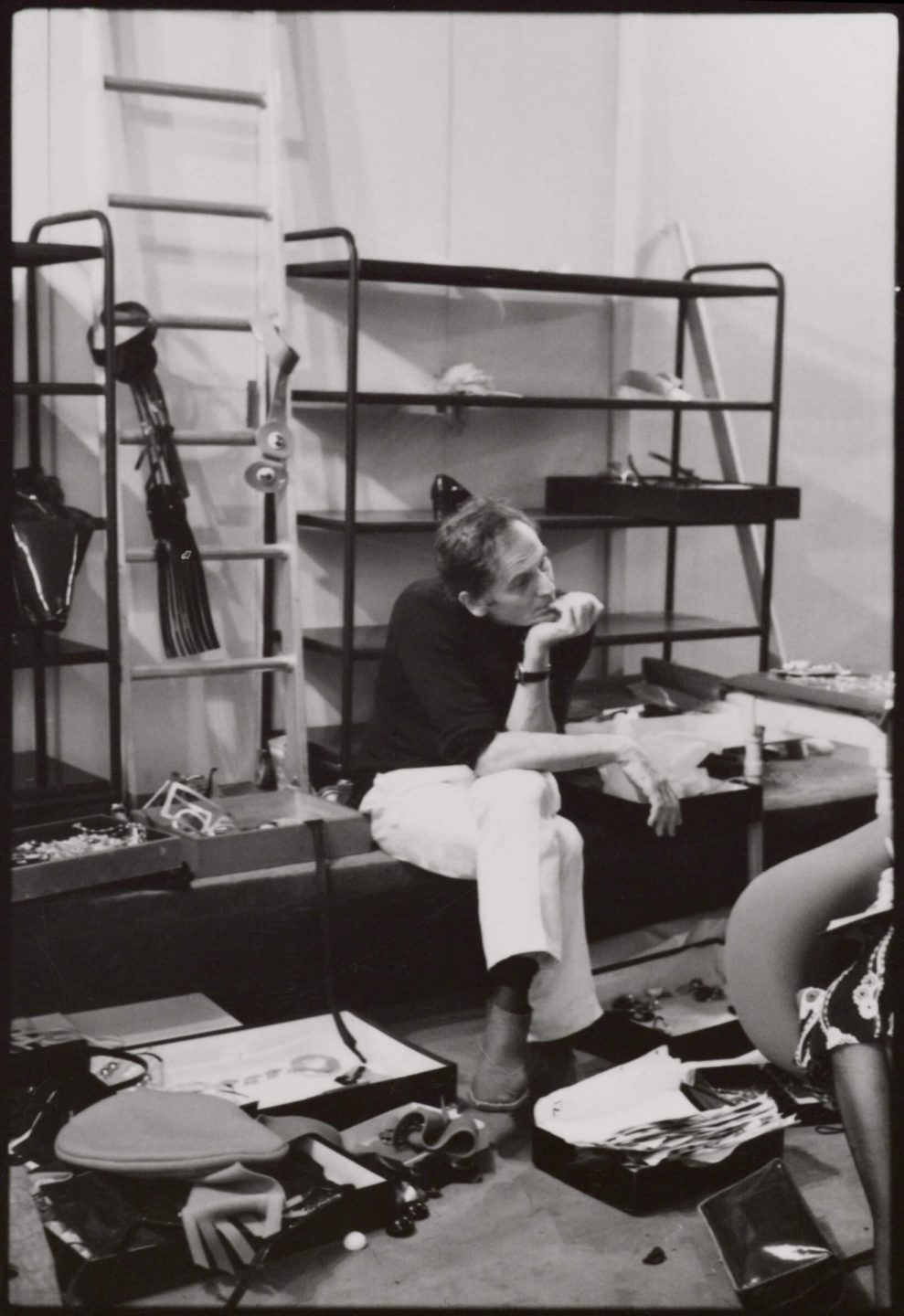 Twenty First Century Unisex
 
Cardin has often been credited as one of the first designers to create unisex clothing. As demonstrated in the exhibition, he designed mini skirts for women and long vests of a similar length for men, which had an androgynous look that appealed to all genders. Some of the biggest names in fashion – such as Jean Paul Gaultier (a former Cardin employee) and Martin Margiela, take inspiration today from Cardin's boundary-breaking designs.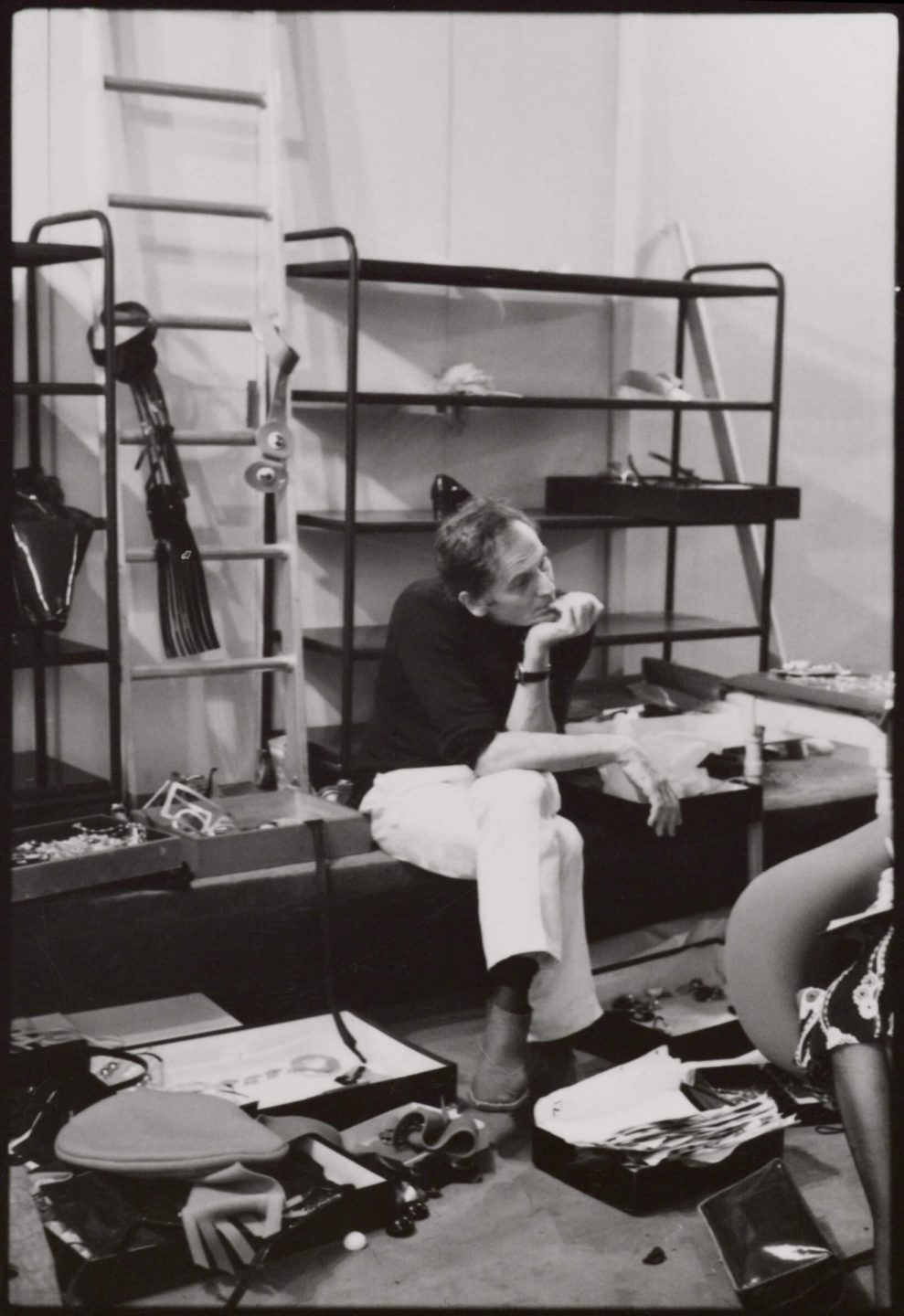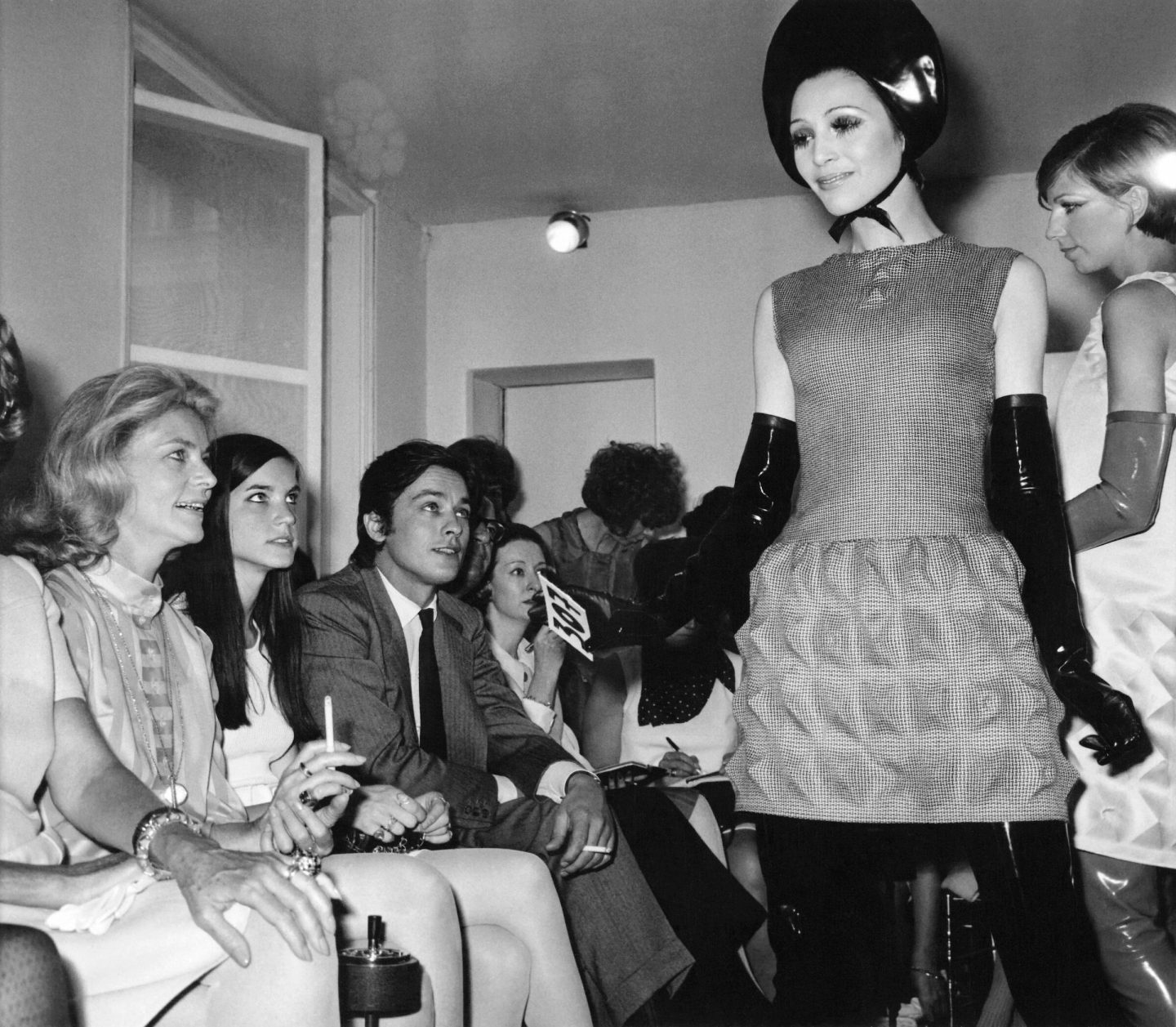 The Hat Retrospective
 
Along with almost every single outfit Cardin created, he also included a fantastically different hat. Among some of his most significant hats were his surreal, oversized and quirky options from the '60s. Using mainly wool, he focused on the classic shapes of helmets and halos to recreate wearable art that looked both futuristic and modern. In the exhibition, there's an entire wall full of Cardin's hats to see.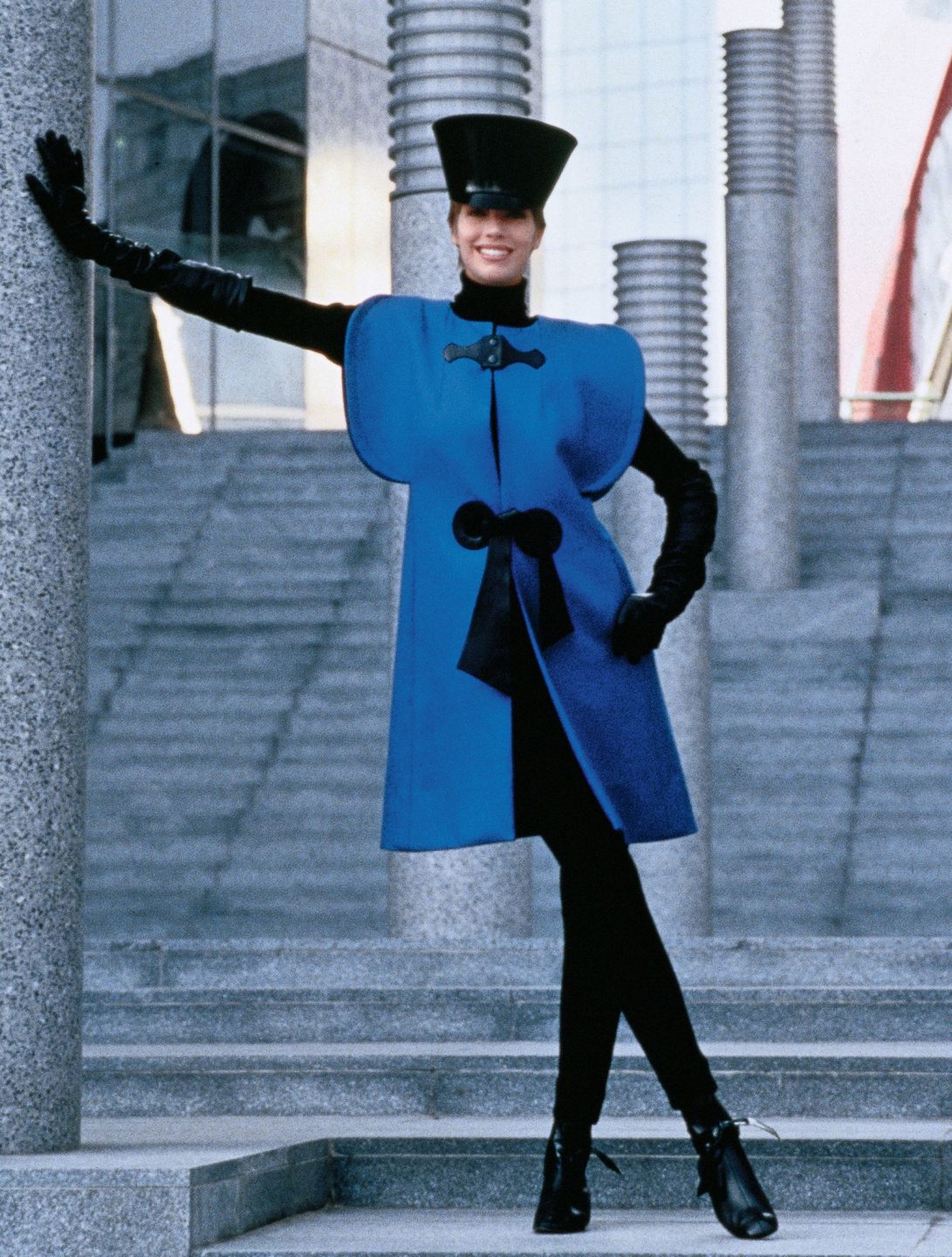 Bold Shoulders
 
One signature of Cardin's world was the bold shoulder. The designer often took the shoulders on dresses, suits and shirts to new heights and inconceivable shapes. Take, for example, his "Pagoda" coat (inspired by his 1978 trip to China) or the "Origami" shoulders which included elaborate folding fabric. Cardin took inspiration from everywhere for these bold shoulder silhouettes seen within the exhibition, even American football players.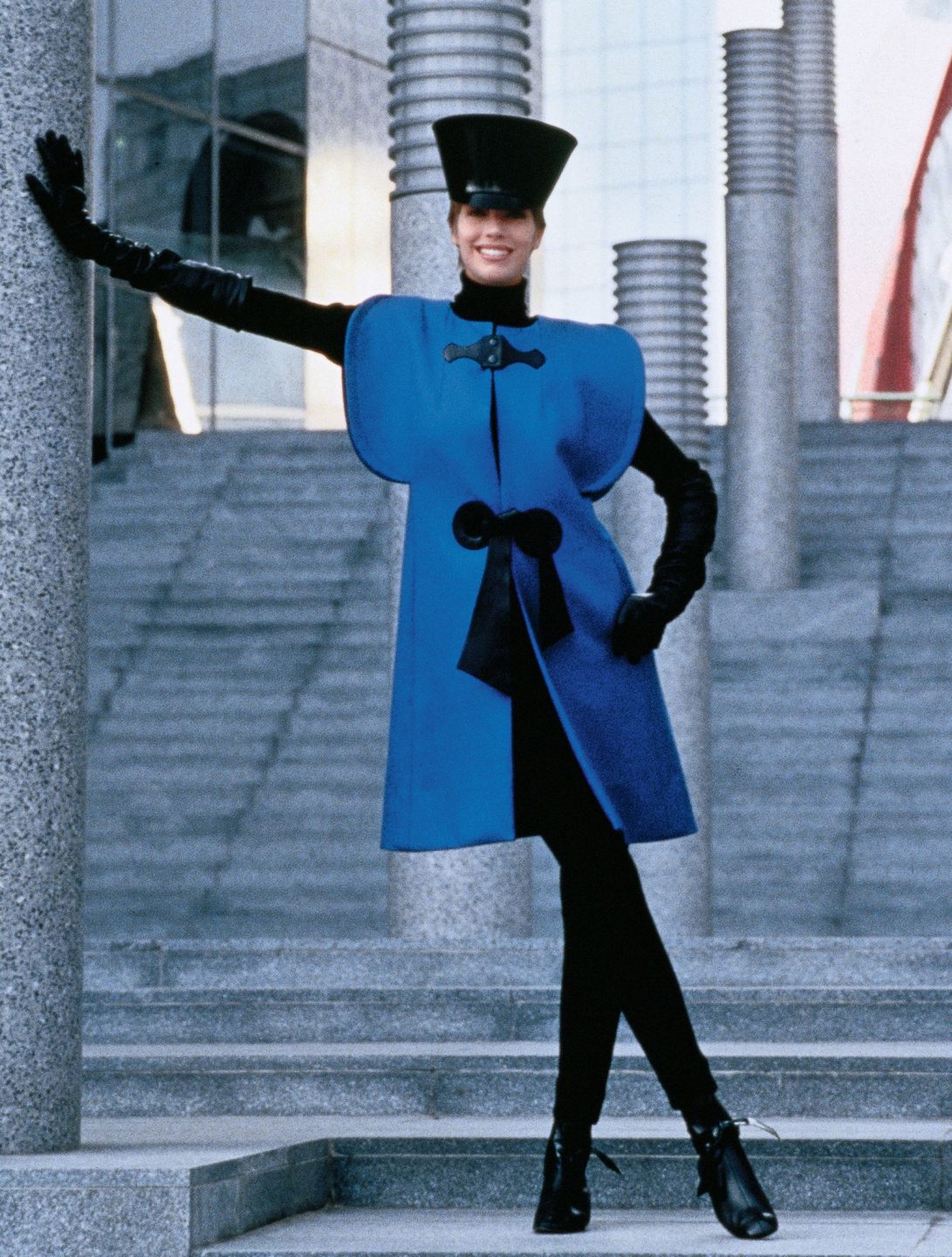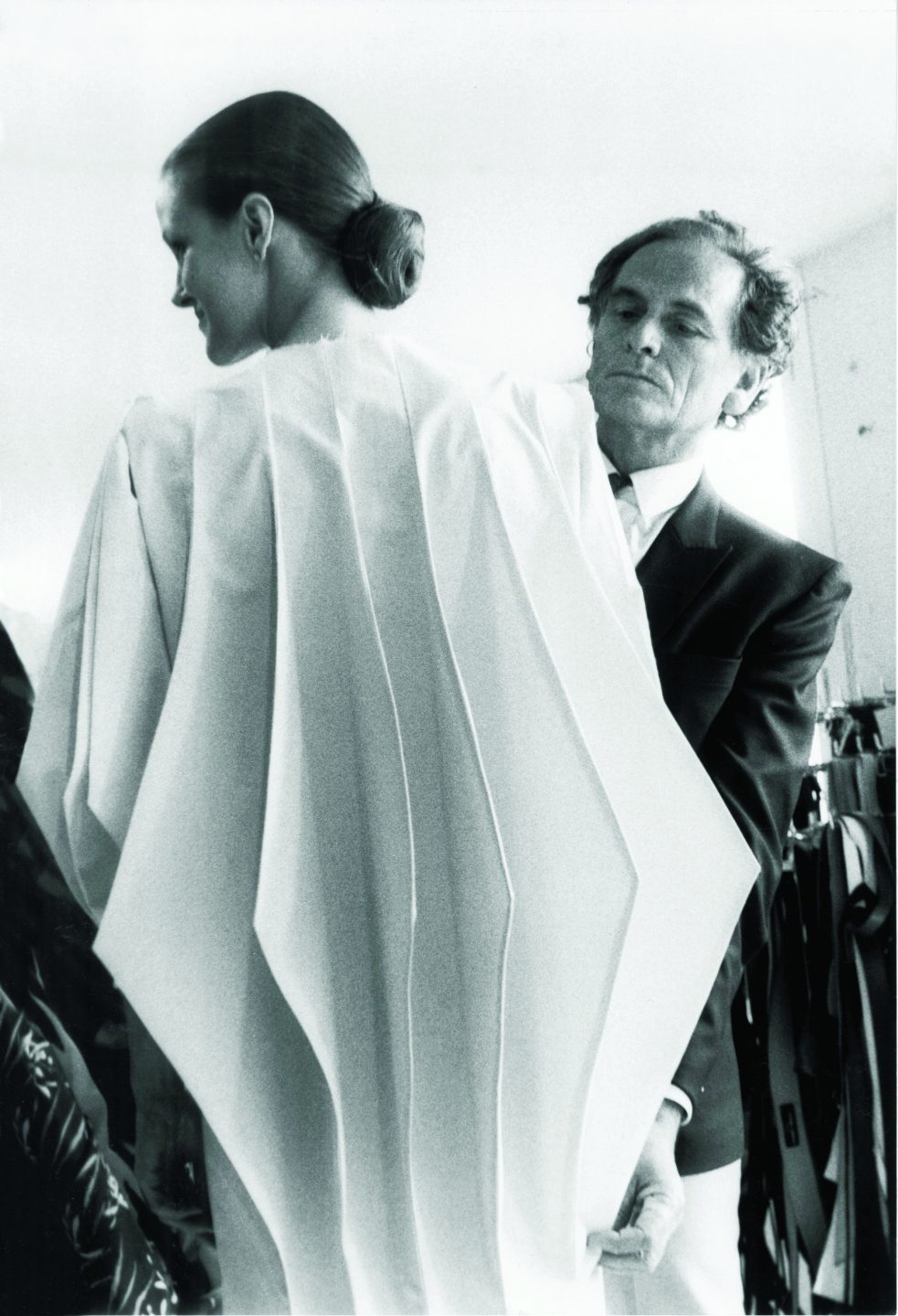 The Future of Fabrics
 
One of the other surprisingly innovative things about Cardin as a designer was his approach to fabric. He often used unconventional materials and invented his own. On display is his series of 3D molded dresses made from Cardine (his own Dynel fabric that took three years to develop). The effect was almost sculptural. Cardin also used plastic, plexiglass and vinyl for dresses, pants, tops and accessories.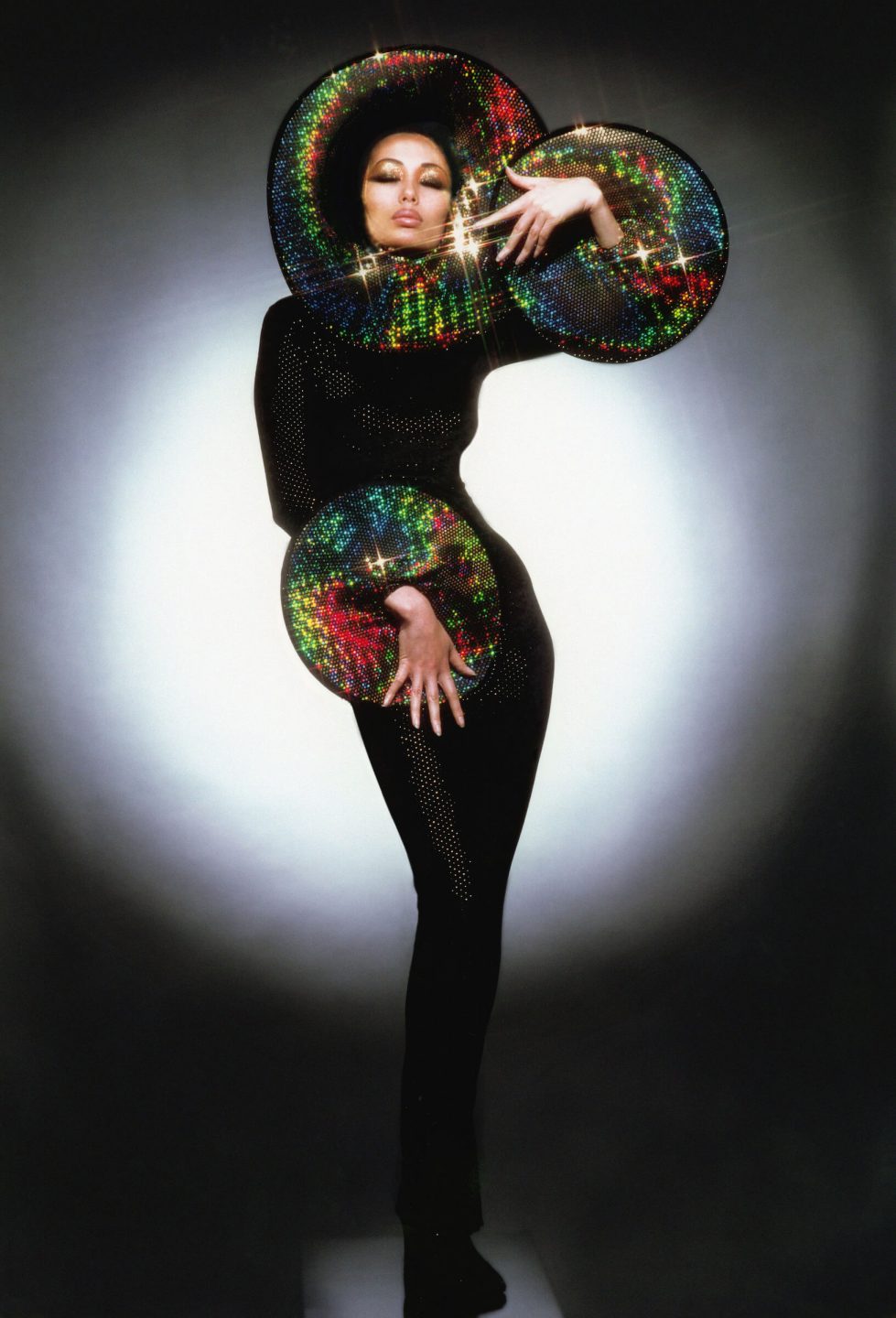 Space Inspiration
 
Perhaps one of the most impressive rooms of the exhibition is the designer's tribute to the night sky. Staged in a dark room with flashing orbs of light, Cardin's metallic gowns with space age inspired folds, fabrics, sequins and rhinestones truly shine. "I preferred to imagine an evening dress for a world that does not exist yet," he told curators this year.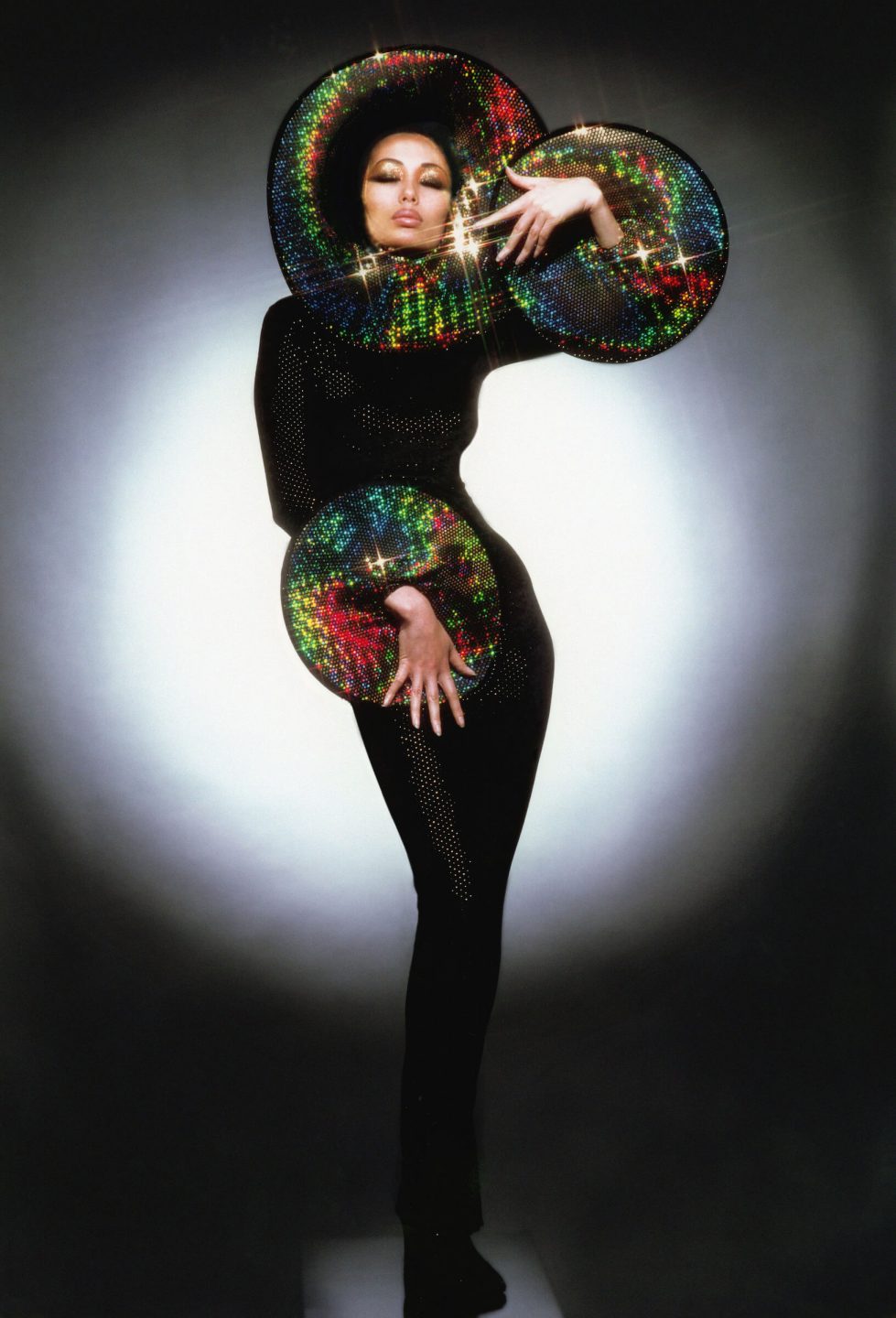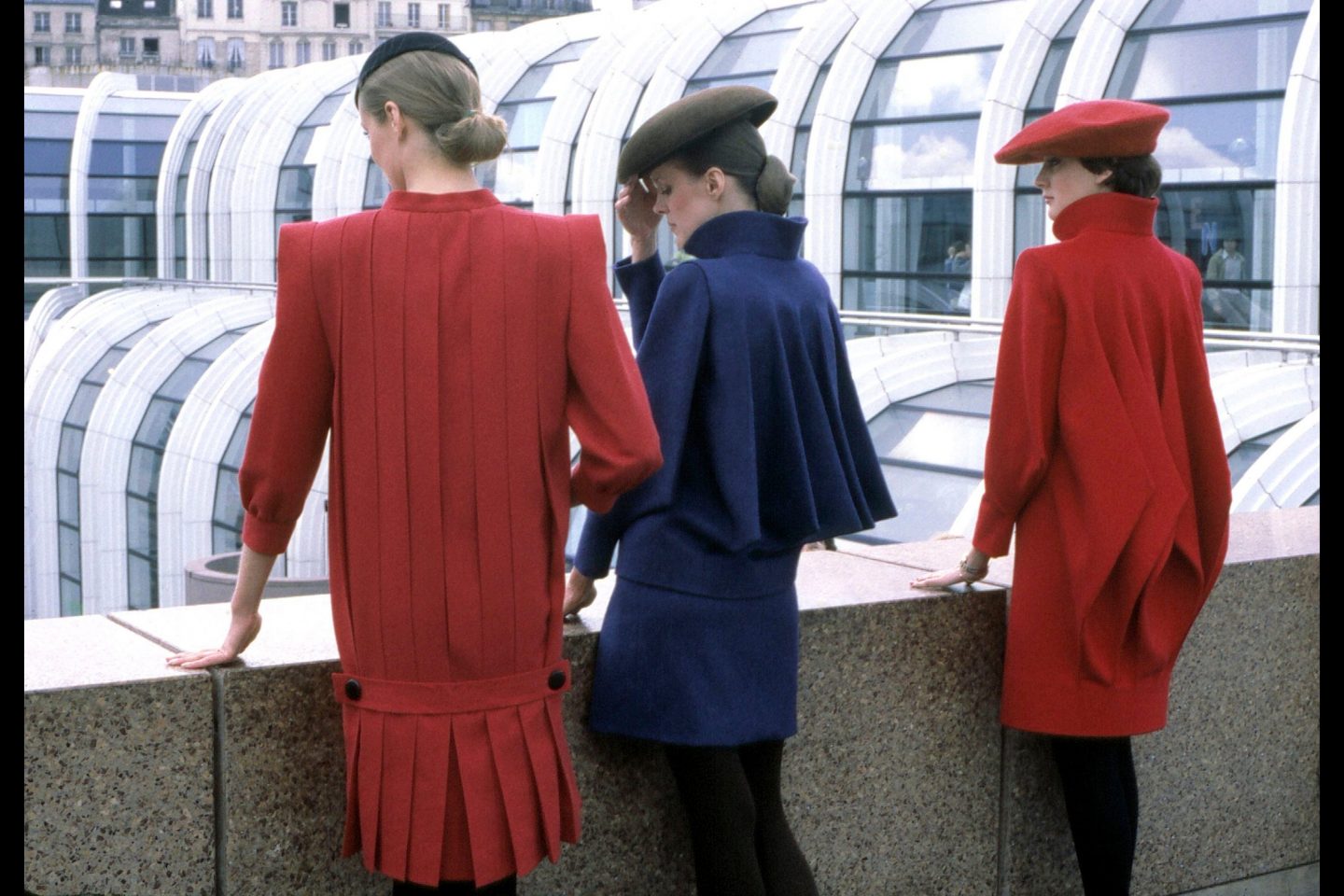 One and Done Coats
 
Cardin launched his career in the 1950s with a slew of long, well-tailored coats that his celebrity fans – Jackie O, Elizabeth Taylor, Brigitte Bardot and Mia Farrow – could easily wear with minimal effort. The "Lasso Back" and "Eye of the Needle" are both prominent designs featured in the exhibition and characterized by their strong lines, draping techniques and striking geometric forms. A Cardin coat can almost immediately be recognized for its unique form.
Pierre Cardin: Future Fashion is on from now until 20th January 2020 at The Brooklyn Museum.