8 Ways You Can Extend The Life Cycle Of Your Clothes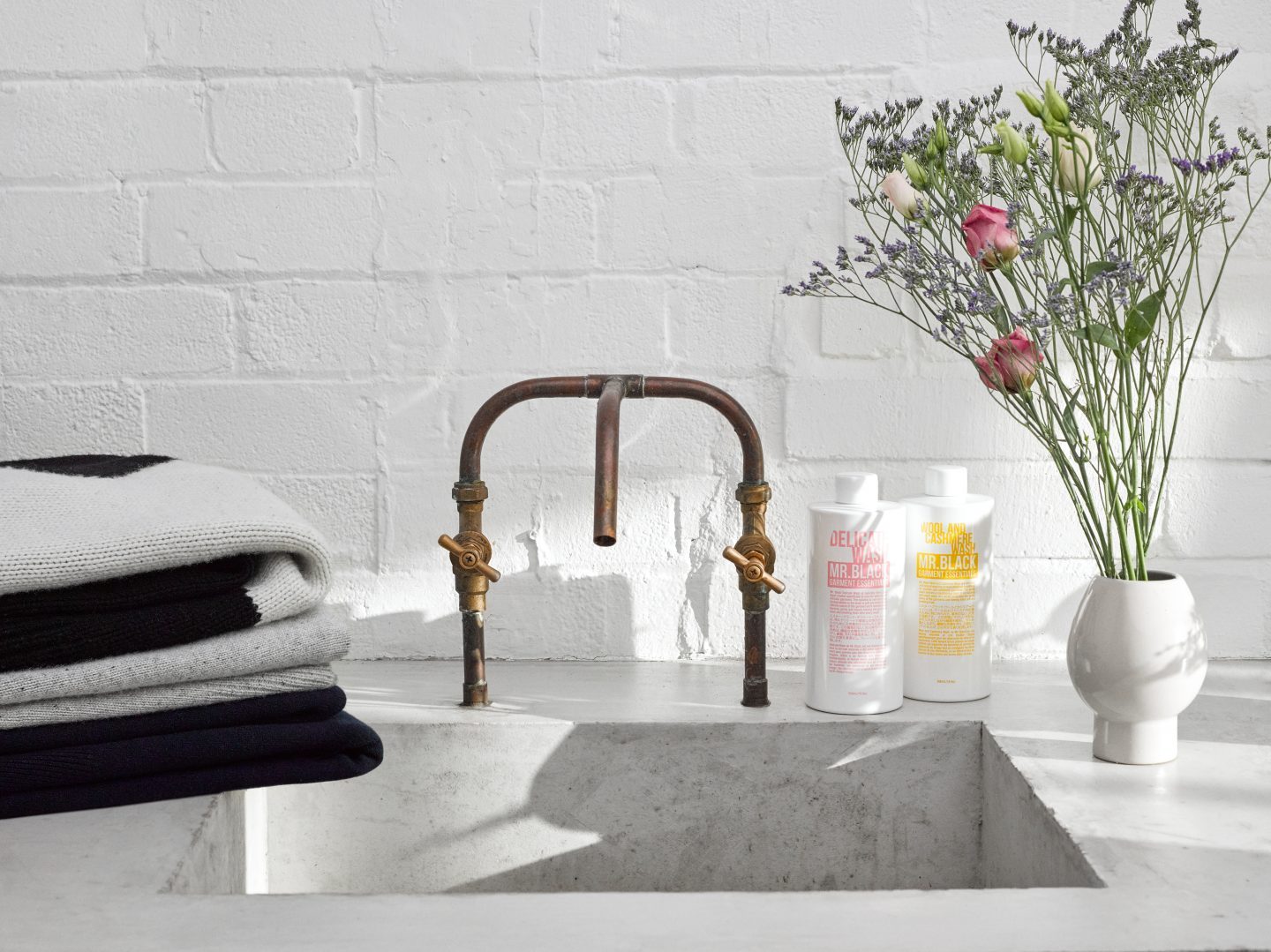 In order to change the way we think about fashion and embrace a more sustainable way of shopping, we need to focus on the garment care that starts at home. After all, it is us who need to start seeing clothes as pieces for life, rather than styles to wear just a handful of times. Here are six simple tips to start extending the life cycle of your clothes, because small conscious changes can help to reduce negative impacts on the environment.
1. Follow your wash care instructions
 
Take note of the wash care instructions on the labels of your garments – they are there for a reason. Avoid damaging styles through incorrect cleaning and take care of them properly to ensure your investment pieces last longer.
2. Cleanse clothes when necessary
 
Even cleaning your clothes with gentle products can strip them of their natural oils and softness, as well as damaging the colour of the fabric. Why not skip the weekly wash and use refreshing products instead when you can? Our Tangent's garment care range is perfect for refreshing garments without damaging them.
3. Try washing clothing in cold water
 
Washing your clothes in cold water, using a mild detergent and avoiding bleach can certainly make clothes last longer. Try to hand wash garments when you can too — especially when it comes to pieces crafted from more delicate fabrics.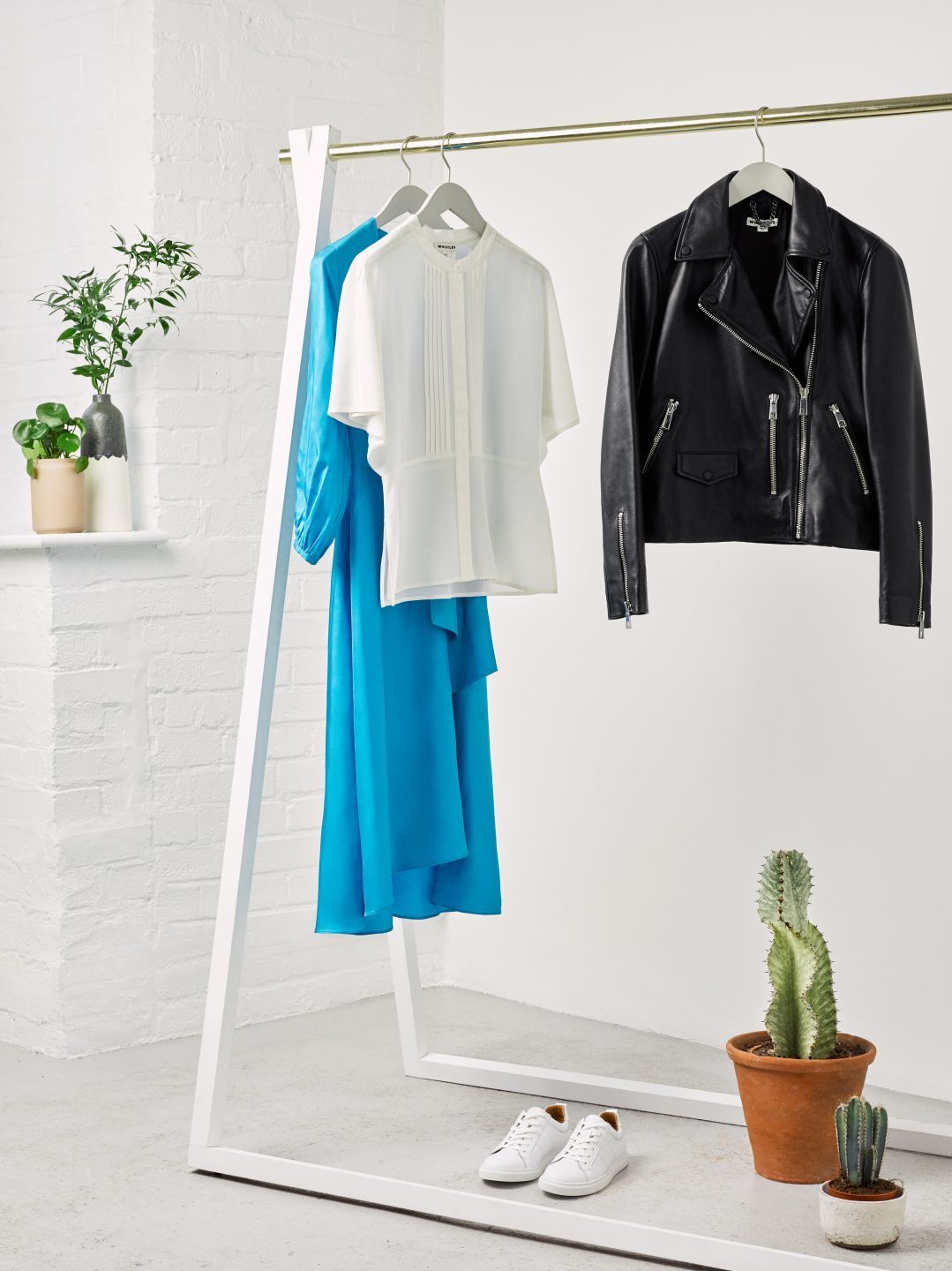 4. Store clothing properly
 
By storing clothing in folded piles, away from direct sunlight, you're likely to extend their lifecycle. Many people don't realise that hanging garments can distort their silhouettes and shapes. If you do need to hang clothing, be sure to use the right kind of hangers. For example padded hangers are well-suited for lingerie and other lightweight garments, whilst wooden hangers are better for suits and blazers and plastic hangers work for most other clothing. We'd advise avoiding wire hangers altogether.
 
Meanwhile footwear needs to be properly cared for too. Keep your favourite pairs of shoes looking their best with boot shapers, shoe shapers and inserts so that they maintain their form.
5. Skip the drier
 
The heat of a dryer not only shrinks the fabrics of clothes but it can also ruin their fibers over time. Use a liquid fabric softener when washing and then hang your clothes or lay them flat to dry. Your clothes will last longer and you'll also keep energy costs down.
6. Treat stains right away
 
Unfortunately as we all know, set-in stains can ruin clothing. Carry a stain removing pen or stick for stain treatment on-the-go, or be sure to treat any stains as soon as you can.
7. Don't wear too much perfume
 
Many people don't realise that the ingredients in perfume, hairspray and other beauty products can actually damage your clothes. Trying using your fragrances and other products before getting dressed to avoid any build-up on your clothing.
8. Repair service
At Whistles we take great pride in the design and craftsmanship of all our products. We source the finest materials and seek out the highest manufacturing standards, striving to make sure every item we sell is perfect. In the unlikely event that a Whistles product does not match up to our high standards, we will try our hardest to address the problem.
If an element of your item has been lost or damaged, for example, a button, zip, popper or buckle etc, please contact your nearest standalone Whistles store or our Customer Care team on enquiries@whistles.com.
Our Customer Services team or store staff will be able to direct you to the site where you will be able to complete an online assessment form to request repairs with the Clothes Doctor.
Other things you can try at home
• Invest in a sewing kit. This will help if you want to apply a missing button or trim that we have supplied with your purchase yourself
 
• Spare buttons will be sewn into the care label and extra embellishments will also be provided – if you need further help you can also contact customer services to see what else we can provide.
 
• The Love Your Clothes webpage offers great information for looking after clothing, including helpful tips on repairing, caring for items, stain removal and much more.