Ways To Wear: The Lightweight Knits To See You Through Summer
Although not an obvious style choice for the summer months, light knitwear is a chic go-to for changeable weather and transitional days. Our favourite styles boast textural intrigue, coming in an array of finishes that we can't get enough of – from boho-inspired crochet, to cooling cotton. This is how to sport our newest summer-ready knits in warmer climes.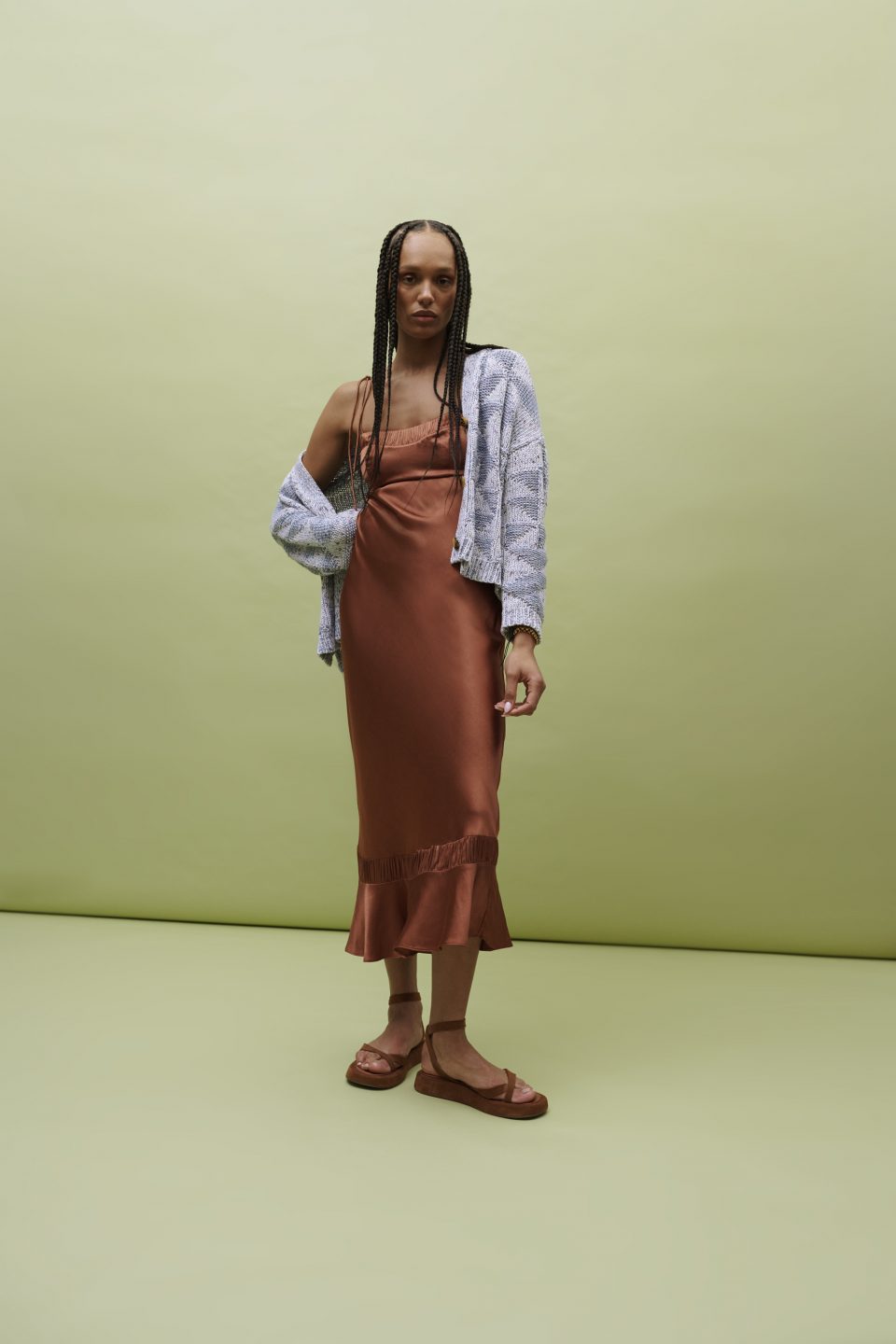 The shrug-on cardigan
Unlike chunky winter styles, summer knits are designed to be light and breathable in warmer weather; and on slightly cooler days, you should never leave your house without an extra layer – just in case. This season's hero is distinguished by its playful triangle motif and palette of blues and whites. The boxy fit means it can be shrugged on over any outfit: try it with a tank top, white jeans and sandals for off-duty days, or layered over a silk slip dress for something more dressed up.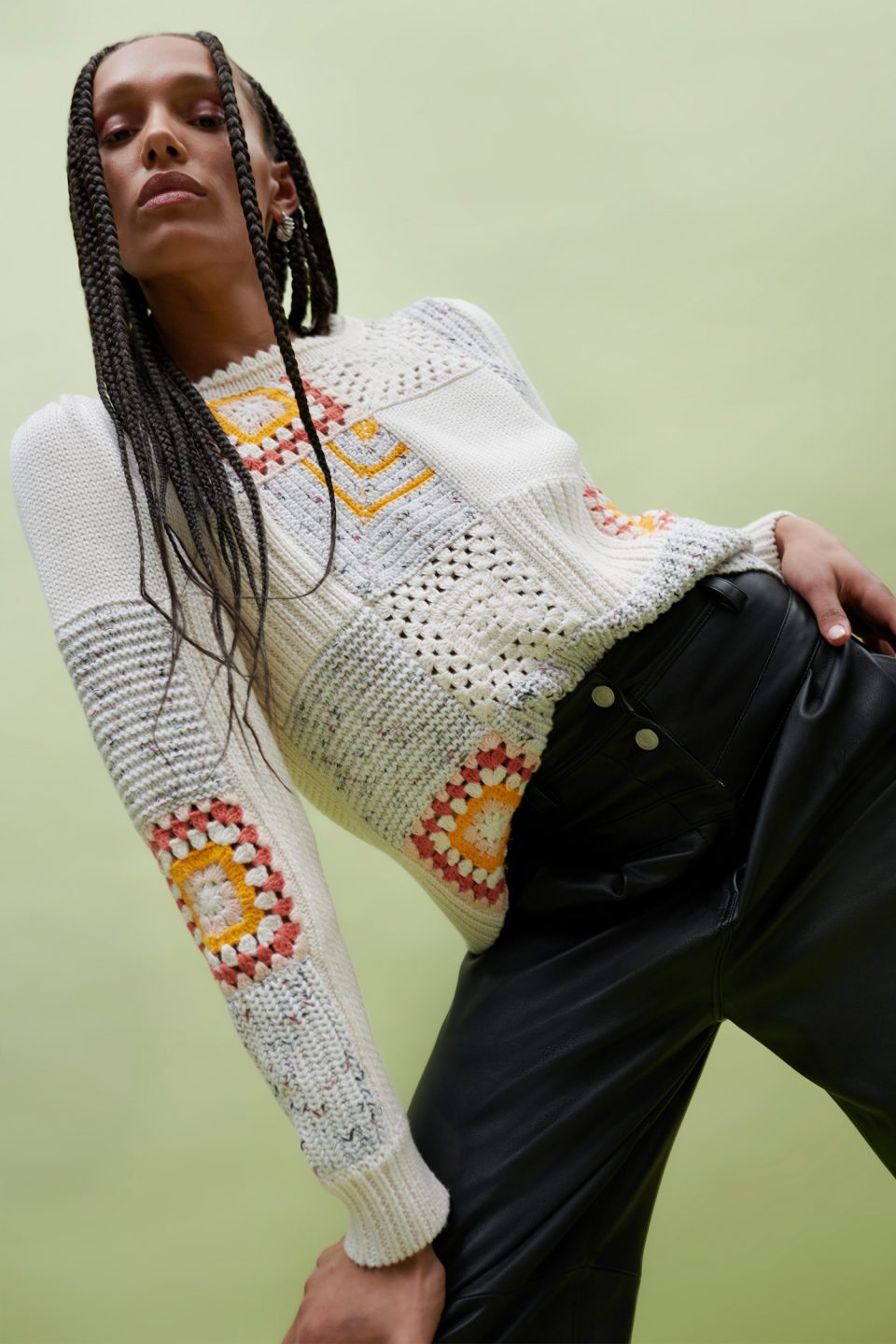 The crochet hero
Paying homage to artisanal knitwear, crocheted styles ooze a boho-inspired feel, blending 70's influences with contemporary style. This of-the-moment jumper is fashioned from a patchwork of crocheted squares, boasting a soft feel and playful mismatching patterns that evoke a free-spirited feel.  A pair of denim shorts and our Ravi handbag will make for a cool and casual outfit, or you can pair it with tailored trousers and heels for any special occasions.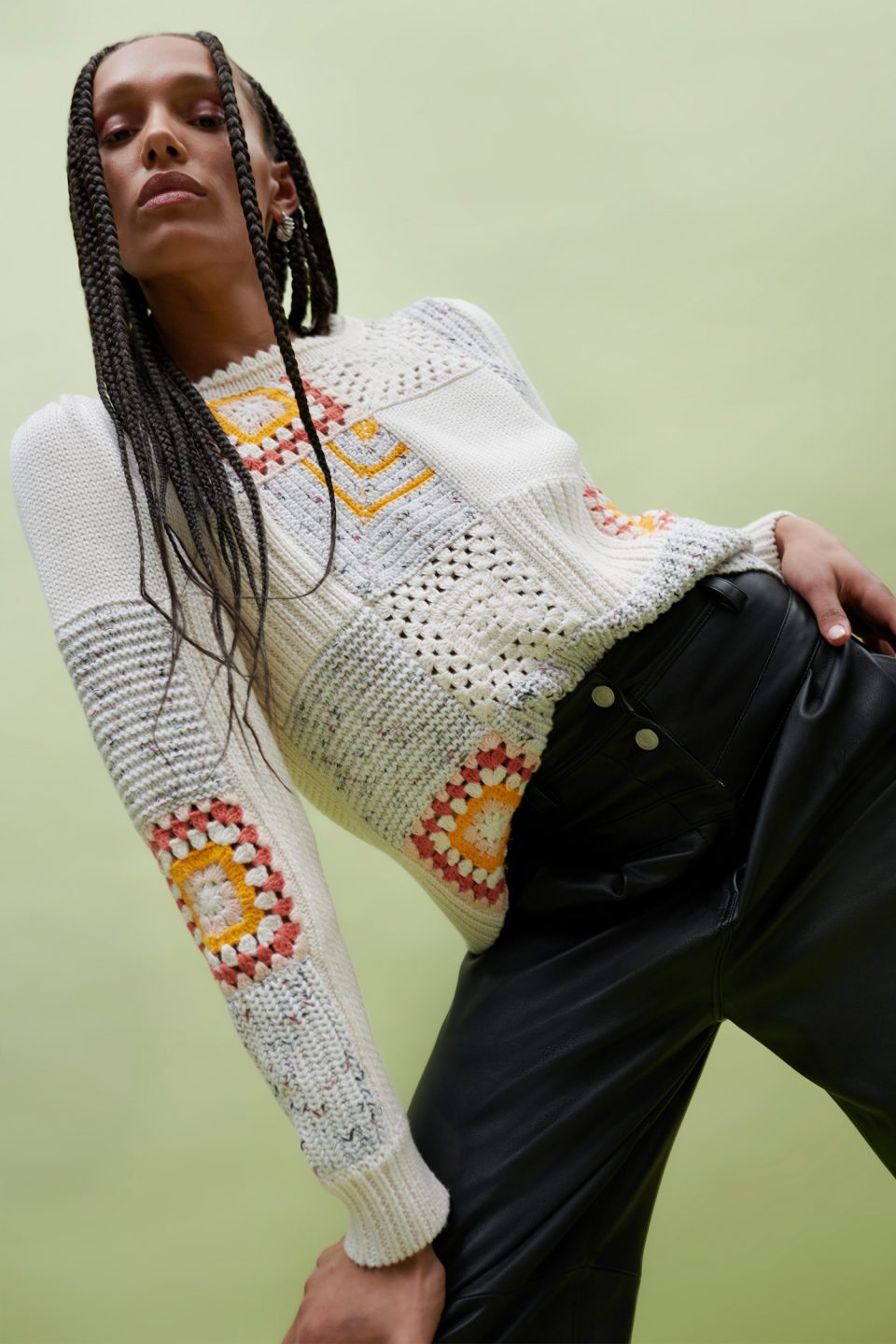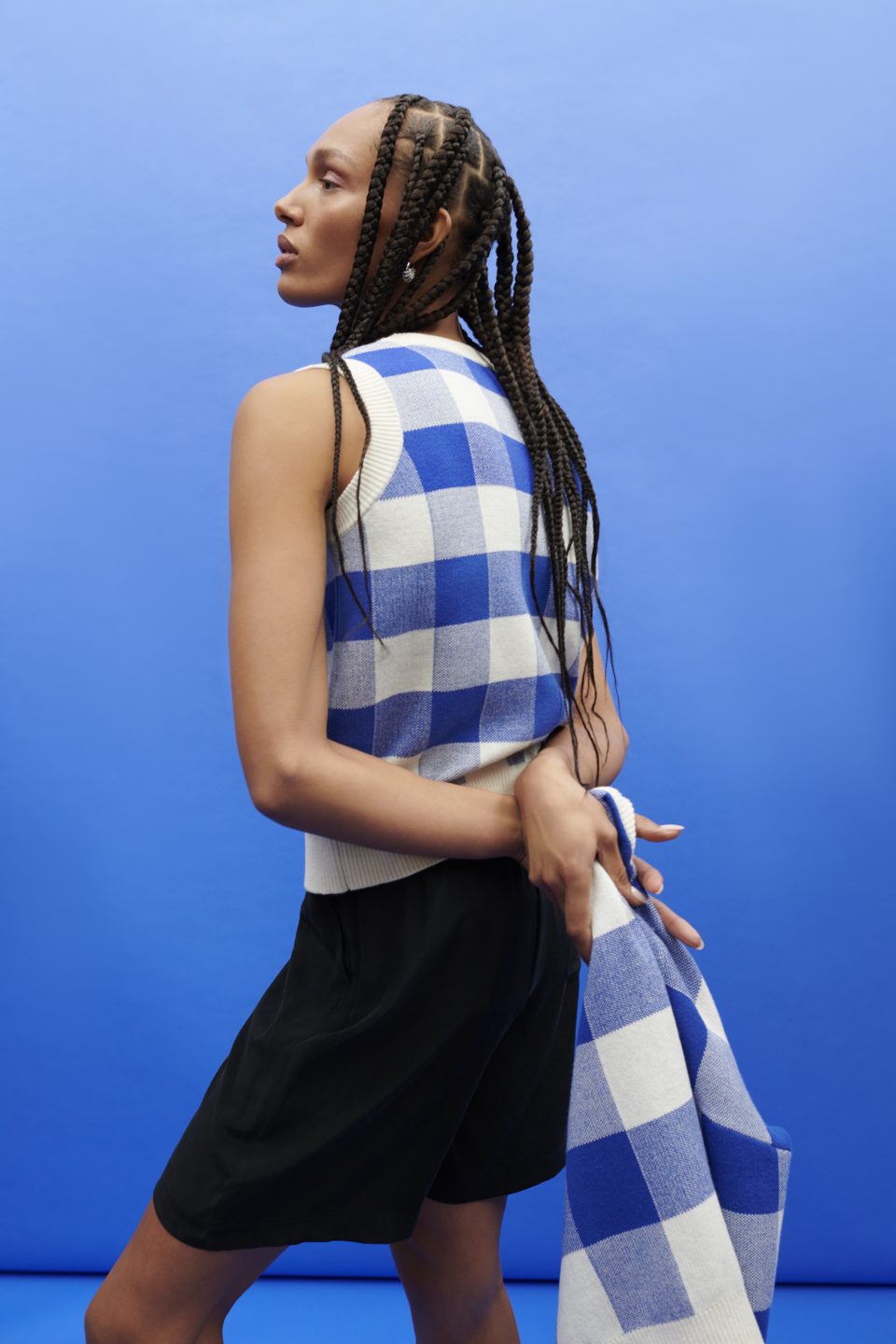 The cool co-ord
Elevated yet casual, a coordinated look guarantees maximum impact with minimal effort. Our current favourite, the Suki set, has been sustainably crafted from cotton with sweet blue and white checks that perfectly complements sunny days. The tank's and cardigan's' boxy fit mean they hang loose on the frame, proving to be a lot cooler than you might think. All that's needed to complete the look is a pair of shorts, a chunky gold necklace, comfortable slides and a bucket hat to shield you from the sun's rays.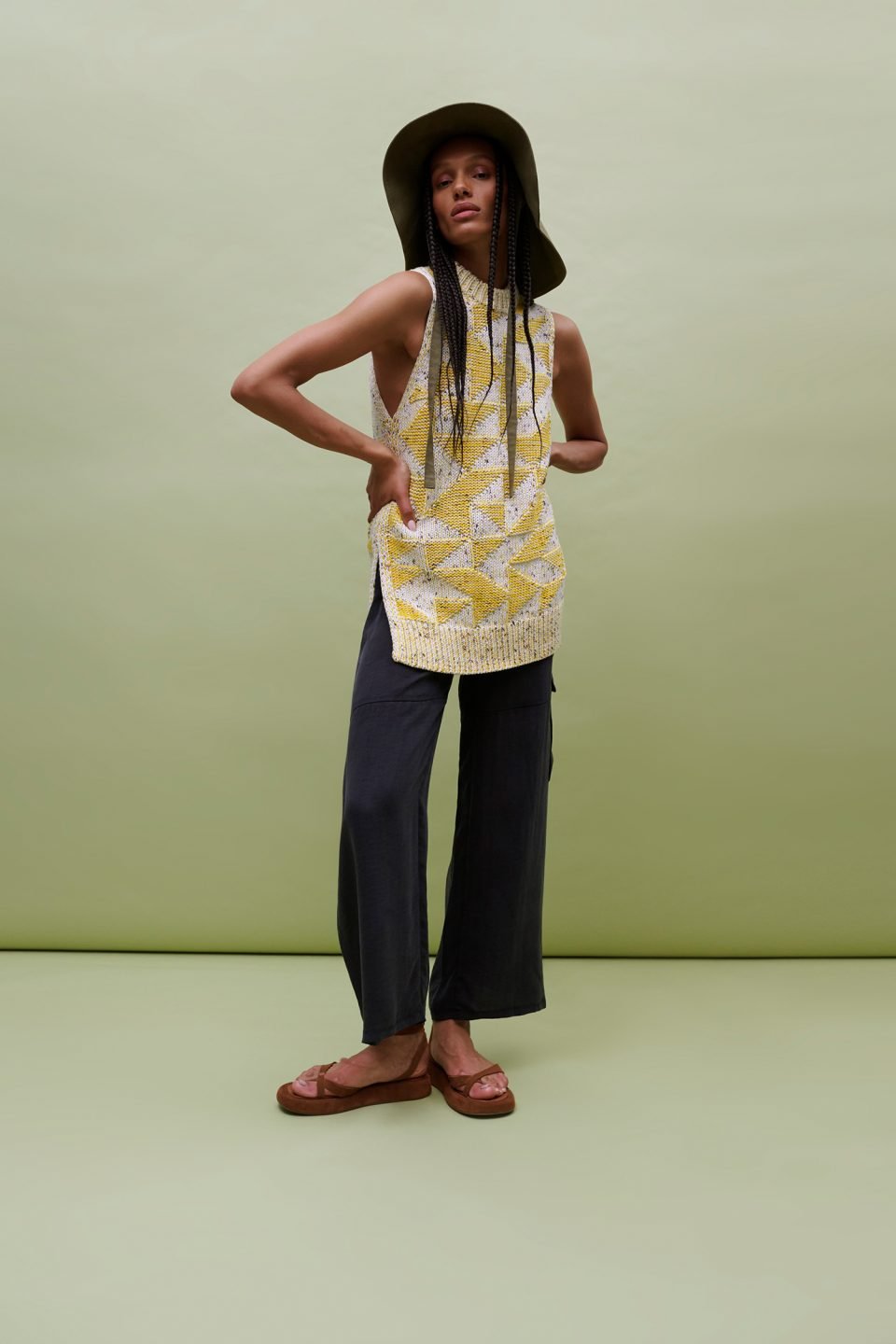 The contemporary sweater vest
Championing a longline silhouette, our Limited Edition knitted vest is emblazoned with a triangle pattern in a summer ready palette of yellow and white. Layer it over T-shirts and shirts for a more detailed look; and if it's too warm for that, just style it with a pair of jeans or linen trousers.