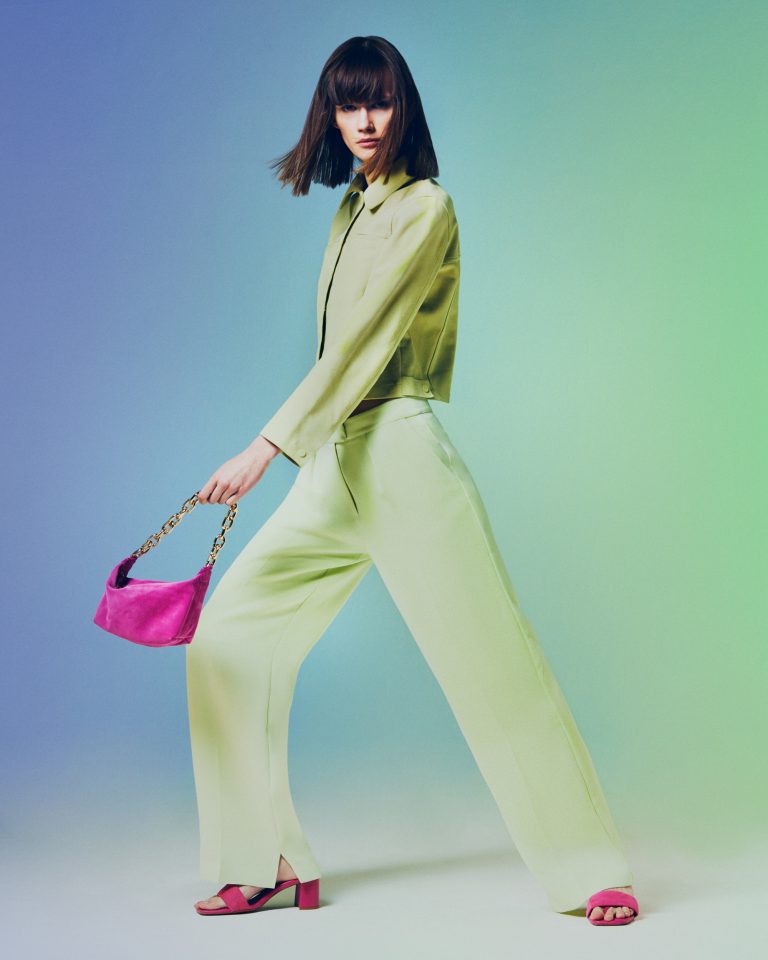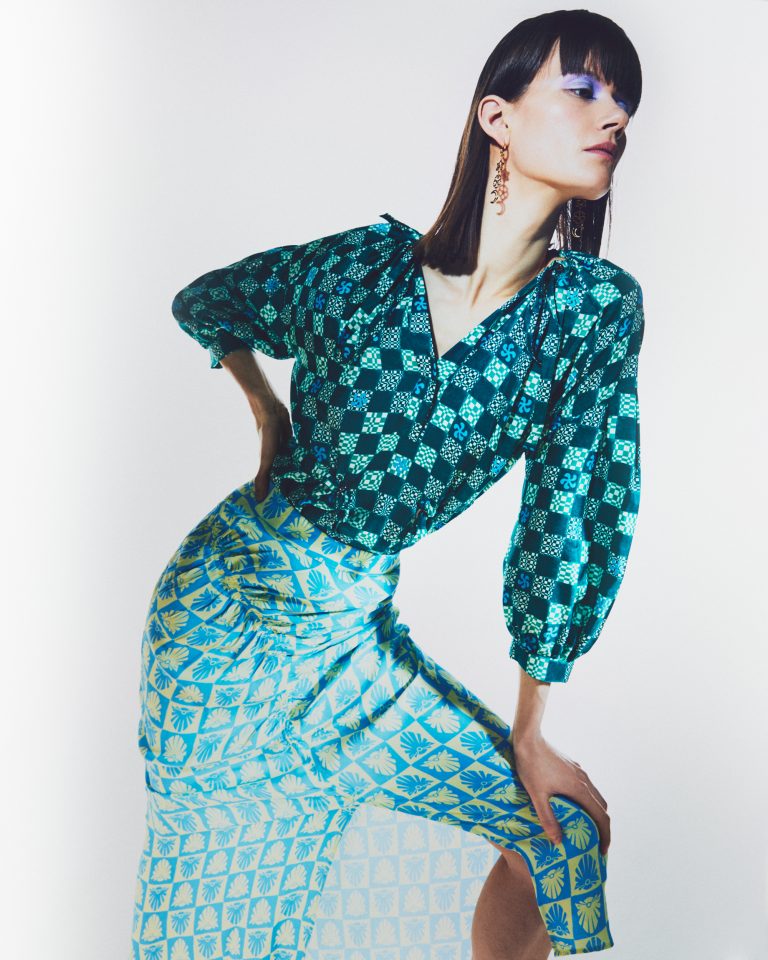 With a new wave of optimism sweeping across vibrant, contemporary pieces pursuing fashion's hunger for something more positive, effervescent colours are the simplest way to inject a little joy into your wardrobe, and life.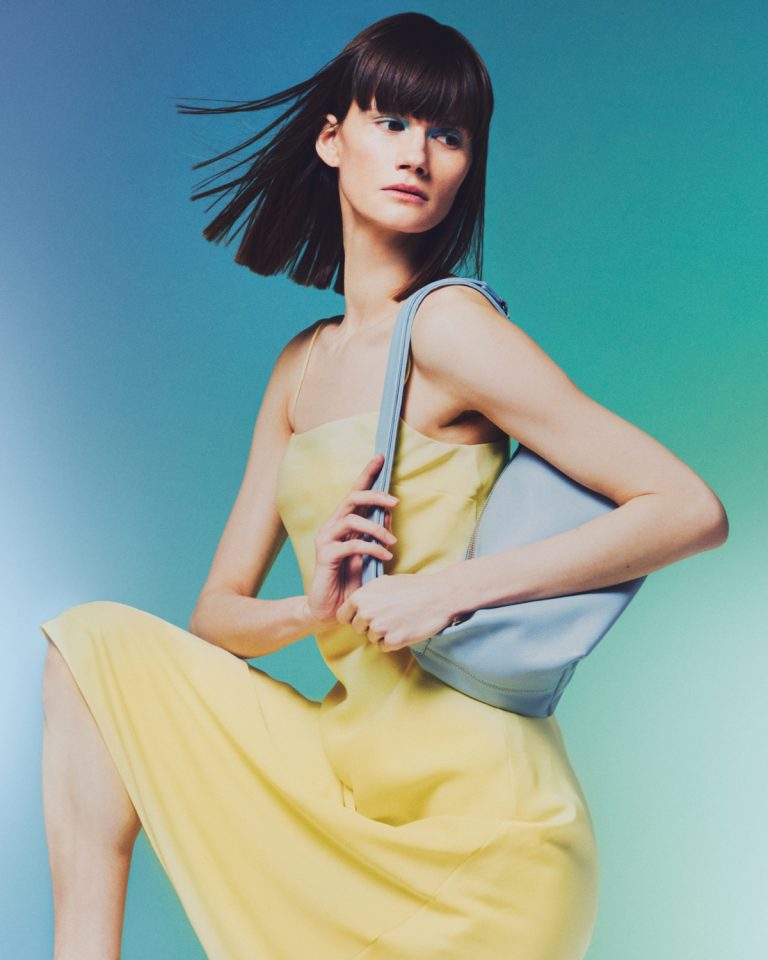 With a life no longer on pause, we're yearning for outfits that dare us to dream.
To make up for lost time, this season celebrates the mood-lifting power of colour with saturated shades and artful prints. Seen across liquid-dressing satins, crumpled georgettes and sequin-drenched sheers, succumb to the carefree flamboyance of big frills, voluminous skirts and balloon sleeves. Yet, this season offers more than just a pretty dress; there is an unapologetic revolution of self-expression in the air.
Nostalgia-fueled trends are nothing new. But through the kaleidoscope lens of TikTok, the revival of the provocative Y2K trend and Gen-Z's obsession for screen vixens of the early noughties, there's an appetite for a youthful playfulness in the way we curate the outfits we armour ourselves in. More than ever, there is an emphasis on how we step out and present ourselves to the world once again. It's about taking up space outside the boundaries of our computer screens and making a bold statement of "I'm here!".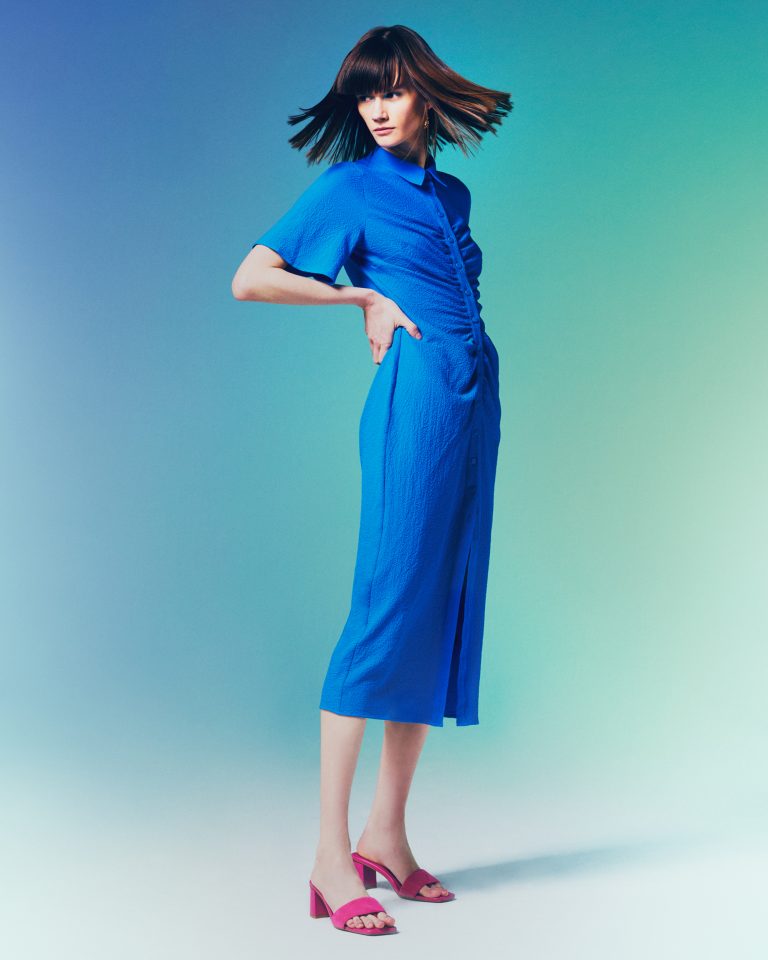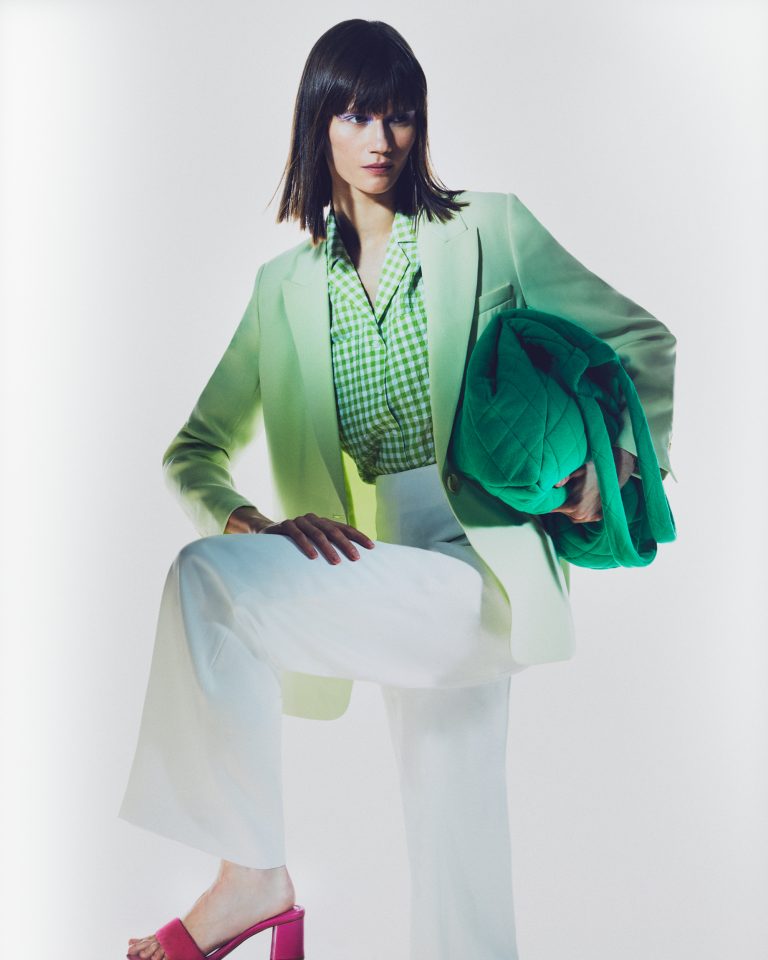 Fashion is a playground, open for interpretation, modification and exploration. Long gone are the days when one singular piece of clothing could do the talking. Now, there's a consideration for creating unique looks that shine with personality.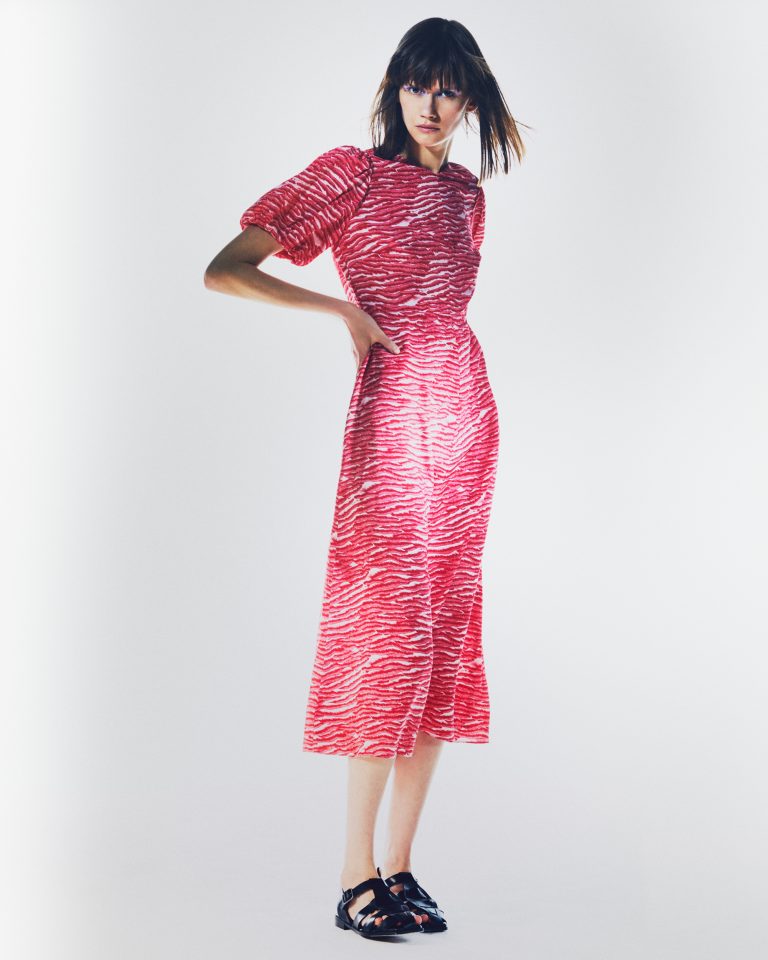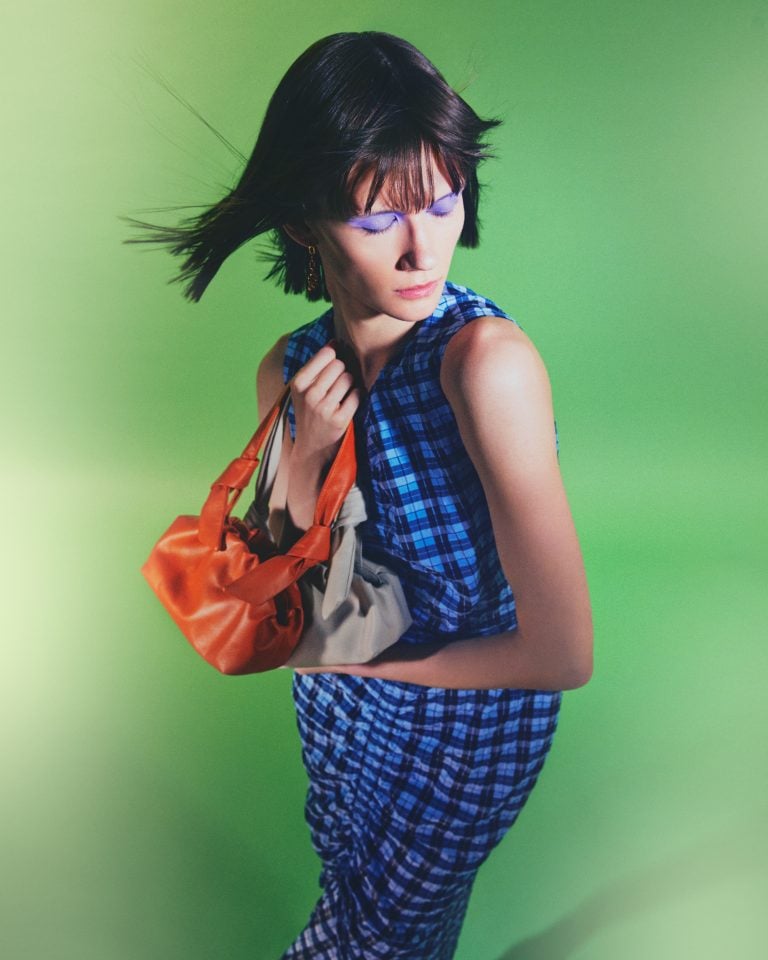 "The collection is an inevitable reaction to the bleakness of the past year; people want to feel the thrill and fun dressing up can offer," explains Gemma Hyde, Head of Design, of the thinking behind our new season collection. "We want to give our customers a joyfully optimistic, exuberant yet considered collection of exquisite garments that they can reassuringly know they are investing in something with a little more character."
A sense of loosening up permeates the collection. Yet, whilst there is romance to be found in the puff sleeve of a midi or a figure-enhancing ruched skirt, there's an air of modernist principles that perfectly balance them. Emerging is a clean, contemporary look; sleek silhouette-sculpting lines and cleverly-placed cutouts usher in a softer, more inventive, and detail-oriented era of sexual liberalism––sexy is back, and it's revitalising our wardrobes.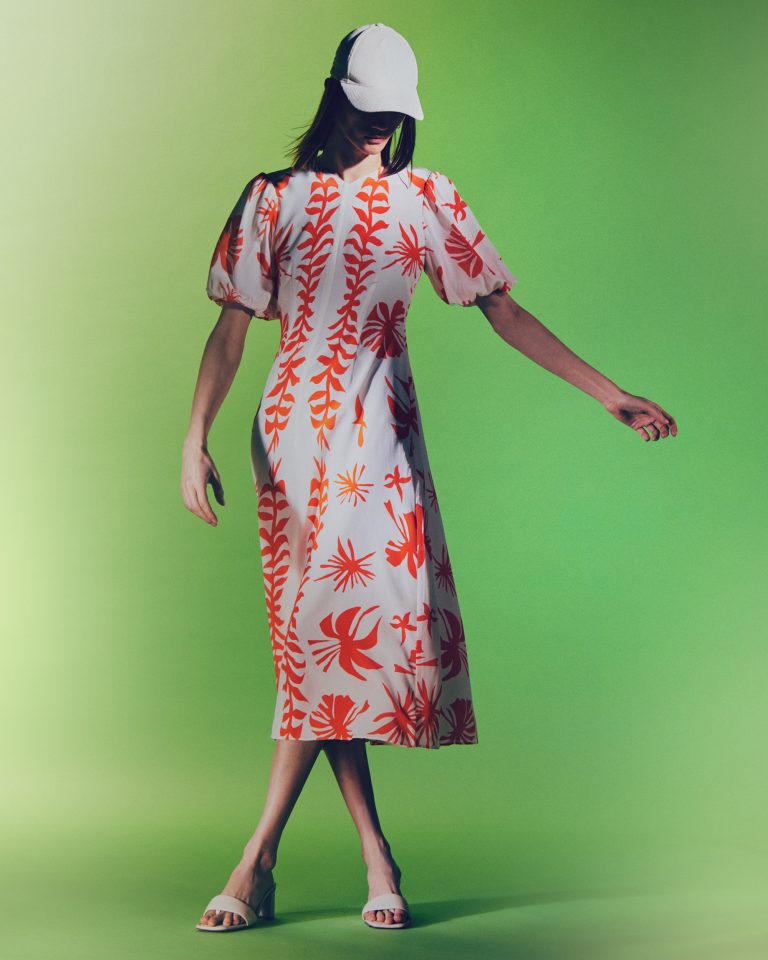 This season, prints and colours are injected with a youthful naïvety.
Abstract cutout motifs, reminiscent of a Matisse canvas, are scattered thoughtfully across white bases or, in true trend-blending fashion, repetitively block printed to form a new checkerboard print that is sure to ignite desire.
When all else fails, be inspired by this season's playground of colour. A refreshingly zingy palette of yellow lime, orange sherbet and orchid pink is paired with cornflower blue and offset with powder grey and brilliant white. While a punchy turquoise, cobalt blue and magenta, seen in a warped geometric print and low-block mules for an impactful colour-drenched look, are an instant mood lift.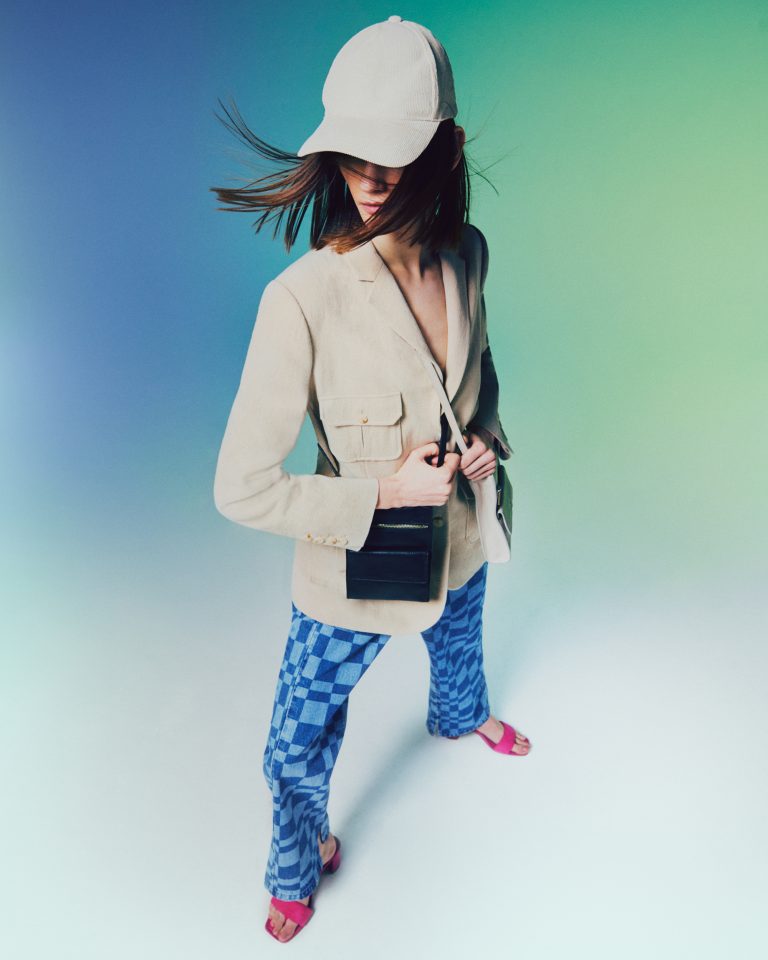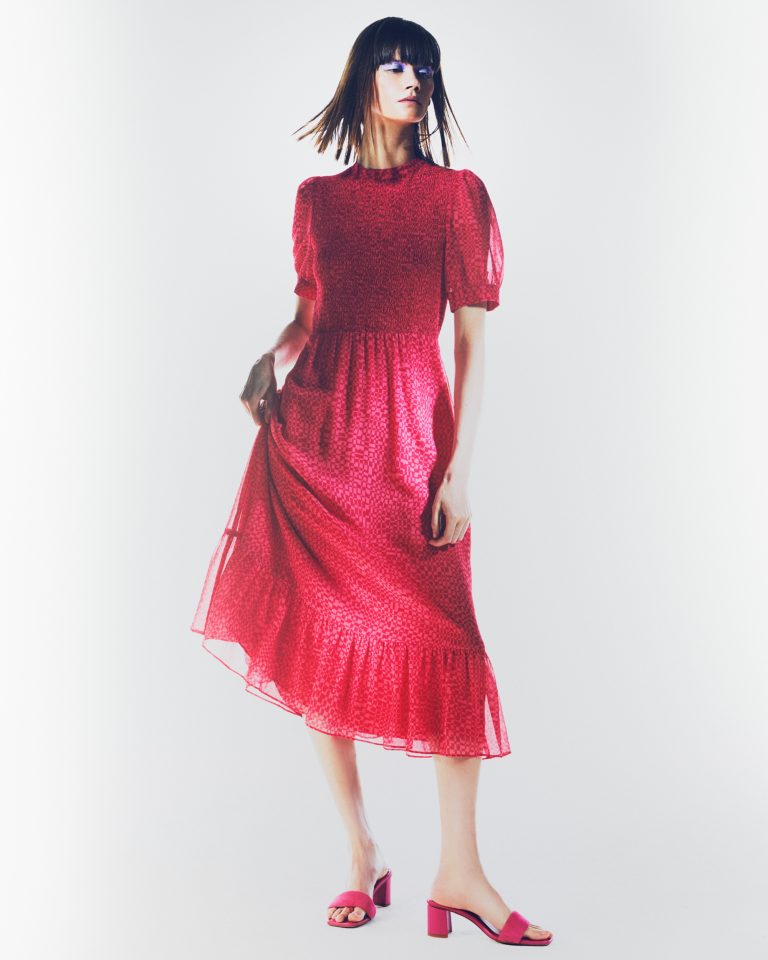 Whether minimalist or maximalist in aesthetic, the pieces that feel right for now are those that make you smile. In essence, now is the time to strike out and go bold.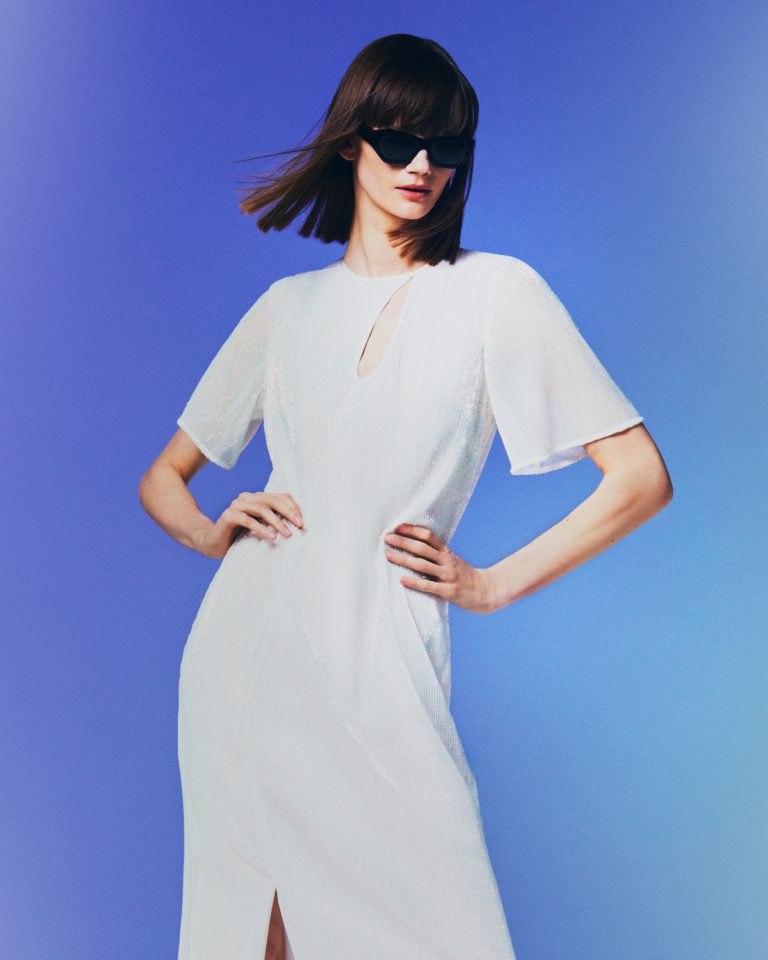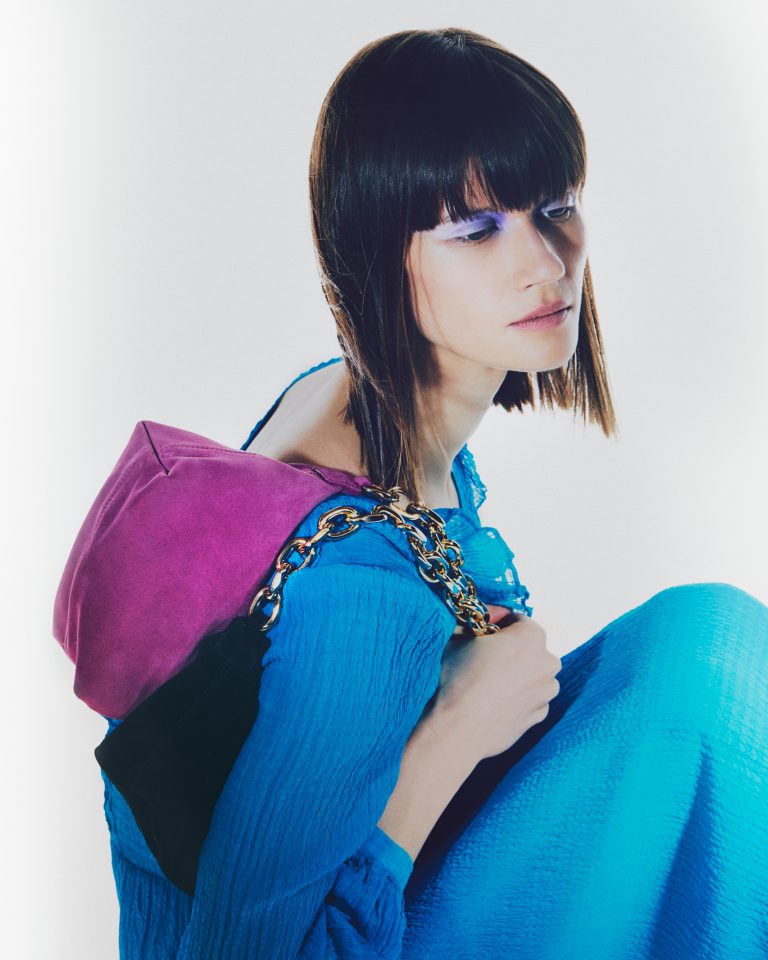 TEAM CREDITS:
Photographer: Scandebergs @ East
Art Director + Producer: Daniel William Hynd
Stylist: Camila Brull
Model: Daniela Kocianova @ The Squad
Hair Stylist: Kei Terada @ Julian Watson Agency
Makeup Artist: Mel Arter @ Julian Watson Agency
Digi Operator: Nick Beutler
Photography Assistants: Felix Turnball Water + Federico Covarelli
Production Assistant: Donna Salek