5 Must-see Moments At Dior: Designer Of Dreams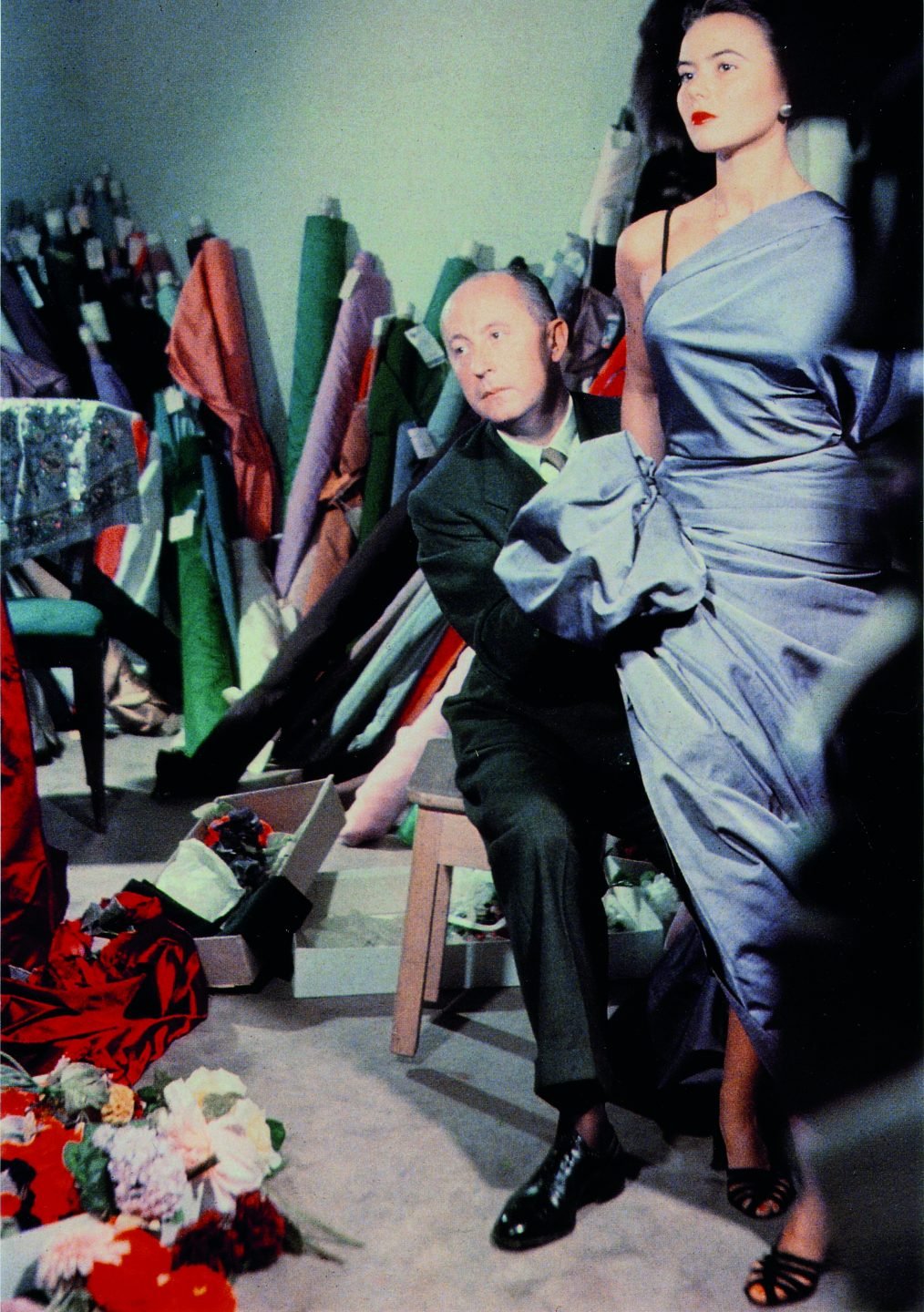 The V&A has opened the largest exhibition ever staged in the UK on the House of Dior. From 1947 to the present day, Christian Dior: Designer of Dreams traces the history and impact of one of the 20th century's most influential couturiers, and the six artistic directors who have succeeded him, to explore the enduring influence of the fashion house. We've rounded up five highlights not to be missed when visiting this year.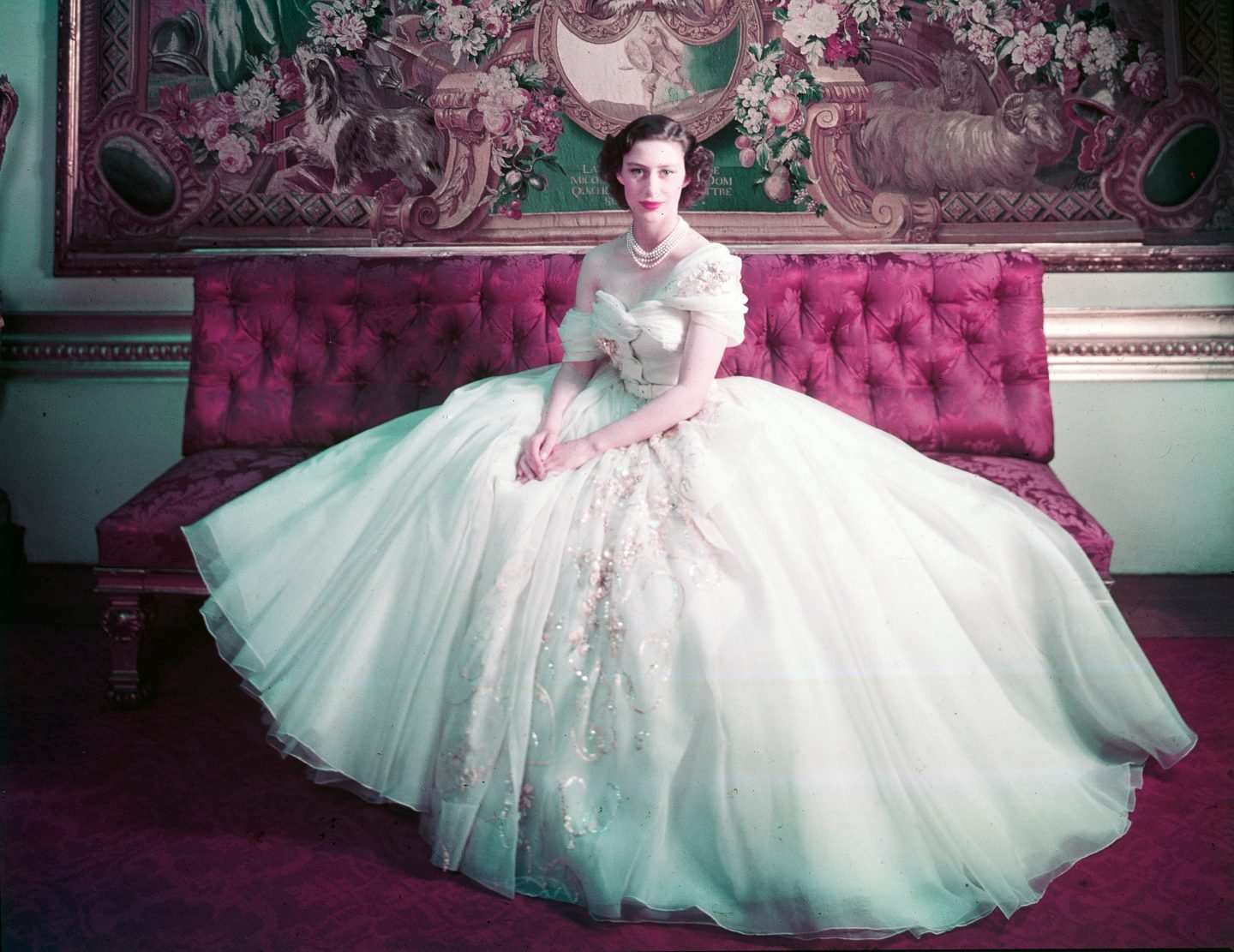 1. Princess Margaret' 21st birthday dress
After their first meeting in the spring of 1949, Dior designed a dress for Princess Margaret's 21st birthday. She was photographed wearing this shoulder-baring, embroidered gown by Cecil Beaton for her official portrait and described it as her "favourite dress of all". She continued to wear Dior for many years and this dress was created when the designer's fascination with British culture started to unravel.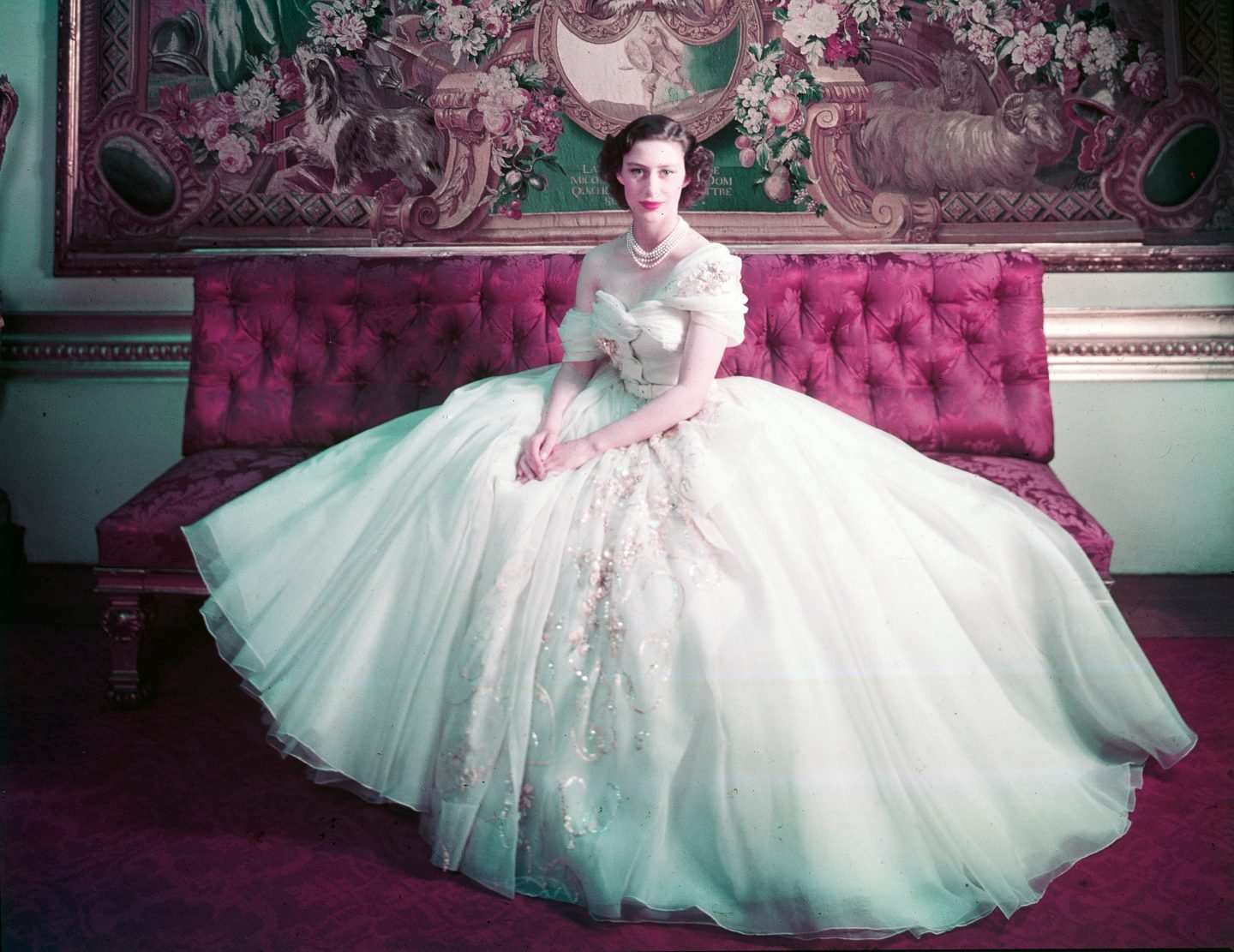 "I adore the English, dressed not only in the tweeds which suit them so well, but also in those flowing dresses, in subtle colours, which they have worn inimitably since the days of Gainsborough." Christian Dior, 1957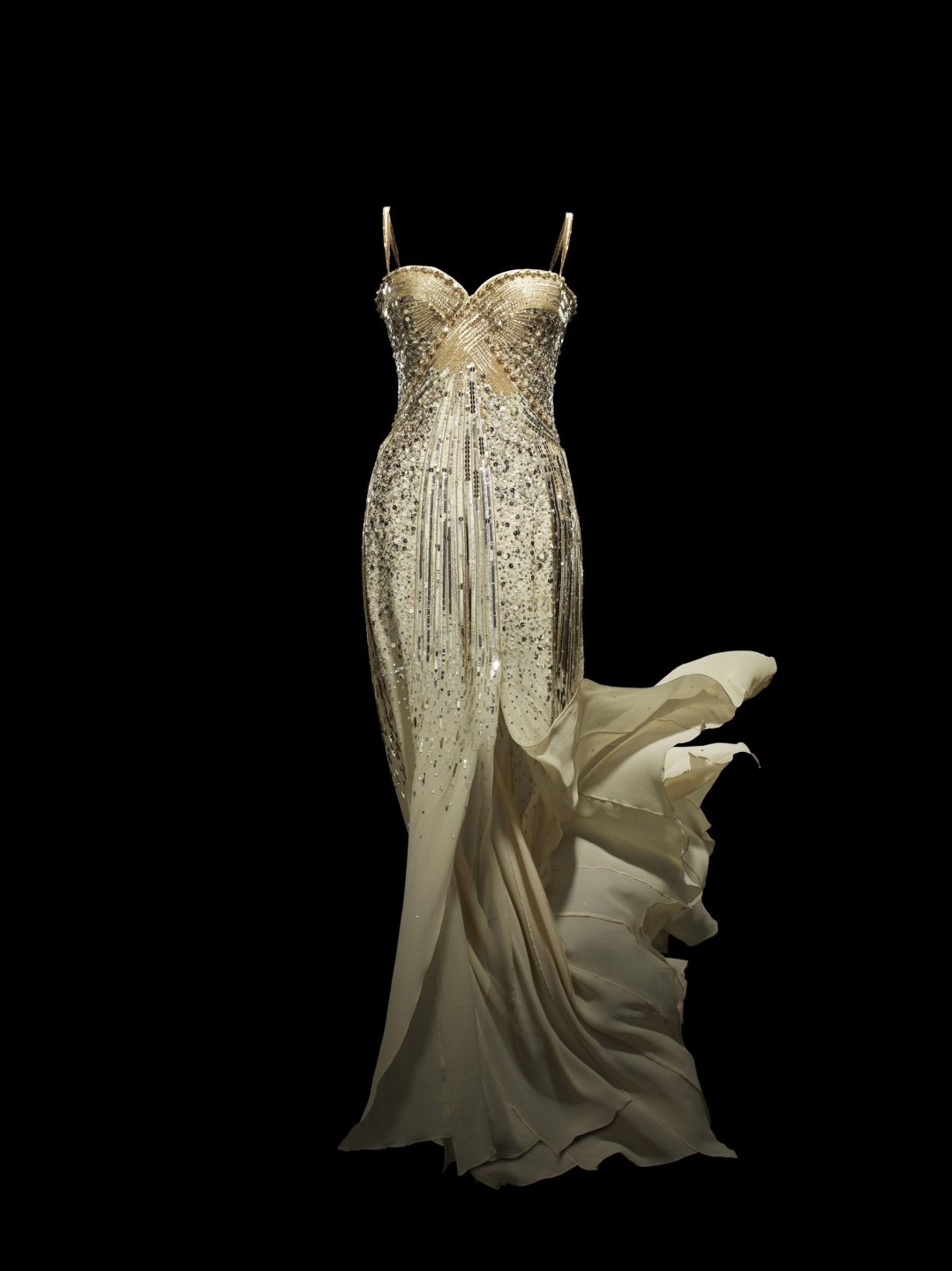 2. The J'adore dress, worn by Charlize Theron
Gold is a recurring theme at the House of Dior which culminated in the 1999 launch of J'Adore, a new perfume with a visual identity that celebrated Christian Dior's love of glimmering gold. As the face of J'Adore since 2004, Charlize Theron embodies the essence of the scent in film and photographs while wearing a series of haute couture creations, including this Swarovski crystal-encrusted gown by John Galliano.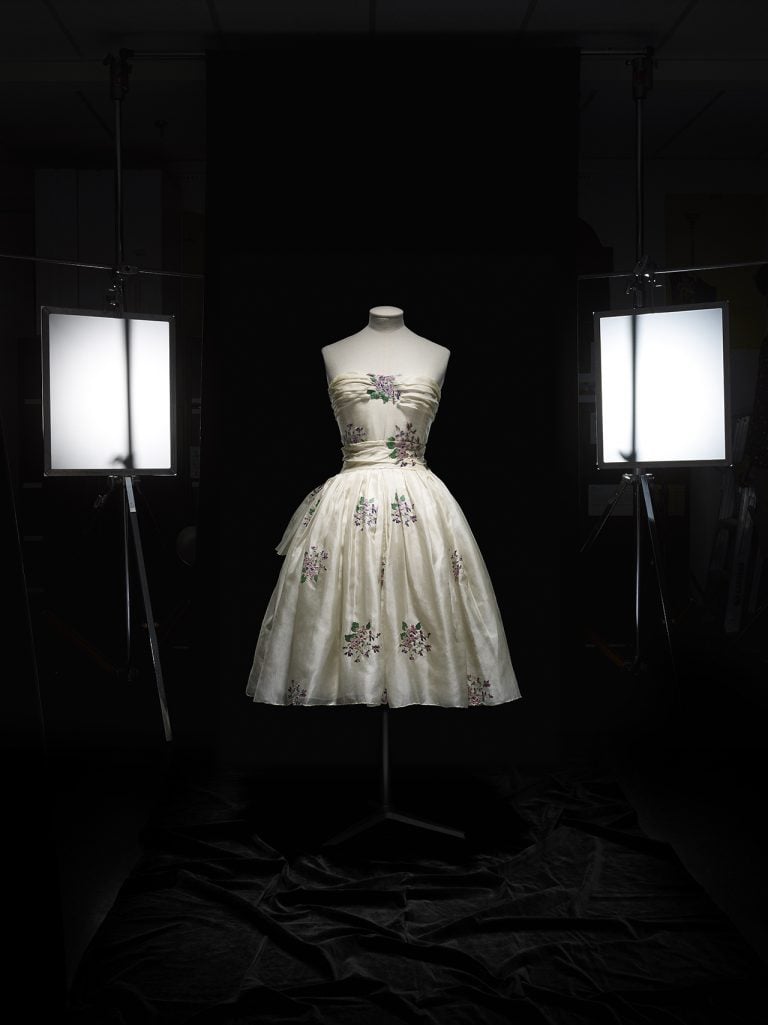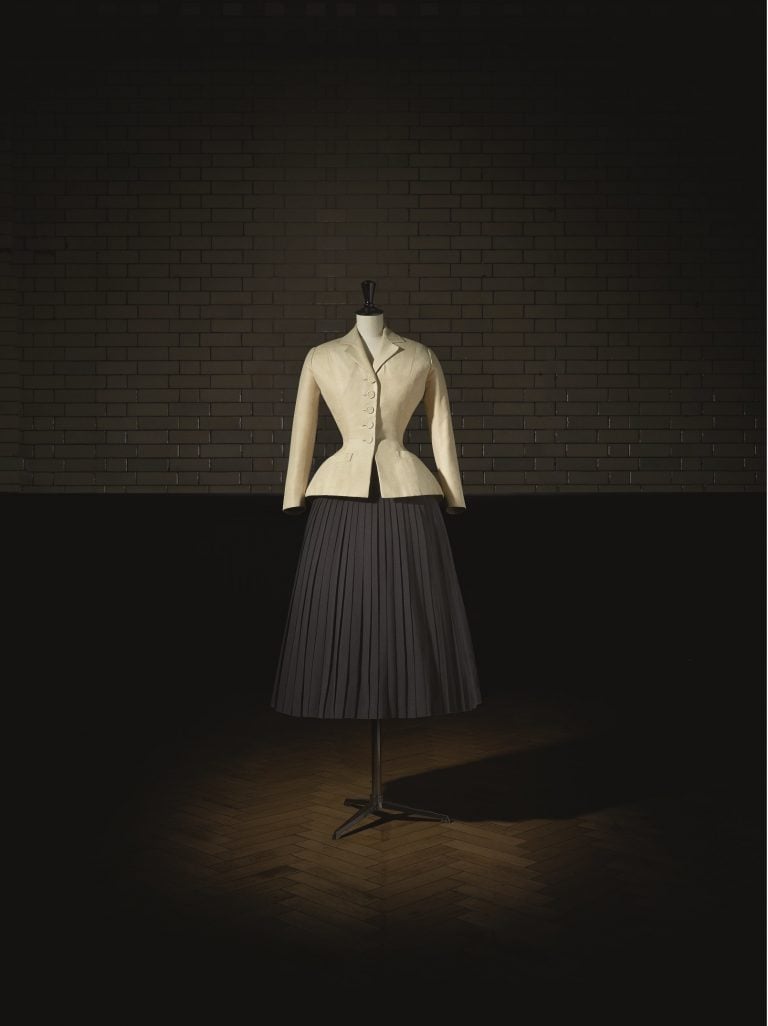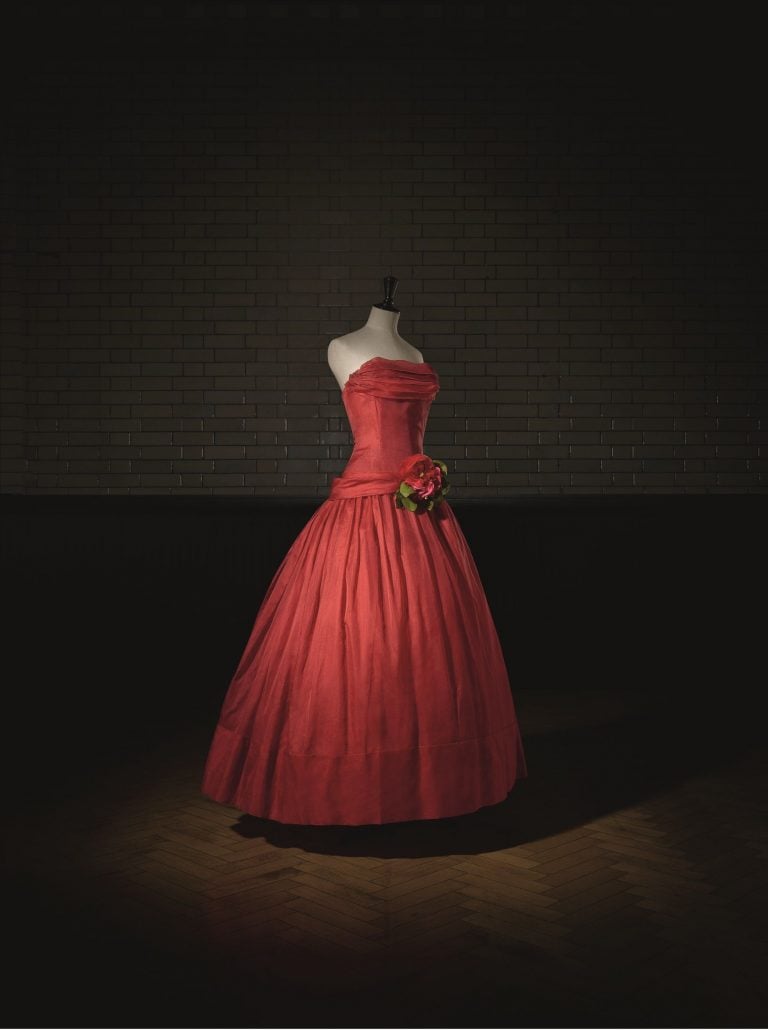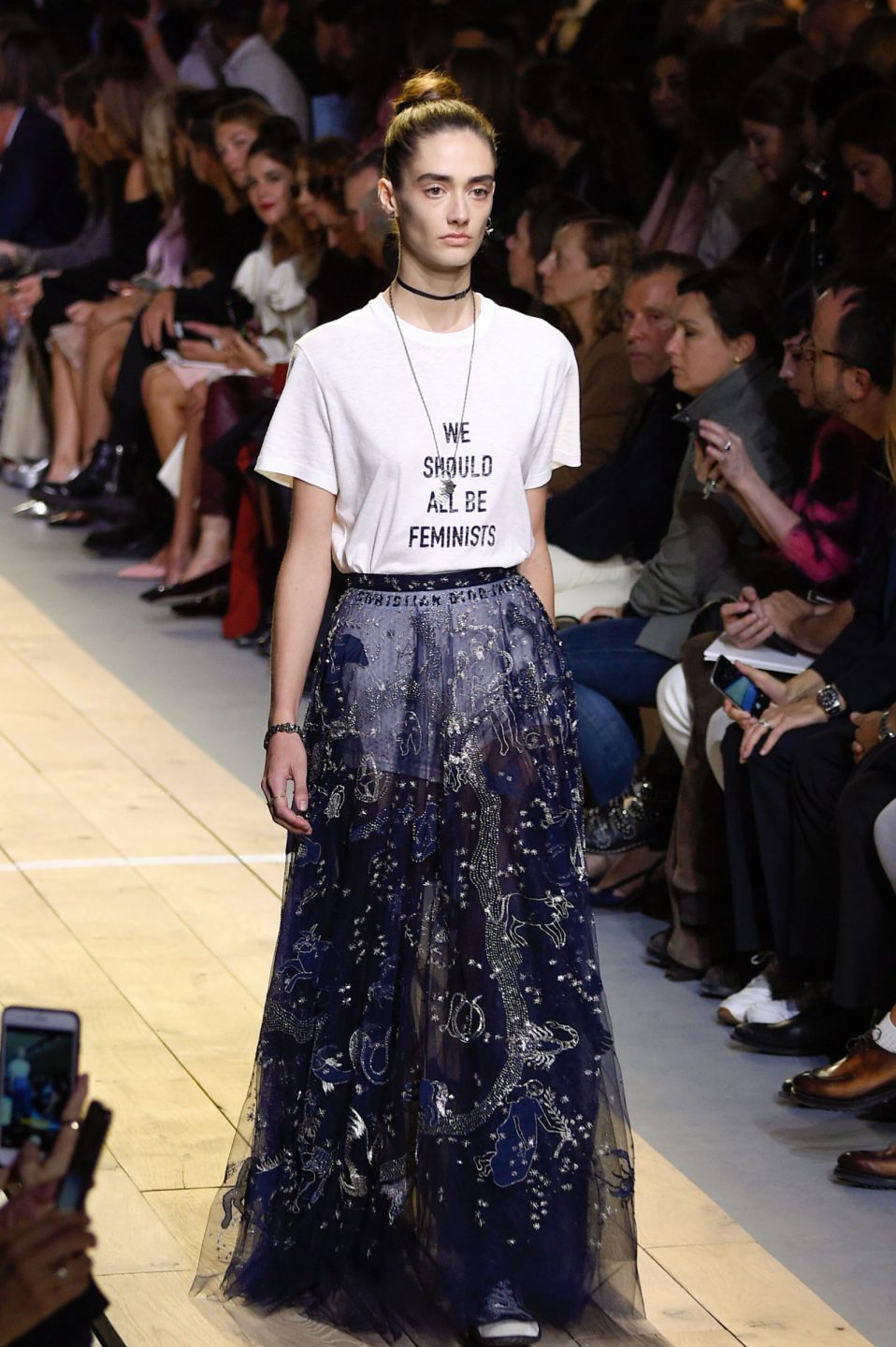 3. The 'Why we should all be feminists' T-shirts
In 2016 Maria Grazia Chiuri, the first female director of Dior, ran her debut show and there was one piece that had the fashion world talking: a T-shirt referencing Chimamanda Ngozi Adichie's TED Talk: We Should All Be Feminists. Paired with an embellished tulle skirt and trainers, it quickly became the most Instagrammed moment of the whole show and highlighted the influence of feminism in fashion.
"I think of my work as ephemeral architecture, dedicated to the beauty of the female body." Christian Dior, 1957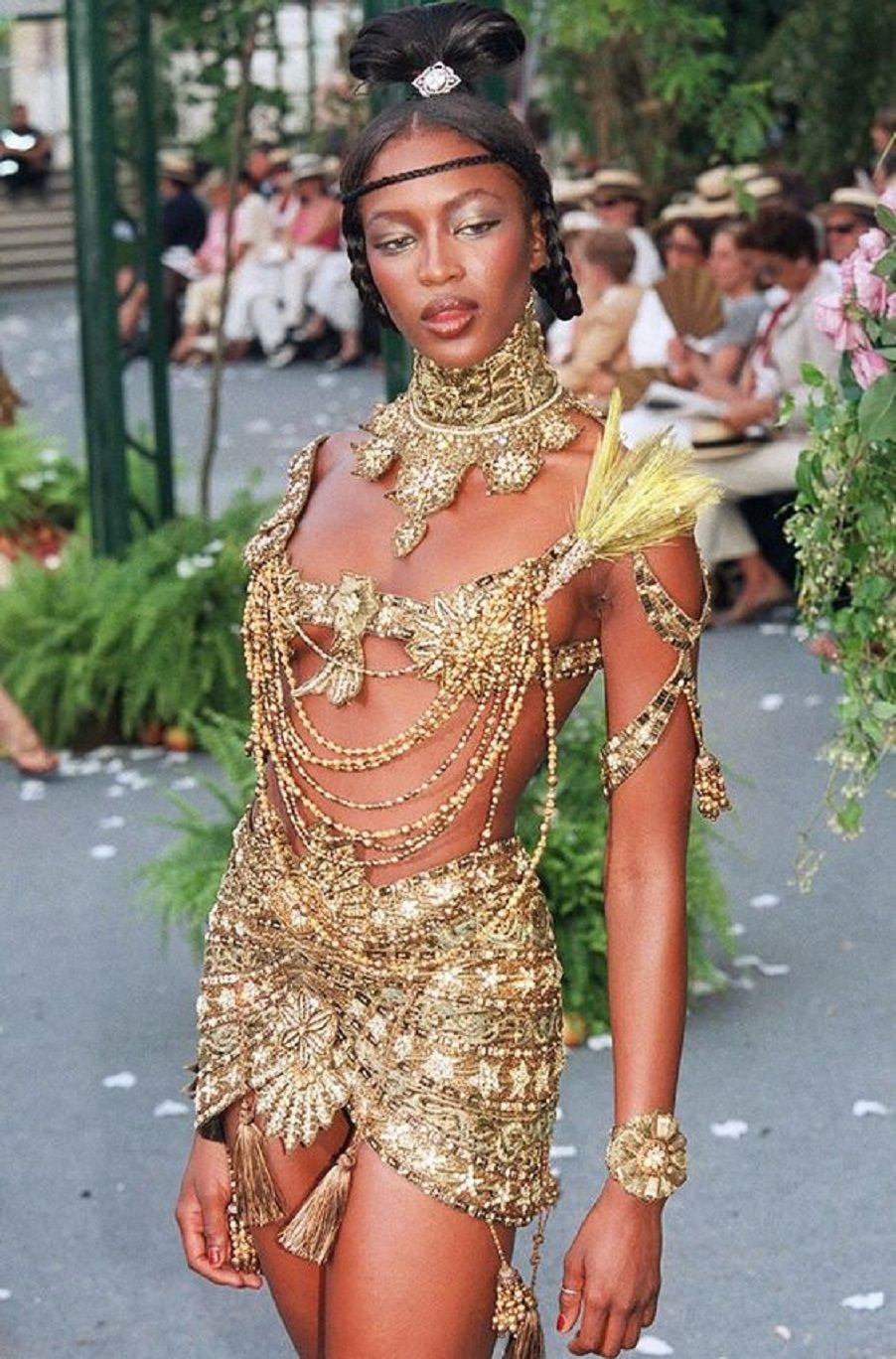 4. The red carpet and catwalk moments
One of the most visible ways a designer puts their stamp on a brand is through the models and celebrities they choose to wear their pieces. Some of the most stylish women of our time have made Dior iconic and at the V&A you'll get to see designs worn by Naomi Campbell, Lupita Nyong, Jennifer Lawrence and Elle Fanning.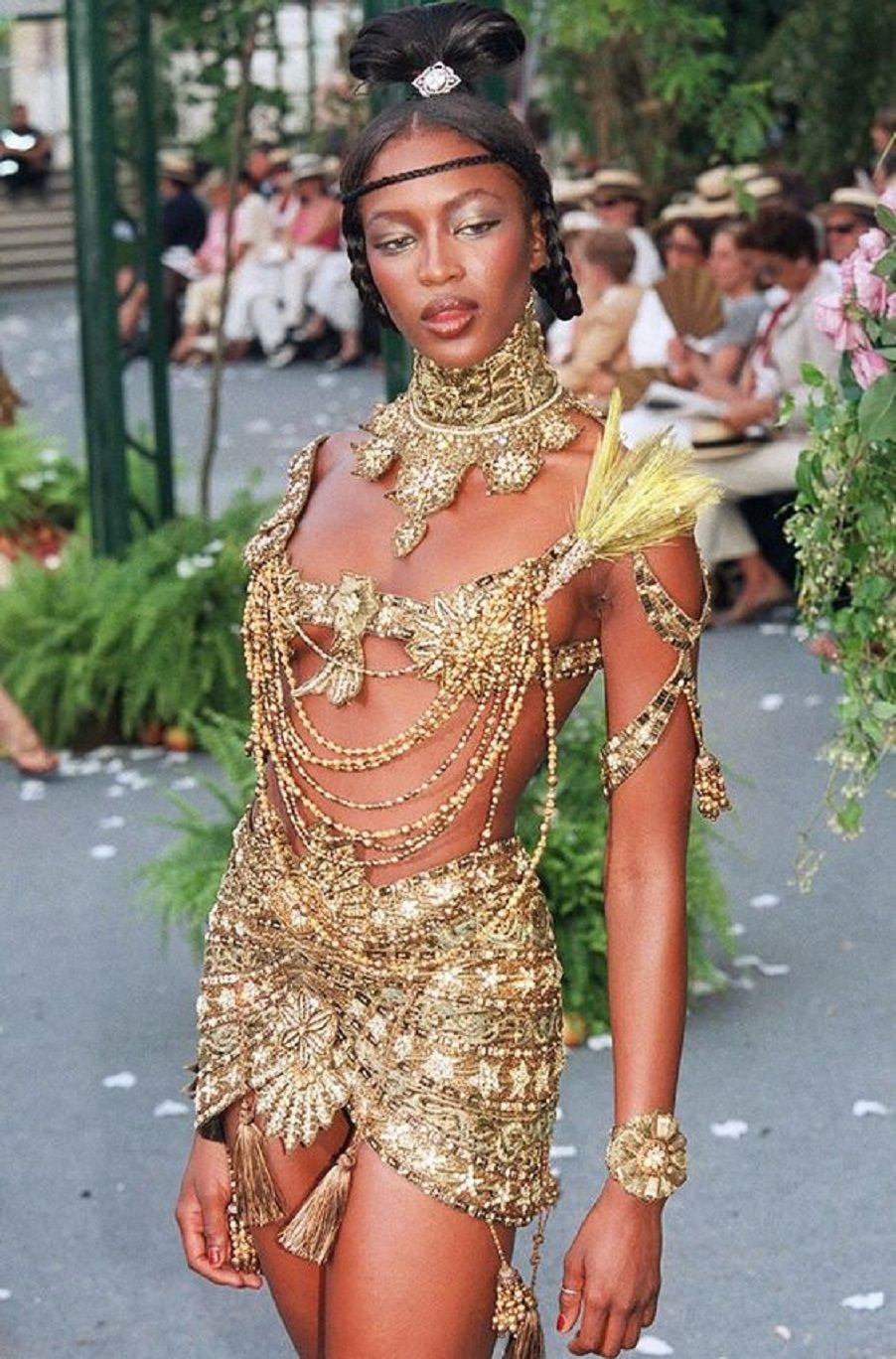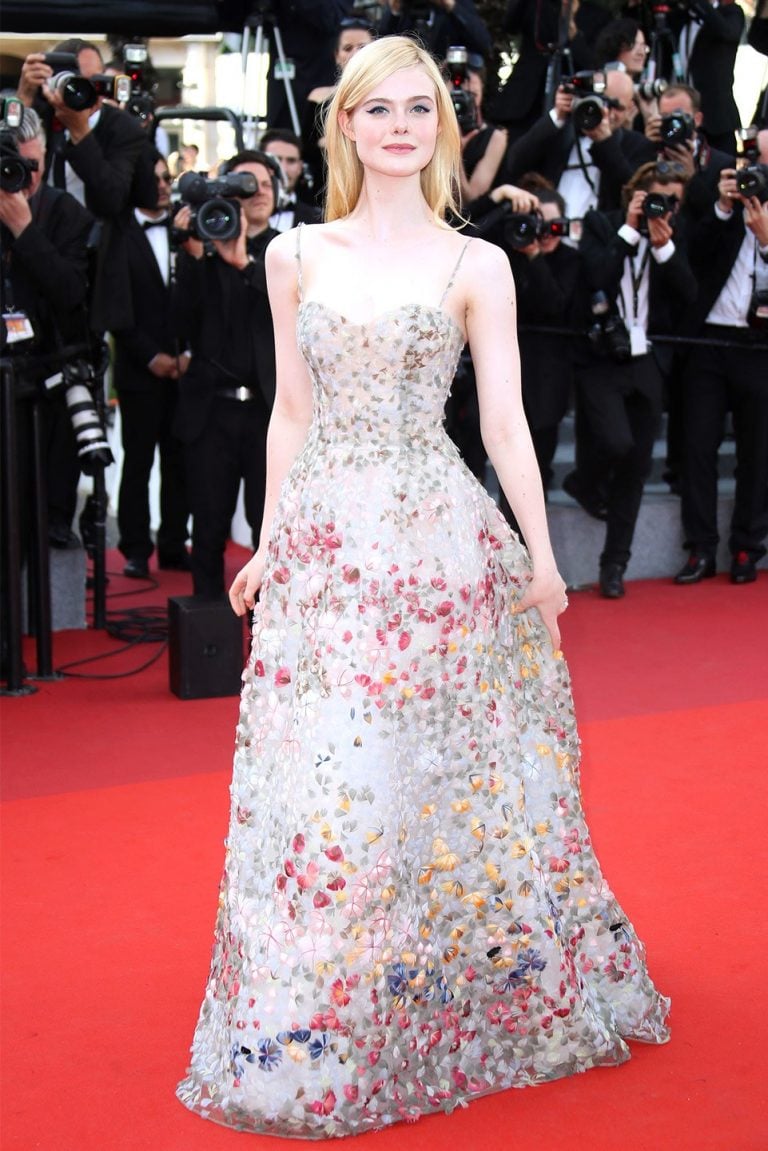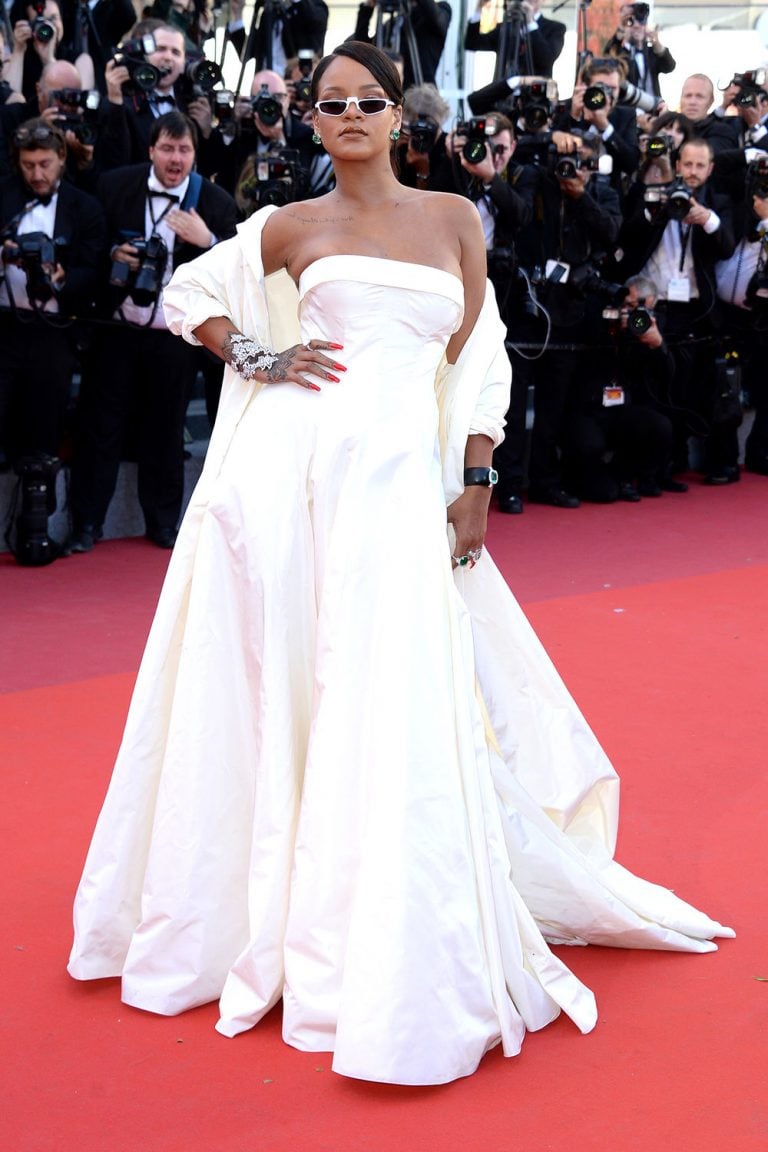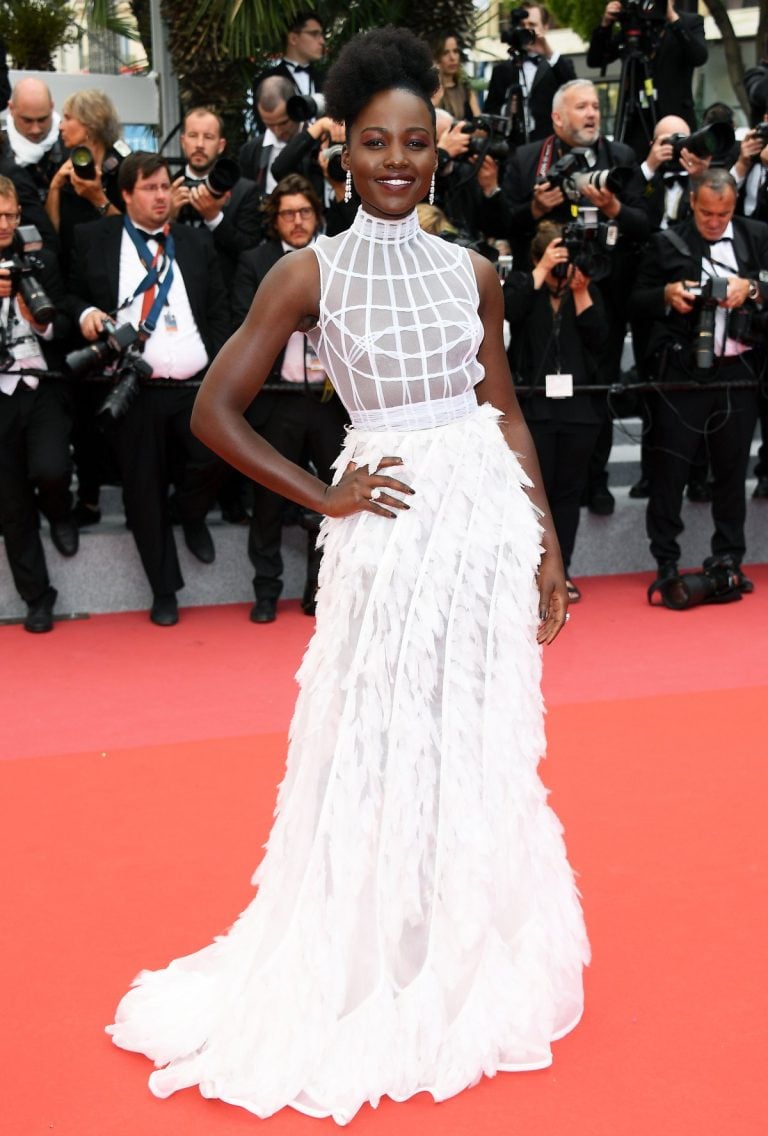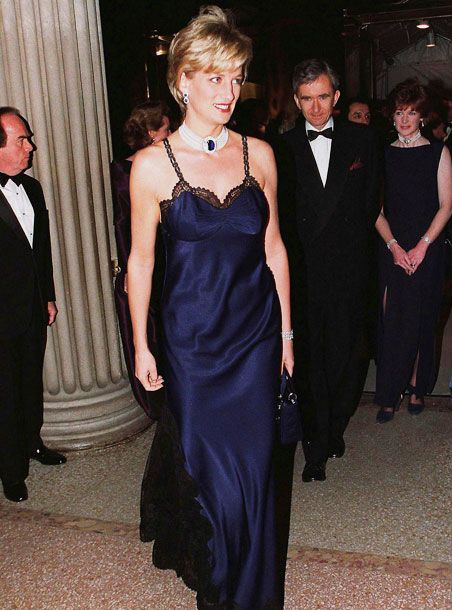 5. Princess Diana's Met Gala dress
Fans of Princess Diana can look forward to admiring the Dior slip dress she wore to the 1996 Met Gala. Crafted from a midnight blue satin fabric with lace detailing, she paired it with statement jewellery to form one of the most iconic Met looks to date.
Christian Dior: Designer of Dreams, supported by Swarovski, with further support from American Express at the V&A from 2 February – 14 July 2019. vam.ac.uk