11 Knitwear Moments To Inspire Your Winter Wardrobe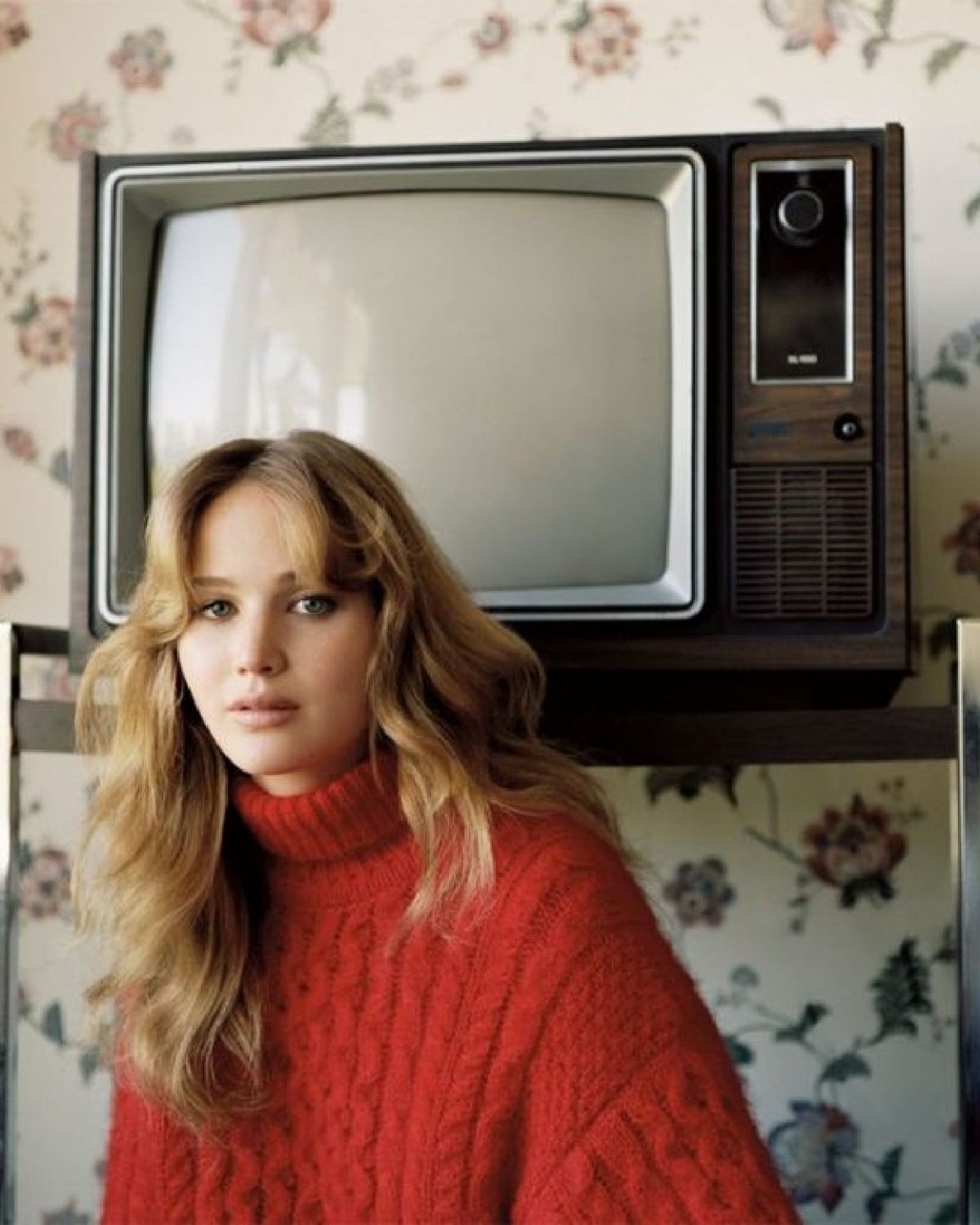 Whether we're dancing the night away or enjoying nights in, we want warmth and comfort this winter. What's the style solution? Versatile and timeless knitwear that you can keep on heavy rotation. We've rounded up 11 of our favourite style muses to inspire your knitwear repertoire – from sparkle knits to cosy funnel necks.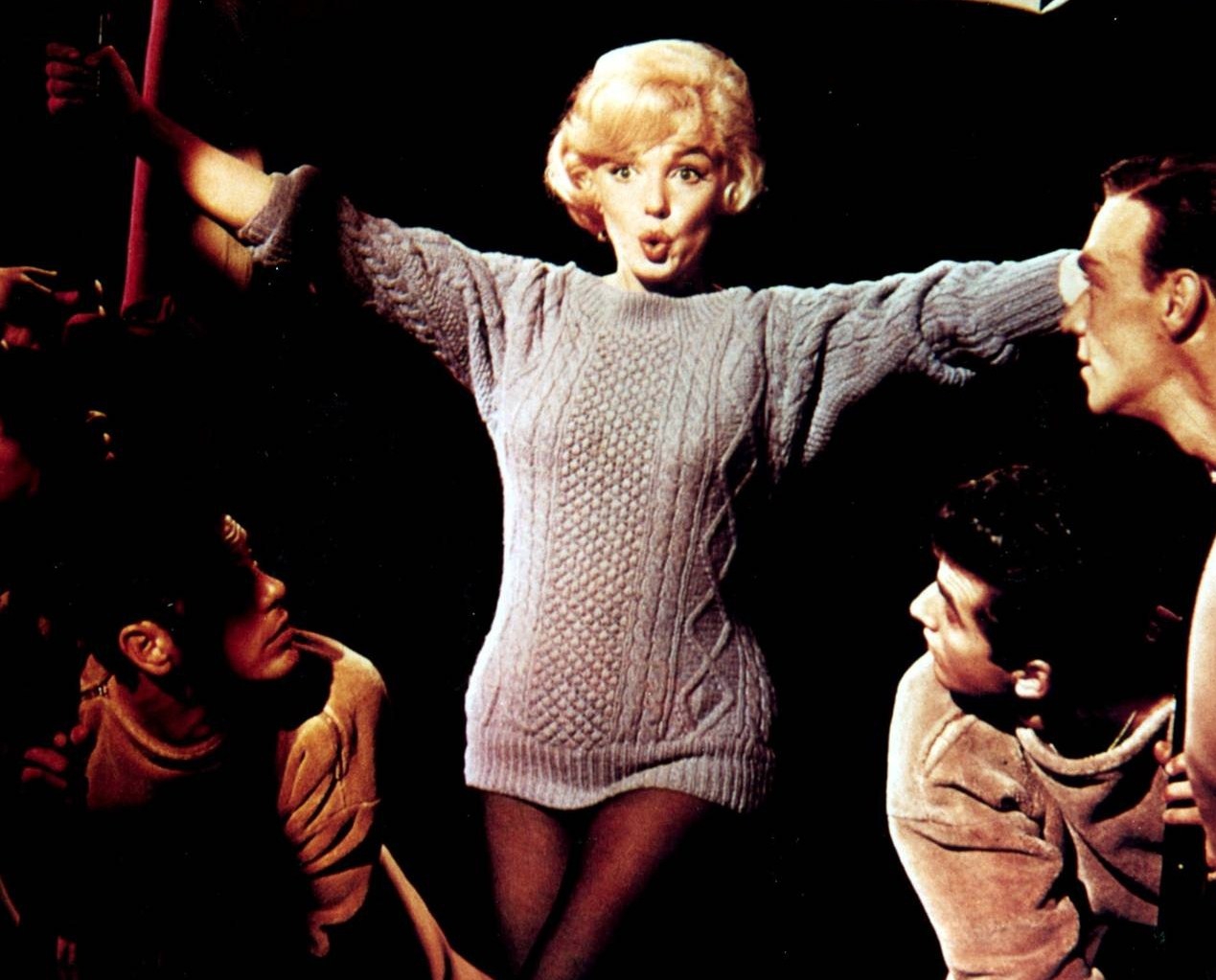 1. Marilyn Monroe, Let's Make Love
Everyone loved Marilyn Monroe's effortless style and here she teams an oversized knit with tights and her signature hairstyle. Channel her nonchalance in our V Neck Rib Wool Sweater and wear it with everything from jeans to wide leg trousers. In a relaxed fit, it is knitted from an wool-blend in a neutral grey that is flattering for every skin tone.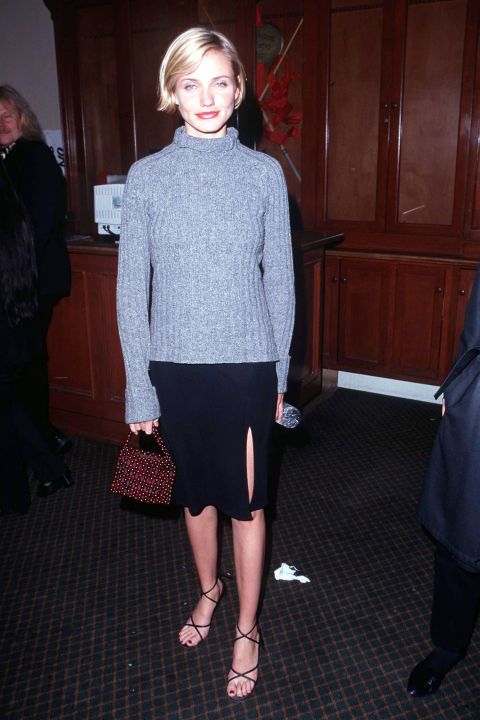 2. Cameron Diaz
Following suit with a pared back look is Cameron Diaz. Emulate her 90s style with our ribbed neck knit, a midi skirt and barely-there sandals for a grown-up party outfit. Finish with a miniature handbag and understated jewellery.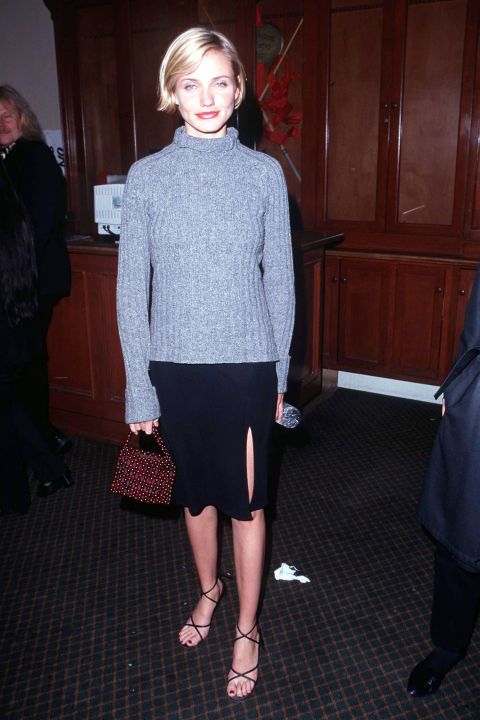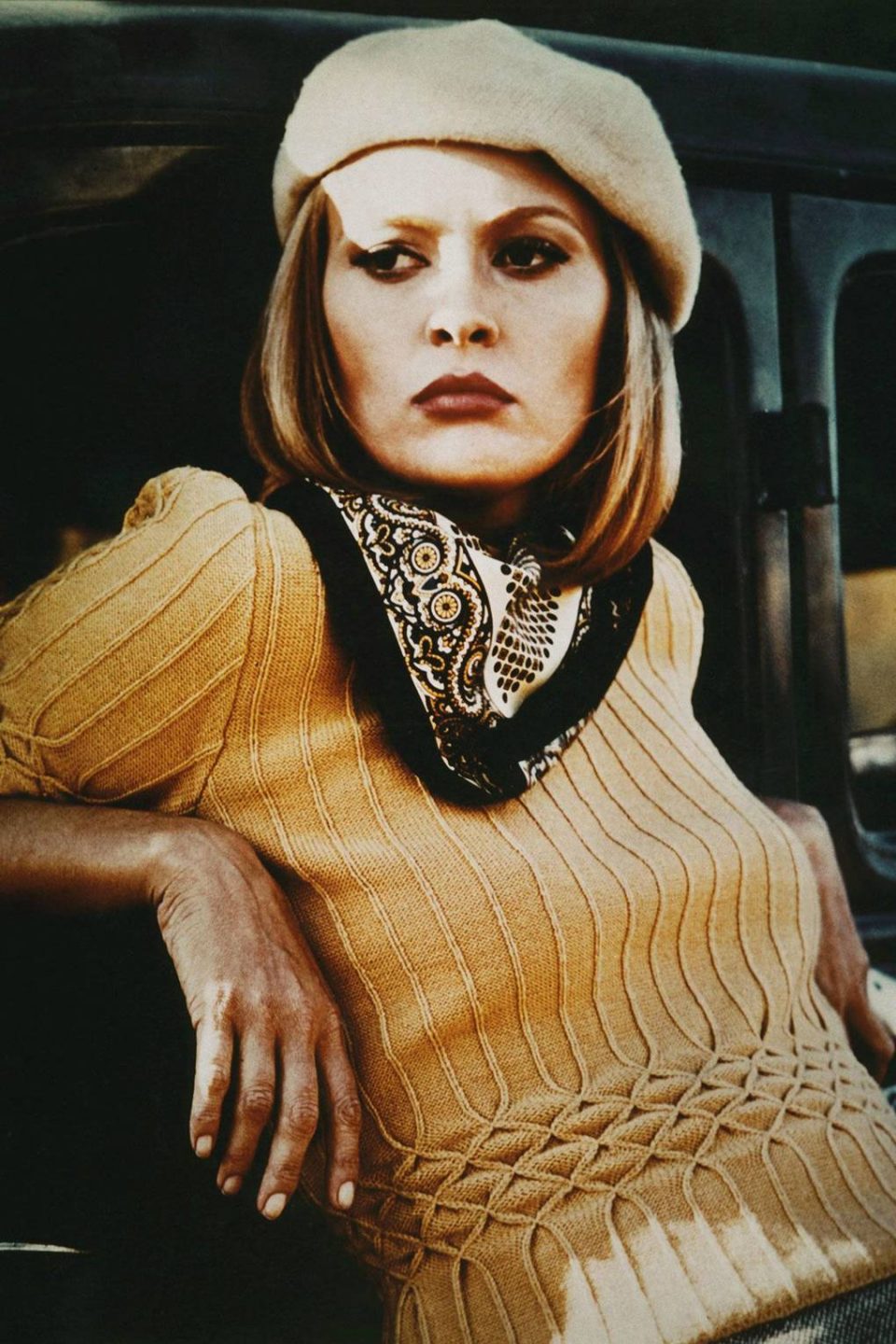 3. Bonnie, Bonnie And Clyde
The costumes throughout Bonnie and Clyde are some of the most memorable in cinema history, yet Bonnie's elegant pencil skirts, knit sweaters and wool berets can be restyled in a contemporary way today. Try pairing our latest Fairisle Knit with a silk scarf and an A-line leather skirt for a confidently cool finish.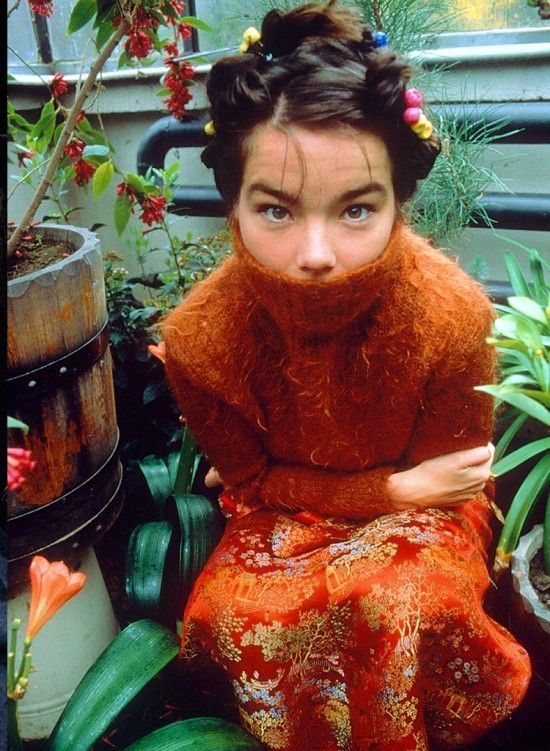 7. BJÖRK
Björk was renowned for her punchy wardrobe throughout the 90s. Not one to shy away from vibrant hues, she teams an orange textured sweater with a floral skirt and playful hair accessories. Energise your wardrobe Björk style with one of our vivid cashmere sweaters and a statement midi skirt.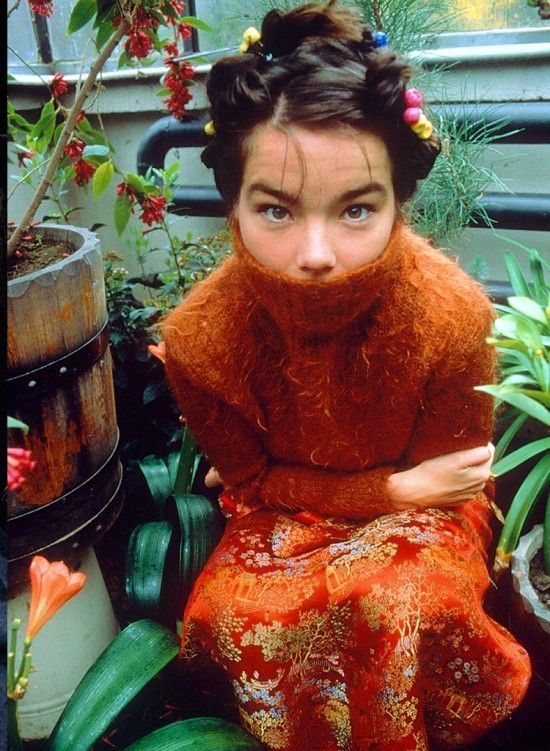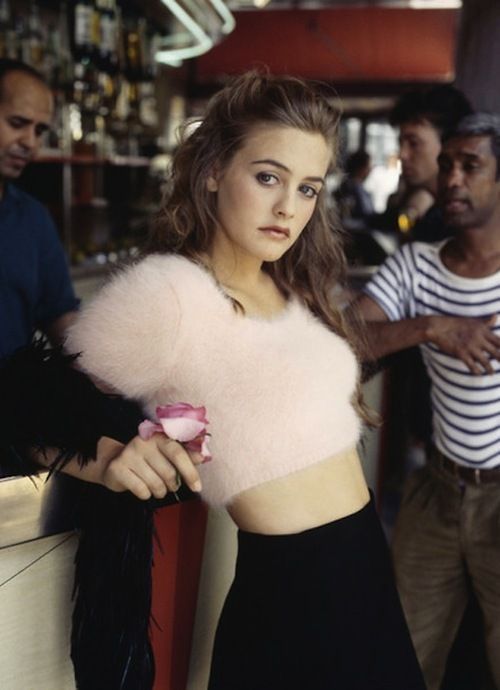 8. CHER HOROWITZ, CLUELESS
Cher Horowitz became a 90s style icon in Clueless thanks to her signature plaid suits, pastel palettes and preppy finishing touches. Create a look she'd approve of with knitwear in soft hues this winter and look to feminine, polished accessories to complete your looks.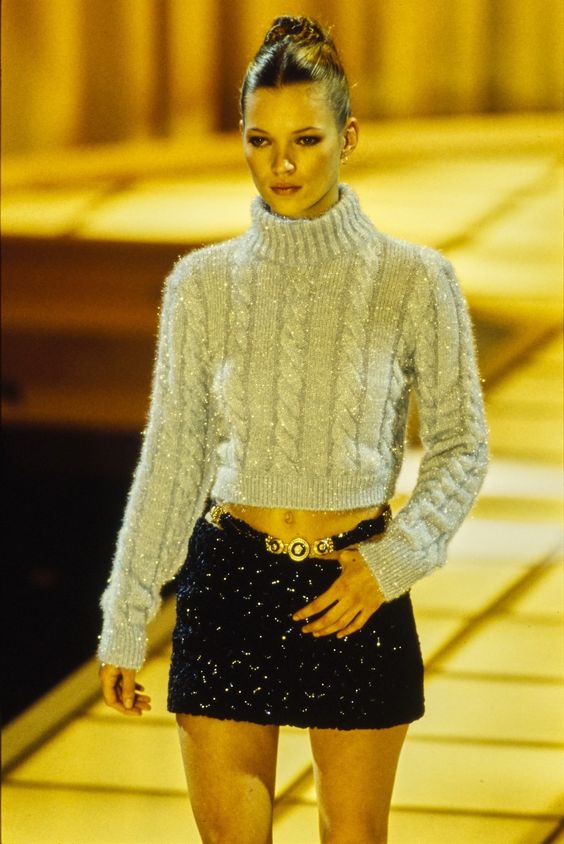 9. Kate Moss
There's no denying the unique and timeless appeal of Kate Moss's style. Look to this modern take on evening dressing and pair our Annie Sparkle Knits with leather trousers and heeled sandals. Complete your party outfit by sweeping your hair up and adding a smokey eye.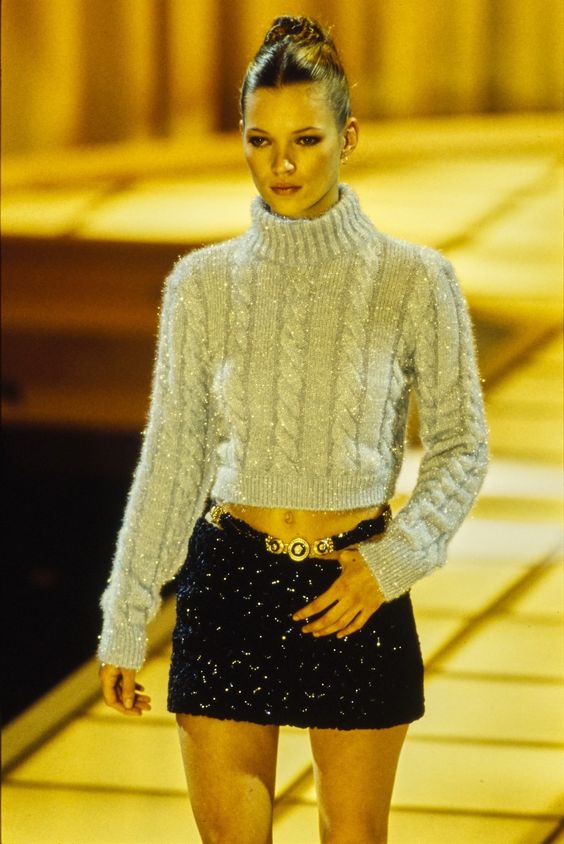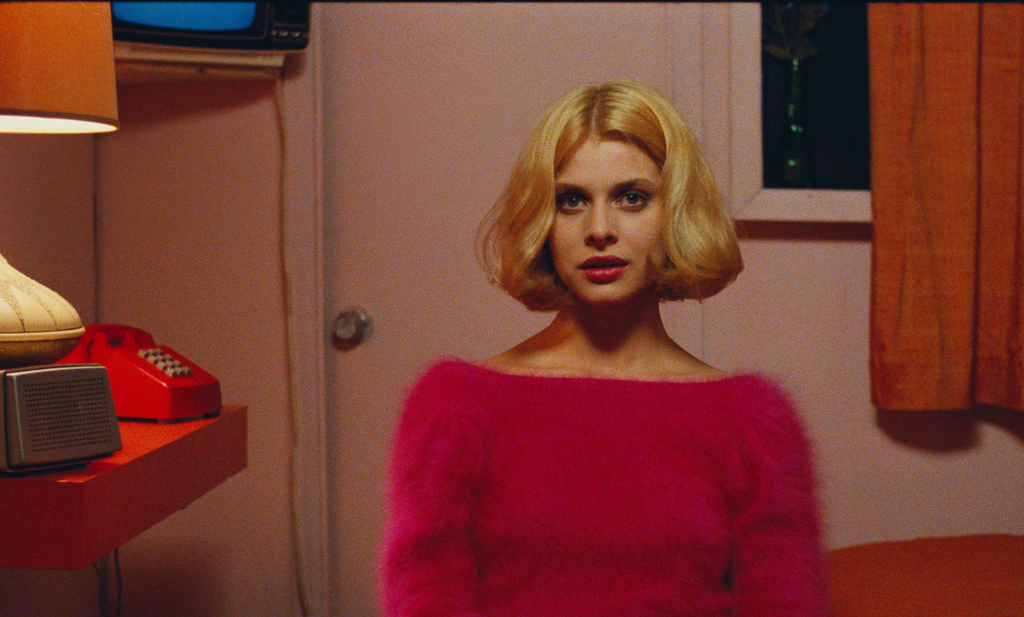 10. JANE HENDERSON, PARIS, TEXAS
Who could forget the iconic angora knit styled in Paris, Texas? The sultry shoulder-baring design is balanced by the soft fabric and bright pink hue. Add instant impact to your own wardrobe with a chunky cable knit in pink – it's easy to layer with everything from indigo jeans to printed midi skirts.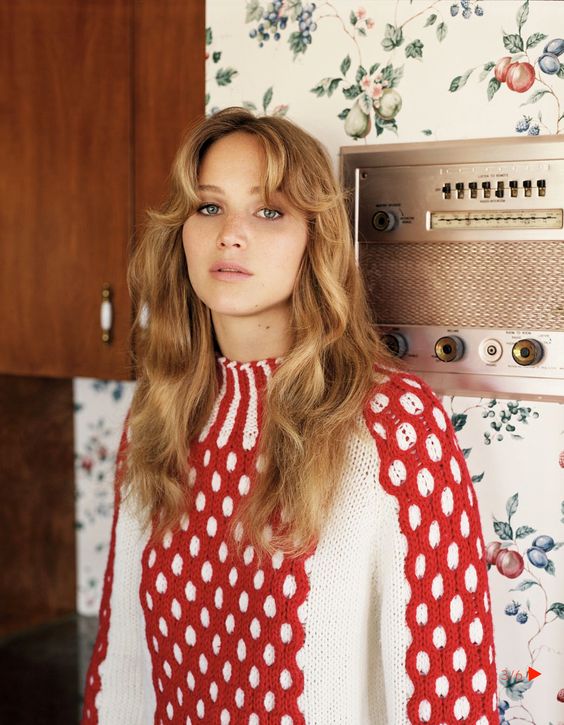 10. JENNIFER LAWRENCE
Jennifer Lawrence is seen here in a classic knit made for downtime days. Allow our modern Cable Intarsia Knit in neutral tones to become a wardrobe favourite. Spun with a soft wool, it comes with long sleeves and a funnel neck for guaranteed extra warmth.