Anywhere Sweatshirts: How To Style Our Latest Pieces Up And Down
The perfect transitional piece, sweatshirts are a go-to layer that you can sport from winter through to spring; and thanks to a continued inclination towards streetwear aesthetics, they can be styled far beyond the confines of your home. We've reimagined its standard form, incorporating unconventional design elements that have done the seemingly impossible: made loungewear feel both effortless and elegant.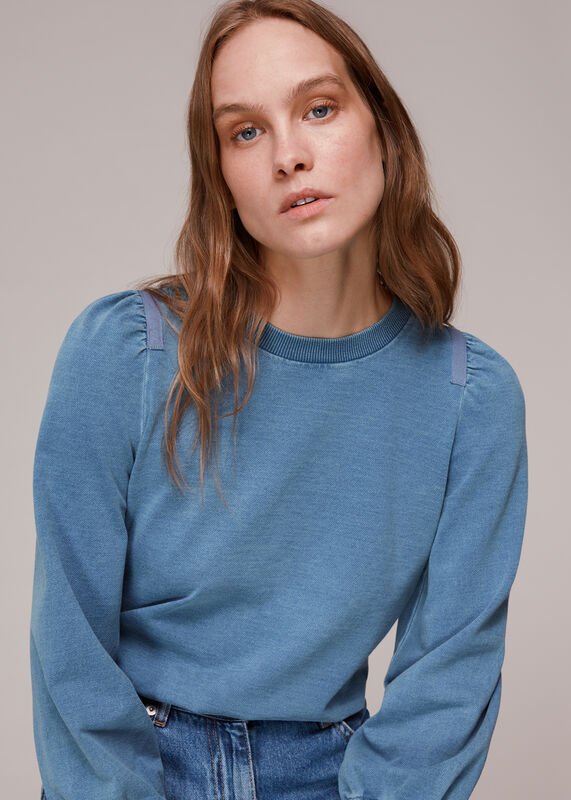 BACK TO WORK
As the lines between the office and working from home become more blurred, we're always on the lookout for new ways to blend loungewear and workwear staples. For a sweatshirt to be office-appropriate, all it needs is shape, structure and a sense of purpose. Our puff-sleeve sweat offers understated elegance, thanks to its boxy fit and romantic shoulder detailing. Wear it with kick-flare trousers, chunky loafers and a classic overshirt to make it work this season (and next).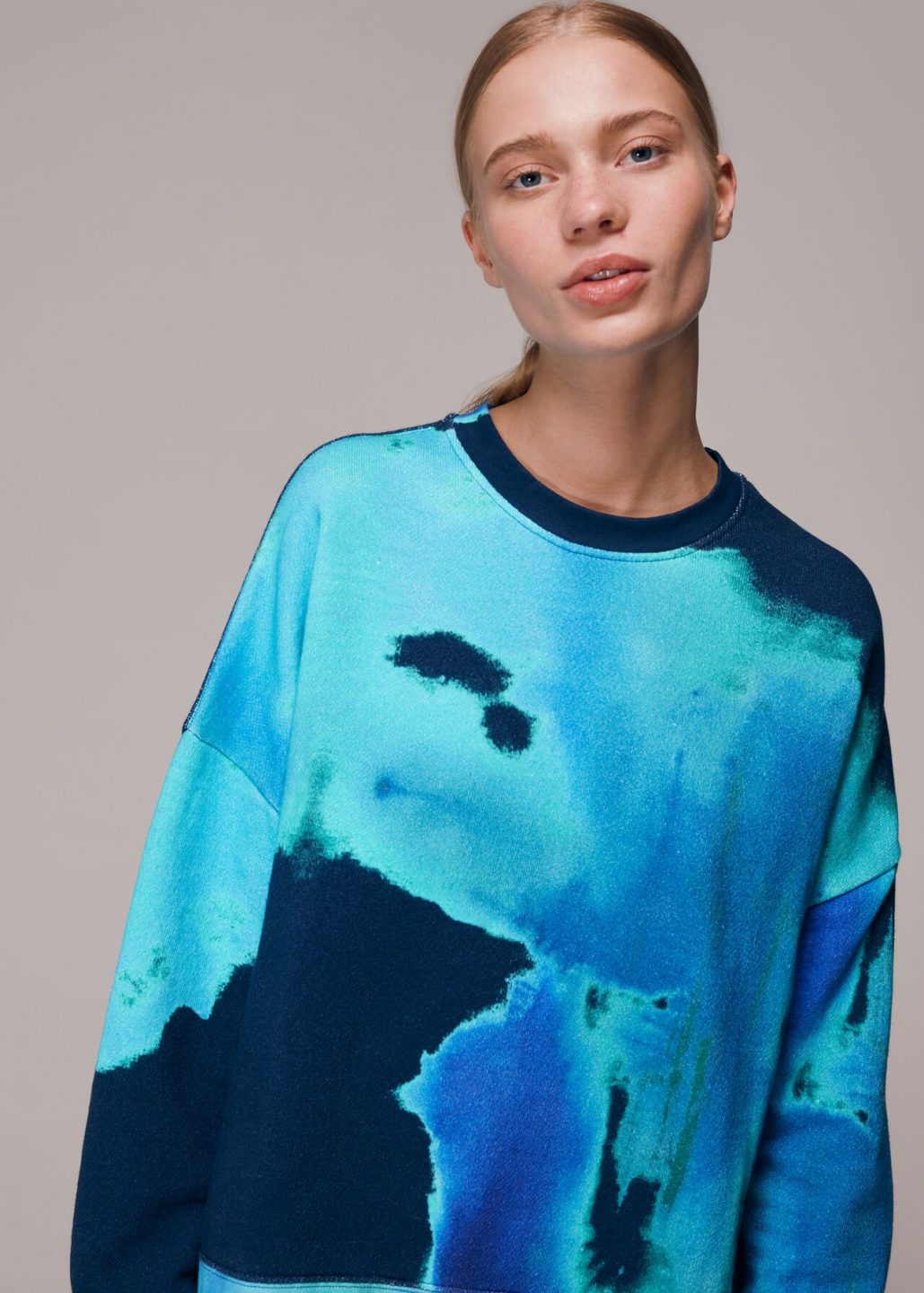 ACTIVE DAYS
Given that the sweatshirt stems from sportswear, it makes sense to pull one on for active days and whether you're on a country walk or hitting city pavements, our latest iterations can be styled with ease. Crafted with a crew neck, dropped shoulders and a slouchy fit, our latest cotton sweatshirt is both cosy and breathable. Its defining feature however, is the captivating tie-dye print and electrifying blue colourway that will set you apart from the crowd – who said activewear can't make a statement?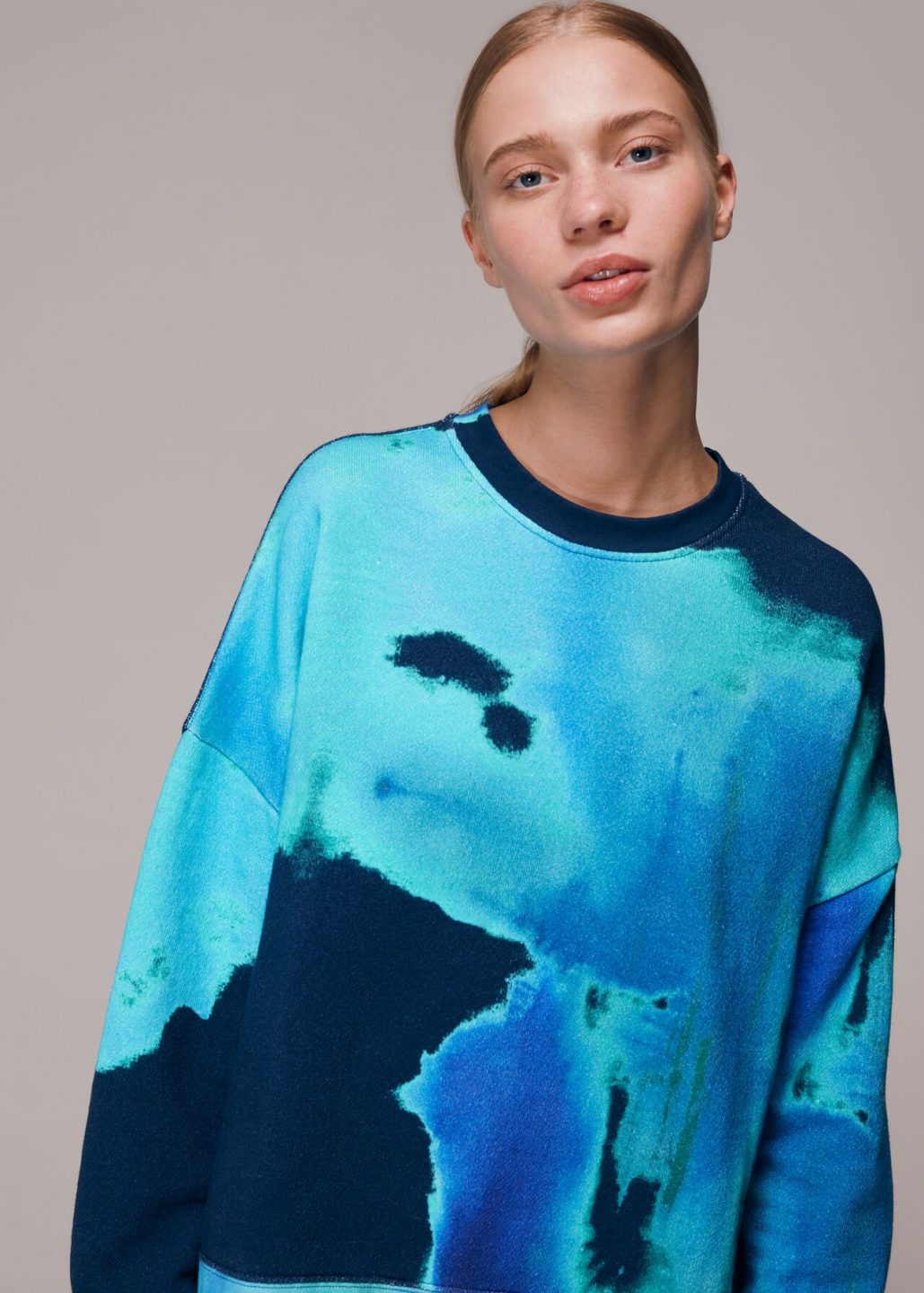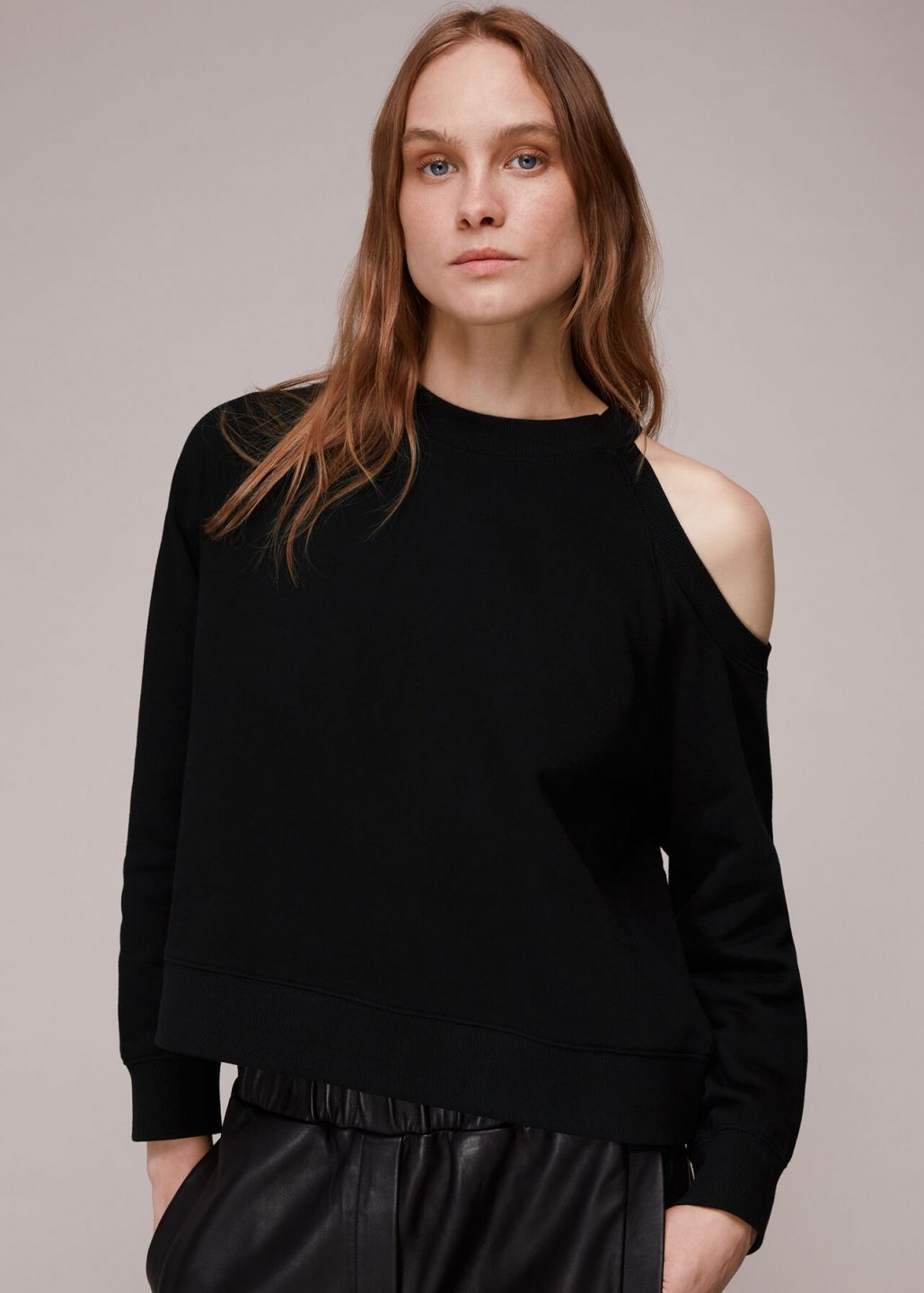 STATEMENT OCCASIONS
Don't be fooled into thinking sweatshirts can't lean towards the formal side – our cut-out shoulder iteration proves otherwise. It's fashioned in a classic, elegant black hue with a striking contemporary design that lends itself well to a monochrome occasion look. Team it with leather trousers for added opulence, layer on high-shine jewellery and step into a pair of heels to complete the look after-dark. Equal parts relaxed and impactful, this is a true power piece to style year-round.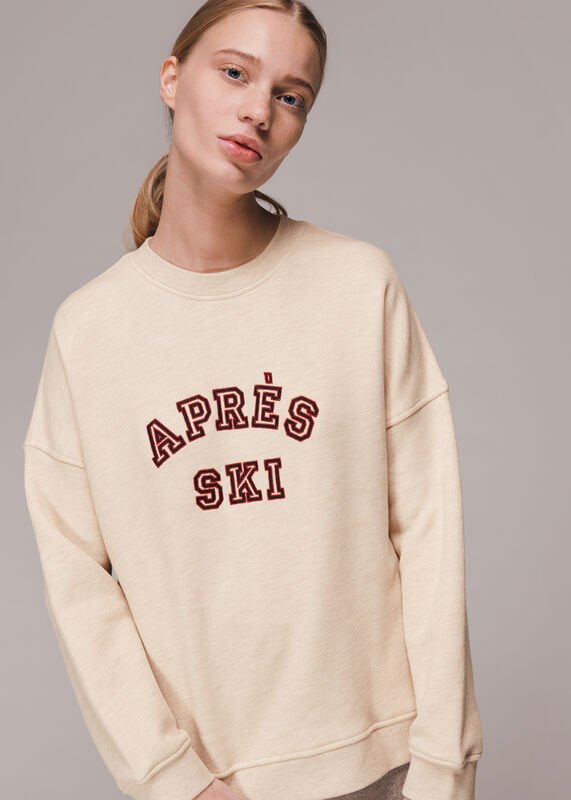 LOUNGING AROUND
Perhaps their most common use, sweats were always made with lounging around in mind. Plush and comfortable, our logo styles – with their playful  French slogans – inject personality to off-duty looks, making them suitable for impromptu video calls or home visits. Whilst you can style them with a pair of joggers, there's also nothing wrong with simply layering one over your pyjamas. This is loungewear at its easiest.