Get Ready: The Coat Set To Be Everyone's Favourite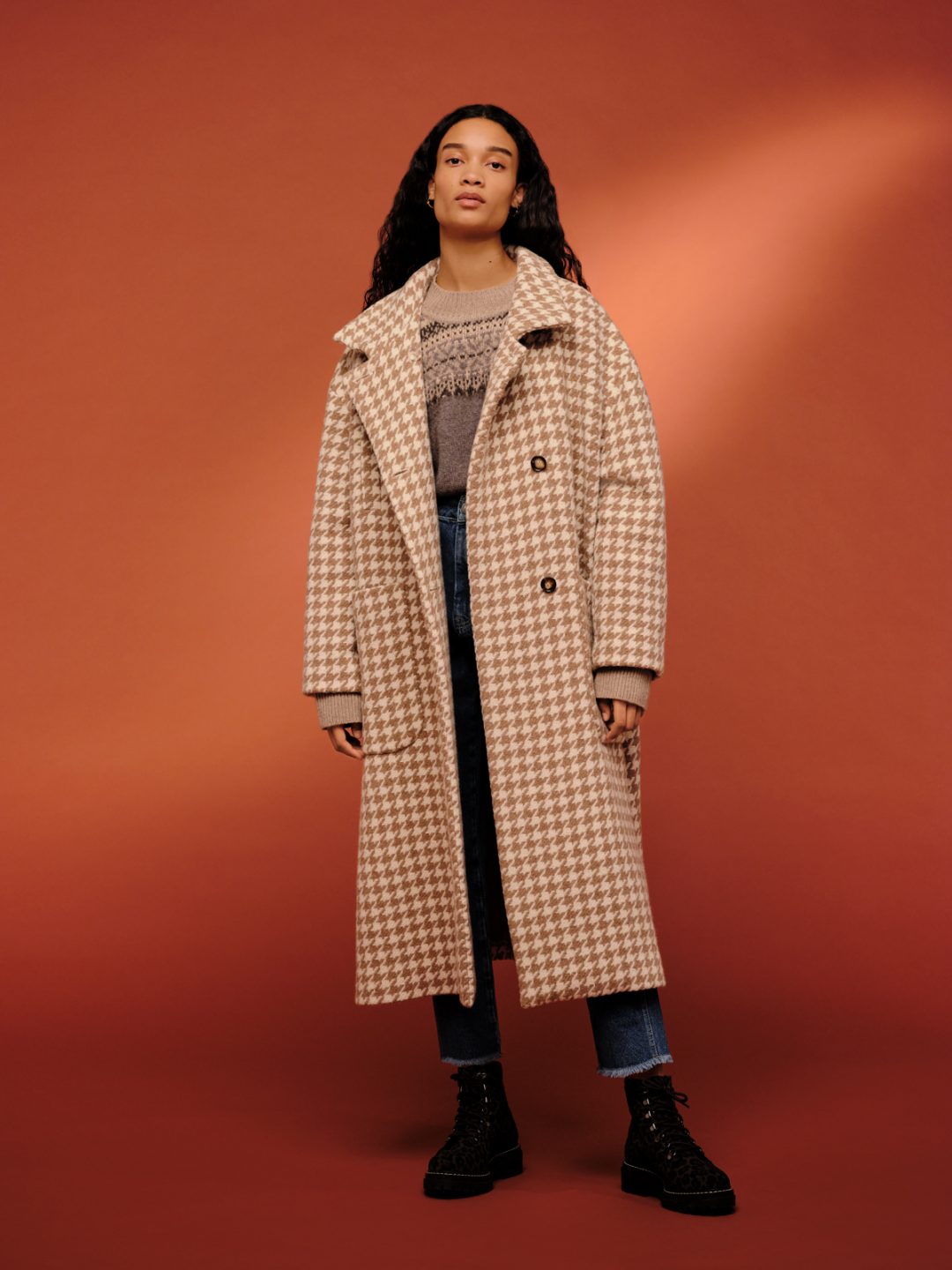 After years of excess and fast-living, we feel the collective yearn for a simpler time. So why let an overcomplicated wardrobe proliferate the problem?
Enter our autumn-winter collection, a versatile capsule wardrobe adapted to fit an ever changing world.
As temperatures start to drop, you're most likely looking for outerwear to invest in. This autumn-winter, exude a new sense of confidence with our most-desired houndstooth coat. Designed in a soft wool blend that is perfect for bundling up in, it has been printed in butterscotch tones that feel like a fresh proposition. The easy silhouette adds versatility – so if you want to up the ante after-dark or wear it for a special occasion, you can. This elegant staple is the perfect accompaniment for midi dresses, leather separates and knitwear and already has us longing for a cold snap.
"This coat is a perennially chic choice for day and night - you won't want to take it off."