Our Favourite Wedding Dresses Of All Time
When it comes to your wedding day, there's no sartorial moment bigger than the dress reveal. So before you book your bridal appointment and say yes to the dress, we've delved through the archives of our go-to muses and the iconic wedding outfits we're still talking about today. From wedding dresses that made an entrance to the styles that stood the test of time, our round-up is perfect if you need a bit of inspiration for your own big day.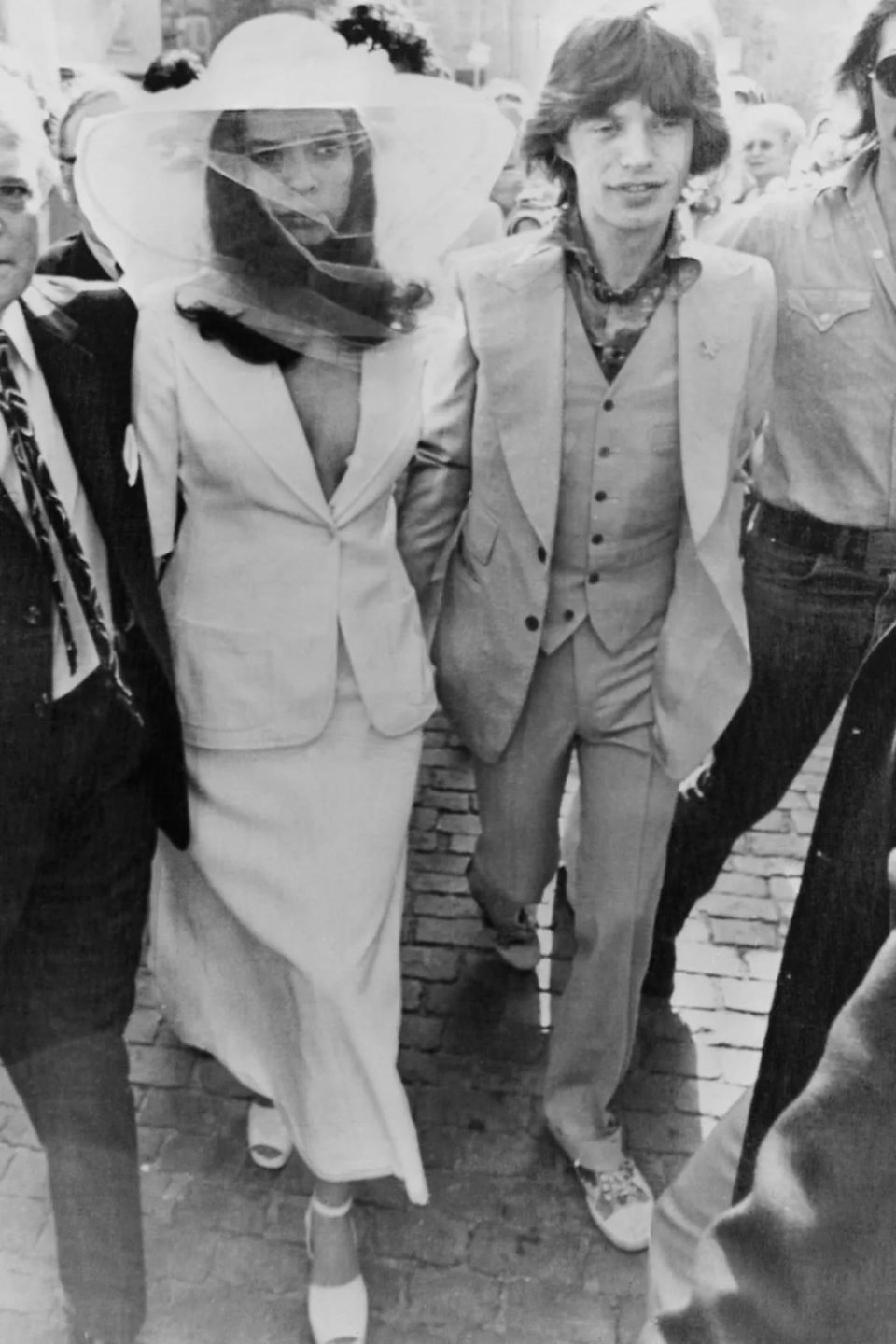 1. BIANCA JAGGER
Often considered as the first alternative bride, Bianca Jagger's Yves Saint Laurent 'Le Smoking' jacket and oversized wide brim hat are the epitomai of cool. Pregnant at the time of her wedding day, Bianca opted to wear nothing underneath her tuxedo shirt due to an ill-fitting shirt, and so a legendary outfit was born.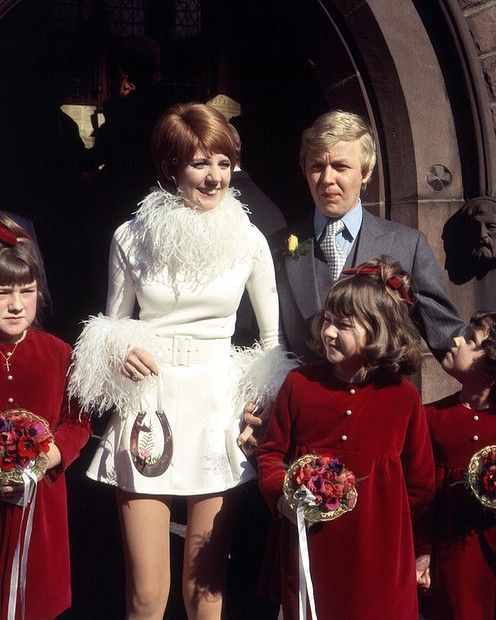 2. CILLA BLACK
Leaning into the non-traditional bridal gown, Cilla Black channelled the height of the sixties in a mini belted dress trimmed with ostrich feathers and white go-go boots. And instead of a bouquet of flowers, Cilla held a silver horseshoe for good luck, proving some traditions are meant to broken.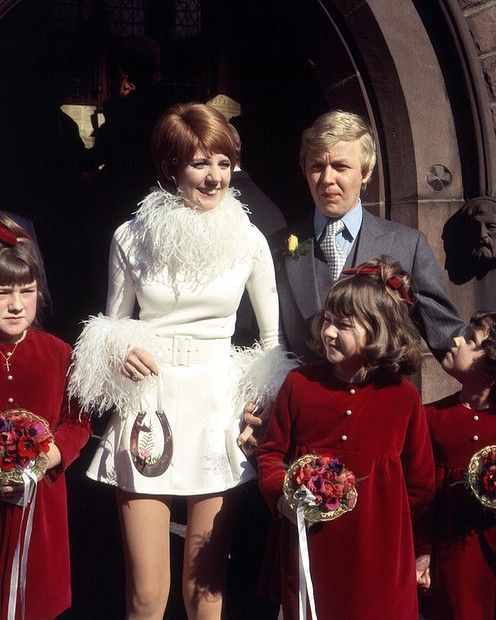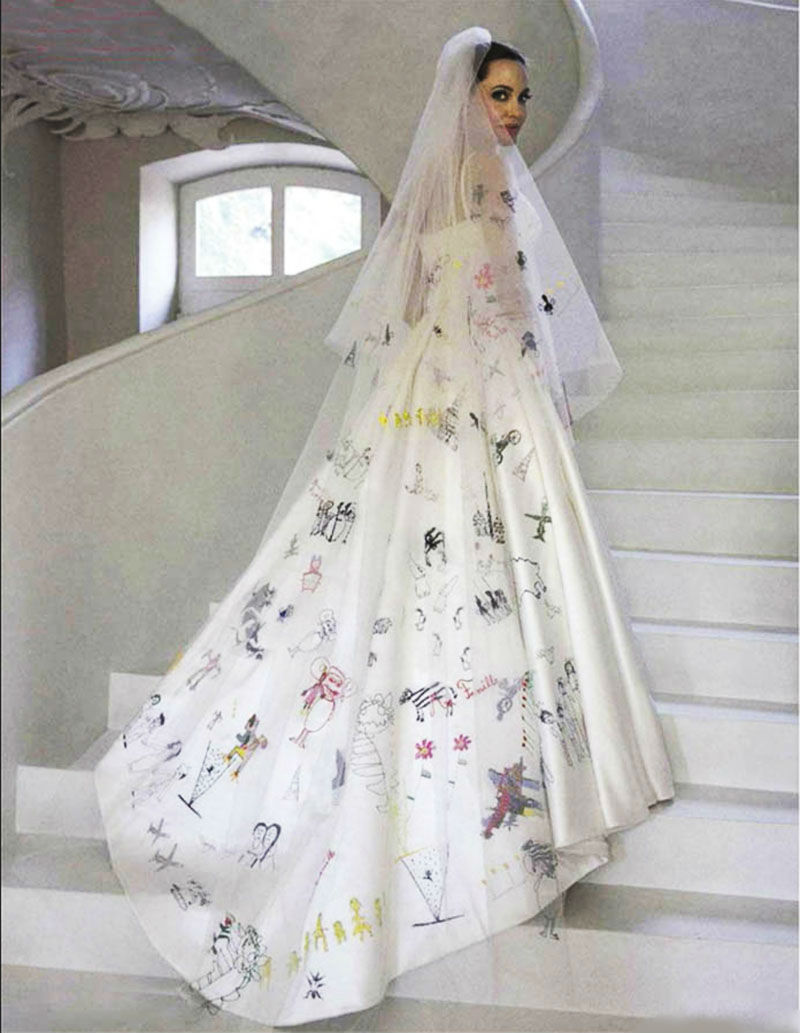 3. ANGELINA JOLIE
Regardless of their current relationship status, Angelina Jolie's long-awaited nuptials to Brad Pritt were well worth the wait. Wearing an Atelier Versace silk gown, Angelina's dress was elevated by a floor-length veil with embroidered drawings from her six children.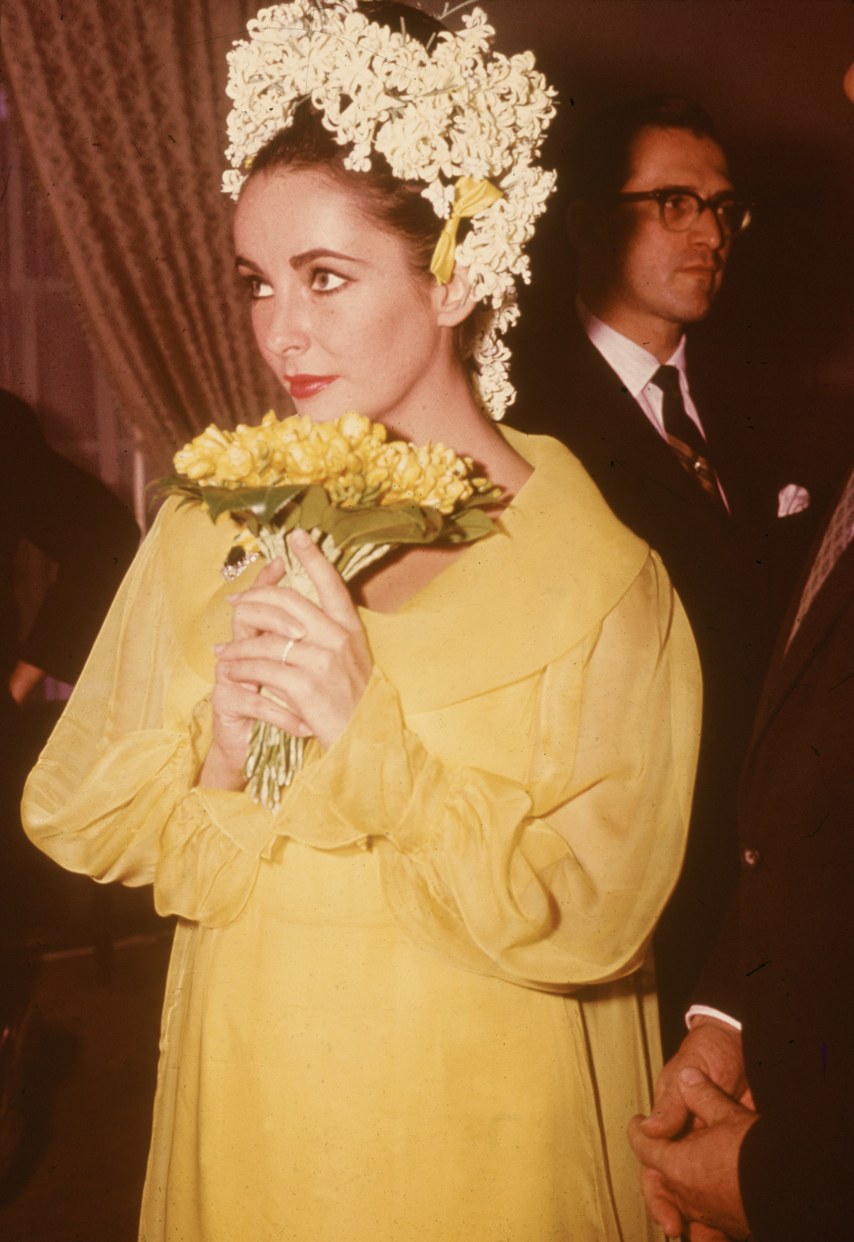 4. ELIZABETH TAYLOR
There are celebrity brides, and then there's Elizabeth Taylor. Yet her marriage to Richard Burton (one of her eight marriages) was one to remember down to her choice of a daffodil-yellow chiffon dress, complete with a not-so-subtle 18.61-carat emerald brooch as her engagement ring. A master of the OTT accessory, take note of Elizabeth's bridal hair of intertwined wildflowers braided into her ponytail.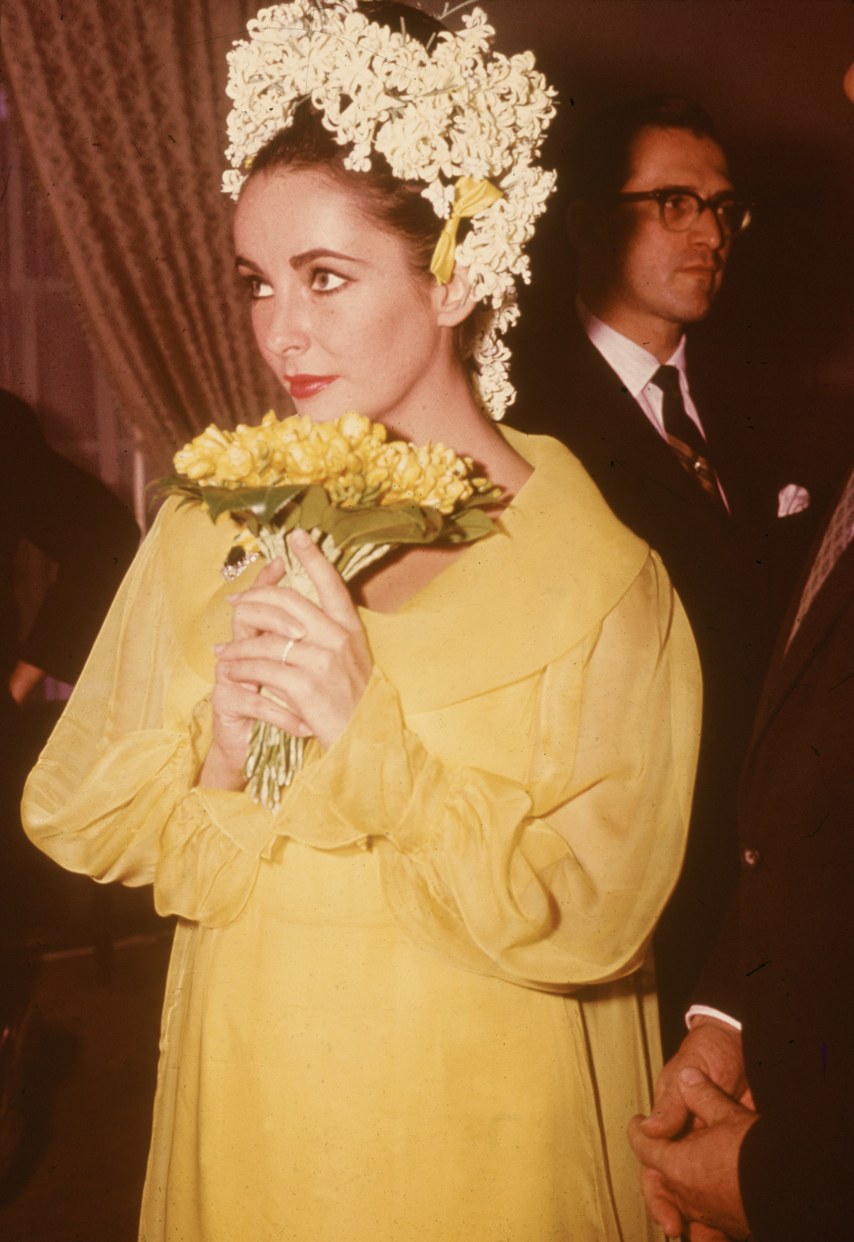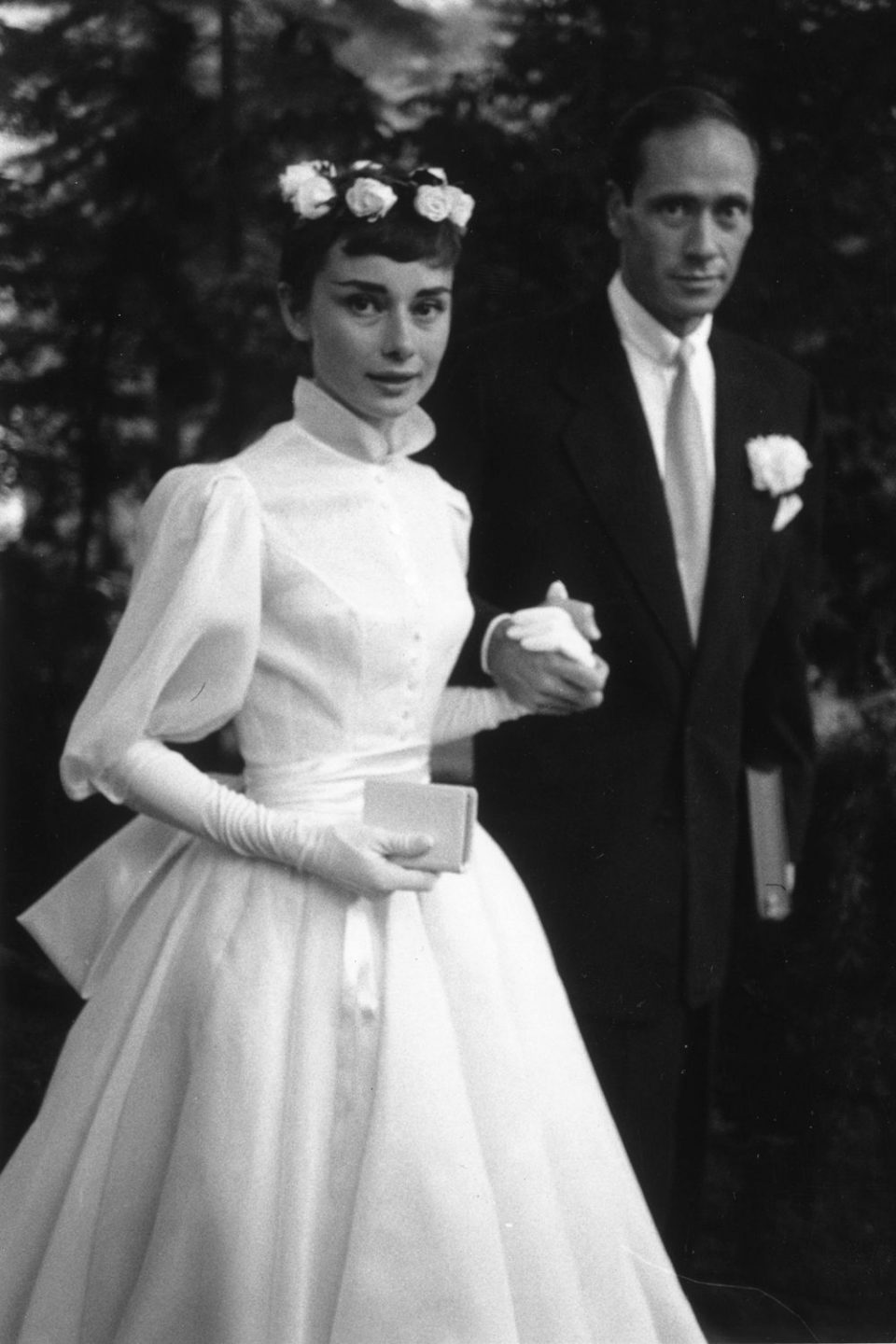 5. AUDREY HEPBURN
It's no surprise to see Audrey Hepburn make it on iconic wedding dresses when her bridal gown was next-level stylish. The graceful actress donned a custom-made Balmain dress, with voluminous sleeves and a full circle skirt that still feels ahead of its time.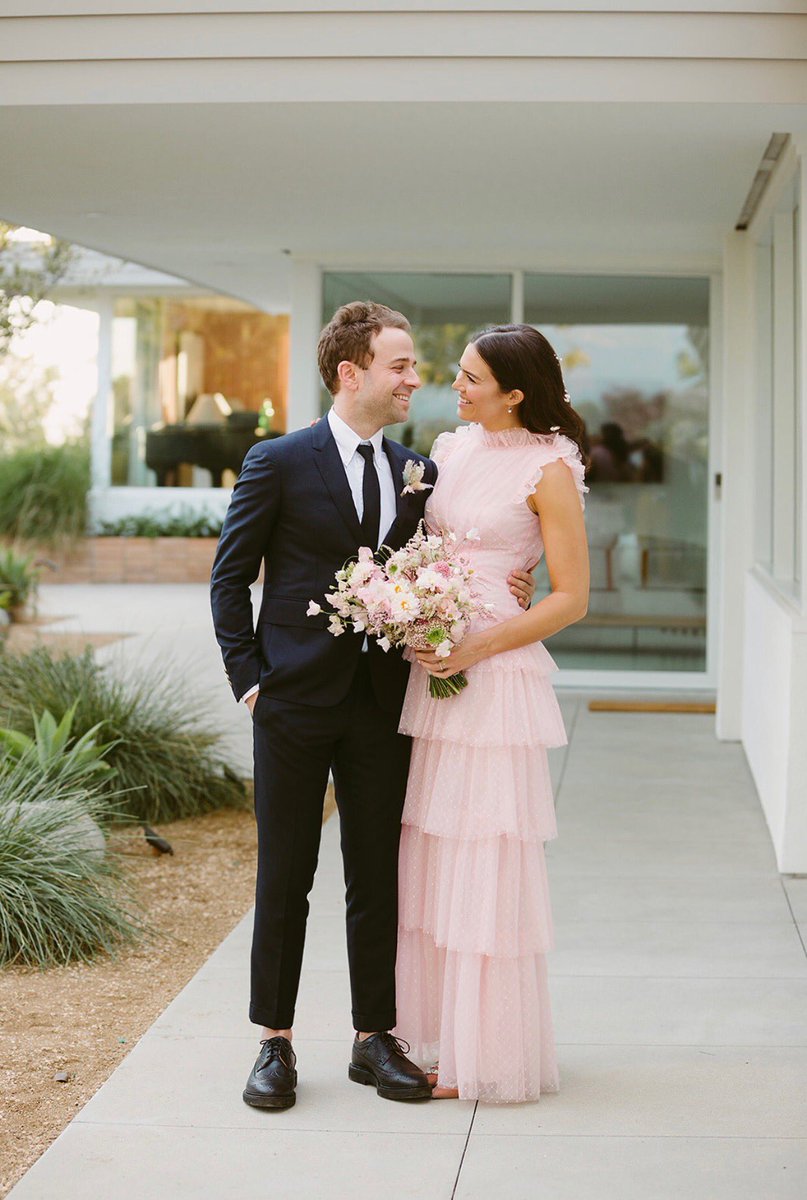 6. MANDY MOORE
While the bride did not wear white, Mandy Moore sidestepped away from tradition and wore a pink Rodarte ruffle gown of tiered dotted tulle with hand beaded details and floral appliqués. Who needs a white gown?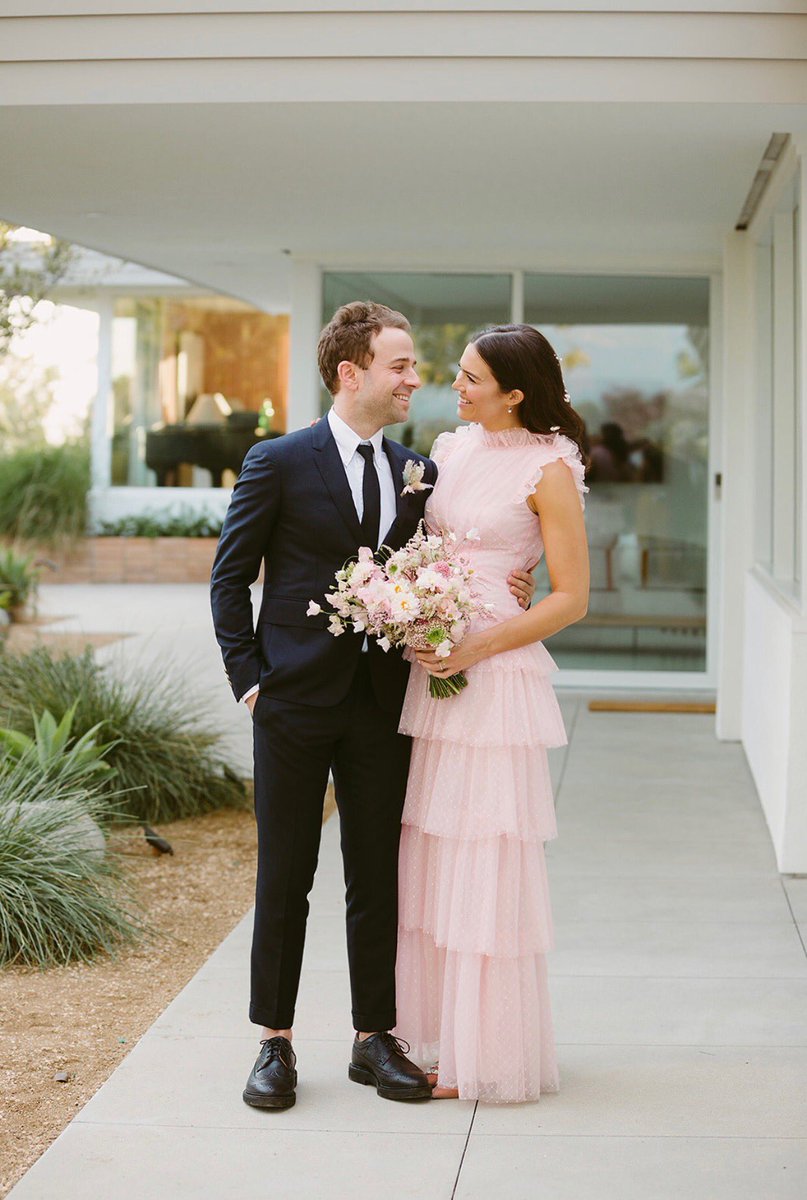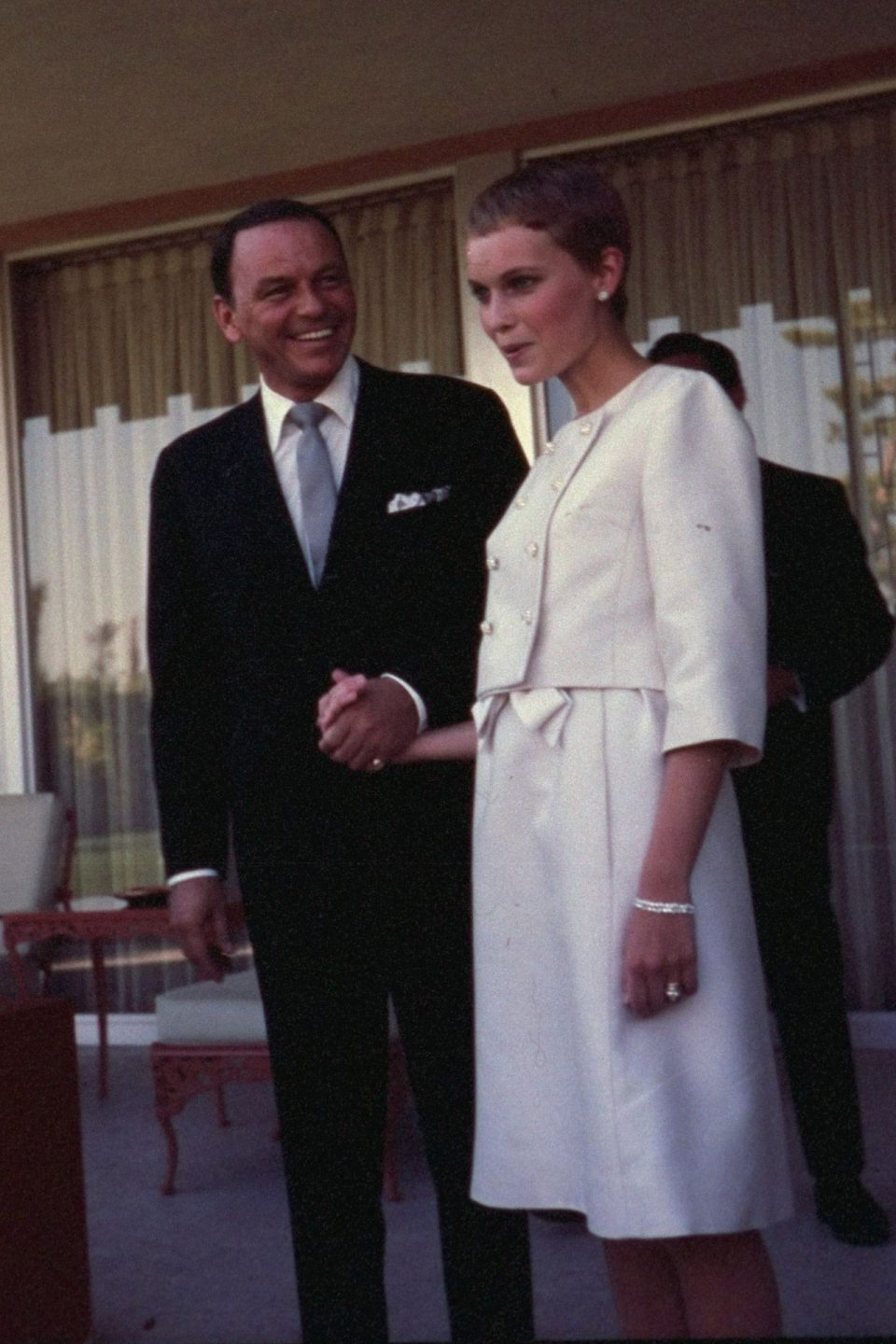 7. MIA FARROW
Mia Farrow and Frank Sinatra's marriage is famed for its 15-minute short but sweet ceremony, but Mia Farrow's nonchalant bridal outfit has stood the test of time. Making a beeline for a minimal tailored skirt suit, Mia's wedding day look still feels contemporary for today's brides.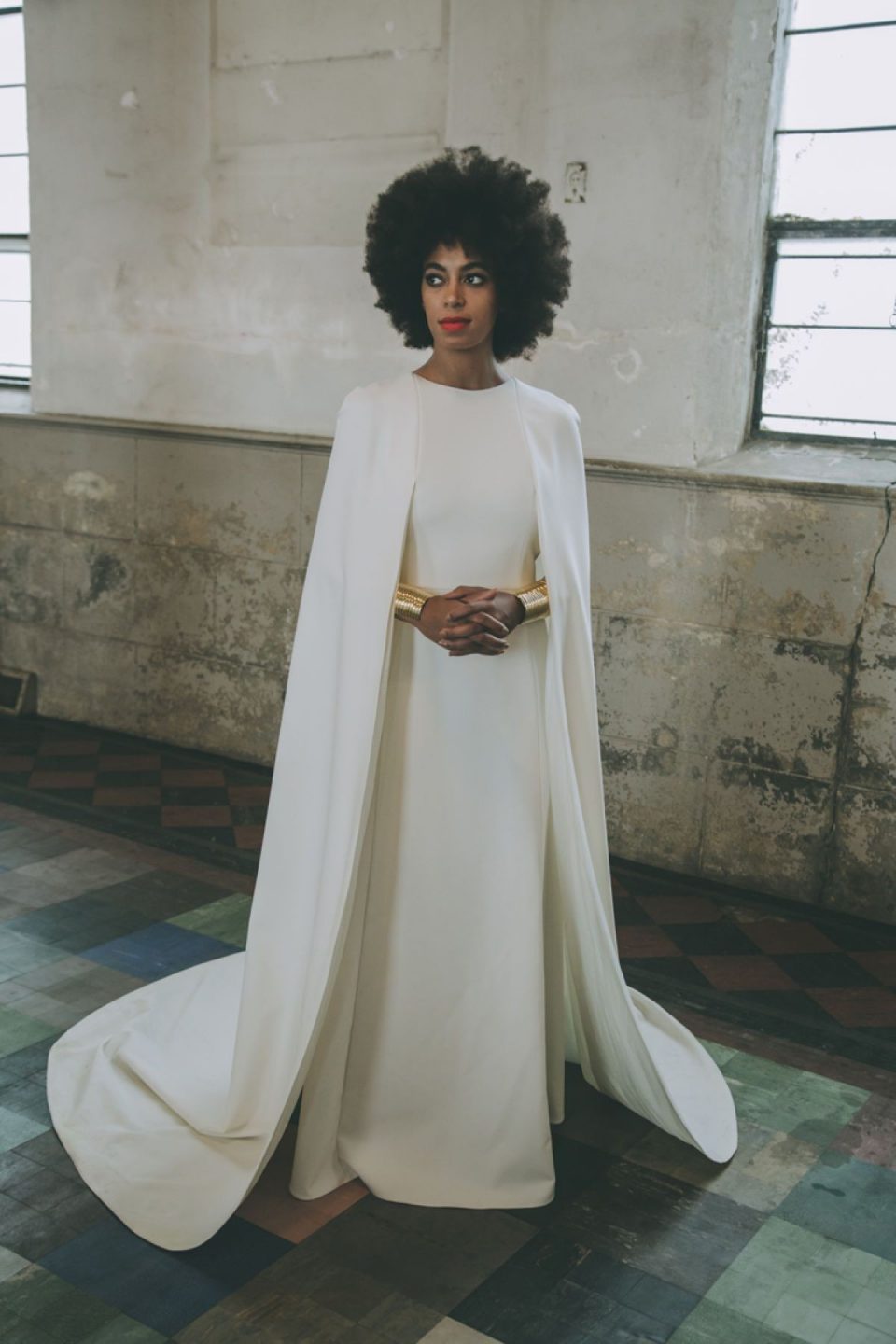 8. SOLANGE
When it came to Solange's weekend-long New Orlean bash, it was hard to choose which wedding look topped the charts. Our favourite? A caped Kenzo gown, complete with superhero-esque gold cuffs eschewed many of the traditional wedding elements.