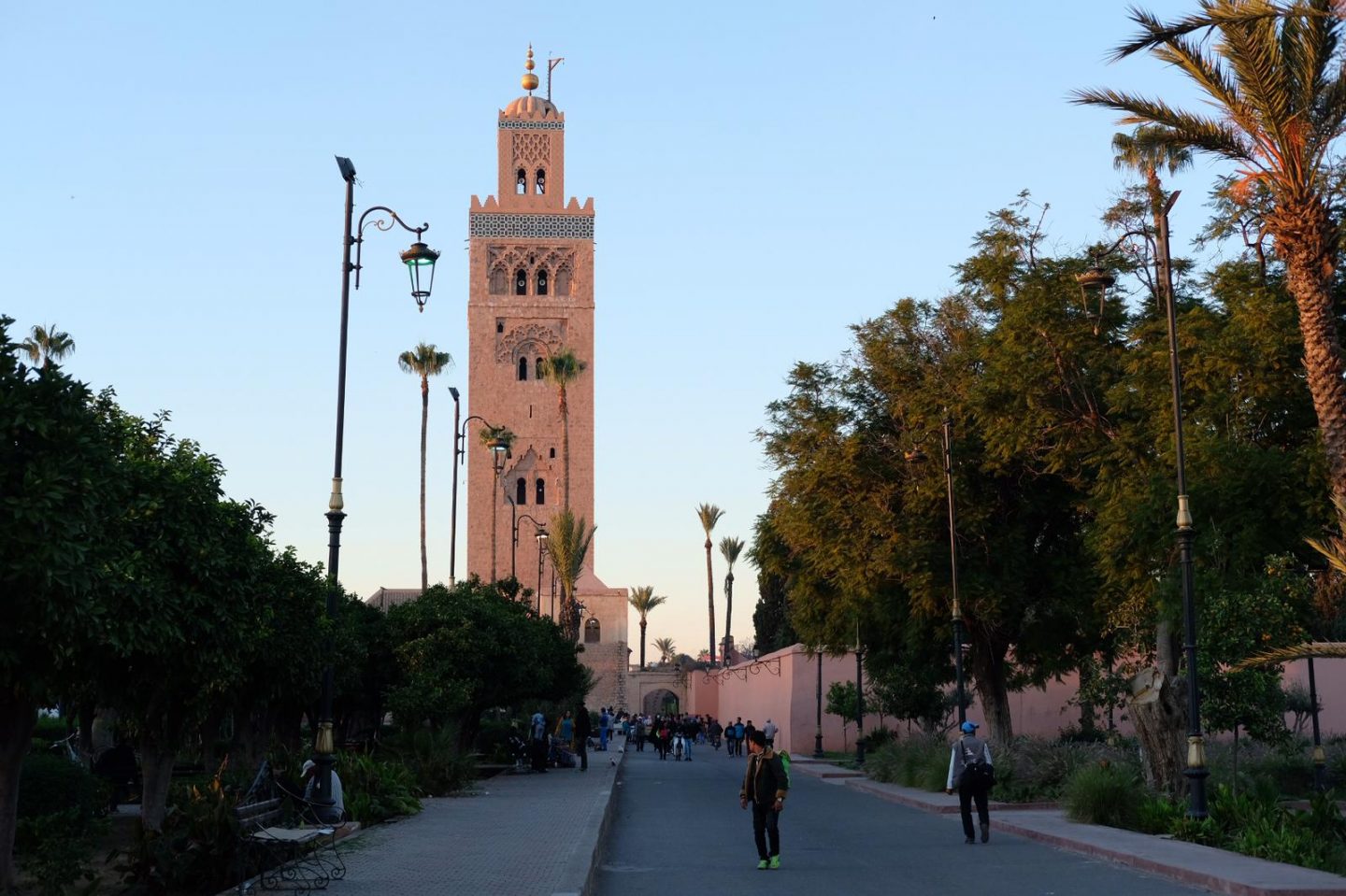 Marrakech is a one-of-a-kind destination that is rising to the top of everyone's bucket list, thanks to its heady sights, vibrant markets, restaurants and gardens. Located in the north-west of Morocco in Northern Africa, Marrakech has a hot and dry climate all year-round, making it the perfect destination for some winter sun. We've rounded up the best places to see, eat and shop when visiting the city this year.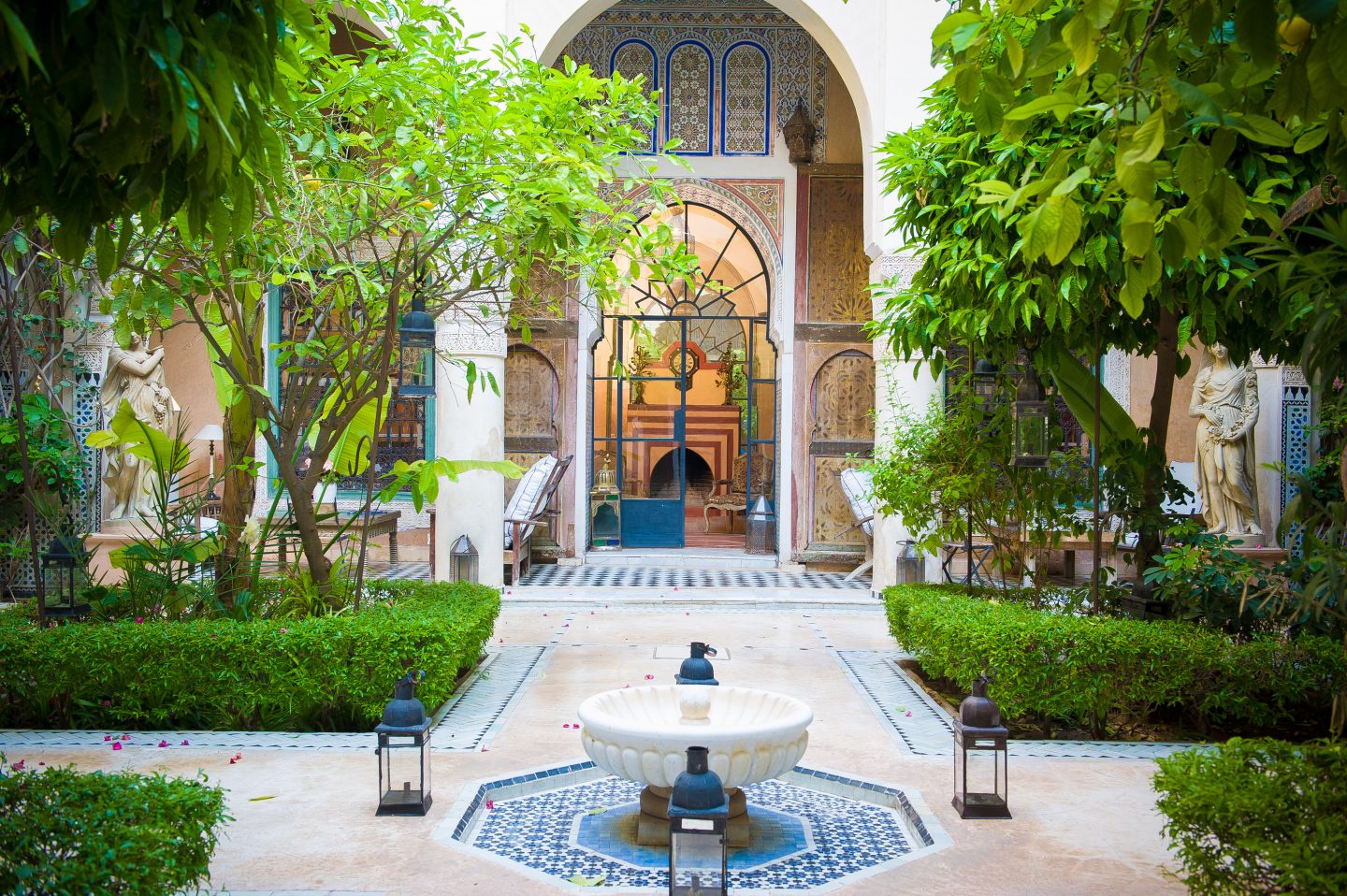 Beldi Country Club
Just 10 minutes from the centre of Marrakesh, the Beldi comes with a Country Club style restaurant and pool, a spa, a boutique hotel, a souk with colourful stalls and a vast orchard. The Hotel has 38 suites with distinctive designs and a private terrace, with either stunning views of the Atlas mountains or the secluded privacy of the douar houses. Enjoy a seasonal Moroccan and Mediterranean menu in the restaurant or try lunch by the private pool, all offering dishes prepared with fresh local ingredients. In the evening before dinner, guests can also enjoy live music and a selection of cocktails.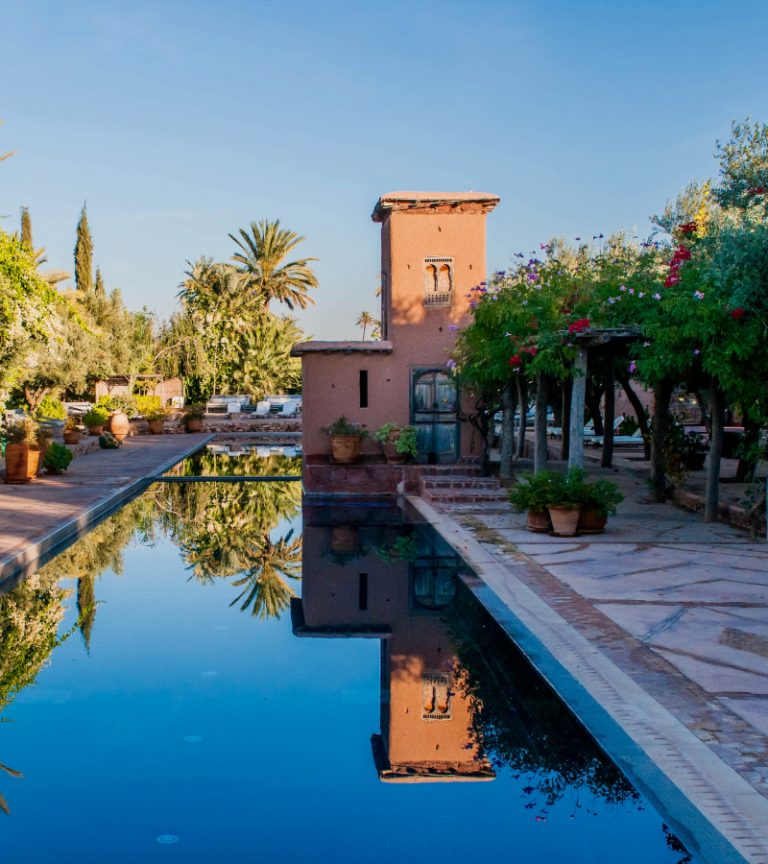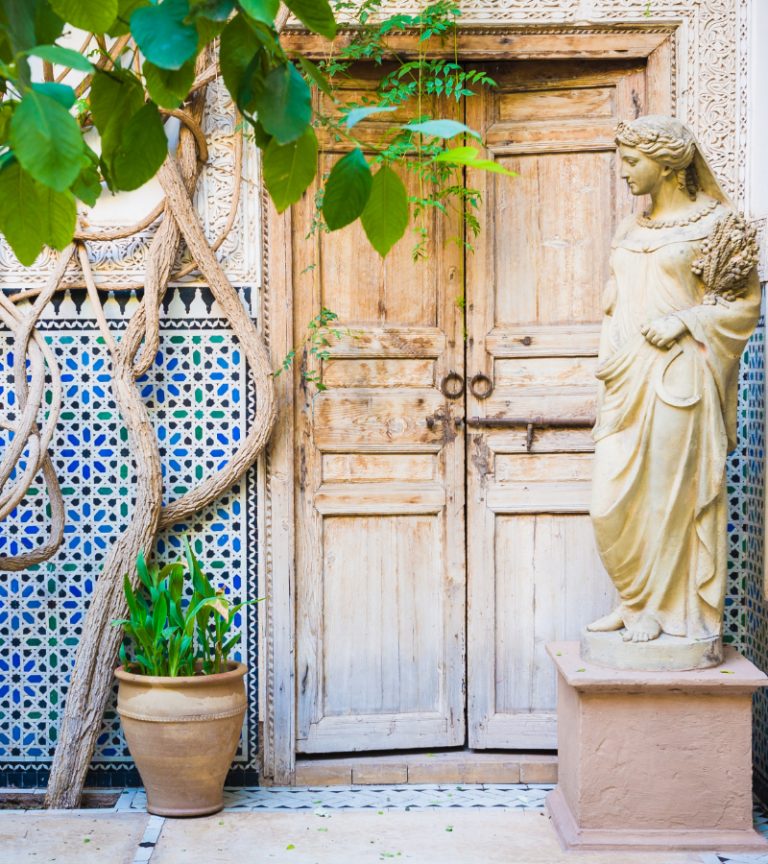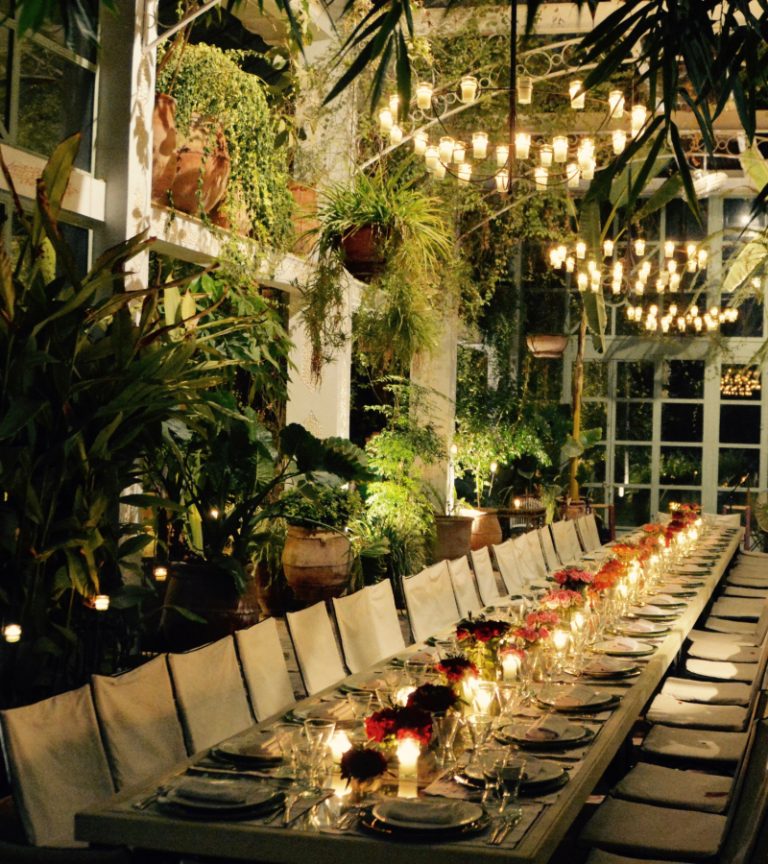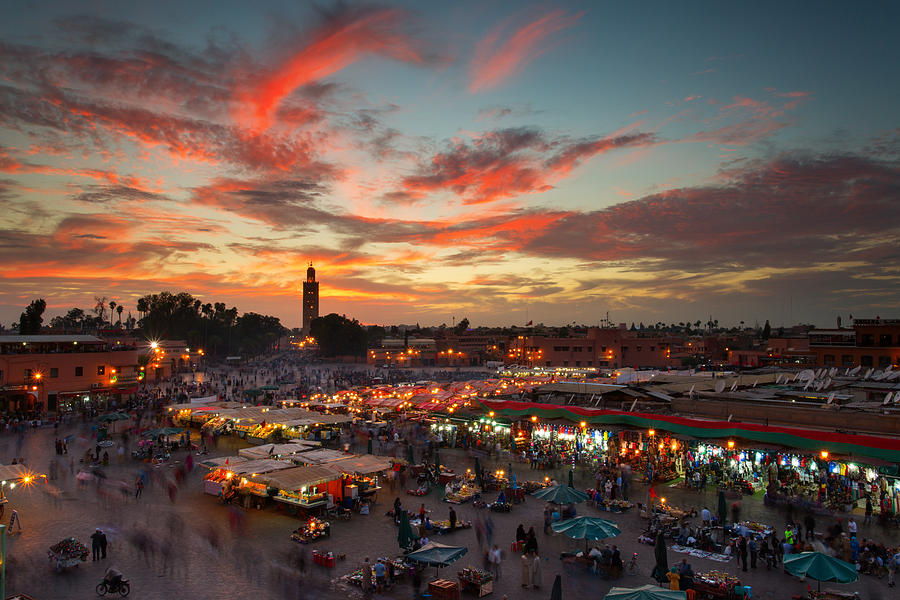 Jemaa el-Fnaa
The Jemaa el-Fnaa is the main square in Marrakech where people gather to eat and shop. By day, snake charmers and henna artists scout for customers and as evening falls, there are food stalls, traditional music and shows to enjoy. Although it can be intense at times, it is a worth visiting to fully experience and absorb the culture.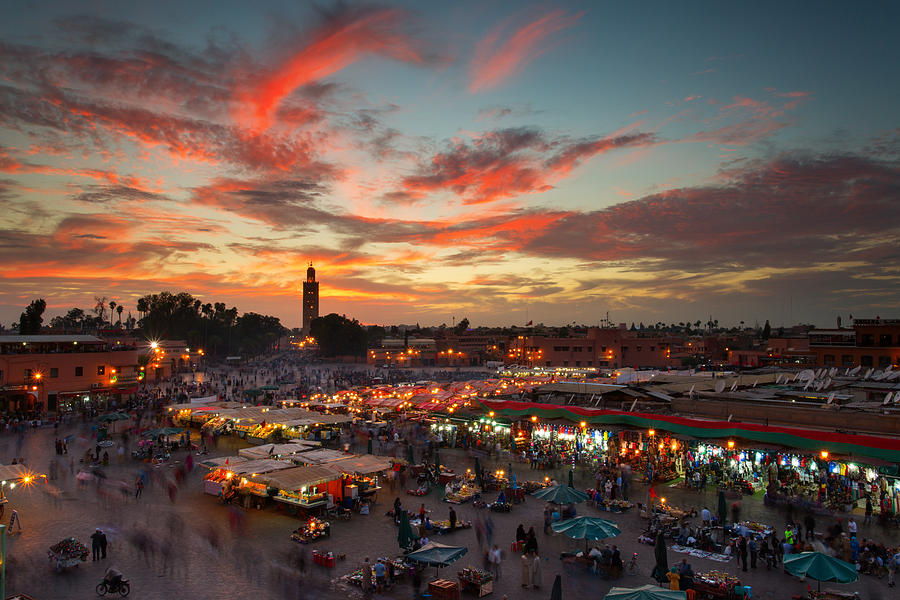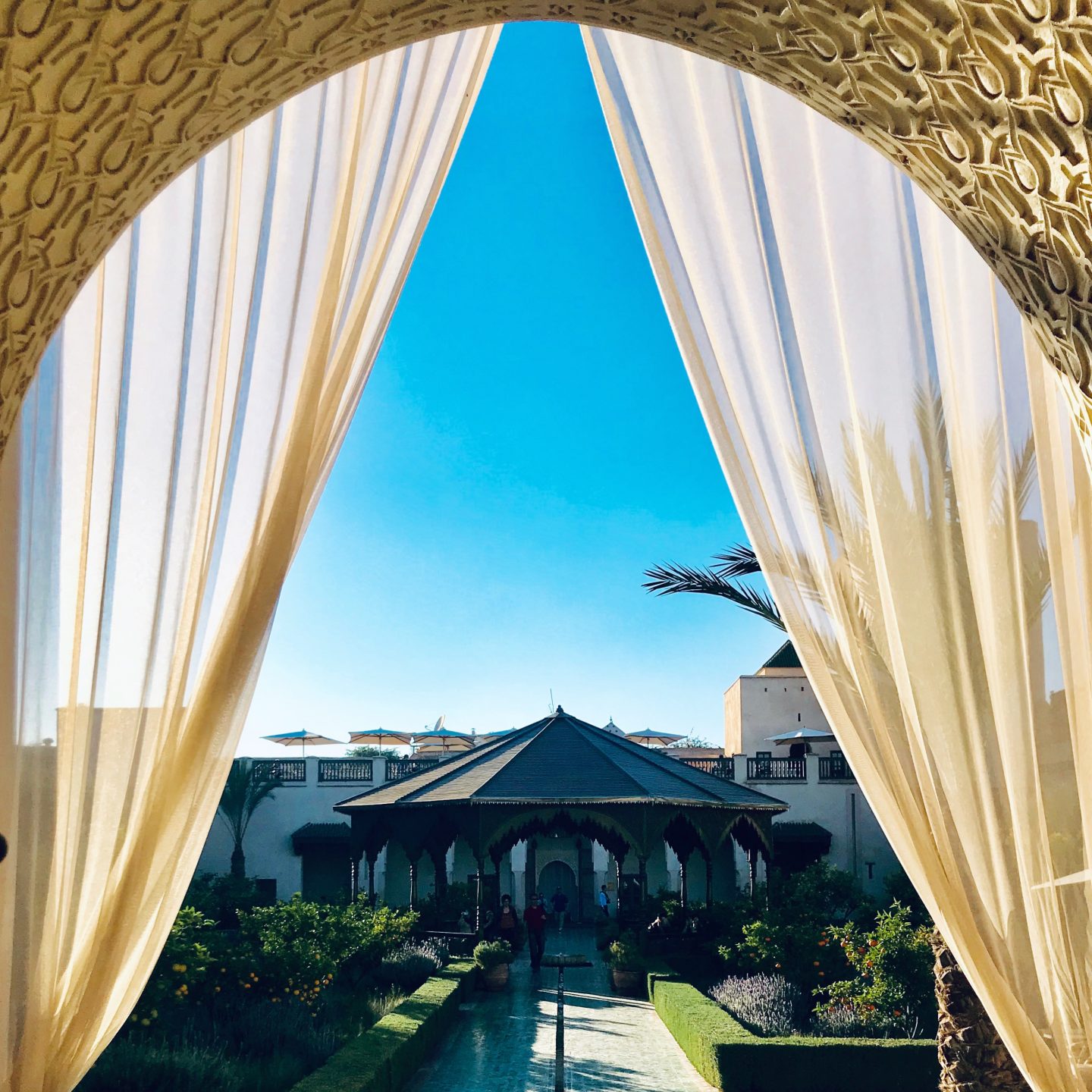 Le Jardin Secret
After being revived for the public to enjoy, this peaceful oasis is perfect for escaping the rush of the city. Meander through the exotic gardens and head up the tower for views across the city. If you feel like spending longer here, relax in Café Sahrij and choose from a selection of sandwiches, pizzas and salads, as well as fresh fruit and vegetable smoothies and homemade cakes.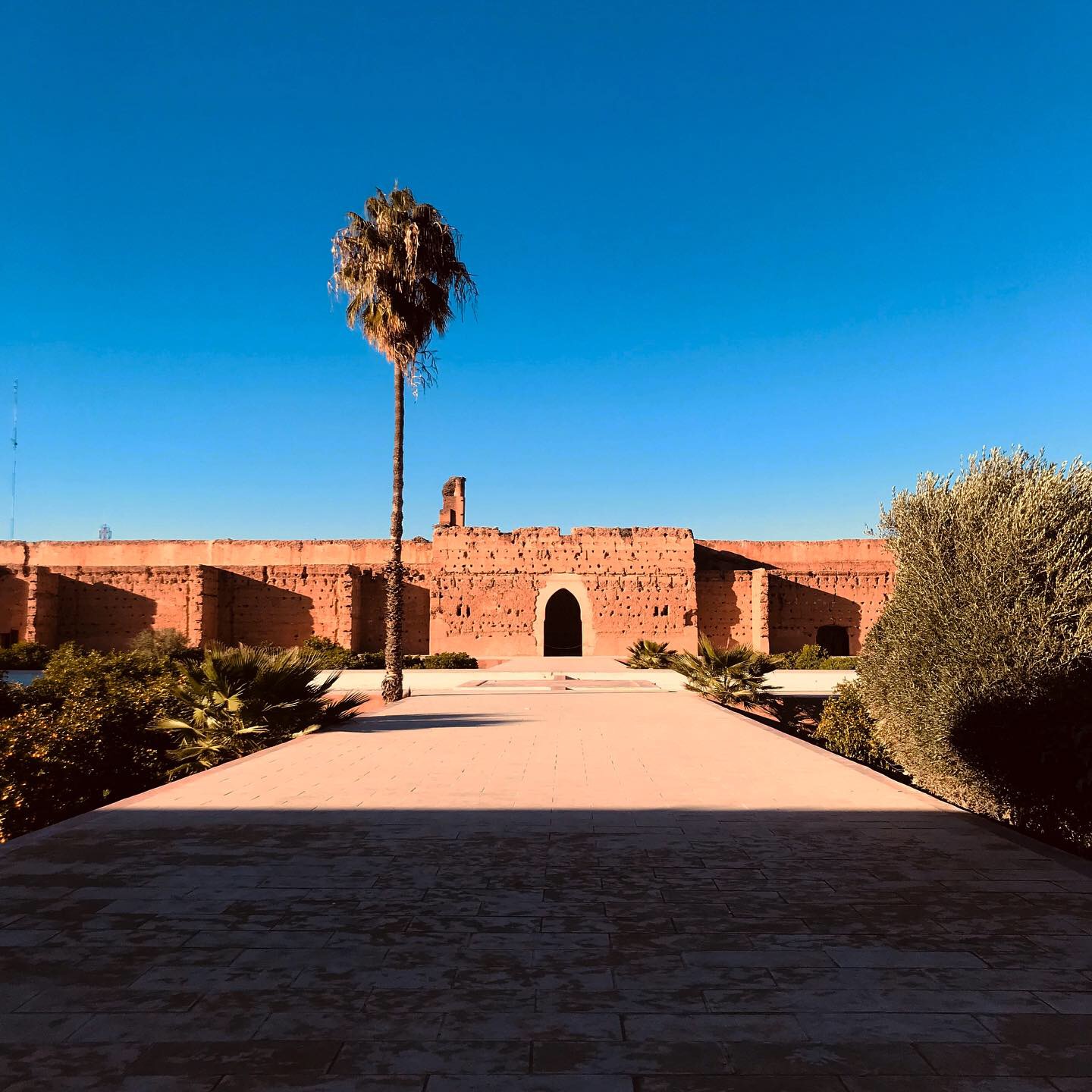 Palais El Badi
This former grand palace stands largely in ruins today but its beauty remains. Rich in history, it is believed to have contained more than 350 lavish rooms, a large pool, a sweeping courtyard and several gardens dating back to the late 1570s. Set aside a few hours to explore it properly and make the most of the serene setting.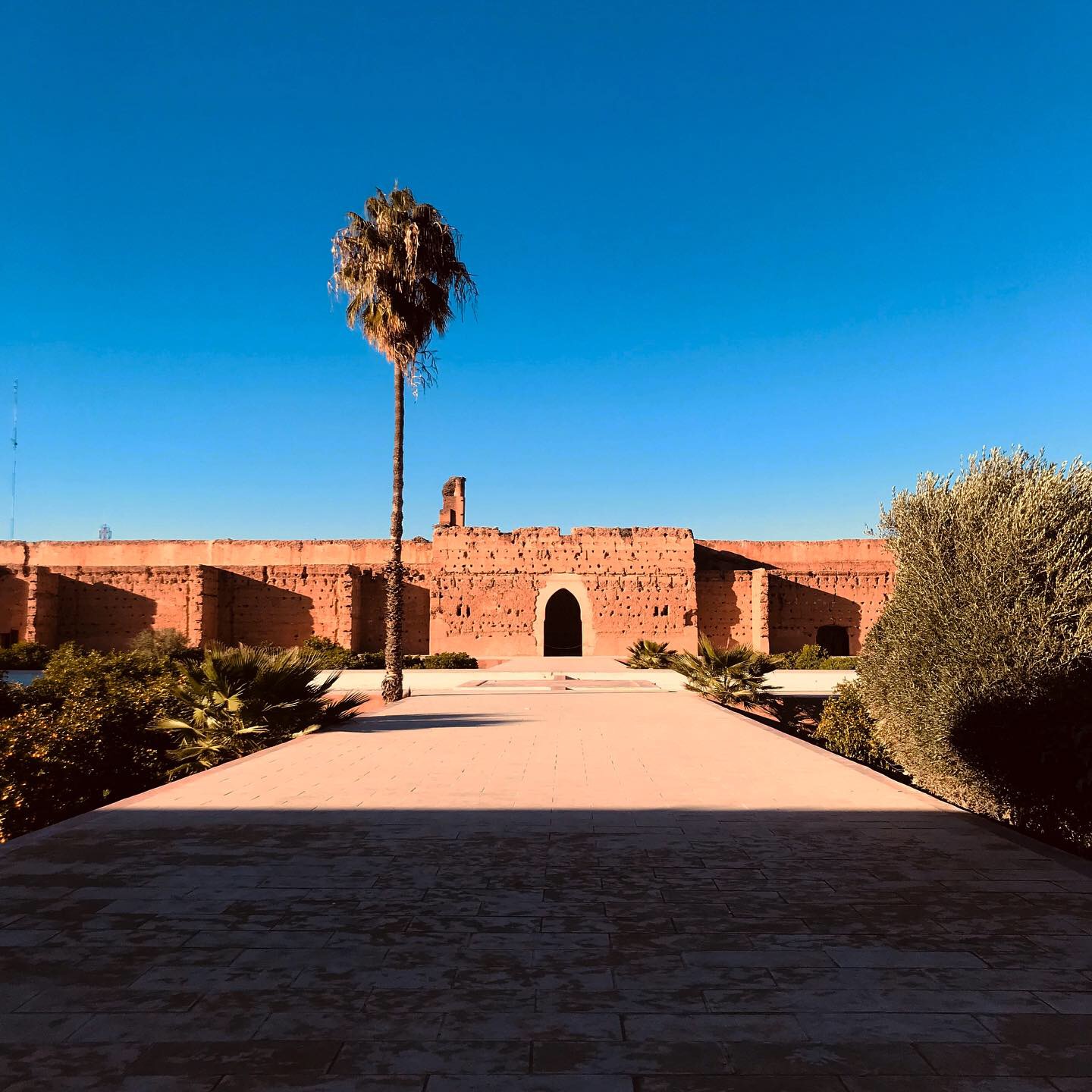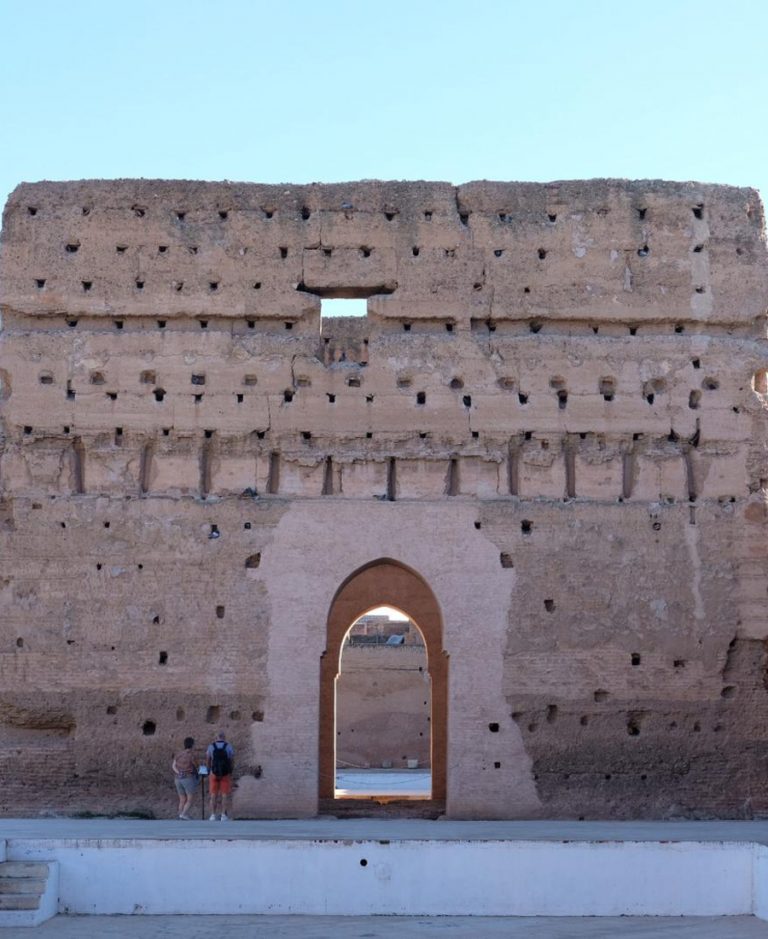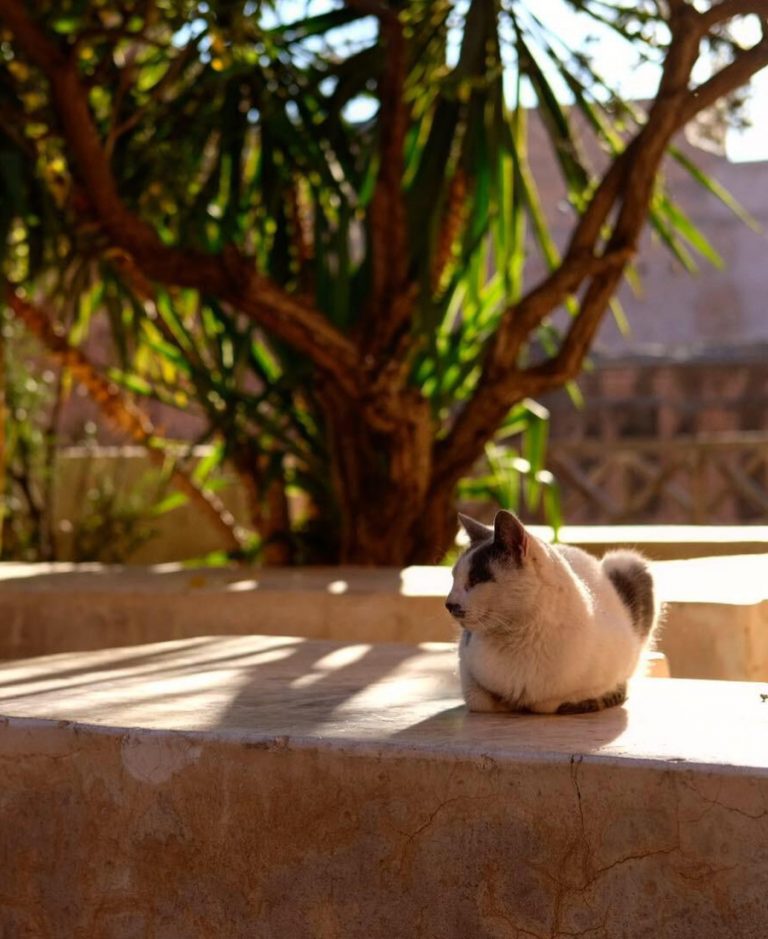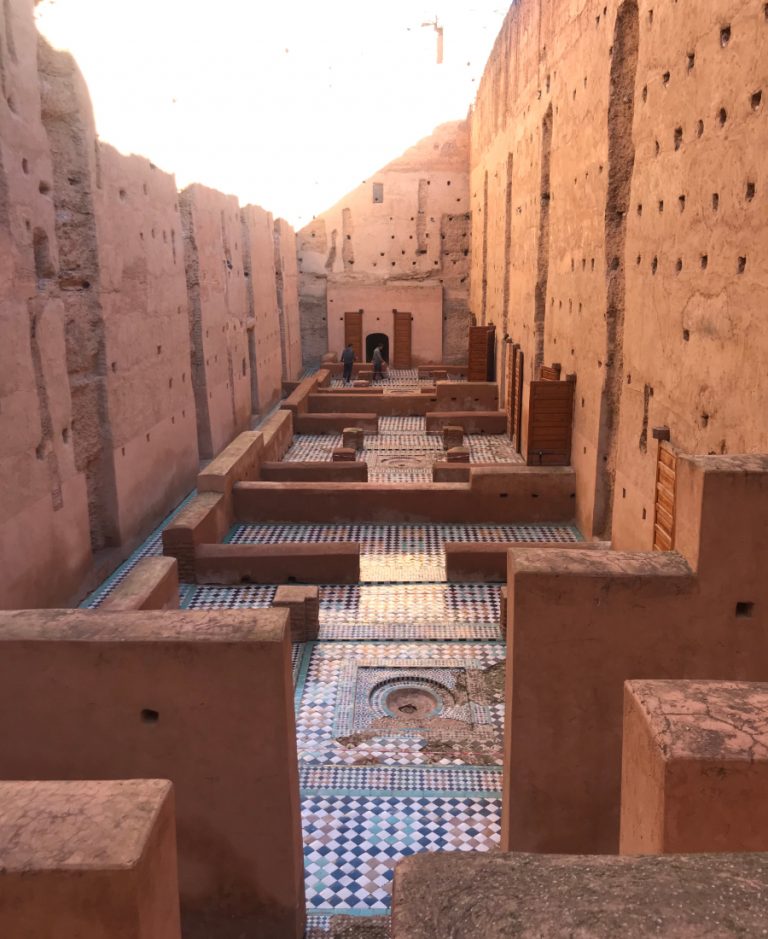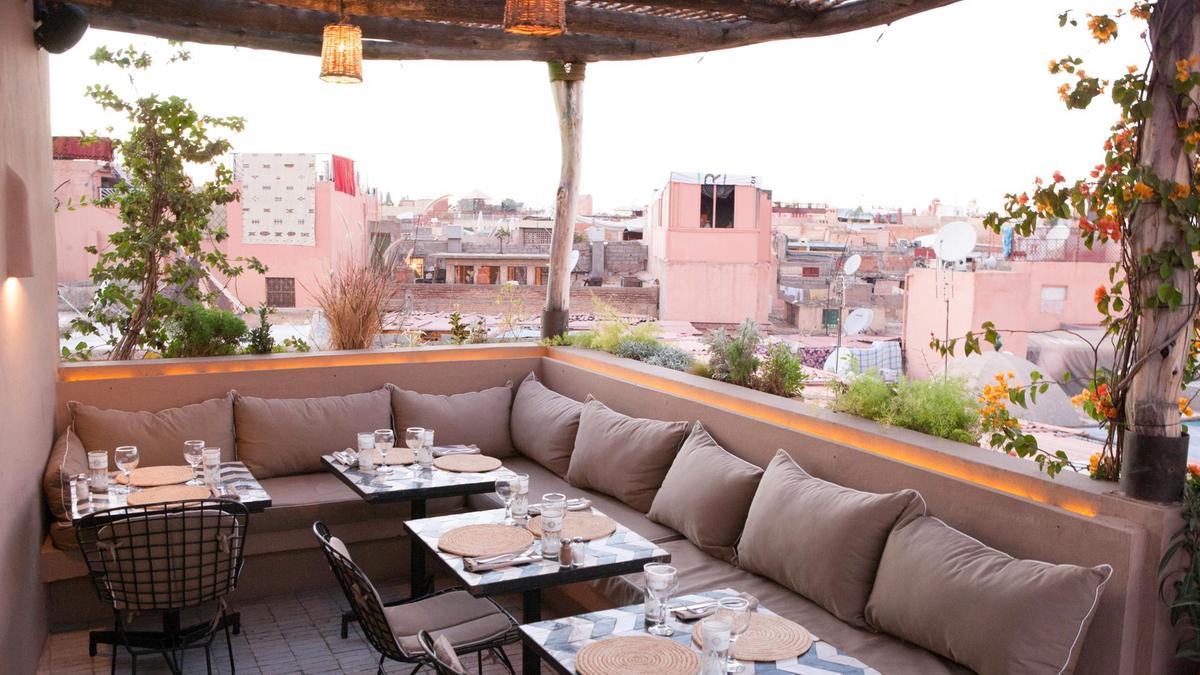 Nomad
Whilst wandering through the souks you'll stumble across a popular restaurant called Nomad. With unrivalled views and a healthy menu to choose from, it is a favourite lunch spot for tourists. Try a selection of dishes: from savoury vegetarian pastries to cumin calamari and refreshing salads. They also serve traditional Moroccan selections with a unique twist, all made from locally sourced ingredients.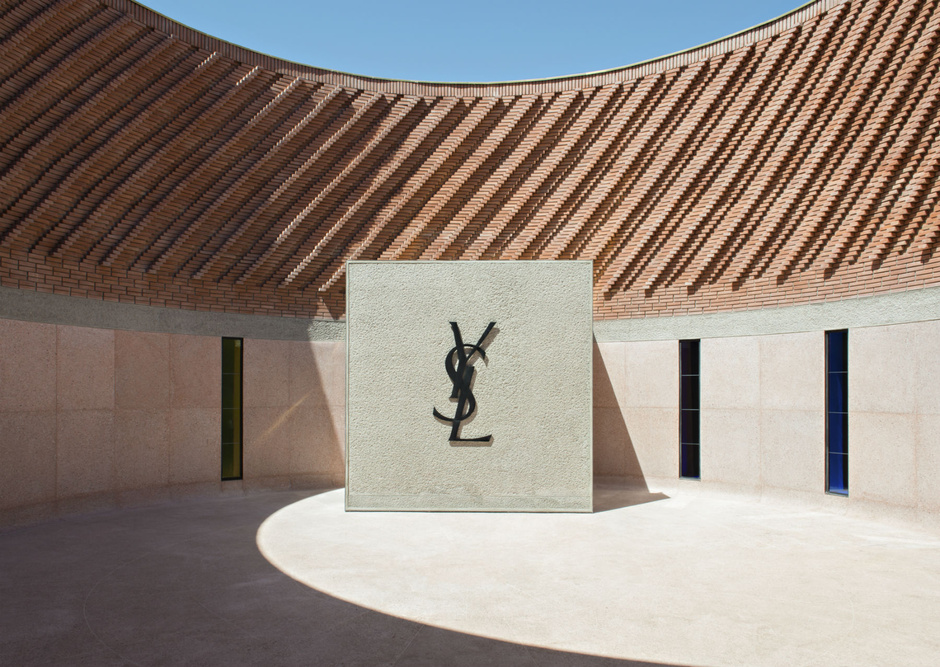 Musée Yves Saint Laurent
Situated next to the Jardin Majorelle, the Musée Yves Saint Laurent is a must-visit for its sprawling collection of couture, accessories, sketches and photographs that span the late designer's career. You'll begin to understand how the architecture, mood and enticing colours of Marrakech influenced his work during his time living here.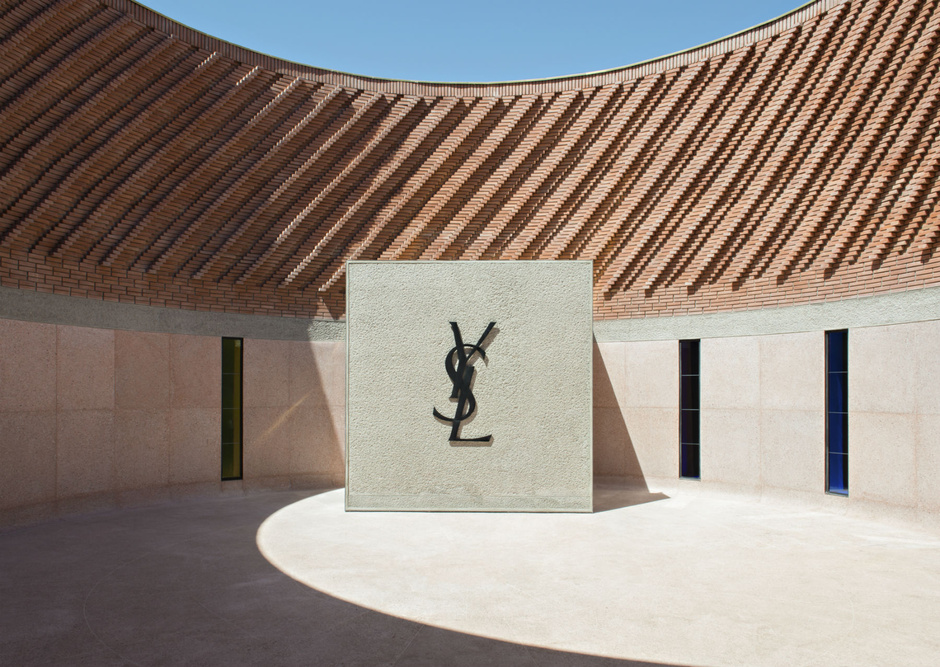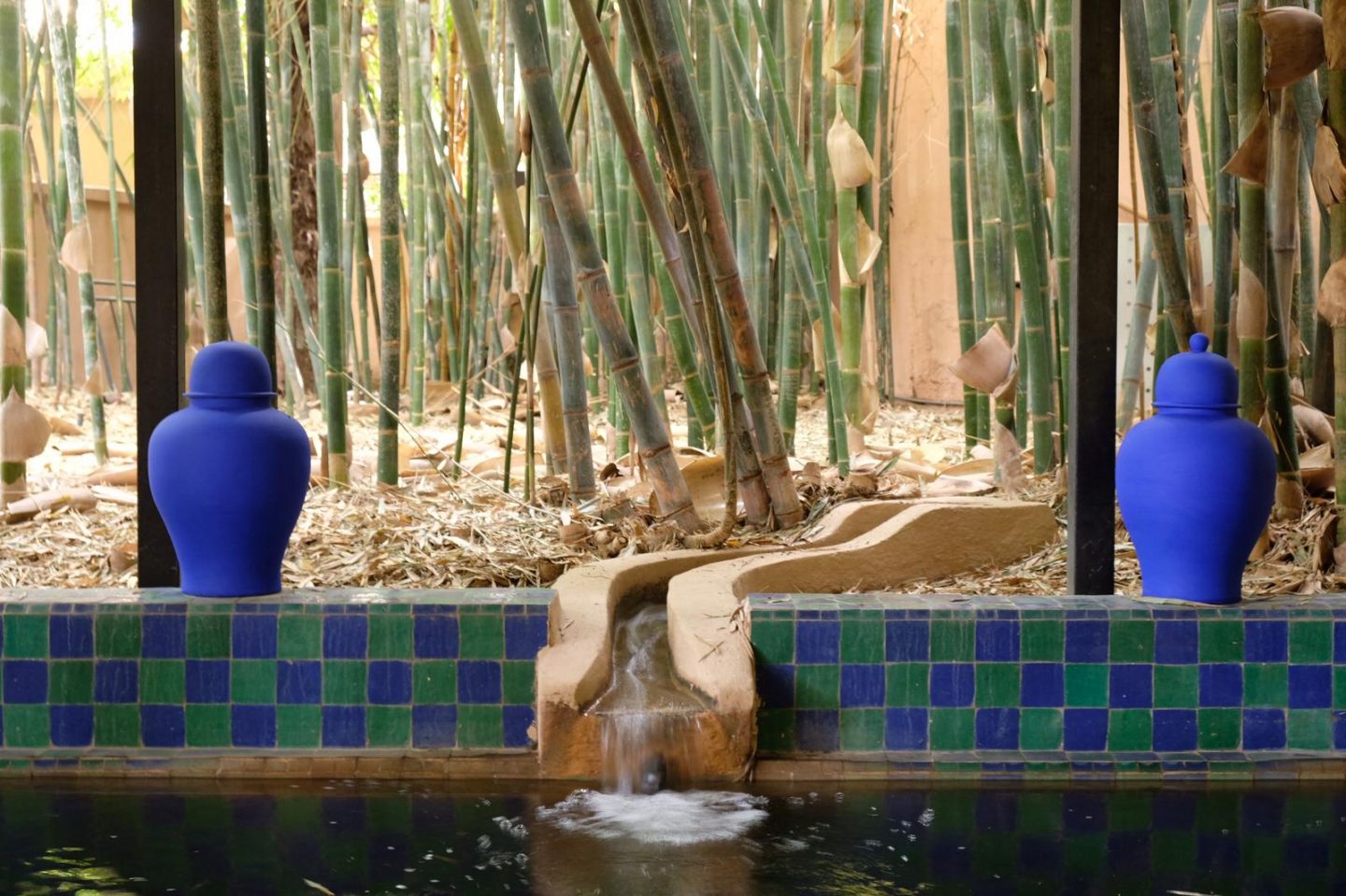 Jardin Majorelle
Yves Saint Laurent and his partner Pierre Bergé bought this villa and its garden to preserve the vision of its original owner, landscape painter Jacques Majorelle. Now open to visitors, you can expect to find a myriad of exotic plants, water fountains and vibrant buildings within this 12 acre garden. Majorelle's art deco studio is now also home to the Musée Berbère, which displays the scope of Morocco's indigenous inhabitants through fascinating artefacts.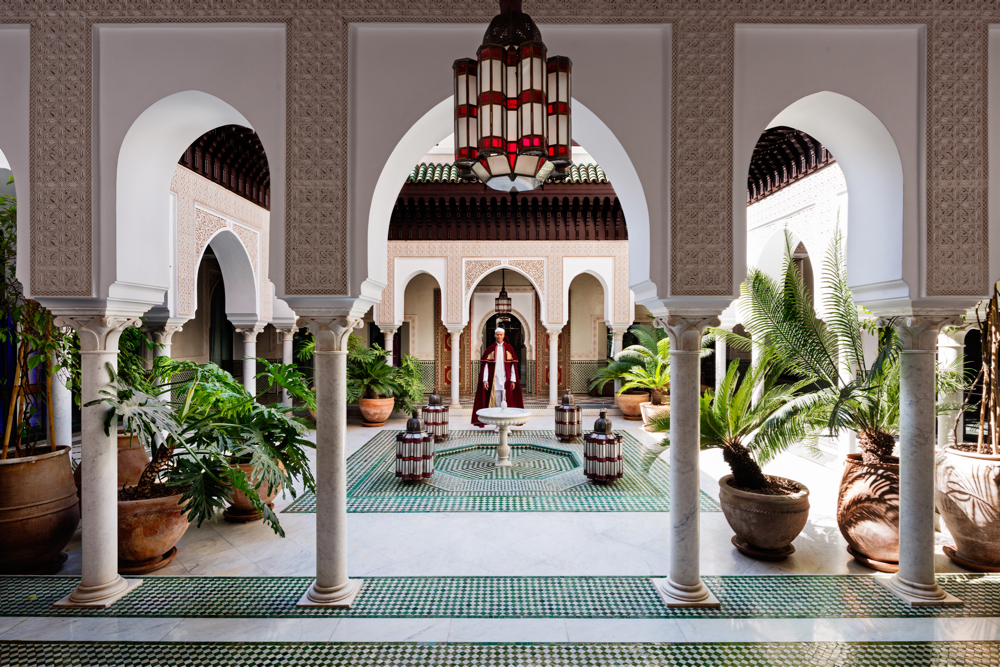 Hotel La Mamounia
Famous for its of art deco and stylish grandeur, La Mamounia is a great place to unwind with a traditional peppermint tea on the terrace. Wander the acres of garden where you'll discover orange trees, olive trees, cacti, palms and rose bushes.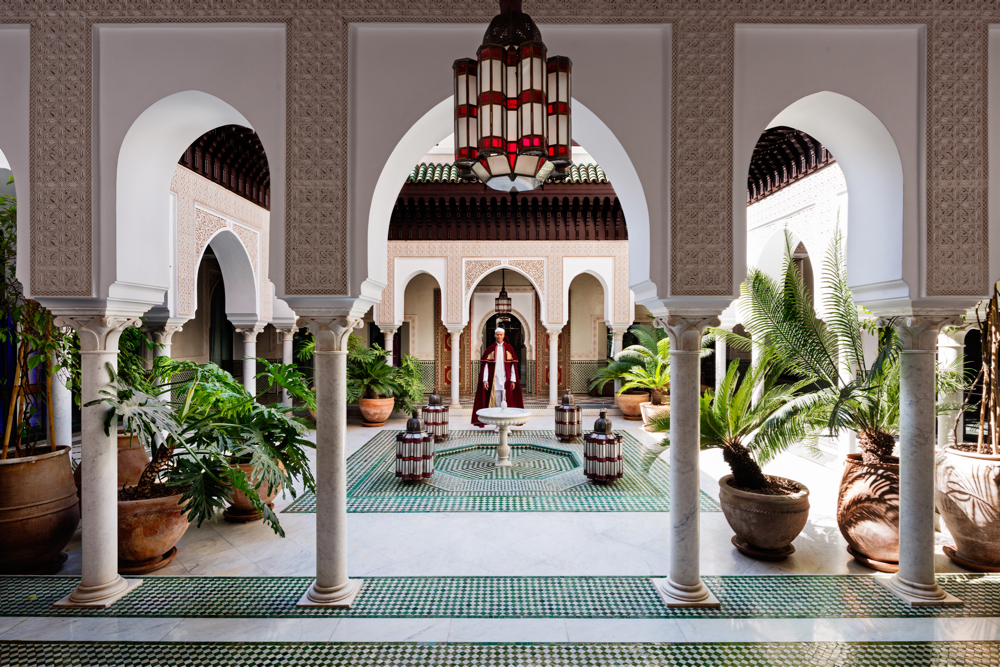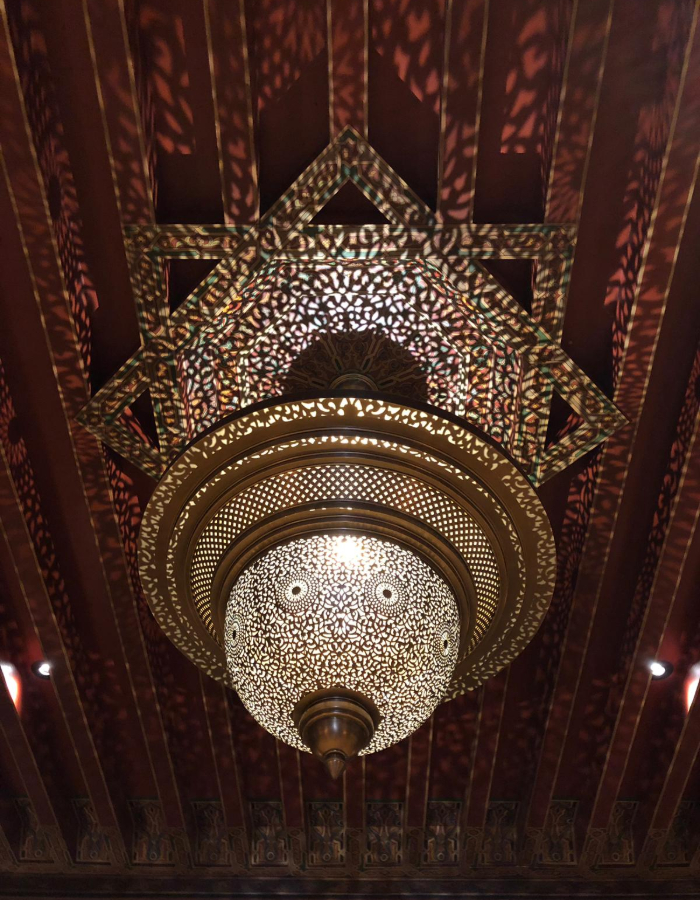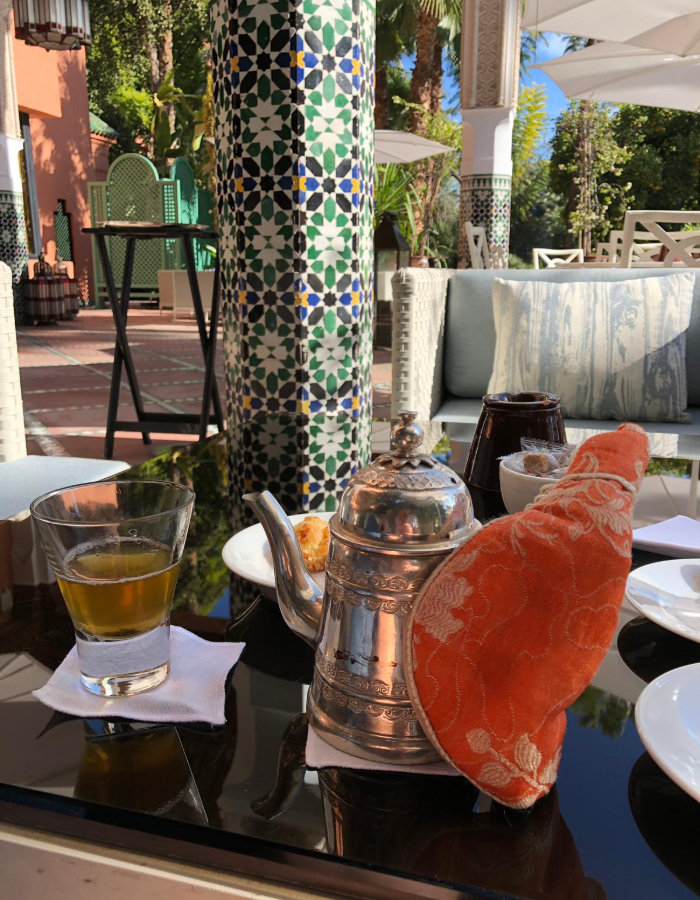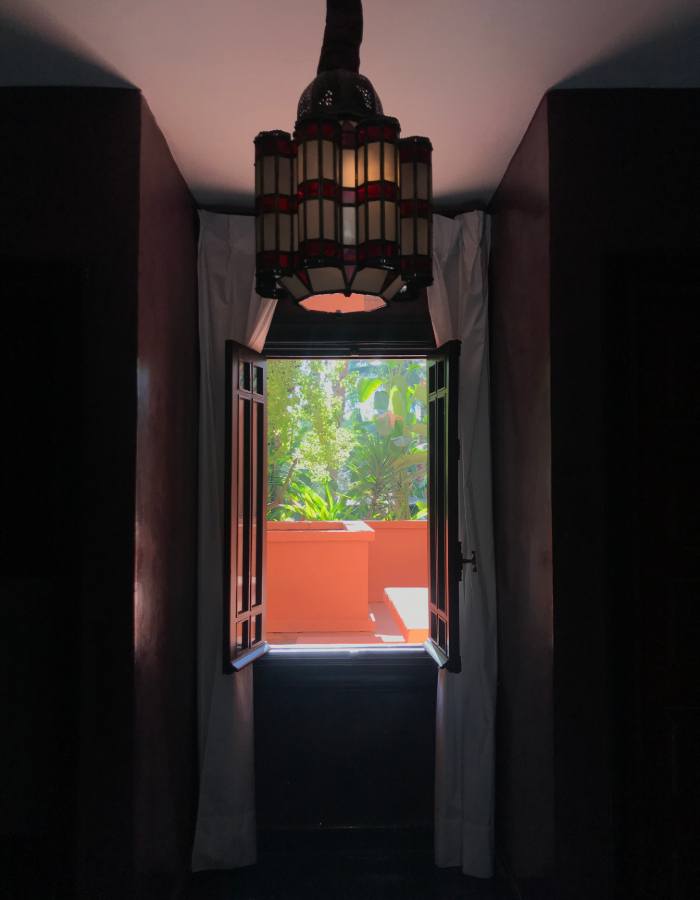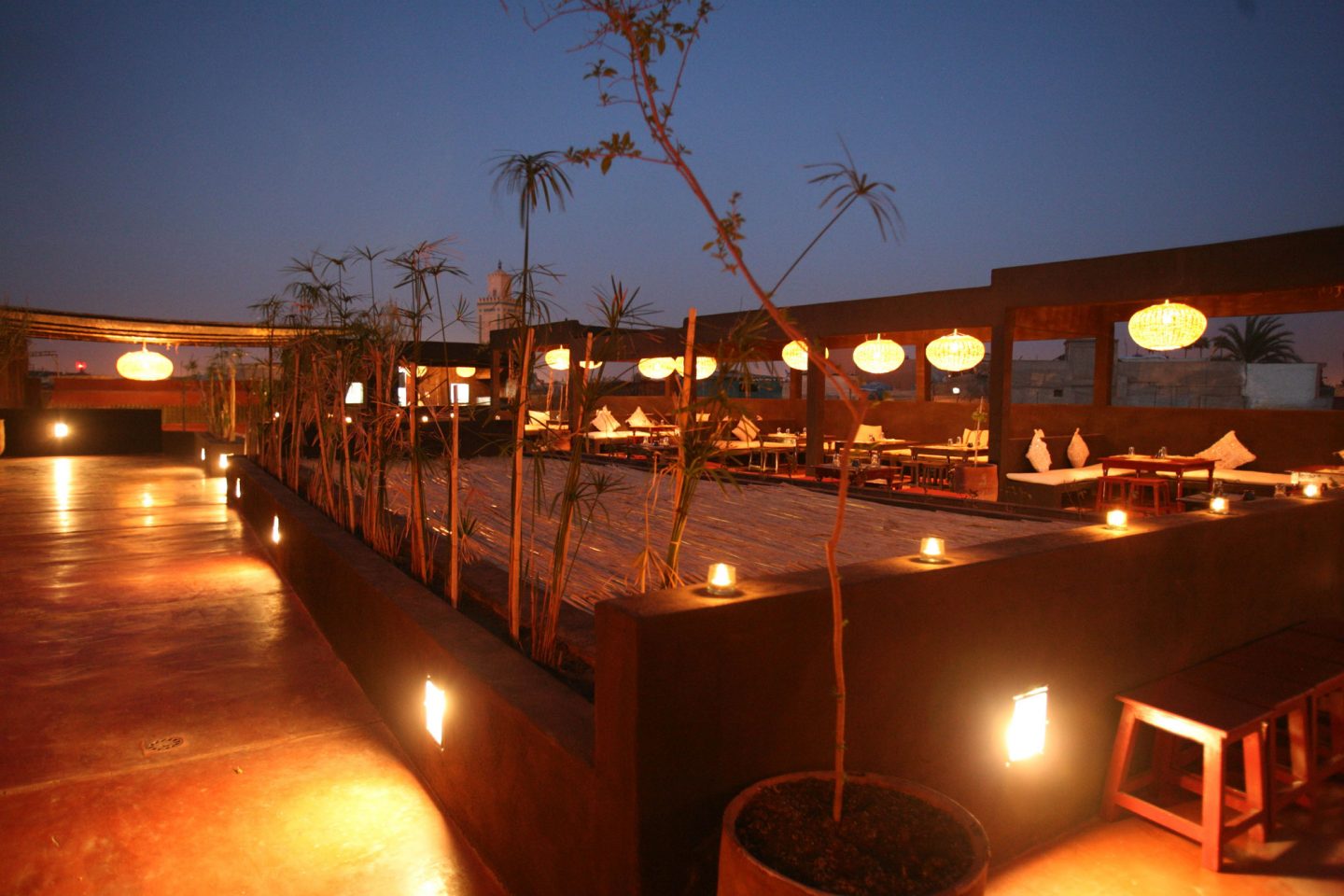 Café Des Épices
Café Des Épices lies in the city's 'spice square' and extends over three levels, with a rooftop that locals and tourists love. The menu offers spiced teas, cinnamon coffees and juices, as well as delicious Moroccan pastries and tagines. This is perfect spot for taking a break from shopping.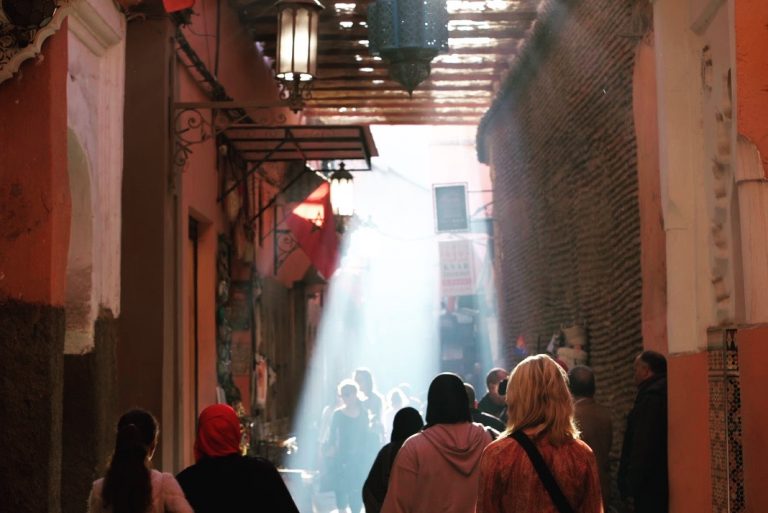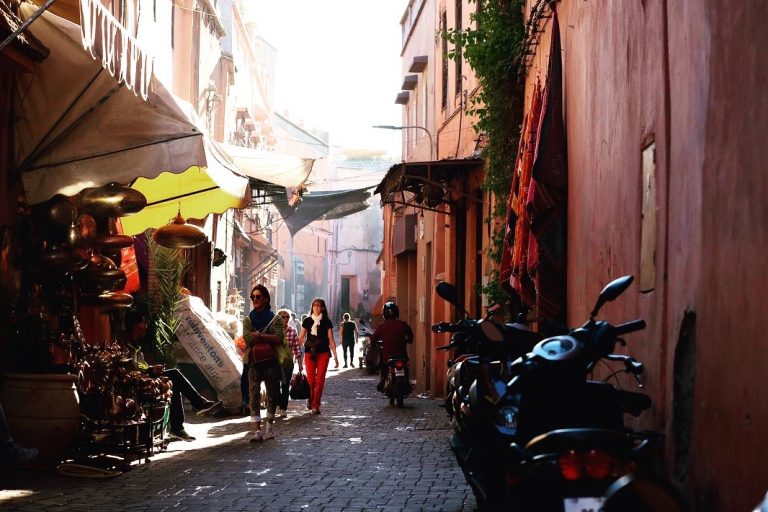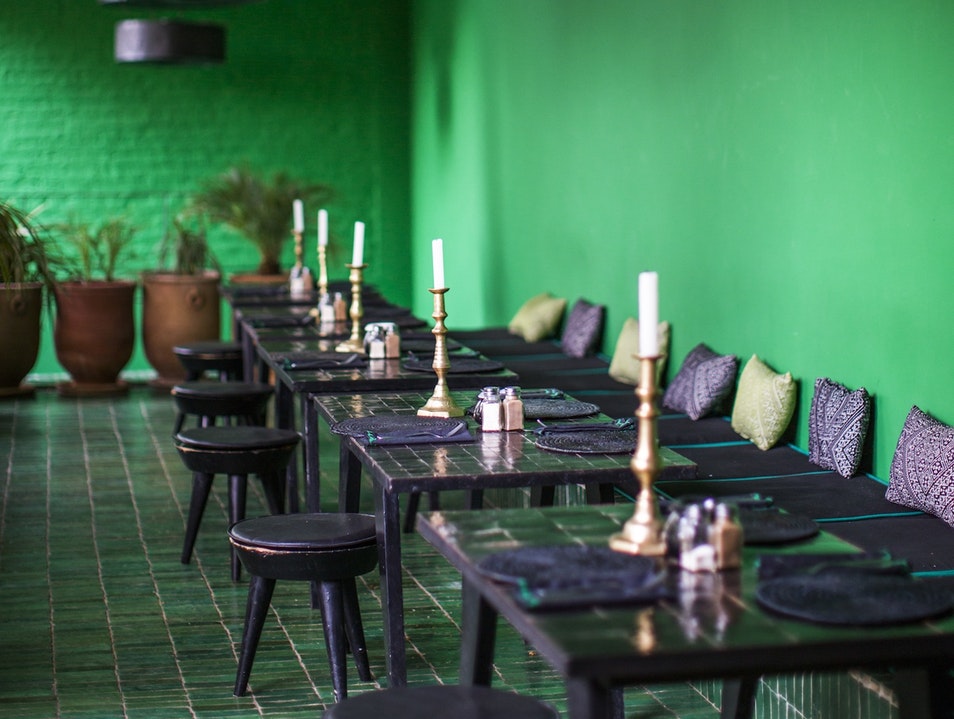 Le Jardin
Situated in the heart of the Medina, Le Jardin is a restaurant and cafe surrounded by palm trees and water features, with rich emerald tiling and distinctive interiors. You can expect an extensive menu of Moroccan classics and organic dishes. Keep your eyes peeled for roaming turtles around your feet!