The Whistles Guide To Leather Care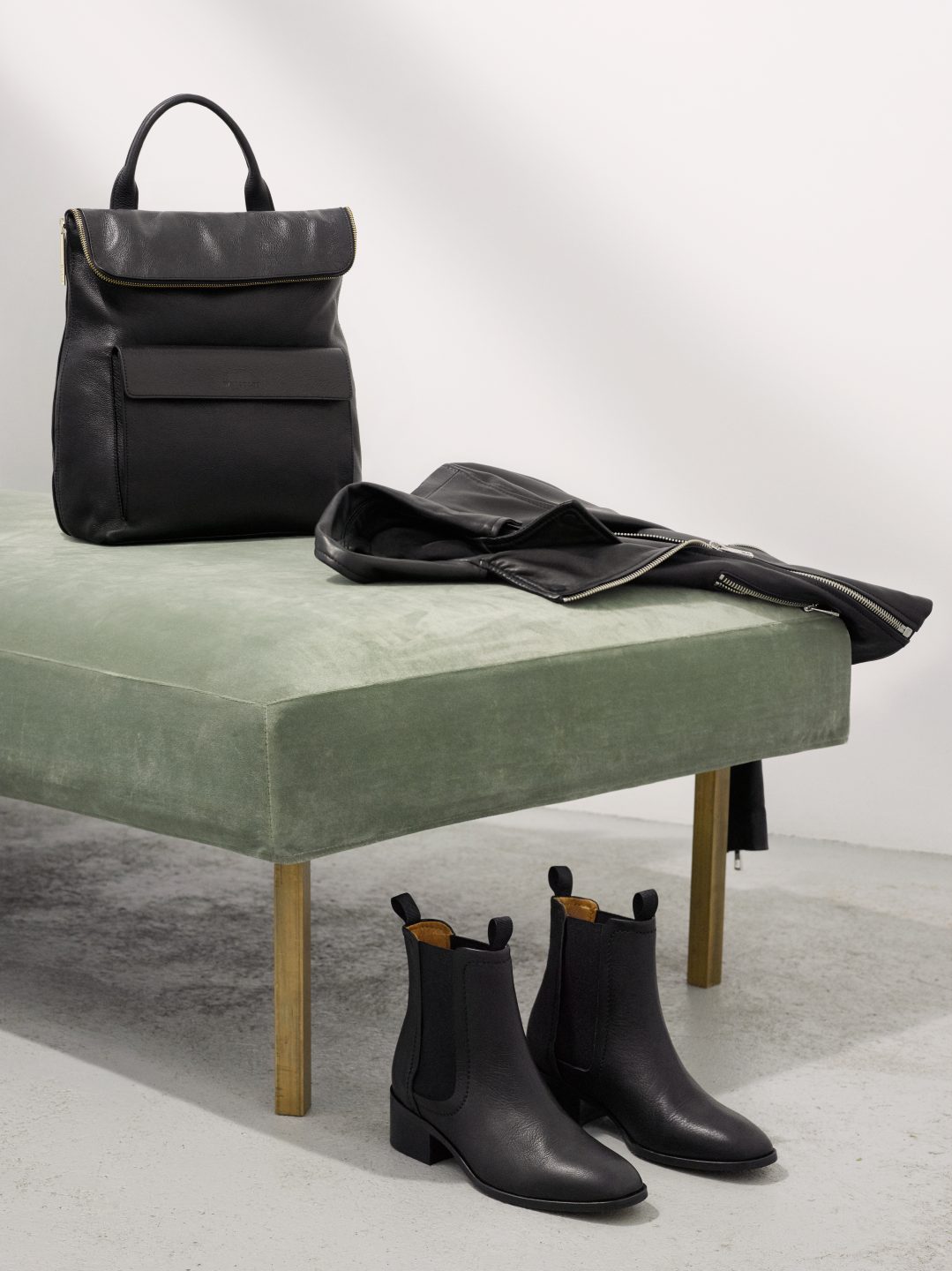 Leather is the perfect trans-seasonal fabric. As you shed your heavy woollen overcoat for spring, this practical guide will ensure your trusted leather biker jacket is clean and fully restored to its original glory. Follow these tips and your leather jacket should last for decades.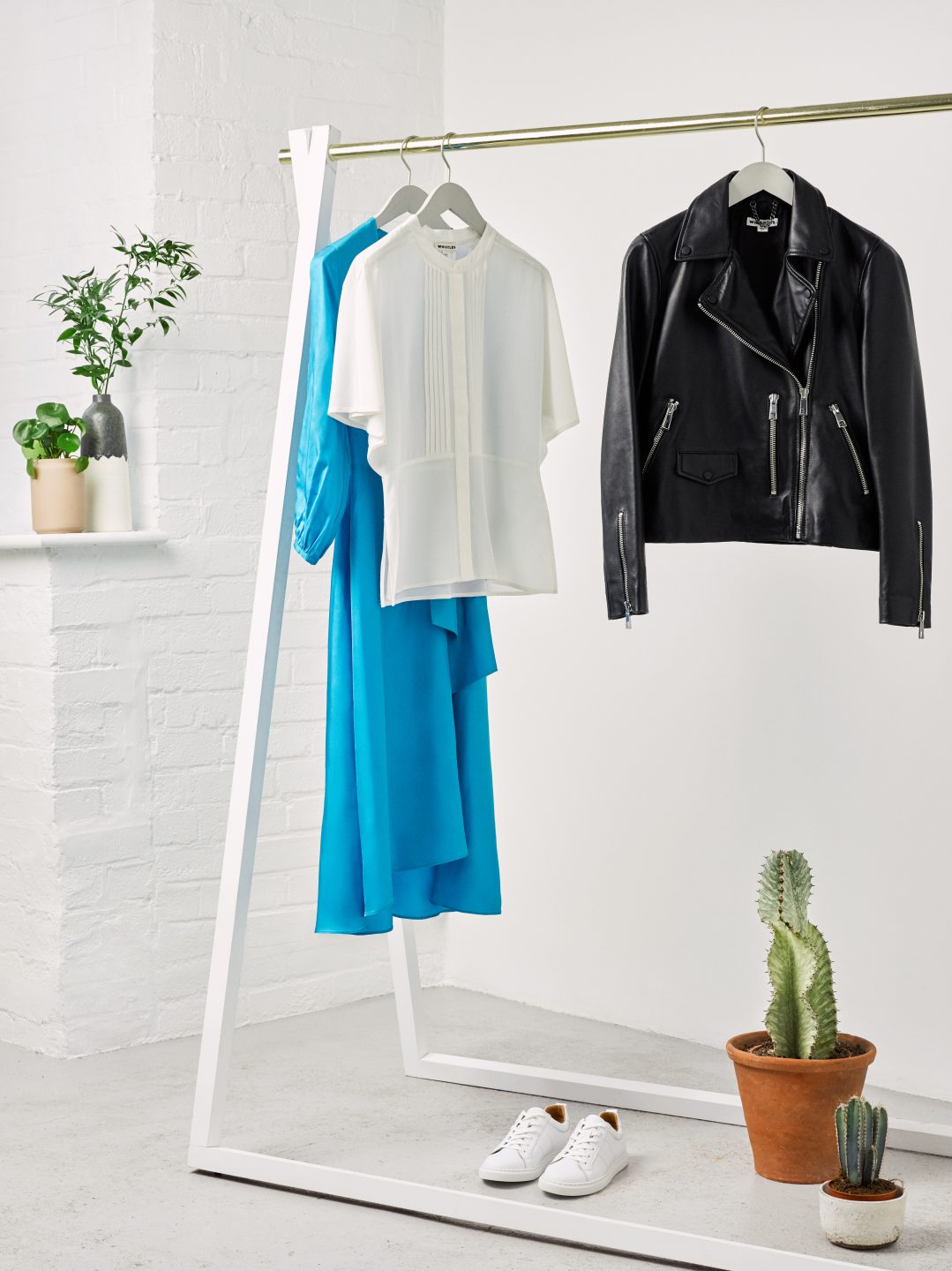 STORING LEATHER GARMENTS
Though it may be tempting to sling a leather jacket on a hook, or worse still, on a growing mountain of clothing in the corner of the bedroom, hanging leather garments on padded hangers is essential to maintain defined shoulder line. Also, we highly recommend you resist hanging rain-soaked leather on a warm radiator, as the direct heat will discolour and buff away the smart finish.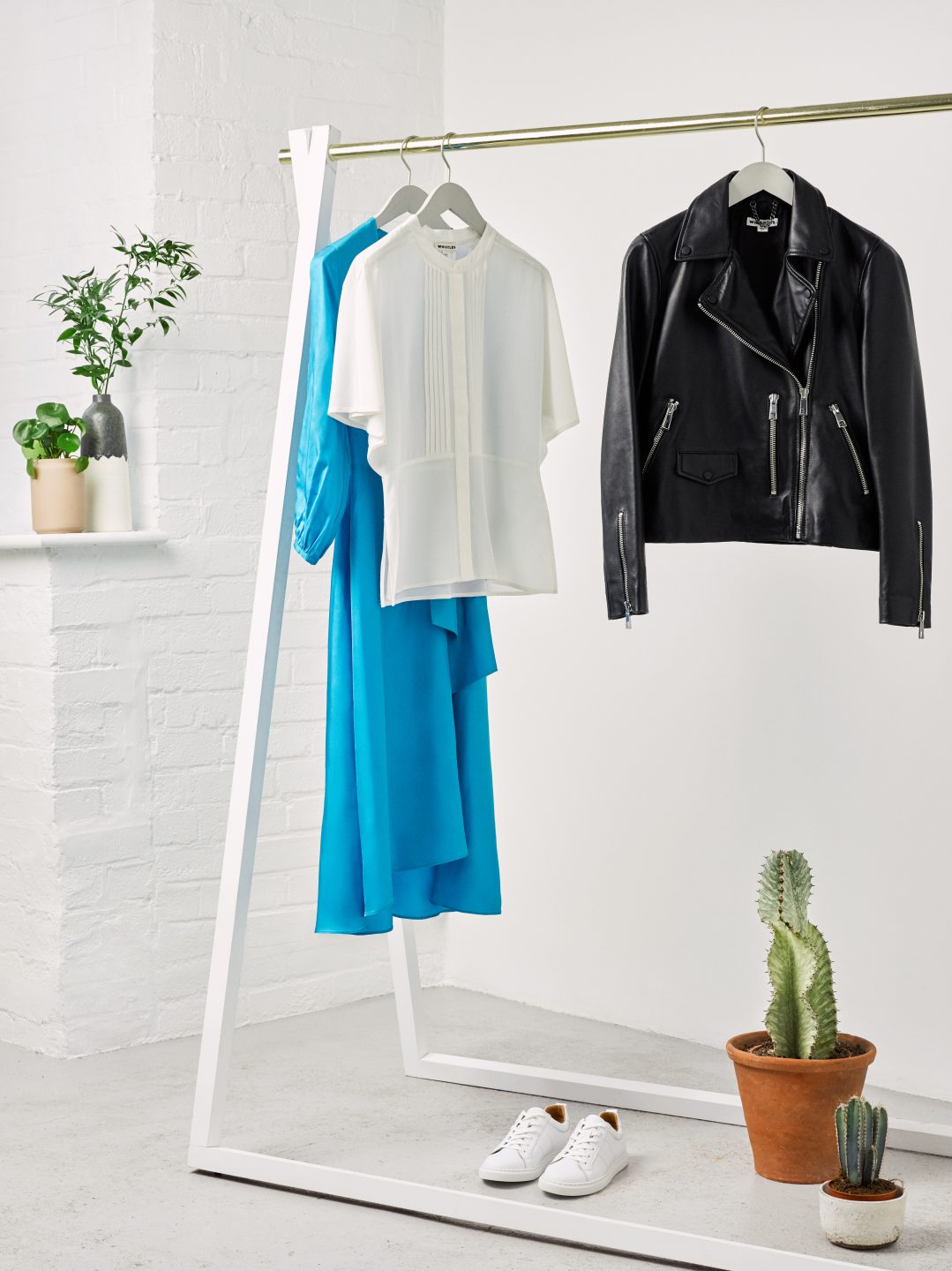 Cleaning care
The best way to clean grain leather is with a soft brush. To spruce further, experiment with a small amount of colour-matched polish on a hidden spot first. If you want your handbag or biker jacket to appear as good as new, apply a dab of Brasso to a clean duster and polish the metallic hardware.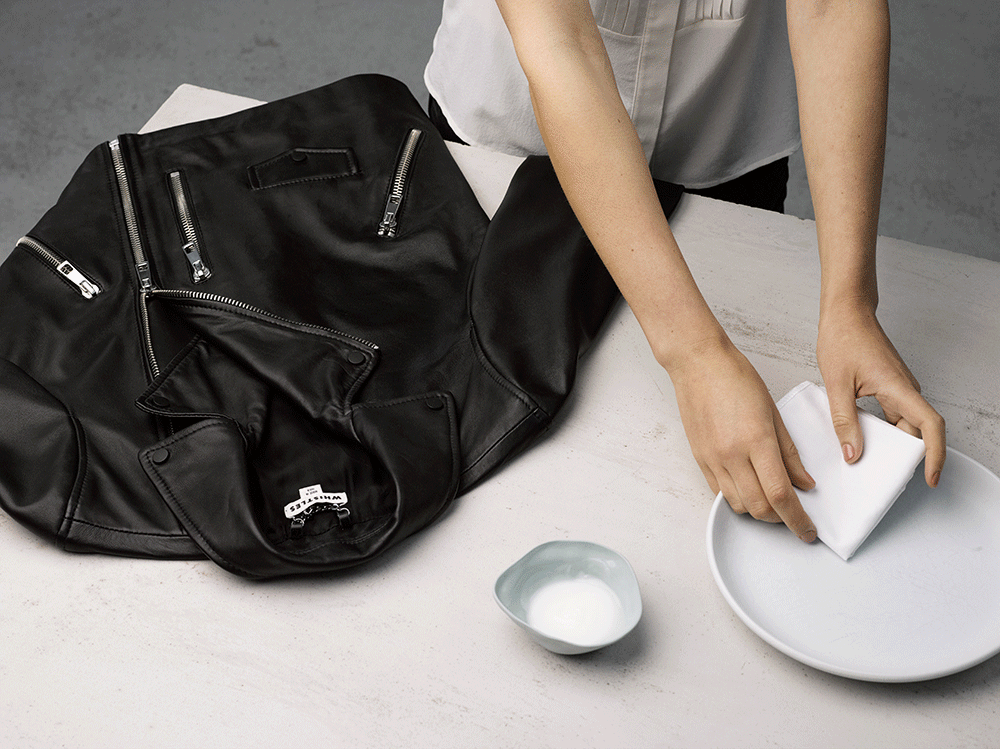 Maintaining leather pieces
Protecting all your favourite leather pieces is truly worthwhile. Whether you want to preserve your precious leather backpack from the elements or ensure your loafers last for seasons to come, leather balsam will restore and protect all leather surfaces. For best results, gently work the balsam into the leather using a soft cloth and polish immediately.