Your Exclusive Preview: Whistles x Hai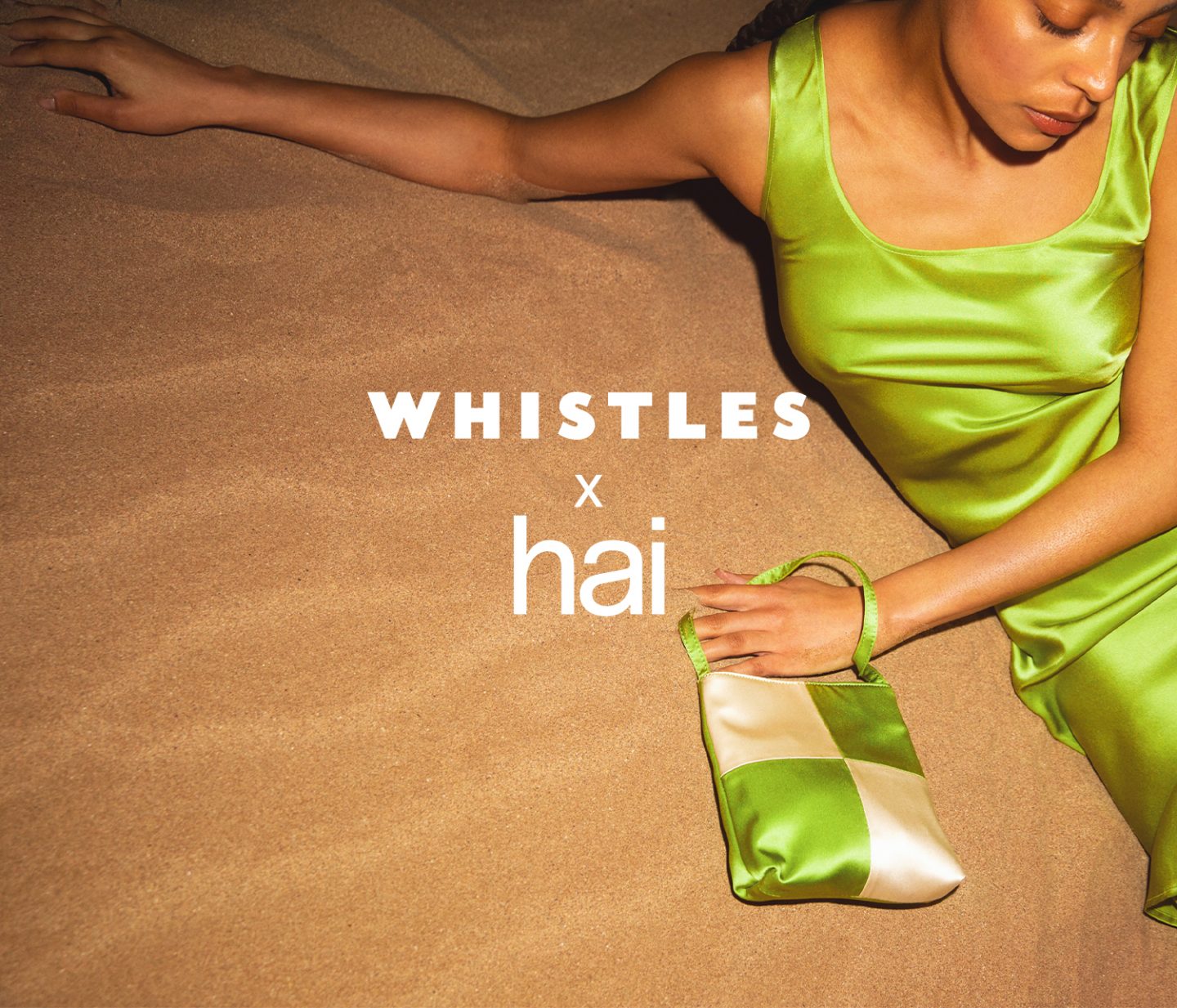 This summer, Whistles brings a new collaboration with Hai, a brand born out of silk steeped in nostalgia. Immersed in optimism, the limited edition collection comprises 13 signature Hai styles in 100% silk, all reworked to echo the vibrant tones of Whistles SS22 colour palette.
The Whistles x Hai capsule collection launches exclusively online at whistles.com and in selected stores from the 19th of May 2022.
@thisiswhistles
@homeofhai
#whistlesxhai
WANT TO BE THE FIRST IN LINE? SIGN UP TO OUR NEWSLETTER BELOW FOR AN EXCLUSIVE 24-HOUR PREVIEW TO SHOP THE COLLECTION BEFORE ANYBODY ELSE.