5 Unique London Spaces To Move Your Body In
Moving your body promotes several health benefits–both physical and mental–however, staying motivated and maintaining a routine can be more of a challenge. This is where studio exercise comes in, allowing us to have fun with peers in new spaces whilst moving our bodies. Here are some of our favourite studios, alongside some neighbouring cafes to refuel in after, to try in London.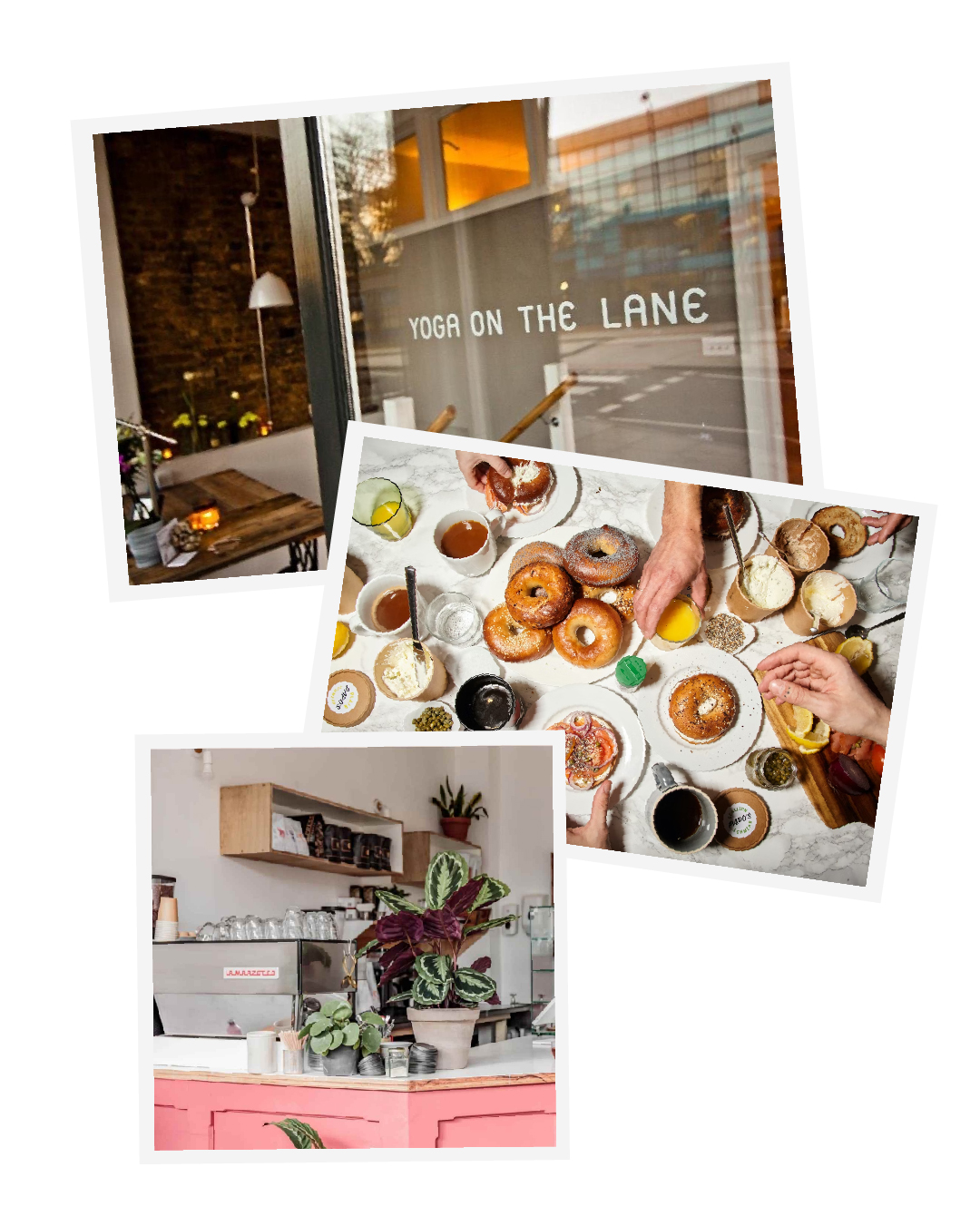 Looking for a community-led studio? Yoga on the Lane is a specialises in Vinyasa yoga, operating out of a light filled space in the heart of Dalston. With a focus on synchronising the mind and body by aligning breath work with dynamic movement, all abilities are welcome here, from beginners to pros whilst in-person classes start from £15.105
Shacklewell Ln, London E8 2EB
 
Cafe Melo is an independent coffee located next to Yoga on the Lane. Working in partnership with London's leading coffee roaster Allpress, Cafe Melo serves a quality cup of coffee, and is the perfect way to recharge after an early morning workout. Don't forget to treat yourself to their banana muffins and brownies.
103 Shacklewell Ln, London E8 2EB
 
East London's hidden gem, Papo's brings true New York style bagels to London, think crispy on the outside and chewy on the inside. From savoury classics like salmon cream cheese to sweet cinnamon at an affordable price, these bagels are handmade each morning by the owners. A perfect healthy snack to dig into after workouts.
73-75 Shacklewell Ln, London E8 2EB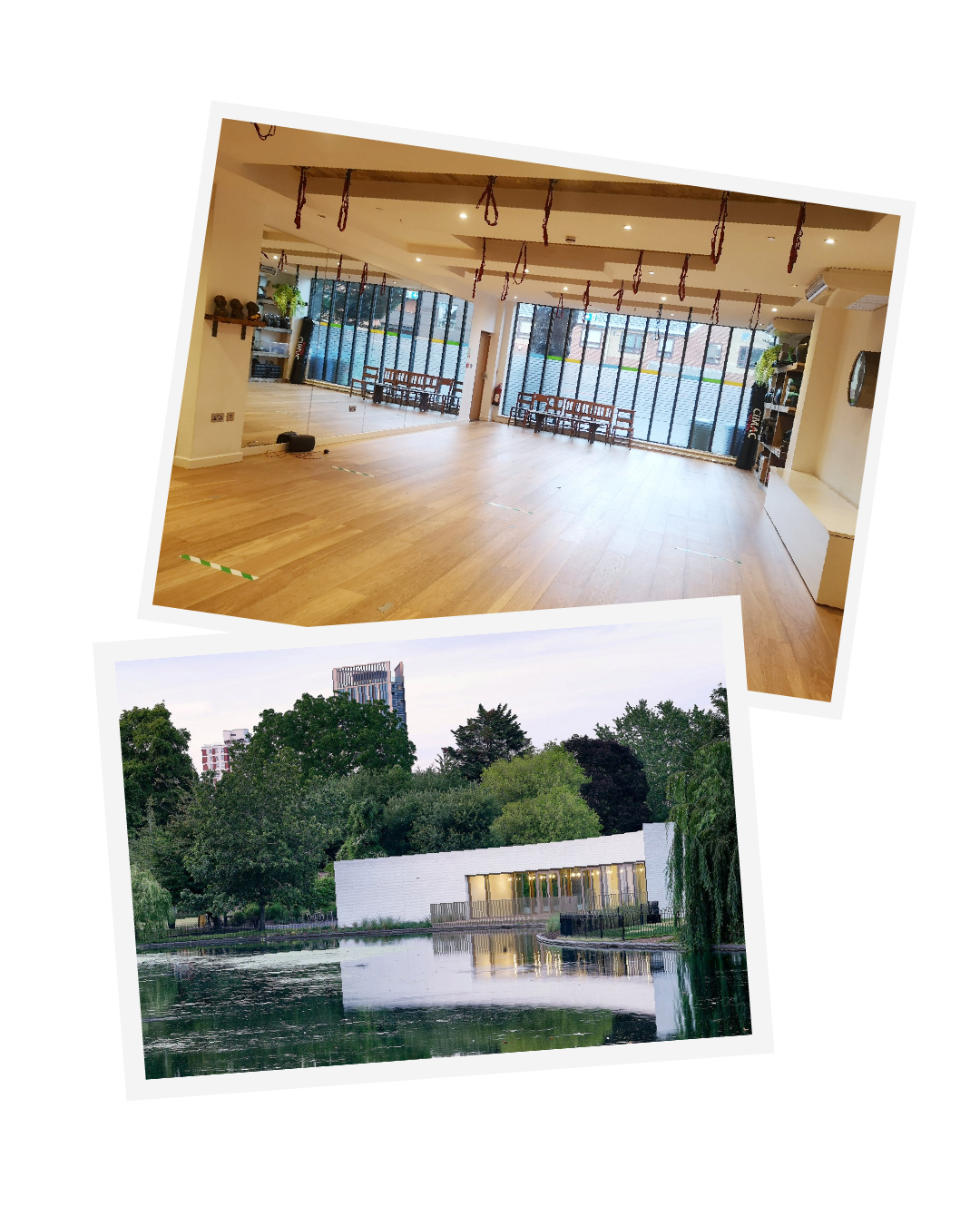 A venue to escape from the chaos of the city; Lodge Space offers a variety of classes from the likes of yoga, pilates, and meditation to HIIT, TRX and Barre. Drop-in classes start at £15, and are available every day from mornings to evenings.The studio is also open for all, offering visitors a large open venue with relaxing sounds of nature, calming winds and delicious treats for after.
120a Lower Rd, London SE16 2UB
 
SOUTHWARK PARK
From the Lodge Space, continue your outdoor pursuits by heading over to Southwark park, a picturesque green space located between Bermondsey and Rotherhithe riverside. Get lost exploring the beautiful gardens, or work up a sweat at one of the many sports facilities including football, tennis and even an outdoor gym. Start your day at The Lodge Space before walking through the park towards Maltby Street Market for grabbing a bite. It's a day out guaranteed full of calmness and joy.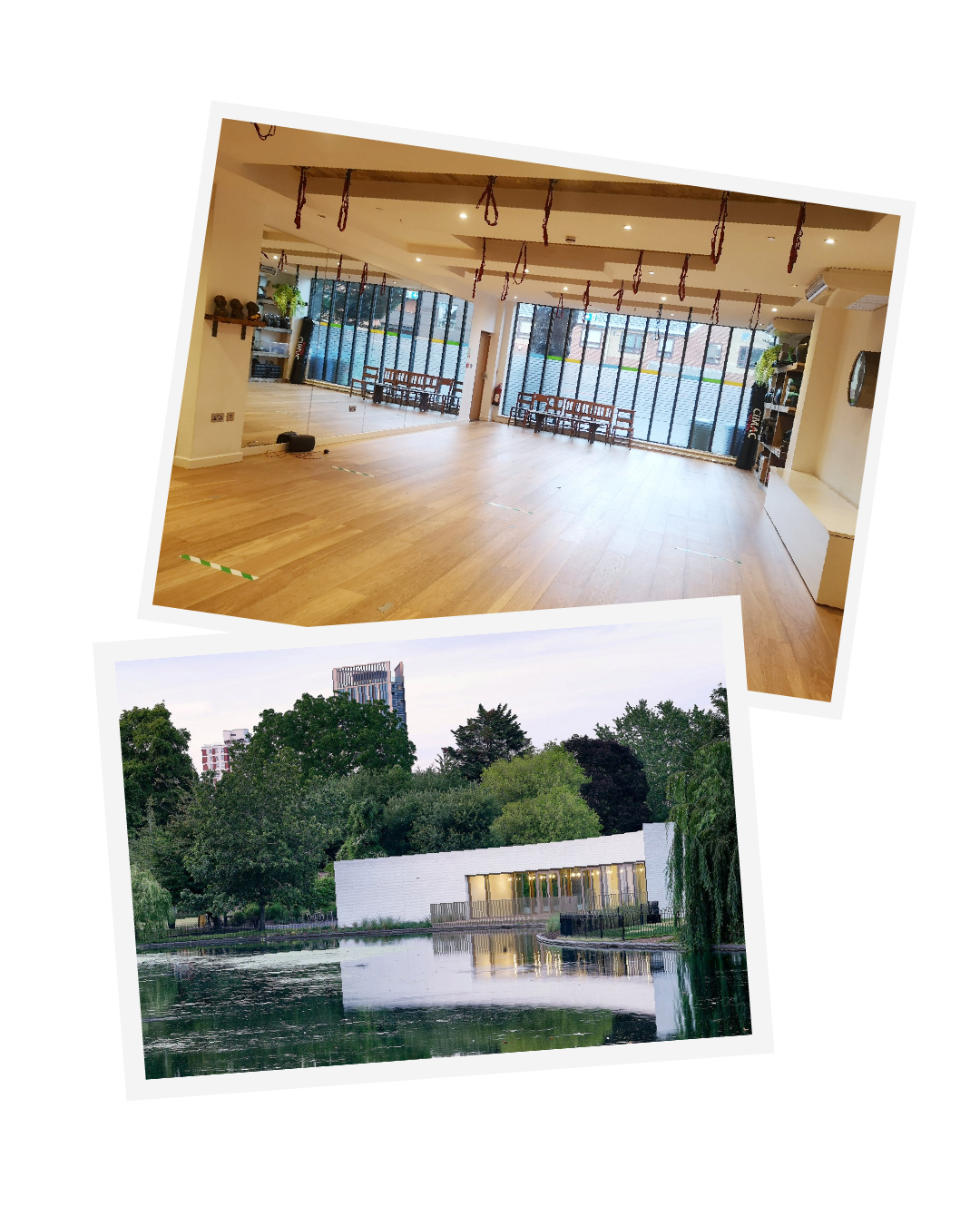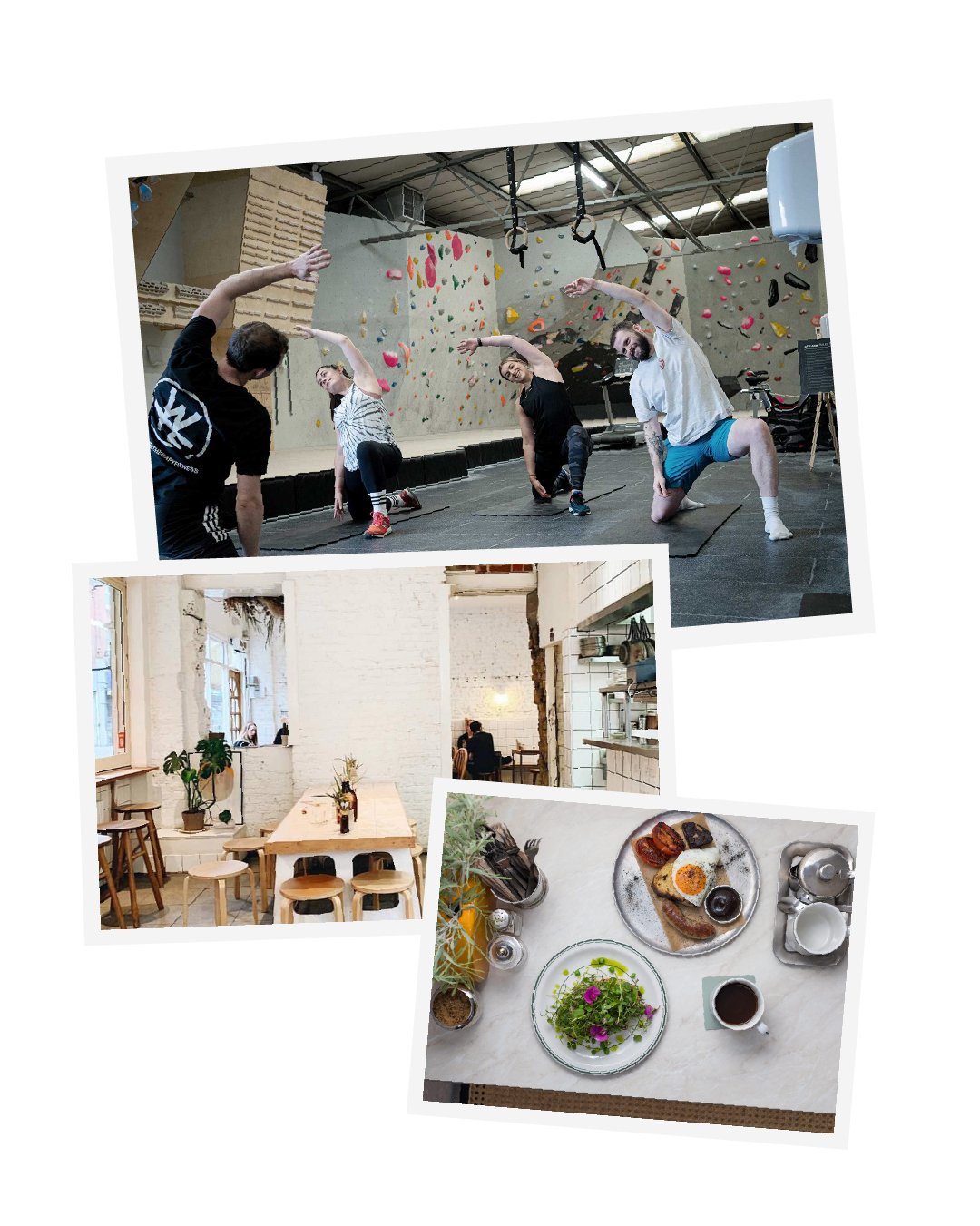 A welcoming space to climb, train, relax and connect, The Font offers it all. From an open indoor climbing space that employs a variety of holds for different skill levels, a fitness studio and first class equipment to strengthen your body to a cafe area that hosts a series of occasional events that helps create a community feel to The Font. Price starts from £13 with a subscription option also available for repeat visitors.
30 Lydden Rd, London SW18 4LR
 
A neighbourhood brunch spot at the corner of a bustling street next to Belham station, the popular brunch spot Milk serves classic dishes with creative twists from hot plates to sweets. The laid-back, cosy atmosphere, welcoming service and great food will keep you coming back.
18-20 Bedford Hill, London SW12 9RG
 
Located a stone throw away from Balham, our Northcote Road store is home to our latest styles in a calm, modern boutique environment. So why not stop off for some shopping whilst in the area?
75 Northcote Rd, London SW11 6PJ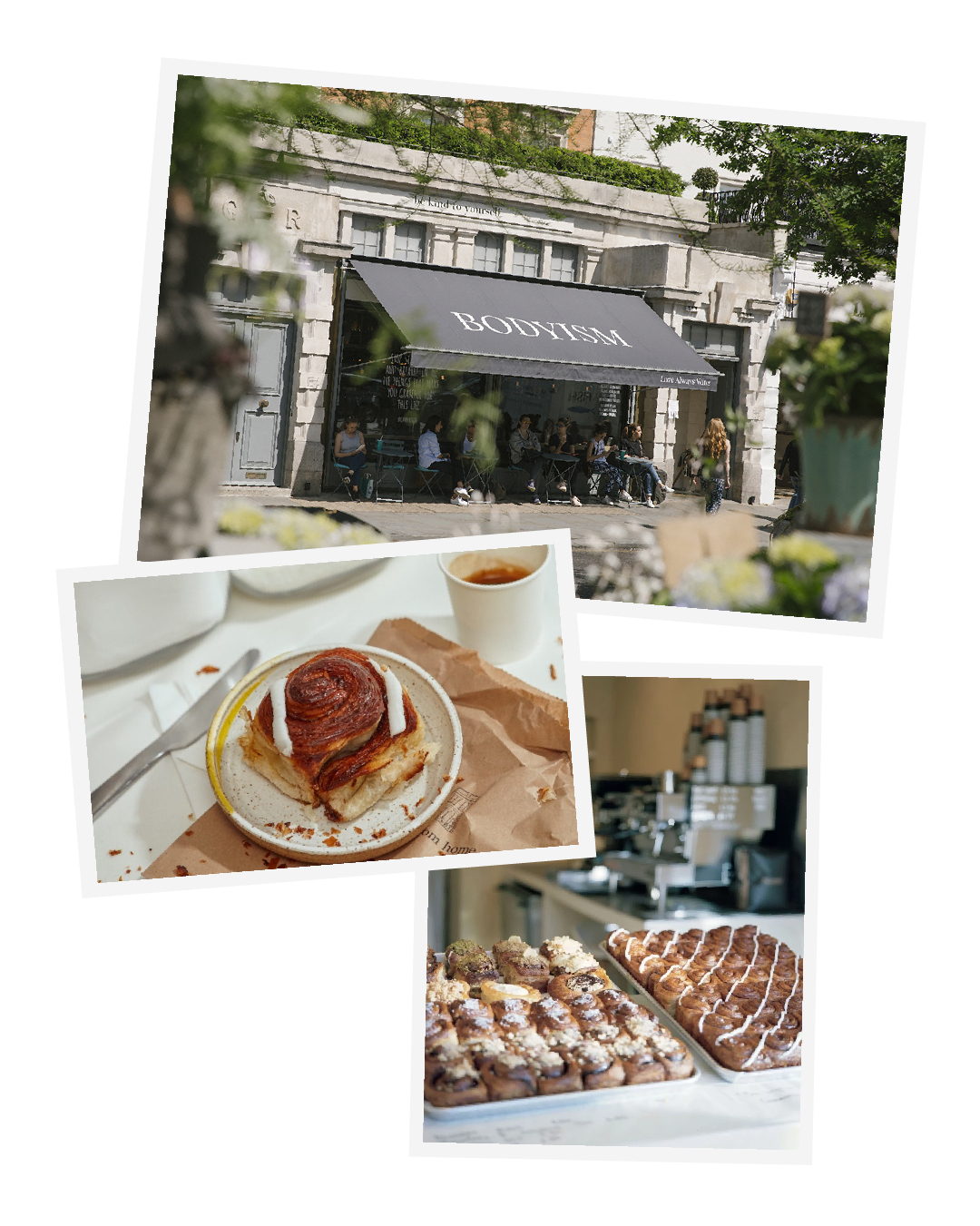 Located in the heart of Notting HIll, Bodyism offers a holistic approach to revitalising your mental and physical health with a wide range of training options including PTs, barre, kickboxing, pilates, yoga and more. Here, you won't find neon lights, strobe lighting, and pulsating speakers; in fact, Bodyism welcomes you into a refreshingly calm environment, designed to leave you feeling lighter and brighter. Book a treatment session together to complement all aspects of your wellness state.
222-224, Westbourne Grove, London W11 2RH
 
A nutritious and refuelling meal is what you need after workouts, and the Secret Sandwich Shop's variety of Japanese inspired sandwiches are the perfect go-to. Colourful layers and varying textures from fresh vegetables, eggs, cheese and meat in a fluffy 'shokupan' bread. Walkable distance from Bodyism and located in a quiet street of Nottinghill, this is a perfect place to stop after a workout in the studio, followed by a day of exploring the surrounding area.
103 Talbot Rd, London W11 2AT
 
Freshly baked pastries never disappoint, but Buns from Home is so good you might need to get two. Born out of boredom during lockdown, Buns from Home have quickly expanded its multiple locations across London. Growing its popularity with a layered croissant style hand rolled dough and its wide variety of flavours from sweets to savoury, this place will sure to make you smile.
128 Talbot Rd, London W11 1JA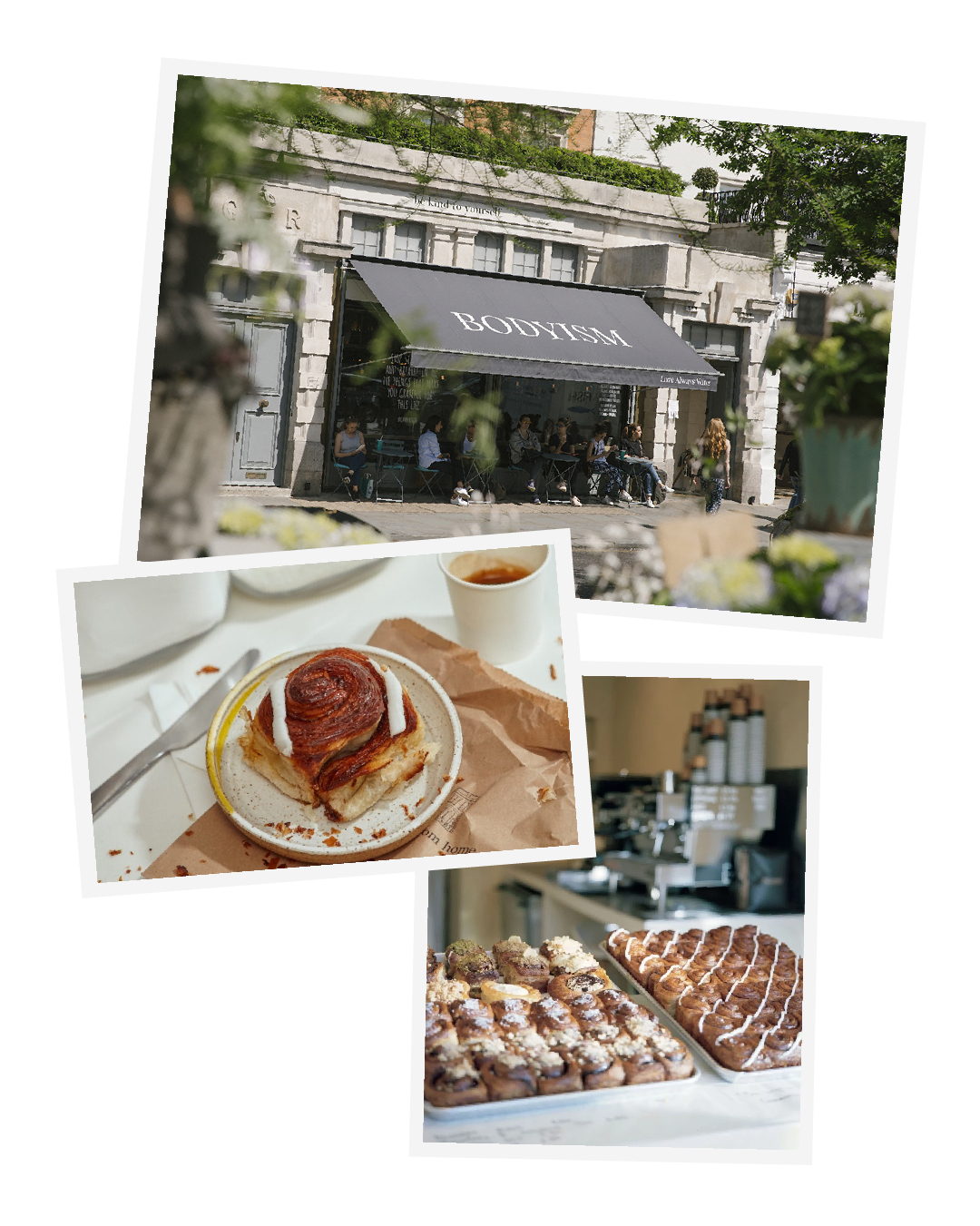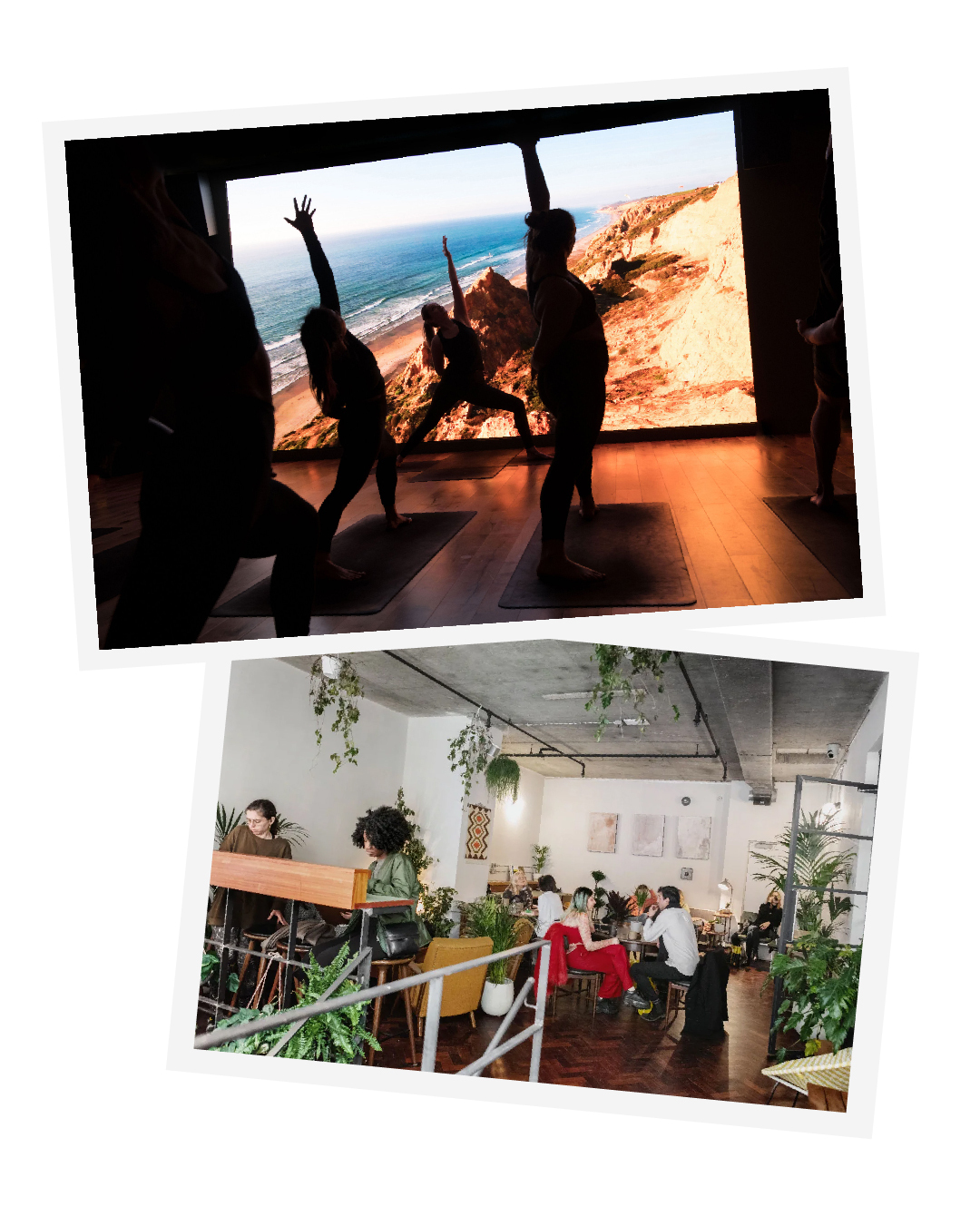 Take a break from the city and immerse yourself in nature with FLY LDN's state of the art of cinematic visuals. FLY studio was created based on the belief of offering a sensory experience, helping city folks to find some calmness whilst sweating out, instead of increasing resistance through high-impact training. With the curated selection of flow yoga, pilates and barre classes with prices starting from £17, this is the place to heal your body and soul.
24 Creechurch Ln, London EC3A 5EH
 
A one-stop space to eat, drink, work and have fun – Benk + Bo is a cafe designed to promote community events focusing on social inclusion and diversity. The open space is packed with stylish interiors and independent artists' works with seasonal plates sourced from their garden and local farmers, whilst holding events such as jazz night, wine night and panel talks. From art curators to furniture makers and food producers, this is the space to get inspired and engage each other.
4-6 Gravel Ln, Greater, London E1 7AW
 
WHISTLES SPITALFIELDS
Situated amongst the busy streets of Shoreditch, our Spitalfields store is home to a curated selection of capsule pieces designed for the contemporary wardrobe. Whilst in the area, why not come in and say hello to the team?
44-46 Brushfield St, London E1 6AG
Consciously crafted styles with a high-performance edge, Whistles Active returns for Autumn Winter 2022. With perfected construction and technical details, this capsule collection is for sweating it out in style, whatever your sport of choice.