6 Of The Best Mid-Century Interiors On The Modern House
No interior design trend continues to lead the way like mid-century. A renewed fascination with mid-century modernism has trickled its way down from luxury hotels to mainstream furniture lines, and its classic appeal shows no signs of fading. And while your main reference points might be Frank Lloyd Wright's America, the sought-after Eames chair or Palm Springs sleek desert modernism, the UK is also home to an impressive selection of modernist architecture worthy of your attention.
Thanks to our friends over at The Modern House, an ideal website to indulge your wildest architectural and interior design fantasies, we've rounded up a handful of incredible British mid-century homes. Whether you're looking to make a few home improvements or just a little interior escapism: tread carefully, house envy is guaranteed.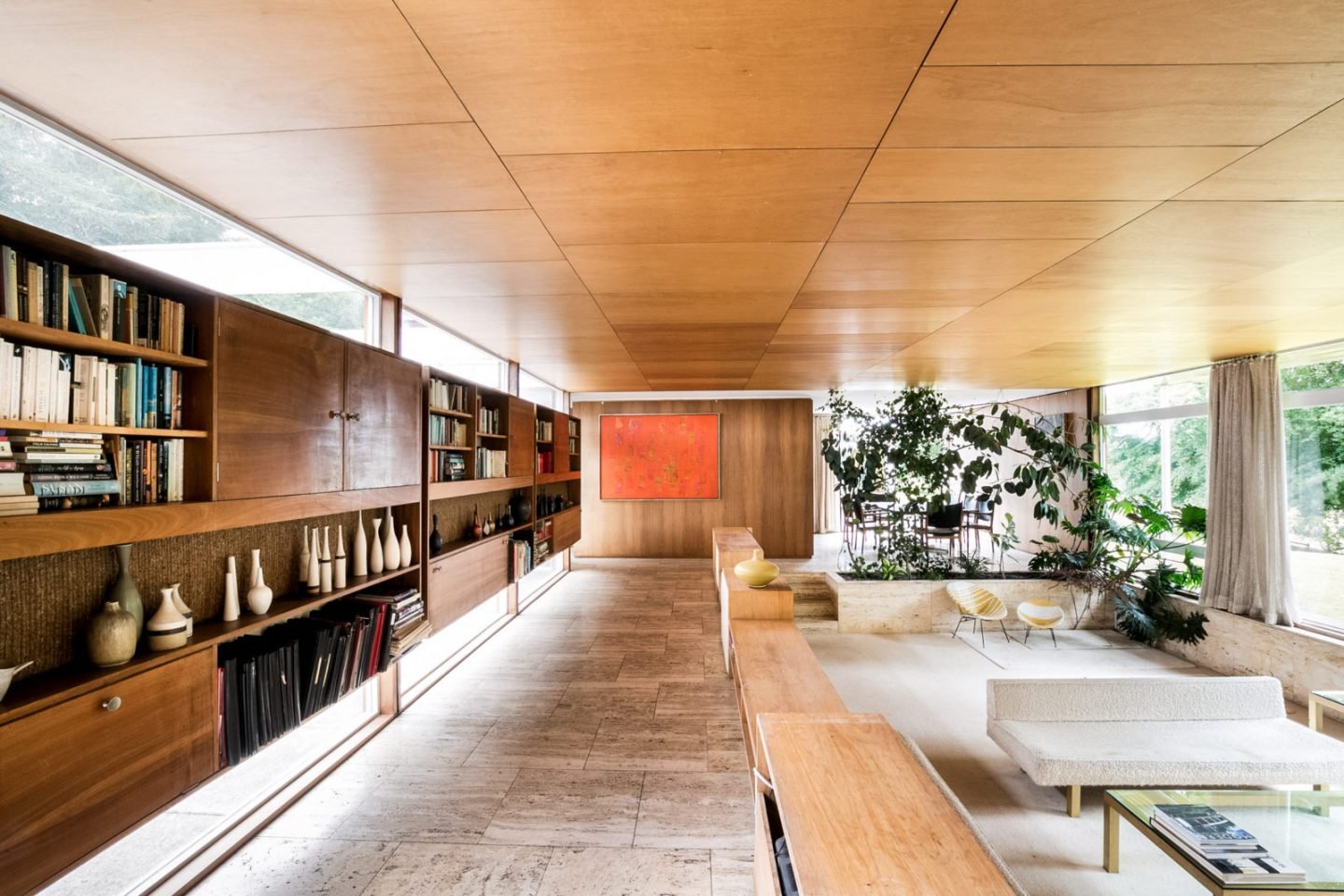 Klein House, Scottish Borders
 
Recognised for its exceptional architecture, the Category A-listed Klein House is tucked away among the Scottish Borders in the historic royal burgh of Selkirk. Commissioned by the renowned textile designer Bernat Klein – who supplied his sought-after fabrics to Christian Dior and Yves Saint Laurent – and designed by famed modernist architect Peter Womersley, the Klein House is a mid-century-fanatics' dream home. Inside, the open-plan living area steals the show with travertine floors, polished obeche wood ceiling, rosewood and walnut-panelled walls, and a sunken seating area surrounded by floor-to-ceiling windows framing surrounding views of 3.5 acres of land.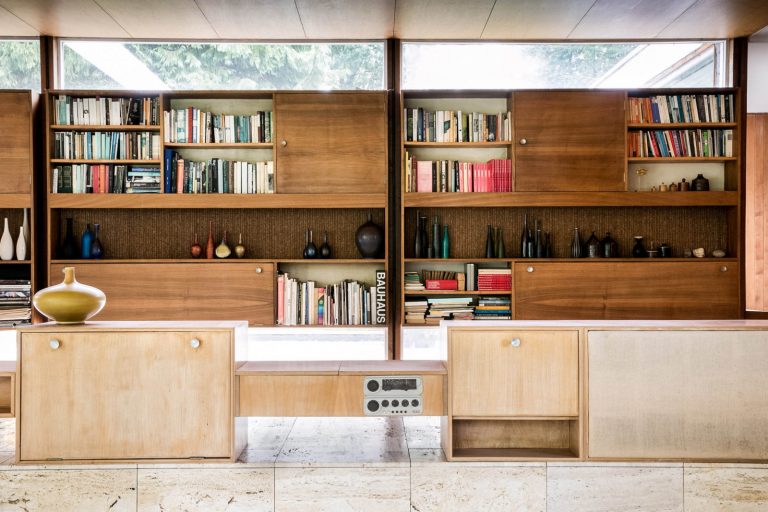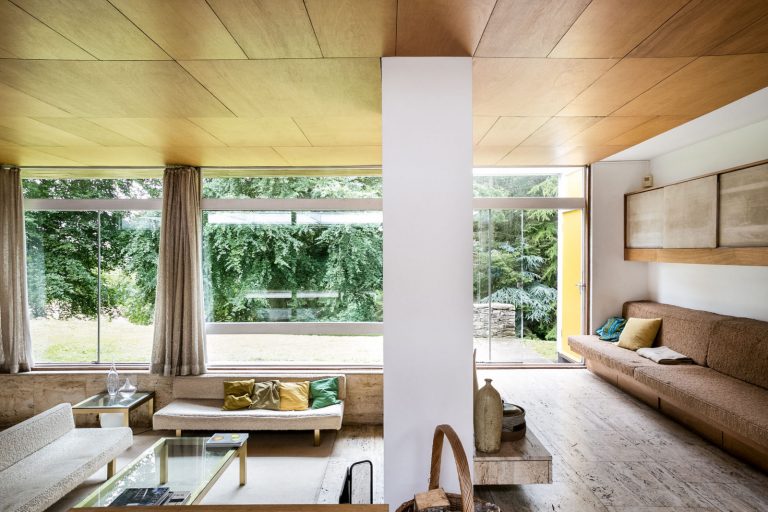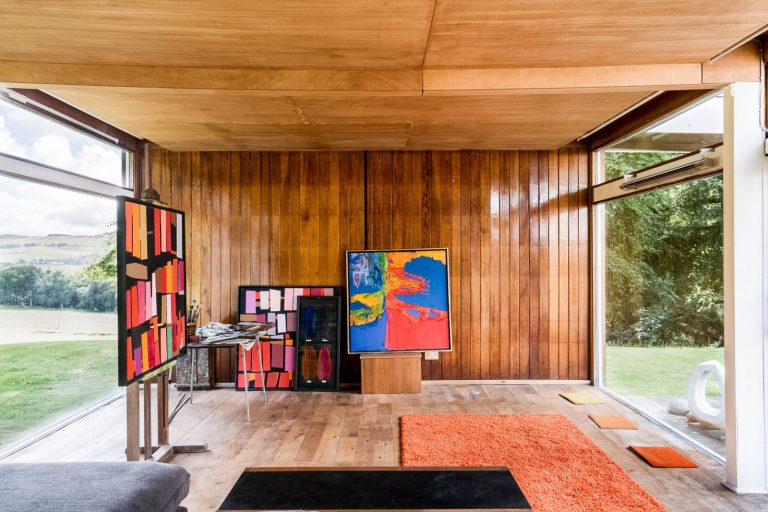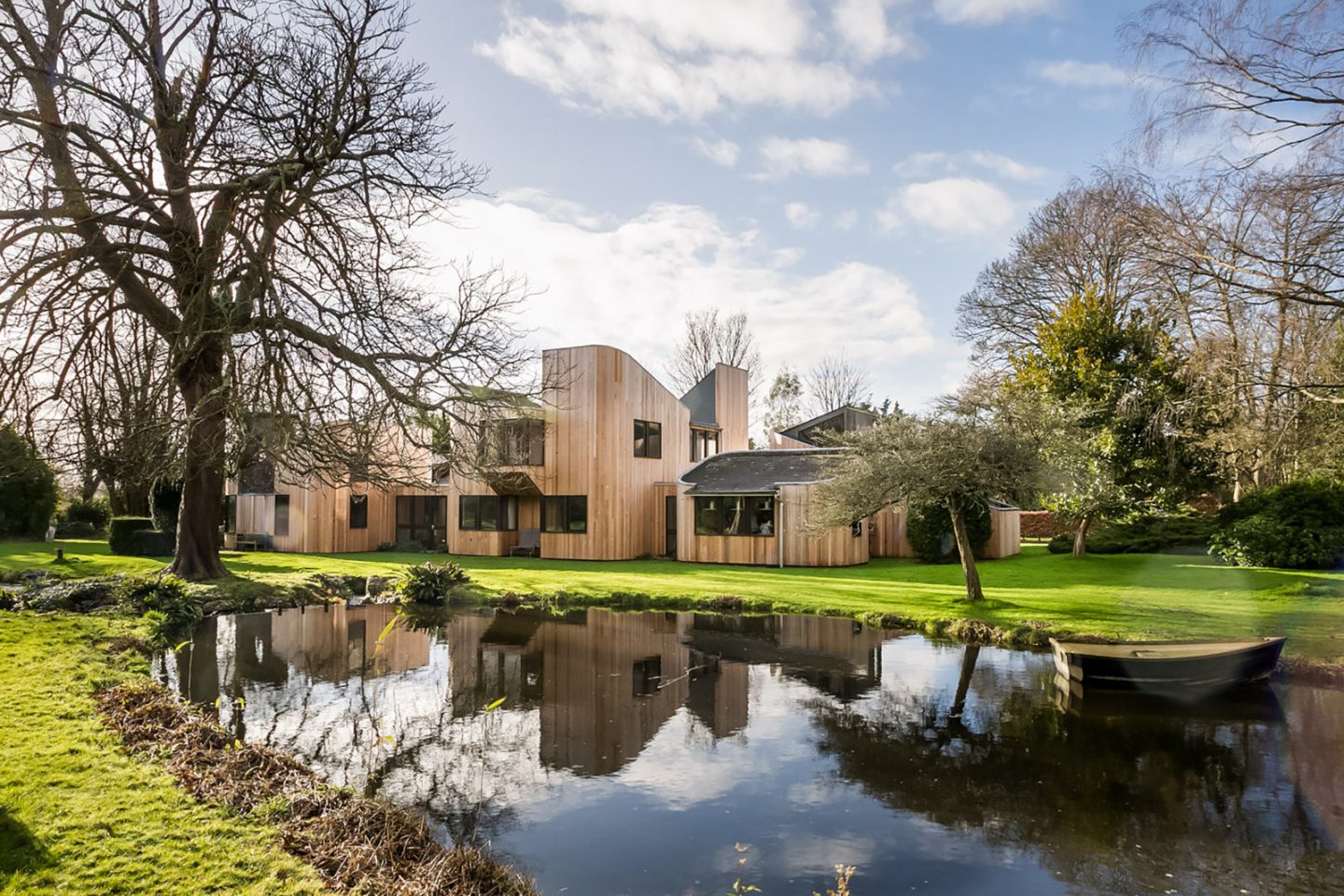 Walter Greaves Home, West Sussex
 
In the small hamlet of Runcton, just shy of Chichester, lies the Grade II* listed 5-bedroom home designed by the highly-regarded architect Walter Greaves. Featuring a complex skyline of timber frame and cedar cladding, the striking home of Walter Geaves nestles in with its idyllic surroundings. Coherence is a key feature of the property, where smooth curved edges blend seamlessly with the indoors and cedar cladding moves inside and around the house. The spacious interiors don't stop short; there are custom-made furnishings, bespoke shelving and kitchen cabinets that follow the building's curved lines, highlighting Greaves' remarkable labour of love.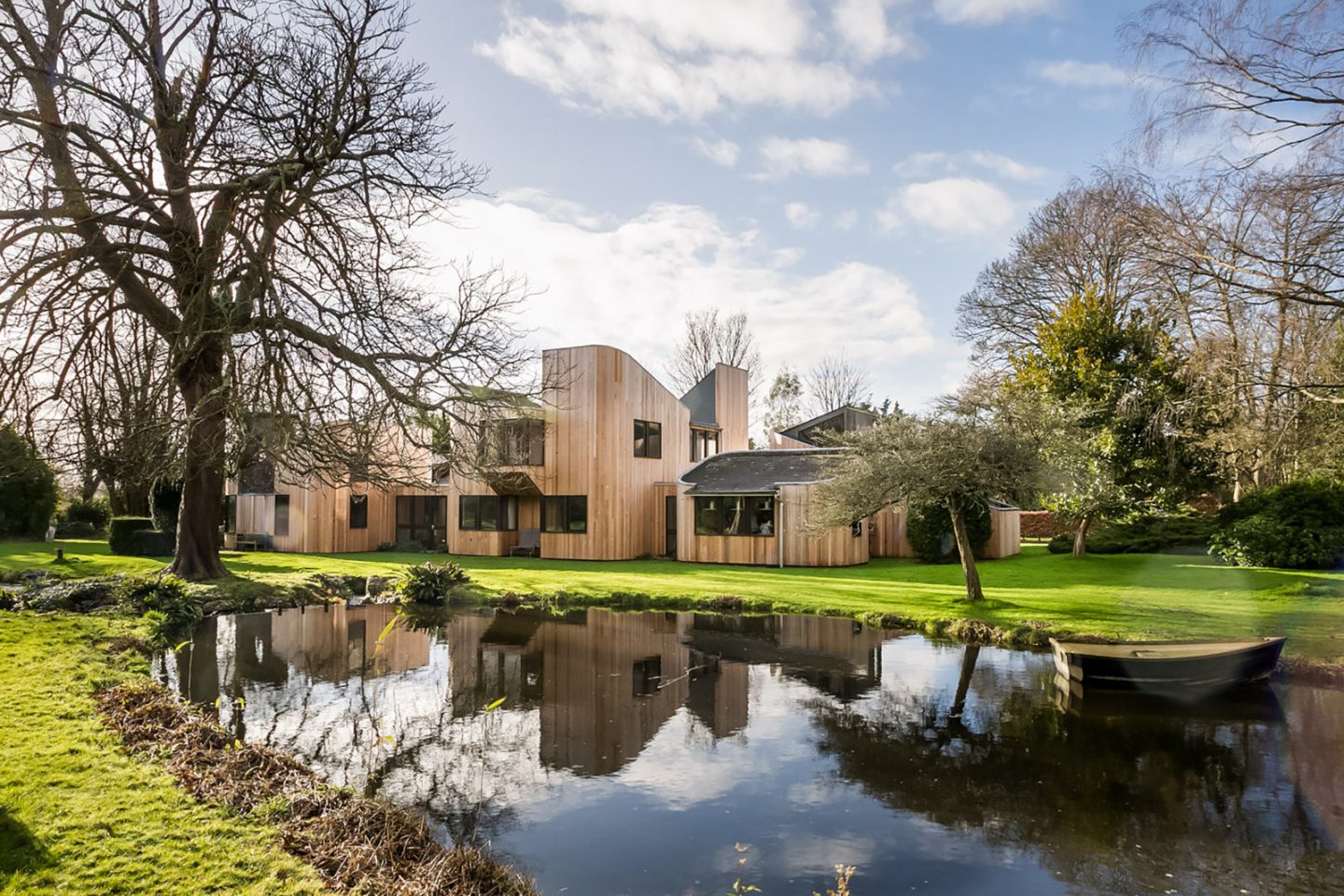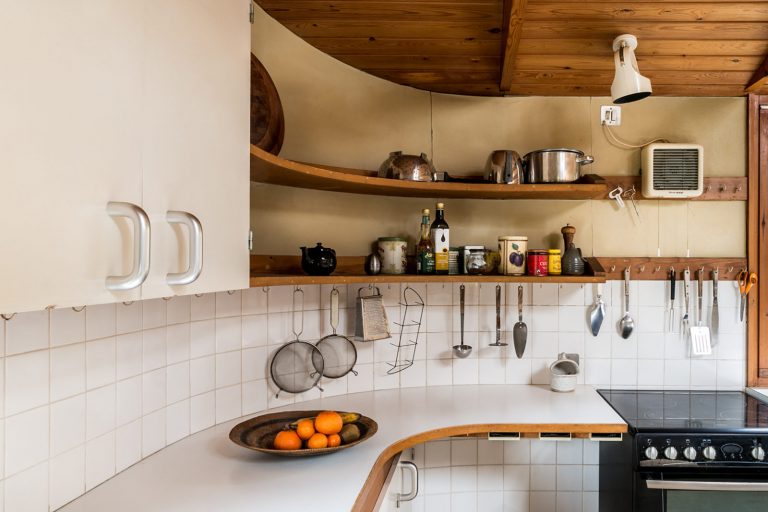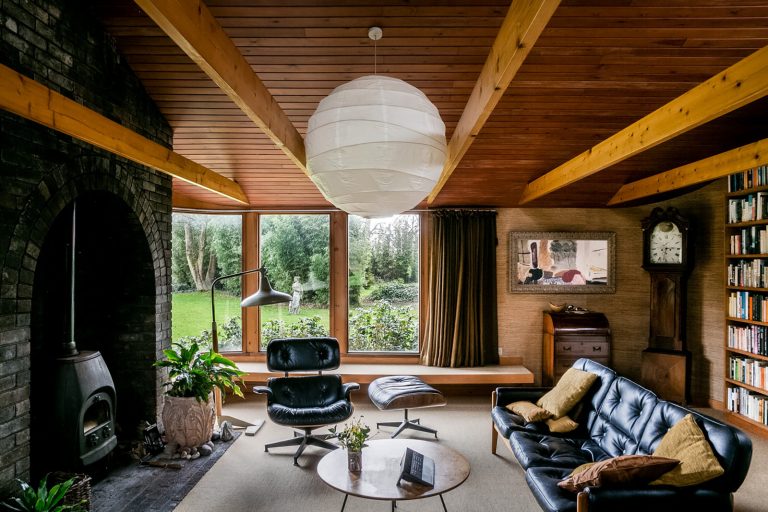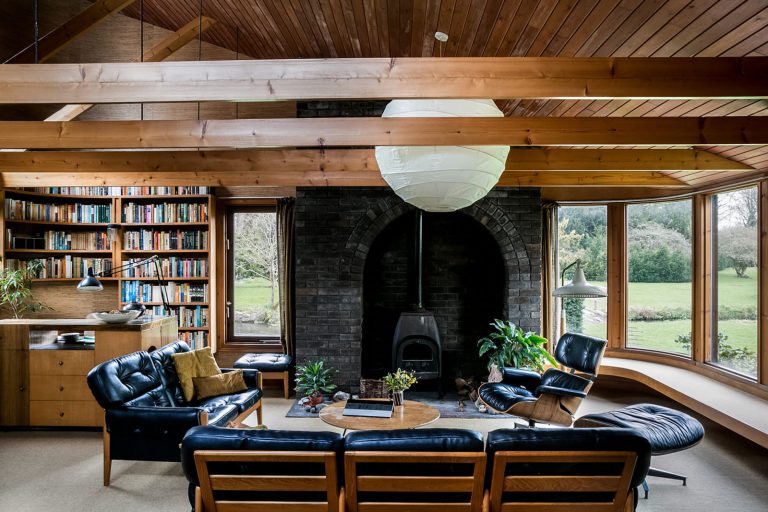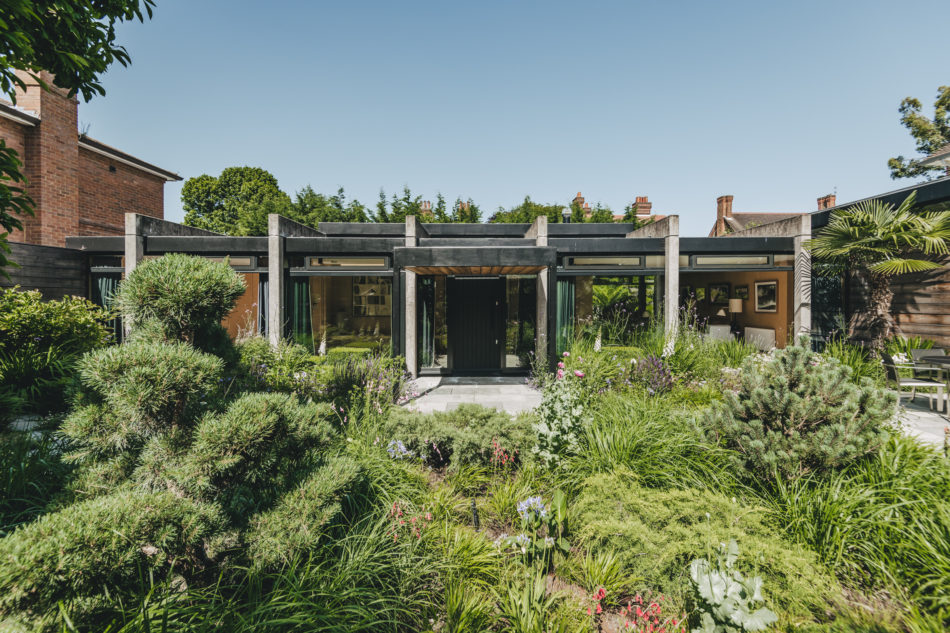 Foggo & Thomas House, Wimbledon
 
Reminiscent of the Case Study homes of California, Claremont fabric house owner Adam Sykes brings a slice of the West Coast to leafy Wimbledon. Designed by Mies-inspired duo Foggo & Thomas in 1963, the exposed 'skin and bones' architecture forms a largely glass shell held around a steel or concrete framework, which sits neatly among the usual Edwardian homes of South West London. Inside, the modernist renovation takes a softer approach – see the spiced-orange accents against birch plywood shelving, plush textiles, Charles Eames furnishings and a catalogue of ceramic vases.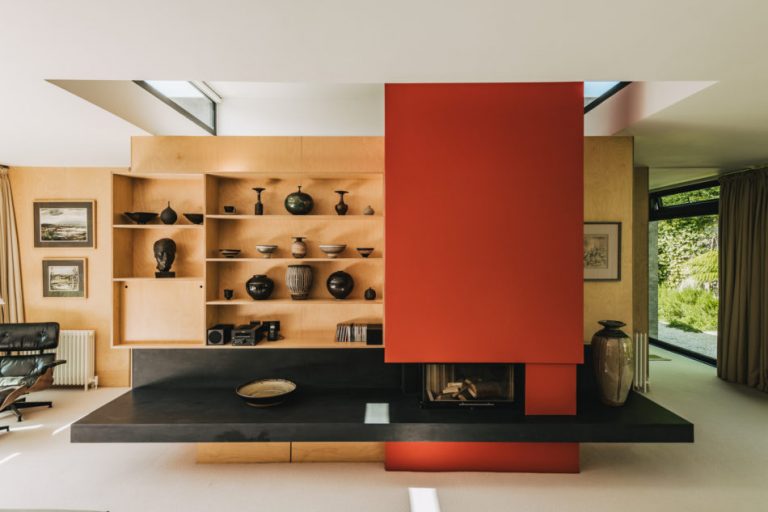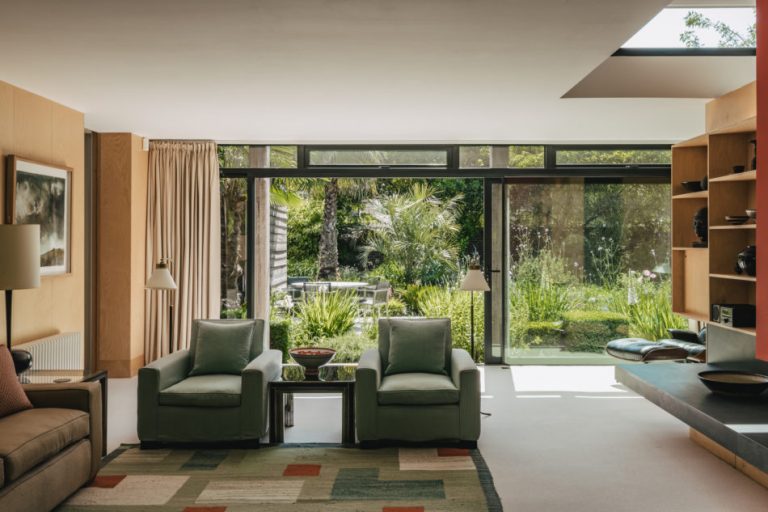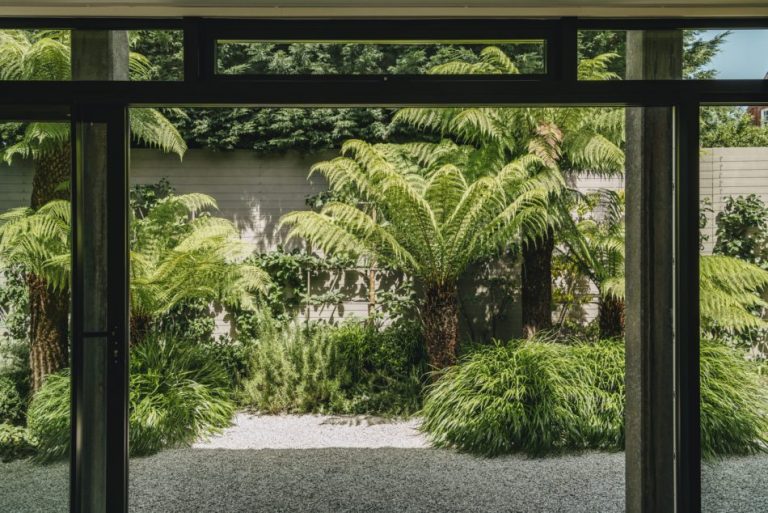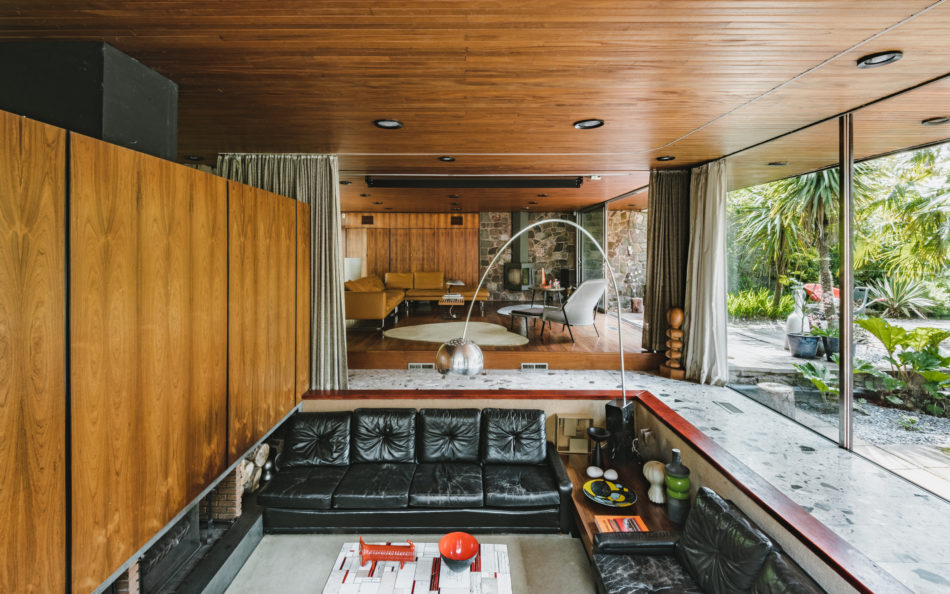 David Shelley Home, Nottinghamshire
 
Continuing with Case Study-esque homes, enter 1970s architect David Shelley's mid-century masterpiece in Nottinghamshire, now owned by Atomic Interiors founders, Monica and Simon Siegel. The five-bedroom steel-framed structure is built into a banked hillside, containing open-plan living spaces that divide the rooms without the need for partition walls. Just like a backdrop to a retro Bond film or the 60s-inspired TV show Mad Men, the home displays all the hallmarks of the era. There's pale terrazzo floors, rosewood and teak panelled walls, concealed drinks cabinets, carp ponds and even a sunken conversation pit.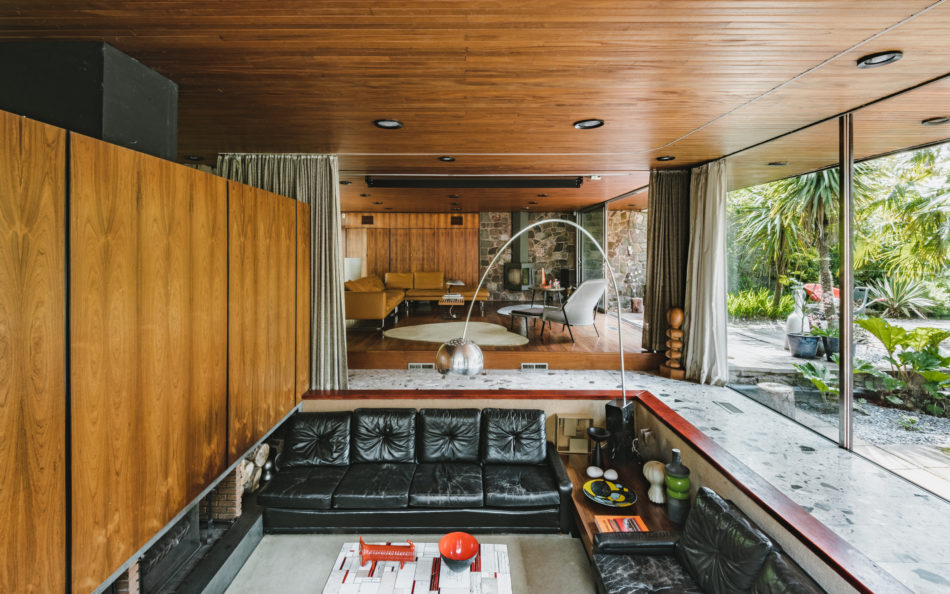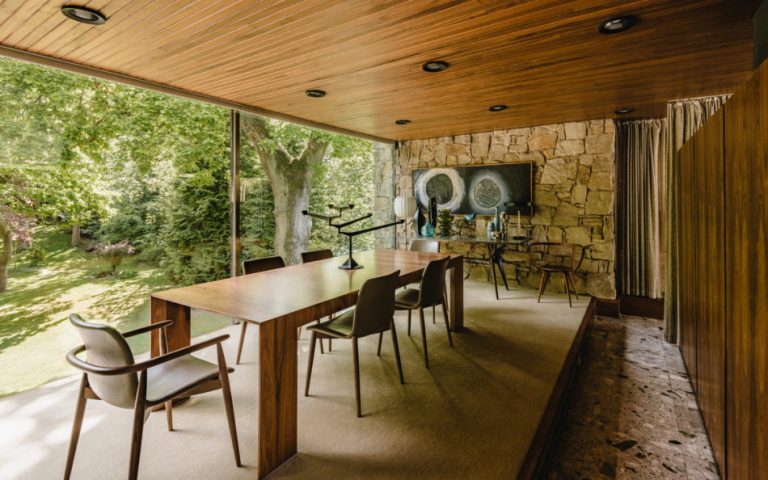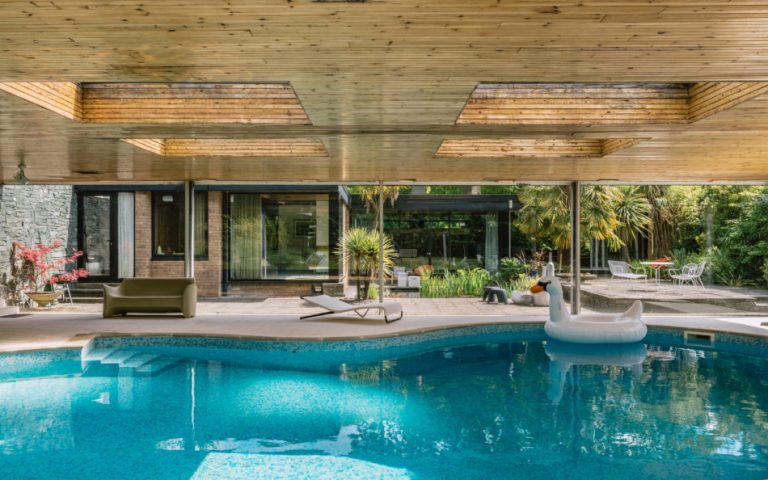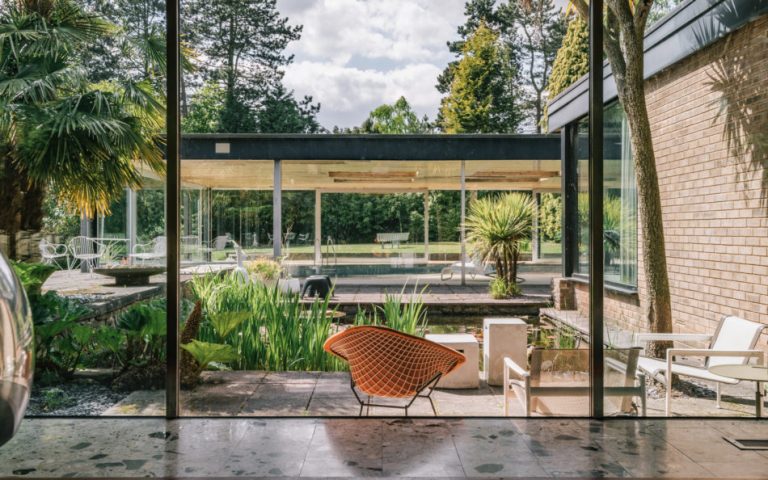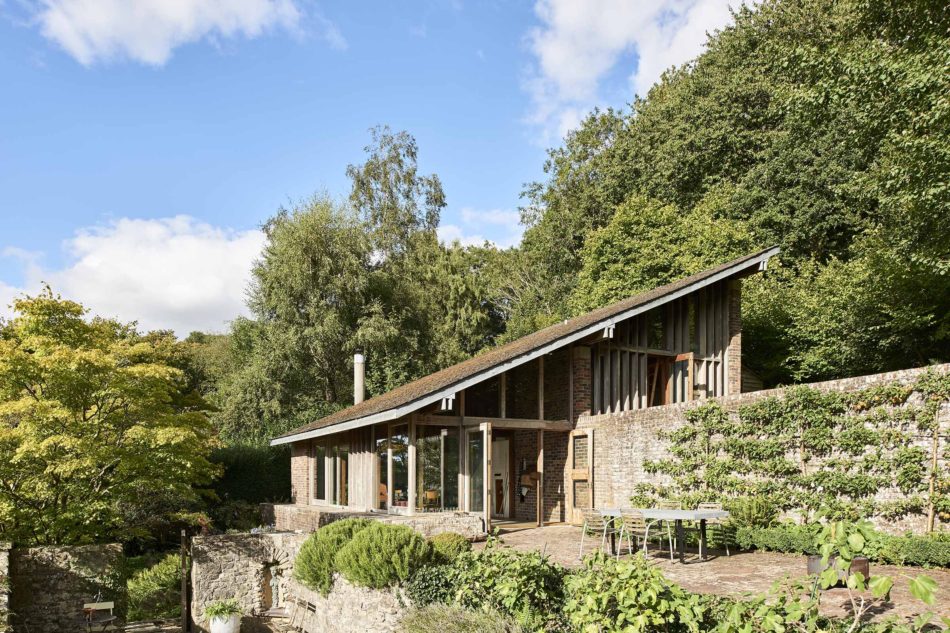 Ansty Plum, Shaftesbury
 
Although Ansty Plum was built in 1962 by architect David Levitt, it has since experienced an extensive yet hardly visible restoration. Built into a steeped hillside, where a distinctive sloped Douglas Fir roof follows the gradient of the hill, the neatly sized Antsy Plum reimagines modern living. Building restrictions meant the initial design was pared back to the essentials, and materials were repurposed from the original build. The once used zinc panelled doors have been fashioned into new table surfaces and the brick flooring is long gone, now used for landscaping and an outdoor patio. The result is a work of reverence, where consideration is an antidote to excess.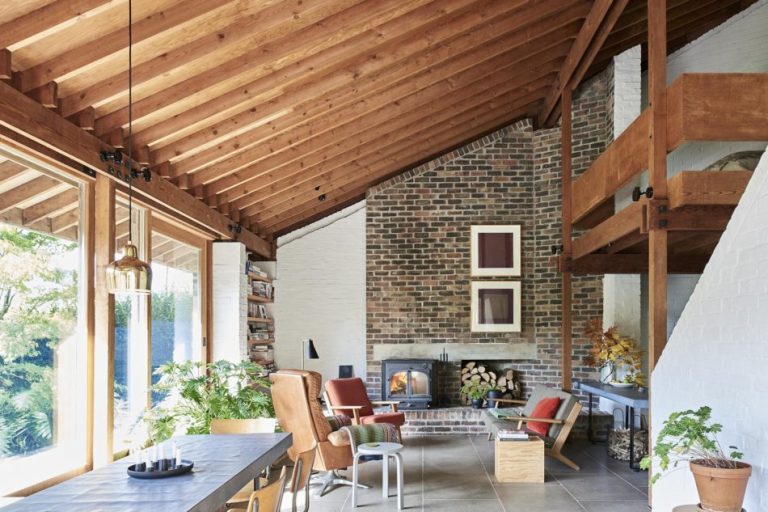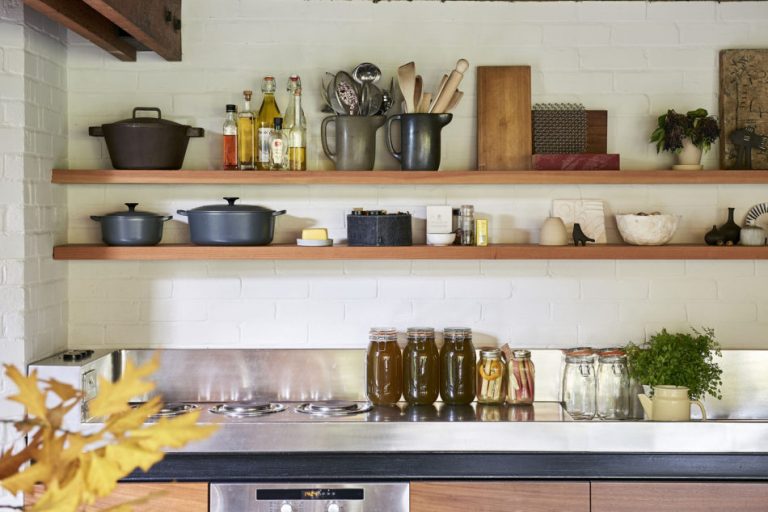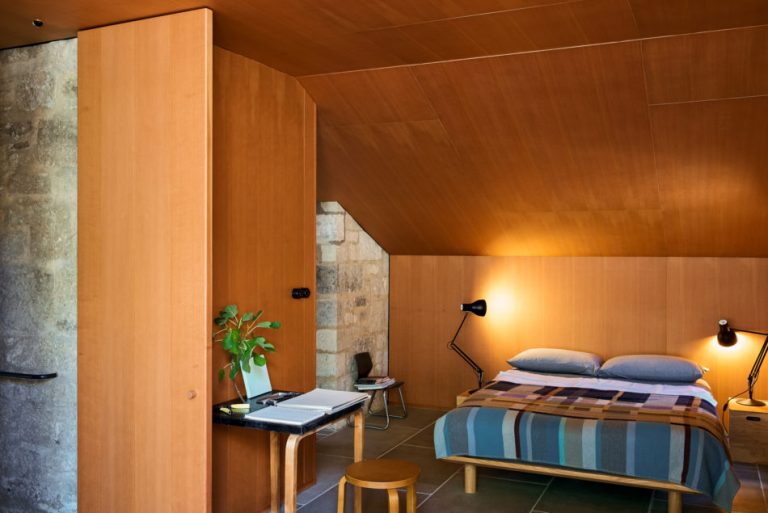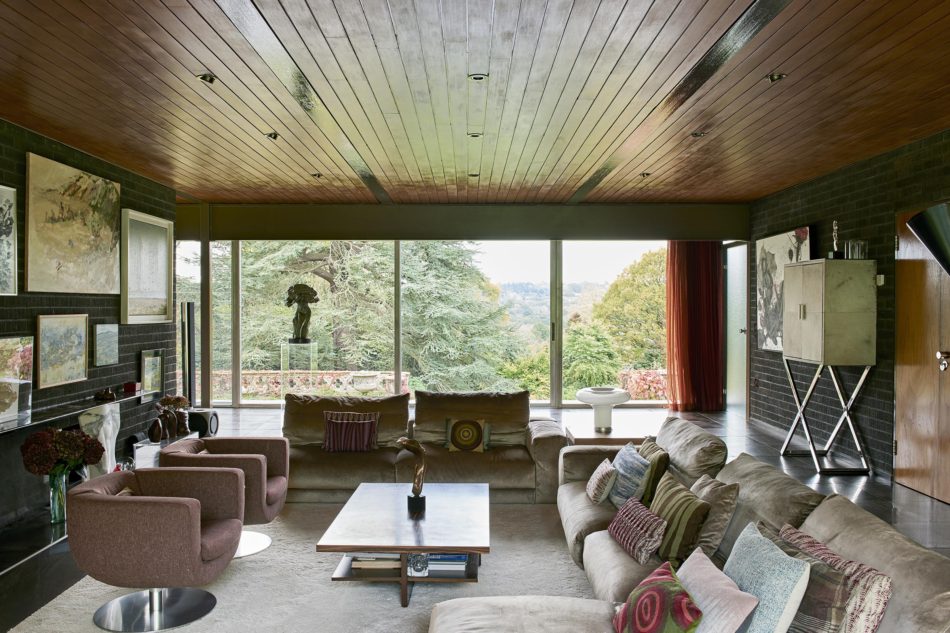 Capel Manor House, Kent
Not only does the Grade II* listed Capel Manor House boast a reputation for the finest examples of modernist architecture in the UK, the Michael Manser designed home is also on display in the V&A Museum as a scale model. The jewel box home was designed to create an indoor-outdoor experience with floor-to-ceiling glass panels to replace exterior walls. The open-plan living has allowed the gardens to be effectively incorporated into the house interiors, creating dramatic 360-degree views. While the scenery demands attention, inside, the interior styling takes a step back with a sophisticated polished look that is reminiscent of the 1970s, without being kitsch.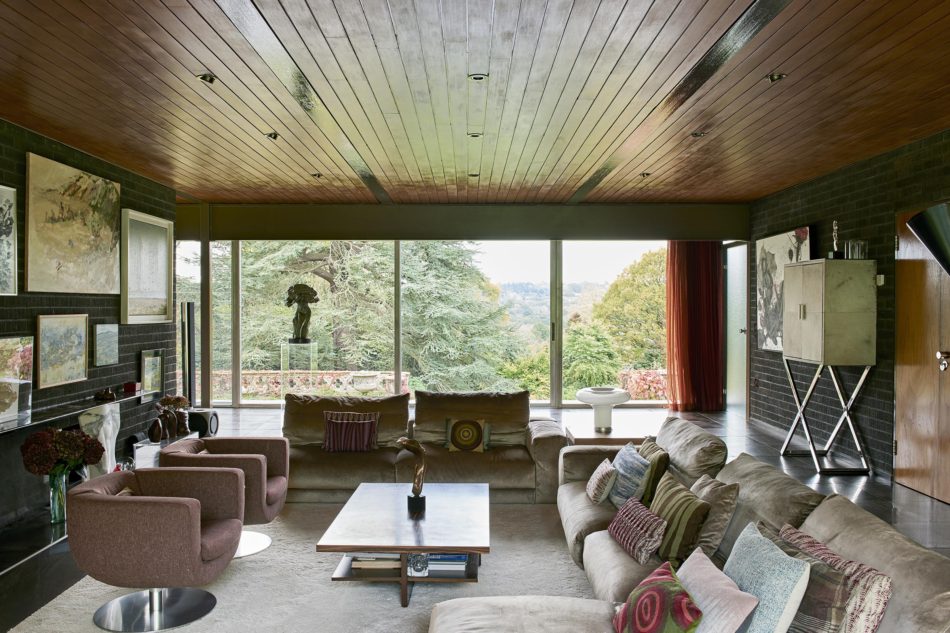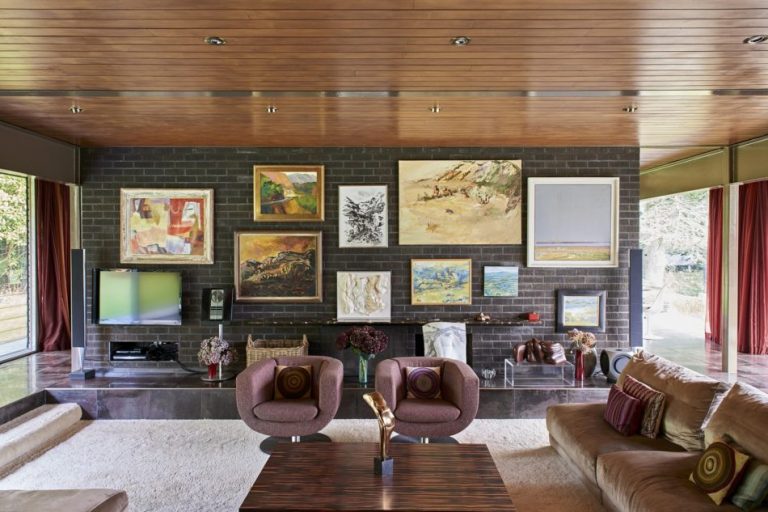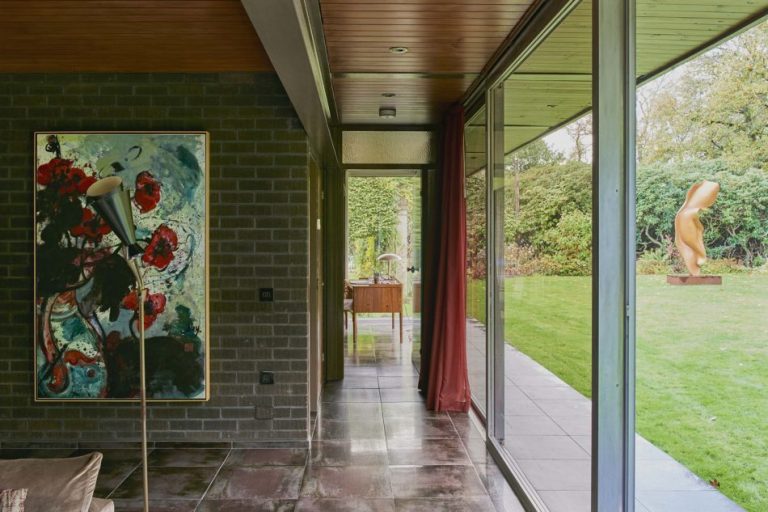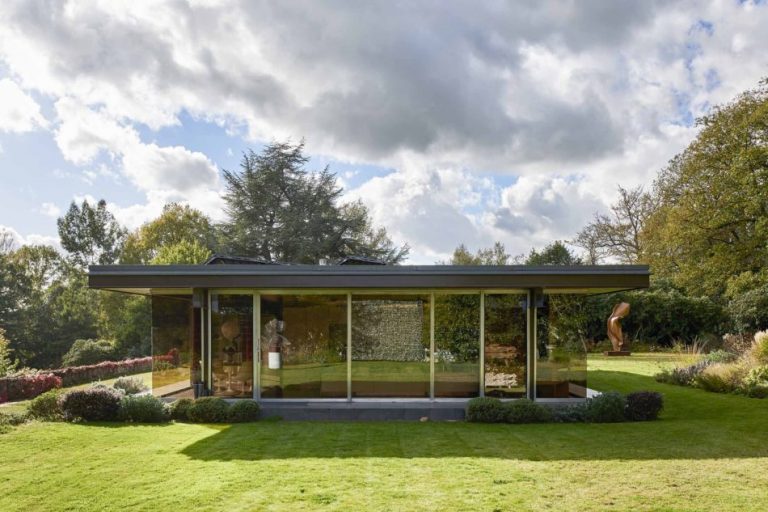 Whether you're actively seeking to buy your next home or merely perusing for interior inspiration, The Modern House curates a pre-approved selection of architectural marvels.