How To Wear The Denim Skirt This Summer
Denim skirts are an iconic 2000s staple – think Paris Hilton, The O.C. and Laguna Beach – however fast forward to 2020 and they've made quite the (chic) comeback. In an array of hues, textures, lengths and cuts, there's a multitude of ways to wear the denim mini and we've got the perfect dose of celebrity style to inspire you this summer.
Good news for denim lovers, your faithful summer staple has returned. Whether you prefer white designs or classic washes of blue, look to our latest pieces to revolve your wardrobe around.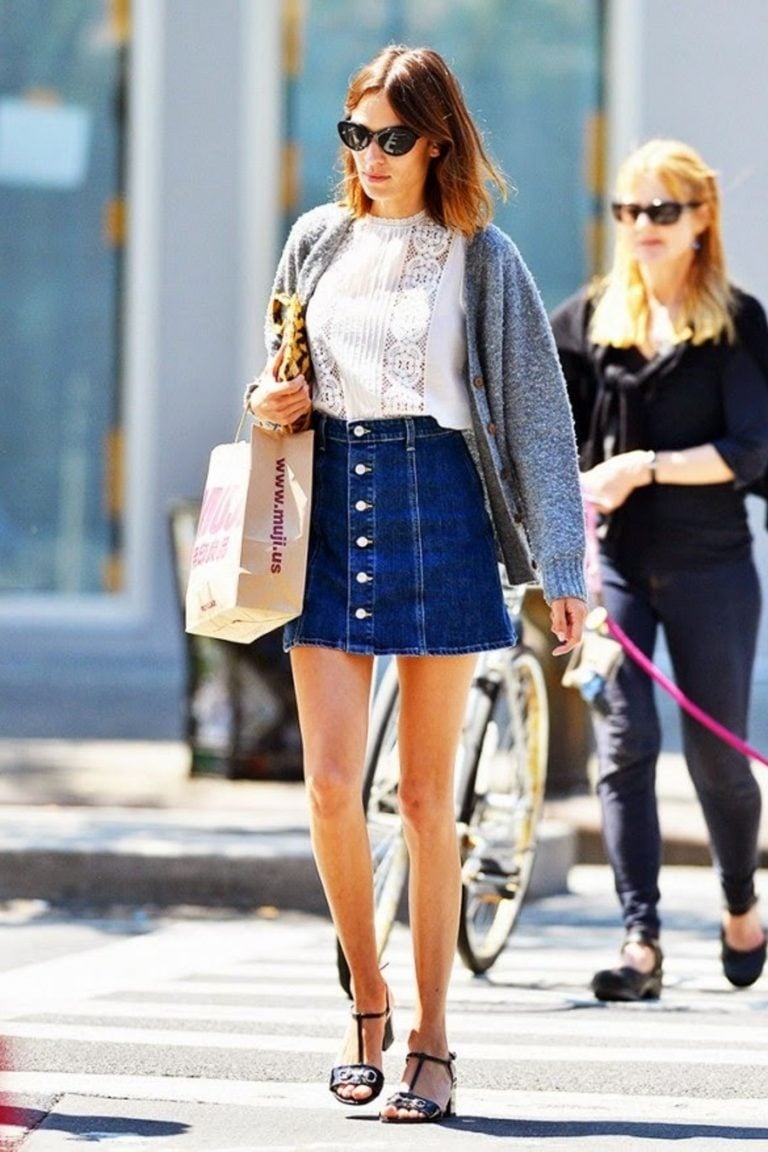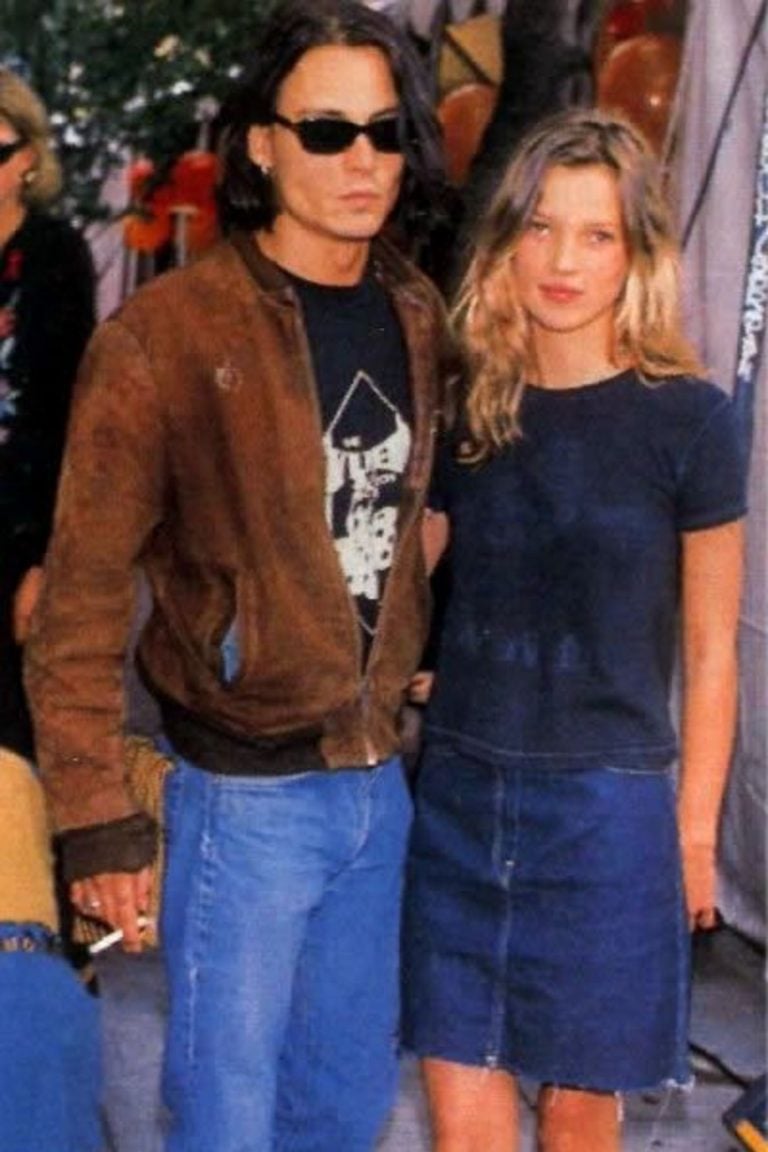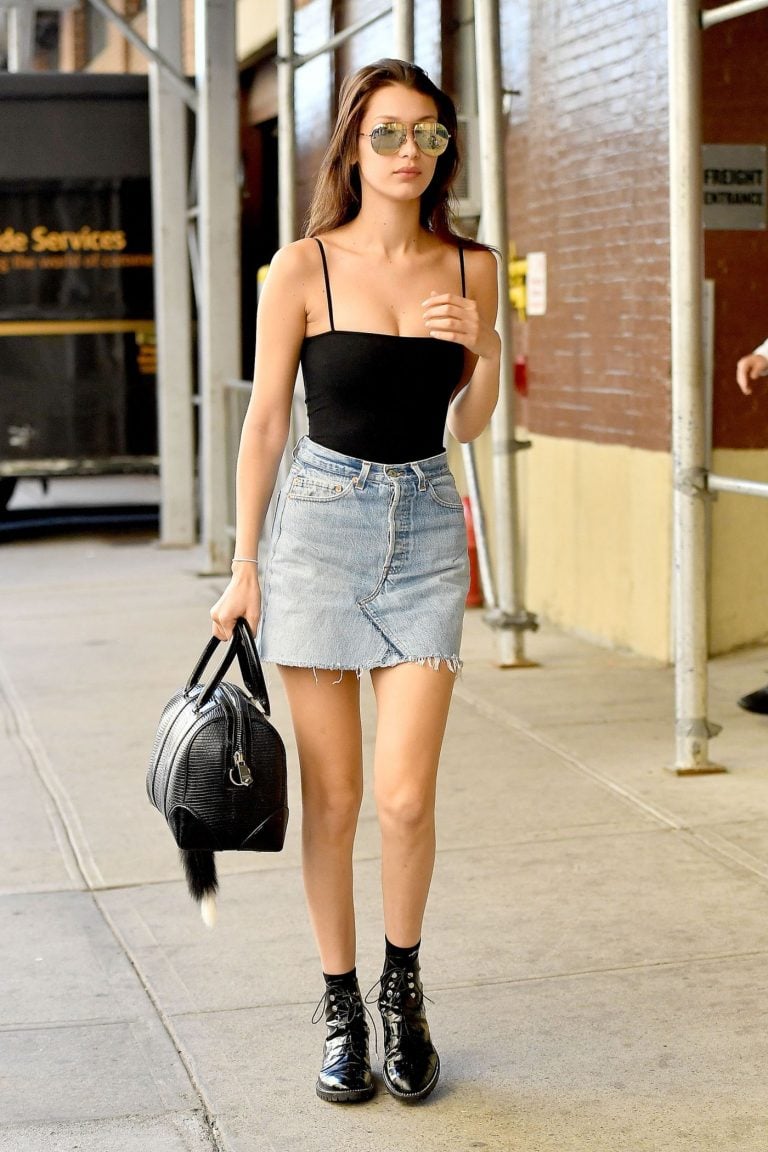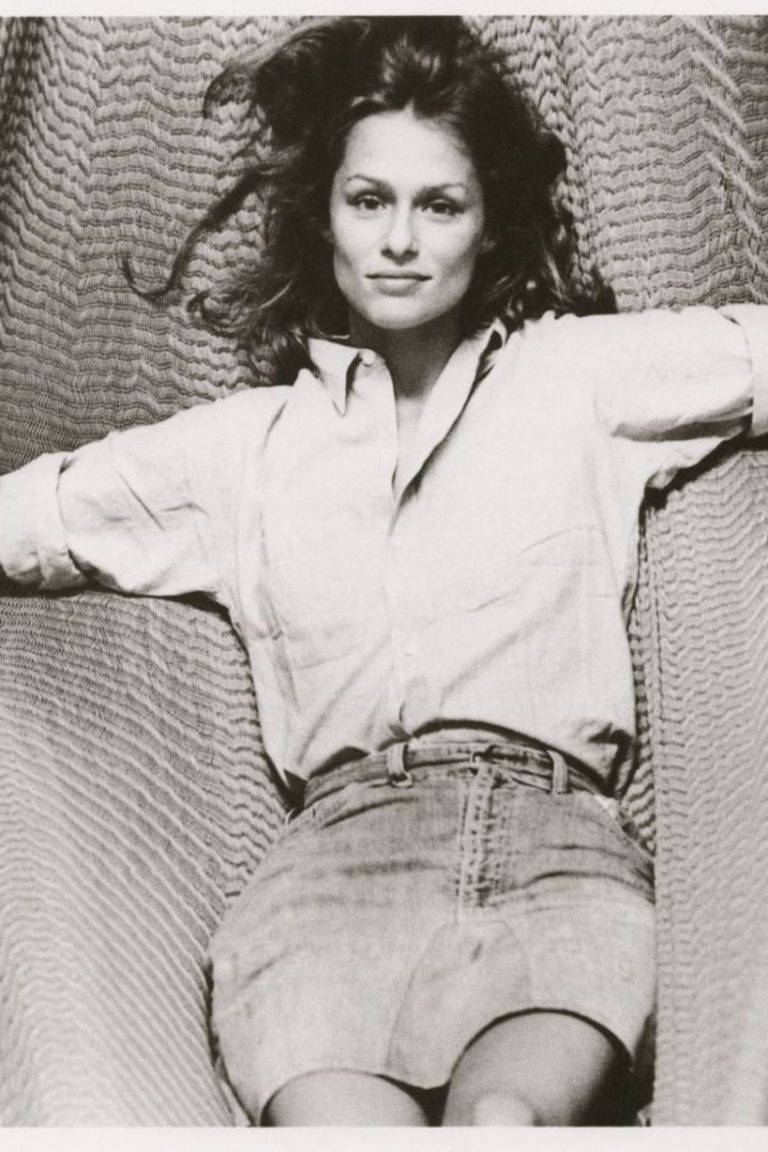 Keep it simple
One of our favourite ways to embrace the denim skirt trend is to keep things pared back. We can't get enough of Lauren Hutton's summer style, who paired her denim skirt with a lightweight linen blouse for an effortless feel. Channel this look and instil some holiday verve with our Seam Detail Denim Skirt and Linen Button Tie Front Top – the perfect duo for keeping your cool during long hot days spent in the garden. Bella Hadid, Kate Moss and Poppy Delevigne take a similar minimal approach with T-shirts and blouses in simple shades – this is how to nail easy summer dressing.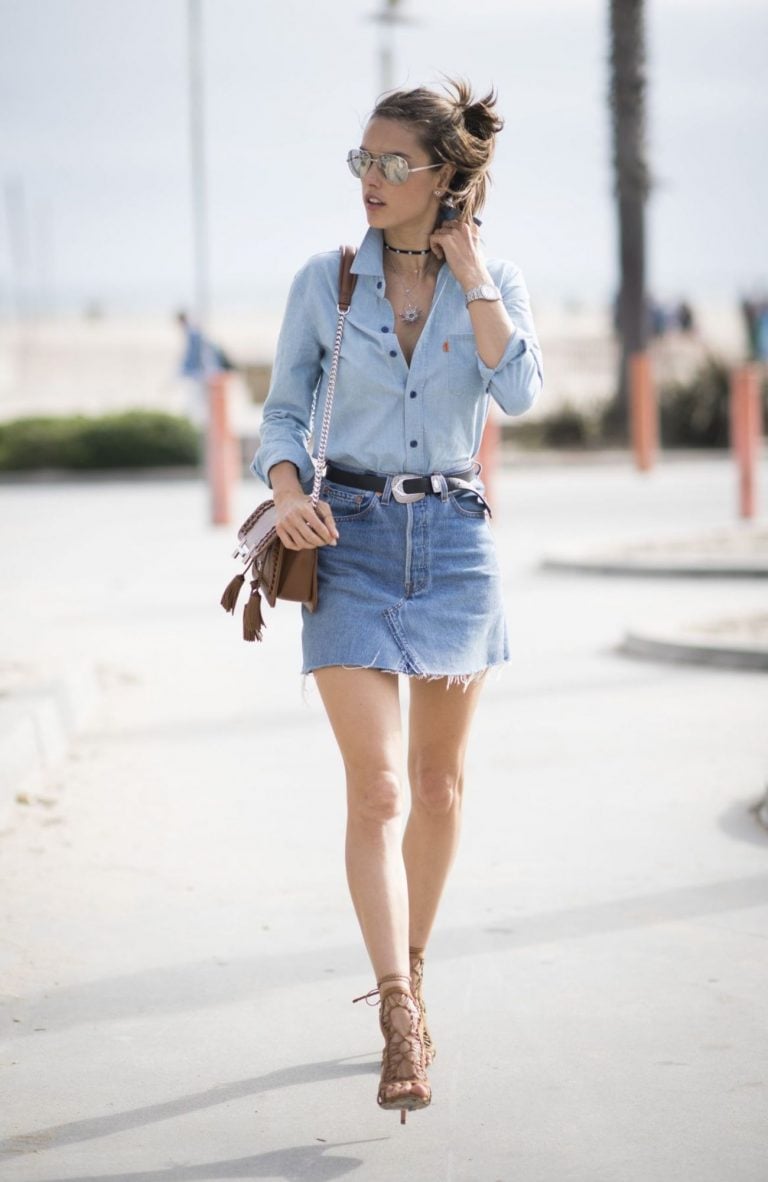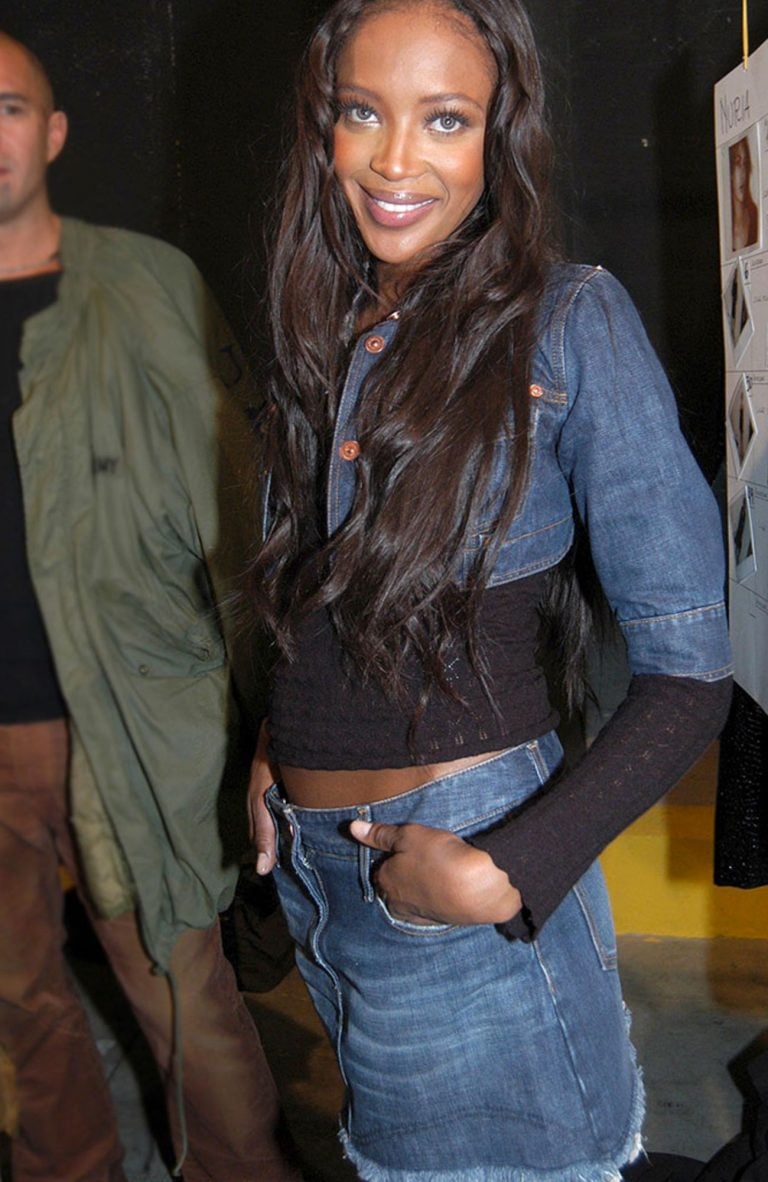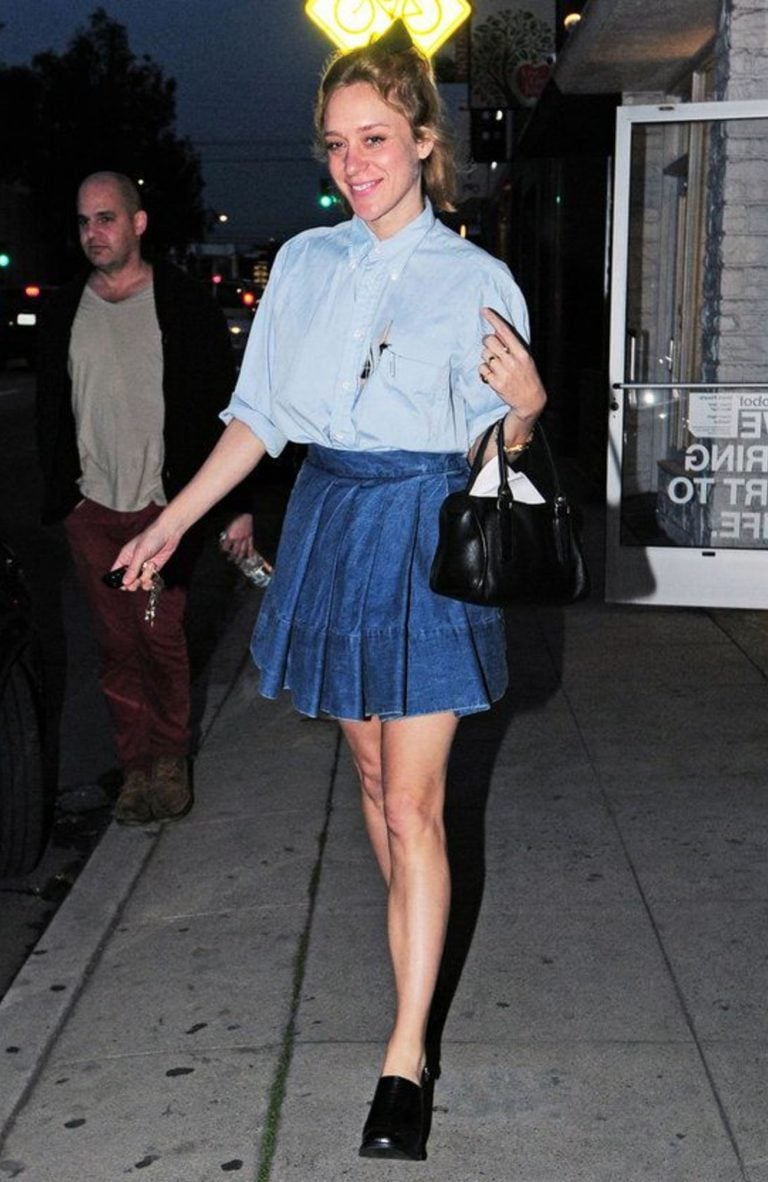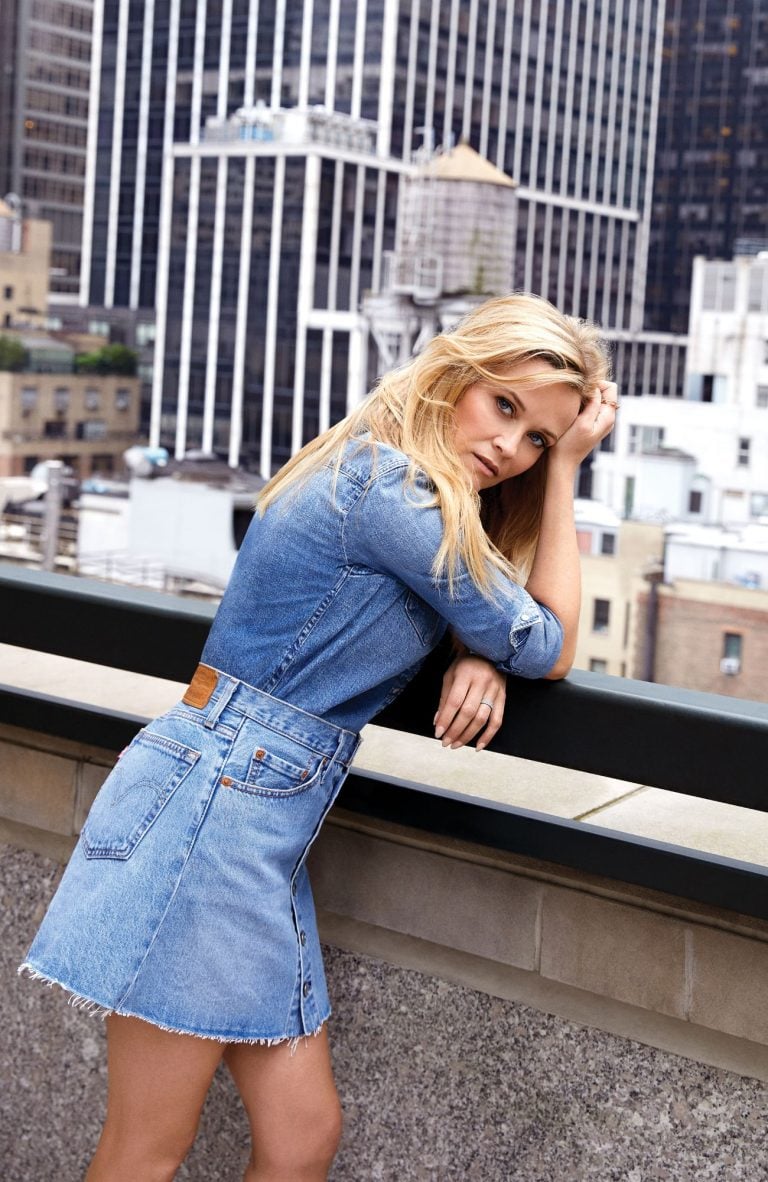 Double denim
If you lean towards maximalist style – opt for double denim combinations. Failsafe yet high-impact, the easiest way to master this look is by choosing denim in the same hues – take note from Naomi Campbell and Reese Witherspoon. However if you feel like adding a contrast, pair light washes with mid and dark washes for easy looks you can mix and match. Denim over shirts and jackets make the perfect transeasonal staples too, so you can recreate this look with jeans throughout autumn-winter. If double denim isn't for you, try tonal dressing in all-white with our ivory denim skirt and a free-spirited top. By embracing colour drenching, you can still create a distinctive outfit in minutes.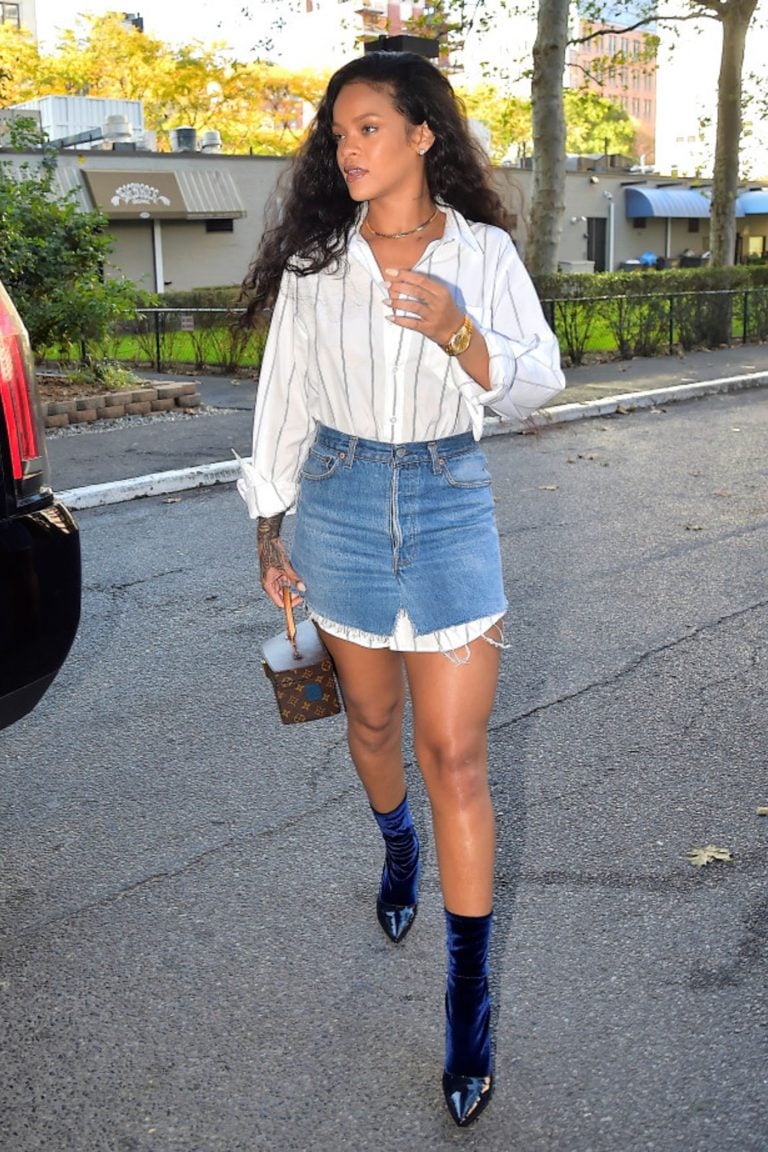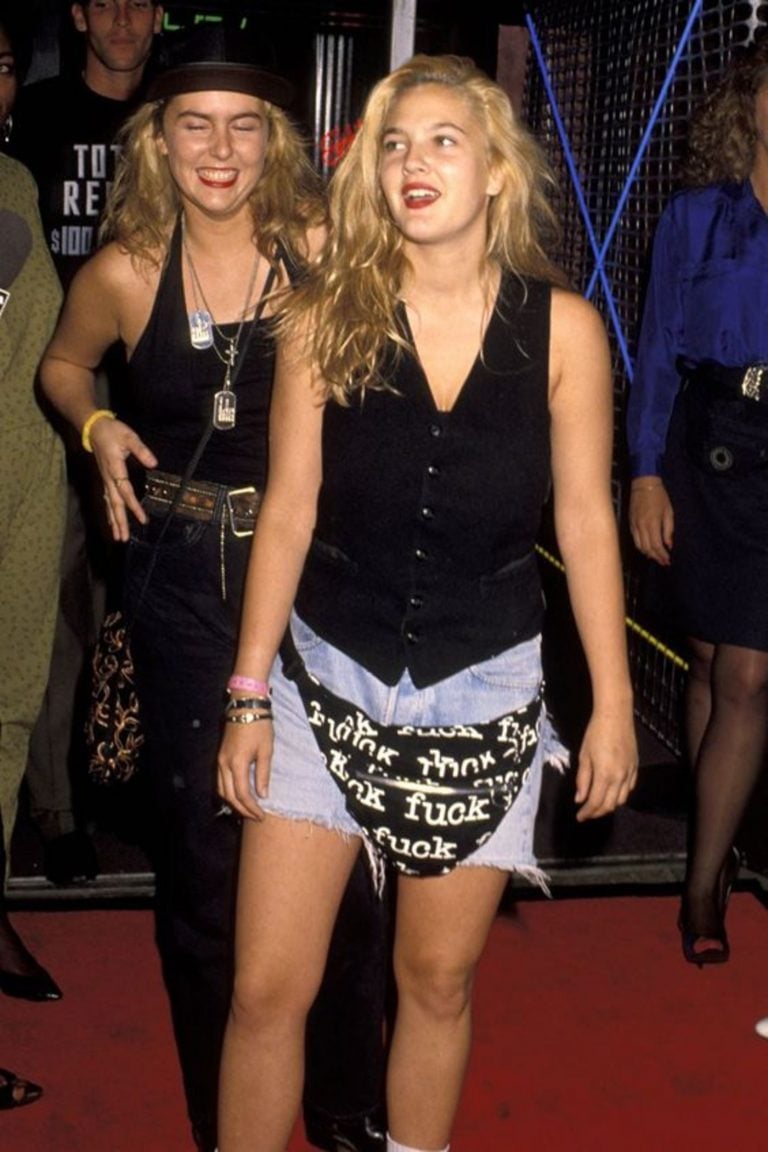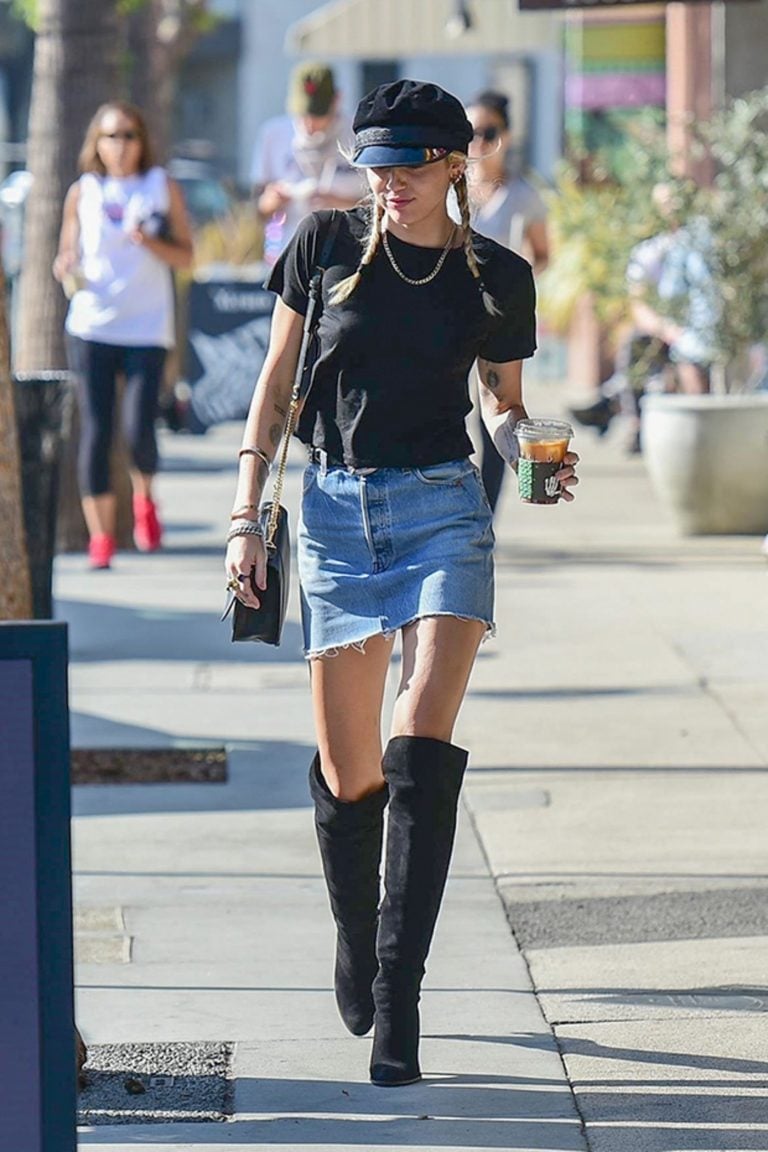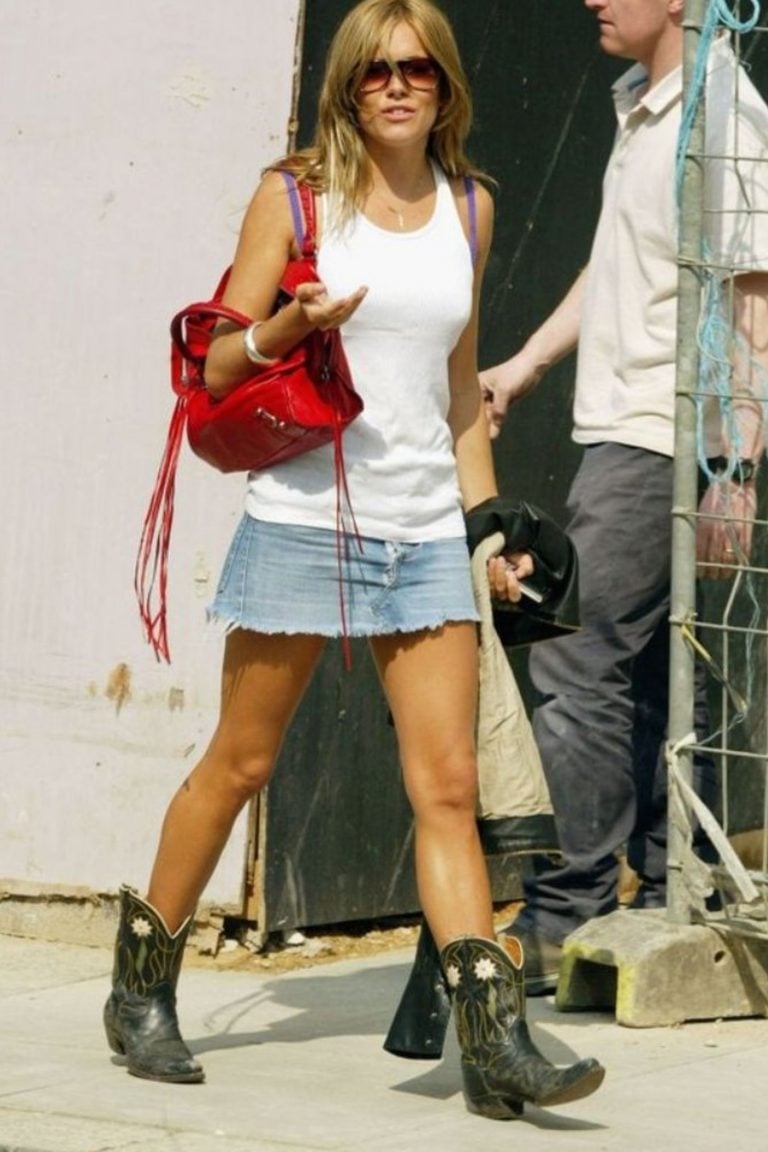 Statement accessories
Now may not seem like an obvious time to focus on details and accessories, but we are all about looking ahead. And nothing else lifts our mood quite like a playful handbag, statement shoes and unique jewellery. Characteristic accessories, as we know, have the ability to elevate any look whilst promising infinite style mileage – so when long lunches, days out and after-dark plans are back on the agenda, our eye-catching pieces won't have lost their allure.
Take note of Drew Barrymore's throwback style and one-of-a-kind bumbag, as well as Sienna Miller's vivid red shoulder bag, which add elements of quirk and interest to otherwise simple daytime looks. Alternatively, when it comes to Rihanna and Miley Cyrus' style, it's all about the shoes – because you can still show off sun kissed legs this summer, whilst adding a tougher edge via statement boots.