Layering Game: How To Wear The Knitted Tank From Now Until Summer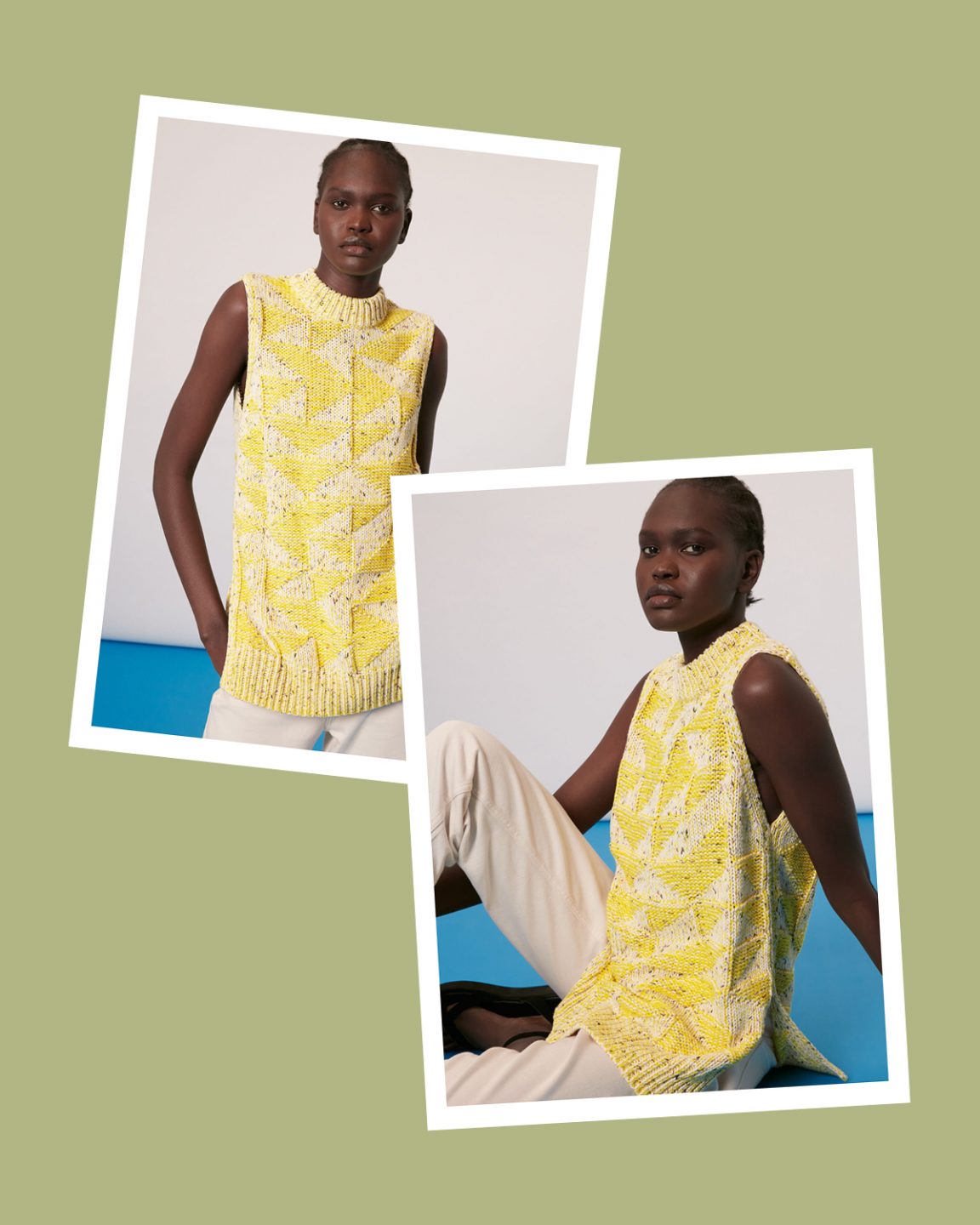 KNITWEAR HAS LONG BEEN THE MOST CHERISHED STYLE OF CLOTHING IN OUR WINTER WARDROBES.
Here lie the staples we turn to for comfort and ease, as well as the sure-fire layers to feel pulled together all season long. Yet somehow, we struggle to find ways to wear our beloved knits beyond the bounds of winter – enter the sleeveless knit, our all-season saviour.
With vintage roots, the knitted tank has shed its 'back-to-business' reputation and evolved into a clever (and chic) layer we can rely on. Our latest iterations have been crafted responsibly in an irresistible shade of yellow, offering endless layering potential. Slip yours on over crisp shirts or relaxed tees this winter, and add your favourite jeans for a timeless look that still feels relaxed. When the temperatures start to rise, swap shirts for lighter silk blouses or style the chunky knit as a standalone piece. It'll work with everything from linen trousers to signature denim shorts for a summer full of possibilities.
Looking for an outfit to satisfy day-to-night needs? Shrug sleeveless styles over printed midi dresses for a look that still wards off the winter chill. Alternatively to add more edge, style your new favourite tank with a simple tee and sleek leather trousers for a cool, seasonless approach.
"The beauty of a sleeveless tank is that it offers a fresh twist without full-look commitment, as you can always layer down and take it off. This is knitwear with brand new possibilities."