5 Minutes With: Lara Lee, chef and author of Coconut And Sambal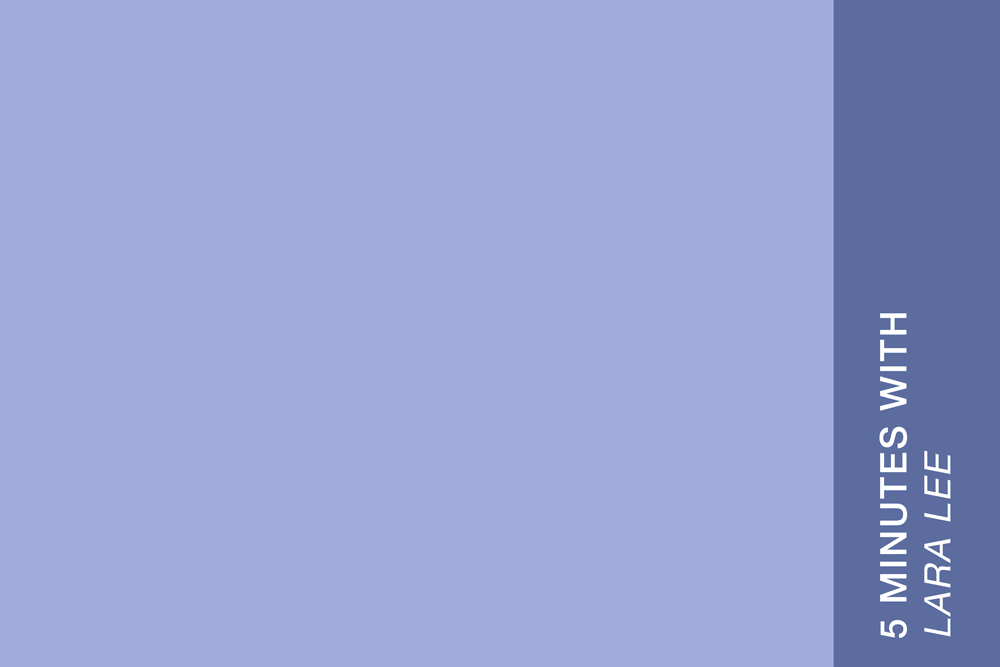 Chef, co-founder of Antipodean-inspired caterers Kiwi & Roo and now author, Lara Lee's path to professional cooking was not an obvious career choice, but arguably one that may have always been in the background. Her debut cookbook Coconut & Sambal traces Lara's Indonesian heritage, from discovering her Timor-native grandmother's recipes to island-hopping across the Indonesian Archipelago, unlocking culinary secrets in the kitchens of extended families and welcoming strangers alike.
A formally trained dancer with a writing degree in hand, Lara Lee (like many young professionals) found herself unsatisfied with a career in technology sales. Cooking may not have come naturally, but her memories of life in Australia with distant smells of her grandmother's cooking urged Lara to start experimenting in the kitchen. What followed was nine-months at the prestigious Prue Leith's Cookery School and a street-food stall-turned-catering company, championing the magnificent but little-known cuisine of Indonesia.
While some culinary pursuits may be on hold during lockdown, Lara hasn't slowed down – even with a nine-month-old baby. With her debut cookbook Coconut & Sambal hitting the shelves, we caught up with the chef to discuss the inspirations behind her Indonesian cooking, her dream dinner guests and which restaurant she is most looking forward to visiting post lockdown.
Talk us through the inspiration behind Coconut & Sambal…
I was raised in Sydney, and for a period of time in my childhood, my grandmother relocated to live with us from Timor, one of the 17,000 islands that form the Indonesian archipelago. I spent my early childhood eating her native cuisine and being surrounded by Indonesian flavours. So when I became a chef, I knew I wanted to rediscover those flavours and explore my heritage. I spent half a year researching recipes across Indonesia, learning dishes from family members and generous locals I met along the way, from the west of Sumatra across to Java, Bali, Sulawesi and Timor in the east. The cookbook was my way of getting to know my grandmother again through her food; Coconut & Sambal is a celebration of her.
Give us a sneak peek into Coconut & Sambal, which is your favourite recipe?
I adore beef rendang, which is a boldly flavoured and caramelised beef dish from west Sumatra. For me, it is the most delicious dish I've eaten in Indonesia, and I also love it because it is a one-pot wonder. Aromatics like lime leaf, bay leaves and lemongrass are placed in a large pot alongside coconut milk, stewing beef and spice paste.
You switched up your career to train as a chef, what inspired you to do that?
The path to becoming a chef was never obvious to me. I used to be a professional dancer but had to retire due to injury, and even though I studied writing at university, I ended up working in technology sales for a number of years. After nine years of living in London, I developed a passion for cooking. Hours would pass in the kitchen while experimenting with flavours and creating new dishes; cooking made my heart sing the way dancing used to. I knew I needed to take a leap of faith, so I saved up enough money to go to culinary school, and I haven't looked back since.
What role has food and cooking played throughout your life?
My earliest memories of my grandmother are watching her prepare an endless volume of Indonesian dishes in our home kitchen, from the steaming trays of Balinese spiced chicken that she roasted in the oven, to the homemade peanut sauce that she drizzled over Gado-Gado salad while my dad barbecued chicken satay in our backyard.
Indonesian food is my soul food, so it was really important to me to learn my grandmother's recipes and cook her food in adulthood, which was the starting point of the book really.
What's always stocked in your pantry?
In my fridge and freezer I always keep a supply of homemade sambal, which is a spicy relish made with chillies and other flavourful ingredients. Sambal is a condiment that Indonesians love and they eat a little sambal with every bite, turning even the dullest of meals into a triumph.
Do you have any cooking rituals?
Always taste your dish before you serve so you can add a little extra seasoning like salt, light soy sauce or kecap manis!
Which restaurant are you most looking forward to visiting when the lockdown is lifted?
The last place I visited before the lockdown was Wander, a contemporary Australian restaurant in Stoke Newington. This year they hosted a series featuring dishes from talented female chefs to celebrate International Women's Day – I just can't wait to go back again.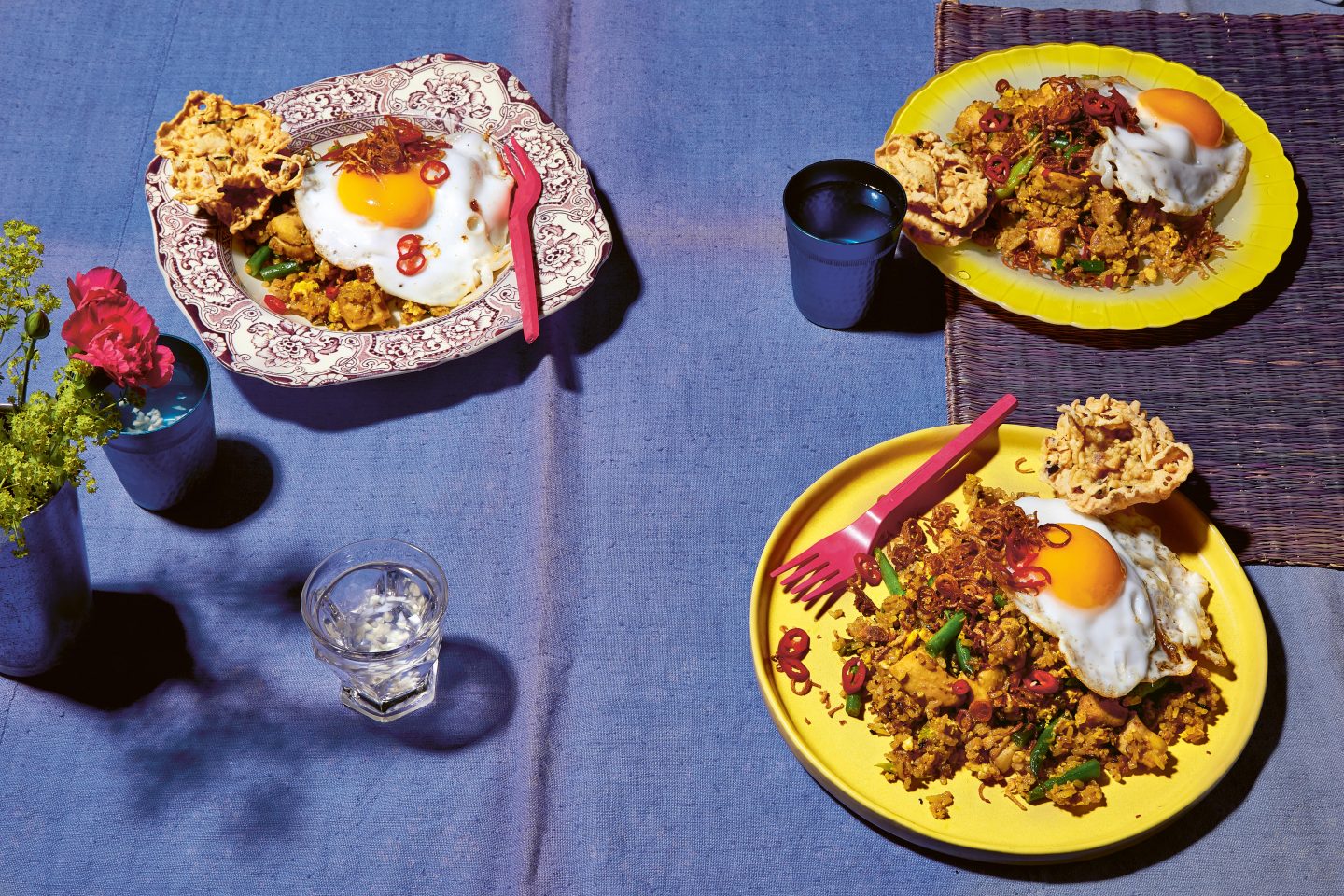 How are you staying creative?
I am taking the cookbooks off the shelf that I have never had time to cook from before and diving into them. We're using food to escape and transport us to Mexico, Jerusalem, Iran and Thailand every day – I've definitely become a kitchen tourist.
Your dream dinner party guests would be...
Alexandria Ocasio-Cortez, Chrissy Teigen, Celeste Barber, RuPaul, Louis Theroux, Phoebe Waller-Bridge and my husband Nick! It's going to be a long table…
The women who inspire you?
Too many! Yoko Ono for her work as a performance artist and peace activist, Yayoi Kusama for her artworks that remind us that "life is the heart of a rainbow", Jacinda Arden for being an awe-inspiring world leader and mother, Nigella Lawson for her celebration of the home cook and my mum for her zest for life.
A memorable book you've read recently?
I really enjoyed My Sister, the Serial Killer by Oyinkan Braithwaite, a sharp and darkly funny novel about a Nigerian woman whose younger sister has a habit of killing her boyfriends… Gripping stuff!
Your first book, Coconut & Sambal, has just been published – what's next?
While writing my first cookbook and recipe testing, I had a baby which has been a juggling act! For the next few months, I am going to enjoy the summer and being a mother. But I am looking forward to getting back into organising Indonesian supper clubs, and making waves on another cookbook.