In Conversation With Lucy Hannah And Zarghuna Kargar On Their Anthology That Amplifies The Voices Of Marginalised Afghan Women
Coming at a pivotal moment in Afghanistan's history, My Pen Is The Wing Of A Bird amplifies the voices of Afghan women who, until now, have struggled to get their stories out. Untold, an initiative founded by Creative Producer and Programme Director Lucy Hannah, works closely with marginalised groups, helping them develop their work and write the stories they want to tell in their own words. Working closely with a team of editors and translators, including Afghan-born Zarghuna Kargar, the book comprises work from just some of Afghanistan's most exciting contemporary voices, exploring issues that span family, tradition, gender identity, sexuality and more. In addition, Hannah, Kargar and the team worked intimately with writers, ensuring their stories remained as true to their vision through the translation process, ultimately creating an authentic and arresting collection of tales that are unlike any you may have read before.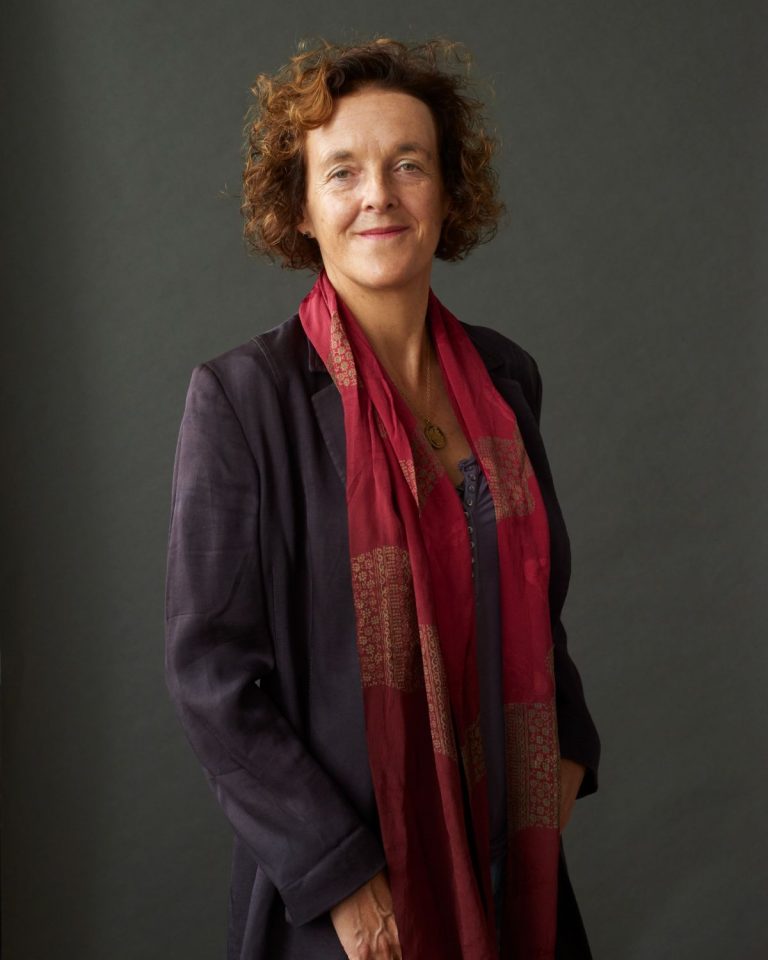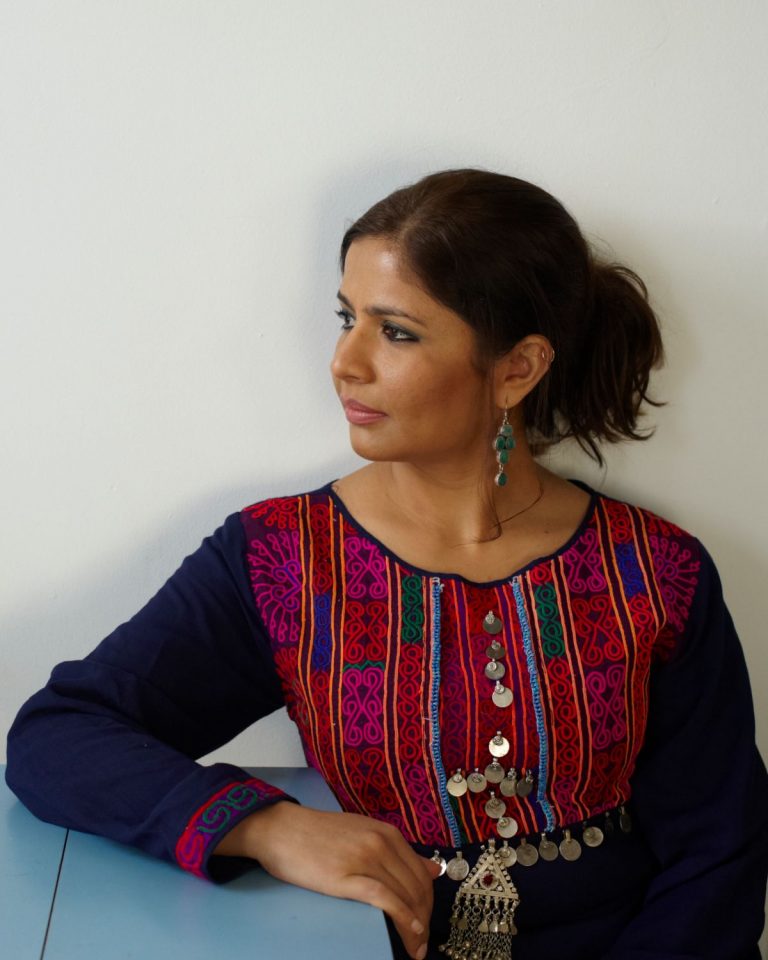 Could you start by telling me a little bit about yourselves?
Lucy Hannah: I have spent the last 20 years working in development of writers. I was part of the team that set out the BBC Writersroom, and I also founded and led another new initiative for writers across the 53 countries of the Commonwealth called Commonwealth Writers. Over the years, I have been working in various countries around the world with new writers, and the Untold Stories initiative came about following a conversation I had with writers I was working with in Afghanistan.
Zarghuna Kargar: I am Afghan, I was born in Kabul but I live in London now with my family. I am a journalist and a writer. Mostly, I've worked on programmes for Afghan women and girls and have dedicated most of my journalistic career to telling their stories. I've made documentaries on war widows and other stories of women in Afghanistan for the BBC. I also wrote a book in 2011 called Dear Zari, a book that reveals the secret lives of women across Afghanistan and allows them to tell their stories in their own words; and I'm currently writing a play that will hopefully come soon.
Lucy, how did Untold Stories come to fruition?
LH: In 2017, I was working on a radio soap opera in Afghanistan called New Home New Life and I was speaking with the female scriptwriters about their prose fiction. They told me about the challenges they face getting published locally. After this, I went away and raised some money over the following years to start the initiative. When we put out our first call for submissions, I was told we would probably receive about 30 responses. We got nearly 130! From that point on, I put the team together, of which Zari was a key part.
What were your objectives when you first started working on 'My Pen Is The Wing Of A Bird'?
ZK: I remember meeting Lucy for the first time and talking about how important it is to us that Afghan women are heard. Before this book, not many English readers had read fiction by Afghan women. They are such talented writers and we knew that translating their stories into English would bring attention to their work and their incredible potential.
How do you think the book dispels myths around Afghan women?
ZK: It's dispelling myths amongst Afghans themselves. I've heard many Afghan men say things like, "Oh, I'm actually surprised that these writers are so talented and educated." I explain to them, "Listen, this is part of our country, and women and men are equal. They have gone to the same schools, same universities, so I don't know why you hold this belief."
LH: The book shows that Afghan women have strength, talent and potential and it becomes very obvious when one reads these stories.
"My Pen Is The Wing Of A Bird shows that Afghan women have strength, talent and potential and it becomes very obvious when one reads these stories." – Lucy Hannah
Were there any challenges that you faced in collecting the stories?
LH: We began the project working remotely, so COVID actually had less of an impact on our process than on many others. However, that meant that there was no question about being in Afghanistan physically. We were working across three time zones in three countries, as one of our editors was in Sri Lanka, which was tough, but the real challenge came last summer, deciding whether to keep going during Afghanistan's political unrest and how to carry on and finish the stories.
ZK: Also, last summer, I remember discussing the writers' security with Lucy, because no one was sure of what the country's situation would be like for women. We had to consider things like whether the authors' names should be public or not.
LH: Yes, we started as a creative programme, and suddenly we found ourselves safeguarding.
What process did you use to select the stories that made it into the book?
LH: We had a team selected by Zari and together we agreed that we were looking for the strongest original voices. We kept in mind what stories would travel as it were, and what stories were going to have the most resonance there and here at that time.
Zarghuna, you worked on translating some of the stories for the book; how did you ensure the translated stories were as true to the original as possible?
ZK:For me, I had a focus on translating the writer's voice rather than the words. Our aim was to keep the original tone, the original style of the writer in each story. We got to know them well, through speaking with the editors and translating for them, and it was very important for their voice, style and original way of thinking to come through in the translation.
It's a difficult choice, but if you had to pick one story that particularly resonated with you both, which would you choose?
LH: I love The Dogs Are Not To Blame. The writer has two stories in the book and has been on the programme right from the beginning. I feel like the story is a little line drawing of Kabul, or a snapshot of a little scene in Kabul, and it's really beautifully told. That being said, it's almost impossible to pick just one when you're so close to them as well.
ZK: During translation, you read a story again and again and again and inevitably some stories can become a bit boring; but there are some you find that you enjoy more. My favourite was the one about the TV presenter, because I could relate to it. I worked as a presenter in radio and TV, I've lived in Afghanistan, and I've lived in the UK. That story will always stay with me, because it's very simple but it tells the tale of a day in the life of a working mum. Every time I read it, I find myself in it, as an Afghan woman, as a mum, as a mum who is worried about her kids, and as an Afghan woman who has been through war.
"Every time I read it, I find myself in it, as an Afghan woman, as a mum, as a mum who is worried about her kids, and as an Afghan woman who has been through war." – Zarghuna Karga
How was the emotional process of working on this anthology? Did it ever get hard?
ZK: For me it got very hard. I welcomed a daughter at the same time the Kabul maternity hospital attack happened and lots of babies and mothers died. I was working with Lucy at the time and it was a heartbreaking time for me. It was a brutal, brutal time for the women of my country, but working on these stories provided a sort of emotional therapy.
LH: I think the emotional process is still going. We had some very challenging times and we had a great team who kept each other going. And to be honest, I was inspired by the writers and their incredible spirit. I think it became obvious in August that actually, this was quite a nice distraction from the situation in Afghanistan because it kept them connected to each other, and kept them focused on something that wasn't the absolute fear and uncertainty that was outside the front door.
Finally. what lies in the future for Untold Stories?
LH: Our aim with Write Afghanistan was and still is to keep the project going. We also have a parallel project going on at the moment in Assam, India. We're two months into that, continuing our work in telling the stories of the marginalised community over there.
DAUGHTER NUMBER EIGHT
Written by Freshta Ghani
Translated from the Pashto by Zarghuna Kargar
It is late afternoon. The evening call to prayer is still to come. I am hungry, but I am fasting. My legs are weak, my hands are shaking. There is a kind of silence in the kitchen, but the sound of the pressure cooker, which has just started to boil, is breaking it, getting louder and more powerful. It has increased my fear too. I look at the clock: seventeen minutes past five. I turn the heat down under the meat. There is a big bunch of spinach waiting to be cleaned, cut and cooked for the guests. The kitchen is messy, and it is making me feel suffocated. I open the bunch of spinach, clean it leaf by leaf, and use the big knife to start cutting it up. Sometimes it is easy to take all my anger out on the vegetables, chopping vigorously. This is what I do. I haven't even finished cutting up the spinach before I start worrying about the rice; I have to soak some now so that it cooks better later.
Goodness me. I can't work properly today. I don't know the best way to do all this. I'm panicking. My heart is pounding uncontrollably. I have to get dinner ready quickly. I can smell the meat – it smells as though it's cooked enough. Oh, I so feel like eating it. When the fast breaks I will definitely be eating some meat. May God accept my fast and bless me with a son this time. What else would I ask for? It's lucky that I cooked the okra and eggplant last night. That makes my life easier now. Two dishes are ready. They will just need warming up later.
I can hear loud voices from the next room. My mother- in-law and sisters-in-law are laughing and talking loudly. What are they talking about, I wonder? God knows where Sharifa and Nazanin are. I am now eight months pregnant, and I haven't been for a single check-up. I feel that this one may be a son, but I am scared that something will happen to me. I hear a sweet voice. Who might this person be? It is my third daughter, Basmeena. She has got the salad plates ready for me. Oh, I love her tiny hands. She melts my heart with these little things she does to help me.
Cooking the spinach and meat is easy and quick. I finish making both. But how will I manage to lift the pot of rice on my own? I am feeling helpless, tired. Last time, when Auntie Makai was here, she saw me lifting a bucket of water and told me off. This pot is even bigger.
The mullah has now called for the evening prayer. Maybe someone will come out of that room and help me with this pot of rice. Before they do, I will break my fast. I haven't finished my first bite when my eldest sister-in-law comes in and says, "Well done you! The guests haven't even arrived yet and you have started licking the pot like a hungry cat!"
My first bite is now stuck in my throat. Fear prevents it from going down. I move the plate away – I don't feel like eating after this. I am standing quietly, saying nothing, though I have a lot to say. My mother always says not to be rude to my in-laws. She says you must endure everything. OK. My sister-in-law leaves the kitchen and my tears start flowing like a river.
I wash a big pot and put it on the stove. I increase the heat. My life is like the boiling water in this pot, happiness evapor- ating from it like the steam. My rice is soft now. I look out of the window, but there is no one who can help me to lift it down. Alright then. I will lift it. Nothing is going to happen to me.
As I lift it, I feel a sharp pain in my back. The water has started flowing between my legs. With difficulty I sieve the rice, add oil and spices, and put the pot back on a low heat on the stove. My legs have started to lose their strength and the pain in my back and stomach is increasing. I feel like screaming. I slide to the floor, in too much pain to carry on with my chores. Now the kitchen door opens, and my youngest brother-in-law, Hashmat, asks, "Is the food ready? The guests have arrived."
As he enters the kitchen he sees me. I hear him say, "Sister-in-law, what has happened?" He splashes water over my face, looks at me carefully, then runs out of the kitchen. A few seconds later, my mother-in-law and eldest sister-in-law are standing over my head.
My mother in-law says, "You are a drama queen. A fake. If you weren't able to cook, you should have asked us to. If you die, what will I tell our relatives and the village?" My vision blurs. Hashmat gets angry with his mother and sisters, but I can't hear what they are saying. I feel like I might die. The last thing I remember is the black of the car seats.
'Daughter Number Eight' continues in 'My Pen Is The Wing Of A Bird'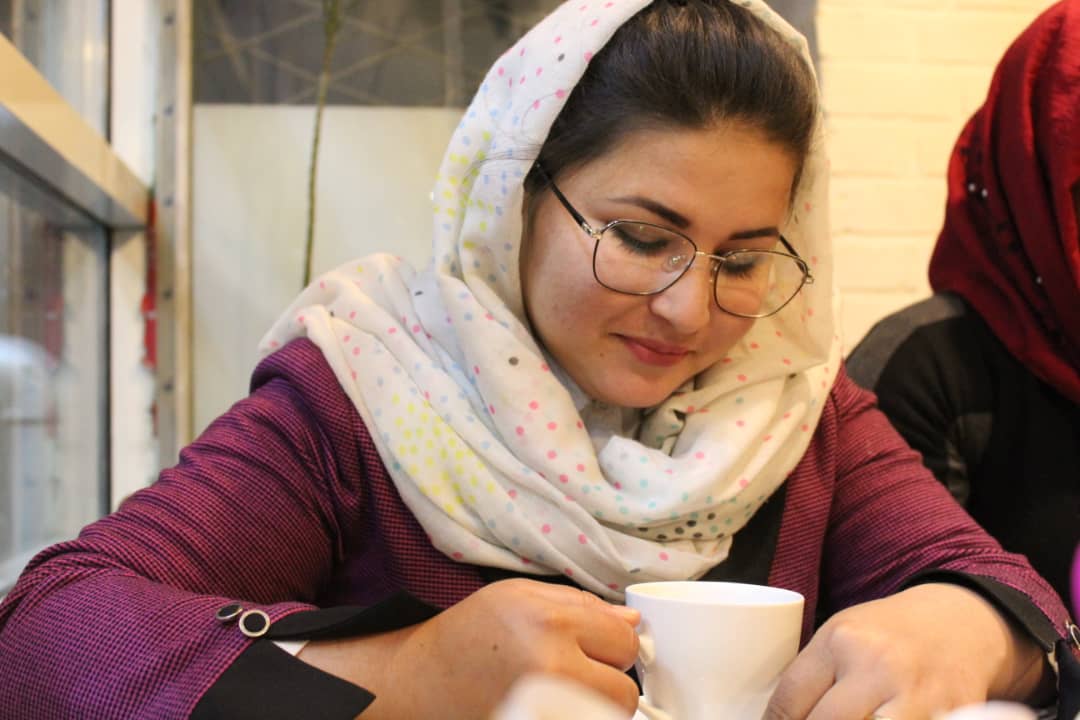 FRESHTA GHANI is the pseudonym of a writer born in the village of Sarwi in Kunar Province, near the Afghan border with Pakistan. She studied at university in Kabul, where she joined a woman's writing group and published a story in a Pashto collection in 2011. She had to leave Afghanistan unexpectedly in late 2019, when the Taliban threatened the radio station where she worked. She now lives in Tajikistan with her husband.