Getting To Know Kaiva Kaimins: The Creative Behind London Florist My Lady Garden
Kaiva Kaimins, founder of Dalston-based florist My Lady Garden, describes herself as highly impulsive. It's this spontaneity and passion that has seen her brand evolve astronomically over the last two years, pivoting at every curveball the pandemic threw at her, whilst amassing a dedicated following of fans along the way. With help from her small team – as well as Elvis the 'intern' (her dog) – the brand's bold arrangements have shaken up the flower industry and injected a burst of joy into peoples' lives when they needed it most. We caught up with Kai to talk about bouquets, business and achieving her dreams.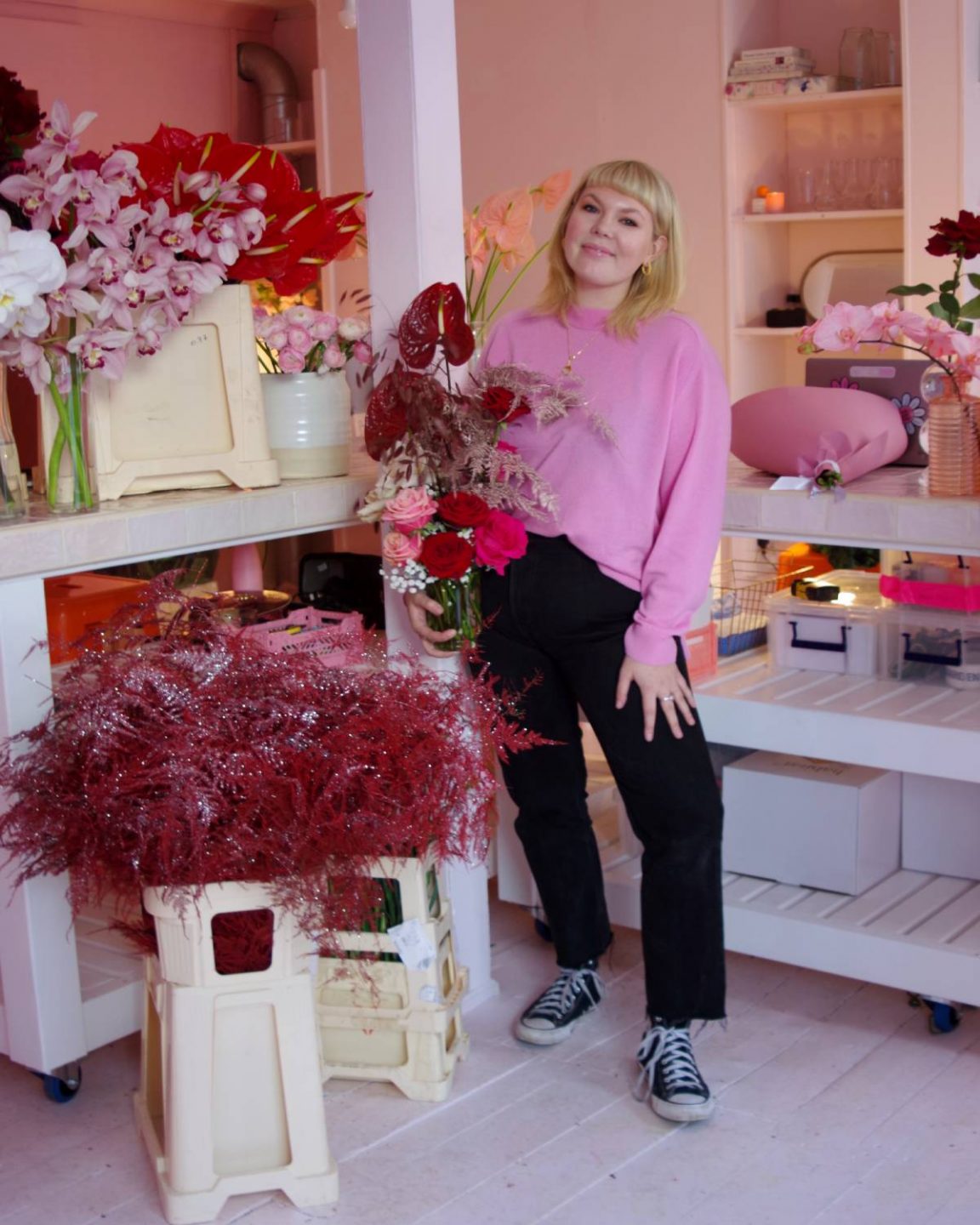 How did you first become interested in floristry?
I moved to London when I was 18 and worked as a nanny at the time, knowing that I eventually wanted to go and study something. I used to spend so much time at Columbia Road Market and was in love with flowers, so it felt right to do a diploma in floristry at the Academy of Flowers in Covent Garden. It was quite a traditional course but I learnt everything from wiring techniques to the basics of making bouquets, interning alongside my studies to gain experience. Shortly afterwards, I moved to New York to work as a freelancer and I completely fell in love with the craft.
What role have flowers played throughout your life?
Both my parents are from Latvia and for any sort of celebration, it was customary to bring a bunch of flowers. It's considered a gesture of love and appreciation and I grew up surrounded by them. When I moved to the UK, going to the flower markets every Sunday was my comfort place. They're just so joyful and bring me endless happiness!
What's changes has MLG gone through over the last year?
Oh my goodness, so much! We outgrew our studio (again), hired three members of staff and have a new line of merchandise. We're also plan on opening a take-away coffee shop in our new Islington studio. A lot has changed for me in my personal life this year, which has been really difficult to deal with, but having MLG as such a driving source for passion has really helped me get through it all. I feel like last year we were in the early stages of our business, and this year we have matured, found our feet and grown into the "confident, young woman" phase.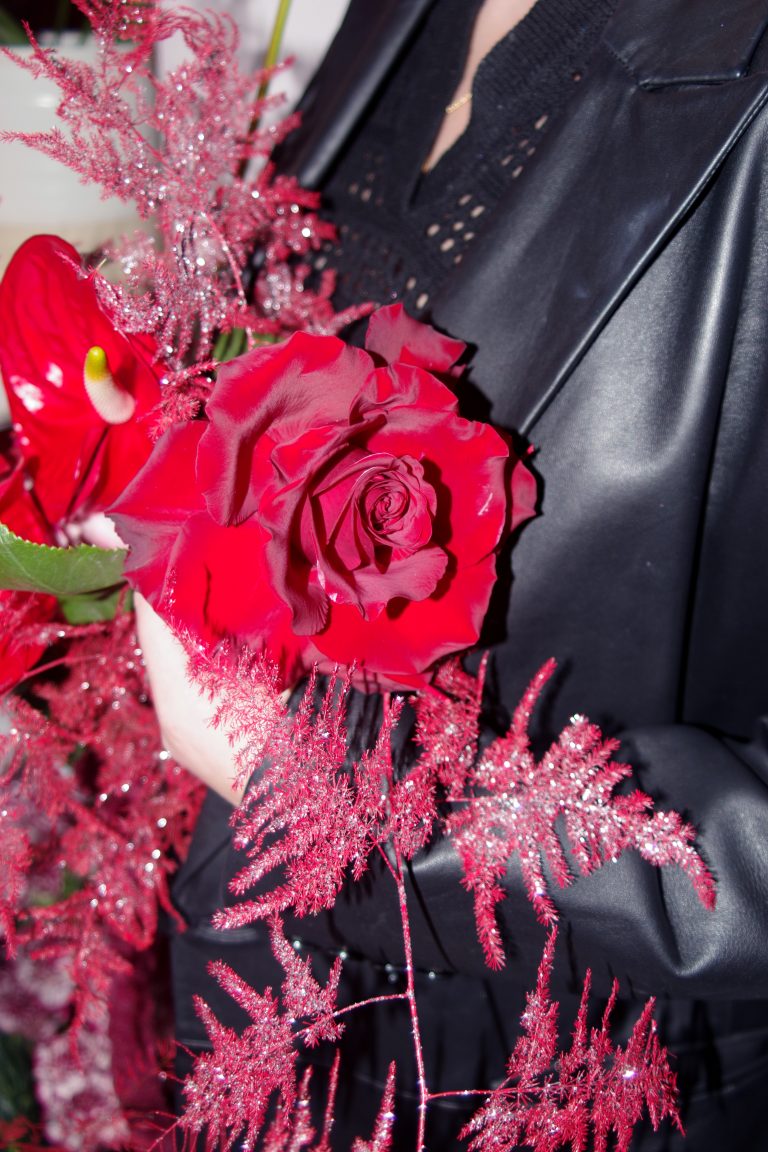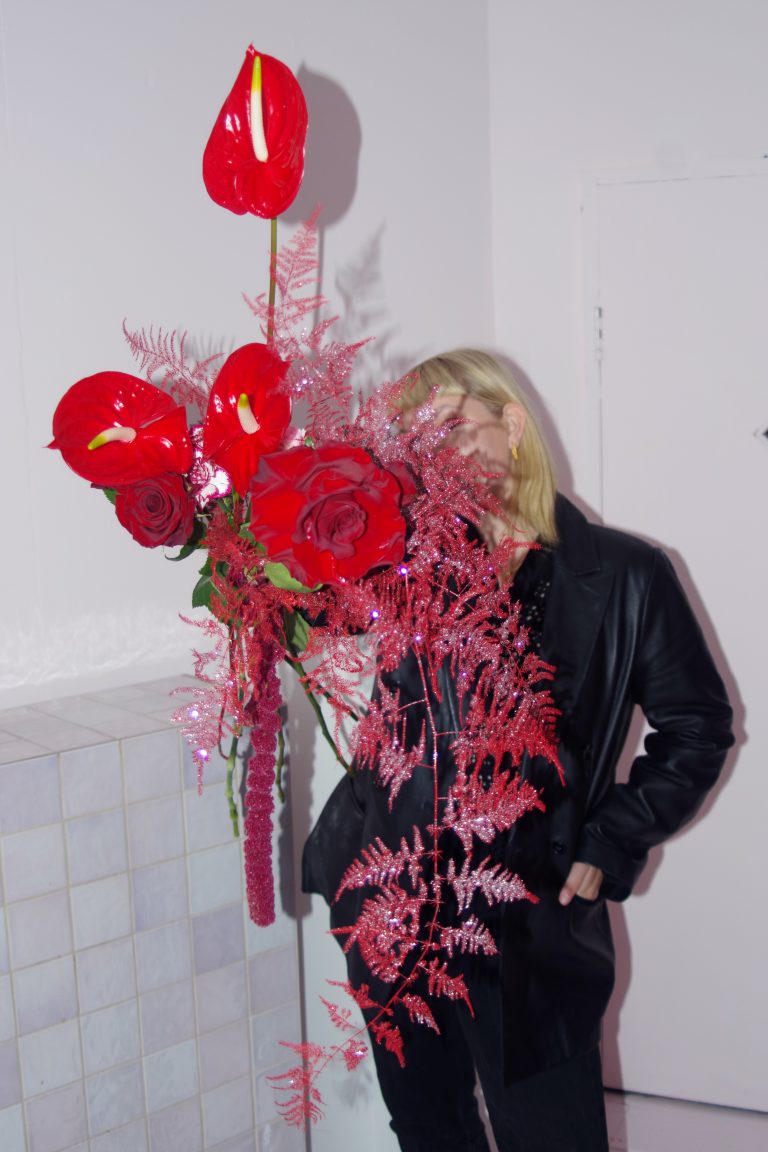 How do you source inspiration for your arrangements and bouquets?
I know it sounds corny, but I listen to a lot of different types of music and that really influences my creative choices. My bouquets vary a lot depending on my mood and what I've been listening to, so if one is bright, there's a chance I've been listening to a lot of disco, and if it's dark then maybe someone should check on me! I upload a playlist every Sunday to show what I've had on rotation whilst I work, so you may be able to draw some parallels between the flowers and the songs.
How do MLG's creations differ between spring-summer and autumn-winter?
Our colour palettes are always at the centre of our design and we often create with tonal-inspired aesthetics in mind. The creations are mainly different seasonally in terms of flowers available – through summer, hydrangeas are a hero for us and this changes to things like XL chrysanthemums and fringed tulips through the winter months. Even though the florals change, our style and aesthetic remains true all year round.
Can you describe your ideal bouquet?
I'm generally drawn more toward warmer tones, as well as oranges, peaches, and pinks – the colours of My Lady Garden. I don't tend to use much foliage, but maybe I will this time and spray paint them a wacky colour for a bit of clash. I'd have French tulips in the bouquet and maybe some ranunculus in shades of orange, raspberry, and hot pink.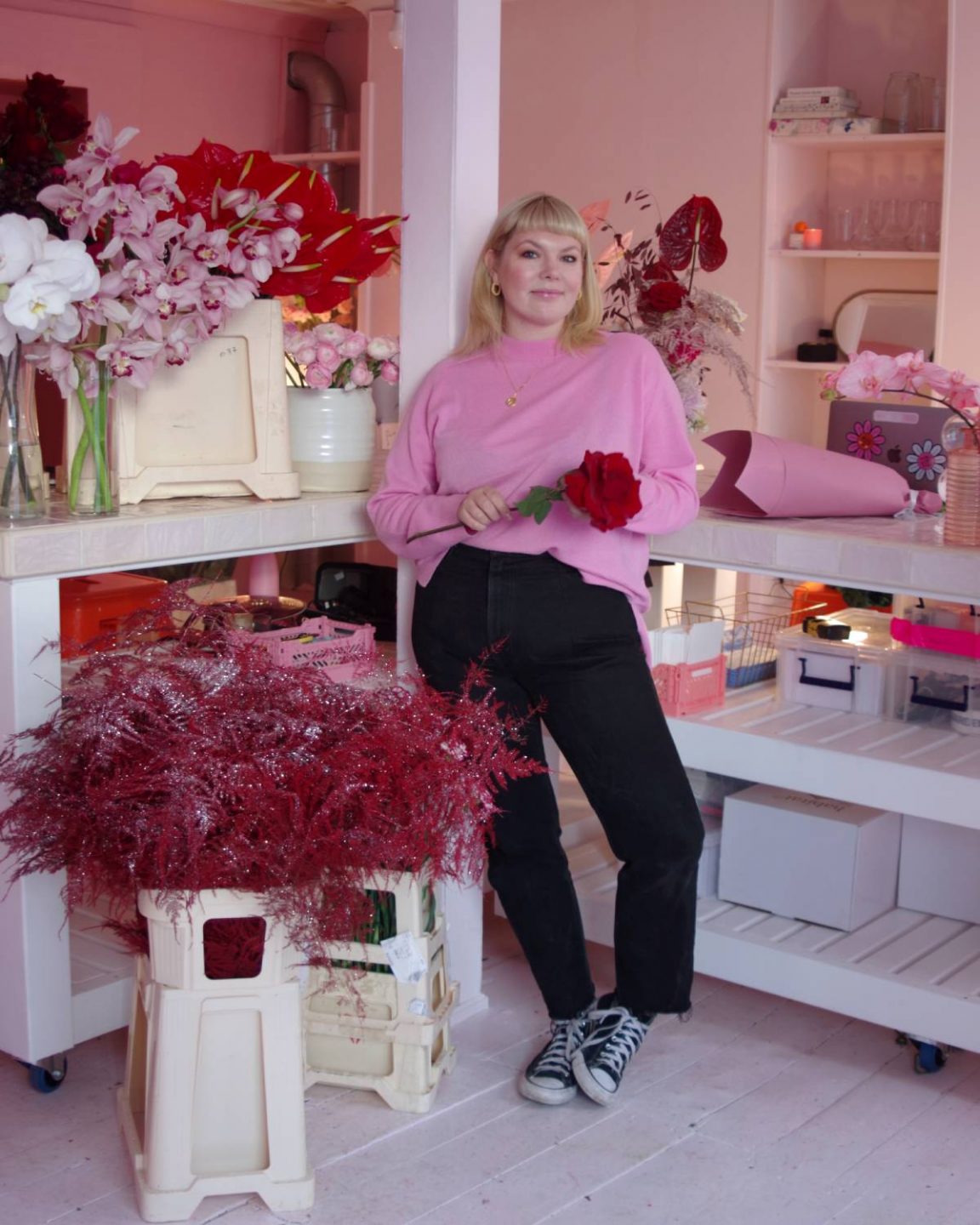 What are your top tips for looking after flowers or for arranging them?
Be sure to cut your flowers on an angle when you first get them, as you'll need to reopen the drinking straws to allow them to hydrate properly. Change the water every day and cut the stems by half a centimetre each time. Finally, any leaves that sit below the water line should be removed from the stem, to avoid bacteria from the leaves entering the water and poisoning the flower.
What does the future of My Lady Garden look like and what are you planning to do with the brand in the coming years? 
I set new ambitions and goals for MLG every six months. For me, this year was about diversifying our offerings and really defining our brand vision. I set myself a goal of hiring staff, finding a new studio, a book deal – and so far have crushed all three! I also wanted to open a flower school, which has launched and we have our first class enrolled for January. Who knows what's next! I have BIG goals but will keep them a secret for now…