Whistles Book Club: Join Today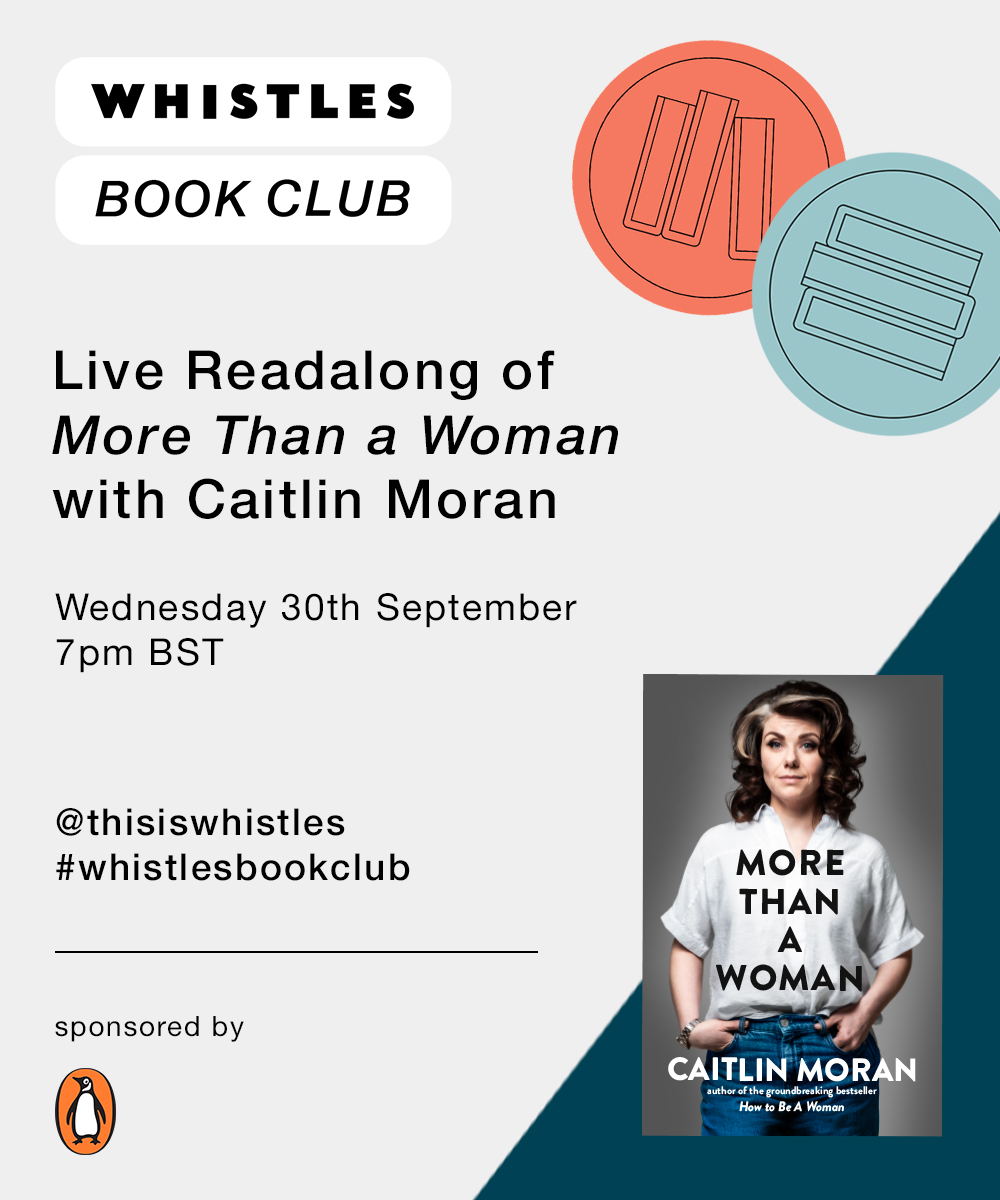 WHISTLES BOOK CLUB: LIVE READALONG OF MORE THAN A WOMAN WITH CAITLIN MORAN
Join us on Wednesday 30th September at 7pm BST for the third installment of our online book club, with a live author reading from Caitlin Moran's More Than a Woman hosted by writer, editor and curator Lou Stoppard.
 
Click here to sign up to this exclusive Zoom event, and hear Caitlin read from her funny yet philosophical non-fiction book, followed by a live Q&A from the audience and a discussion of the themes of feminism, middle age, caring, and keeping a marriage alive, led by Lou.
 
The ticket cost is a pay-what-you-can donation to Refuge – a charity offering specialist support to vulnerable women and children escaping domestic and gender-based violence.
 
Refuge is a registered charity number 277424
Sign up to our virtual book club today to receive updates about all future literary events, exclusive book content, reviews and interviews with your favourite authors...