Whistles Book Club: Yomi Adegoke in conversation with Peace Adzo Medie, Christine Pride and Bolu Babalola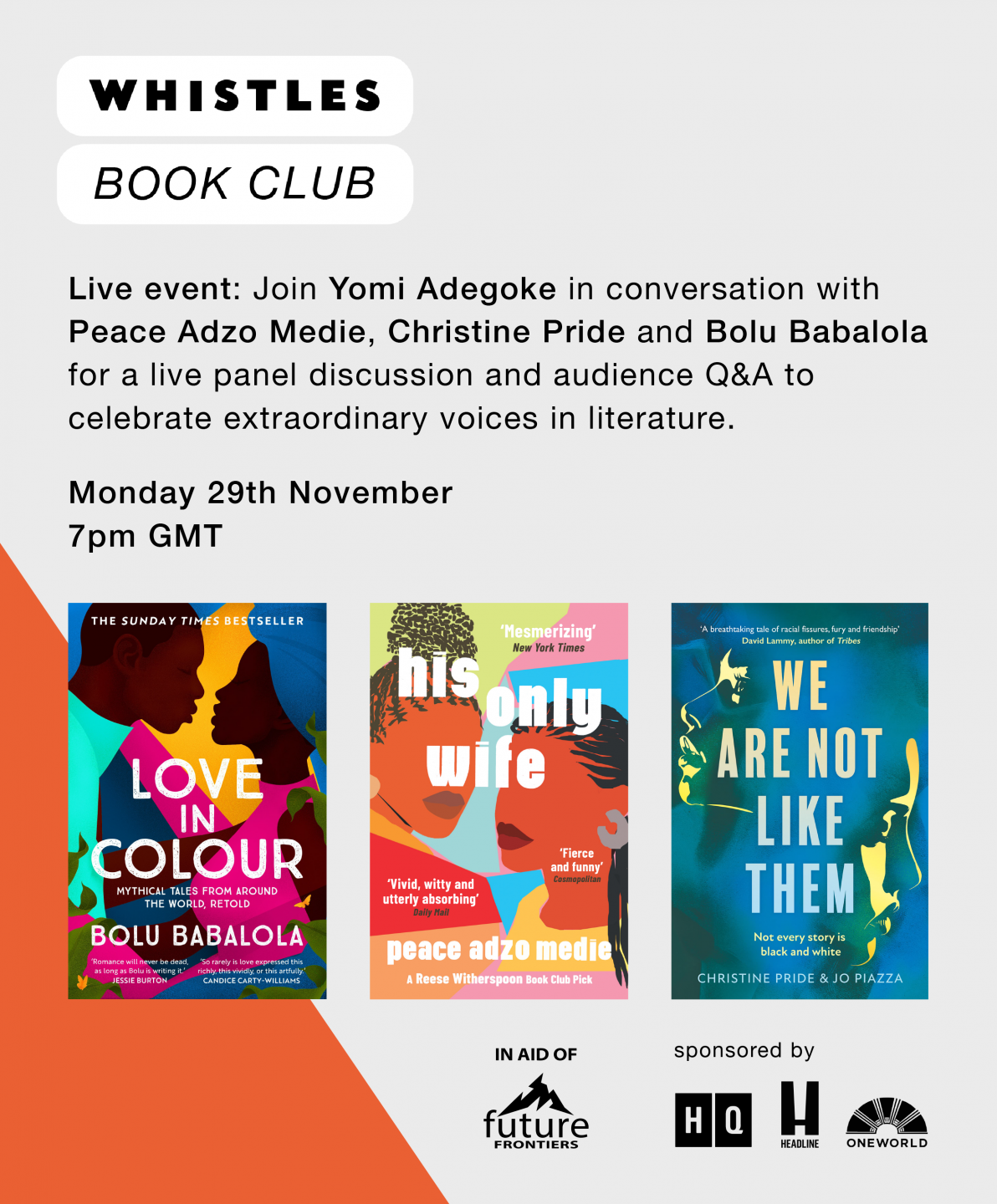 Calling all avid readers, Whistles Book Club is back
Join Yomi Adegoke for an hour on Monday 29th November at 7pm GMT for the next instalment of our online book club. Yomi–an multi-award-winning journalist, co-author of Slay In Your Lane and 2021 Forbes 30 under 30–will host authors Peace Adzo Medie, Christine Pride and Bolu Babalola as they discuss literature, finding their voice as an author, writing beyond the expected and important lessons we can garner from fiction.
An evening of inspiring conversation from four celebrated and extraordinary voices in literature, this is a live event you won't want to miss. Click here to book your ticket for this exclusive web-based event, hosted on Zoom. The ticket cost is a pay-what-you-can donation to Future Frontiers; an award-winning education and social mobility charity that equips young people from disadvantaged backgrounds to fulfil their potential at school and when transitioning to education or training at the age of 16 in pursuit of their aspirational career.
Registered Charity No. 1162470
MEET THE PANELLISTS
Peace Adzo Medie is an award-winning scholar and writer of both fiction and nonfiction. She is the Senior Lecturer at the University of Bristol, with her research addressing gender, politics, and conflict in Africa. Her debut novel, His Only Wife, bursts with warmth and humour and is a moving comedy-of-manners about the search for independence, and the rules that might have to be broken along the way.
Christine Pride is a writer, editor and 15-year publishing veteran. She has held posts at various Big Five imprints, and most recently, as a Senior Editor at Simon and Schuster. In October, she published her first of two books, co-written with best friend Jo Piazza, We Are Not Like Them; a timely story of friendship, love, prejudice and betrayal. It's an intelligent and unflinching novel about standing up for what you believe in, no matter the cost.
Bolu Babalola is a writer of books, scripts, culture pieces and retorts, a lover of love and a self-coined "romcomoisseur". She writes stories of dynamic women with distinct voices who love and are loved audaciously. Her Sunday Times Bestseller Love in Colour is a celebration of romance in all of its forms, bringing together stories of myth and folklore from West Africa to Ancient Greece, vibrantly reimagined in bold, striking prose.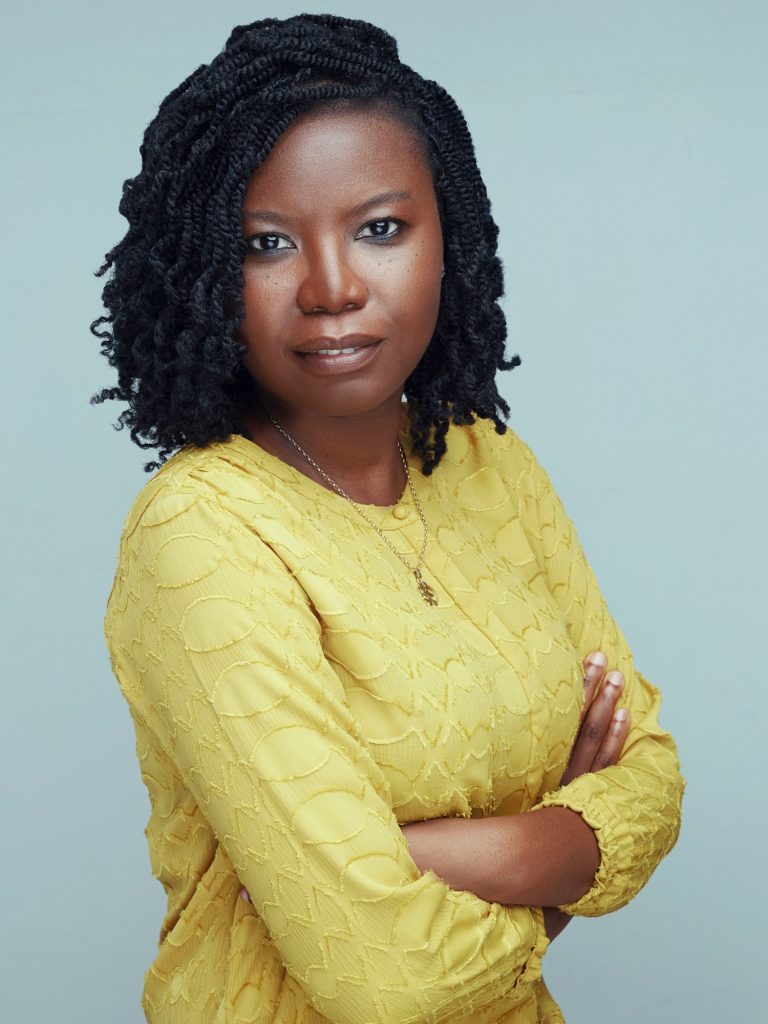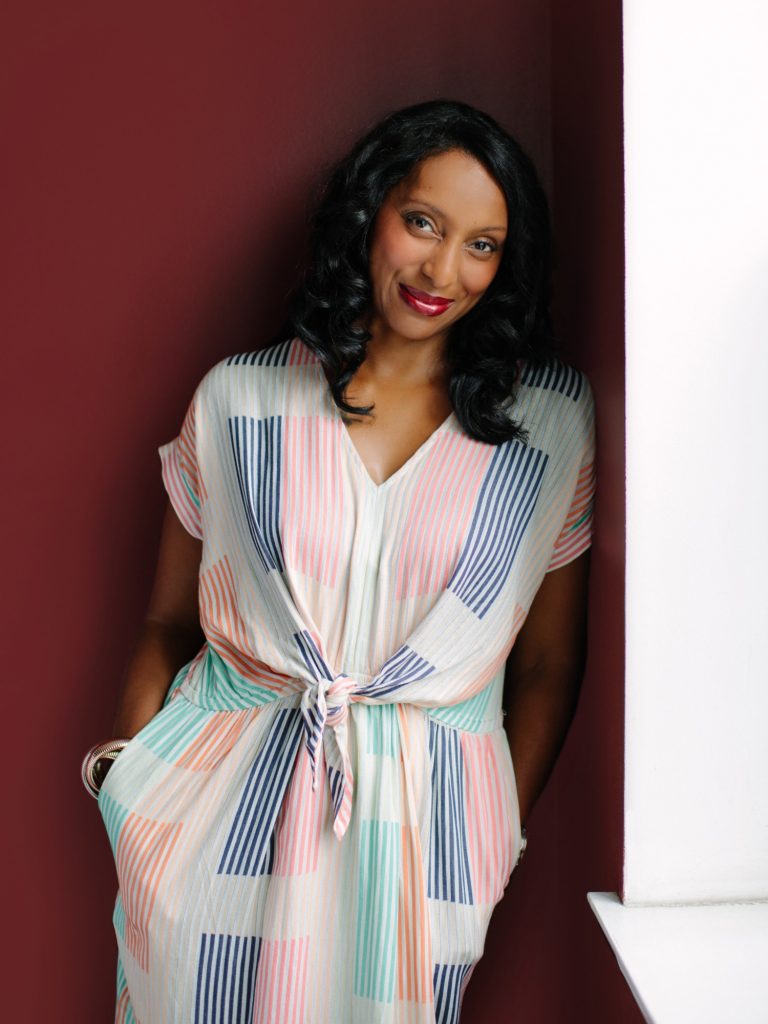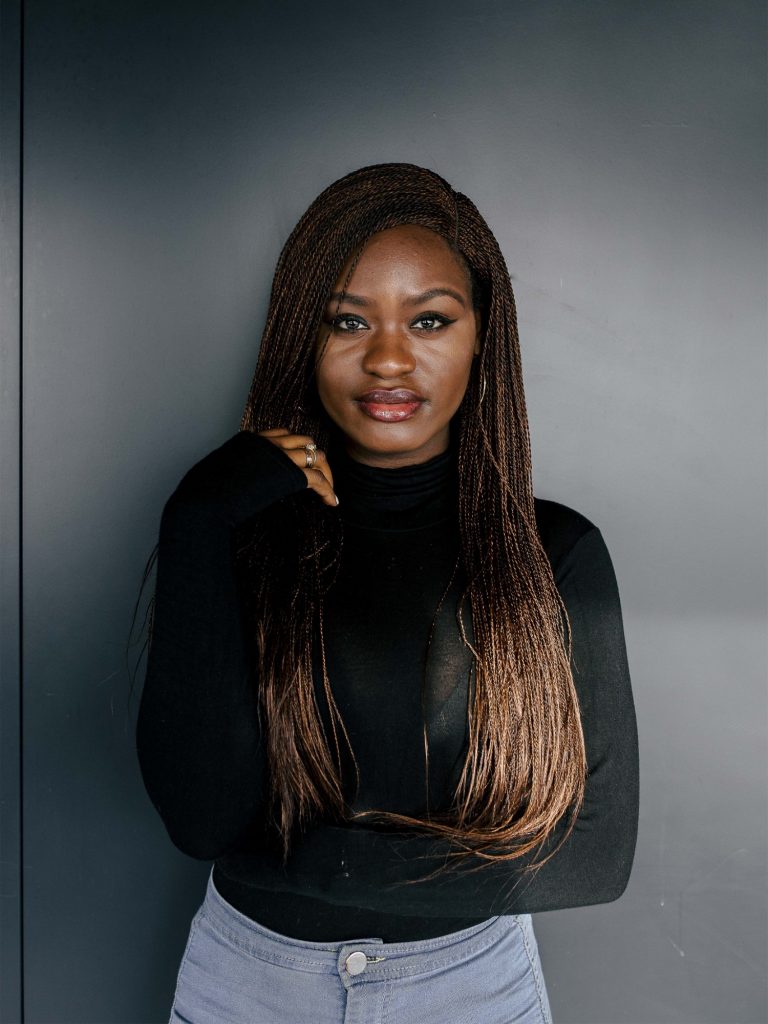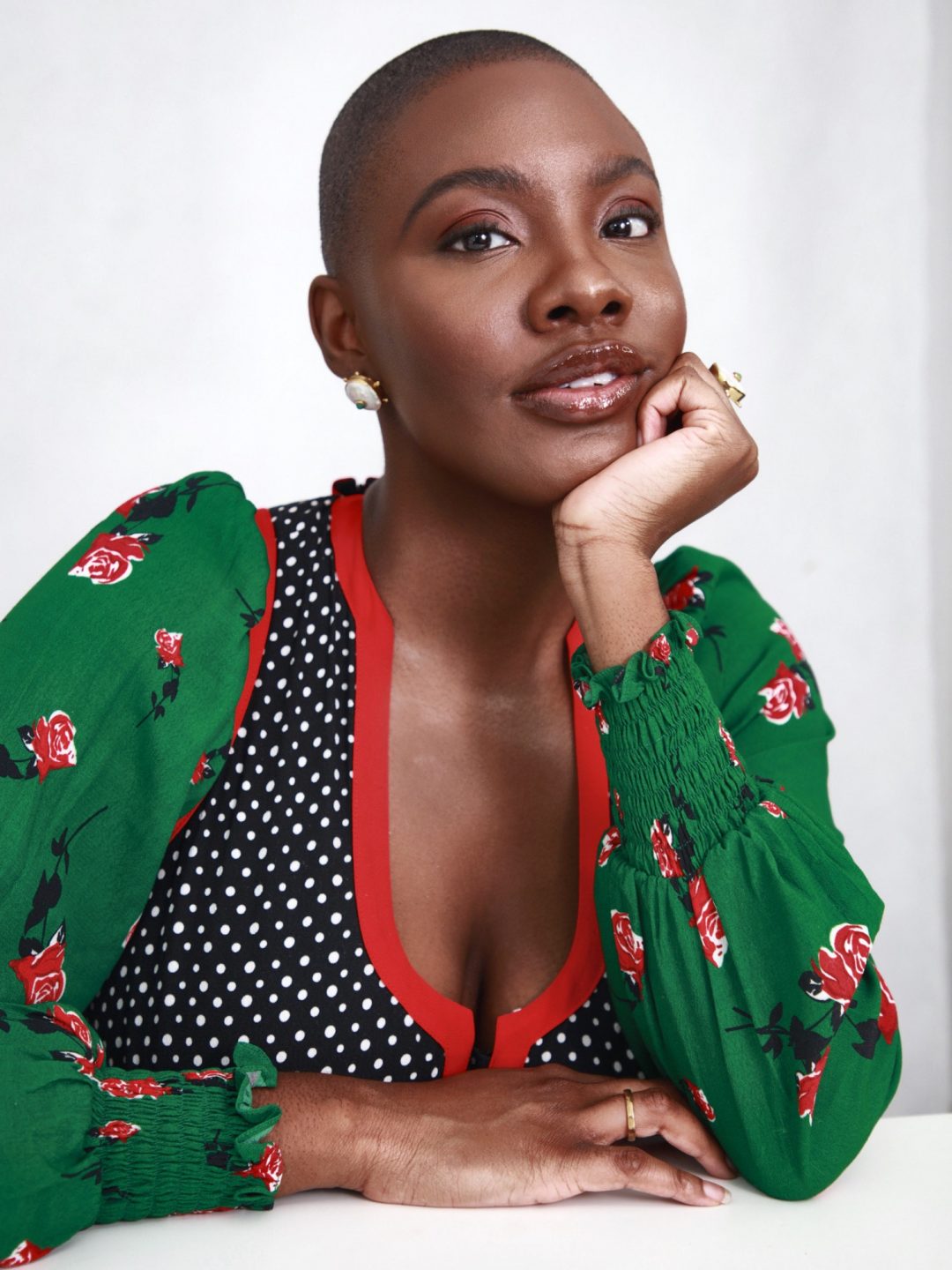 MEET YOUR HOST
Yomi Adegoke is a multi-award-winning journalist, author and producer who writes about race, feminism, popular culture and how they intersect, as well as class and politics. She collaborated with Elizabeth Uviebinené to write Slay in Your Lane: The Black Girl Bible, an inspiring, honest and provocative book that recognises and celebrates the strides black women have already made while providing practical advice for those who want to do the same and forge a better, visible future.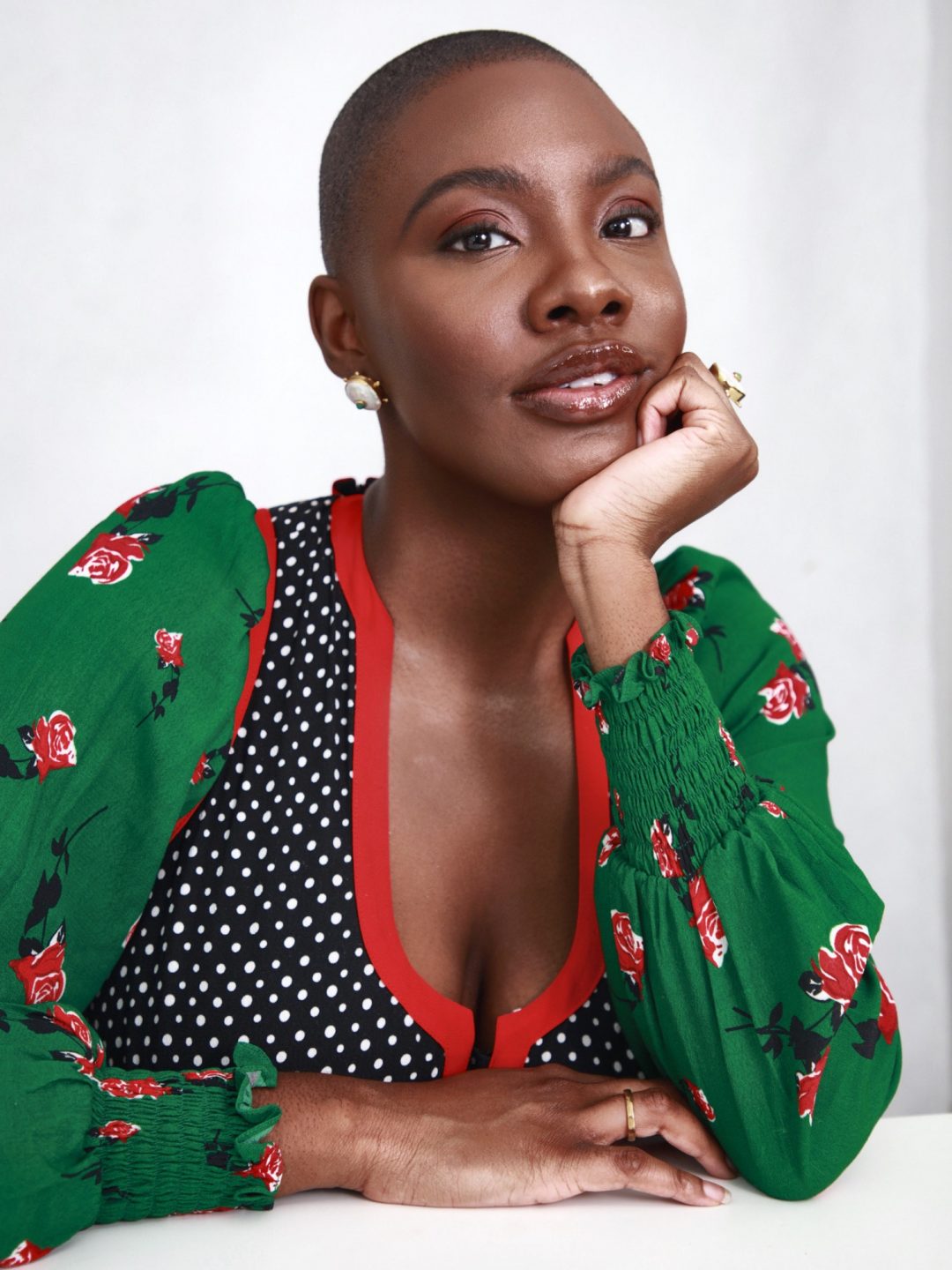 MORE FROM WHISTLES BOOK CLUB