5 Must-See Moments At Camp: Notes On Fashion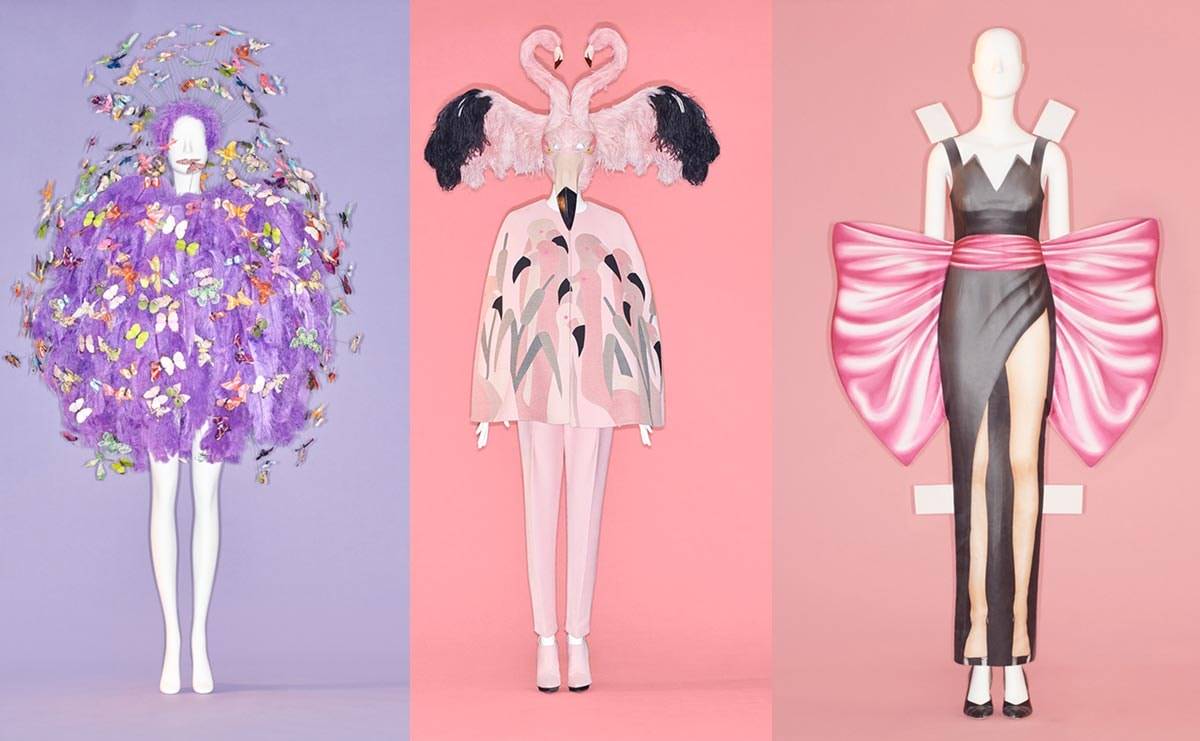 Every first Monday of May hundreds of people flock to the Metropolitan Museum of Art to attend the Met Gala. More than just an evening of opulent style and celebrity, this ball also ushers in one of the most highly anticipated events of the year – the museum's Costume Institute exhibition. This year the show, titled "Camp: Notes on Fashion", is inspired by writer Susan Sontag's 1964 essay, "Notes on 'Camp".
Incredibly immersive and extravagant in nature, the show explores the many different renditions of camp and how it translates into fashion. The meaning of camp, although varied, can be quite simply explained as something that is over the top, theatrical, and excessive. And in Sontag's own words, "it's good because it's awful."
Over 250 fashion items are featured, including pieces from a wide range of designers and brands such as Moschino, Chloe, Viktor and Rolf, Gucci, Vivienne Westwood, and Salvatore Ferragamo, just to name a few. Here are five of the show's must-see moments…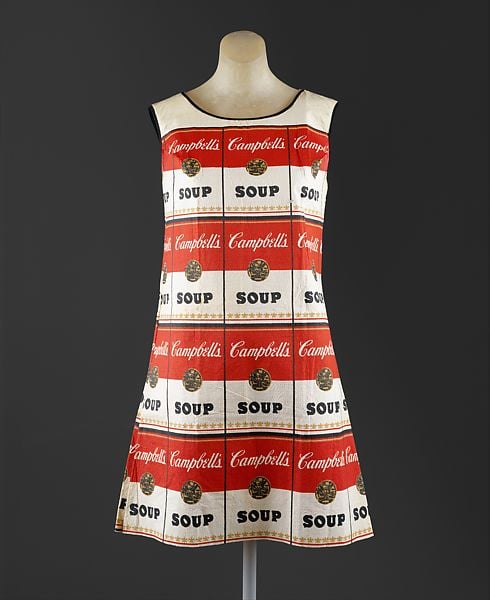 Andy Warhol's Soup Dress
Warhol's creations were not just constricted to film and canvas, they were also printed across garments. In the late 1960s, the Campbell Soup Company translated Warhol's pop art onto paper dresses that you could receive by mail order. Paper dresses were a common marketing tactic in the 1960s and to receive one all you had to do was mail in two soup can labels and a dollar.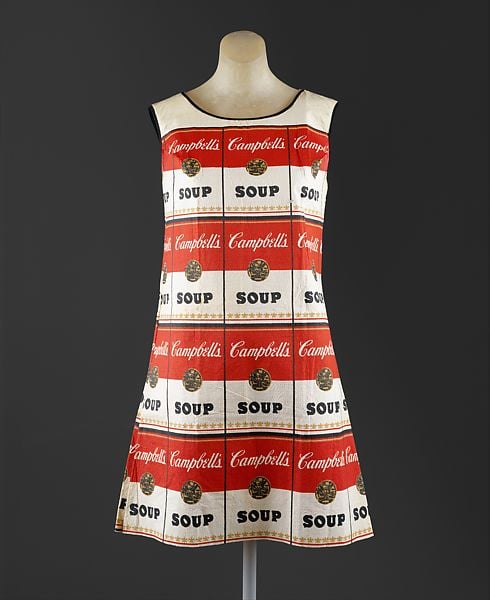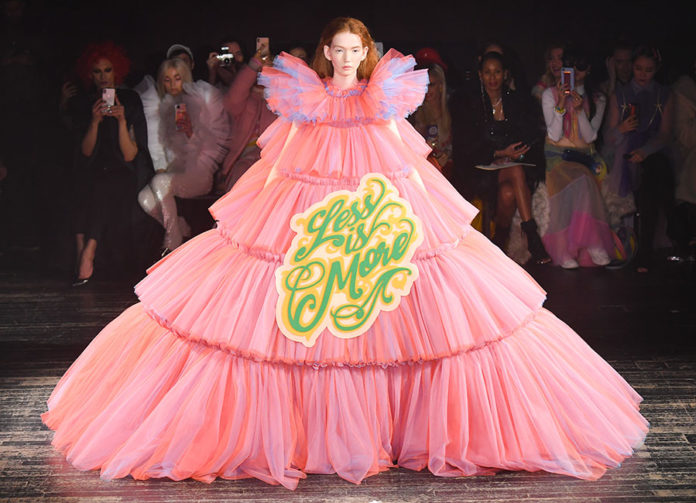 Viktor and Rolf SS19 "Less is More" Dress
Dutch design house Viktor and Rolf made a buzz with their spring-summer 2019 collection, titled "Fashion Statements", which showcased larger-than-life dresses designed with layers of pastel-hued tulle and enormously puffed sleeves. Going full camp with witty remarks, such as "No Photos Please", "I'm Not Shy, I Just Don't Like You", and "Sorry I'm Late, I Didn't Want to Come" are emblazoned onto each gown. The ironic phrase "Less is More" features on this particular dress, which is even more extravagant in person.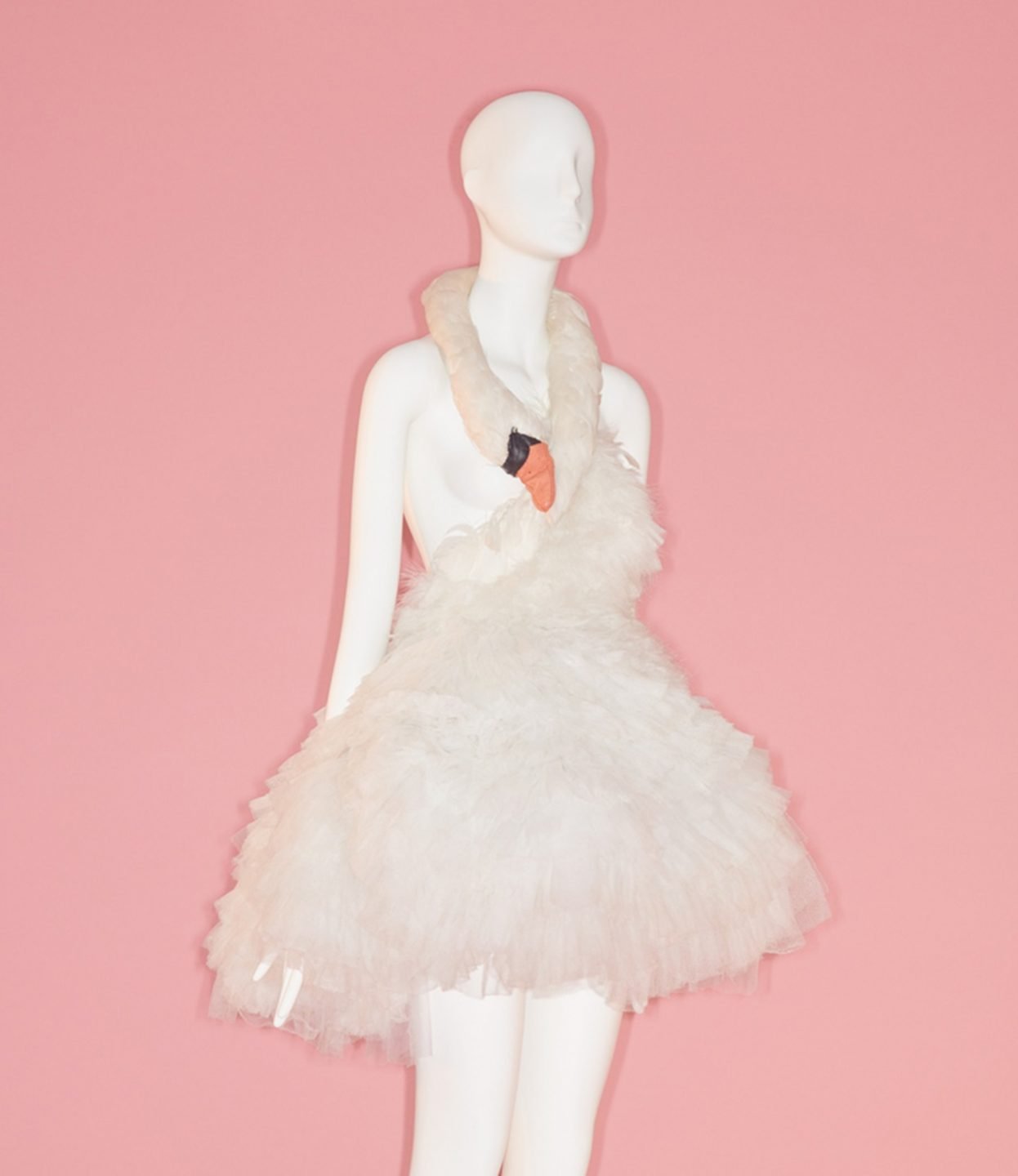 Bjork's Swan Dress
This iconic swan dress was made famous by Bjork when she wore it to the 2001 Academy Awards. The stunning design, created by Macedonian designer Marjan Pejoski, is often hailed as one of most memorable red carpet dresses ever worn. When asked why she chose it, Bjork replied that she wore it as a tribute to the late Busby Berkeley, a famous film director and musical choreographer who was known for his fantastical film style.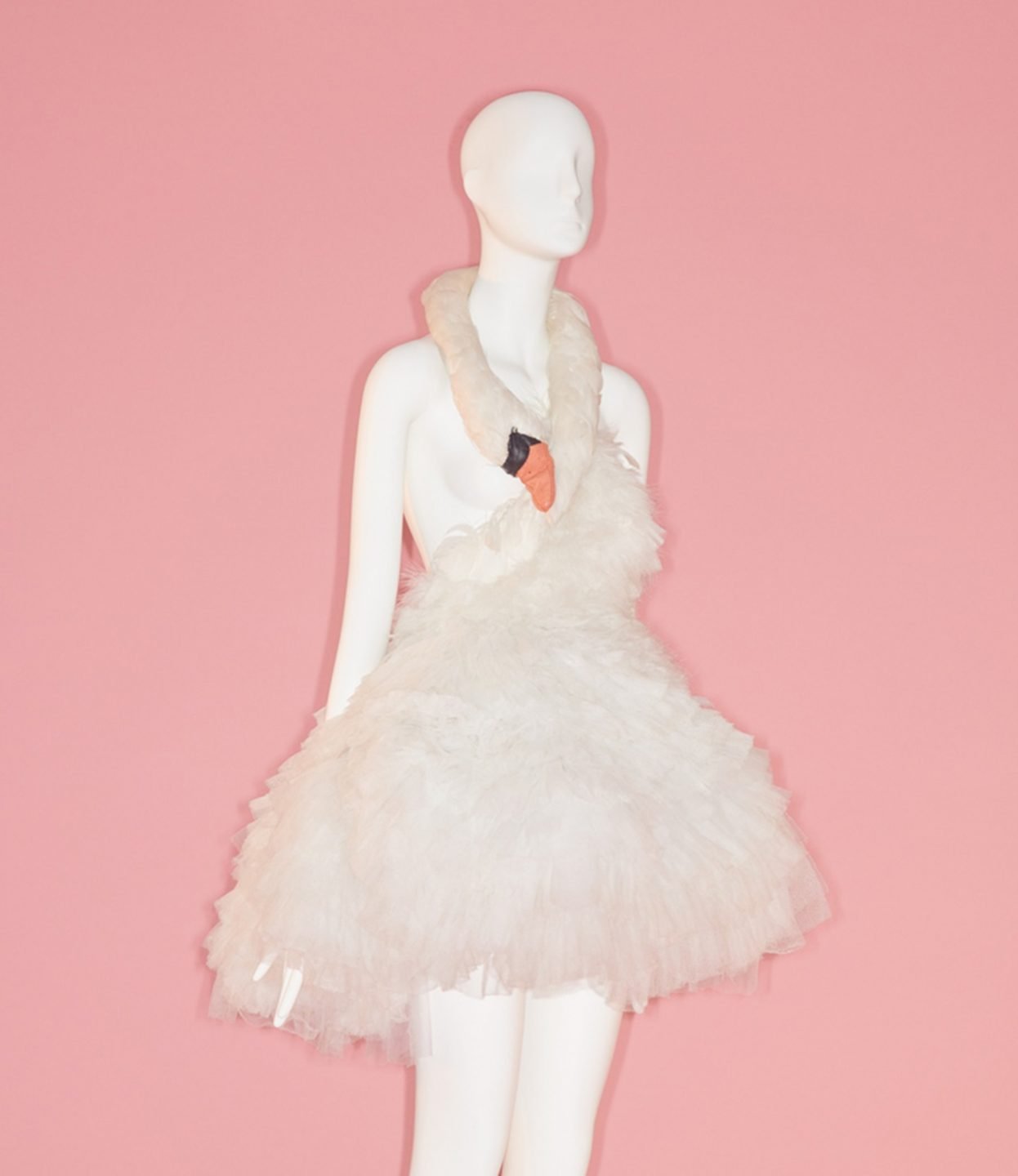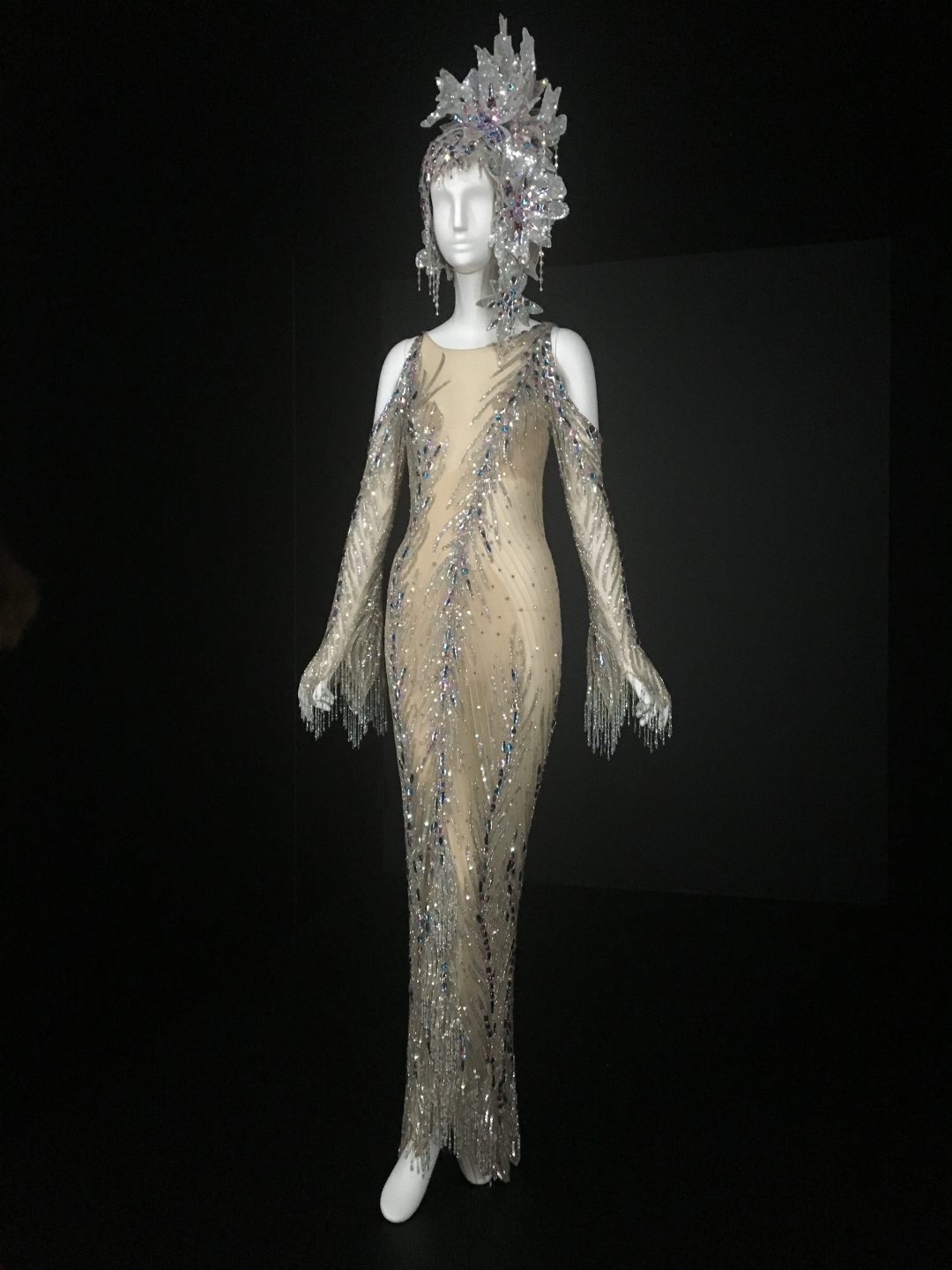 Gown by Bob Mackie
Also not to be missed is one Bob Mackie's signature jewel-encrusted, maxi gowns. Known for his devotion to glamour, he has collaborated with many Hollywood greats such as Diana Ross, Bette Midler, and Judy Garland. He also is responsible for some of Cher's most iconic looks, including the feathered showgirl creation for the 1986 Oscars.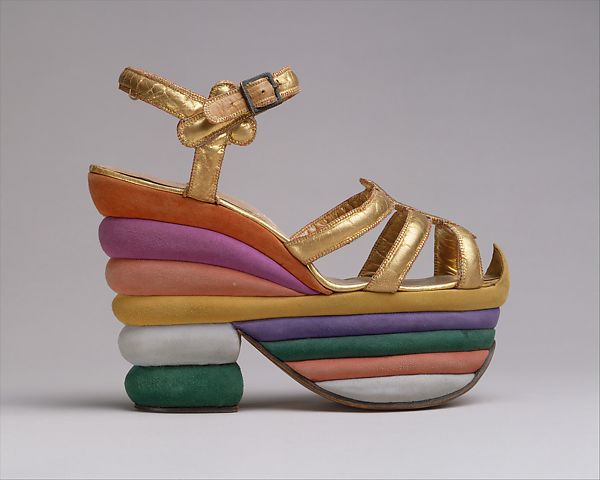 Salvatore Ferragamo Rainbow Platform Sandals
In addition to all of the show-stopping dresses on display, the exhibition includes a wide range of footwear, such as these statement platform sandals by Italian designer Salvatore Ferragamo. Ferragamo is renowned for his revolutionary work and thought of to be a trailblazer in the creation of the platform sole. This pair are designed in gold leather with a rainbow corked wedge, and truly proved itself a style that was way ahead of its time.