Films To Watch: Tilda Swinton's Best Movie Performances
Arguably one of the greatest chameleons the film industry has seen, Tilda Swinton's performances range from the natural to unnatural, taking on every type of role available from a captivating vampire to the troubled mother of a sadistic murderer.
As we celebrate the launch of Wes Anderson's latest film The French Dispatch, featuring an all-star cast including the dazzlingly versatile Swinton herself, we look back at the Academy Award-winning actress's decade-spanning career on the big screen.. With so many genres and storylines to explore, Tilda's performances are an archive that is a joy to revisit.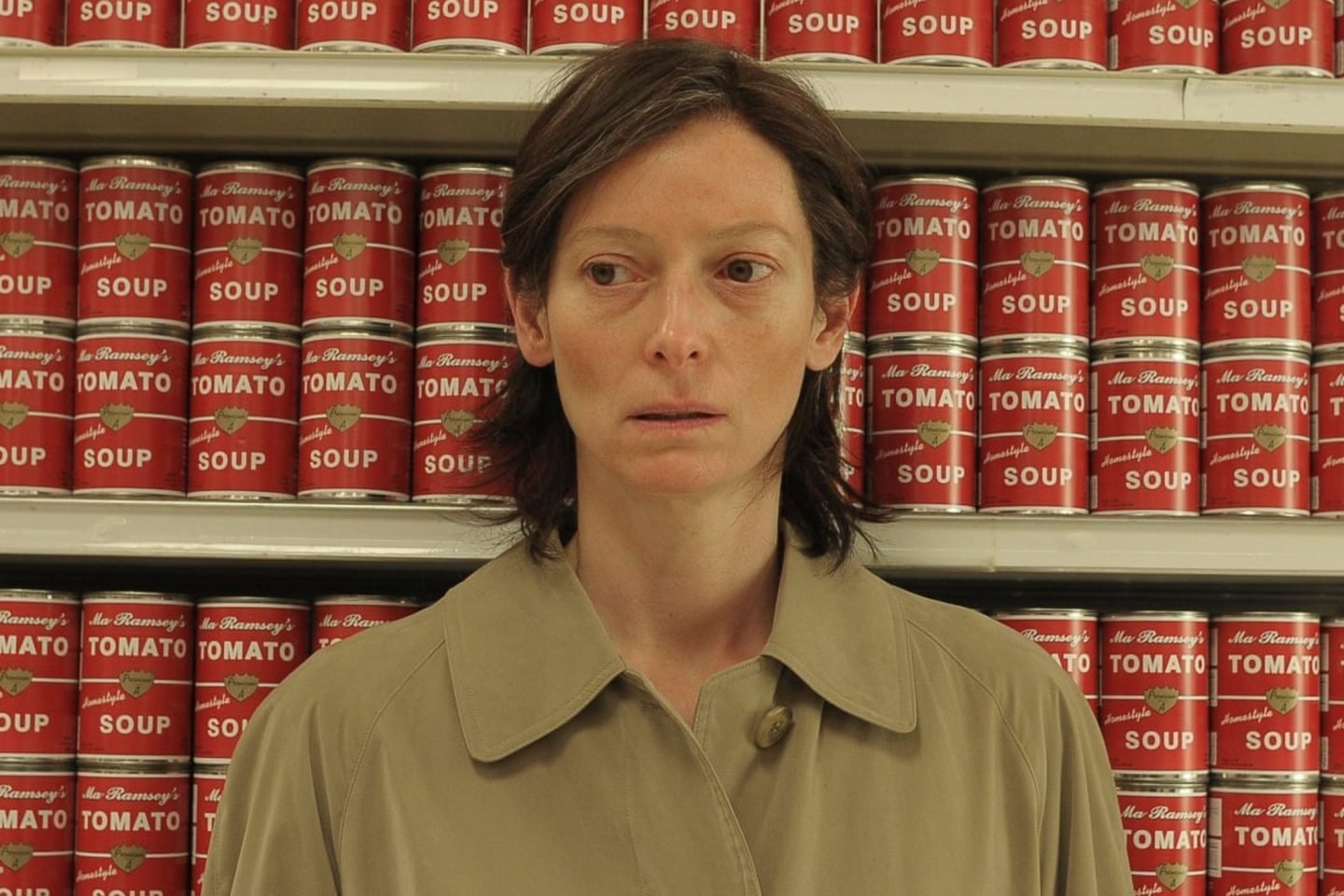 We Need to Talk About Kevin, 2011
Directed by Lynne Ramsay and based on the bestselling novel by Lionel Shriver, this storyline follows Eva Khatchadourian (played by Swinton); a travel writer/publisher who gives up her bohemian lifestyle to have a child with her husband. Pregnancy does not seem to agree with Eva, but what's worse is when she does give birth to a boy named Kevin, she can't bond with him. When Kevin grows from a demanding toddler into a sociopathic teen, Eva is forced to deal with the aftermath of his horrific act. Swinton's character is almost too complicated to pity, but the performance is showstopping, bringing a blend of cold poise and intense vulnerability to the screen.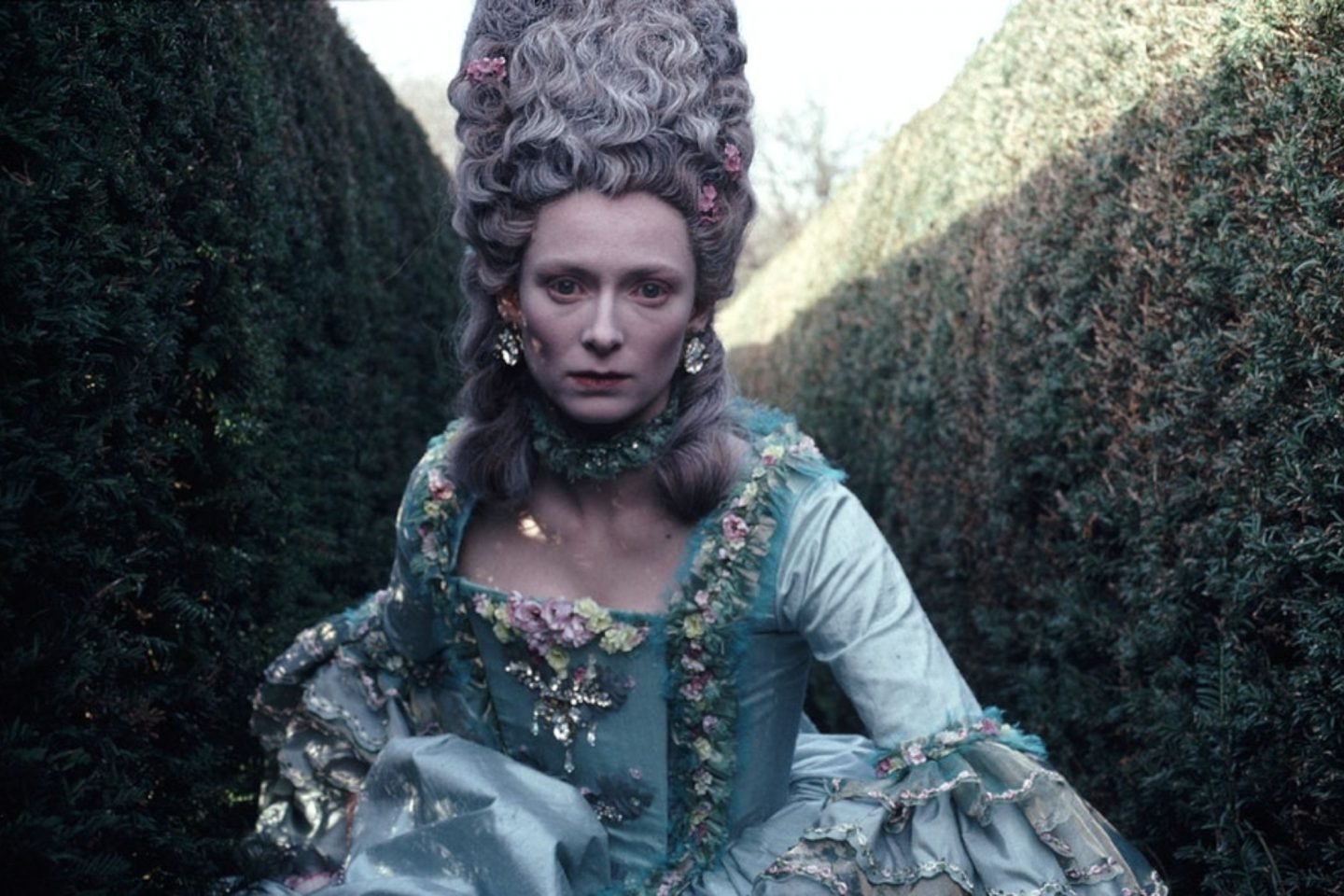 Orlando, 1992
Sally Potter's adaptation of Virginia Woolf's novel was the perfect part for Swinton to step into, thanks to her understated charm. Virginia Woolf herself was a writer who tried to break free of sex and class restraints and the story of Orlando follows a character who starts out male, transitions to female and moves through the centuries largely untouched by time. Swinton navigates the shifts of character with ease in a film that is both visually stunning and a joy to watch. This nineties title turned her into a major film name too – and deservedly so.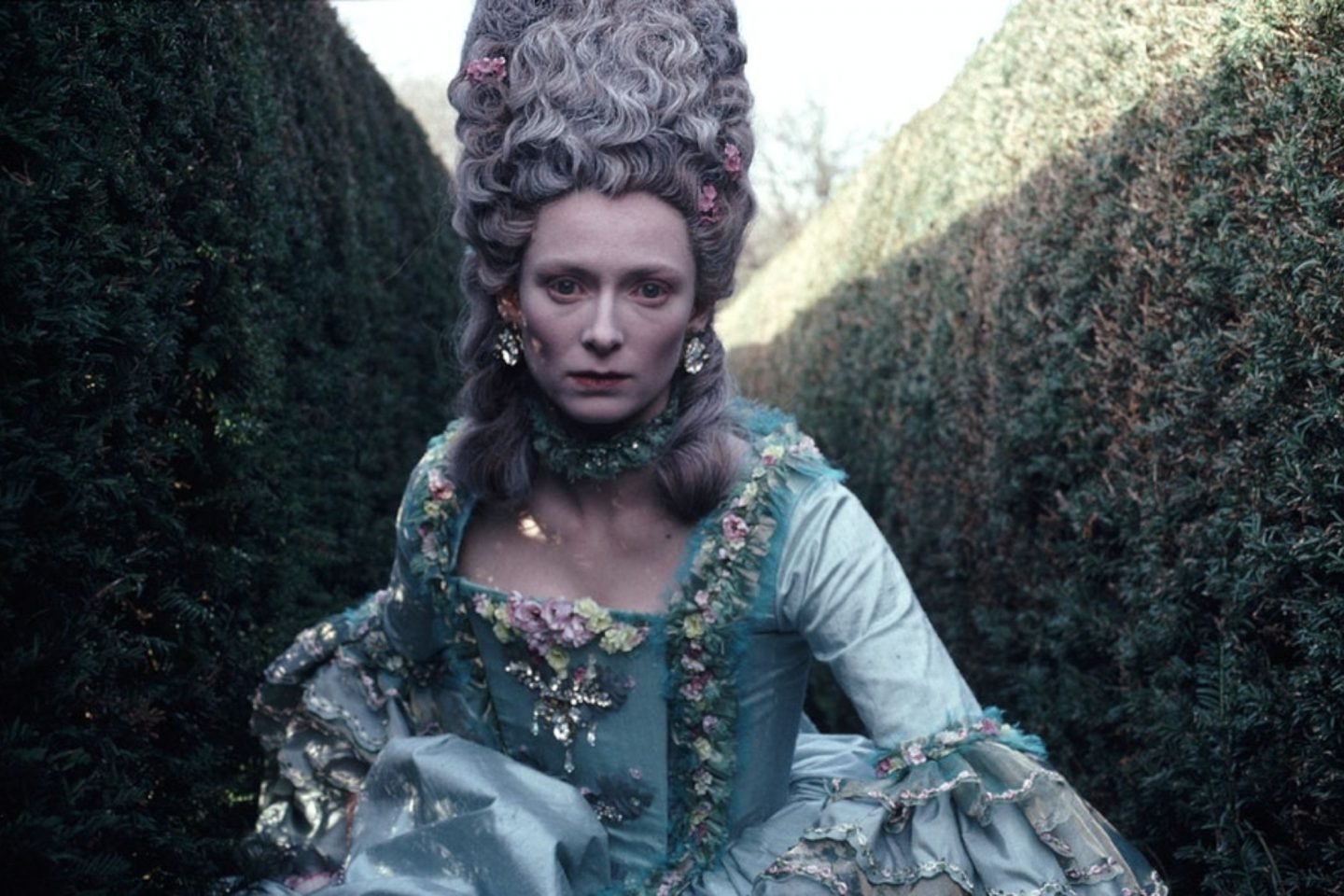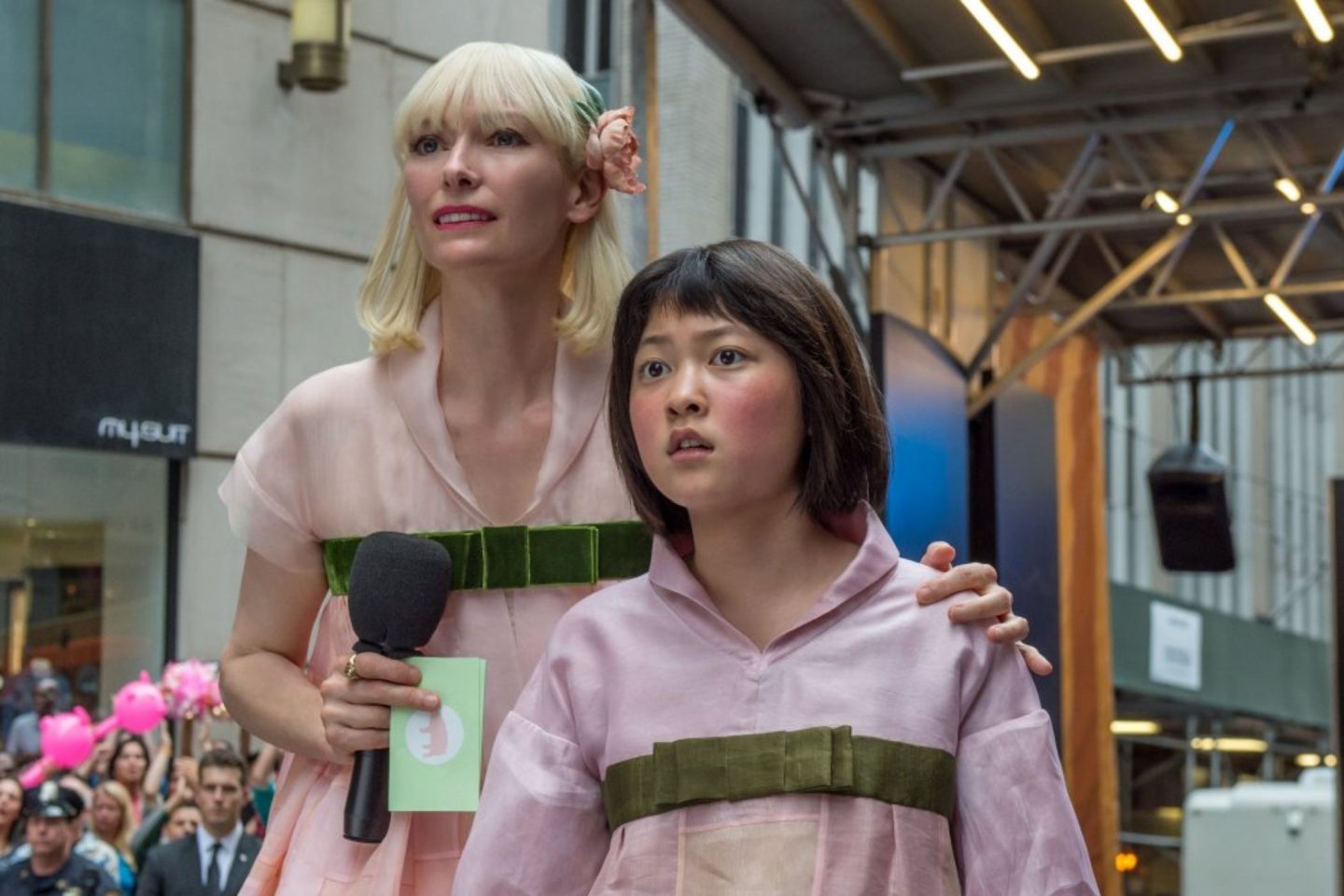 Okja, 2017
This is an action-packed fantasy about a girl and the giant hippo-esque pig, Okja, who she has come to love like a family member. The director Bong Joon-ho contrasts the South Korean hills with the claustrophobic fast-paced New York streets and Swinton's character Lucy Mirando is a company chief burdened with feelings of liberal guilt, which she channels into the development of a strain of super-pigs. Swinton portrays her with a wide range of characteristics, from empathy to rapacity – and gets to display even more in the role of Miranda's twin, Nancy.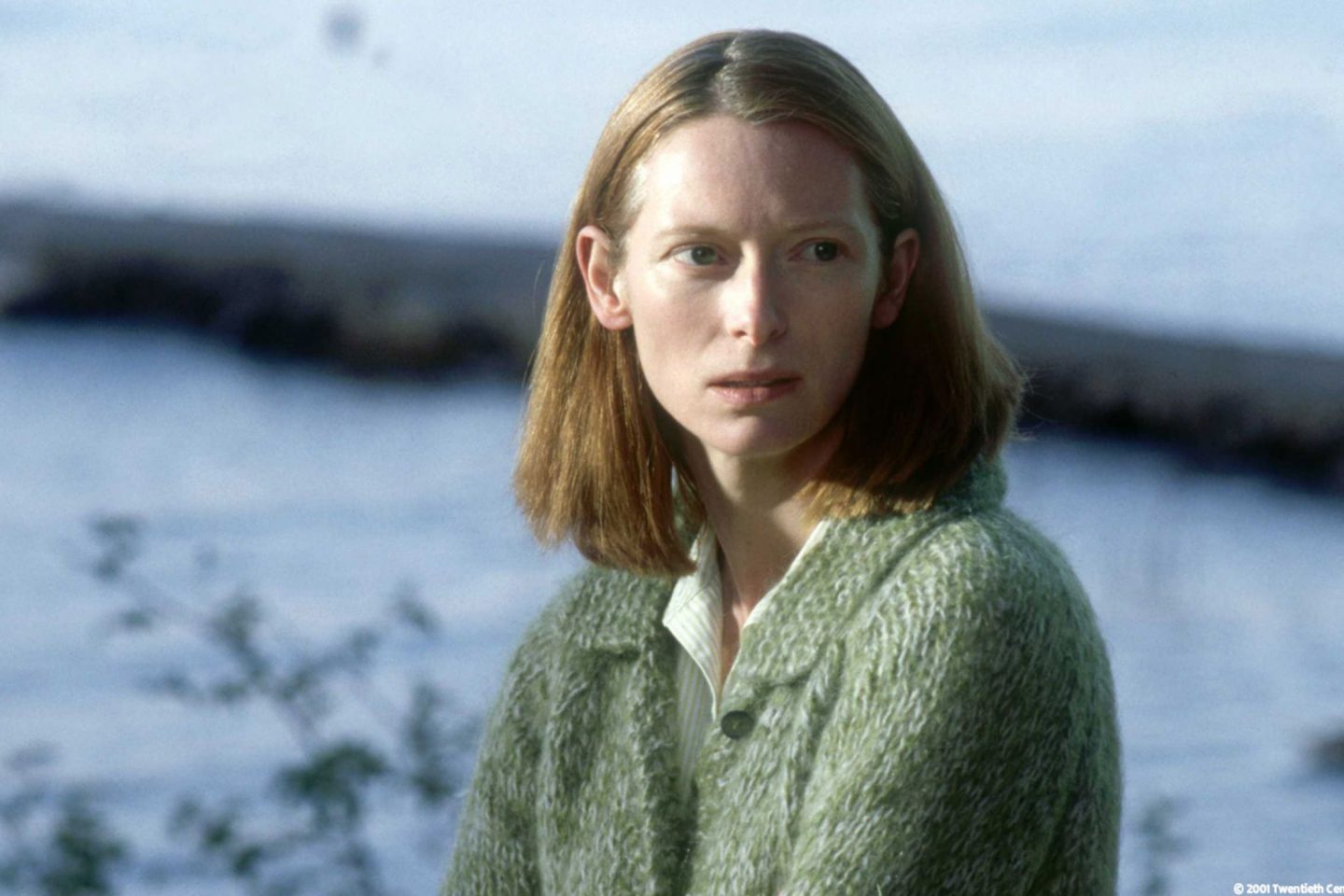 The Deep End, 2001
Scott McGehee and David Siegel's intriguing thriller stars Tilda Swinton as an affluent, protective mother with a husband in the US Navy, left at home to look after her house and family alone. Yet more thoughtfully, it traces the journey a mother must take in order to protect her son from harm. The Deep End garnered a real buzz at the time after showing at Sundance, and Swinton became even more of an established actress following its release.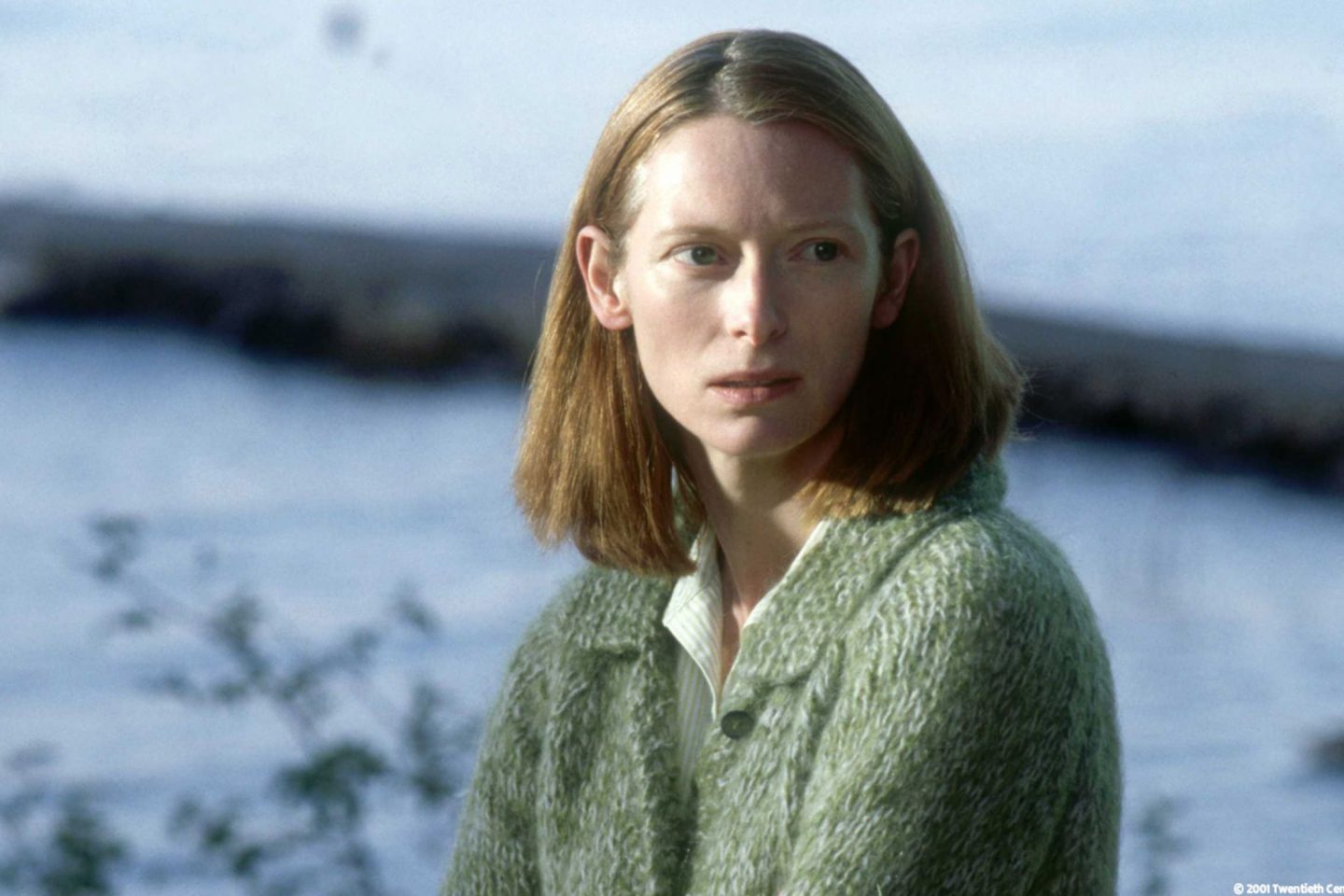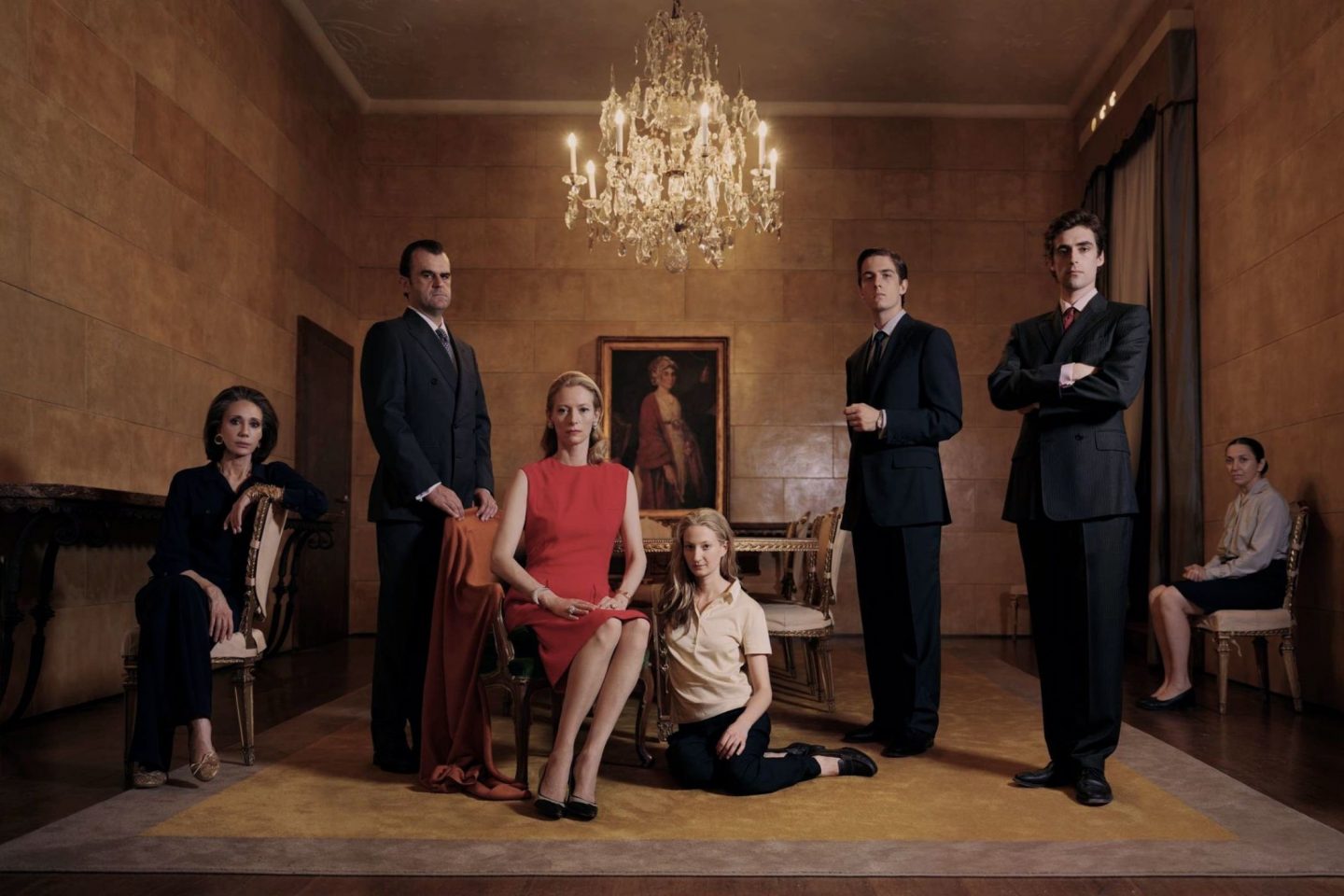 I Am Love, 2009
In I Am Love Swinton takes on the role of Emma Recchi, the beautiful and elegant wife of a wealthy Italian executive, in an emotionally charged and stimulating performance. Set in Milan in and around the stately home of the wealthy Italian family, the film follows an adulterous relationship between Emma Recchi and Antonio, a talented young chef – this is an affair that sends the family into serious upheaval. Fashion plays a pivotal role in Luca Guadagnino's direction too, with an evocative wardrobe created by Raf Simons for Jil Sander that will inspire.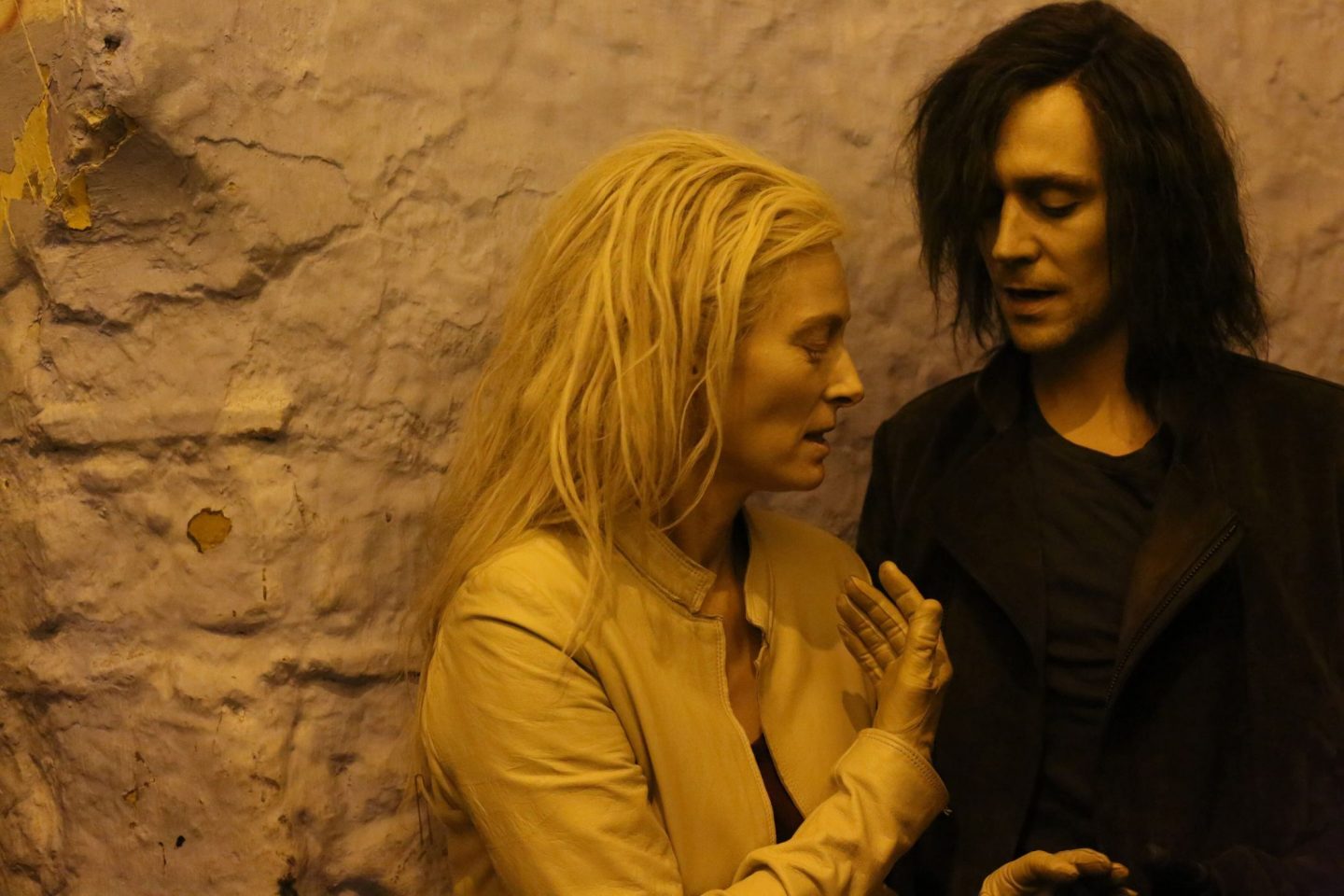 Only Lovers Left Alive, 2013
Only Lovers Left Alive is a 2013 British-German vampire film written and directed by Jim Jarmusch, starring Tom Hiddleston, Tilda Swinton, Mia Wasikowska, John Hurt, and Jeffrey Wright. Nominated for the Palme d'Or at the 2013 Cannes Film Festival, Jim Jarmusch and Tilda Swinton are a match made in heaven and come together to create a genuinely entertaining vampire comedy. Set against the desolation of Detroit and Tangier, an underground musician (Hiddleston), deeply depressed by the nature of human activities, reunites with his resilient and enigmatic lover (Swinton). Their love story has already endured several centuries at least, but it is soon disrupted by her wild and uncontrollable younger sister.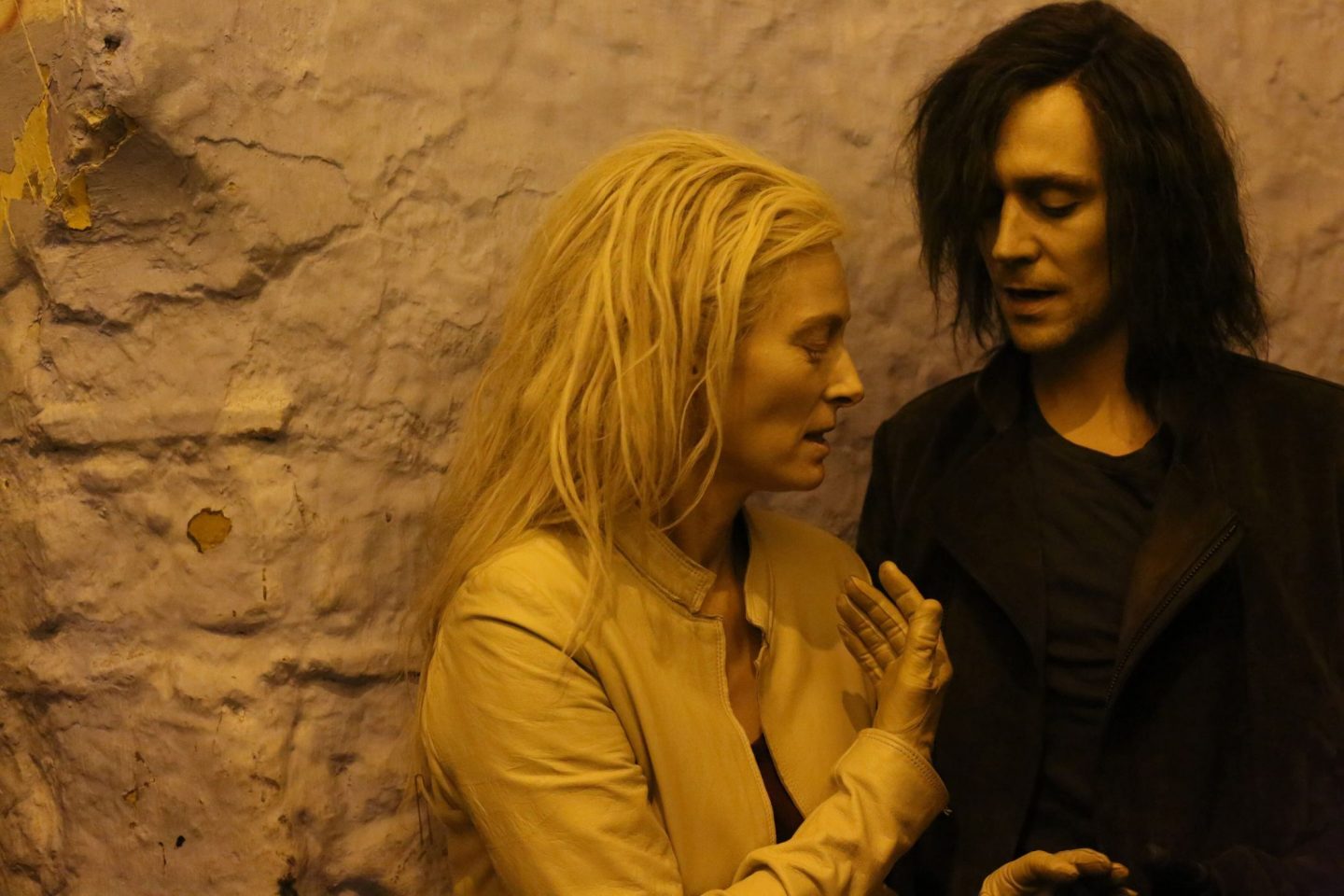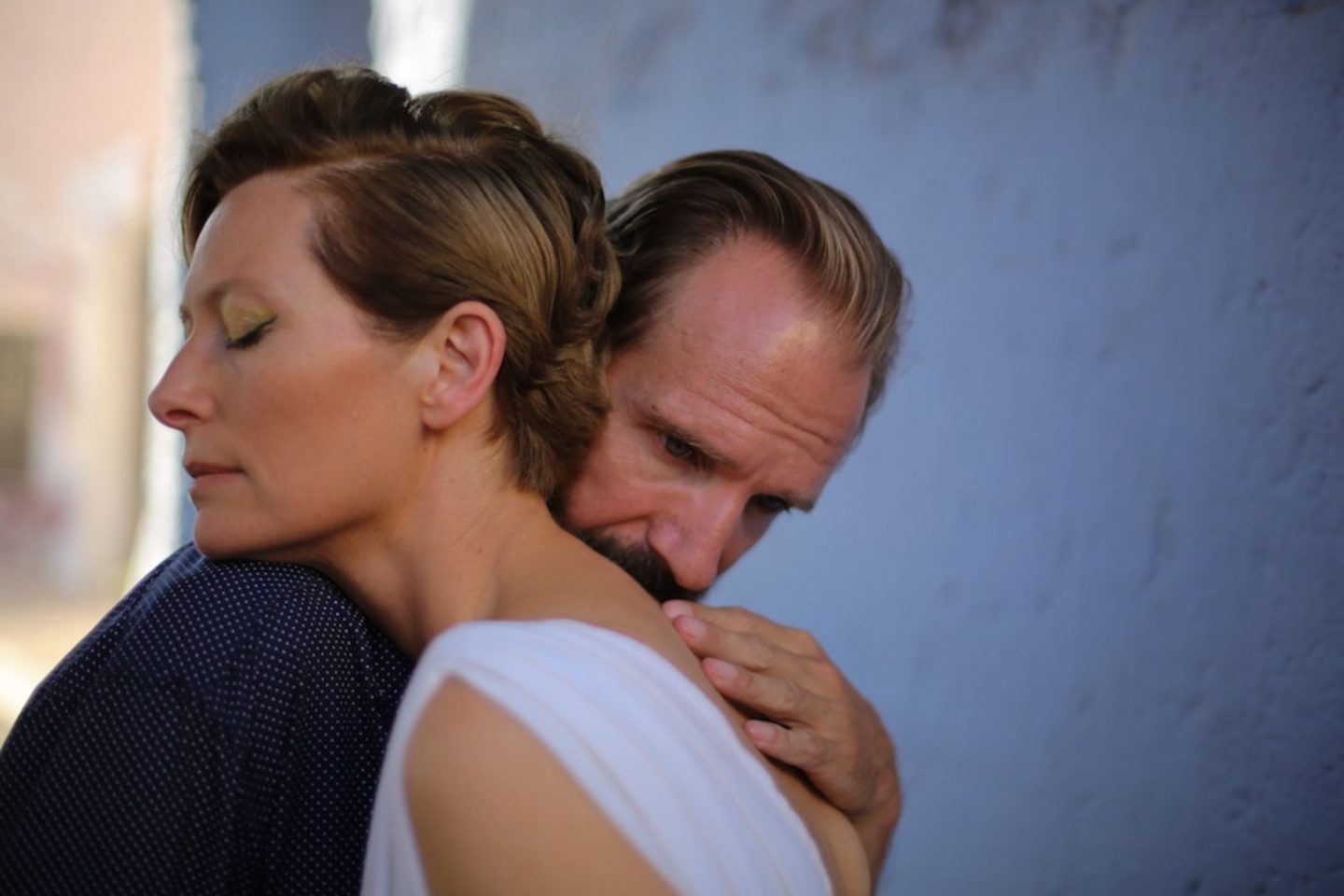 A Bigger Splash, 2015
In a stylish remake of Jacques Deray's 1969 psychological thriller La Piscine (The Swimming Pool), A Bigger Splash brings us an emotional thriller exploring jealousy and desire. The storyline follows a recuperating rock star Marianne (played by Swinton) and her boyfriend Paul (Matthias Schoenaerts), who are holed up on a romantic holiday until the peace is shattered by the arrival of record producer and old flame Harry (Ralph Fiennes) and his daughter Penelope (Dakota Johnson). The action takes place in a gorgeous villa with a swimming pool, way up in the hills and far from the harbour where increasing numbers of migrants are being held. Swinton's effortless charisma underpins everything she does in A Bigger Splash.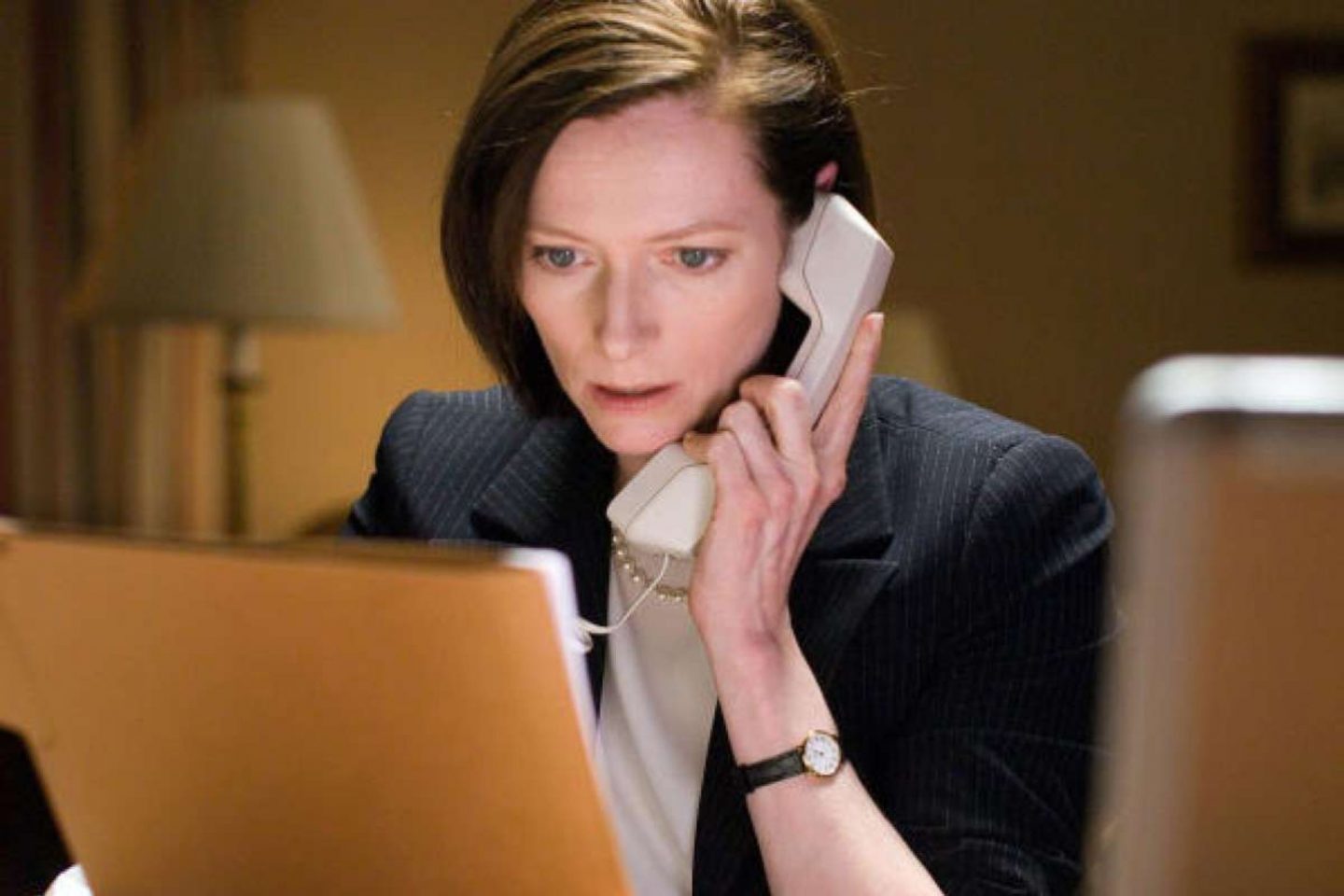 Michael Clayton, 2007
The performance that won her an Oscar, Michael Clayton is a twisting thriller exploring corruption, starring George Clooney, Tom Wilkinson, Tilda Swinton and Sydney Pollack. It follows an attorney Michael Clayton and the corruption surrounding a client of his law firm. Swinton's performance here was particularly lauded as the fierce and compelling lawyer up against Clayton. She plays a shark in murky waters, making mistakes – big ones – and is unprepared for the consequences.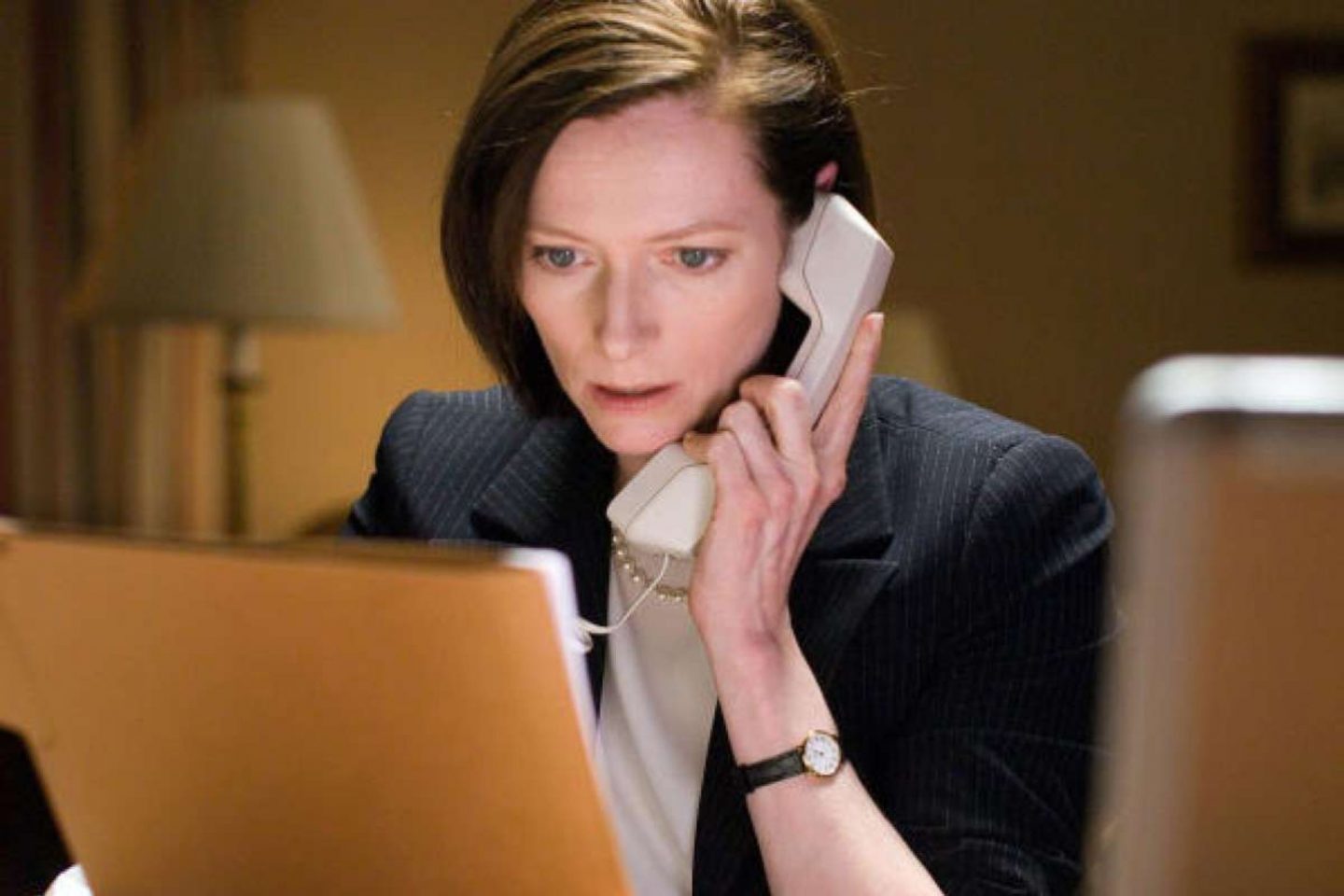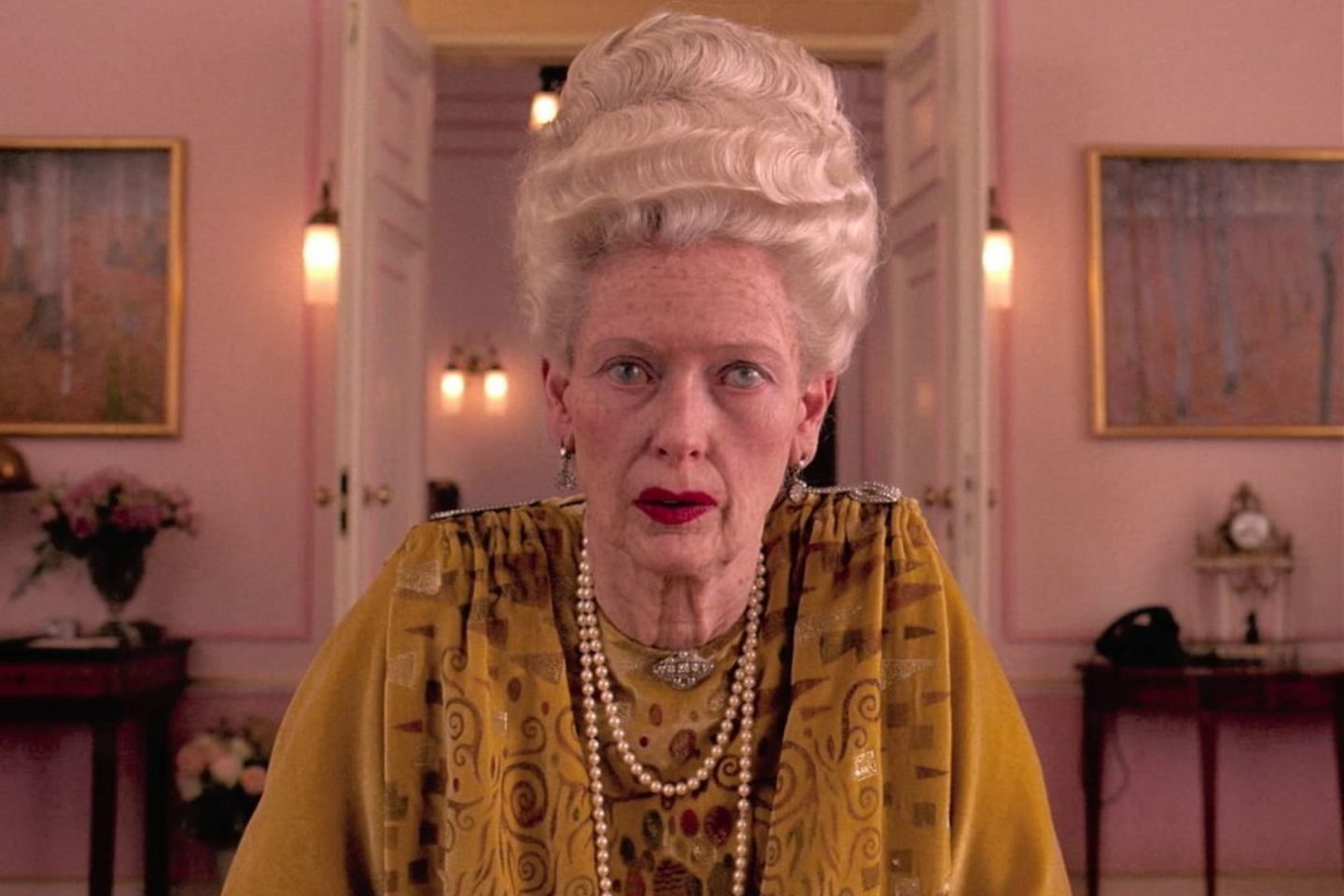 The Grand Budapest Hotel, 2014
In a short but captivating role, Tilda Swinton played a pivotal part in Wes Anderson's film The Grand Budapest Hotel back in 2014. She takes on the character of the ancient Madame D, hotel owner, whose death sets the film's events rolling and drives the whole plot. The actress took on five hours of make-up to embrace this look and perfectly embraces one of her most dramatic on screen transformations to date.
Tilda Swinton is set to star in The French Dispatch and we can't wait to enjoy another compelling performance by one of our favourite actresses.
The French Dispatch is out in cinemas 22nd October – watch the trailer here.