How to make a unique Christmas wreath at home
We caught up with Kaiva Kaimins at East London florist, My Lady Garden, on how to make a Christmas wreath with a difference this year – all from the comfort of your own home.
"I love to design with bright, bold colours. This Christmas I've chosen warm shades of pink, red and purple with these dried flower kits – I've noticed tonal, dried blooms having a real moment in floral trends. As all materials used here are dried, you can re-use these wreaths, year and year again, just make sure you keep them in a cool and dry place." – Kaiva Kaimins, My Lady Garden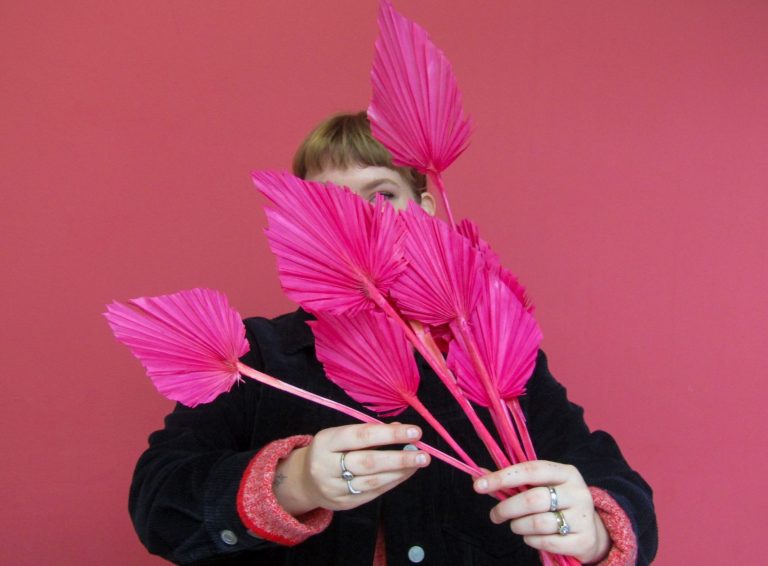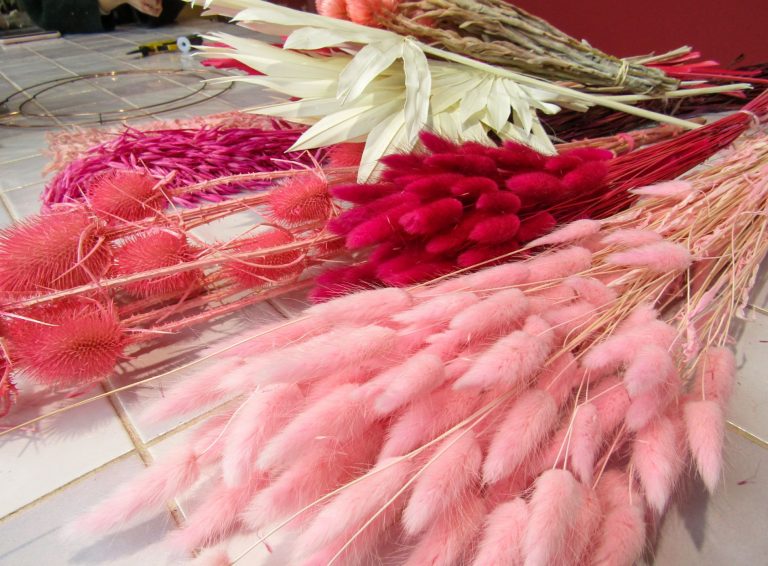 1. Get ready
Lay out all materials ready to go, and sort by colour for easy creation.
2. Where to begin?
Start with a larger dried item, such as a palm leaf and attach with your reel wire. Don't cut the wire off when attached, you'll be continually looping this around and attaching your dried materials. When you begin, loop the wire around the base of your wreath, securing it in place and go from here.
3. Work clockwise
It's easiest to design in a clockwise manner, layering your flowers as you go. I tend to design with at least 5-10 stems of the smaller items, for more of a solid colour look and feel.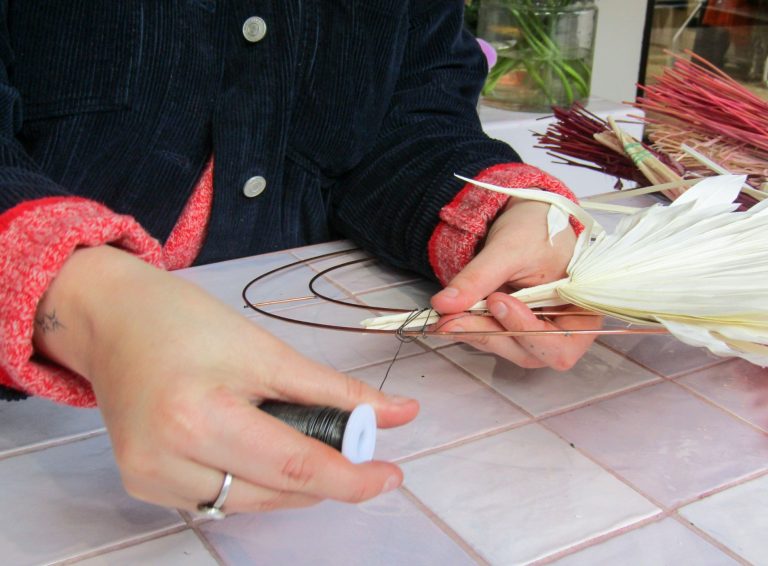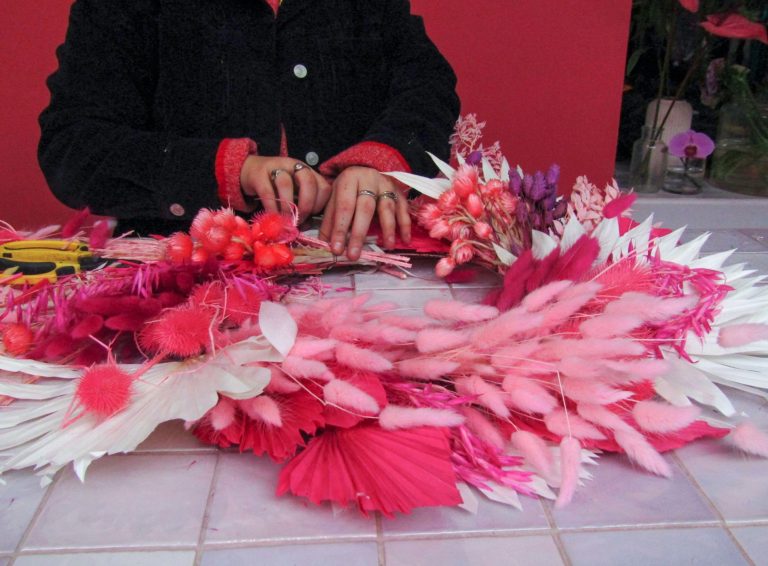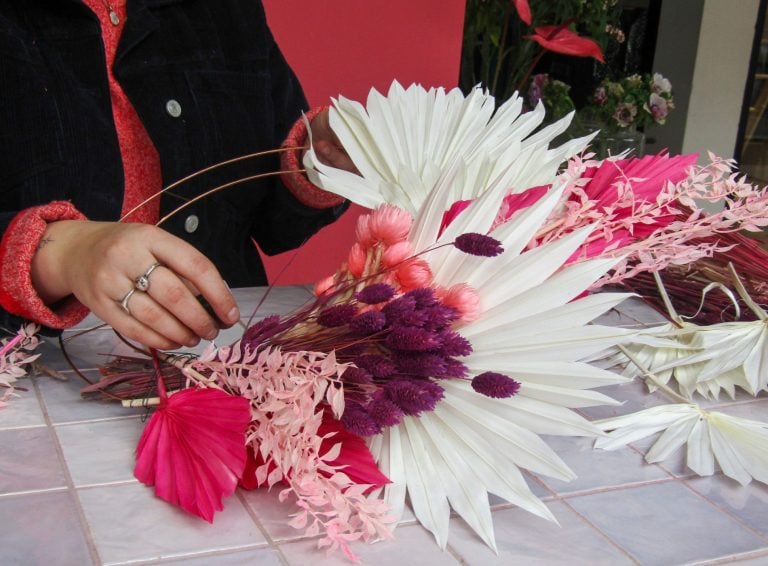 4. Layer up
Continue layering and adding flowers on at different angles to give your wreath some depth.
5. Secure your wreath
When you have a full wreath, finish off by cutting your wire and securing it to where you first started.
The finishing touches
Tie with a ribbon and hang on your door. Wreaths also make beautiful festive centerpieces for the table, if you can't hang your creation.