The Summer Dresses We Can't Stop Thinking About
Whether you are drawn to sweeping midi silhouettes, romantic details or seasonal prints, our latest dresses are an elevating addition to any wardrobe – not to mention the fact they're easy to wear. We've rounded up our favourite five styles and caught up with our print designer Anna, on the inspiration behind some of the designs.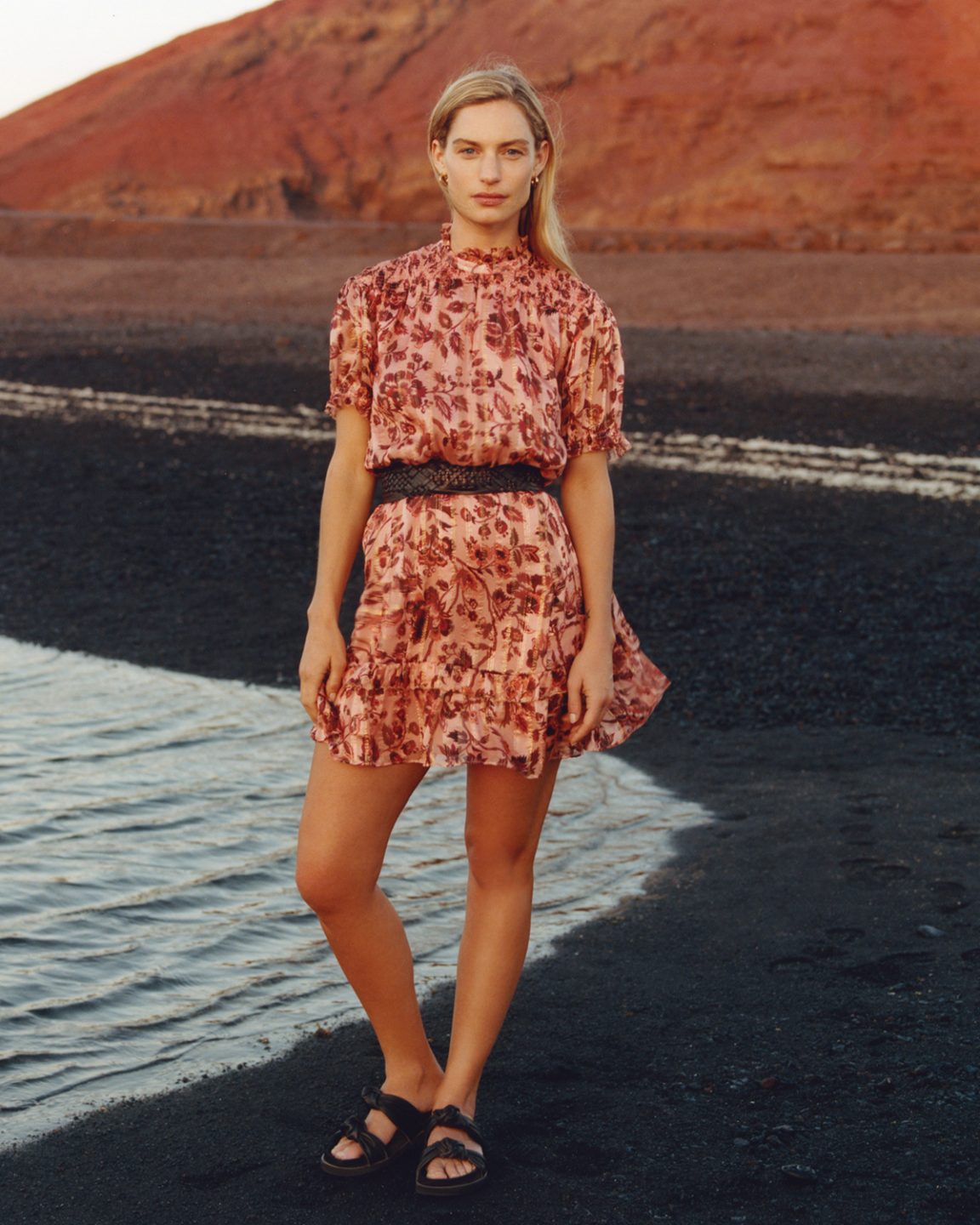 Prairie Blossom Silk Mix Dress
For those who are tired of relying on loungewear and signature denim, now is the time to harness the power of a great dress and elevate your weekend wardrobe. This dress is cut from lustrous silk mix fabric, cinching in at the waist and falling just above the knee. The best part? It is a forever piece that will see you through balmy evenings and summer BBQs, as well as future weddings and holidays.
"The ultimate outcome for this style was to achieve a soft feminine look. With the delicate smocking, ruffle collar and tonal print it definitely ticks all the boxes. The earthy colours of the print blend well with the gold lurex base, adding an element of luxury." - Anna, Print Designer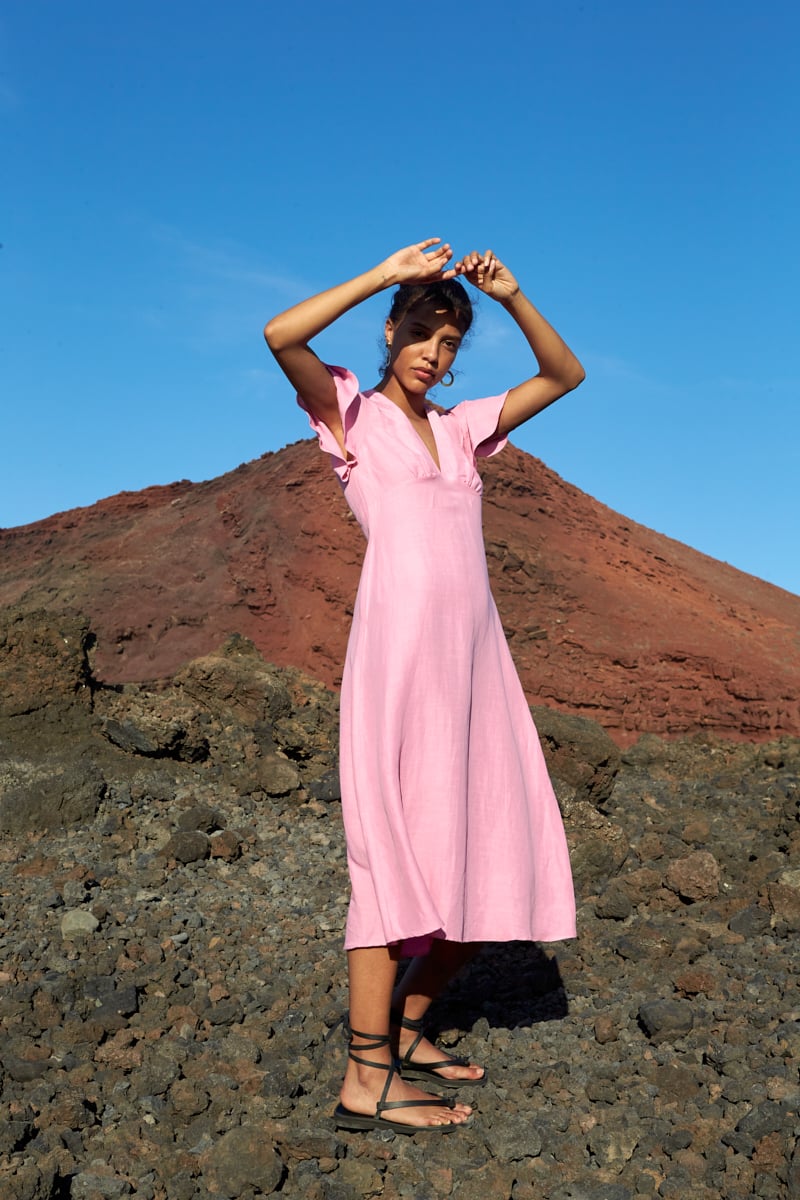 Frill Sleeve Midi Dress
This season is all about succumbing to the charms of pink. Designed in an airy linen and cotton mix that is perfect for warm weather dressing, our Frill Sleeve Midi dress comes in irresistible shades of rose quartz and soft khaki. Adding to the feminine feel are soft, frilled sleeves and a slightly cinched-in waist. Wear with your hair swept-up and minimal sandals – ultra-fine straps will lend an instant elegance to your look.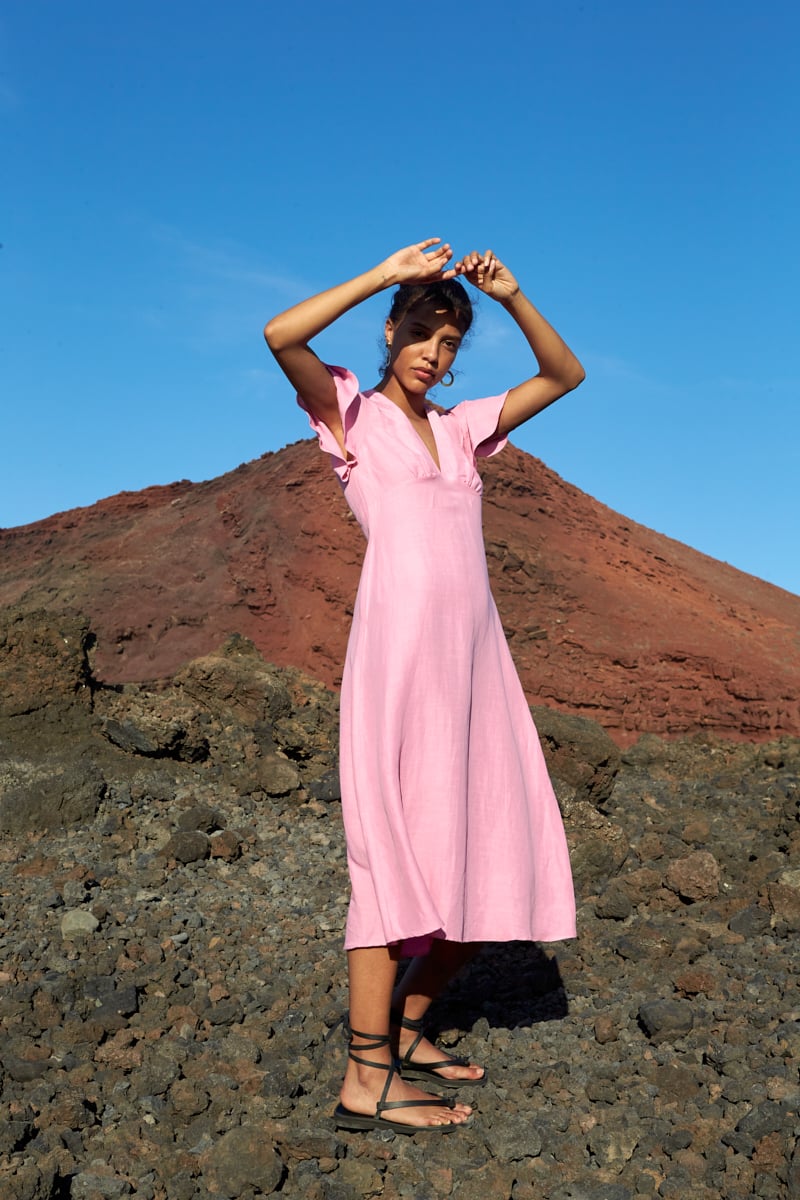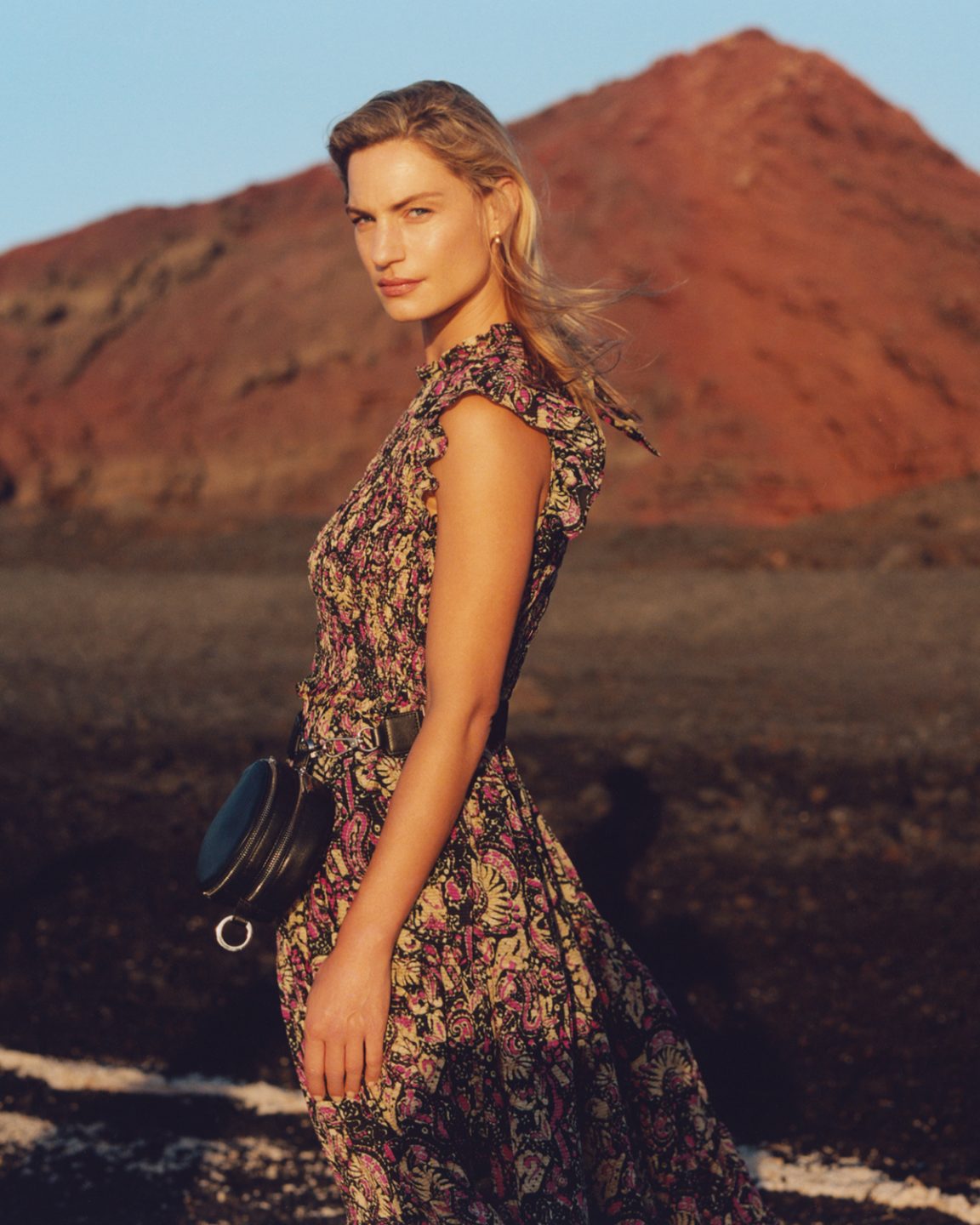 Batik Print Silk Smock Dress
For those yearning to experiment with print, colour and feminine silhouettes this summer, this is the dress for you. Crafted from a silk blend and finished with a distinctive batik motif, it harnesses the power of print to infuse looks with a spirited and sanguine mood – creating a style to inspire. Natural hair and subtle gold jewellery will ensure the dress takes centrestage.
"This print was inspired by traditional Indonesian batik florals. Whilst most of these traditional prints are earthy and originally hand crafted using natural dyes, we wanted to create a revived version with an injection of bright Magenta. These colour flashes run throughout the print and complement key pieces within our spring-summer collection." - Anna, Print Designer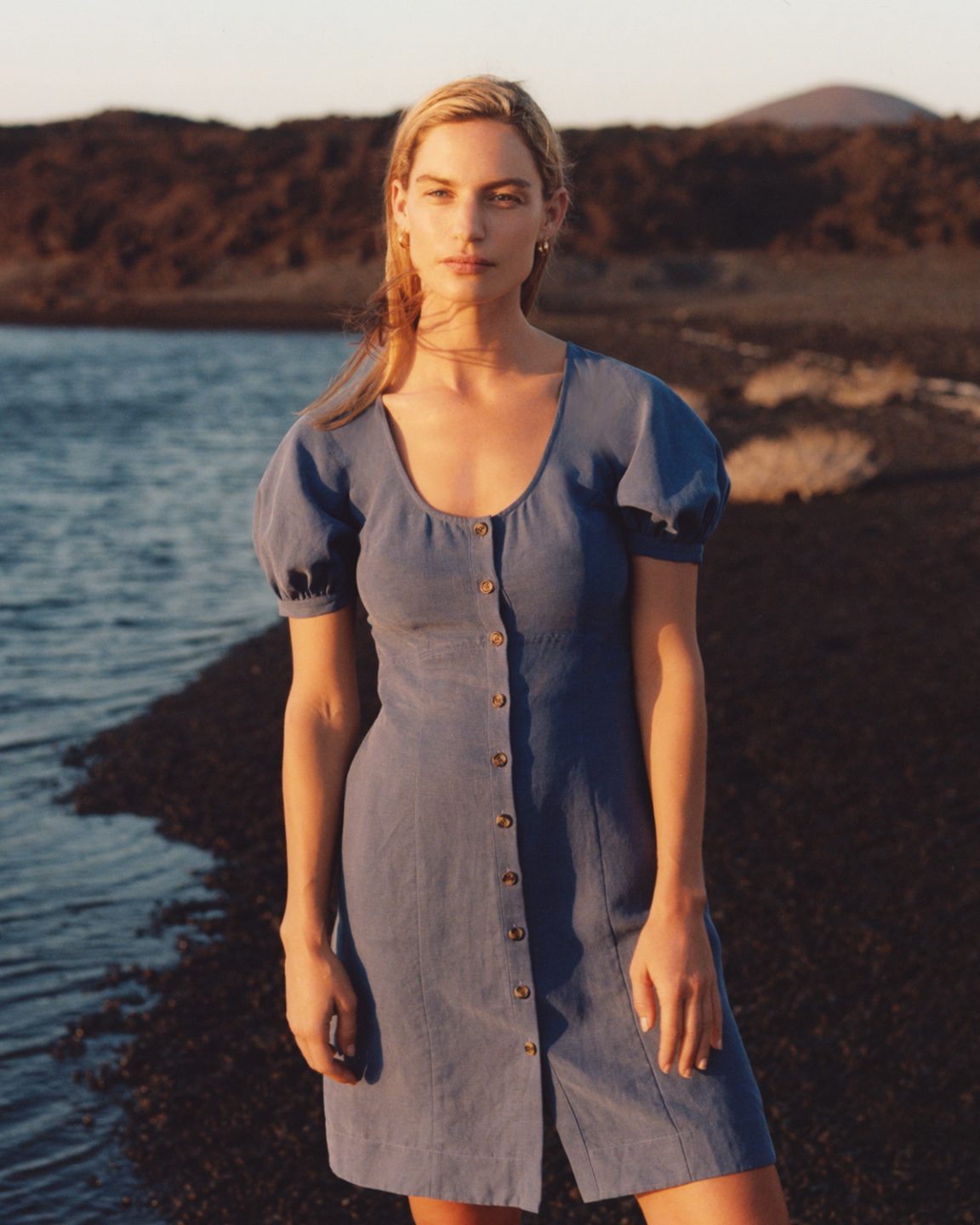 Tara Scoop Linen Mix Dress
Hardwearing yet feather-light and sustainable, linen has long been a favourite fabric for summer months – and this dress is no exception. It's the cut that makes this piece a timeless staple; the subtly cinched waist, the button-up front and the puffed short sleeves. While this dress is sure to add a sense of ease to weekday dressing right now, it'll be on heavy rotation for summers to come.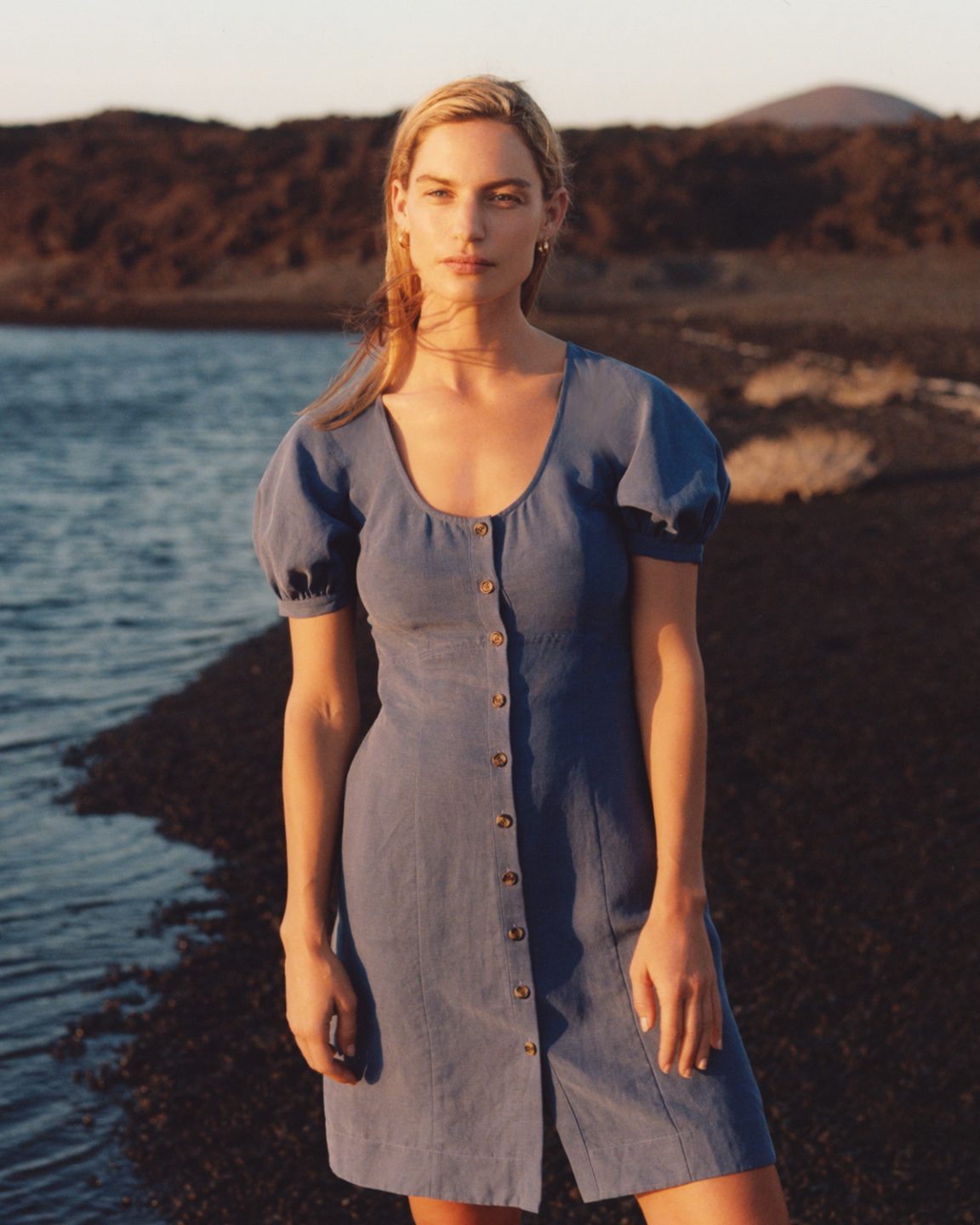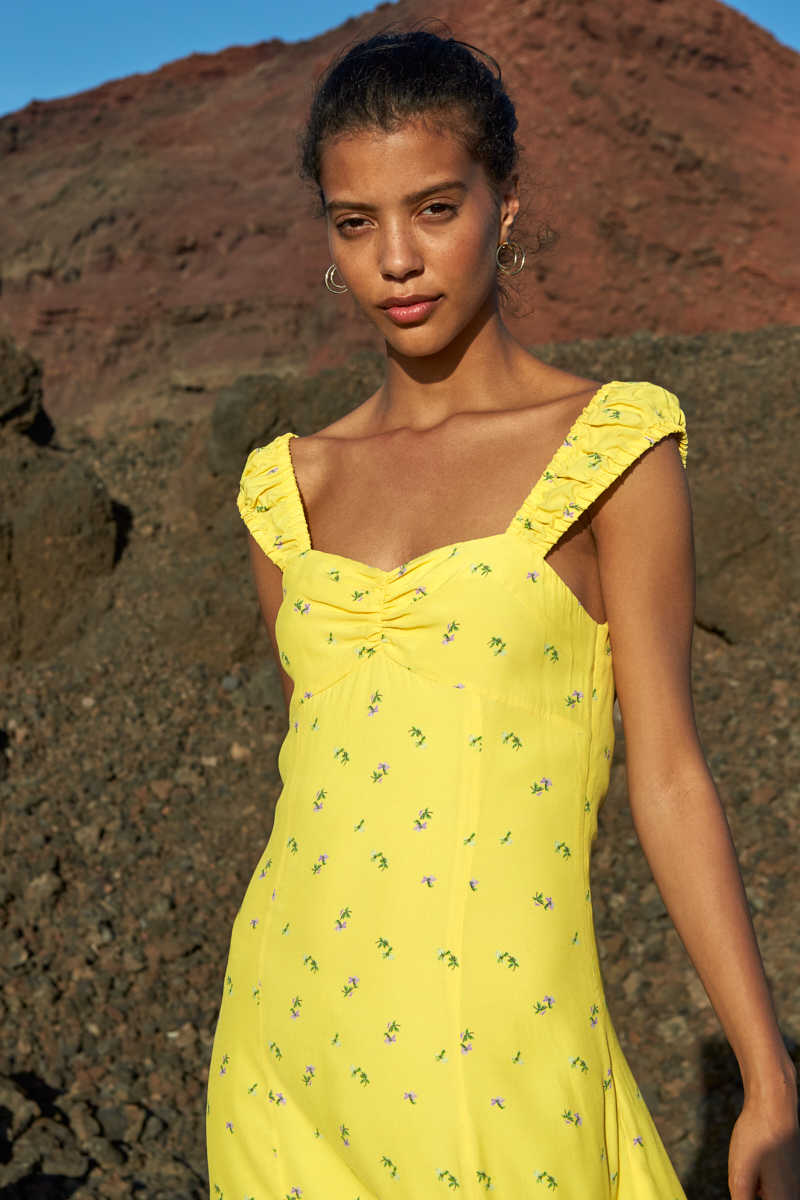 Forget Me Not Print Dress
Infused with an optimistic feel, thanks to it's lemon sorbet hue, here is a dress to lift your mood. Scattered with delicate forget-me-not florals, it comes with a sweetheart neckline and straps that sit slightly off the shoulder – perfect for showing off summer skin. Look out for pared-back mules to complete your look or slightly elevated platforms for a leg-lengthening effect.
"Here is another feminine print to collectively sit amongst our spring-summer collection. This print is a classic english blossom, however it has been modernised using pastel colours such as lemon, lilac and mint. Adding spacing between the flowers allows the lemon ground colour to dominate, keeping the design classic." - Anna, Print Designer