Whistles Muse: Sienna Miller
From her roots as the early-noughties purveyor of that iconic boho trend, to her elevated everyday style with a truly sophisticated appeal, we take a closer look at the fashion credentials of British actress Sienna Miller.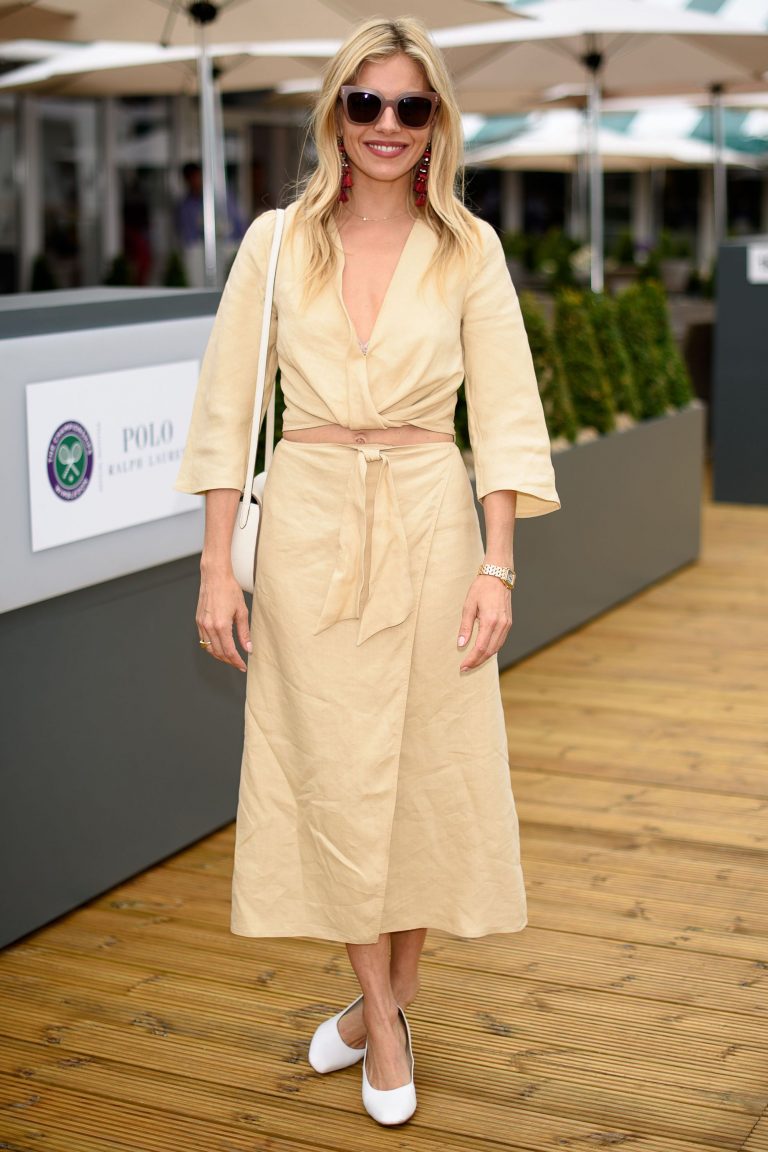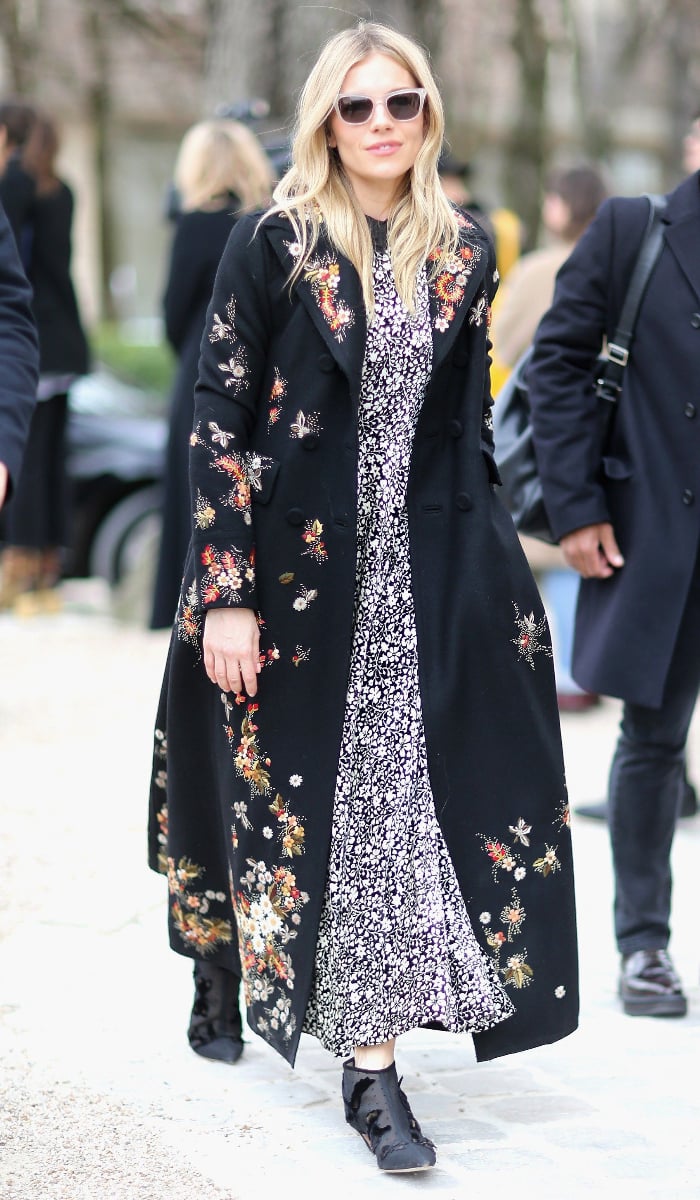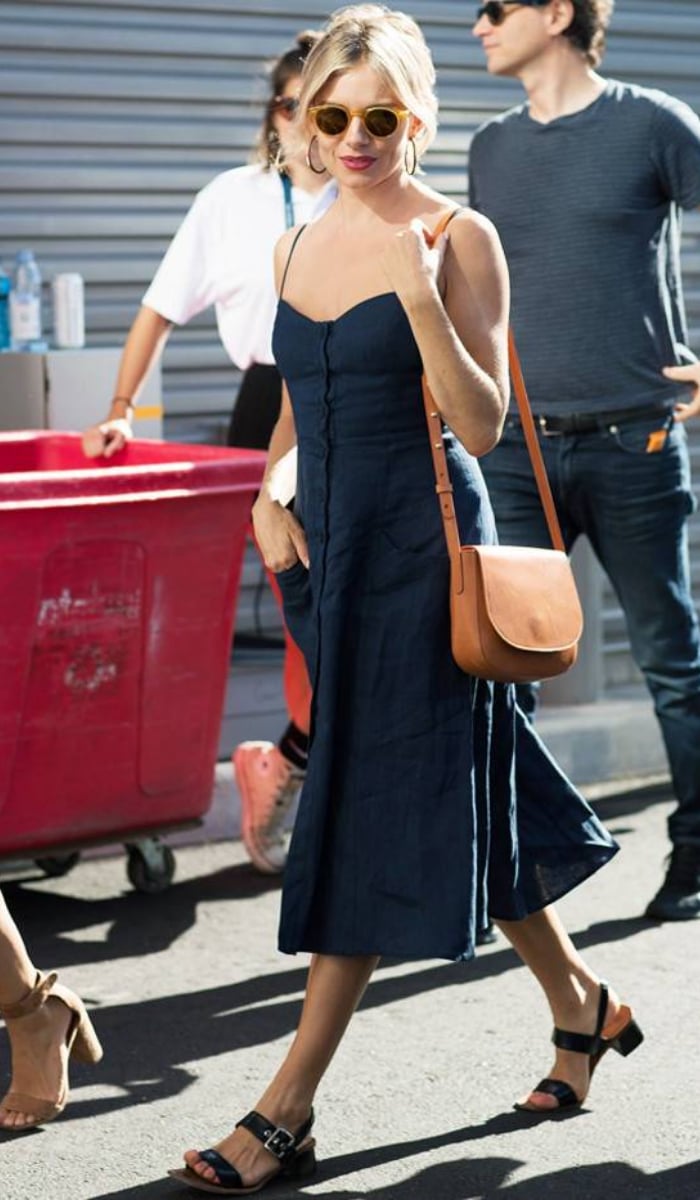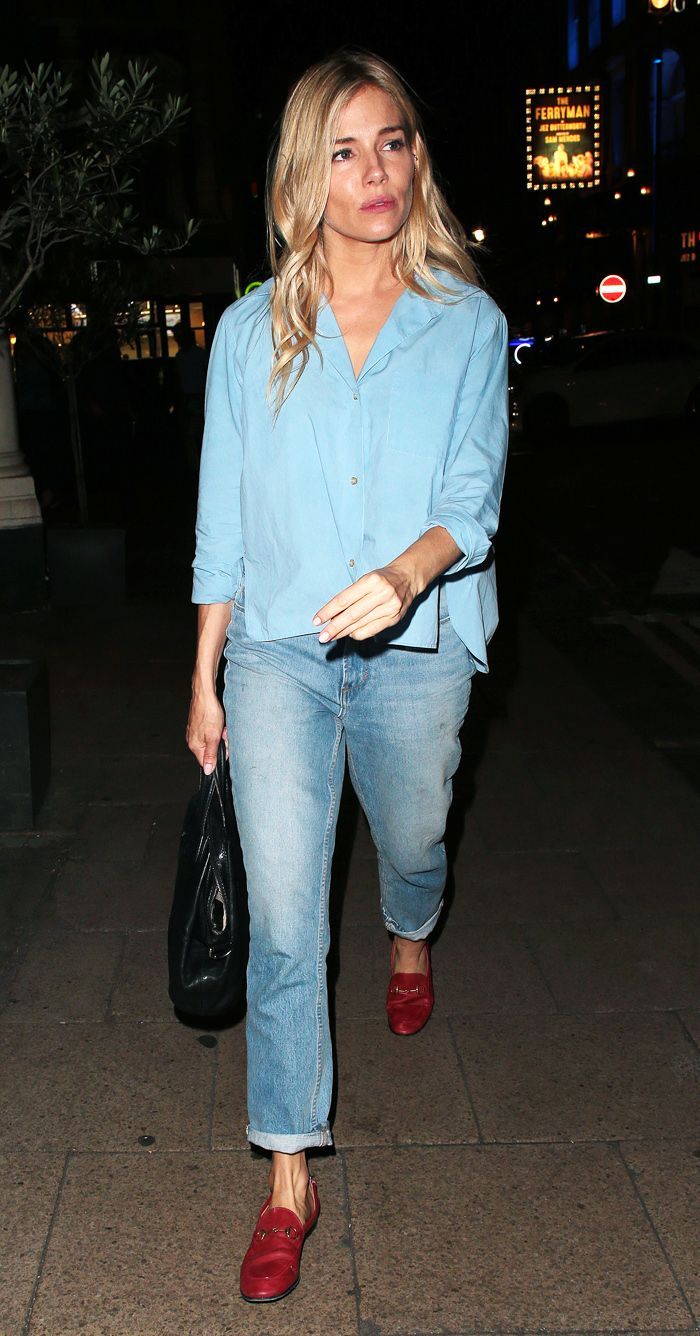 With just a handful of supporting roles on her resume, an appearance in the 2004 comedy remake Alfie catapulted Sienna Miller to a household name; viewers captivated by her on-and-off screen romance with Jude Law and her innate sensuality. Not one to shy away from a challenge, her 16-year acting careers includes her iconic portrayal of sixties it-girl Edie Sedgwick in Factory Girl as well as her Golden Globe nominated biopic of Tippi Hedren (Alfred Hitchcock's leading lady in The Birds) in The Girl. Not content with just biographical dramas, her recent film renaissance also features the critically acclaimed Foxcatcher, American Sniper, and more recently The Lost City of Z. Now Miller has turned her hand to the West End with a seductive and embattled performance as the status-hungry Maggie, in the emotionally charged Cat on a Hot Tin Roof by Tennessee Williams.
 
While Sienna has enchanted audiences with her striking and somewhat surprising on-screen personas, it's her nonchalant yet romantic sense of style that continues to leave a lasting impression. An original master of the bohemian-chic trend that won us over in the early-2000s, Miller has long shed her boho roots (and her love of a low-slung belt) to a refined signature style that we can't help but love. Her elevated off-duty look comprises of crisp cotton dresses paired with playful sunglasses, finished by an eternally-cool hoop earring. Those of us who pay super-close attention to her style will notice her penchant for a pyjama-inspired shirt. Teamed with a pair of relaxed denim jeans – rolled up slightly at the hem – with stylish loafers and you've got a put-together, polished daytime look à la Miller.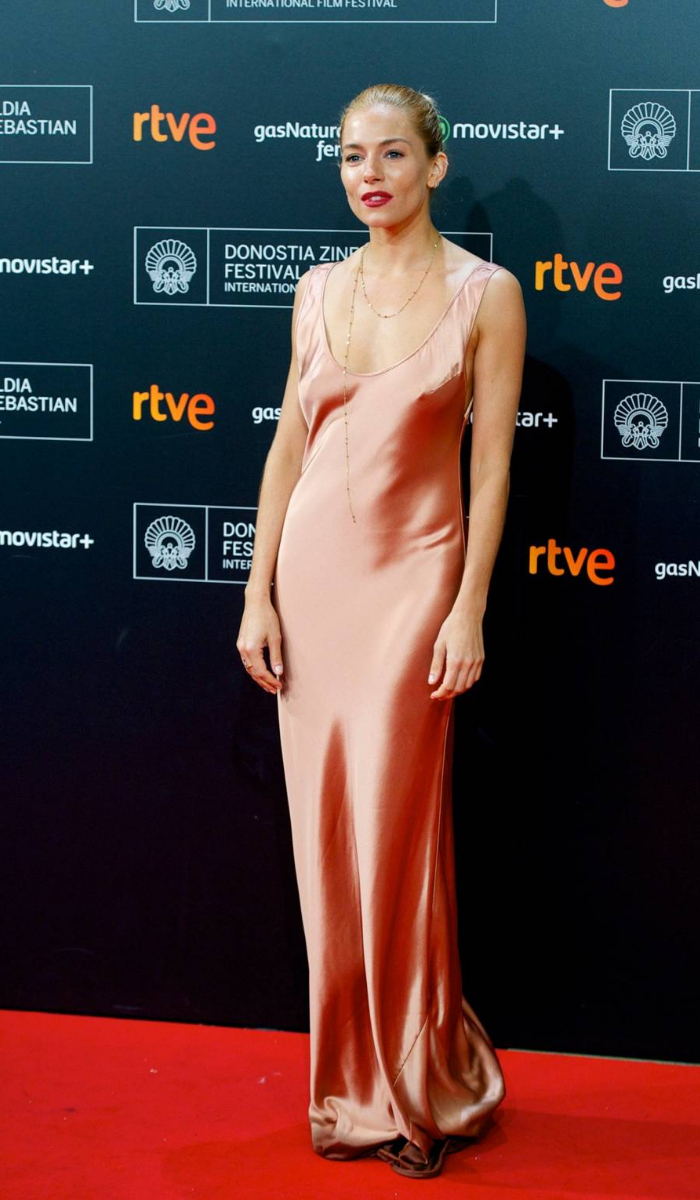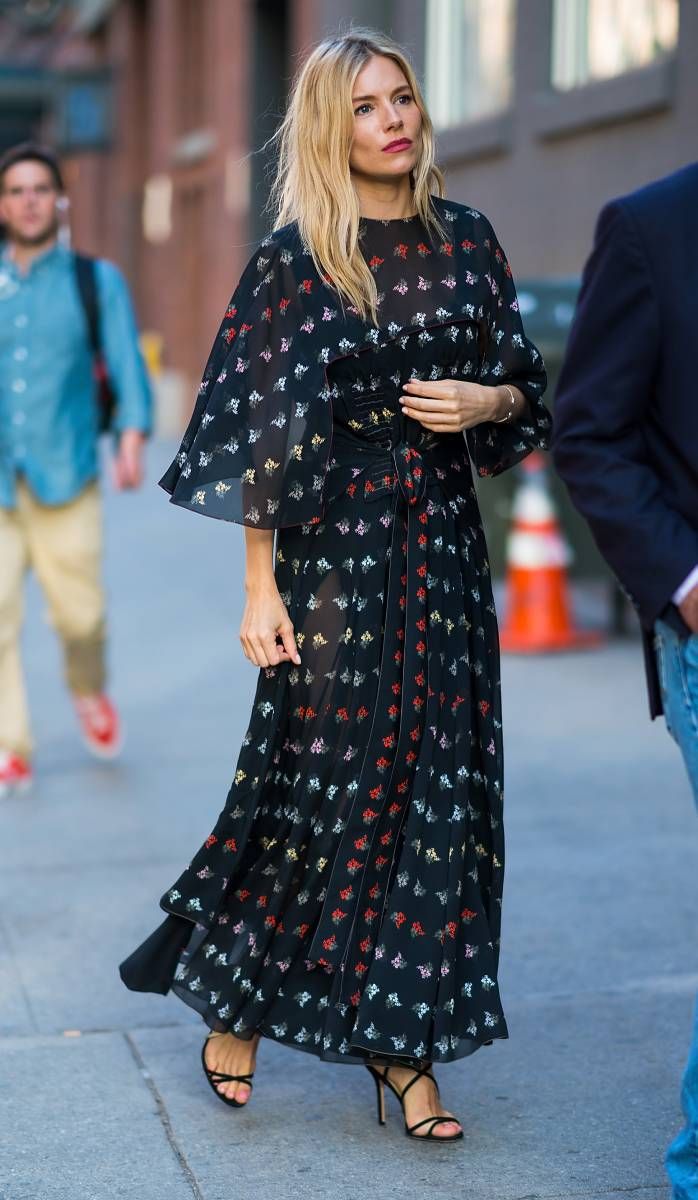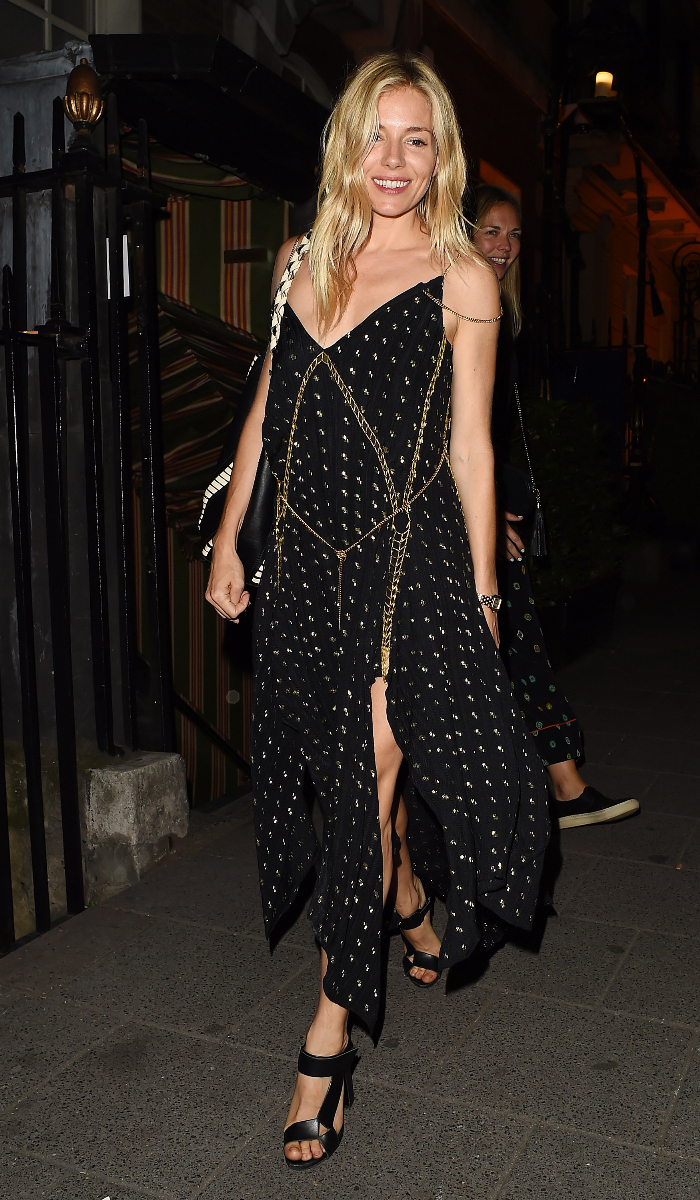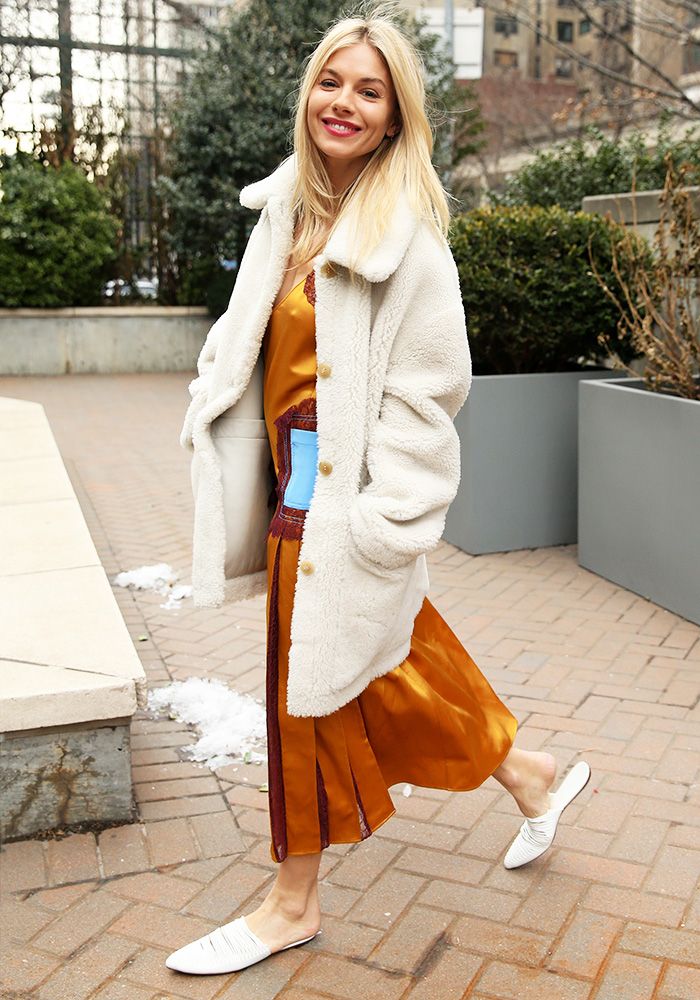 For Sienna Miller, evening wear usually takes the form of floor-length bias-cut dresses in metallic silks or intricate beadwork dresses with embroidered motifs, both of which serve as a nod to her romantic bohemian days. Our favourite red carpet look? An irreverent off-the-runway changshan-style suit hemmed with mint green marabou feathers, paired with tomato red platform sandals. Sienna, we salute you.