Getting To Know Laura Bell, The Yoga Teacher Changing The Way We Perceive Our Practice
As we seek new ways to slow down and garner more interest in the outdoors, we sat down to talk to Laura Bell, founder of The Zest Life and long-term yoga teacher. Aged 18, Laura broke her back whilst travelling and turned to yoga and nature to discover a new way of living and recovering. We discussed everything from her restorative experience with yoga to how to start small when building new habits. This is a conversation that explores how to develop a yoga practice, but also the benefits of meditation, the outdoors and being kind to ourselves and our bodies.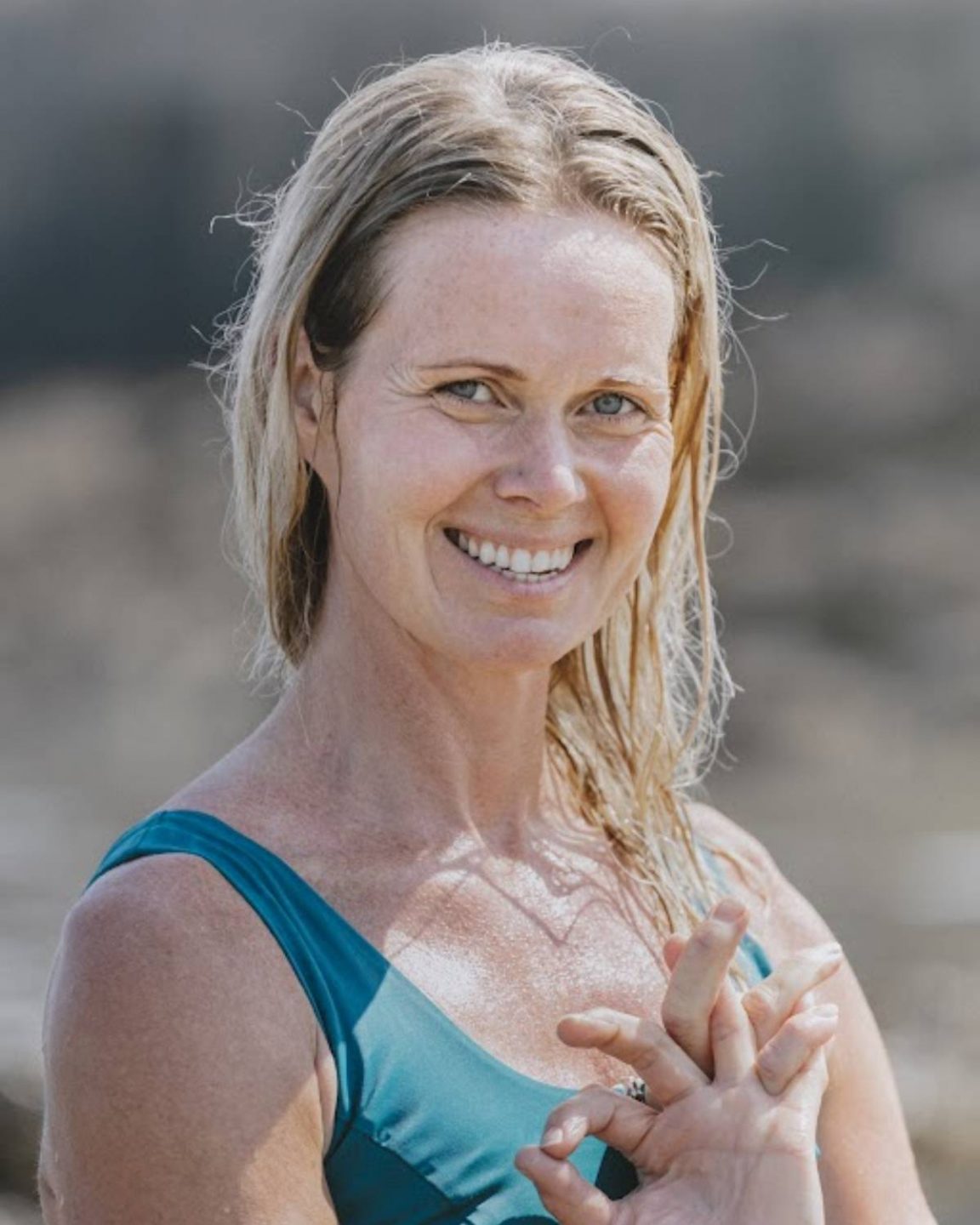 First thing's first, how did you come to start practising yoga?
I had an injury when I was 20, and I broke my back whilst in Australia. I wasn't able to walk, and I was in the hospital for about six weeks. Then I had a brace for another six weeks. I was told that practising yoga would help my rehabilitation, but I was used to being so active and saw yoga as slower and less exciting… However, when I got home, I gave it a real chance, seeing my body start to change. I fell in love with the feeling of the practice, both mentally and physically. It was the perfect road to recovery, and I never looked back.
What does your yoga practice mean to you? How does it make you feel?
It's time for me. I feel free on my mat and where I can feel grateful for having a fit and healthy body that can carry its own weight, moving me through my practice. It's like coming home.
Has your relationship with your body changed over the years? And if so, how?
Yes, especially since having children. That's made me much more respectful of my body's needs, rather than continually pushing myself. Instead, I back off and listen to what my body needs depending on the day or the specific moment. I also focus on any stressors I might be reacting to, and I'm much more intuitive.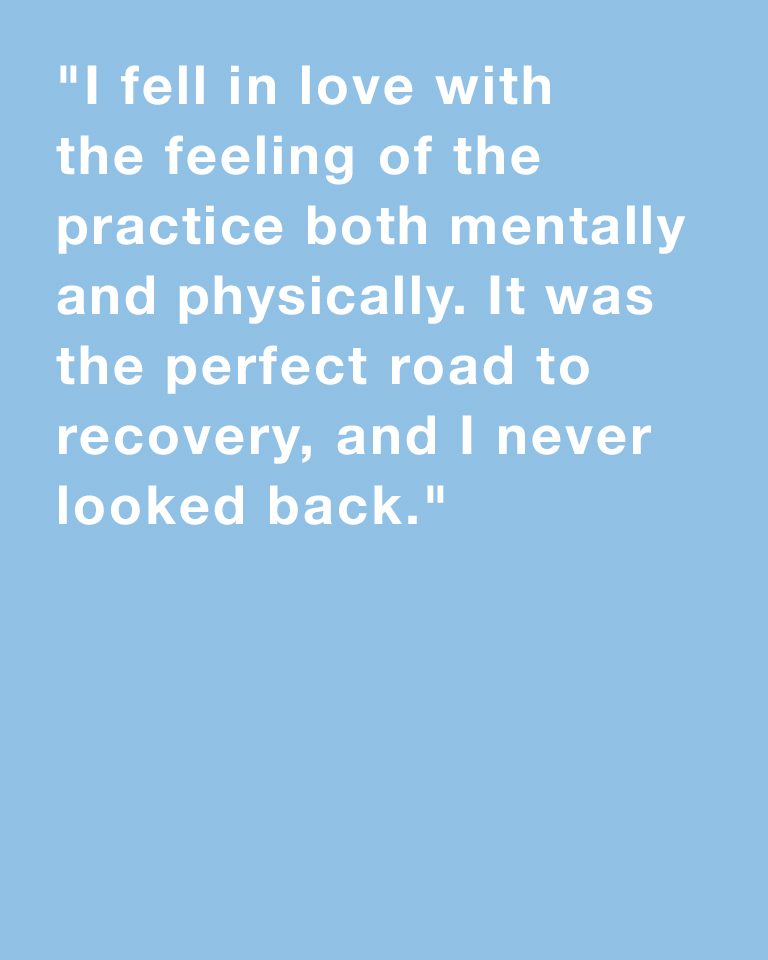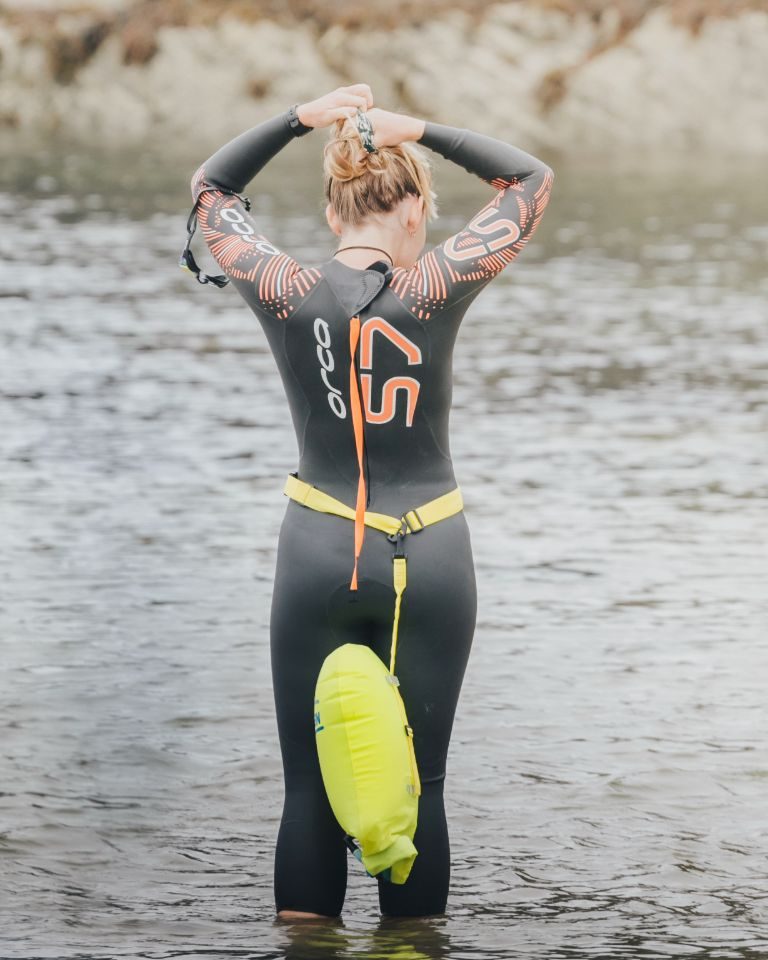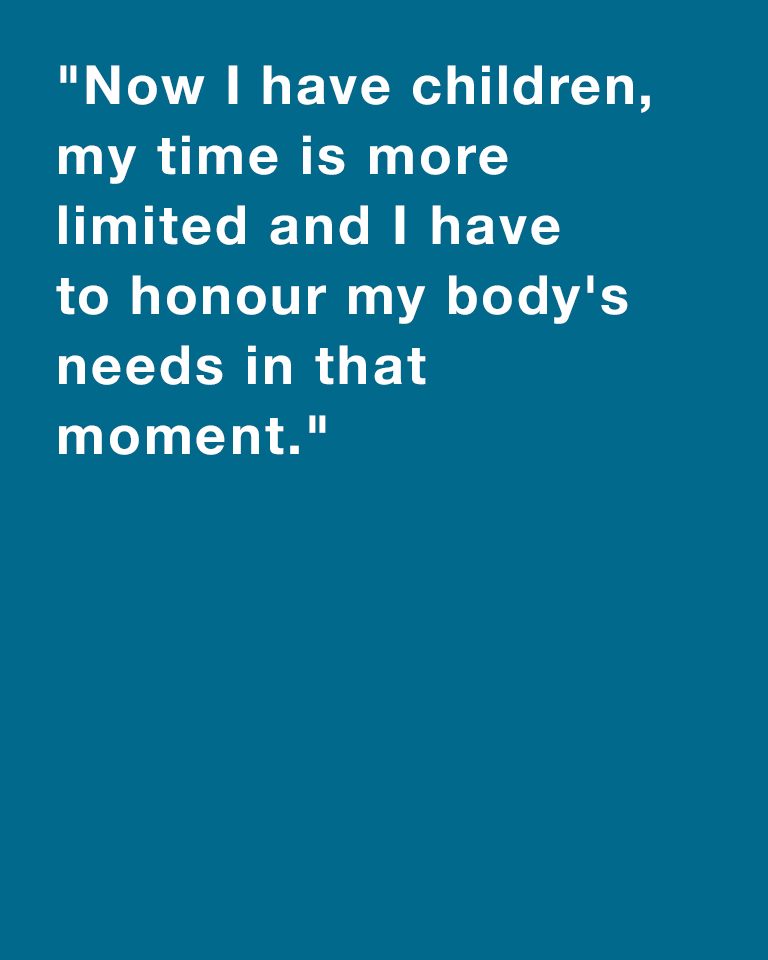 Was there a particular style of yoga you were introduced to that you fell in love with?
It was a slow, restorative yoga introduced to me by a physio. When I got back to the UK, I looked up more styles of yoga and started to go to more classes. After a while, Ashtanga yoga really gelled with me, and I loved that. It's a great practice that combines poses with deep breathing.
How has your yoga practice changed over the years? Have you continued with Ashtanga or experimented with other styles?
Ashtanga is still very much in my practice. It's like your body just remembers it. I can dip into it whenever I need to. However, now I have children, my time is more limited and I have to honour my body's needs at that moment. If I need something slower and more relaxed, I can tap into that pace of practice too.
You and the team at Zest Life encourage people to experiment with their yoga practice, get outdoors more and embrace nature. How do you think all of these things can bring balance?
It's about slowing down. All of those elements give us time to stop and reflect on where we are in life. What we're doing with work, relationships and all other aspects. We don't always get that opportunity because we're always rushing around. That's what's key about The Zest Life balance. It's your chance to check in with yourself and rejig things.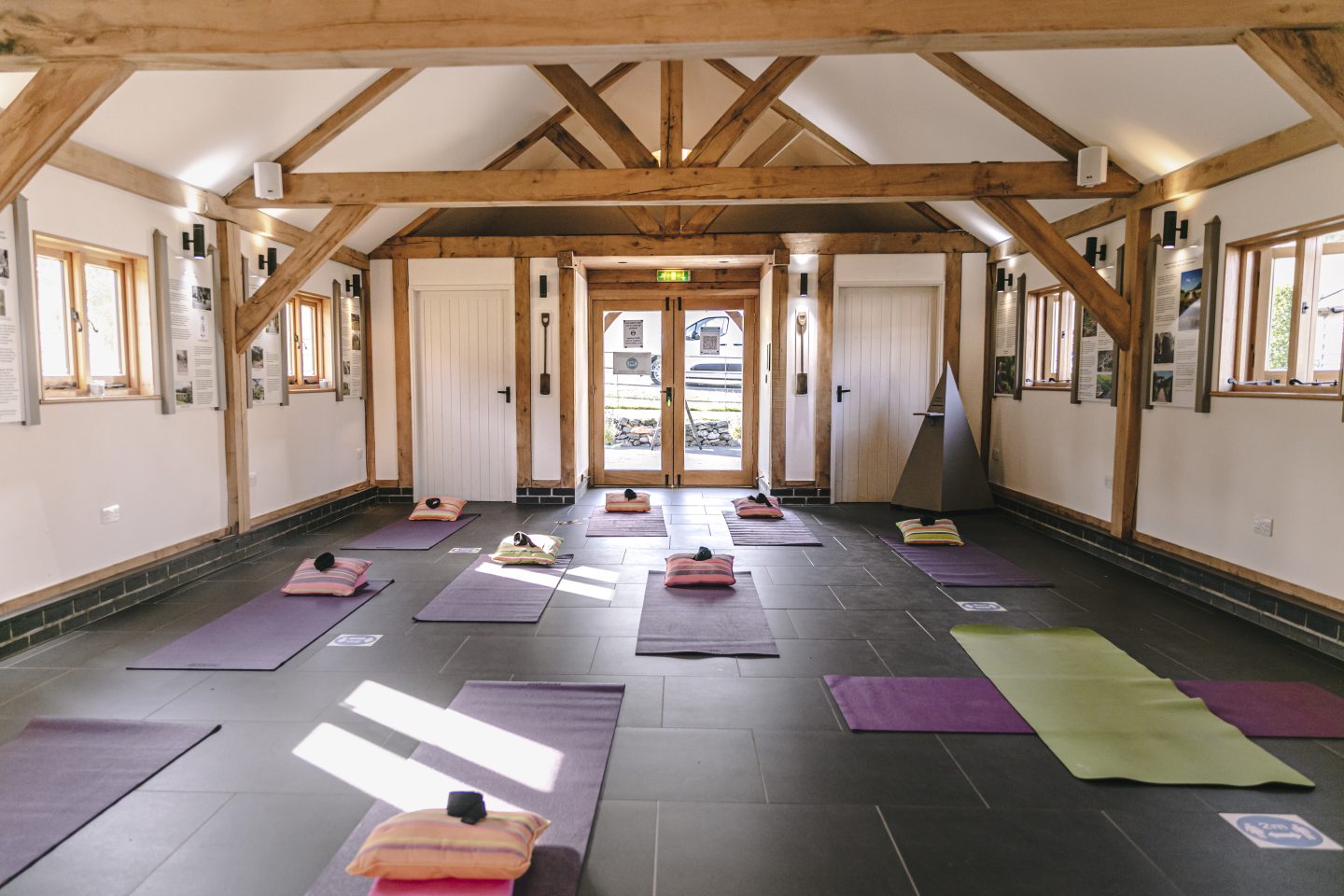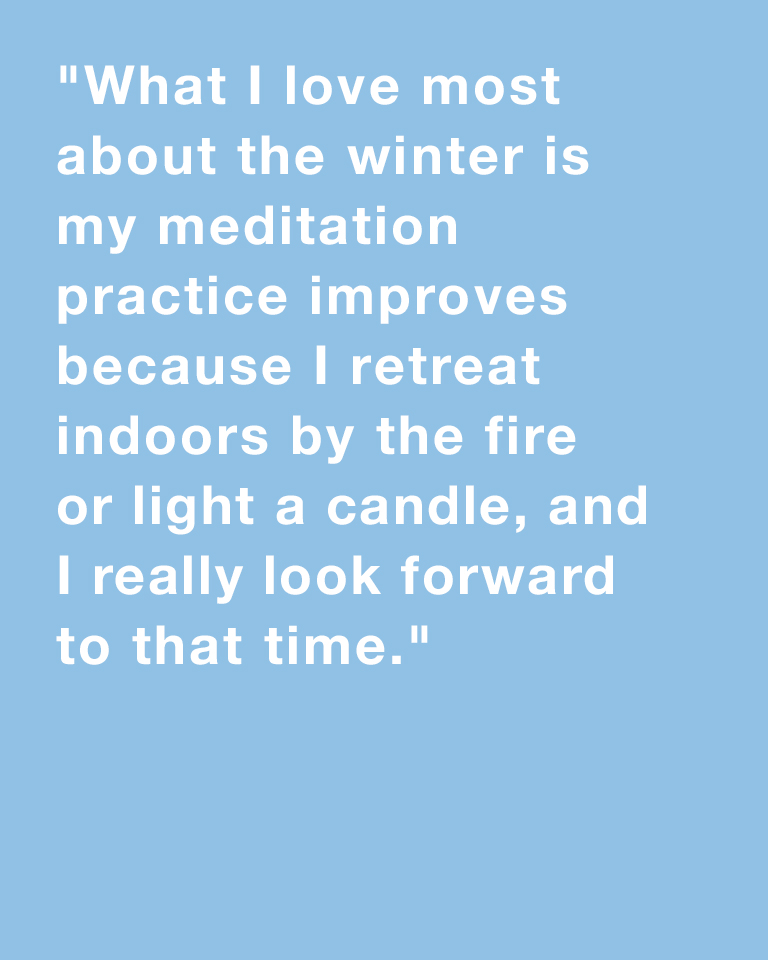 When did you first discover meditation? What has that brought to your life?
Around ten years ago, I wasn't into meditation and didn't know much about it. I was much more drawn to the physical benefits of yoga. A friend of mine later introduced me to ​​Vipassanā meditation (or Vipaśyanā) and we went along to a ten-day silent retreat, which completely changed my outlook. It was total immersion, and I've tried to maintain practice ever since. What I love most about the winter is my meditation practice improves because I retreat indoors by the fire or light a candle, and I really look forward to that time. I look forward to going inward. I don't always practice for hours; sometimes, it's just 15-20 minutes at the end of each day, but it's still there.
What advice would you give to those just starting out on their yoga journey and experimenting with yoga?
Try as many different types of yoga as possible. Sometimes it's not just the style because the teacher needs to be a good fit too. Remember that just because one class didn't work for you doesn't mean none of them will. It might take time to find what works for you personally.
Any advice to those who want to start experimenting with yoga at home, who can't get to classes?
Again it's about trial and error. The beauty of practising at home is it's simple and saves time, so you might find it easier to make a regular habit in this way. We're very lucky in this day and age that classes are so accessible.
What do you think more time in nature can do for us? What do you enjoy about getting outdoors?
It just makes me feel human, and I connect with my animal instincts. I love the water and wild swimming. It's so calming and soothing. Nature is the most inspiring thing on offer to us, and I think if you slow down enough, every moment can feel miraculous. It can put everything in perspective.
Everything else just sort of disappears for a while when you're enjoying the outdoors, doesn't it?
Absolutely. It's a very special offering at our disposal and one we often forget about.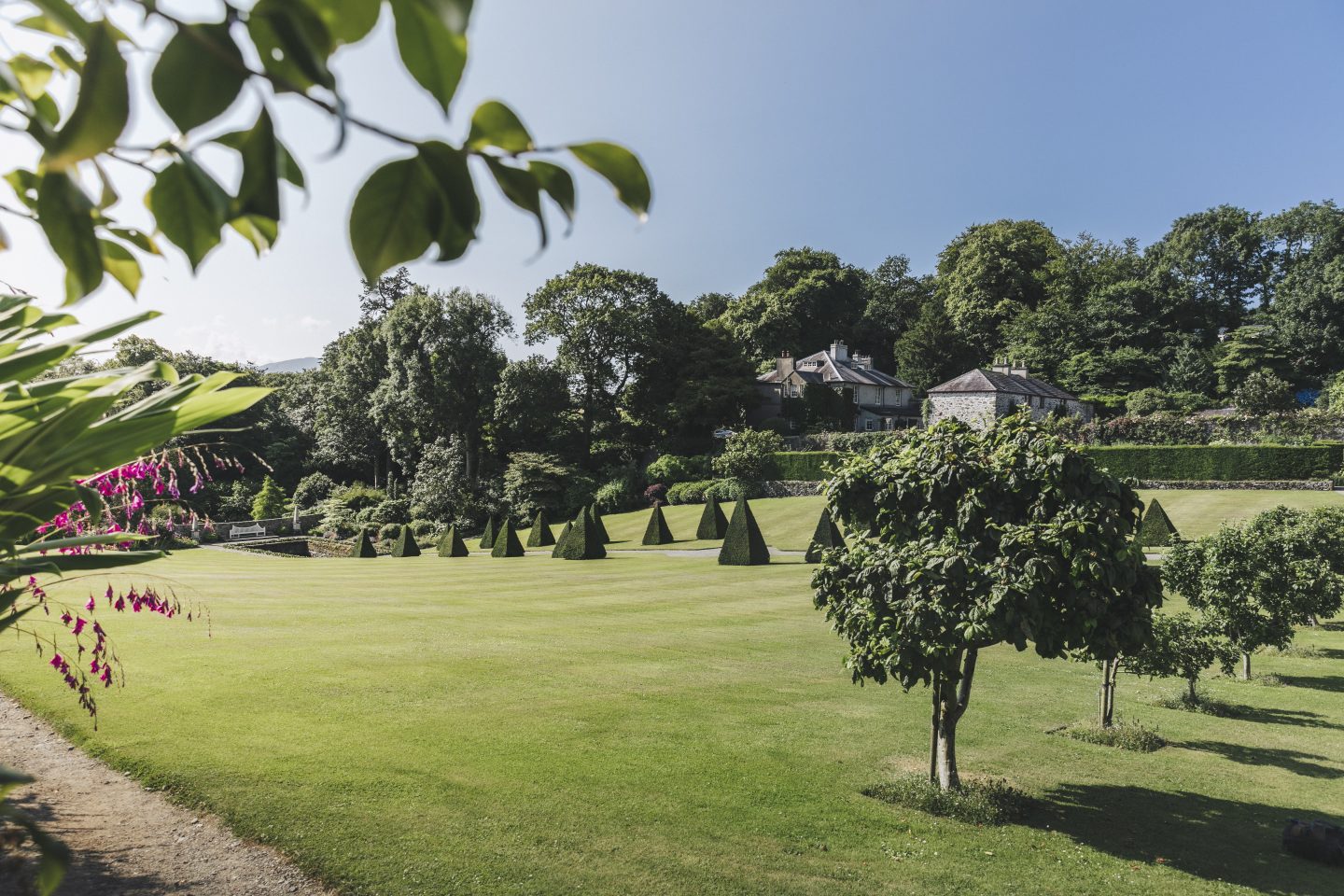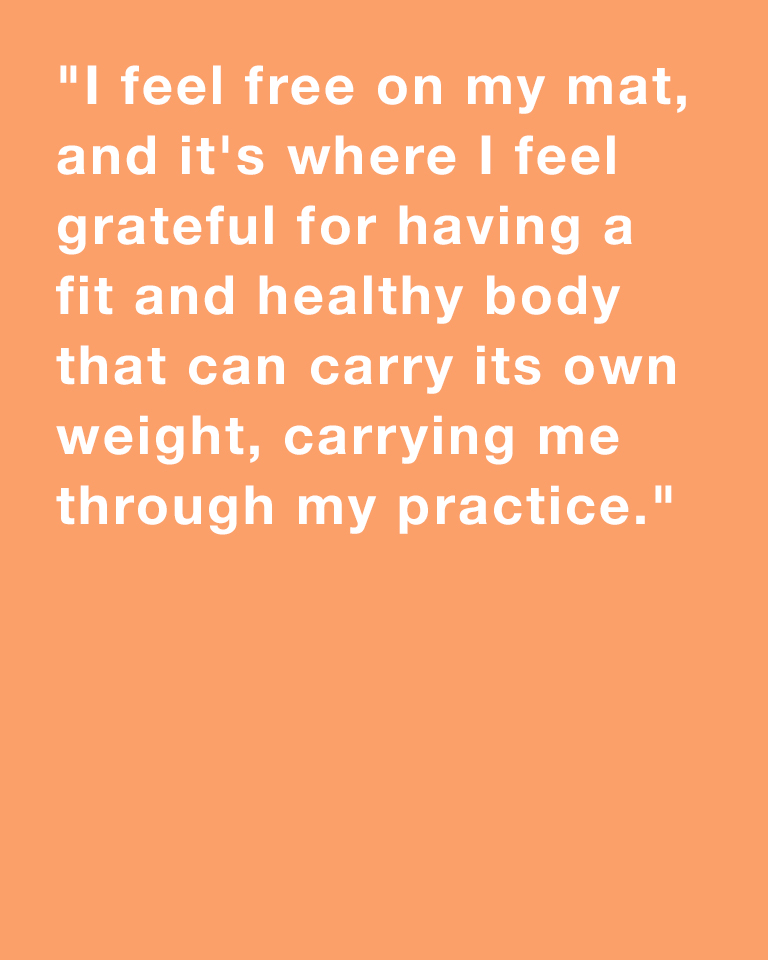 How has your yoga practise or exercise regime changed since having children? 
I don't feel the need to do it every day now. If I don't find the time, I just accept it. I don't punish myself. It doesn't feel as compulsive as it may have done in the past, and I'm kinder to myself. Sometimes my practice is shorter, but that's fine too. If I only manage 10 minutes, I still celebrate and enjoy it.
I think that's key. Many people are into so many types of exercise and fitness, as well as other hobbies, they often think they don't have time to add yoga to their schedule, right? But if you can just do ten minutes, it's a great start, and it's still a practice you've made an effort to do. 
Exactly. That's how my perspective has shifted over the years, and if you accept the fact you might only have 10-20 minutes on some days, you can simply enjoy it rather than wishing you'd done more.
How important is food and nourishment to you?
Hugely. I've lost focus a little recently because of having children and being so busy. It can be easy to lose the rhythm with cooking and eating well, so you need to find solutions that work for your schedule, whether making green juices or food prepping. I used to be a meat-eater, but I'm shifting more into veganism.
This could be tricky to answer, but do you have a favourite yoga pose?
At the moment, it'd be Trikonasana, the triangle pose. I love the simplicity of it and lengthening the spine whilst working on the breath in all directions. That's my go-to.
You have been practising for quite a long time now. How do you plan to continue developing your practice, and is there always more to learn in yoga?
There's definitely always more to learn. I've been to places physically and mentally with yoga that I never thought I'd get to. I might not get there again physically… I've had three children, and I can't practice for hours every single day. However, I hope I'll always maintain a more spiritual practice going forwards and continue to enjoy the time I take for myself.