Whistles Women: The Hardihood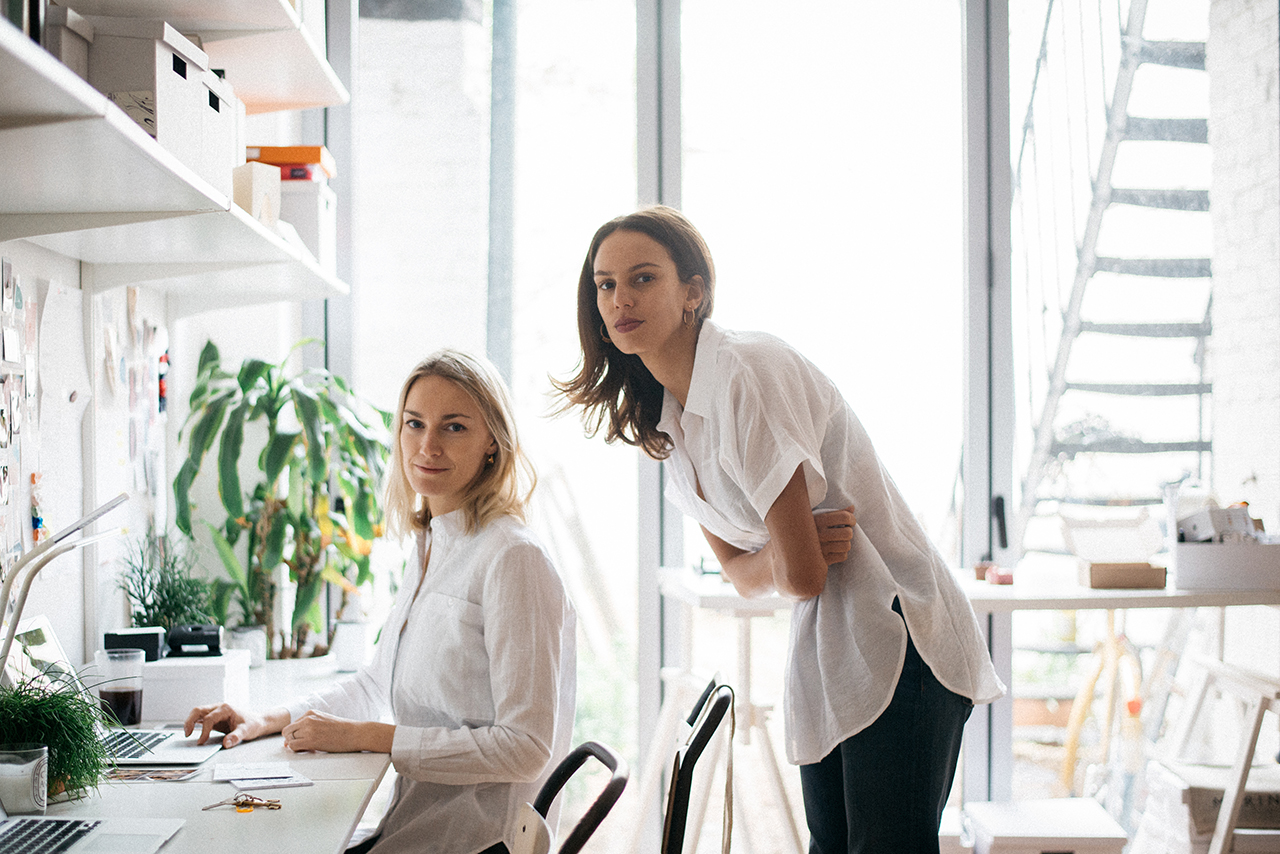 "Less vegan, more Vogue" affirms The Hardihood's brand manifesto. Daisy Kristiansen and Leah Garwood-Gowers began Hardihood in 2014 when they gave up refined sugar, noticing a gap in the market for sugar-free treats that still felt exciting. A host of London stockists, one cookbook and a whole lot of cake later – these two best friends-come-business partners are at the forefront of the London wellness scene, and with their entrepreneurial spirit and creative integrity – it's not hard to see why.
We caught up with the duo on a typical day in their Shoreditch-based studio to talk small businesses, personal style and working with your best friend.
Can you introduce yourselves?
DK: I'm Daisy, I'm the creative side of Hardihood – recipes, branding and events.
LG: I'm Leah, I manage the backend of the business – make sure we've got enough money, sort all the logistics – basically the business head.
How did you two meet?
LG: We met nearly ten years ago on the way to a dinner party in West London. I saw Daisy walking in front of me and she stopped to put her heels on – this was a very long time ago – and thought; 'that's my kinda girl', and ducked into the doorway with her to do the same.
DK: And that was it! We went on to live together and started The Hardihood.
We set out to make really beautiful-looking cakes that felt abundant - something we really wanted to eat.
So why raw desserts?
DK: We gave up refined sugar while living together at the beginning of 2014, all while having these conversations about how we wanted to work for ourselves. The two things happily coincided and we started creating these trial-and-error cakes at home, because everything sugar-free on the market was really brown and boring. So we decided to make really beautiful-looking cakes that felt abundant – something that we really wanted to eat. We saw a gap in the market in London and just went for it.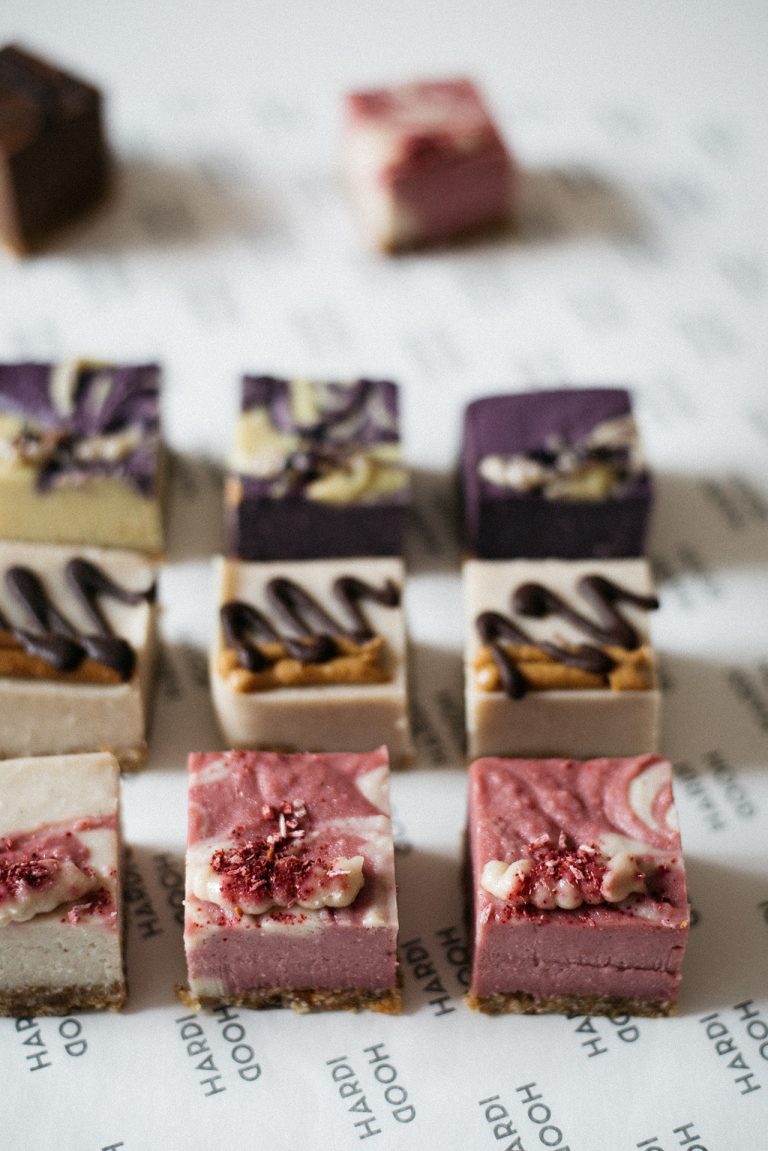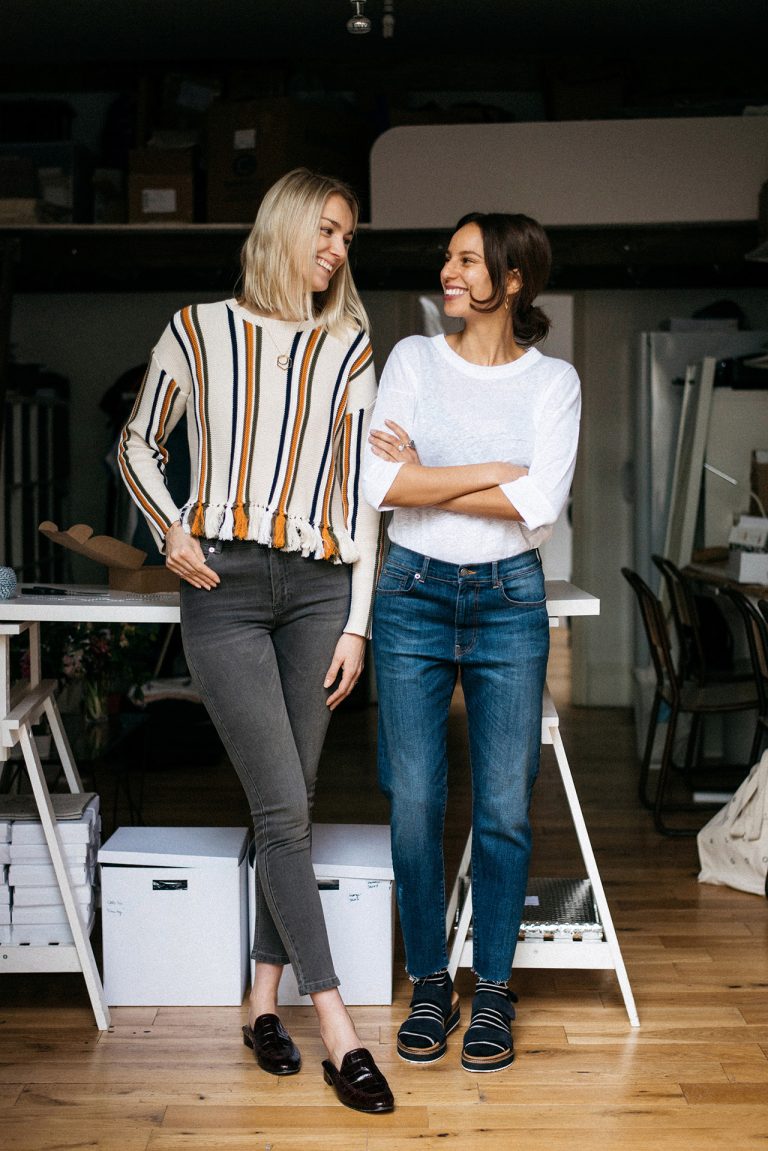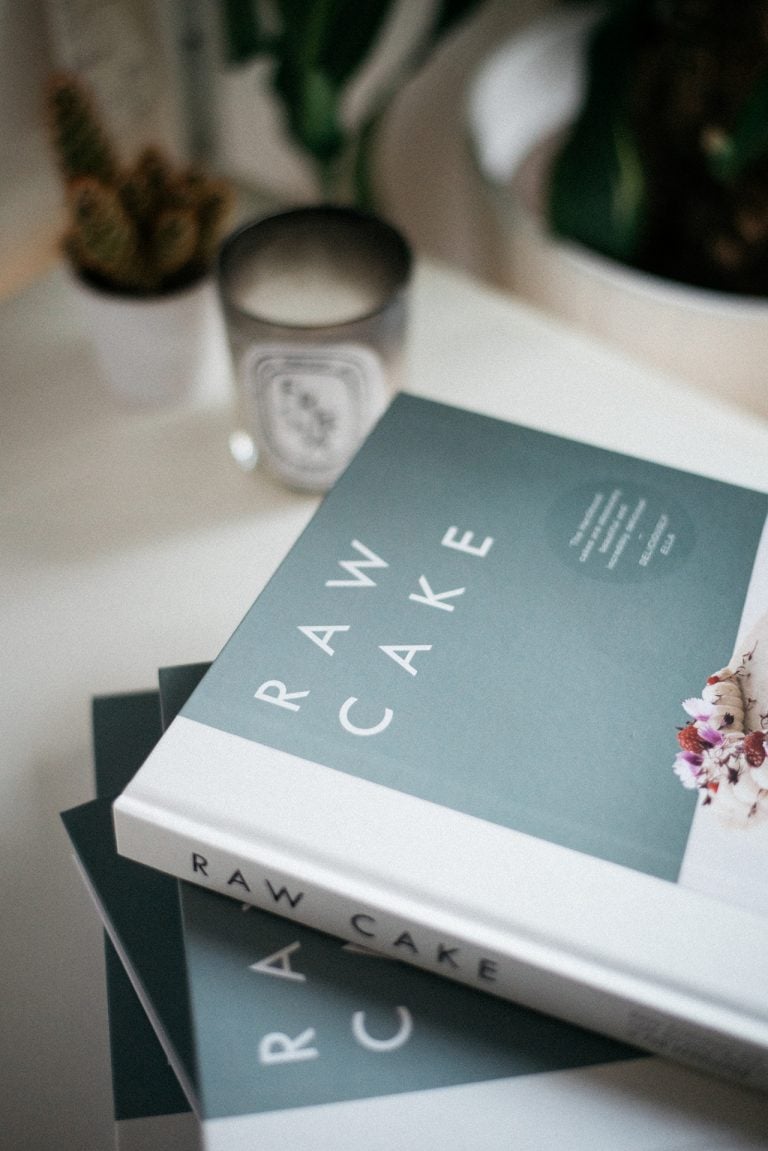 So what does a typical day look like?
DK: I go for a run first-thing in the morning. Then I make a turmeric latte before leaving the house.
I haven't tried one of those...
DK: They're lovely! It's turmeric, almond milk, cinnamon, black pepper with some honey. Then when I get to work I'm either in the kitchen experimenting with new flavours or products, creating some inspiring images for Instagram or dealing with event enquiries.
LG: My day starts with walking my dog Bobby in the park, then some kind of juice or tea latte. I ride my bike to the studio then delve into my email inbox, dealing with orders or coordinating the kitchen and logistical things.
And how do you unwind?
DK: I'm obsessed with baths, and use lots of herbs and salts – anything that will help me to relax after a busy day. I use violet water, which helps unlock feelings of self-love, mix it with magnesium flakes and Epsom salts – and have the most insane soak in the tub. That, or a few glasses of wine with friends.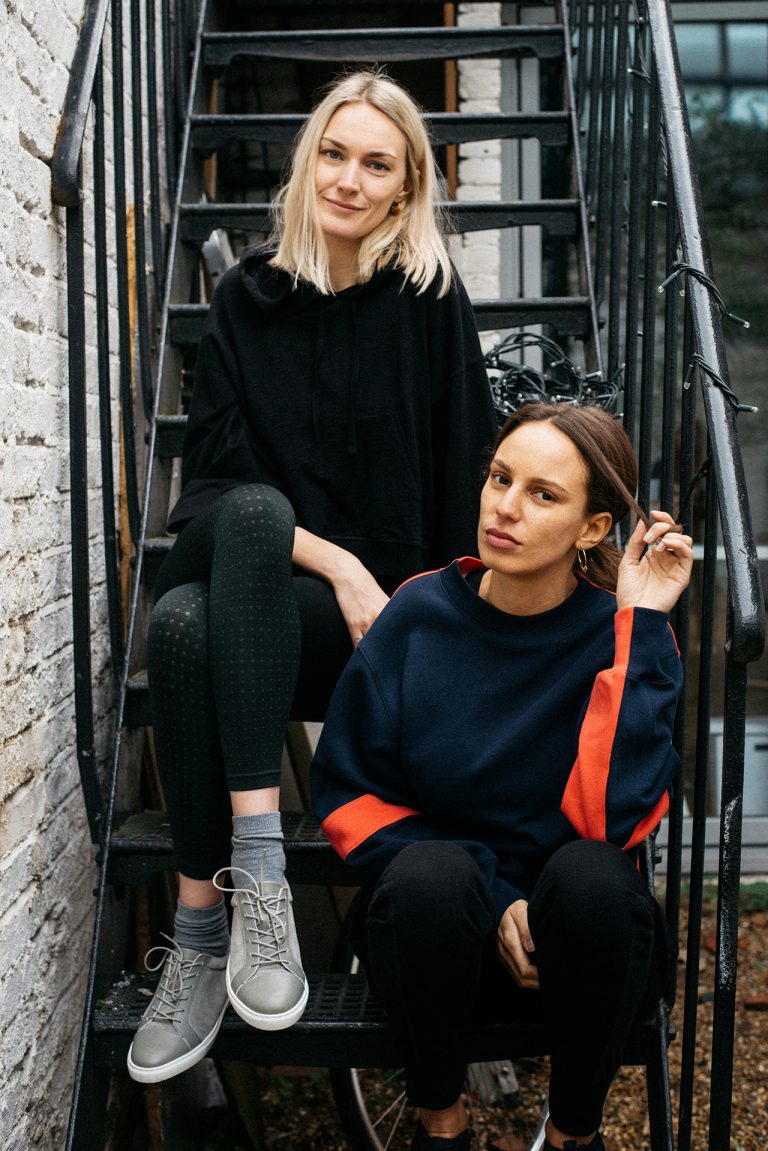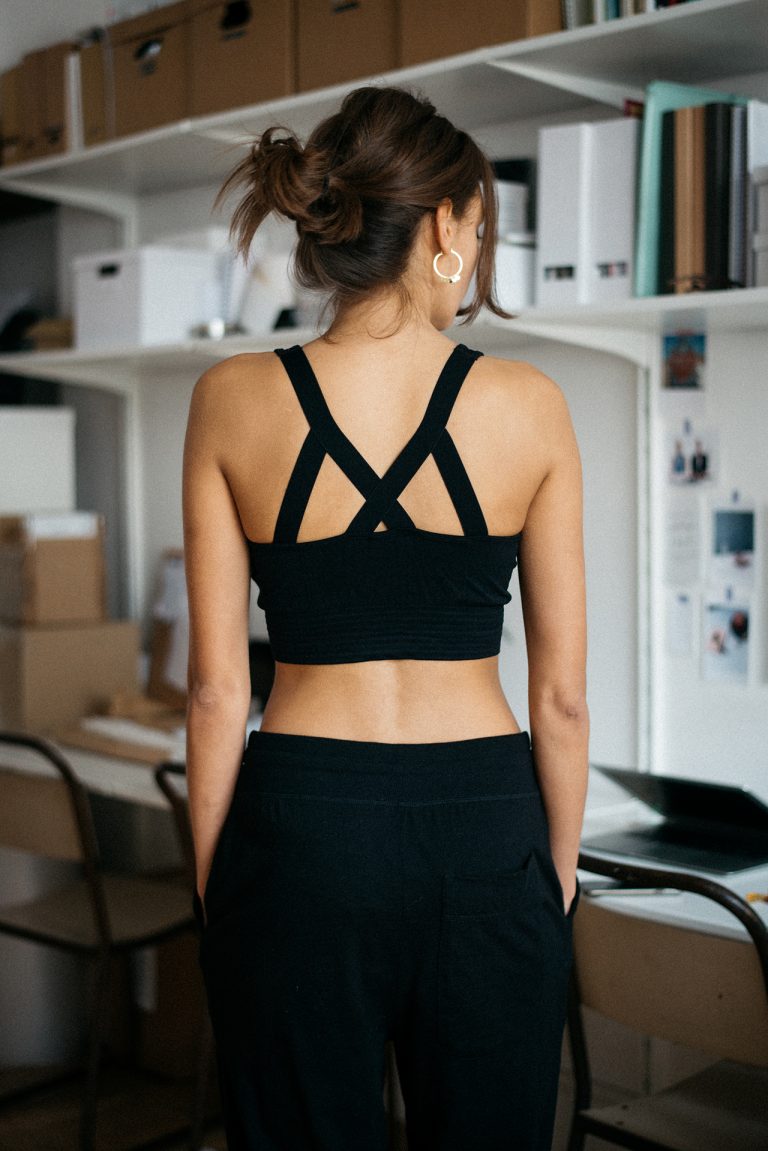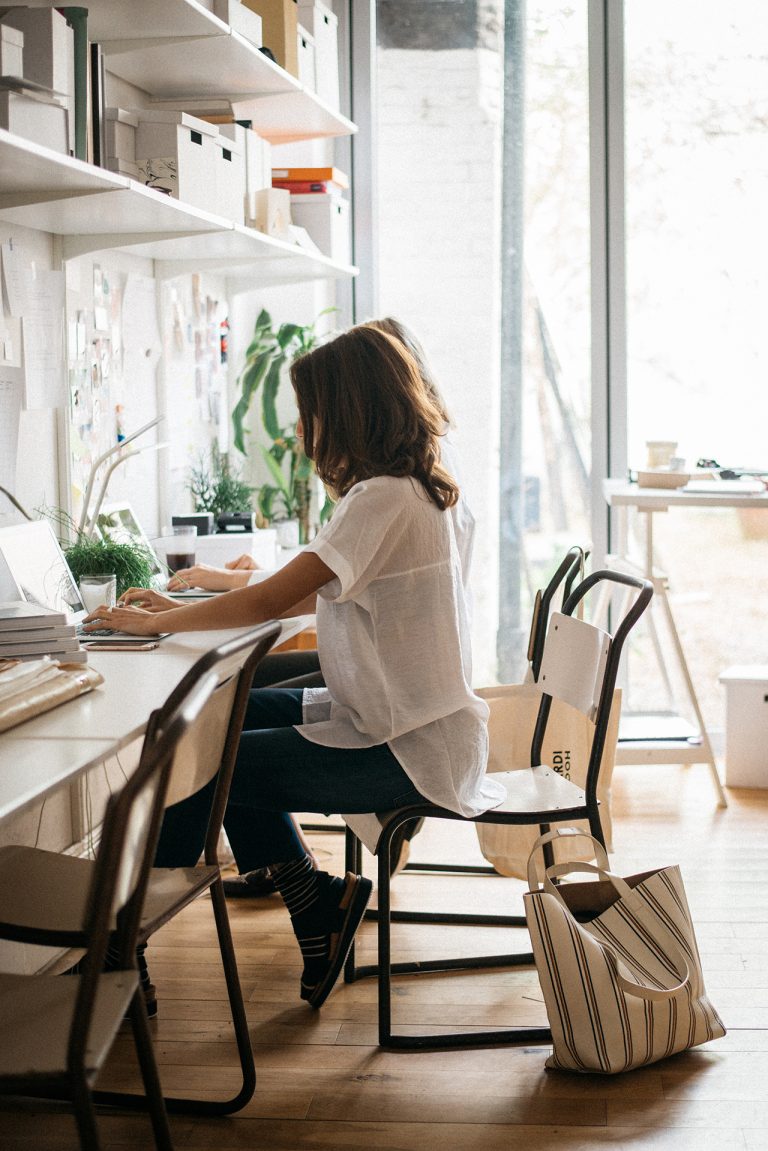 You're very hands-on with this business, how does that impact your approach to workwear?
DK: We wear a lot of jeans, t-shirts and trainers. I've been taking a note out of Leah's wardrobe recently, and started wearing lots of activewear to work – because it's so easy, especially when you're running around.
LG: If we're going to meetings we'll add a statement pair of earrings, or a great white shirt. Also, never underestimate the transformative power of a great scent. We're both really into expensive perfume – it's a dangerous habit.
What are your signature scents?
DK: Maison Louis Marie – Bois de Balincourt.
LG: Ambrette by Le Labo
So your first book Raw Cake has just been published, how does that feel?
LG: Surreal! Looking forward to taking a step back and looking at it all from a distance. It was a year and a half in the making, so it will be great to reflect on the process in a couple of months.
DK: We're off to LA next week as our book is launching over there and we've tagged a bit of a holiday onto the end of it. I think that will make it even more real, seeing it on shelves out there, and will give us perspective on the whole thing.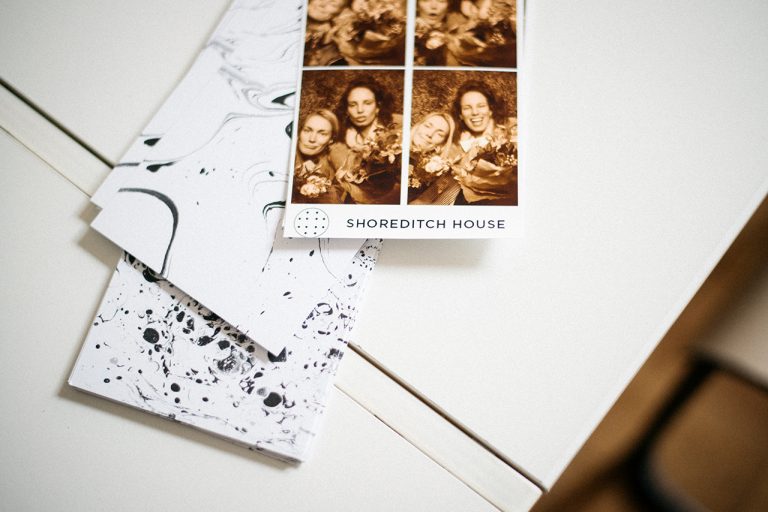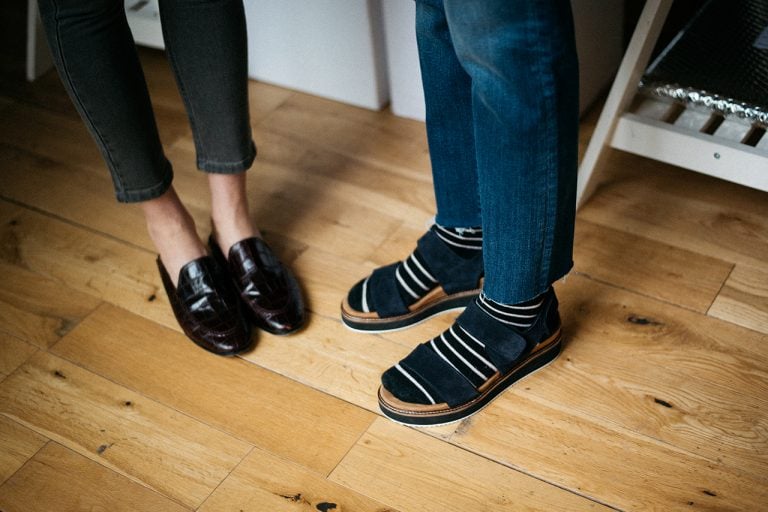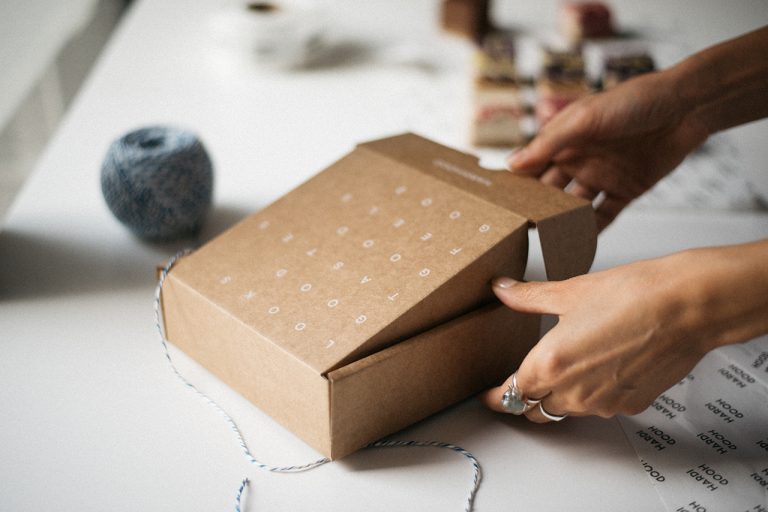 What advice would you give someone looking to start a business?
DK: Do something that comes from the heart. You have to live and breathe it, so you really need to love it.
LG: And it has to come from your own vision. You can spot inauthenticity a mile off, so copying someone else will never work. People trip-up by thinking that it has to make money straight away, and then you forget about the ideas that are most important to you. So always follow your intuition.
Finally, what is it like to work with your best friend?
DK: You have to look after each other. It's like a marriage; it can be very intense at times but it's rewarding. You need to be mindful.
LG: Fun! Plus, if you can find the patience to be nice to one another in times of high stress, that's a really great life lesson.
DK: It is a lot of fun. We spend 90% of the day in stitches. We'd never change it.