Step Inside 'Jean Dubuffet: Brutal Beauty' At The Barbican Centre, London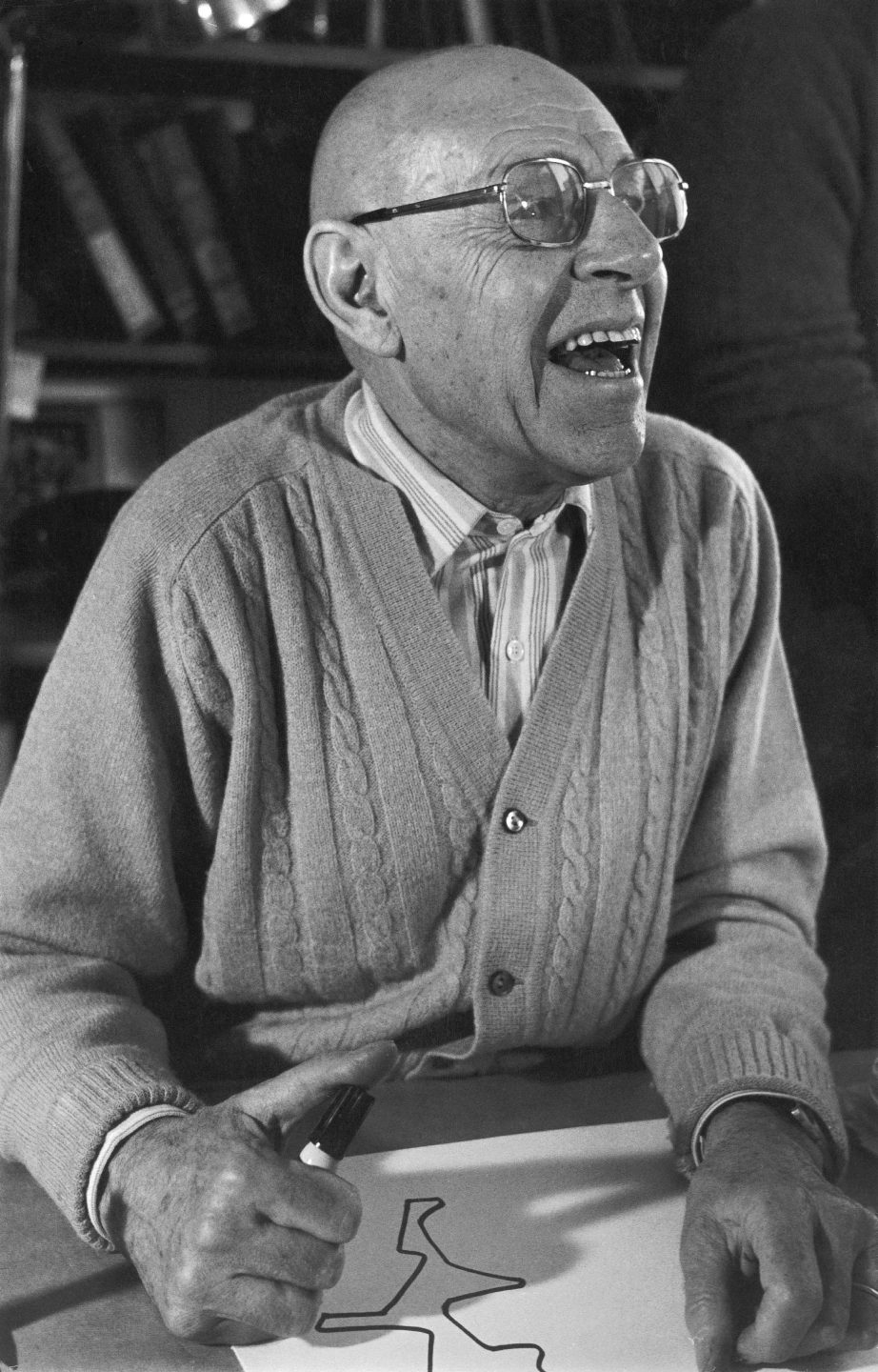 The first major UK exhibition of French artist Jean Dubuffet's work in over 50 years, Jean Dubuffet: Brutal Beauty, on display at the Barbican, beautifully pays homage to one of the most provocative voices in postwar modern art. Here are some of the talking points we enjoyed the most.
"Art should always make you laugh a little and fear a little. Anything but bore."
Born in Le Havre, Dubuffet moved to Paris at the age of 17 to study at Academie Julian, where he left after six months, preferring to create his own syllabus of subjects, spanning philosophy, ethnography and literature. It was only at the age of 41 that he decided to devote himself fully to being an artist.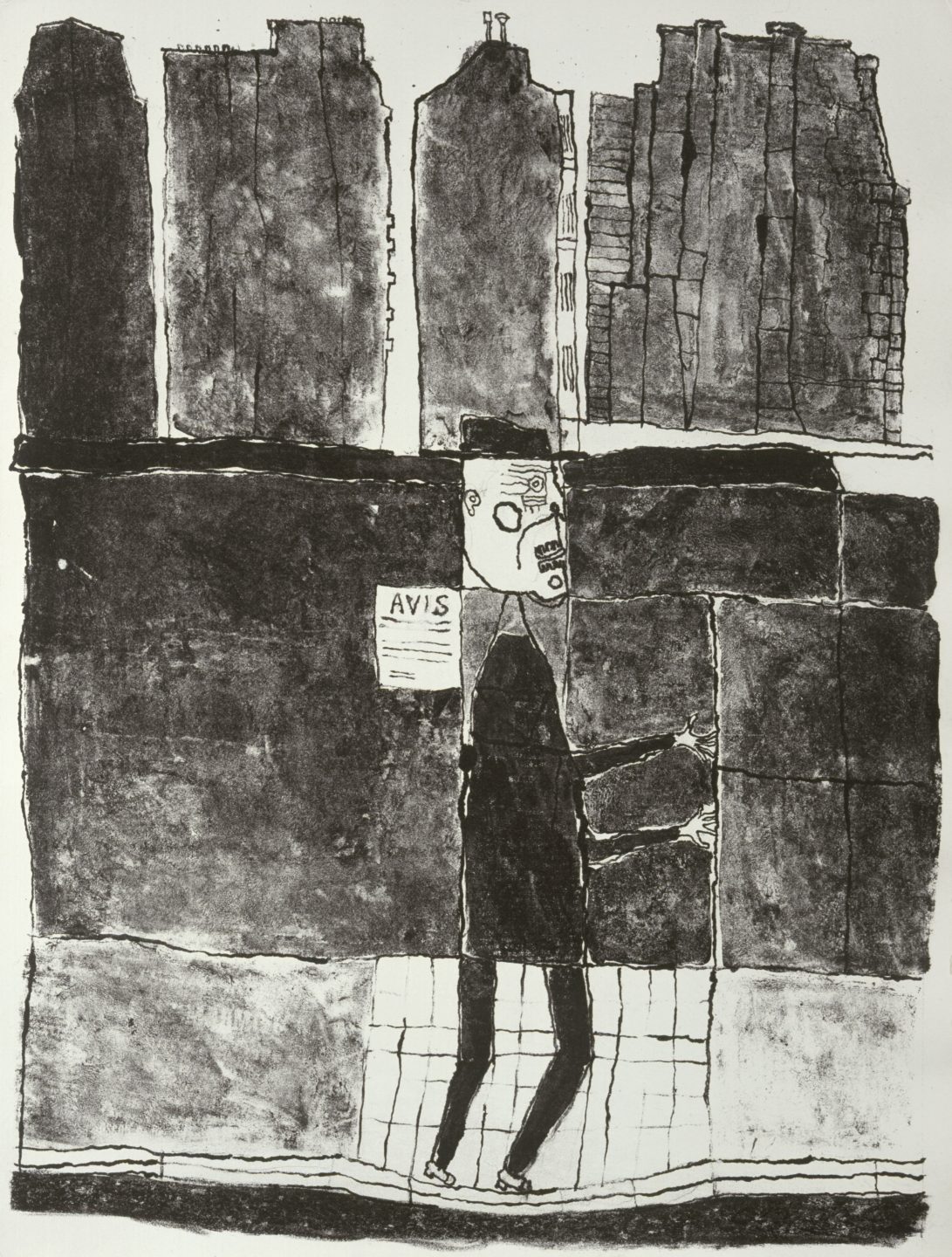 Feeling drawn to other untrained artists, Dubuffet was enamored by the work of tattooists, graffitists, spiritualists, children, people who were incarcerated and those in psychiatric care, explaining that these individuals felt much more alive to him than anything on display in museums. He dubbed this genre of work as 'Art Brut' – translating to 'Raw Art' – and would go on to dedicating himself to its research.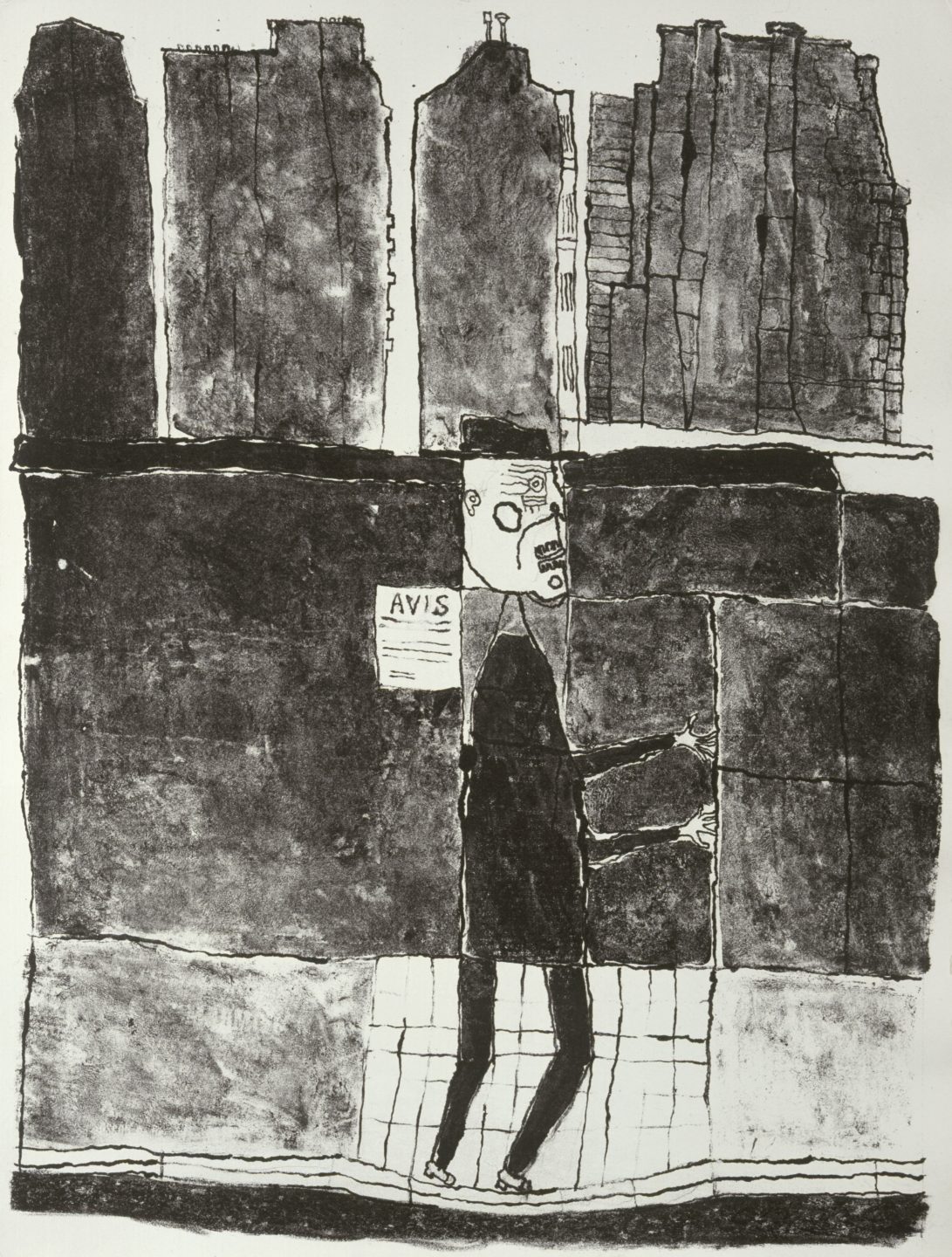 "I aim for art that is directly plugged into our current life."
Dubuffet boldly defied conventional ideas of beauty, preferring to capture the poetry of everyday life in a more authentic, intrepid way. Uninterested in looking to art galleries for inspiration, he saw more value in Paris' graffiti-stained walls, reproducing them into scrappy collages that weren't concerned with prettiness. His endless experimentation with tools and materials saw him blend paint with shards of glass, coal dust, pebbles, slithers of string, gravel and even dead insects.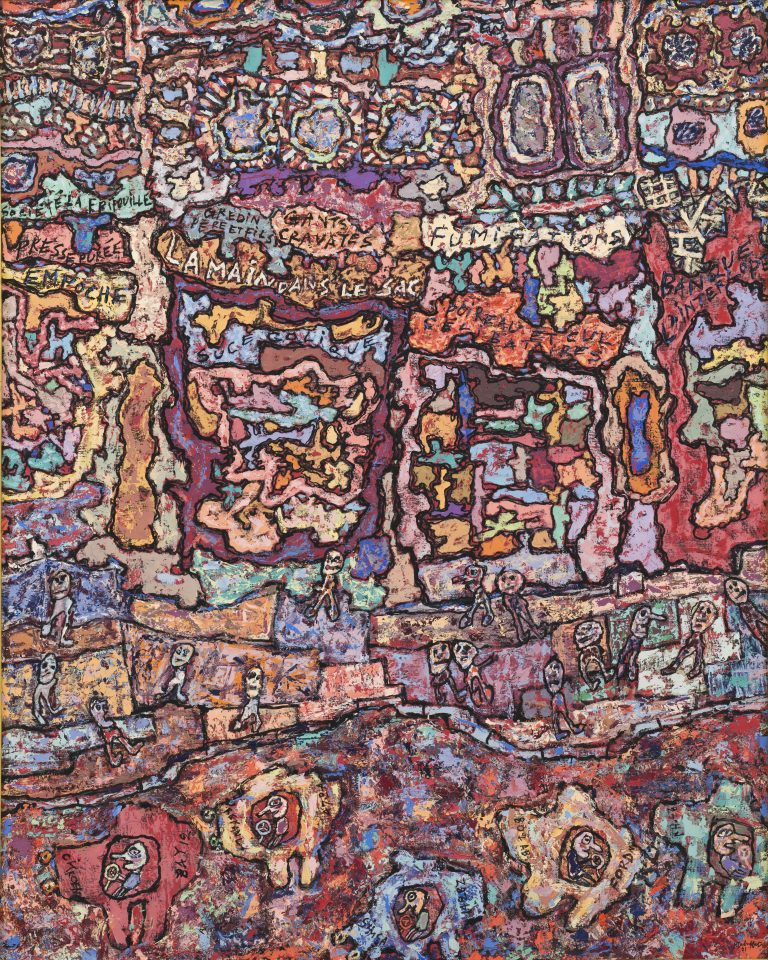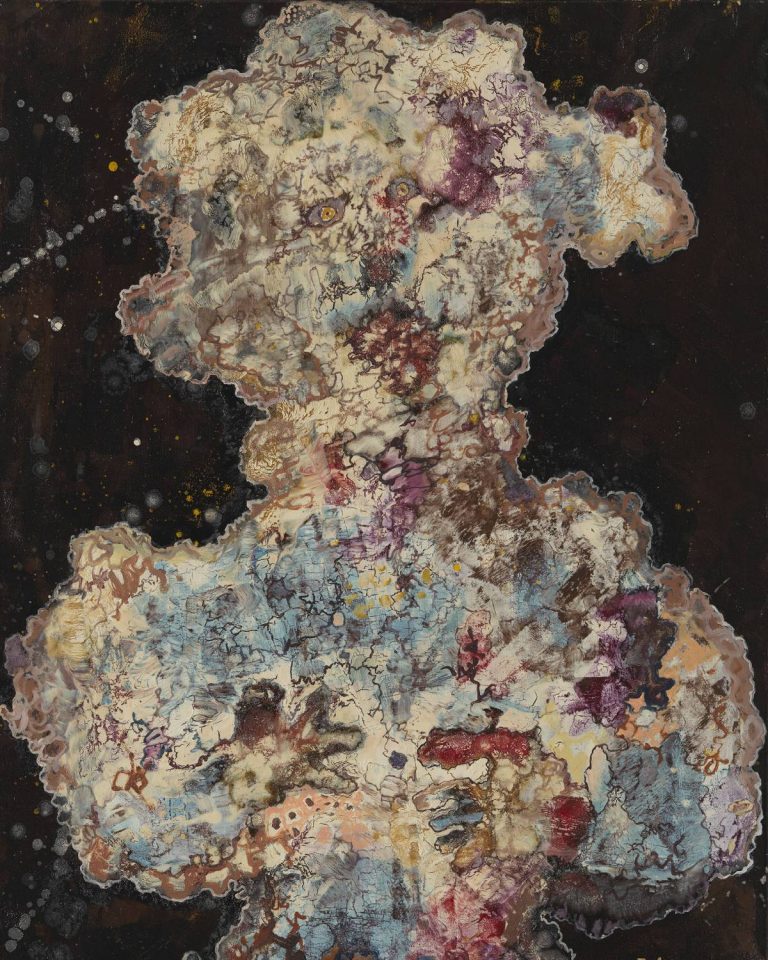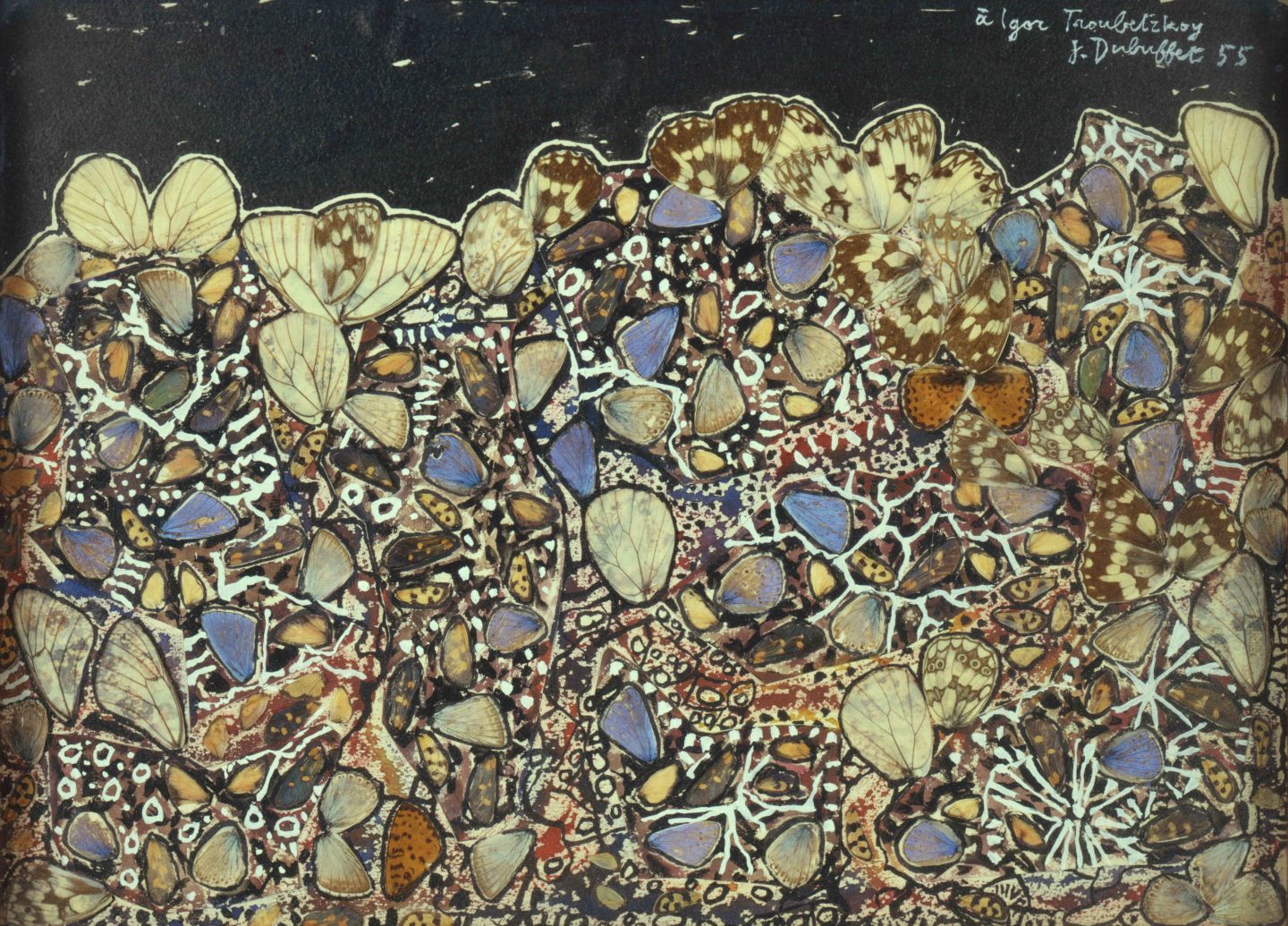 "I was fascinated by the tiny botanical world at the end of the foot walls."
With a growing intrigue in how he could animate materials further, Dubuffet found a more literal way in doing this. His friend Pierre Bettencourt had been catching butterflies and glueing them to paper, which inspired Dubuffet to experiment with his own butterfly arrangements. Inspired by the gardens of southern France, Dubuffet began arranging butterfly wings to resemble different characters and ornate landscapes – choosing to call this type of art as 'assemblage' rather than 'collage'.
"I have a great interest in madness, and I am convinced art has much to do with madness."
Perhaps the most animated of his works, Dubuffet's L'Hourloupe series features large-scale sculptures composed of giant cut-out figures, which went on to be hugely influential on the likes of Keith Haring and Jean Michel Basquiat. True to Dubuffet's enigmatic spirit, the idea for this came to him whilst doodling on the telephone in July 1962. Using a four-colour ballpoint pen, he made a series of fluid shapes and figures before cutting them out and placing them against a black background. These initial drawings ultimately led to a series of paintings, sculptures, environments and animated performances that he immersed himself in for more than 12 years.
In the early 1970s, Dubuffet worked in a former munitions factory in Vincennes to create 175 figures based on his L'Hourloupe work. Some of these theatrical props were placed on metal stands, whilst others had electronic mechanisms that allowed them to move by themselves. In 1973, a troupe of dancers accompanied these works at the Solomon R. Guggenheim Museum in New York, showcasing an hour long spectacle titled Coucou Bazar, that was brought to life by dramatic lighting and an impactful musical score. Now too old to be re-staged, the essence of Dubuffet's 'living painting' is on display at the Barbican for us to enjoy.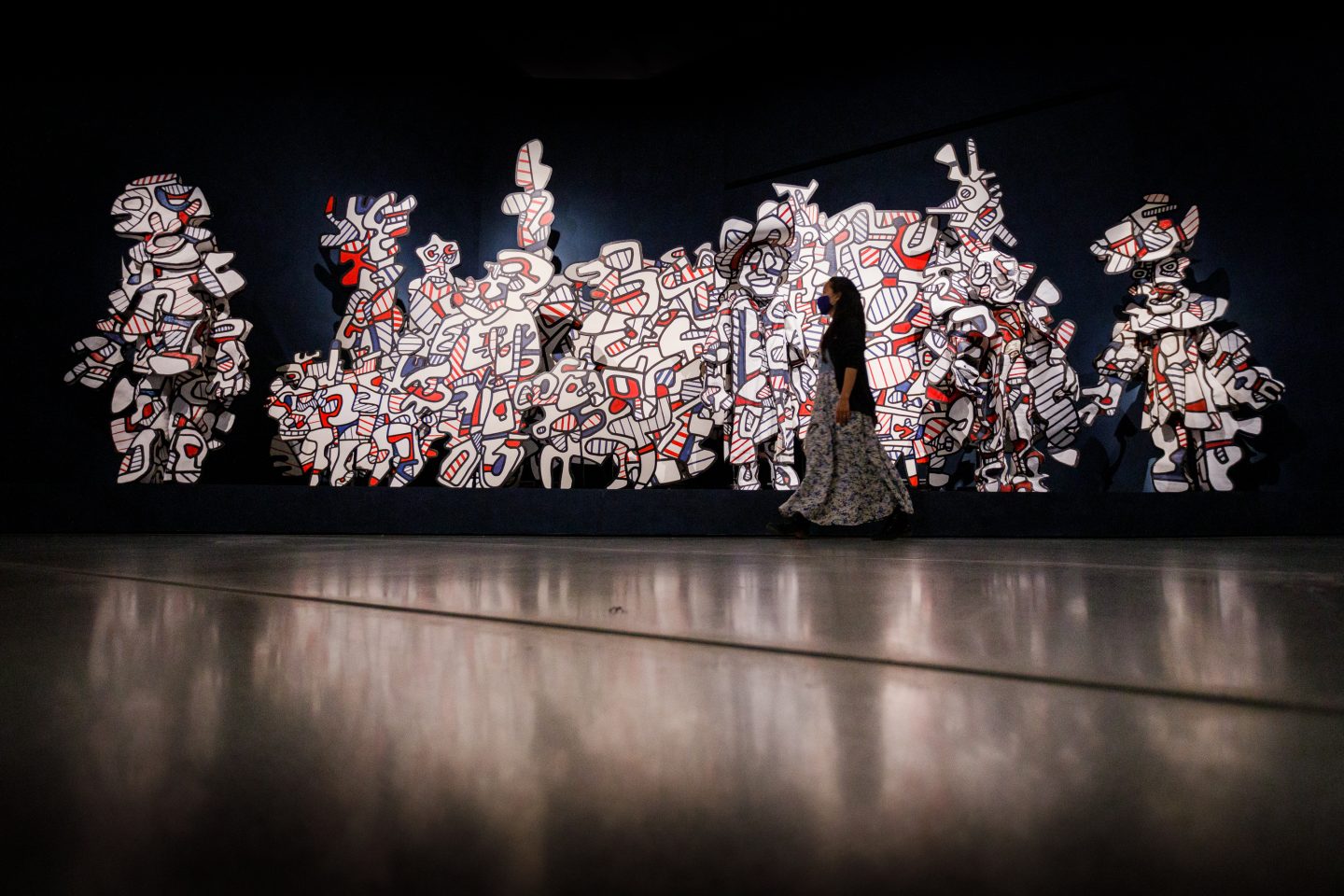 "It must not look like a theatrical production properly speaking but like a painting."
Towards the end of his life, Dubuffet began returning to questioning existence with the same passion as in his earlier philosophical musings. His series Non-Places features bold lattices of colour that translate his relentless devotion to creating art as a way to question reality and propose fantastical, alternative possibilities: "I have been concerned… to represent not the objective world, but what it becomes in our thoughts."
 
Jean Dubuffet: Brutal Beauty is on display at the Barbican, London until 22th August 2021. Book tickets here.