Our favourite style moments from Pretty Woman
This year marks Pretty Woman's 30th anniversary, the 90s classic which led us to start obsessing over Julia Roberts. In celebration of one of our favourite rom-coms, we decided to revisit Roberts' character Vivian Ward's most iconic looks from the film.
Designer Marilyn Vance created all of the looks for Roberts from scratch, commissioning designers to make custom styles and sourcing pieces from vintage dealers in both the US and the UK. The costumes have now become as beloved as the film and they definitively capture the essence of early '90s uptown style – we're talking shoulder pads, cocktail dresses, polka dots, statement accessories and perms. Here are the five memorable looks we can't get enough of, as well as ideas on how to recreate them this summer.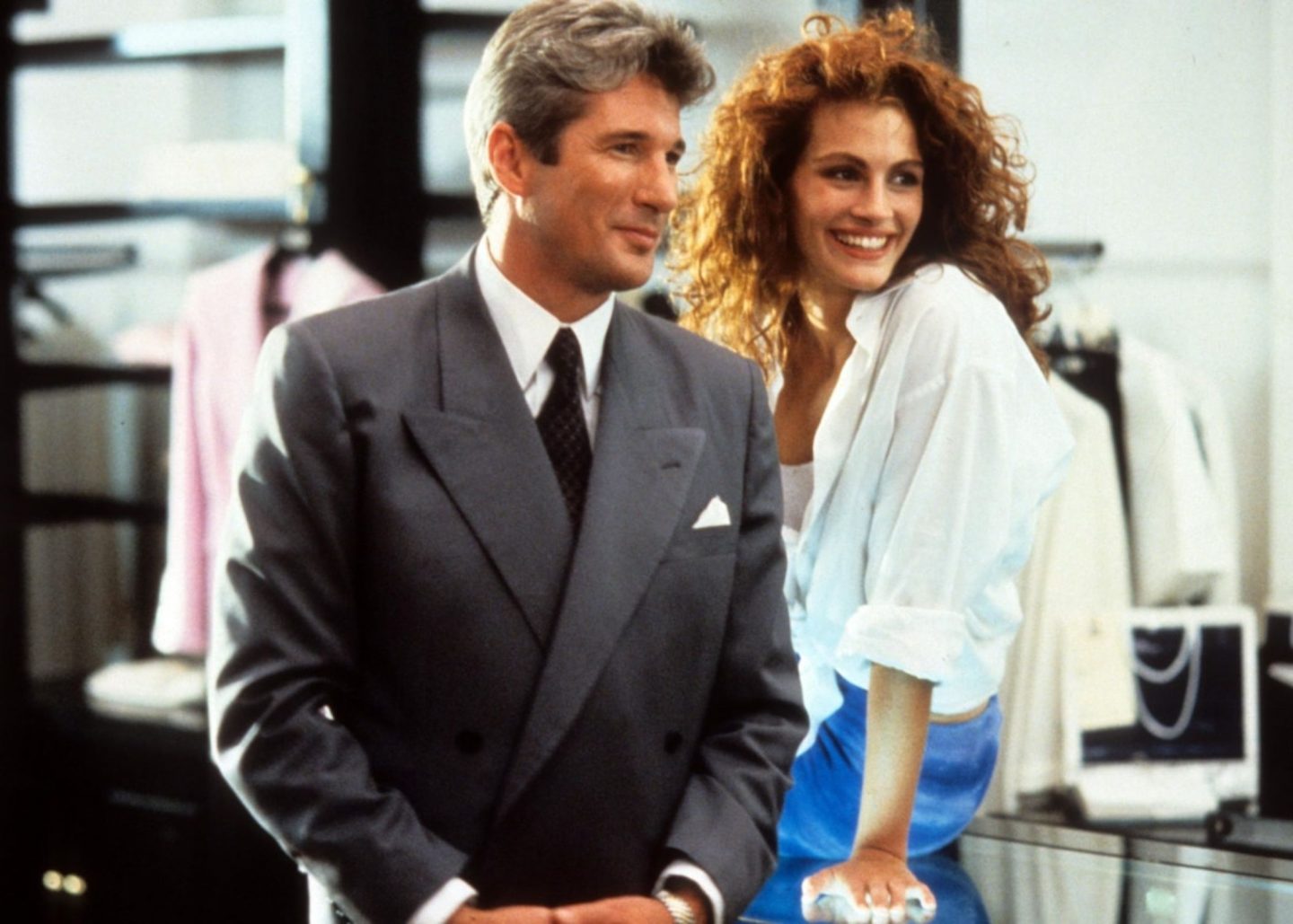 The oversized shirt
The unisex appeal of a white shirt is enduring and timeless – but who else looks this good in an oversized shirt? Vivian throws on this style over a mini dress before heading out to find her new wardrobe and manages to look effortless, letting her undone red hair pull focus.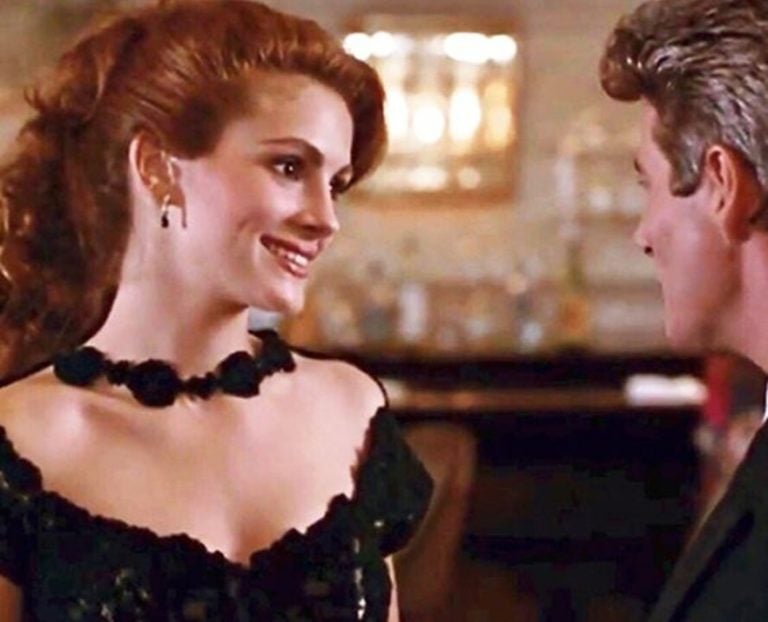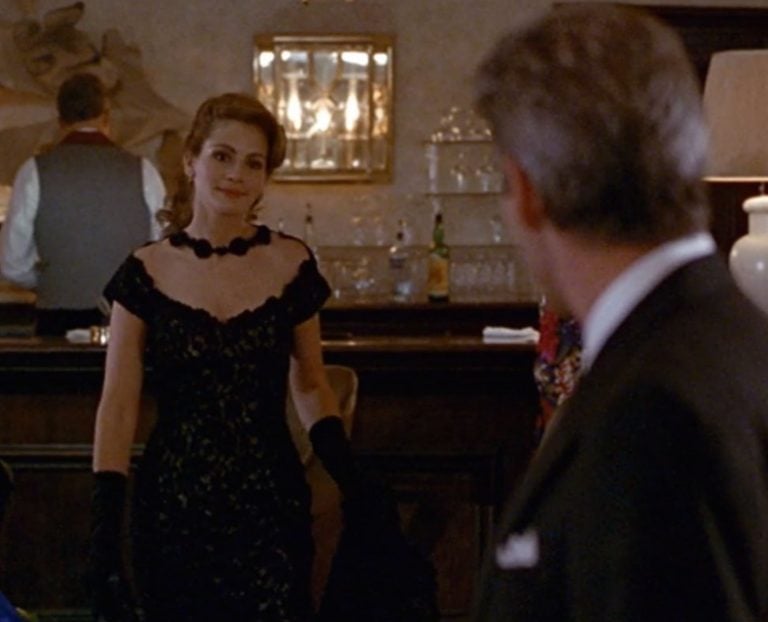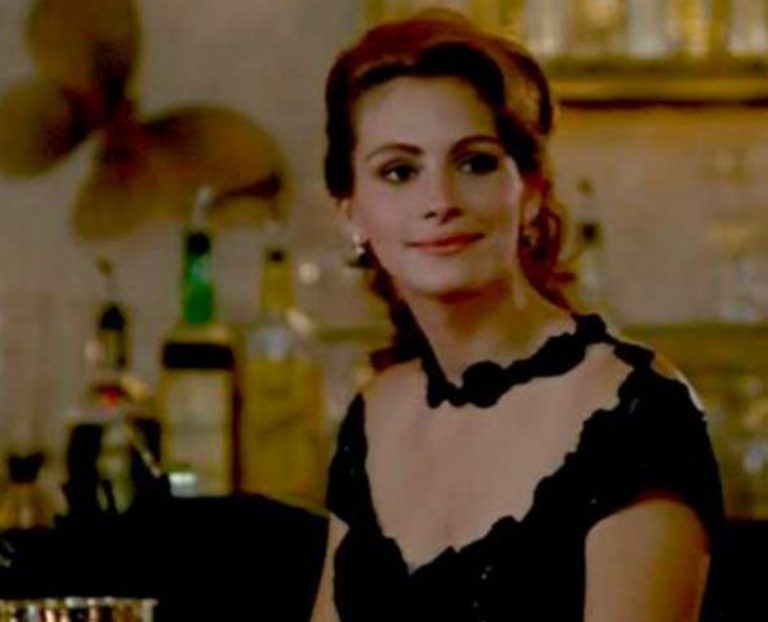 The cocktail dress
This scene is the first time we see Vivian in her new up-scaled wardrobe and (as Edward's expression emphasises) it's almost impossible to look away. The shoulder-baring design of the cocktail dress combined with black gloves bring the elegance, finished with a high ponytail that shows off loose, enviable curls.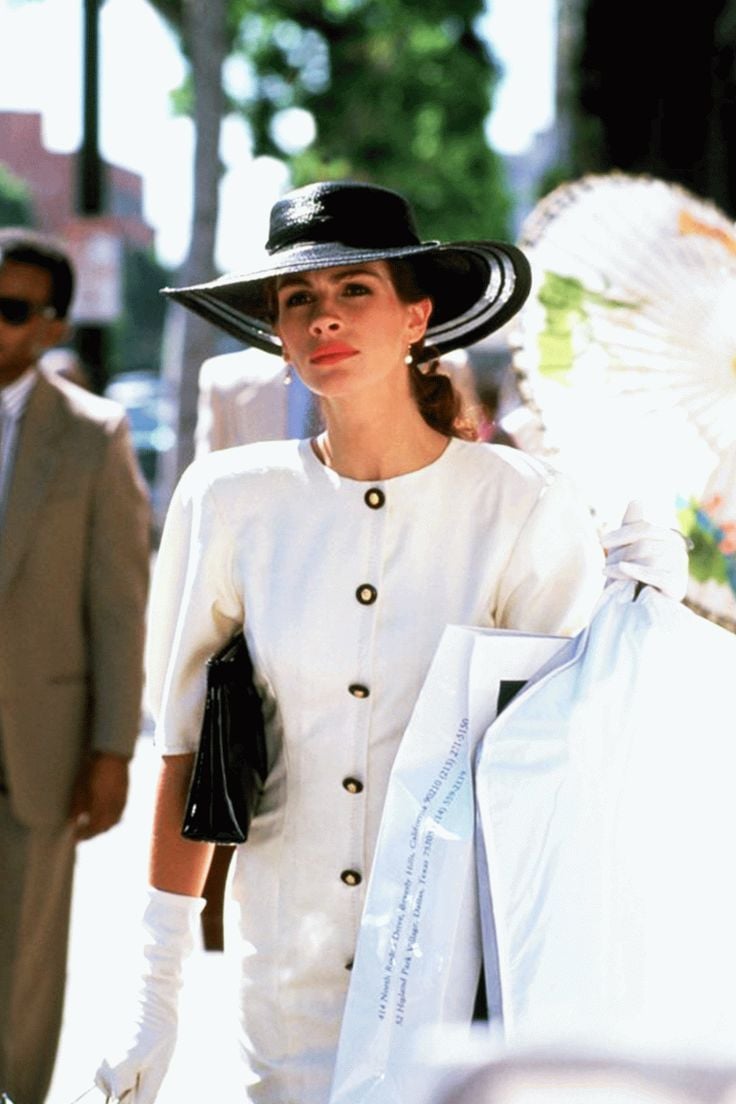 The 'Big mistake. Big. Huge' look
One of our favourite Pretty Woman scenes: when Vivian returns to Rodeo Drive to let the women who refused to serve her know they made a "big mistake." This outfit combines shoulder-pads, white gloves and a black sun hat – who said less is more anyway? Pearl drop earrings and a black leather clutch make the perfect finishing touches.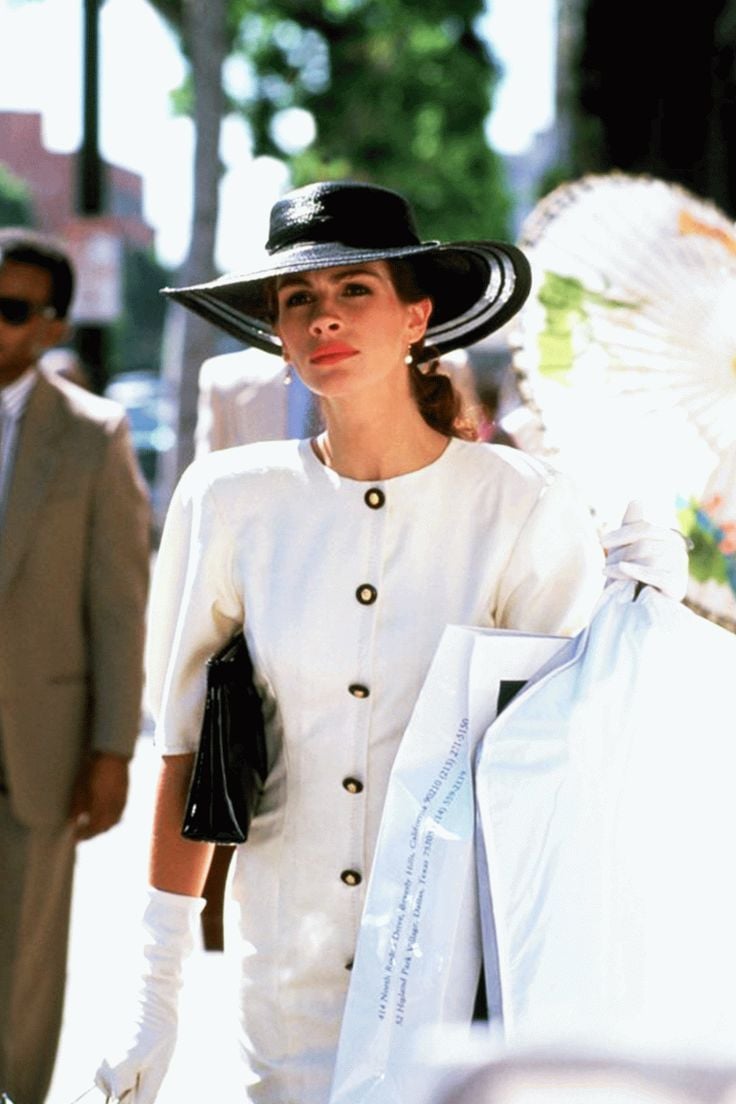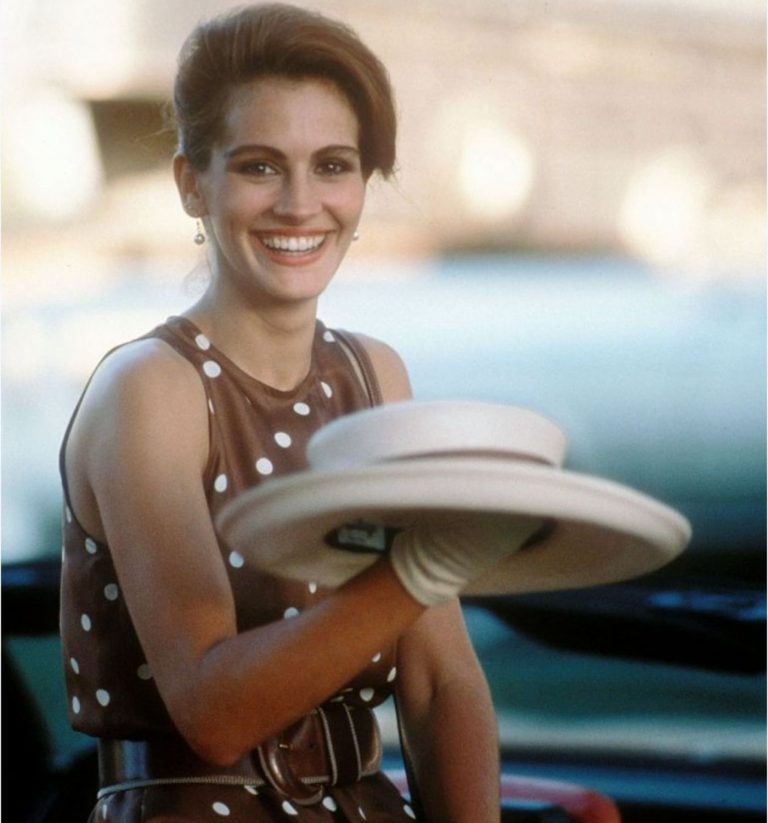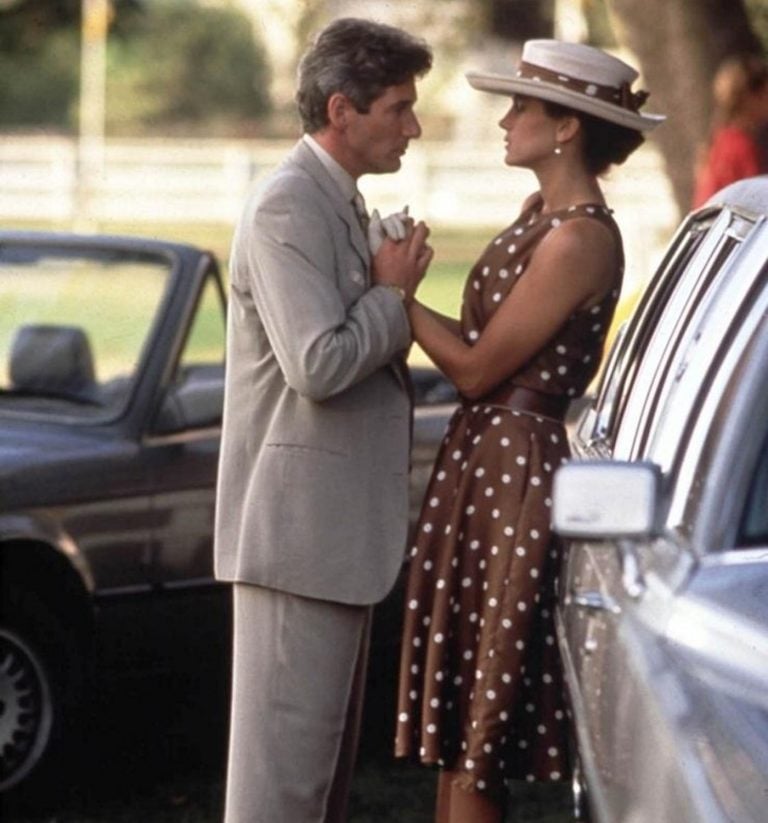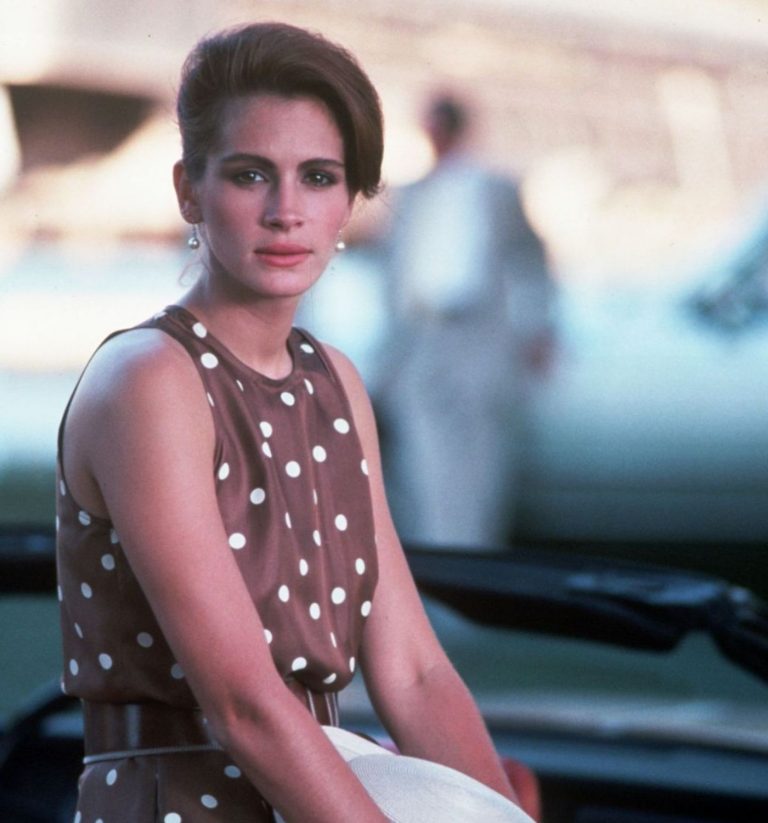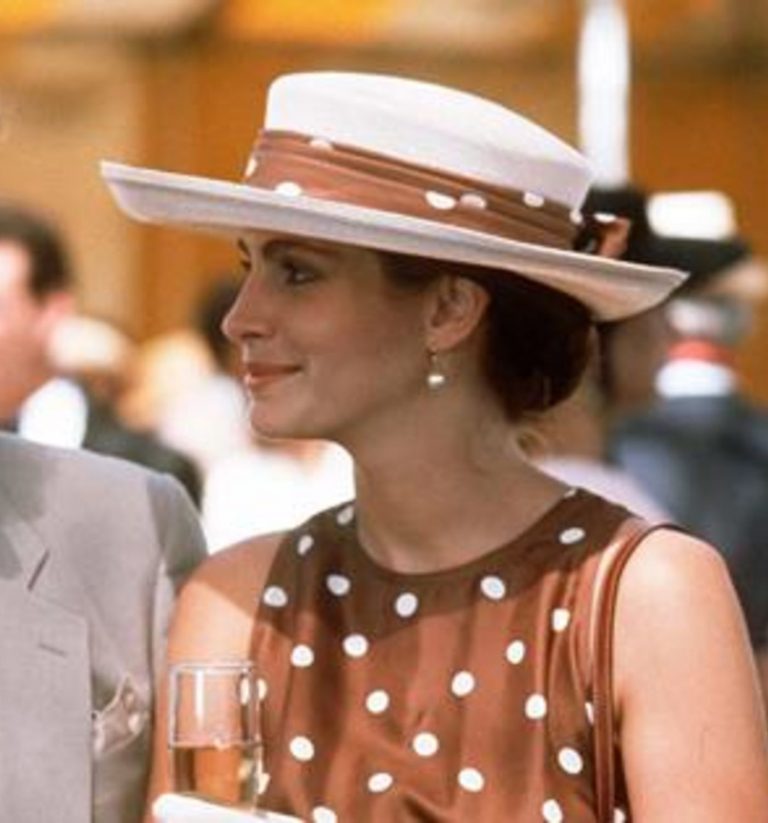 The polka dot dress
When we consider polka dot prints and how to wear them, this is the dress that always springs to mind. During the polo match, Vivian sports chic white gloves, white kitten heels and a straw sunhat with a band that matches her midi dress. Take note this season by adding multiple accessories and cinching in the waist of summer dresses with a chunky belt.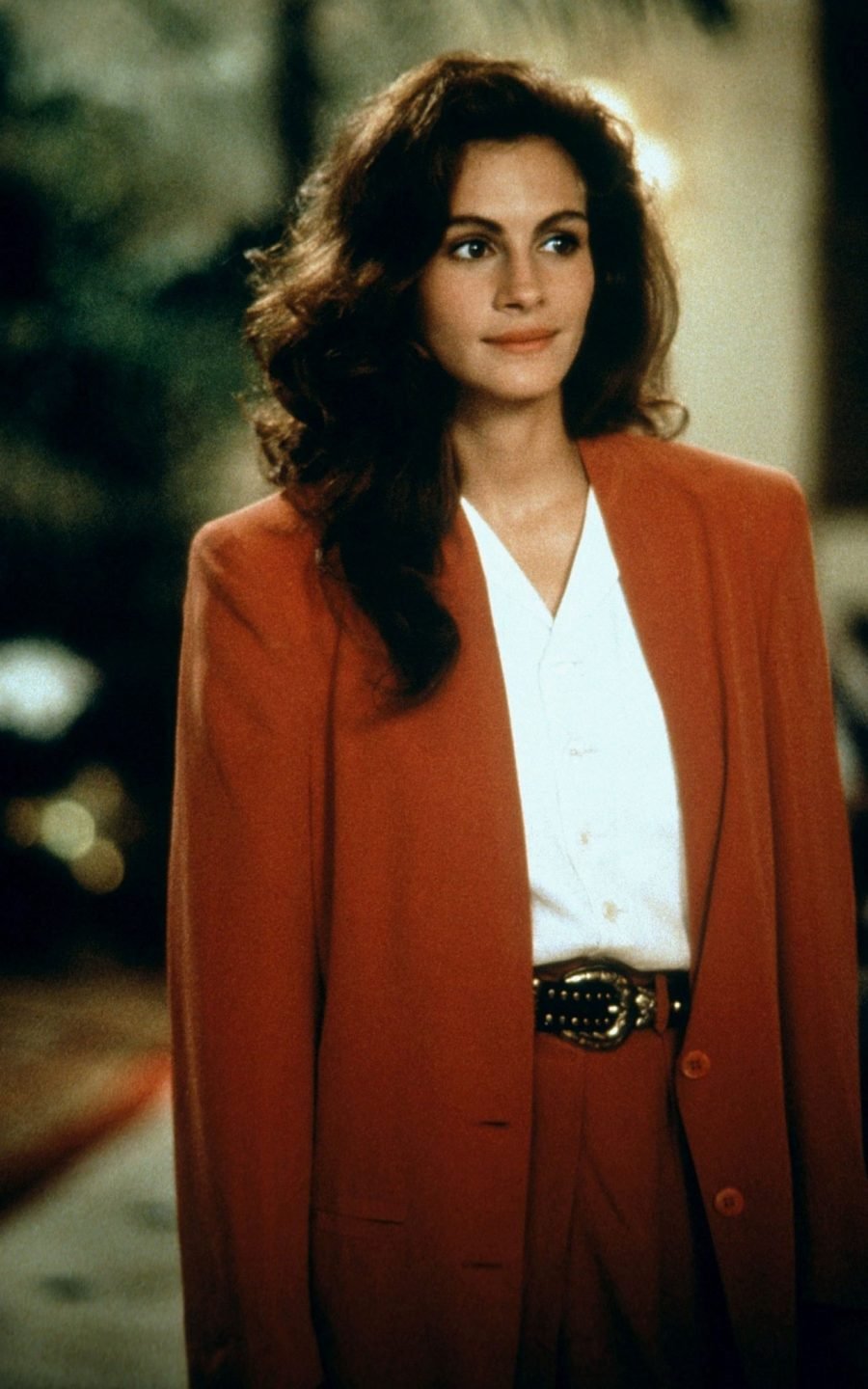 The shorts suit
If you've been seeking inspiration on how to wear tailoring for summer, look no further. Vivian teams wide-leg shorts with a white blouse and a longline blazer, forming a warm terracotta co-ord that feels timely (even now) and chic. This is an outfit that could be styled with trainers or sandals today.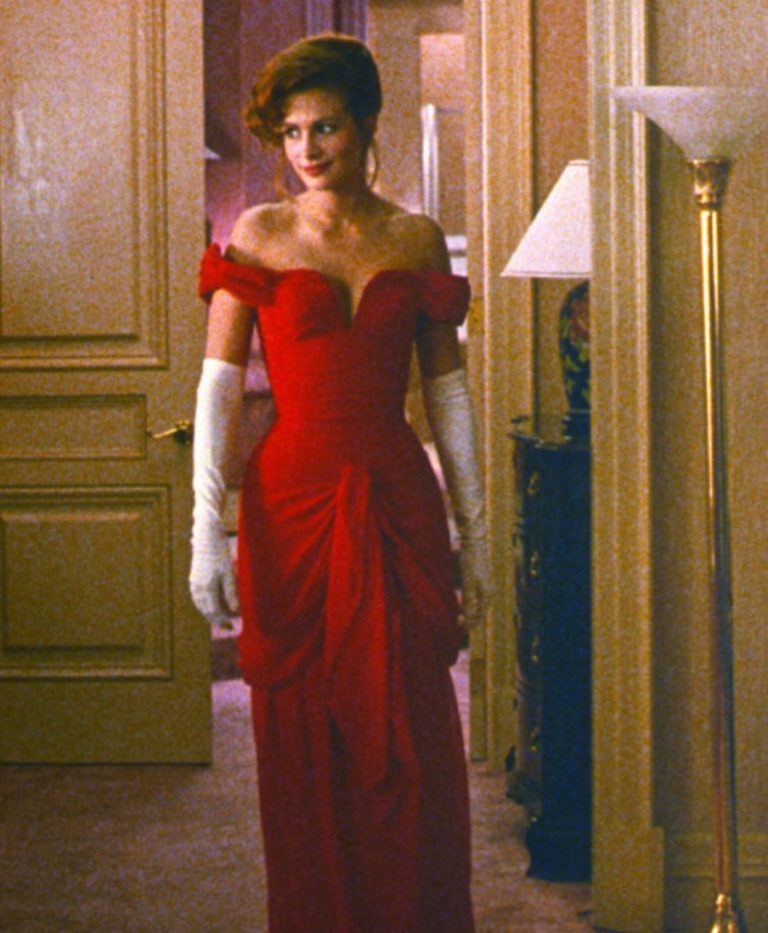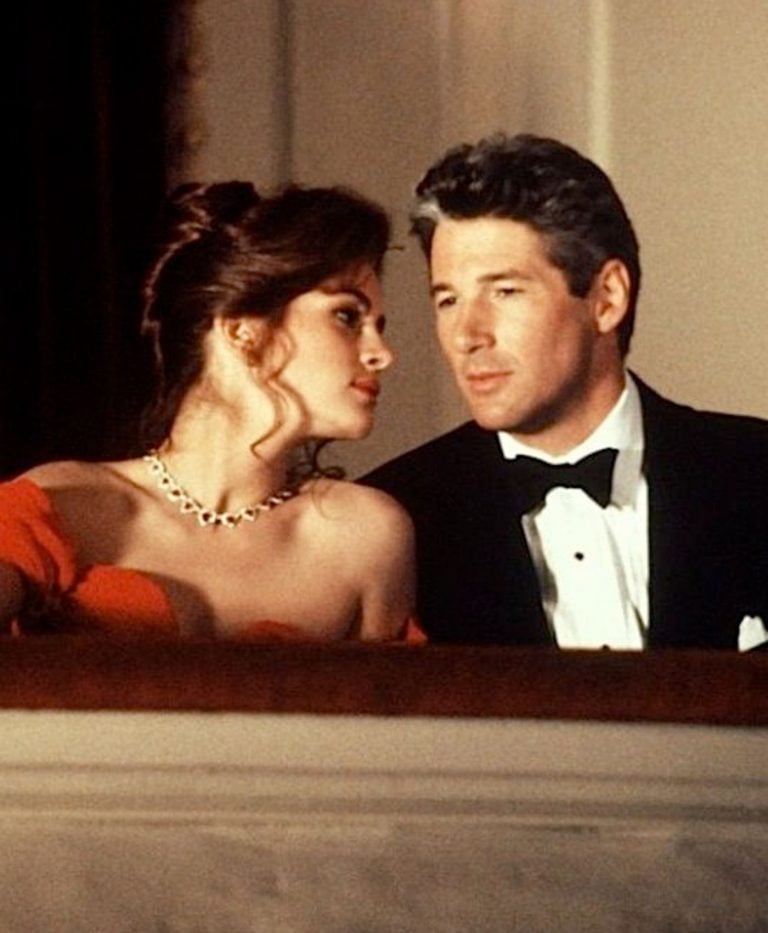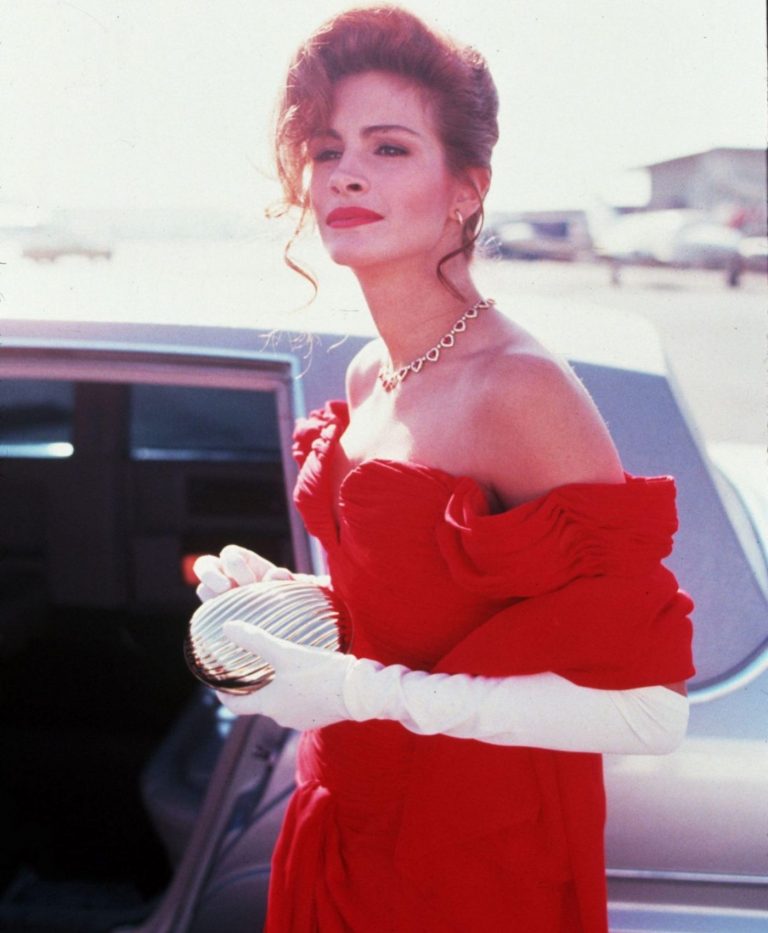 The opera dress
The most show-stopping dress to feature in Pretty Woman is the red gown Vivian wears to the opera. Designed with a sweetheart neckline, it sits off the shoulders, leaving room for the decadent ruby and diamond necklace Edward presents her. The elegance is emphasised even more by long white gloves, matching matte red lips and a swept-back up-do.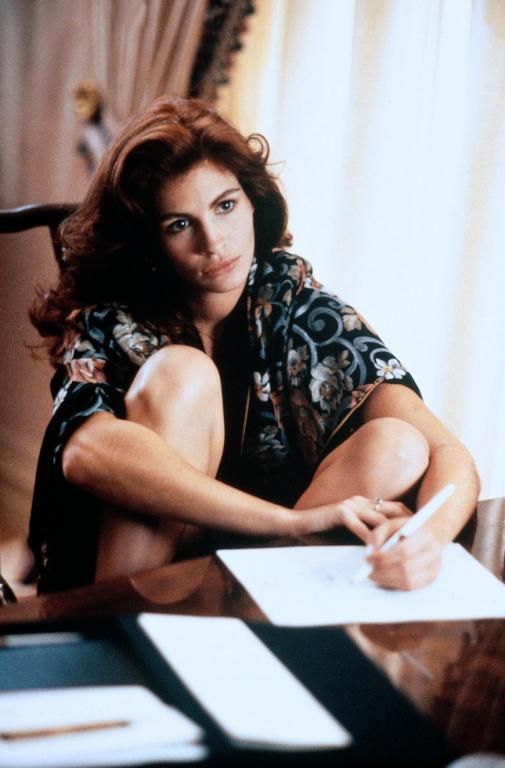 The printed robe
Proving loungewear can offer just as much glamour as evening wear, Vivian styles a printed kimono robe whilst relaxing in Edward's penthouse. Layer a statement style of this ilk with silk pyjamas for a look that is almost too good for bed.