The Halloween Heroines And Scream Queens We Can't Get Enough Of
In the spirit of Halloween, we've been traversing the iconic films and television series that brought our favourite heroines and scream queens of all time. From vampire slayers to Grand High witches, these are the omnipotent women we can't get enough of on our screens, whether you're looking for costume inspiration or simply ideas of what to watch whilst staying in this weekend.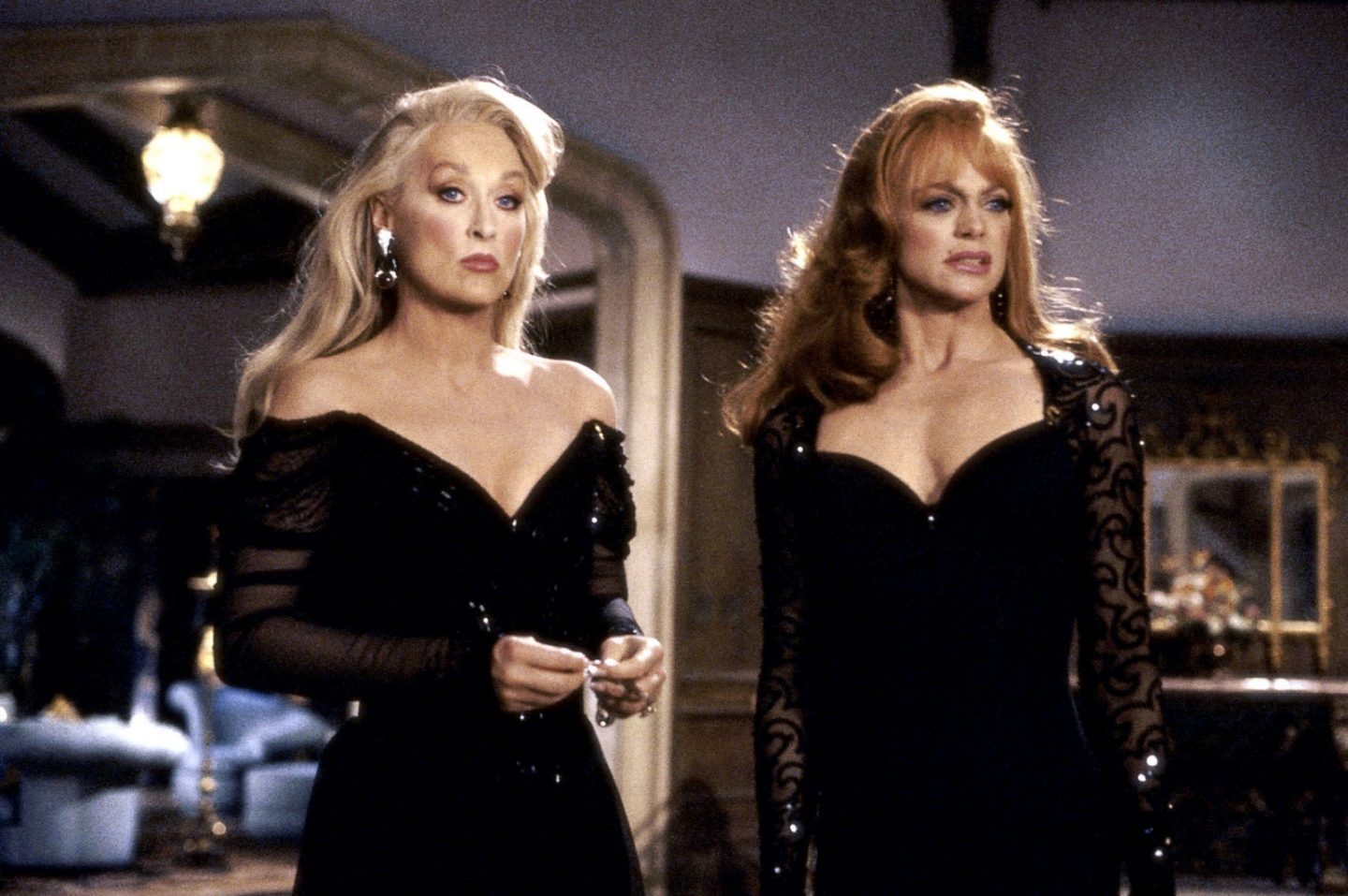 Meryl Streep and Goldie Hawn in Death Becomes Her
Cult classic Death Becomes Her follows a pair of washed-up celebrities (played by Meryl Streep and Goldie Hawn) going to harrowing lengths in the quest for eternal beauty. Trapped in a bitter rivalry, Helen (Goldie Hawn) and Madeline (Meryl Streep) drink a seductive serum with the hope to become flawless goddesses, with darkly comedic results.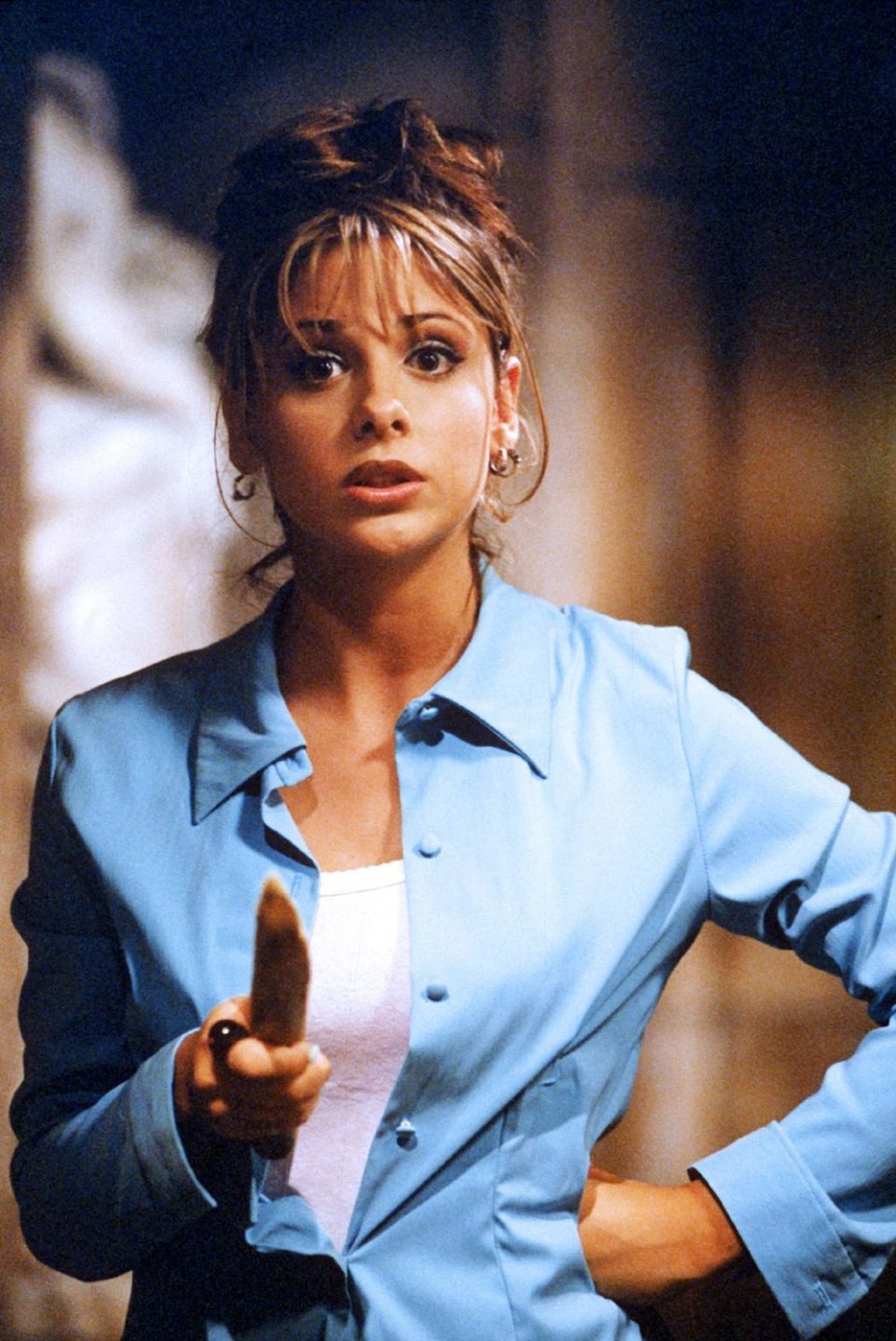 Sarah Michelle Gellar in Buffy the Vampire Slayer
When this low-budget comedy about a teen girl vampire slayer first graced our screens in the spring of 1997, no one expected it to make much of an impression — let alone become a bona fide pop-culture force. But the launch of Buffy the Vampire Slayer 20 years ago transformed television as we know it. There are many reasons to celebrate the show, from its honest portrayal of homosexuality (which was pretty revolutionary at the time), its symbolism and metaphors around issues such as addiction or the exploration of growing up and what it means to be a woman in the world. The show's refusal to stick to one genre allowed Buffy to be a prism for various issues concerning womanhood. Although there have been many well-crafted female leads during our time on TV, few are as beautifully acted, layered, and memorable as Buffy.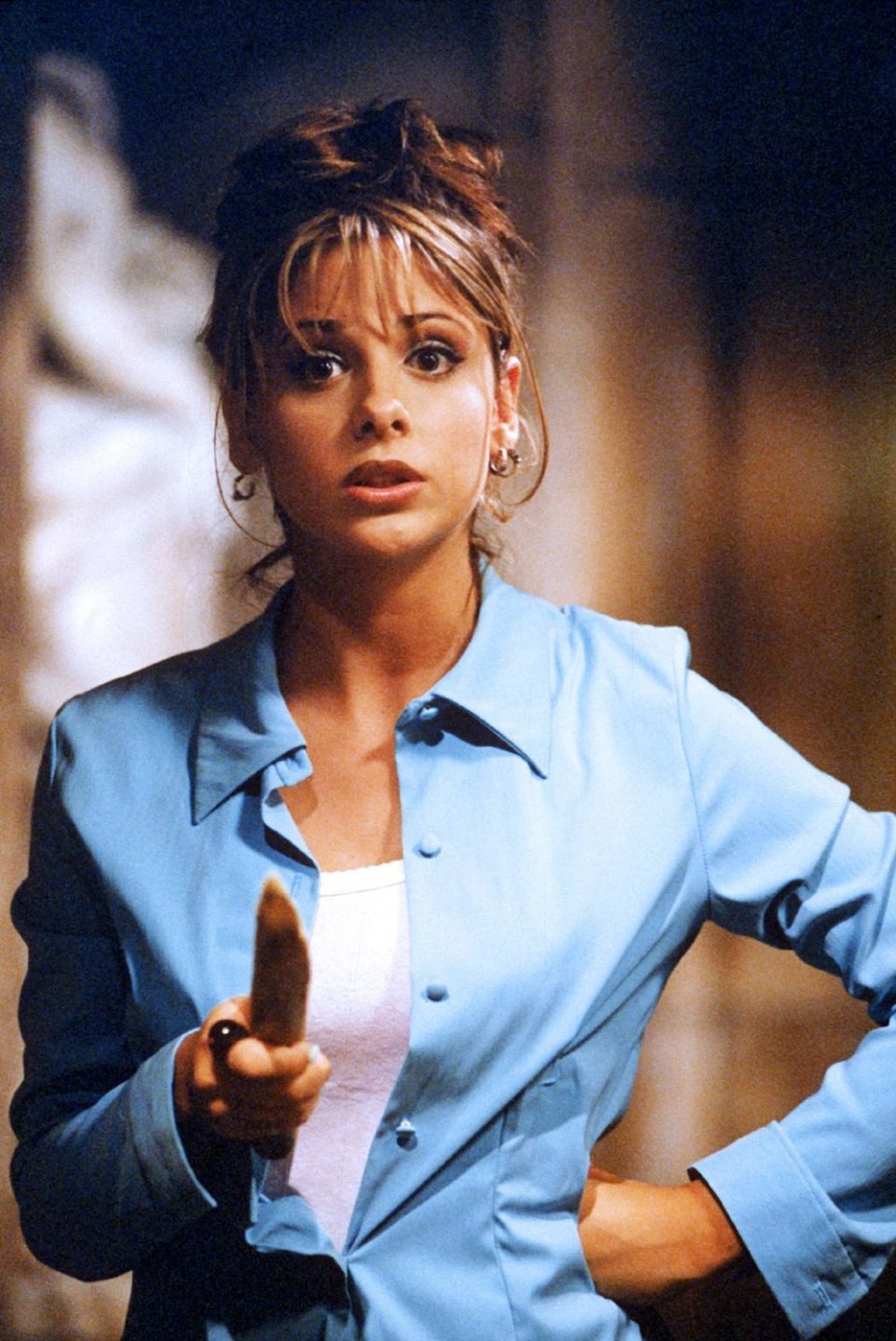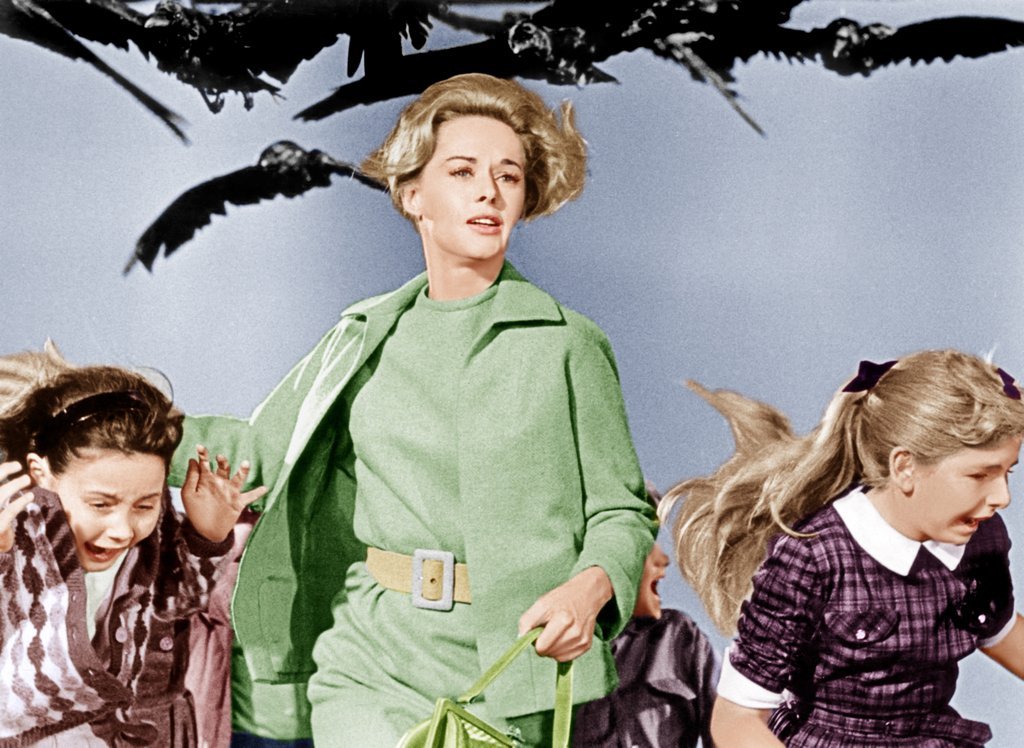 Tippi Hedren in The Birds
When a flock of inexplicably aggressive birds attacks a seaside town, doomed socialite Melanie Daniels (played by Tippi Hedren) holds her ground in Alfred Hitchcock's horror classic, The Birds. The film's iconic 60s style has as much influence as the story itself, with many designers referencing Tippi Hedren's outfits in their collections.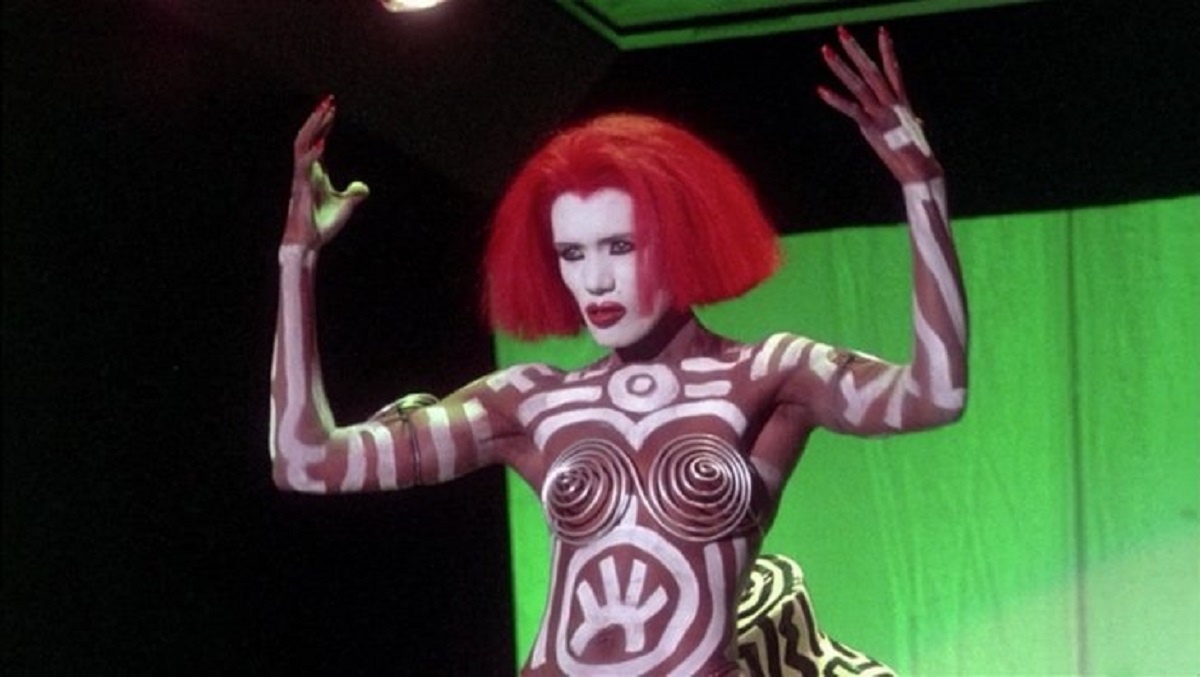 Grace Jones In Vamp
Exploring the coming-of-age naivety, Wenk's film Vamp follows two fraternity pledges sprawling the streets searching for a strip club, only to stumble into a bar occupied by vampires. The iconic and eccentric Grace Jones plays Katrina, an uncanny vampire covered in white paint, turquoise contact lenses and a large red bobbed wig. American pop-artist Keith Haring applied the enigmatic body paint, and Jones' first appearance on screen is captivating, as she appears to perform a majestic, unnerving dance to 'Seduction Surrender' – a song by herself. Later, a frat boy tries to seduce the dancer and ends up as her dinner – naturally…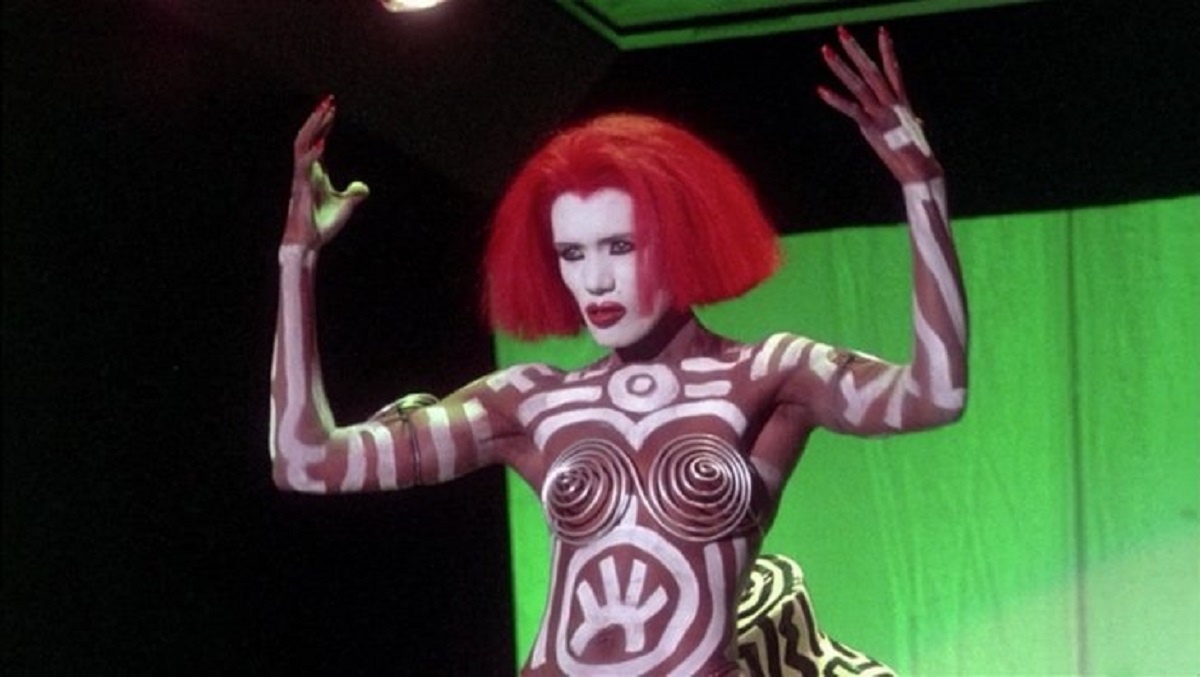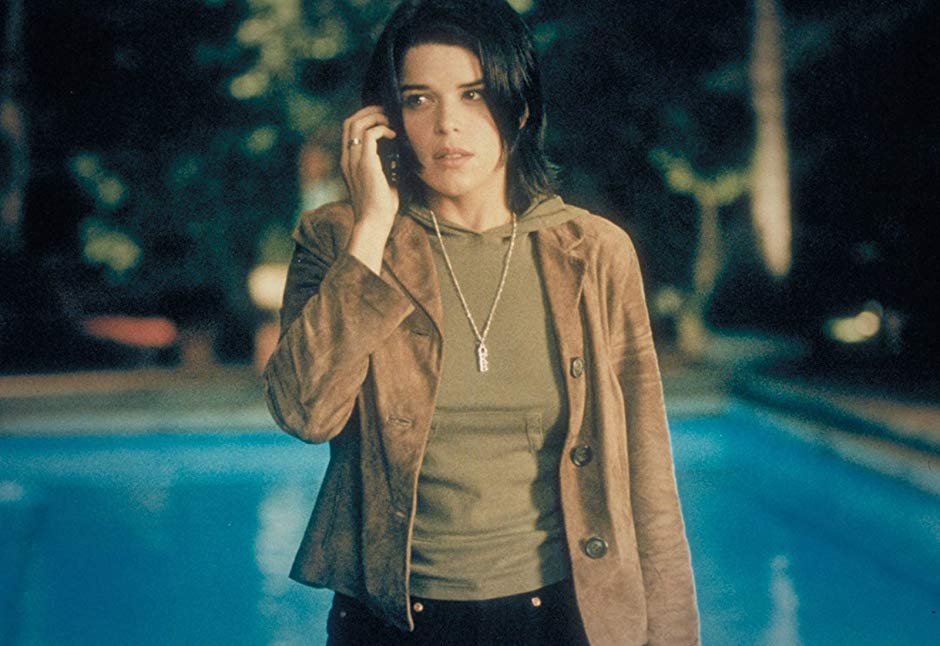 NEVE CAMPBELL IN SCREAM
Playing by the rules helped Neve Campbell's character survive not one, but all four parts of slasher franchise Scream. But amidst the violence, she shone through as the powerful female lead to shrug of the 'damsel-in-distress' cliché and call out sexism in horror films – all while dodging a series of deranged killers. Exhausting, right?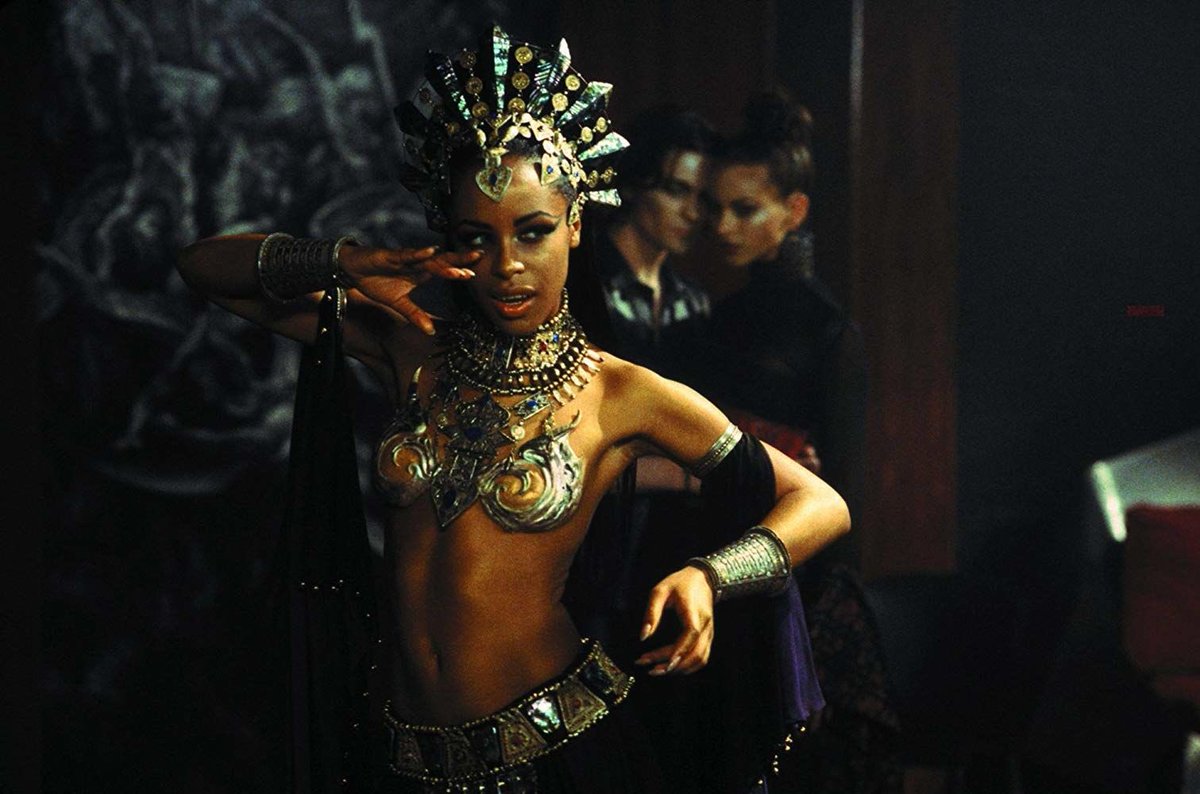 Aaliyah, Queen of the Damned
Queen of the Damned made waves when it was released in 2002 – mainly because it was the iconic R&B singer Aaliyah's last on-screen performance. Queen of the Damned is part of Anne Rice's Vampire Chronicles series and follows the story of the Lestat de Lioncourt, who has been asleep for a few centuries. When he finally awakens, he parlays his goth appearance into fame as a rock star, and his music, in turn, awakens the Egyptian vampire queen Akasha (played by Aaliyah), who rises to join the antics. Aaliyah doesn't make her first appearance until midway through the film, but it's worth the wait. Styling an Egyptian-inspired metallic look, she undulates across the screen like a malevolent snake and is so compelling you can't take your eyes off her.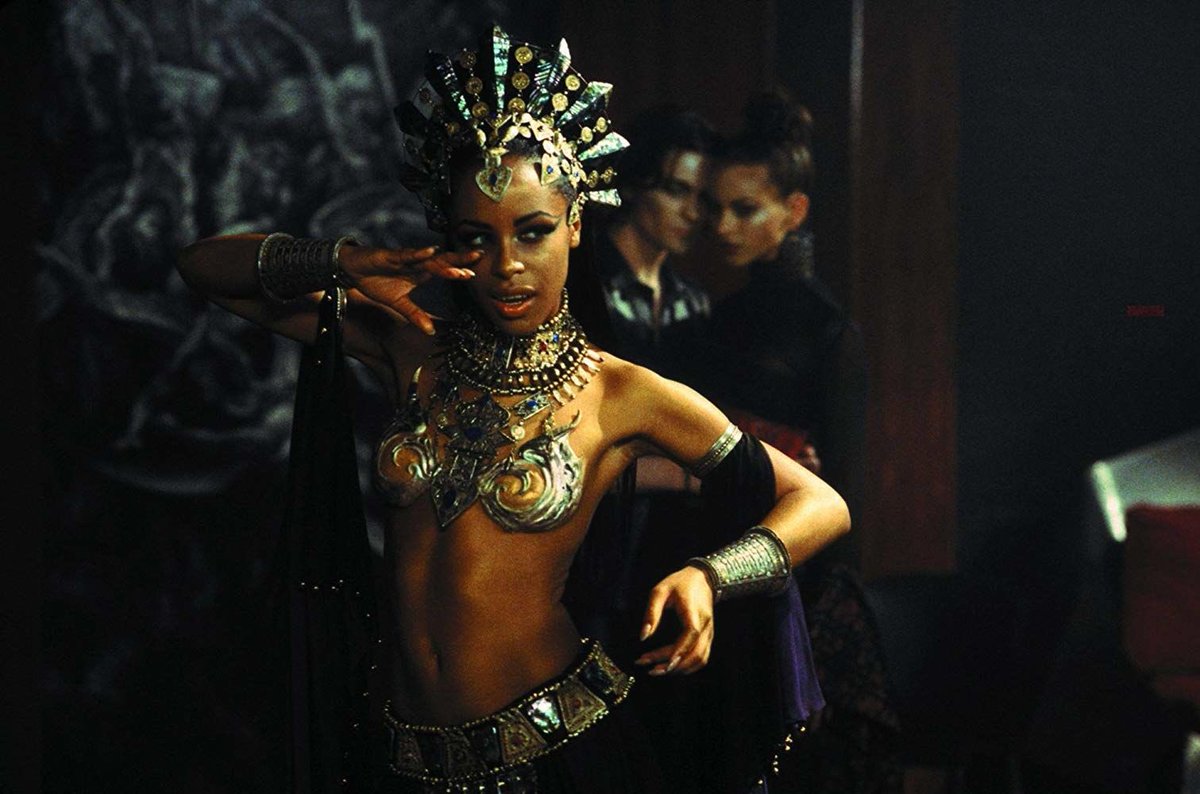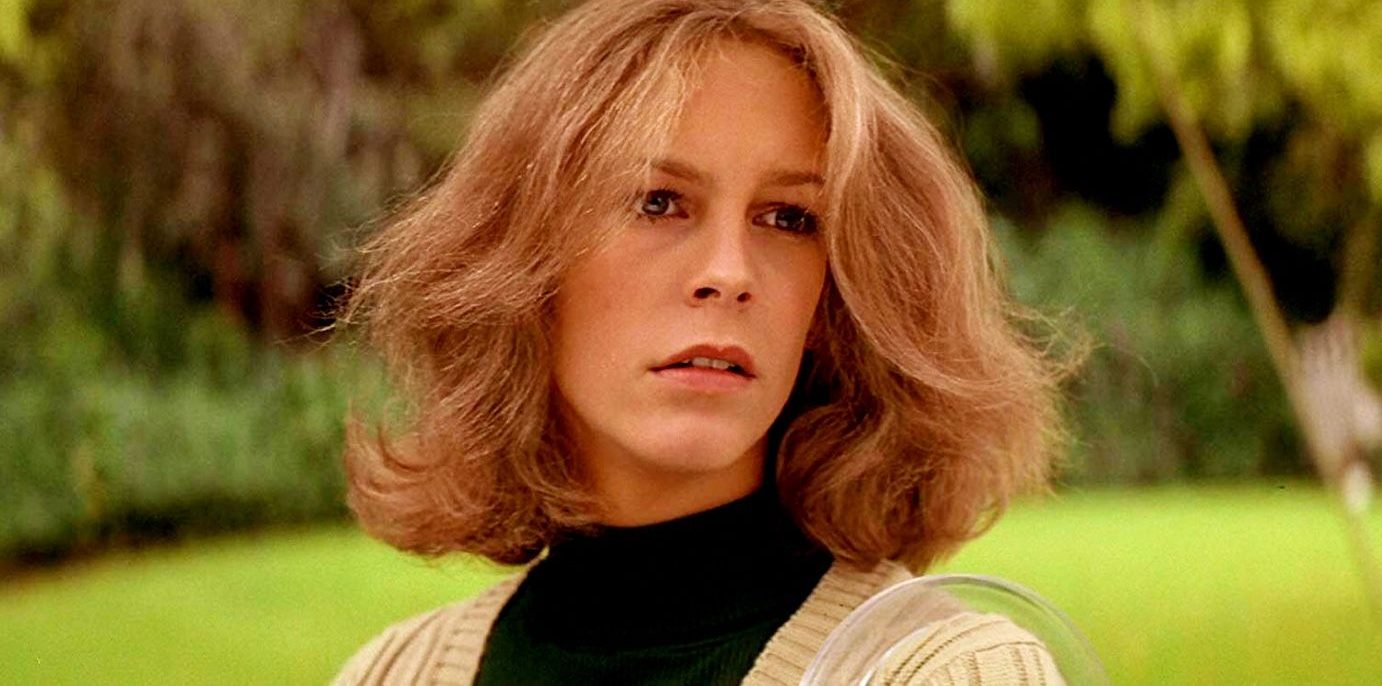 Jamie Lee Curtis, Halloween
Jamie Lee Curtis's film debut was the 1978 horror Halloween, playing the role of Laurie Strode, the only central teenage character in the film who is not killed. Rumour has it, Curtis was not John Carpenter's first choice. Still, her performance would not only become a career-defining moment, but it also made Halloween become the highest-grossing independent horror film of its time. The character of Laurie Strode is often described as a meek, 'normal,' teenage babysitter who was forced to confront a masked killer while protecting the children she was in charge of. Strode was not much of a fighter before this fateful Halloween night, yet the events turned her into a survivor we can relate to. Laurie Strode showed us that it's ok to be afraid and that we can still fight back – and most importantly, the enemy doesn't always have to win.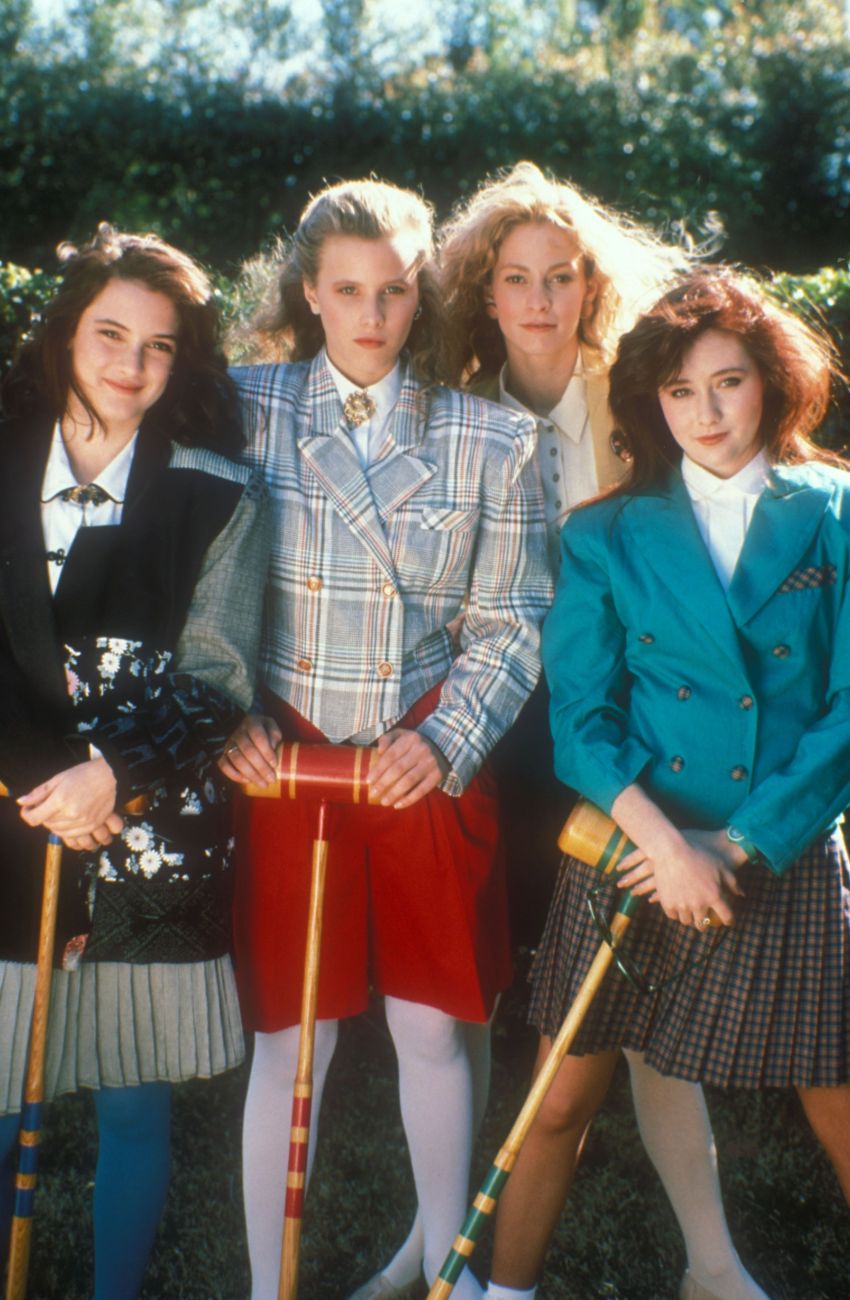 Winona Ryder, Kim Walker, Lisanne Falk & Shannen Doherty in Heathers
Heathers is an 1989 American dark comedy following four teenage girls – three of whom are called Heather – in a high school clique. Throughout the film, their lives are disrupted by the arrival of a misanthrope intent on murdering the popular students and staging their deaths as suicides. Hailed for its wardrobe as much as its unsettling narrative, Heathers costumes are all about plaid patterns, cardigans, power-hungry shoulder pads and ankle socks.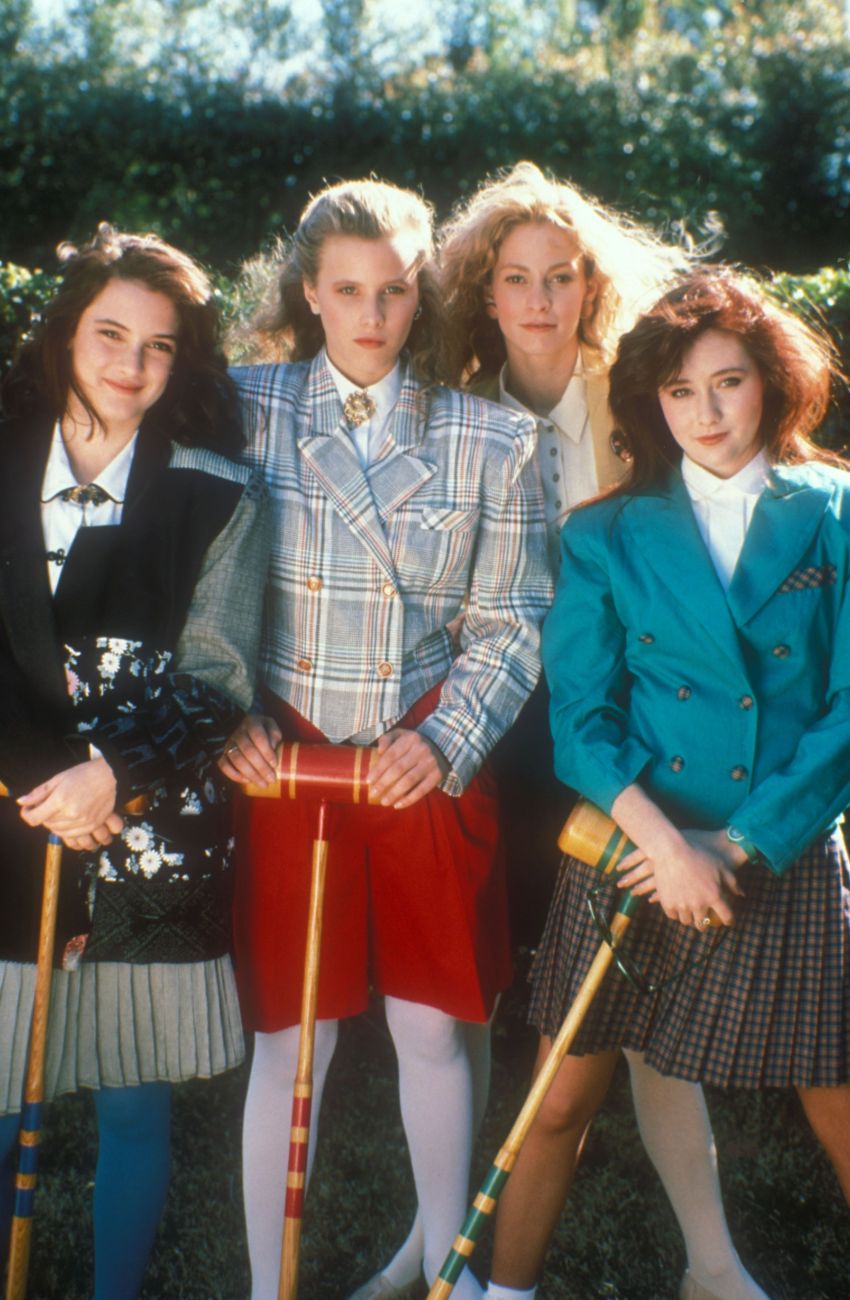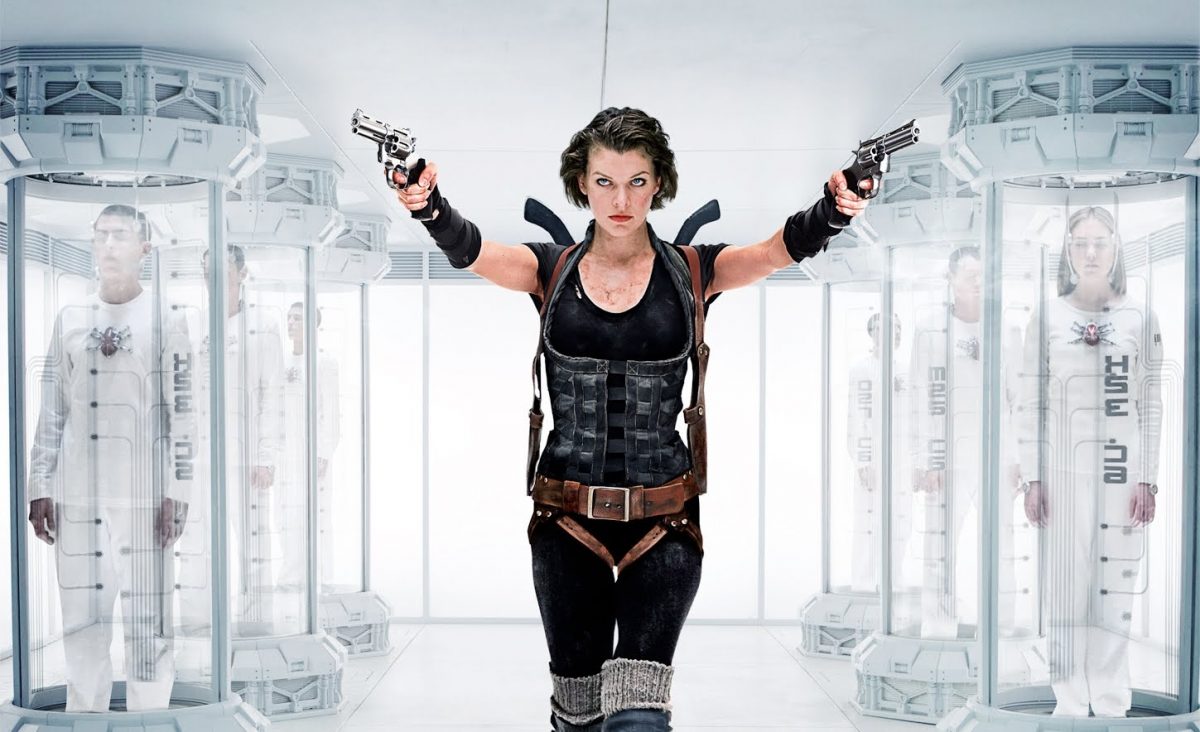 Milla Jovovich, Resident Evil
Jovovich's role as Alice in the Resident Evil action horror film is one of her most iconic. Loosely based on the video game series with the same name, it follows amnesiac Alice as she attempts to contain the outbreak of a genetically-engineered virus called the T-virus. Jovovich proves she's a legitimate action star in this role, delivering a fully-fledged out and impressive performance in each movie. The final storyline even allows her to play multiple characters, and she, without a doubt, pulls it off. The Resident Evil movies are steeped in zombies and death, but they've also very clearly incorporated action elements from the beginning, making them the perfect hybrid to enjoy on Halloween.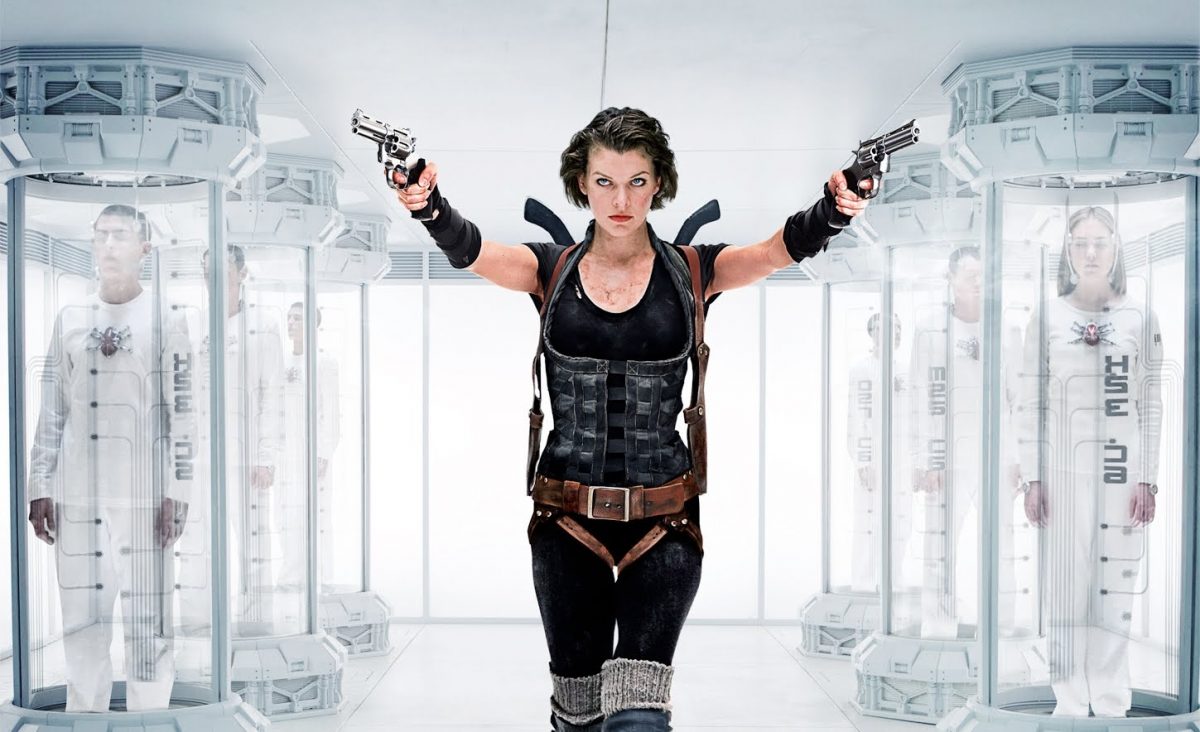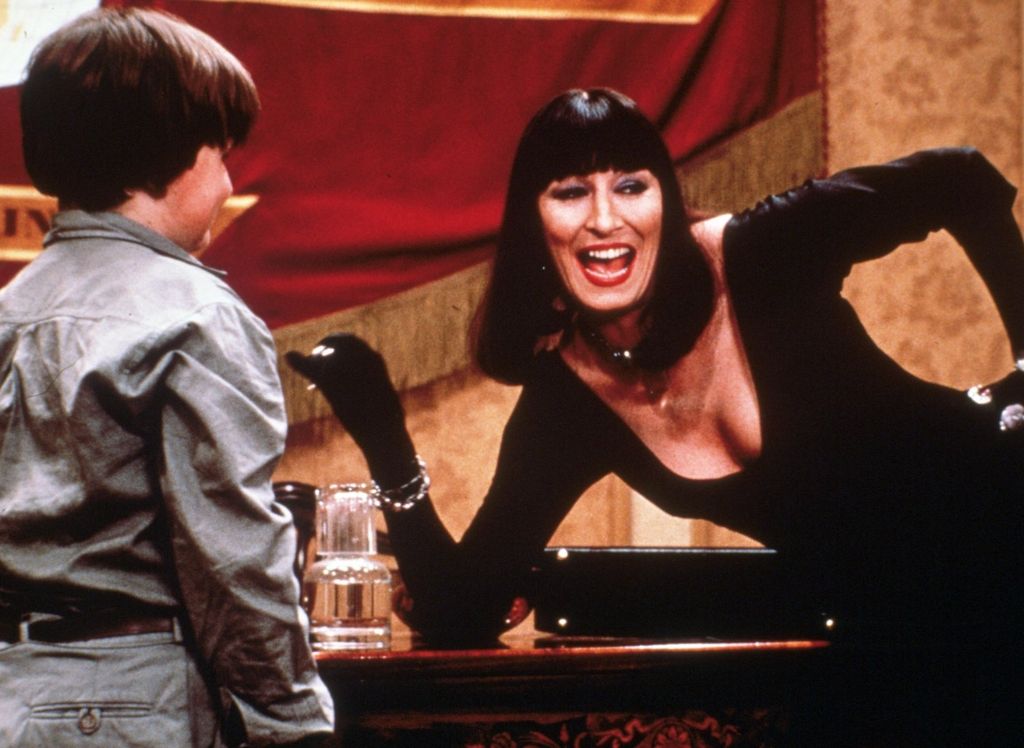 Anjelica Huston in The Witches
Based on the 1983 book by Roald Dahl, The Witches (1990) is a dark fantasy film that follows a group of women who masquerade as ordinary women and kill children. Although Anjelica Huston's Grand High Witch may be hailed as one of film's most sinister characters – she also sports an enviable, chic wardrobe that is easy to channel this Halloween.