Whistles Women: Lou Stoppard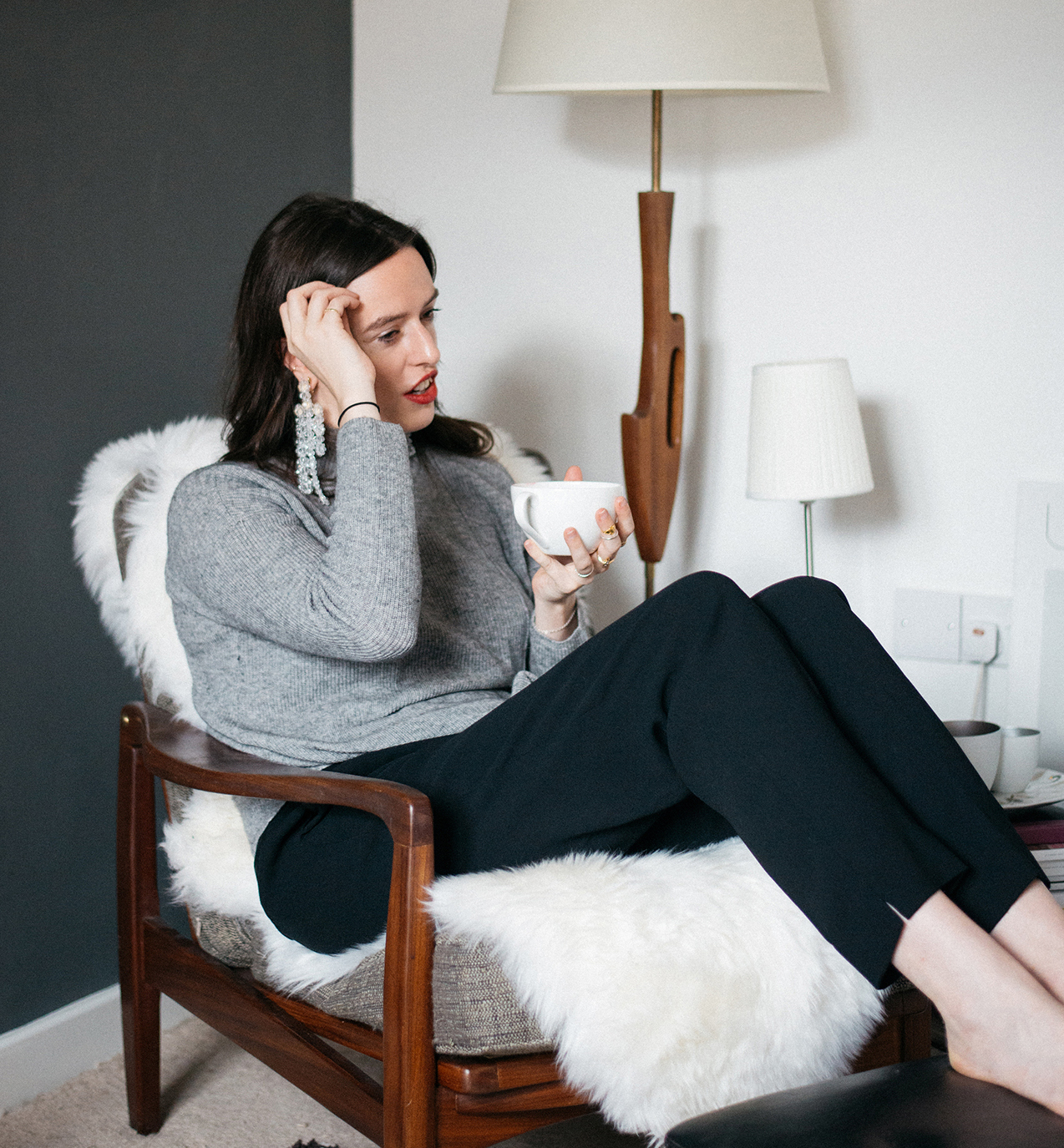 Esteemed editor, writer and curator – Lou Stoppard is a force in fashion. Still only 26, she earned her stripes at SHOWstudio, a pioneering fashion film website set up by photographer Nick Knight in 2000, after gaining a first in History at Oxford and studying for her masters at Central Saint Martins. Memorable moments at the site's helm include an encounter with Kanye West and interviewing photographer David Sims, Paul Smith and Olivier Rousteing. Now a street style photographer favourite – Stoppard is known for her quirky touches and signature red lip – she boasts social media following nearly as impressive as her CV.
Stoppard thrives on juggling multiple projects and admits she rarely switches off from fashion or technology. Currently planning an exhibition and book both coming in 2017, those are just two of the things in Stoppard's in-tray when we visit her at her North London apartment. Complete with cat, walls covered in artwork and a sprawling desk, it's a writer's paradise.
What do you wish you could get right with your wardrobe?
I never feel like my shoes match my clothes. I have no idea why.
What was the last piece of art you bought for your home?
A Sol Calero painting from Laura Bartlett Gallery and a Celia Hampton print from Studio Voltaire – they do the most brilliant editions. I am running out of wall space so I tend to hang new pieces wherever they will fit.
Have any exhibitions left a profound impact on you?
I actually just saw the Guerrilla Girls' new commission for the Whitechapel Gallery. It was a horrific reminder of the real lack of diversity in museums and galleries, communicated in a really engaging, witty and rousing way.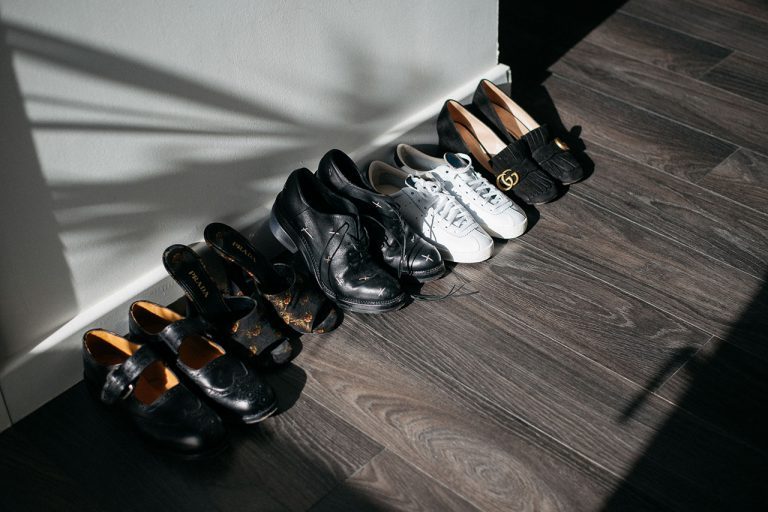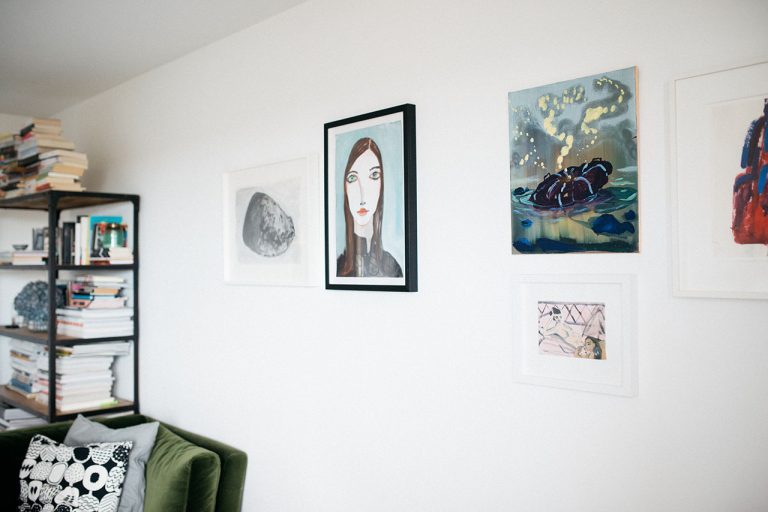 What's the first thing you do when you get home from work?
Cuddle the cat, and pour a glass of wine or a cup of tea, depending how manic my day was.
Your debut book will be published by Rizzoli in 2017 – can you reveal any more about the book?
The book focuses on fashion's most intriguing and fruitful creative relationships – including Marc Jacobs and Katie Grand, Viktor & Rolf, Inez and Vinoodh, Rick Owens and Michele Lamy. It features interviews with pairs from all across the industry and visuals that show their working process and the results of the partnerships. There's lots of ephemera in there – unseen letters, sketches, souvenirs and that kind of thing.
Has being a fashion journalist affected your personal style?
I think it has made me worry less, probably the opposite of what you'd expect! I am very low key: jeans, sweaters, men's tailoring, trainers, and lots of black.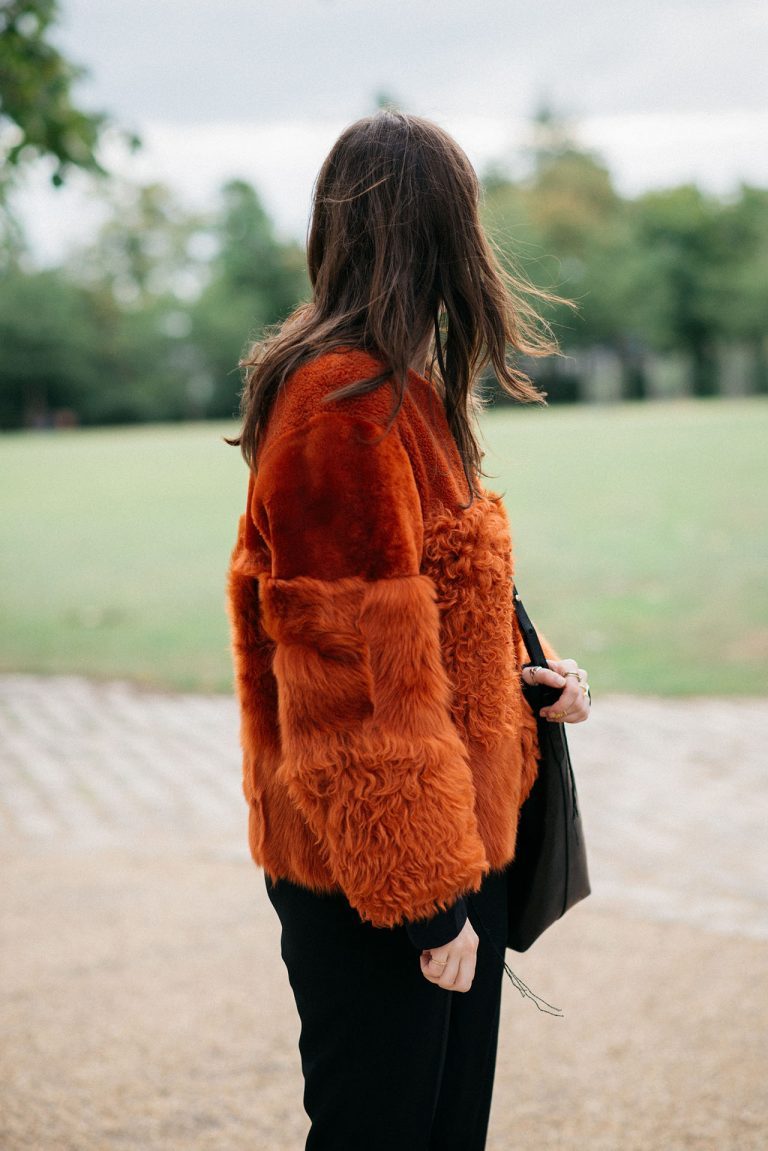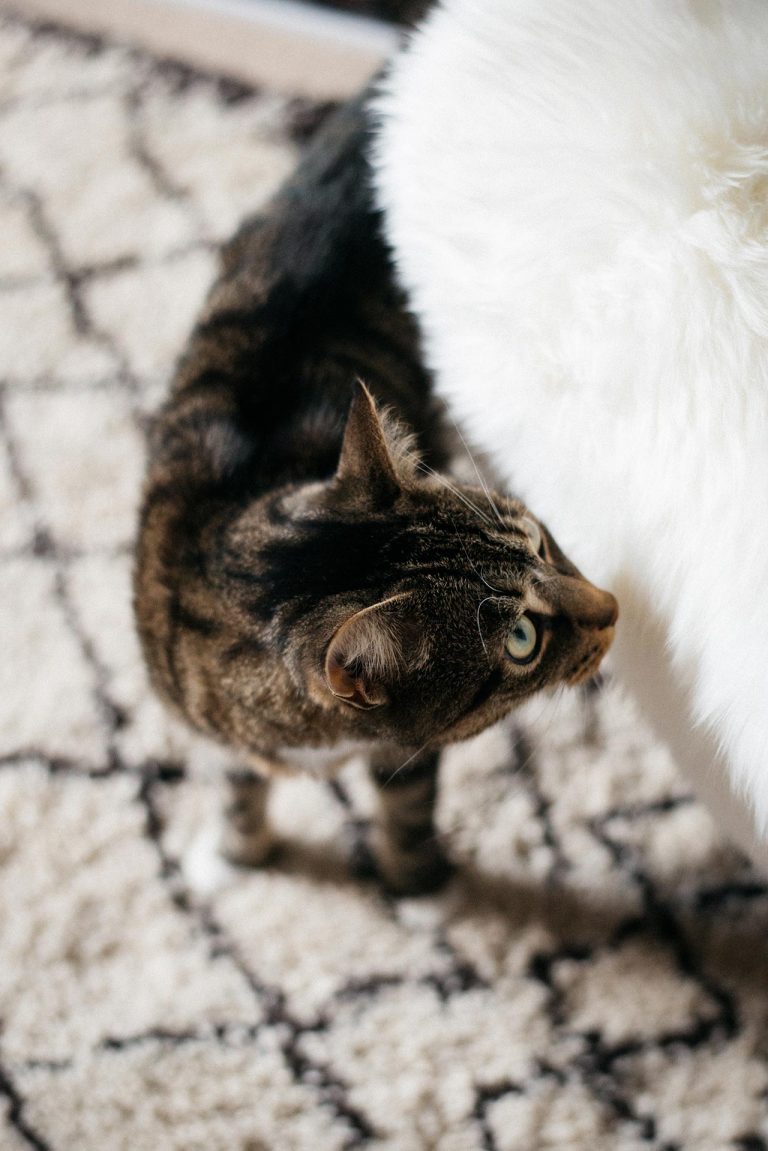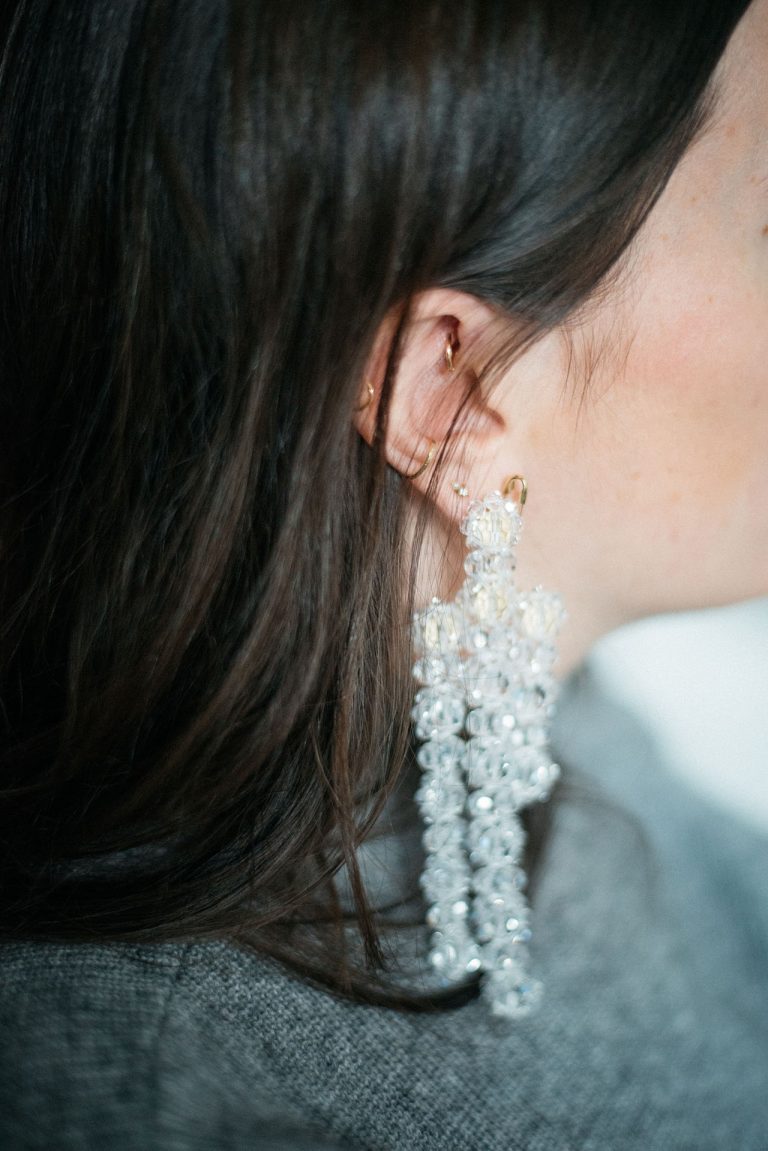 You have a large library of books at home, tell us about one that means a lot to you...
My favourite book is Donna Tartt The Secret History, which is a huge cliche as it's a favourite for so many people, but my copy of that is pretty special. I read it when I was 19 and mid way through university and it summed up so much about youth and friendship to me. I also love photography books – Robert Longo's Men In The Cities is a current favourite.
Tell us about the exhibition you're working on at the moment?
North will open on January 6th at Open Eye Gallery in Liverpool. It focuses on the influence of the North of England on contemporary fashion and the way images and ideals of the region are constructed through select collections, photographs and artworks. My parents are from the North, so it's a special topic for me.
Who would be your ultimate interviewee?
I would love to interview Louis Theroux. I would ask him to marry me.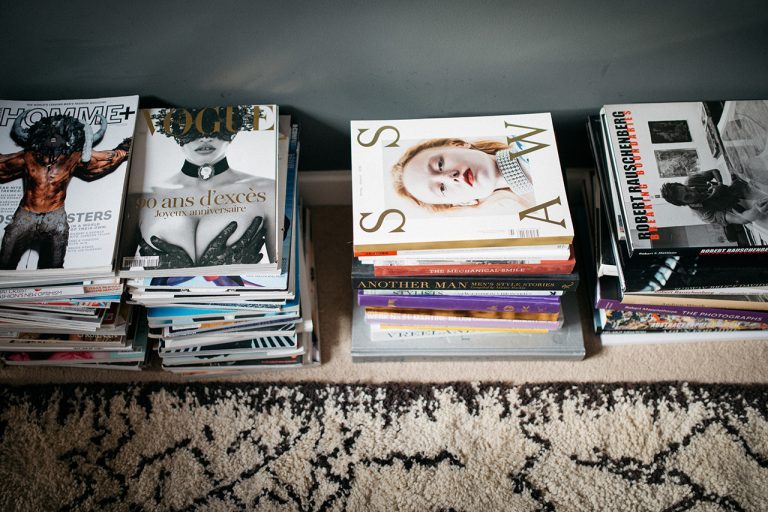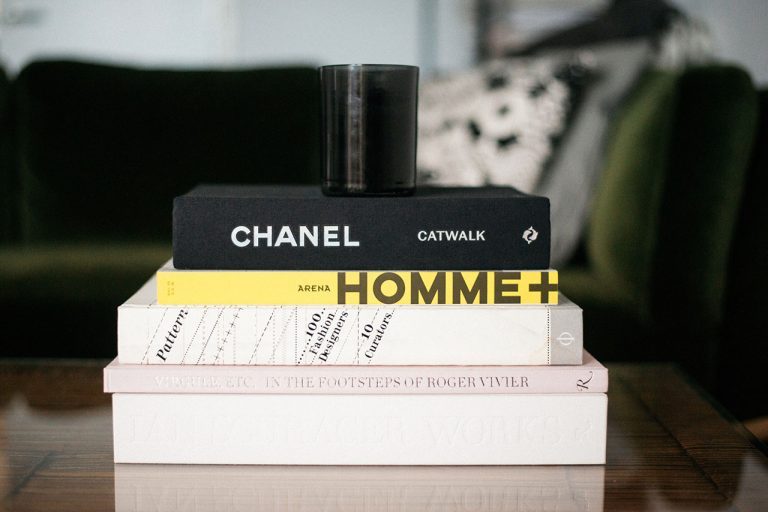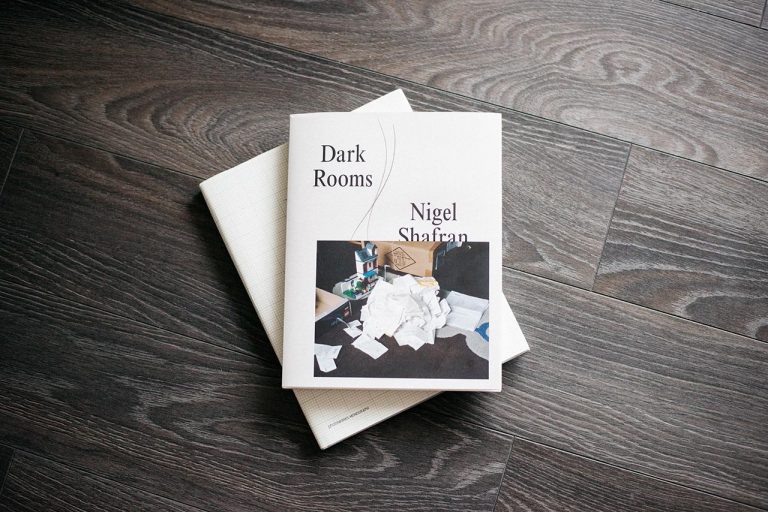 Do you have a preferred environment that allows you to focus when writing?
I've been a bit spoilt by how beautiful the SHOWstudio office is – all white with lots of daylight so I tend to gravitate towards spaces like that. If I'm having a bad case of writers' block I head to the Rare Books and Music reading room in the British Library and that usually does the trick.
What's next for 2017?
Aside from the exhibition and book, I plan on travelling more and ideally learning to cook. The former is likely, the latter almost definitely a pipe-dream.