Little Women: Everything You Need To Know About Greta Gerwig's Adaptation
The film release that has us all talking right now? The much-anticipated remake of Little Women which will be released on Boxing Day. Greta Gerwig's new adaptation brings a modern vision to the 19th-Century novel by Louisa May Alcott and is set to become a classic in its own right. Here's everything you need to know.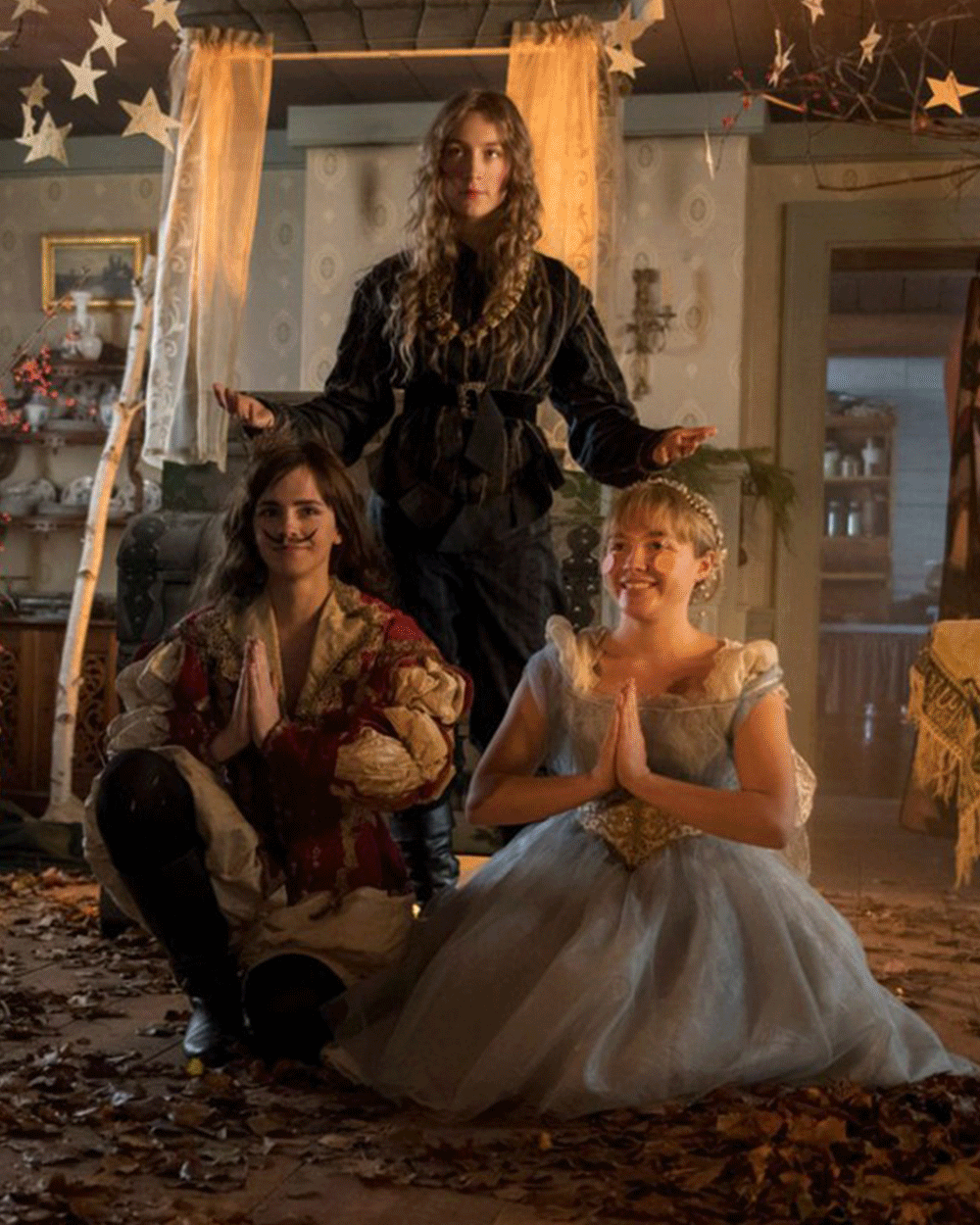 It celebrates an all-star cast
Since the reimagining of the classic was announced, a stir of excitement has surrounded the casting of Saoirse Ronan and Timothée Chalamet in the roles of Jo and Laurie. The rest of the stellar line-up includes Emma Watson as Meg, Eliza Scanlen as Beth, Florence Pugh as Amy, Laura Dern as matriarch Marmee and Meryl Streep as Aunt March. So there's a lot to look forward to in terms of performance.
 
The scene is set where Alcott grew up
Gerwig chose to shoot on location in Massachusetts where Alcott and her family lived, adding to the authenticity and remaining faithful to the author's original vision. She also turned to paintings from the late 19th century to give her a sense of the rich colours and textures she would need to recreate on screen.
 
It turns up the feminism – whilst staying true to the original
Despite the period setting, the latest Little Women is being celebrated for being of-the-moment and relevant for 2019. It's also being hailed for turning up the feminism a notch through it's attitude and style – in particular, through Jo's pursuit for independence and adrogynous costumes. For die-hard fans of the novel, many of the classic scenes mirror Alcott's narrative – with nods to the 1994 film starring Winona Ryder and Christian Bale, too.
 
The chronology is reversed
Interestingly, Gerwig decided not to tell the story from beginning to end, but rather to present it in a more non-linear fashion, switching between timelines to explore the life of the March family following the civil war. Therefore, we are first introduced to the characters as adults after they have left the March home.
Little Women will start showing in UK cinemas from 26th December.