Introducing Our Personal Shoppers
Our personal shoppers are here to help you find the right looks and create a wardrobe tailored to your style. We caught up with them to find out more about their signature styles, favourite trends at the moment and their advice for the season ahead.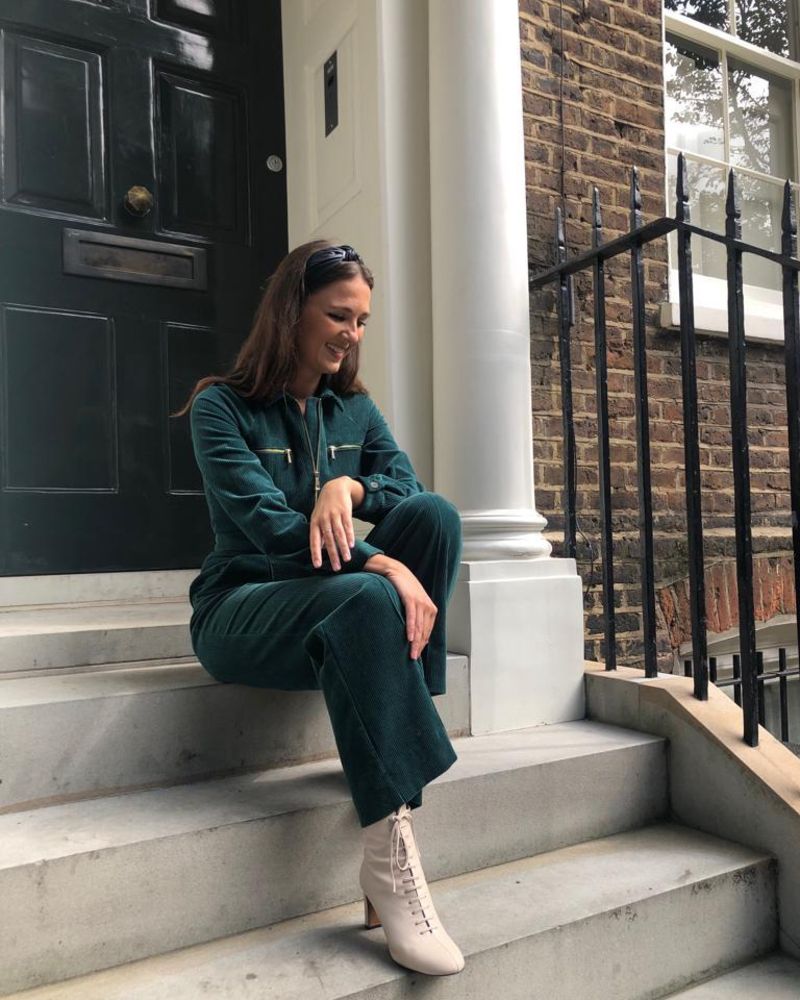 How would you describe your personal style?
 
My style is feminine yet polished – and I always tend to dress things down with a casual accessory.
 
What are your wardrobe go-tos?
 
I love silk midi dresses with a leather belt during the summer. For autumn-winter it's all about a statement coat.
 
Who has influenced your style – do you have any style icons?
 
My mum and I have always shopped together and are constantly sending pictures of new season pieces and things we love to each other. For inspiration, I love to look at street style, especially around fashion week.
 
What is your favourite piece you've bought recently?
 
The Dagma Twig print slip dress. I will be wearing it with a burnt-orange mohair cardigan as soon as it gets colder.
 
How would you describe your style in just a few words?
 
Playful, relaxed and I focus on how things make me feel.
 
What items in your wardrobe do you love the most?
 
For years I struggled with feeling comfortable and confident in workwear. I never knew what shoes to wear with smart dresses, whether I could wear tights and I felt too feminine in heels – I also find them really uncomfortable. Then, last year, I finally found a combination that works for me: a midi skirt and trainers. I feel comfortable all day and at Whistles, we are never short of printed skirts to choose from.
 
How does your style change depending on the season?
 
Style for me, is really about feeling closer to the real you than sticking stringently to current trends. I think the seasons are an opportunity to try new things and build upon what makes you feel great. My style is very much lead by feeling.
Elspeth, St Christopher's Place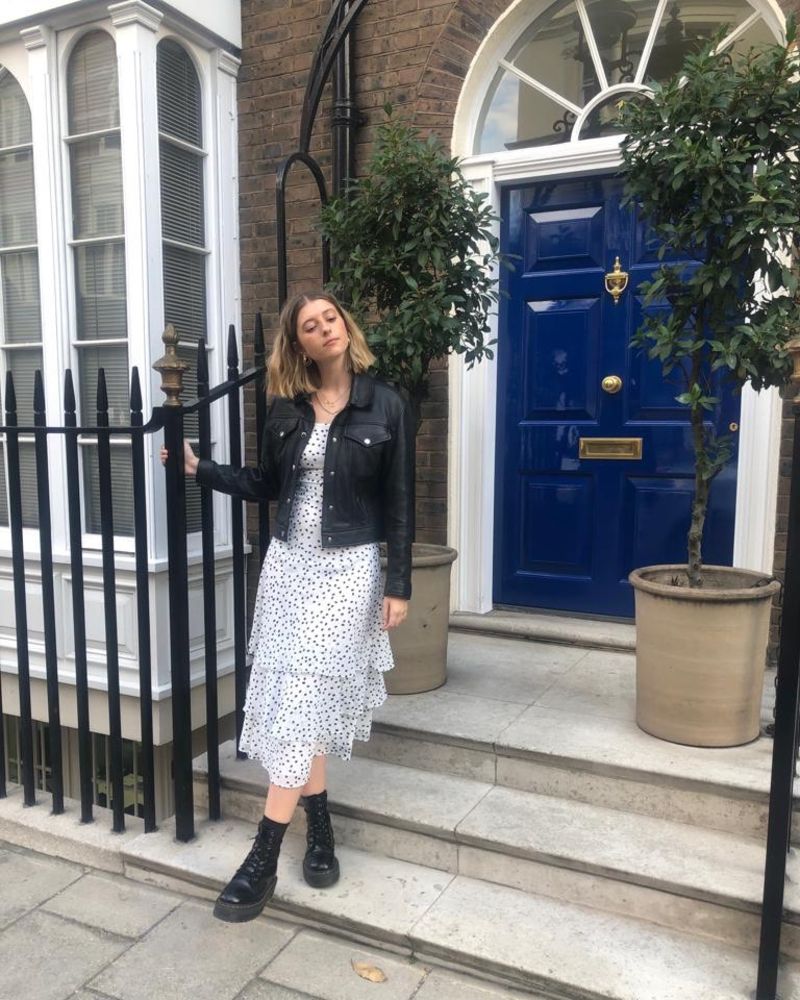 What do you love wearing the most?
 
I always feel my best wearing a signature blazer. There's something about a blazer that up-specs every outfit, whether I'm throwing it over blue jeans and a t-shirt, a midi dress or a pair of tailored trousers.
 
What style advice would you give for autumn/winter?
 
Layer it up – I love using layers as the basis for my autumn-winter wardrobe because it gives life to so many pieces that may otherwise be retired for the season. For example, a leather jacket under a big wrap coat – I love how that looks.
 
How do you dress differently for special occasions?
 
My everyday style is usually quite casual, so for special occasions I love to elevate things through my accessories and outerwear. I will swap a pair of military-esque boots for a pair of heels and my cross-body bags for a clutch.
 
How do your personal styling appointments work?
 
Our personal shopping appointments can last anywhere between 20 minutes for a quick workwear update, or over two hours for a complete wardrobe overhaul. I will prepare a rail of pieces tailored to my client and suggest versatile styling options for the pieces I've pulled. I help my clients choose styles by identifying the gaps in their wardrobe and filling them, rather than saturating a wardrobe with too many similar pieces.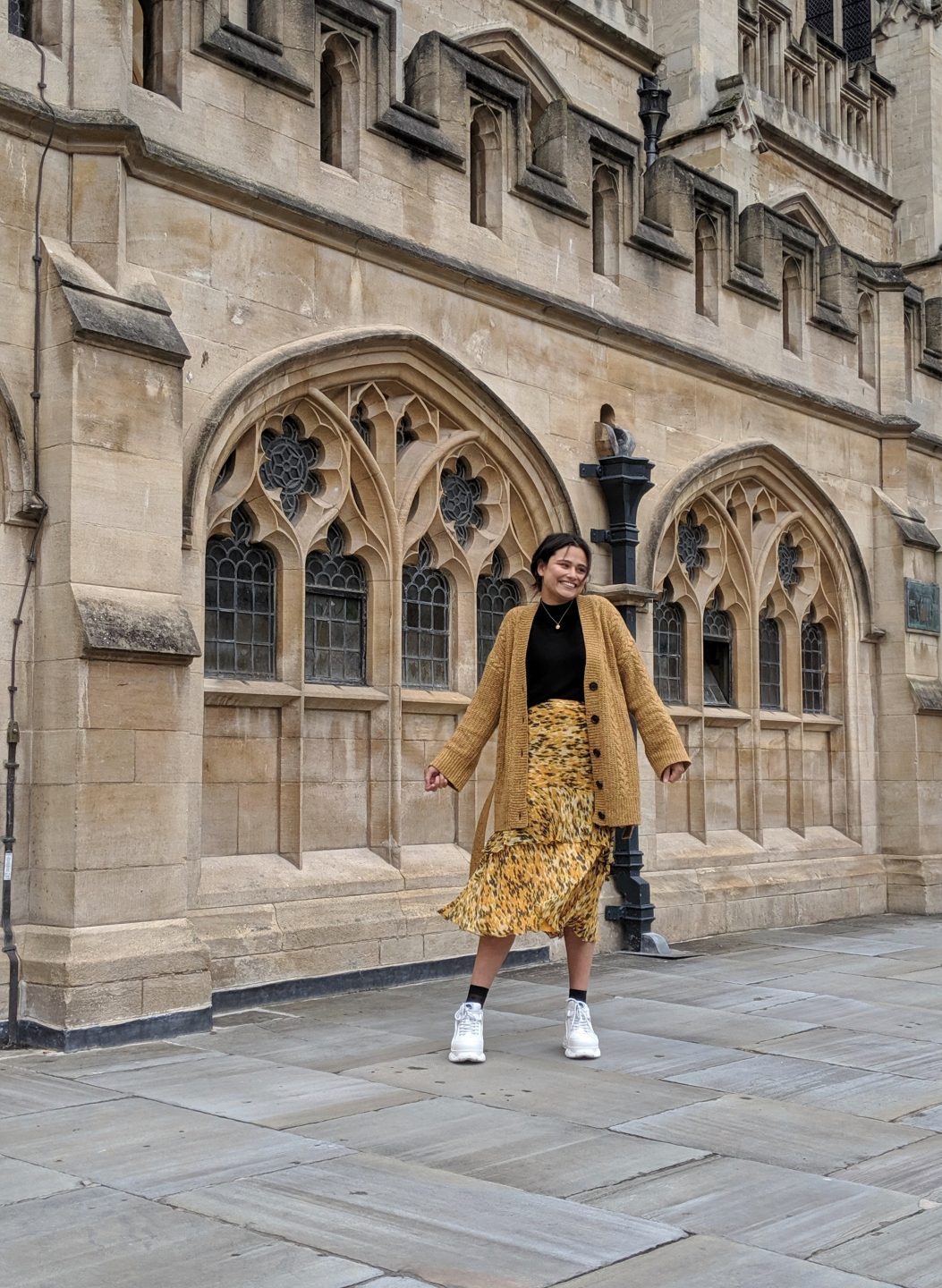 Which colours do you like to wear the most? Does this change depending on the season?
 
The colours I wear change depending on the seasons, as well as my moods and energy. When it comes to the spring-summer months I love to wear bright pastels and light wash denim. In the colder months, it's all about layering up gold, burgundy and green tones for me.
 
How does the advice you give during a personal shopping appointment vary depending on the type of customer and style they're looking for?
 
The advice I give tends to depend on what the customer is looking for – whether it is workwear or something more casual. I always try to encourage them to buy classic pieces that will serve them for years to come, and styles they can mix and match.
 
What is your favourite kind of style to advise customers on?
 
For autumn-winter I'm really advising my customers to invest in their outerwear. When you're trying to cover up for the colder months, a coat or jacket is your leading staple, so it's important to get it right.
 
What are you wearing the most at the moment?
 
At the moment I'm obsessed with cardigans and pair mine with a straight leg jean or a midi skirt. As a mum, I'm always trying to balance comfort and style, which I find in so much of our collections. Going into autumn I think I'll be wearing more chunky boots with a checked coat or blazer and midi skirts.