In Conversation With Model And Writer Nassia Matsa
It takes much organisation and motivation to divide your time between different jobs and disciplines, but Nassia Matsa does it exceptionally well. The Athens-born, London-based model and writer frequently lends her journalistic voice to write on topics that wholly interest her, such as tech and culture, whilst using her platforms on TikTok and Instagram to showcase her modelling work and take followers behind the scenes. And to unwind? Nassia takes her downtime seriously, spending hours playing Animal Crossing – an uplifting touch of escapism before she gets back down to work.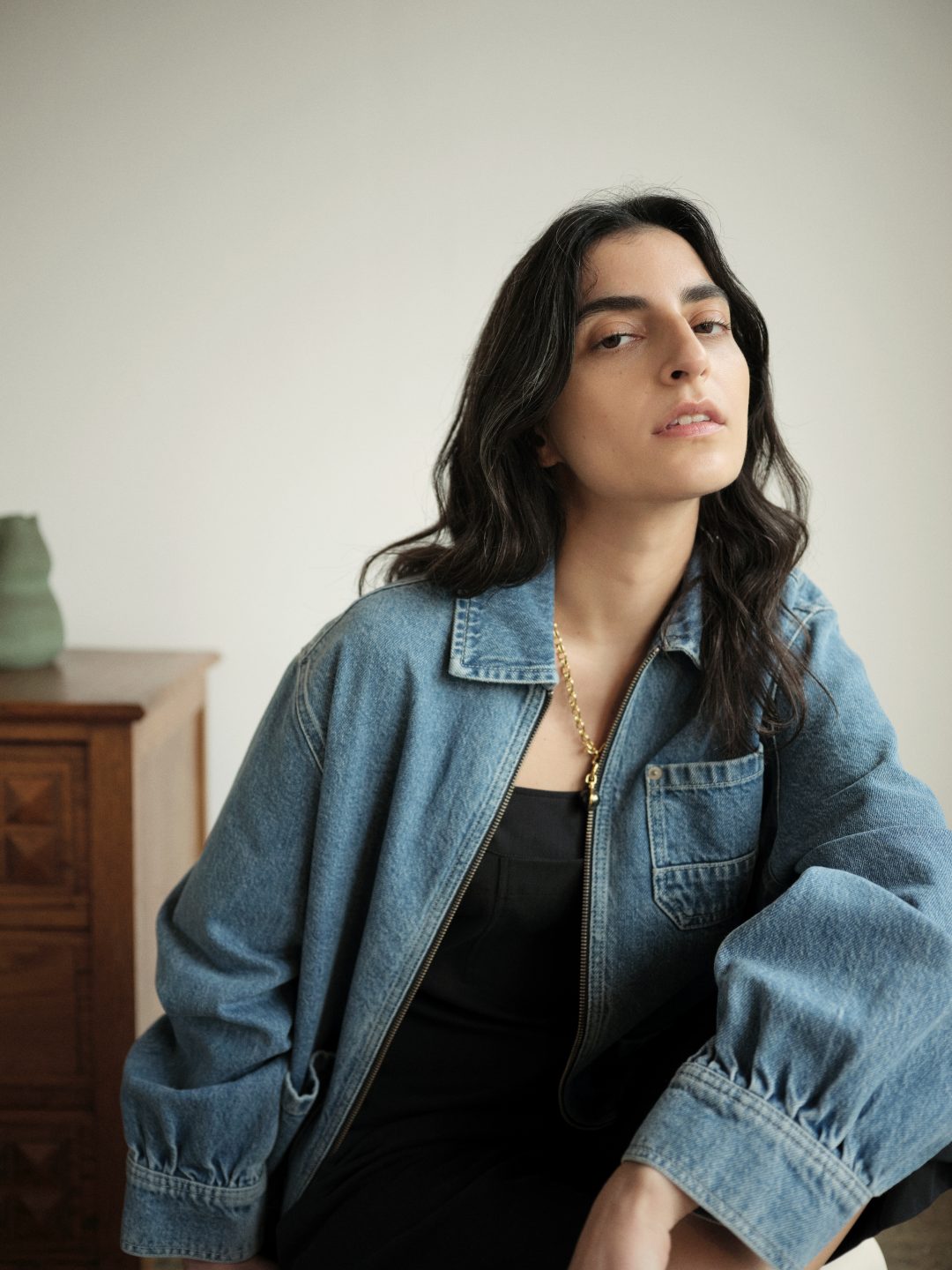 Can you tell me about your career and how you started writing and modelling?
I've always loved journalism, fashion and music, and I knew from quite early on that whatever I ended up doing would have to be part of those three sectors. I was quite a mediocre student growing up and English was not my first language, so I wasn't comfortable jumping straight into writing. I started exploring other areas of media first and began working for big magazine titles on the business side of things before I finally felt confident enough to make that switch into writing. With modelling, it sort of happened accidentally. I was scouted through Facebook and it all snowballed from there.
How do you divide your time between the two?
It takes a lot of organisation – I even keep two diaries! Right now I'm pretty much a full-time model and do writing on the side, which is crazy because it wasn't always that way around.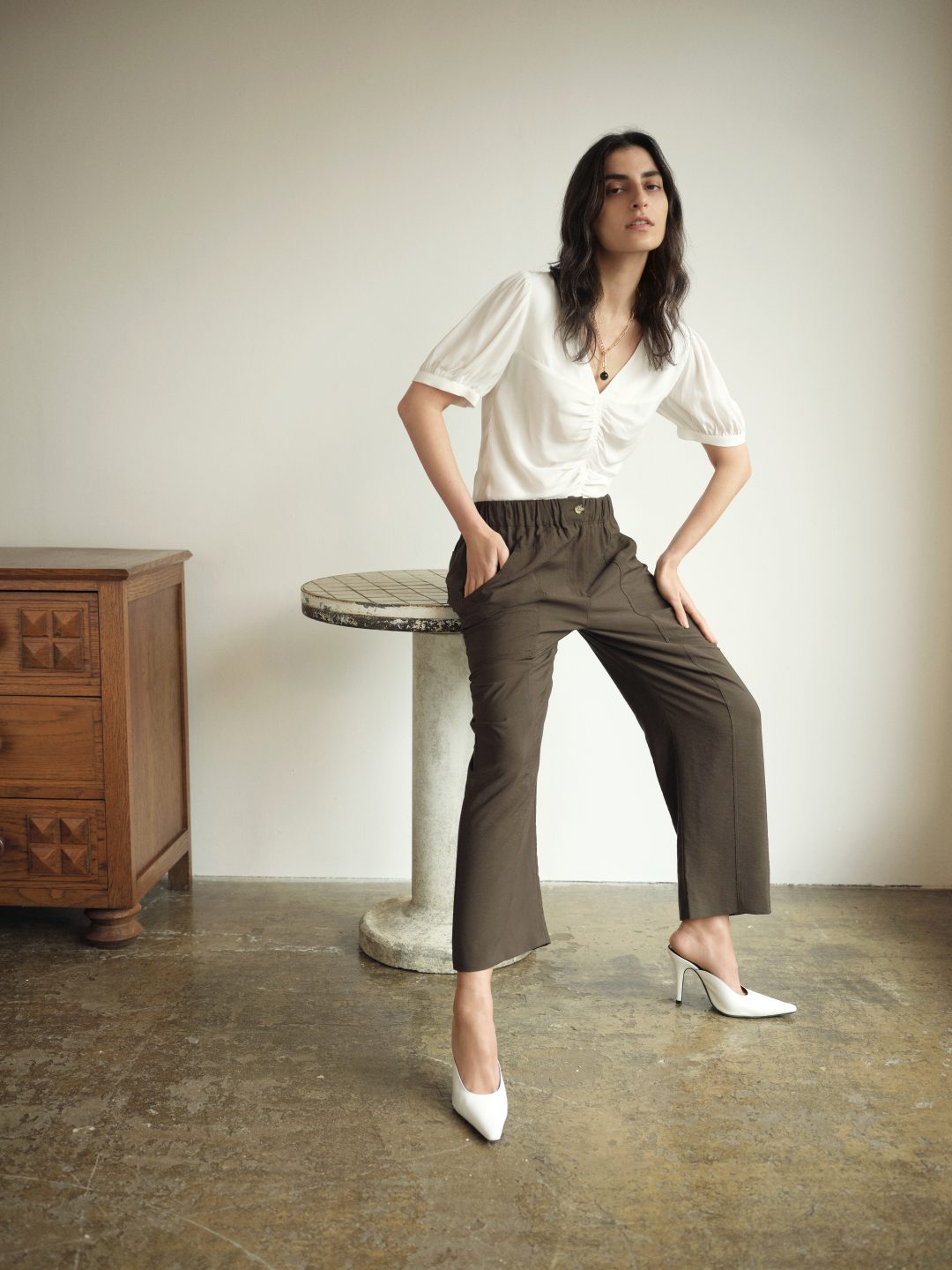 What motivates you in your work?
That's a hard question, I'm not sure how to properly justify it, but I see my work as something I simply just have to do. I always think, if you don't want to do something, you're probably not going to do it. I'm extremely motivated by my goals – I write everything down in my notebook to get organised, and that pushes me to keep going.
What do you want to use your social platforms for?
I don't take social media too seriously – it's a marketing tool, but I see it as a game. You can curate your own environment and use these platforms however you want to. It's funny to think that platforms like Facebook were, and still are, primarily used by people to talk about themselves. Now I feel like there's a new level to it – I try and use my platforms in a more journalistic way.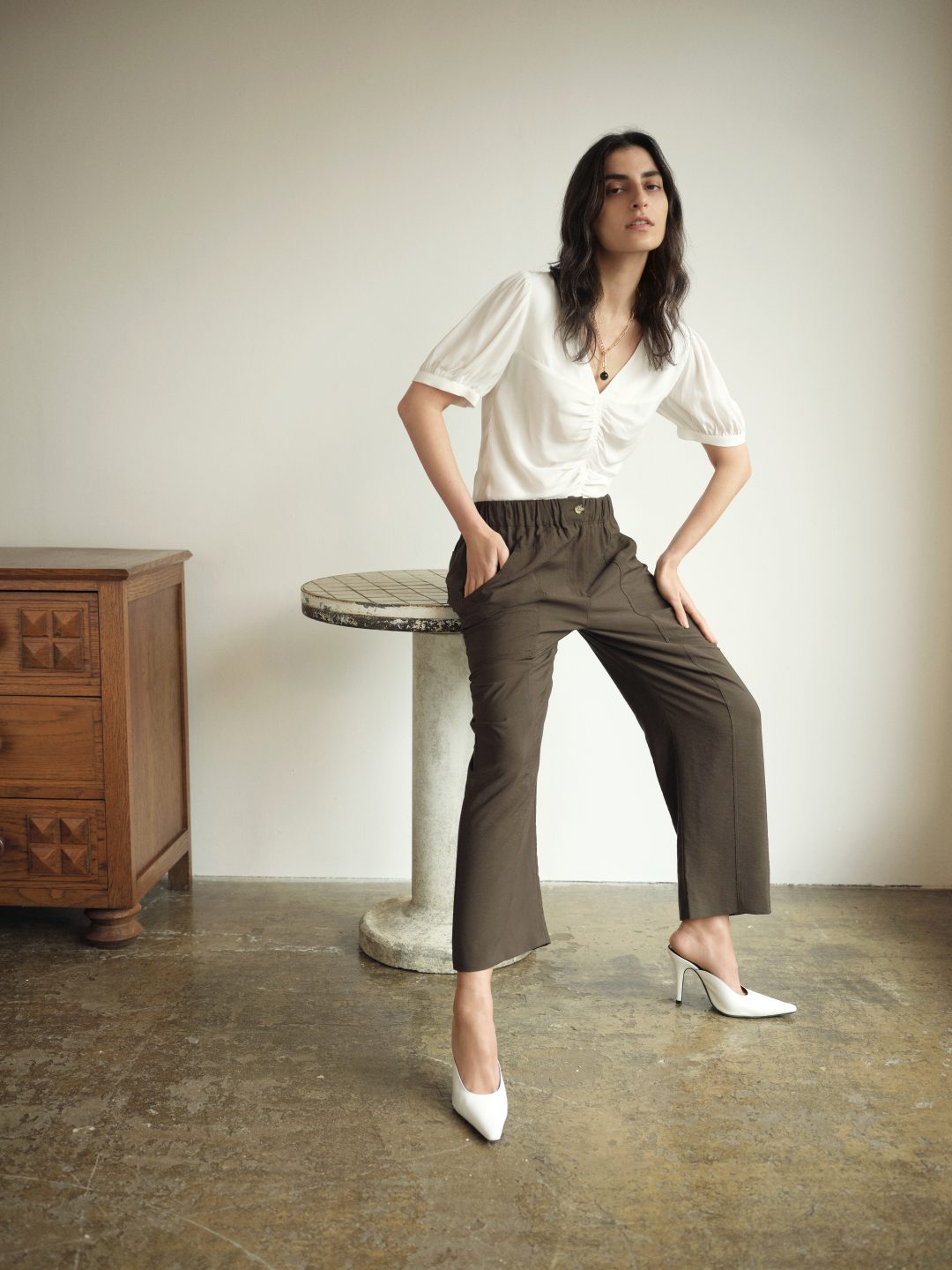 "People in London are more concerned and obsessed with newness, whilst back in Athens, there is a much greater affinity with the history and the past. I think the fusion of both points of views has influenced me."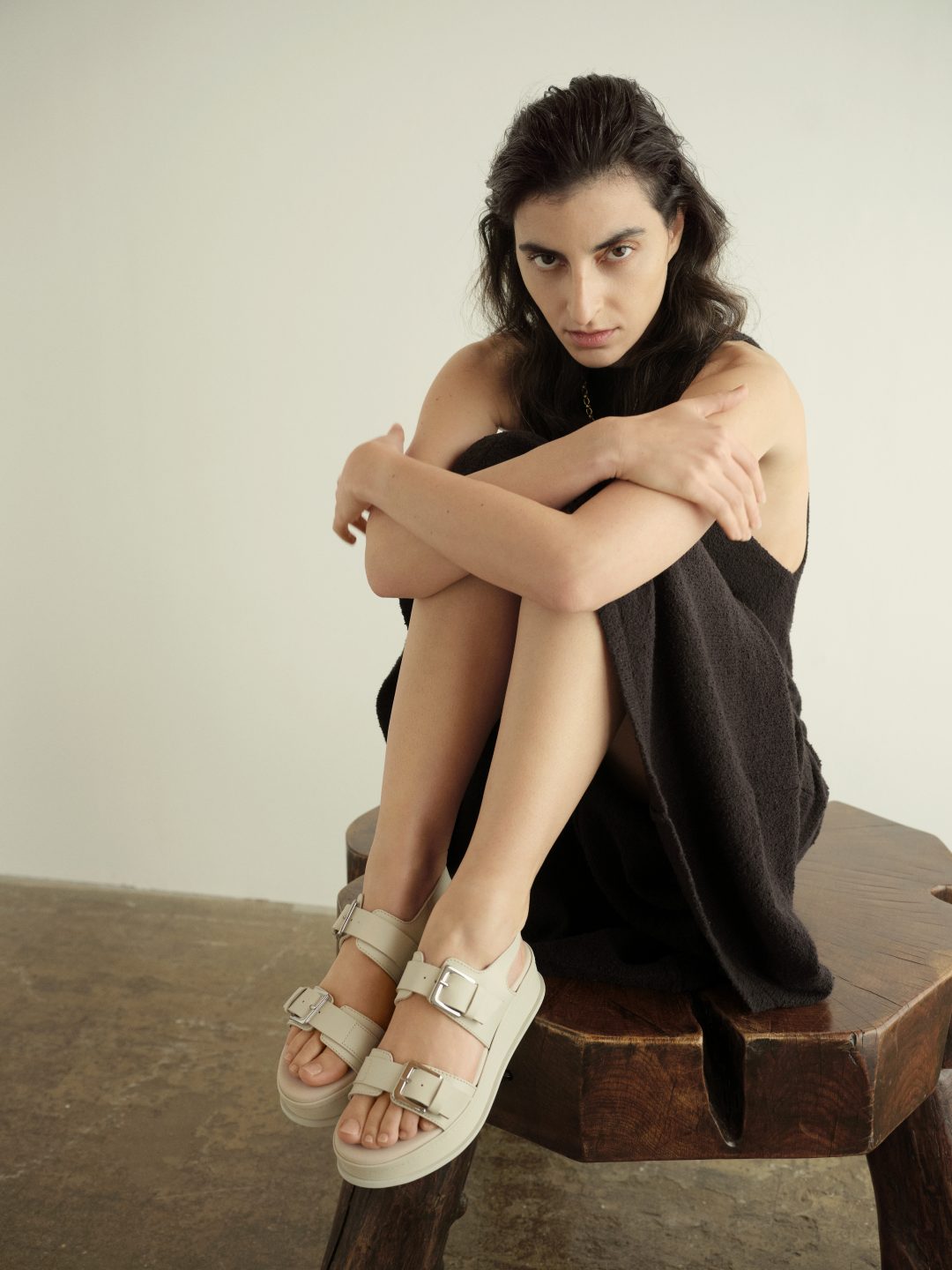 What or who inspires you?
Problems inspire me! I'm a big problem-solver and I think in my work that definitely motivates me. In terms of people… I don't tend to idolise anyone, but I do often look towards successful people for inspiration and advice. I like to find out how they got to where they are and how I can get there too.
How do you channel your Greek heritage or your upbringing in your day-to-day life and your work?
I would say I have quite a stereotypically Mediterranean temperament – I'm very passionate and driven. I like to lift people's spirits to make the people around me happy and energetic, and if I'm doing something, I'll give my full self. It's a blessing and a curse because it means I'm really motivated when I want to be, but at the same time I can be quite stubborn too.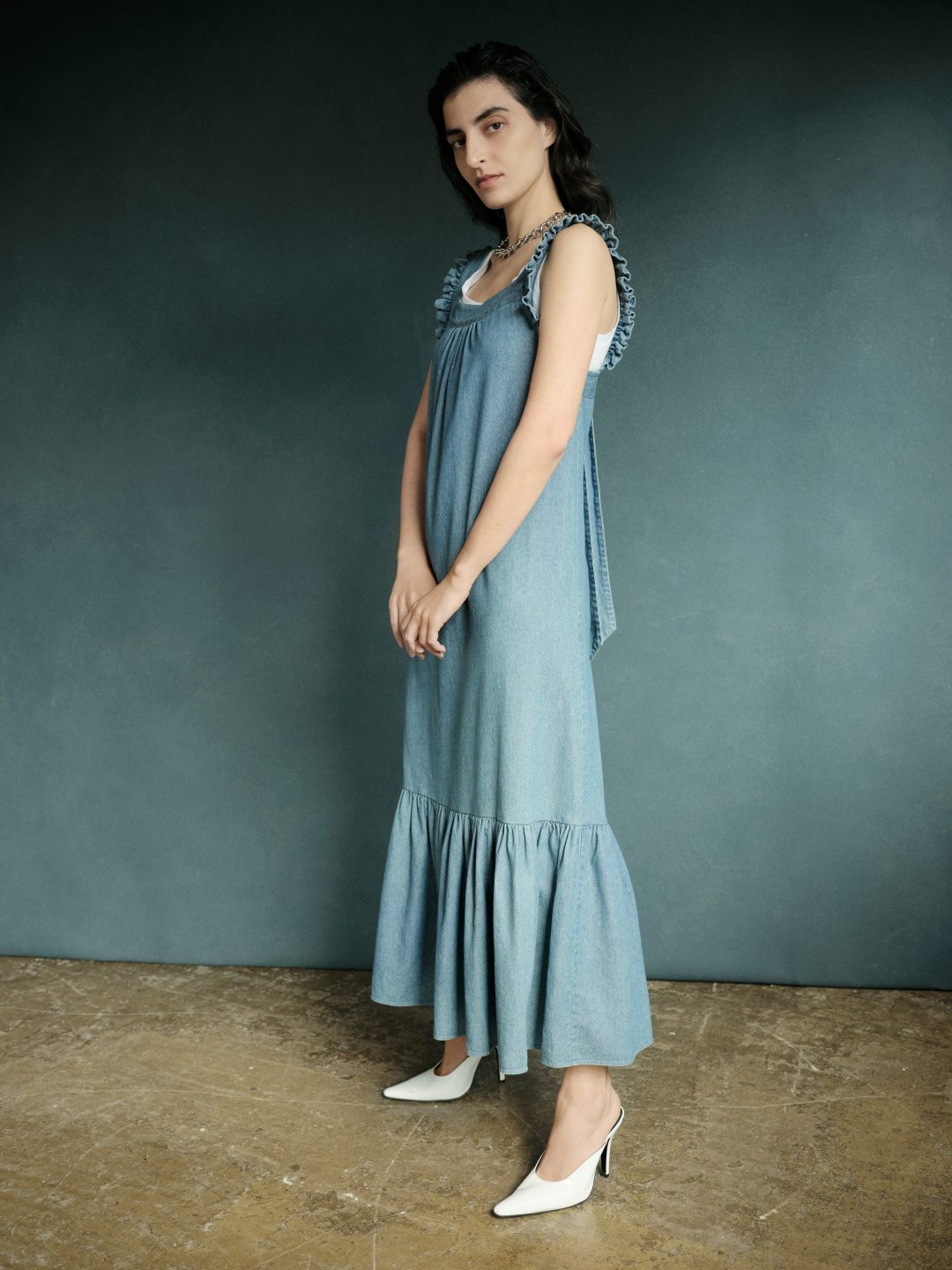 What are your biggest hobbies outside of writing and modelling?
Before the lockdown, most of my hobbies involved going to seminars, public talks, parties and clubs. I tend to have a new obsession every few months and right now mine is Animal Crossing! I never considered myself to be a gamer but it's just so comforting. If I'm stressed, I can play it for an hour and it'll calm me down – kind of like yoga. There are elements of creativity to it, and everyone on there is super kind as well. It's utopia!
How would you describe your style and what signature item in your wardrobe brings you the most joy?
I like to keep my style minimal. Before lockdown, I used to go out a lot to different events and talks so I'd wear an outfit that worked for every possible scenario. But at the same time, I sometimes like to incorporate a piece or accessory that's ridiculously extra for no reason as well for an added touch! My signature item right now is a pair of baby pink, knee-high, leather boots from Dora Teymur.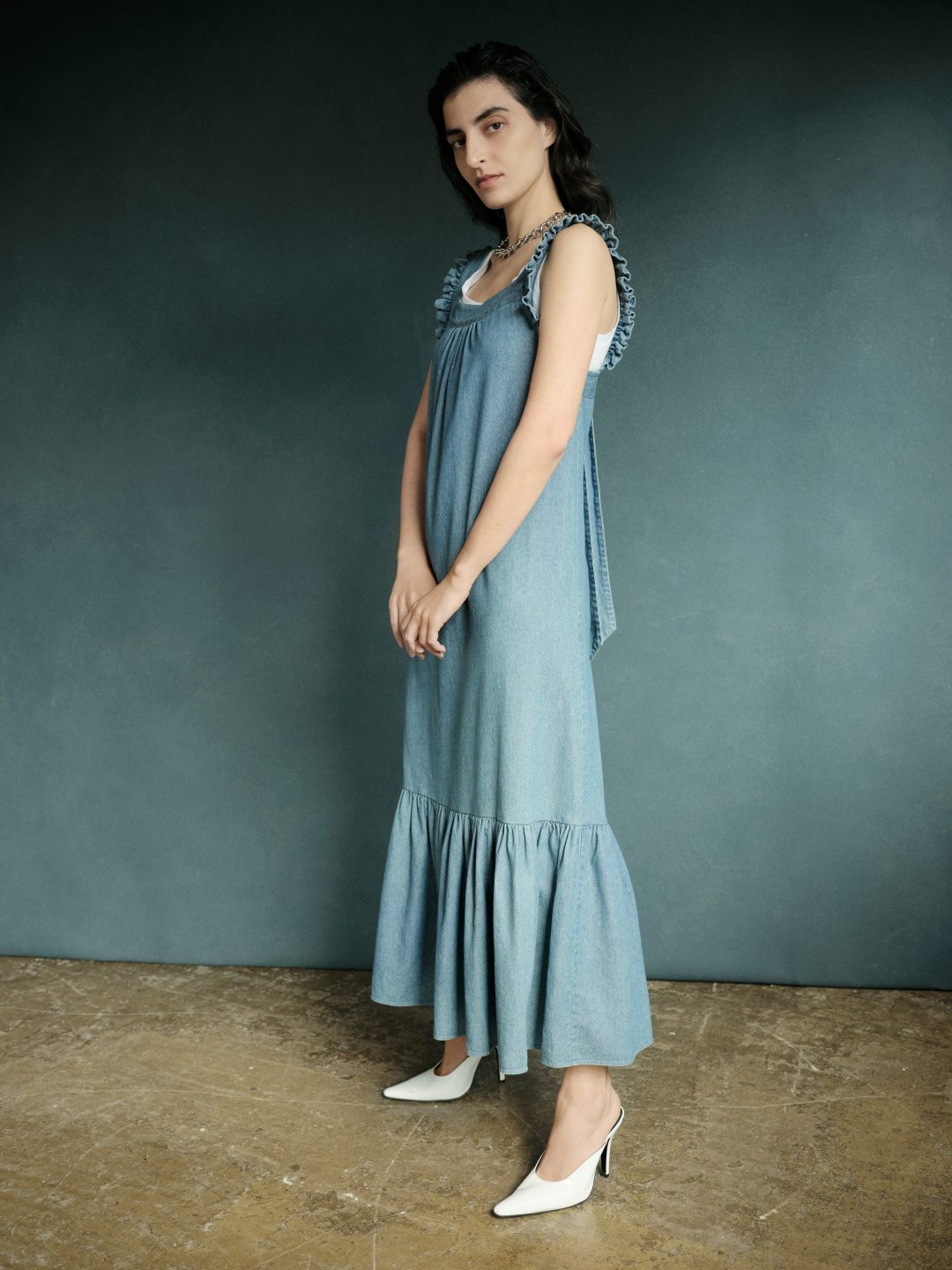 How would you like to see your career evolve?
Gosh, I have so many goals I'd like to achieve! In all the work I do, I like to stop and think "What do I want to do with this?" or "What do I want to communicate?" – I want to make sure I'm doing the best I can. I'm still quite early in my career, but if I can continue being a voice for change and use my platforms to entertain and speak on ethical causes, then I'll be happy.
MORE FROM WHISTLES SIGNATURES