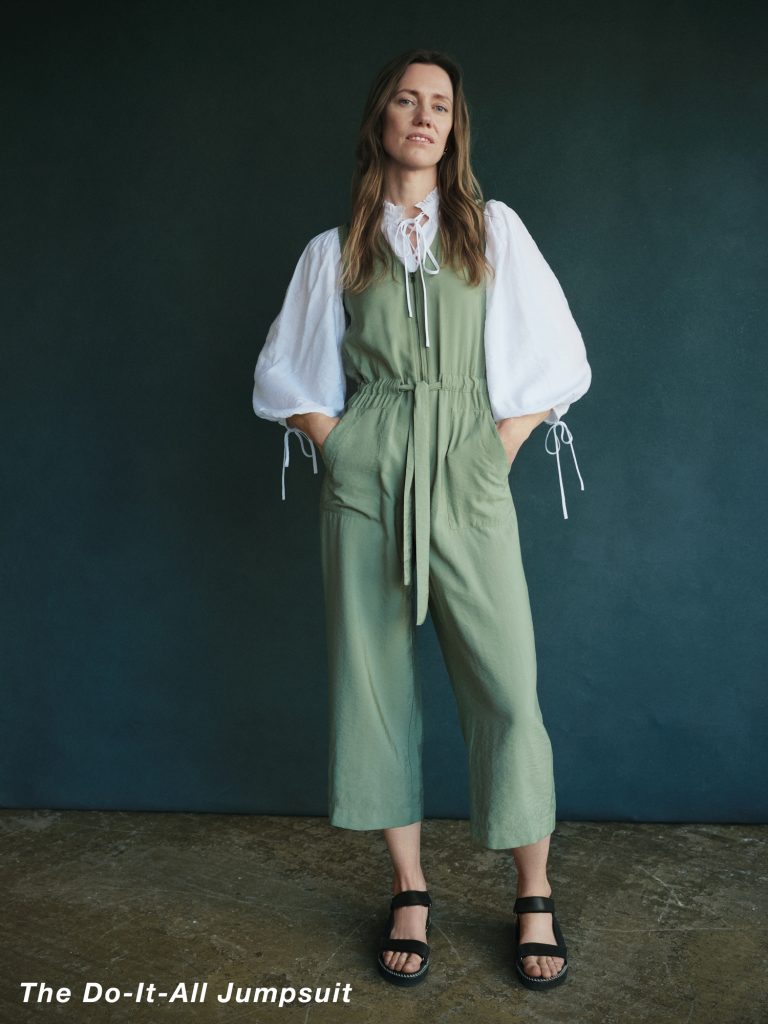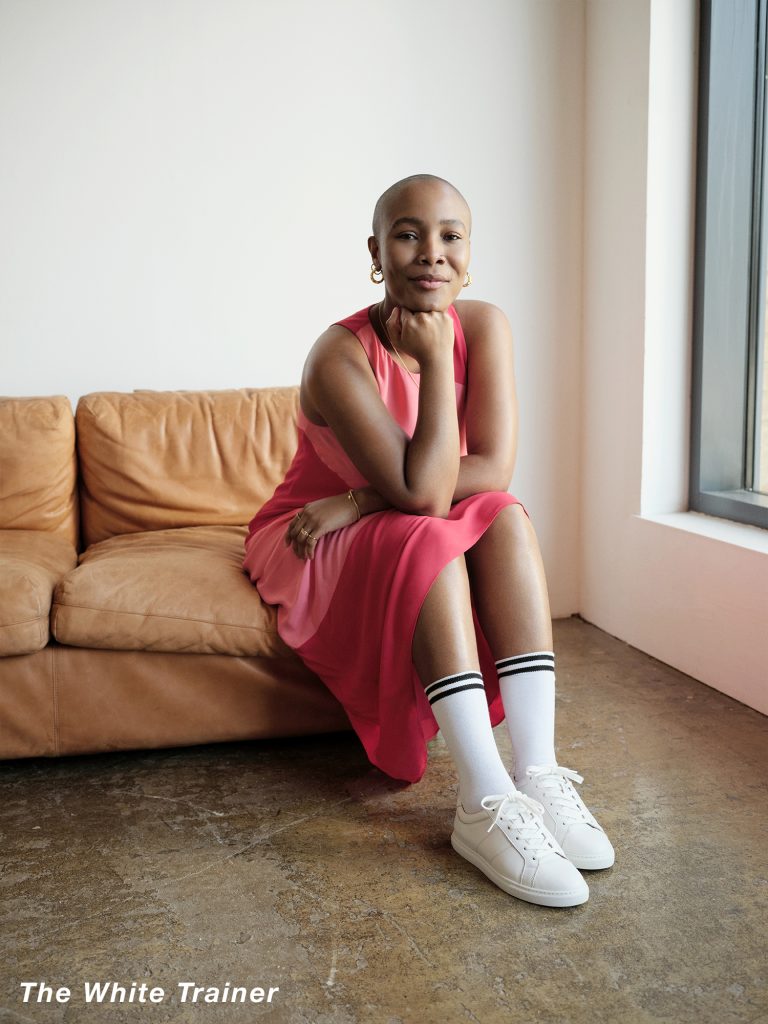 Timelessness is at the heart of Whistles' DNA, and our signature styles look way beyond current trends for inspiration. From the do-it-all jumpsuit to the reworked sweatshirt, our capsule edit of 16 perennial wardrobe solutions are designed to meet the demand of a dynamic lifestyle and are guaranteed to stand the test time. Who better to showcase them than writer and model Nassia Matsa, musician Ego Ella May, writer and presenter Liv Little, and The Hackney Gardener, Stina Hassan – four Whistles Women that inspire us endlessly.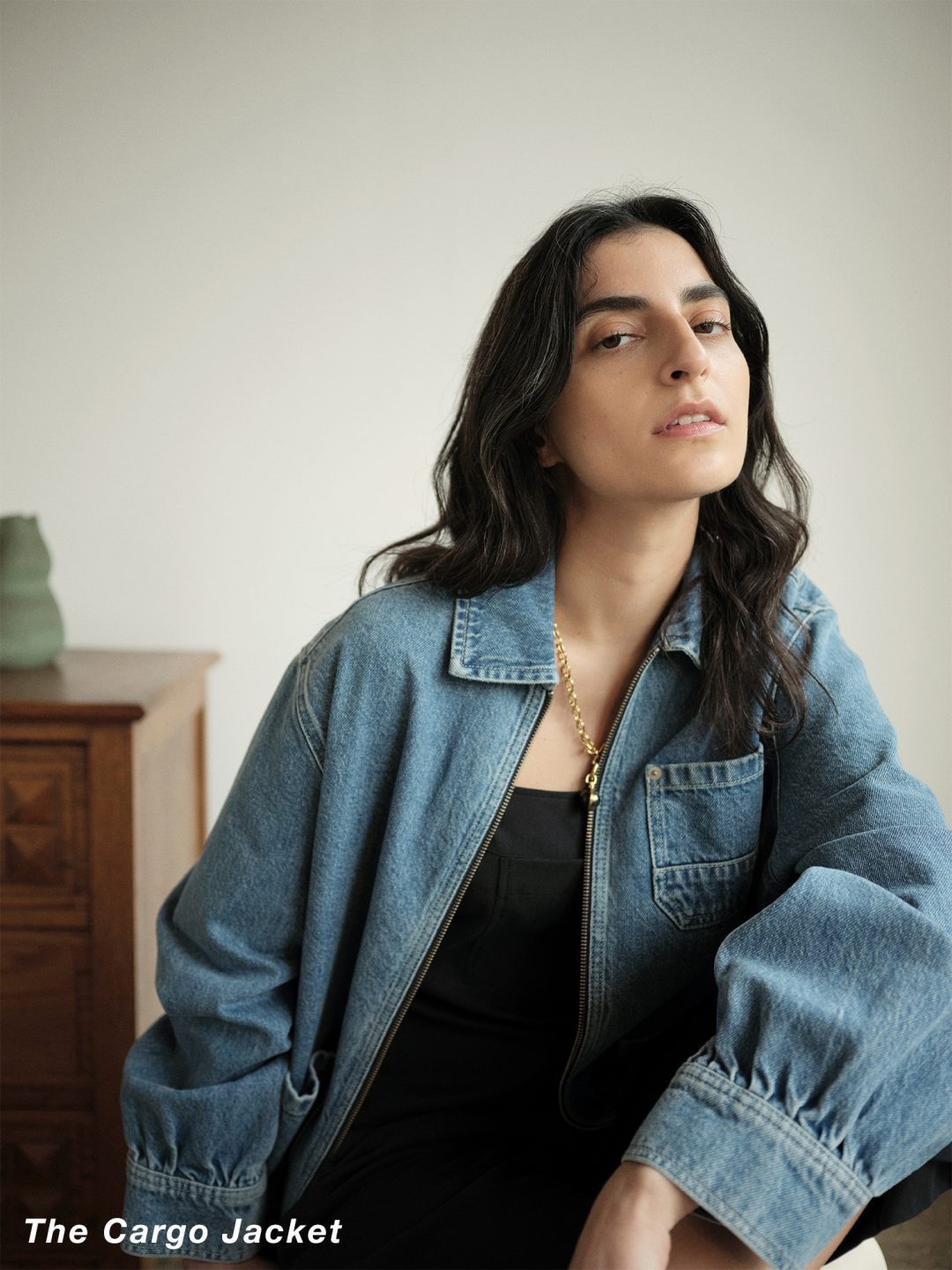 Nassia Matsa, Model And Writer
How do you channel your Greek heritage or your upbringing in your day-to-day life and your work?
I would say I have quite a stereotypically Mediterranean temperament – I'm very passionate and driven. I like to lift people's spirits to make the people around me happy and energetic, and if I'm doing something, I'll give my full self. It's a blessing and a curse because it means I'm really motivated when I want to be, but at the same time I can be quite stubborn too.
I also had an observation that people in London are more concerned and obsessed with newness, whilst back in Athens, there is a much greater affinity with the history and the past. I think the fusion of both points of views has influenced me.
What are your biggest hobbies outside of writing and modelling?
Before the lockdown, most of my hobbies involved going to seminars, public talks, parties and clubs. I tend to have a new obsession every few months and right now mine is Animal Crossing! I never considered myself to be a gamer but it's just so comforting. If I'm stressed, I can play it for an hour and it'll calm me down – kind of like yoga. There are elements of creativity to it, and everyone on there is super kind as well. It's utopia!
How would you describe your style and what signature item in your wardrobe brings you the most joy?
I like to keep my style minimal. Before lockdown, I used to go out a lot to different events and talks so I'd wear an outfit that worked for every possible scenario. But at the same time, I sometimes like to incorporate a piece or accessory that's ridiculously extra for no reason as well for an added touch! My signature item right now is a pair of baby pink, knee-high, leather boots from Dora Teymur.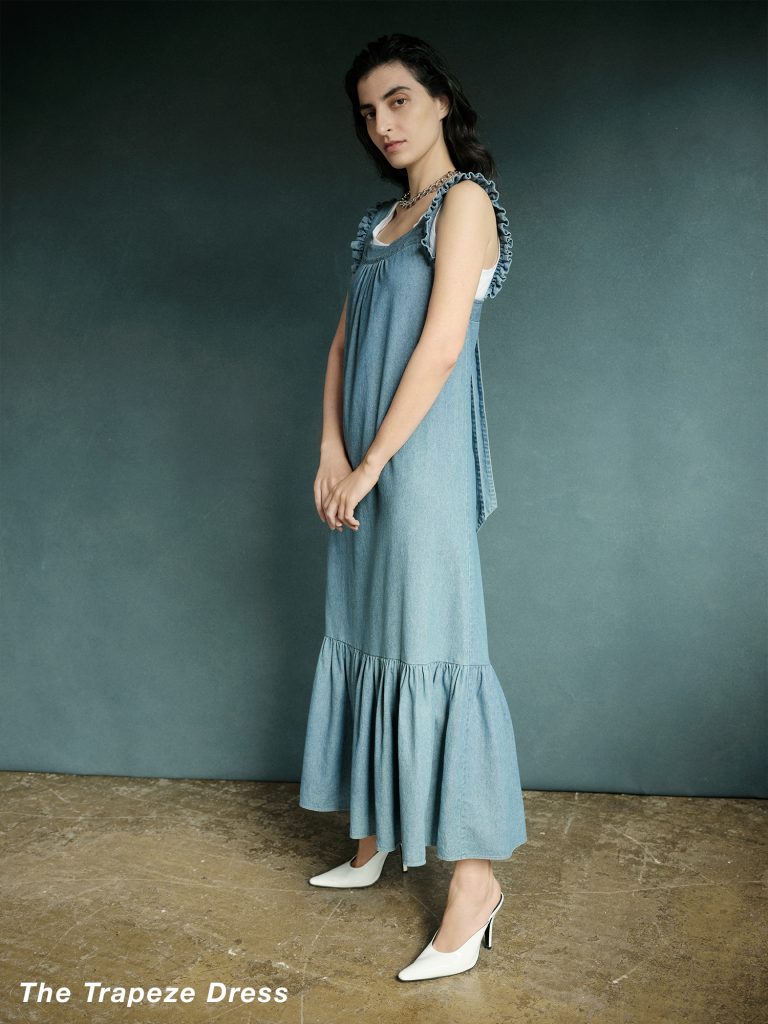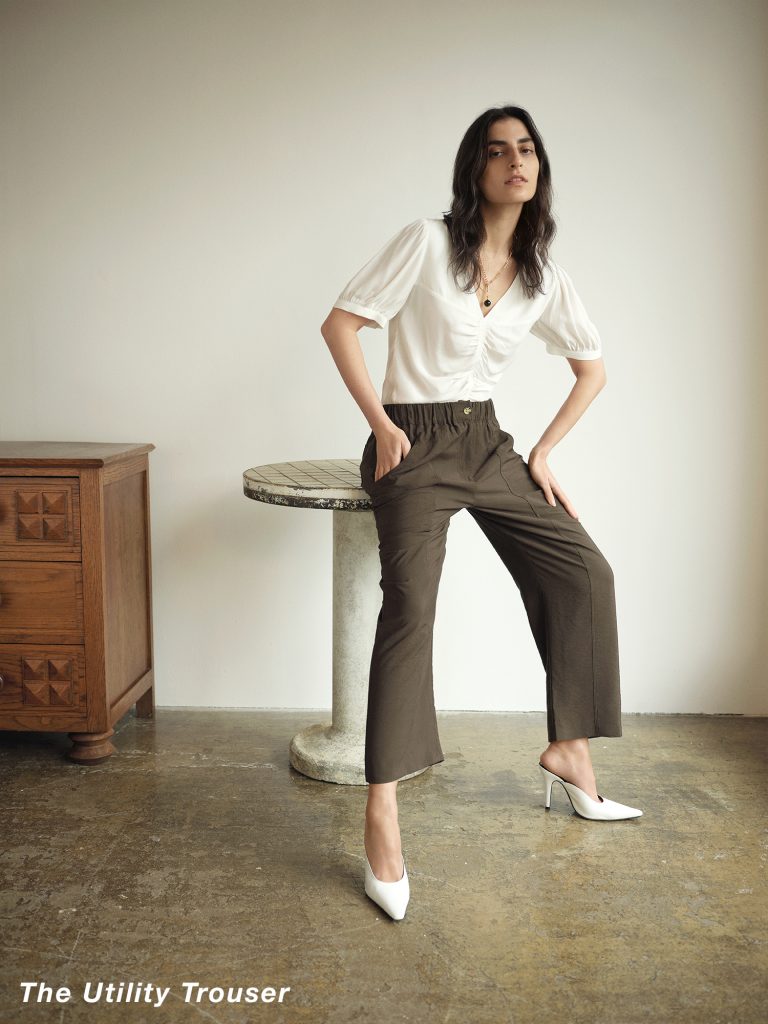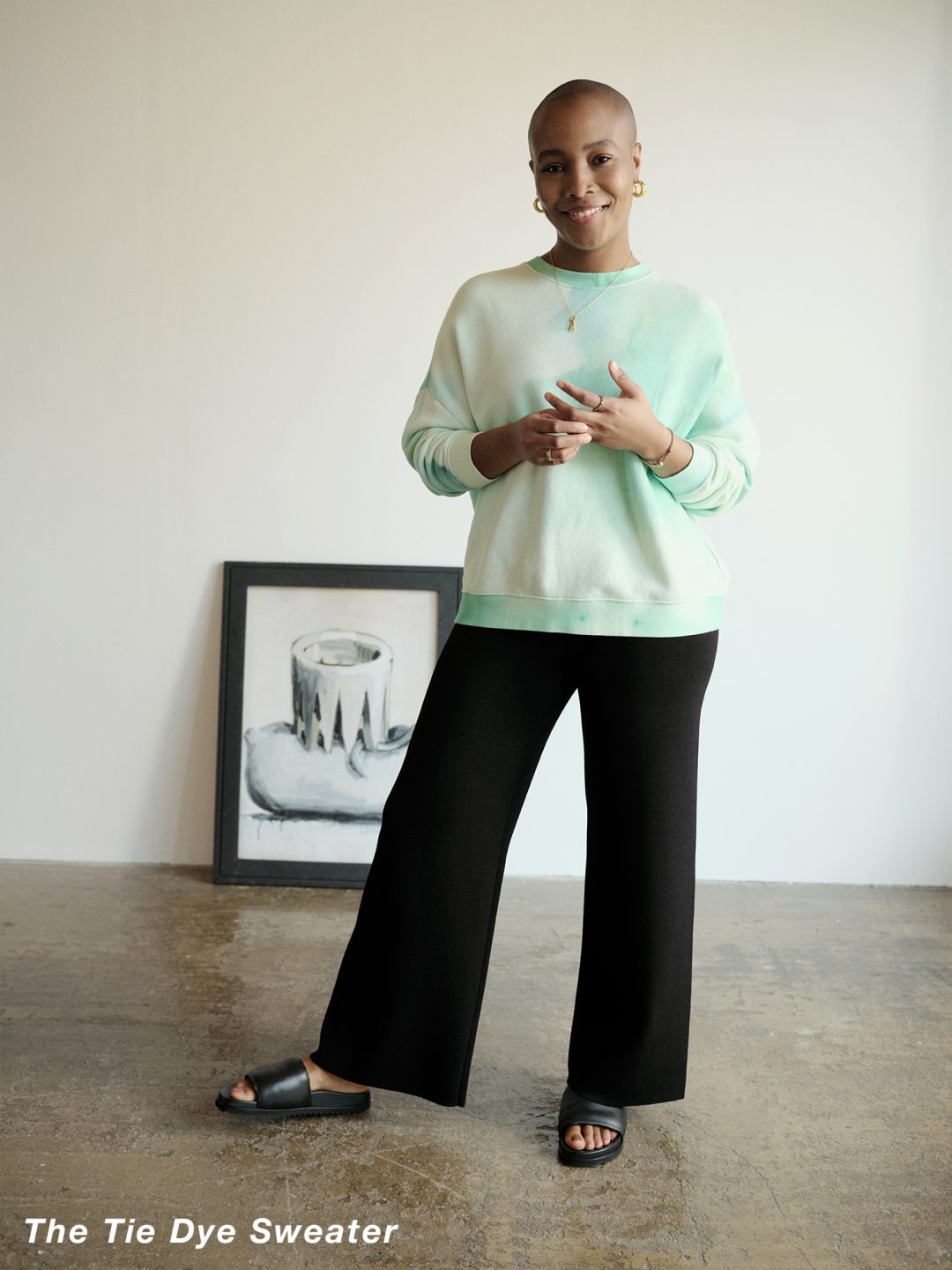 Liv Little, Writer and Presenter
Which signature item in your wardrobe brings you the most joy?
I love a bright colour. I have an orange puffer jacket which makes me feel like sunshine. It makes people smile, which I love. I'm excited for spring-summer so I can bring more colour to my wardrobe again.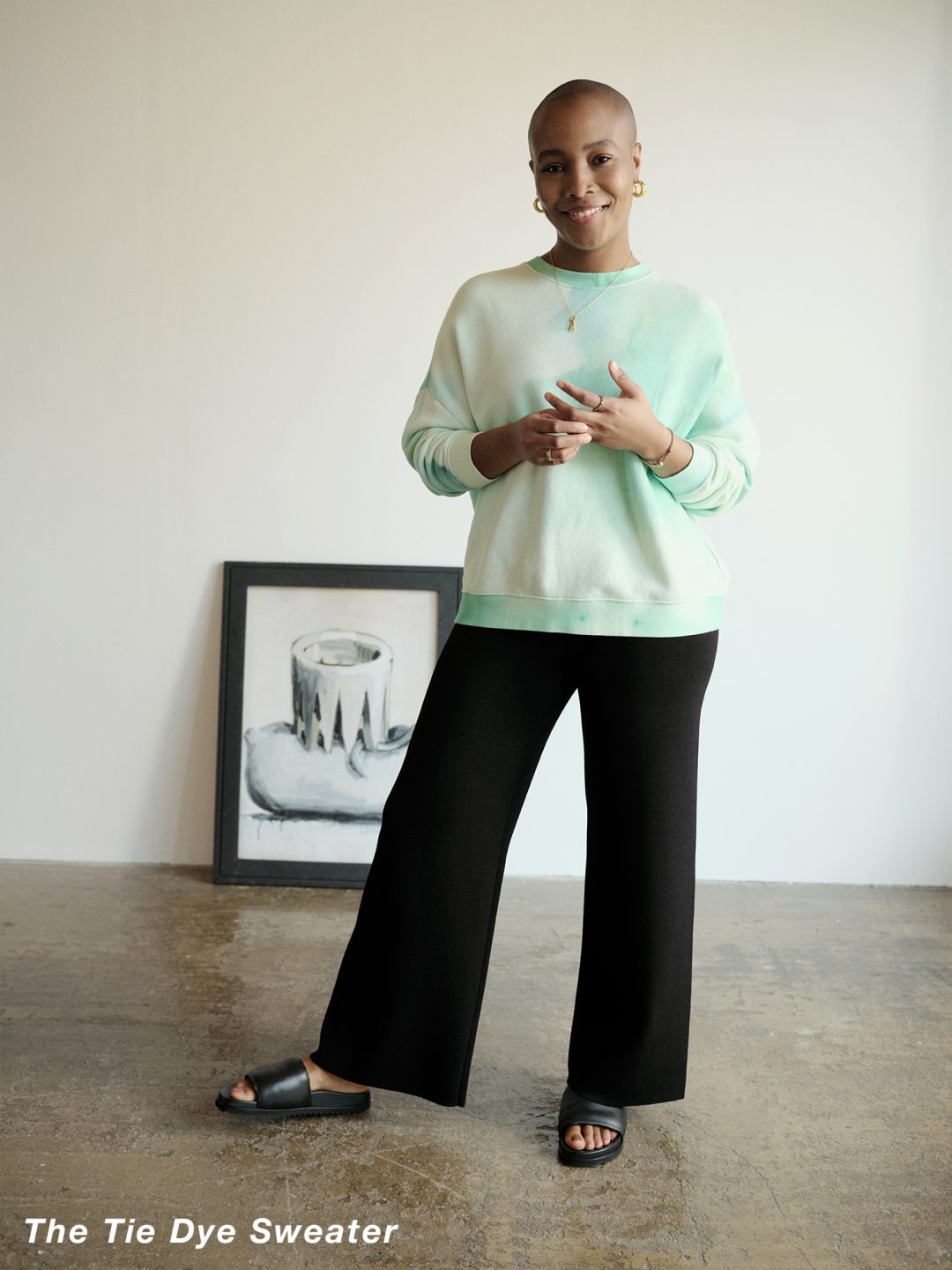 Who do you look up to?
There are so many. I can even just look to my peers, who are amazing. Some of my closest friends are incredible writers, authors and film-makers – they're so inspiring. I have a whatsapp group with two friends where we discuss fiction; we're all figuring out what our voices look like in various contexts. They're great to have around.
What (if any) advice would you give to your younger self?
There's probably so much… yet I also feel I wouldn't do anything differently, because it's all been important in terms of experience; whether it's been comfortable or uncomfortable. I'd say, be confident in your voice and prioritise your happiness in all your decisions. Life throws things at you. I've experienced loss and grief and it makes you reflect on what you want in your life. Put yourself first and don't be afraid to do so.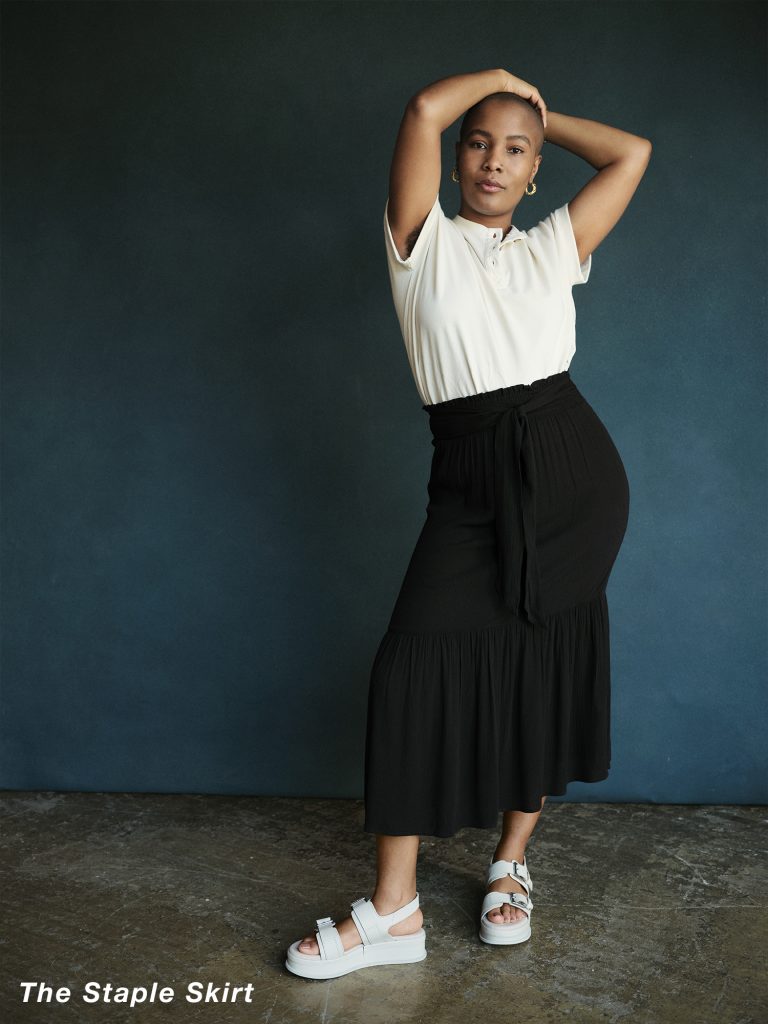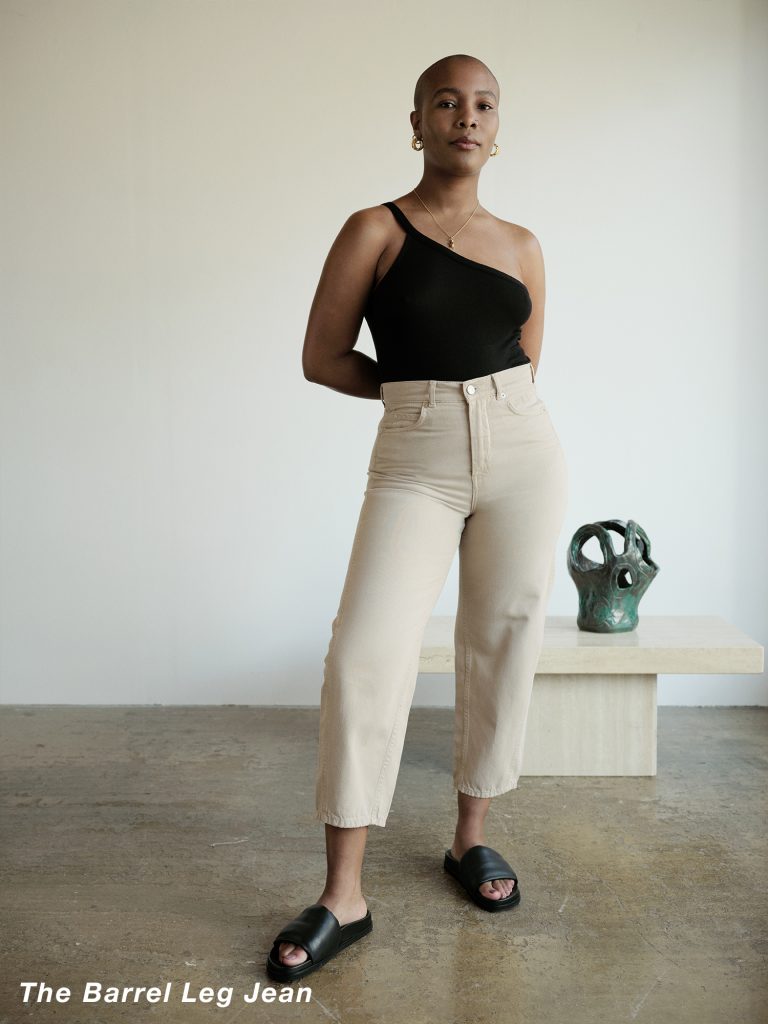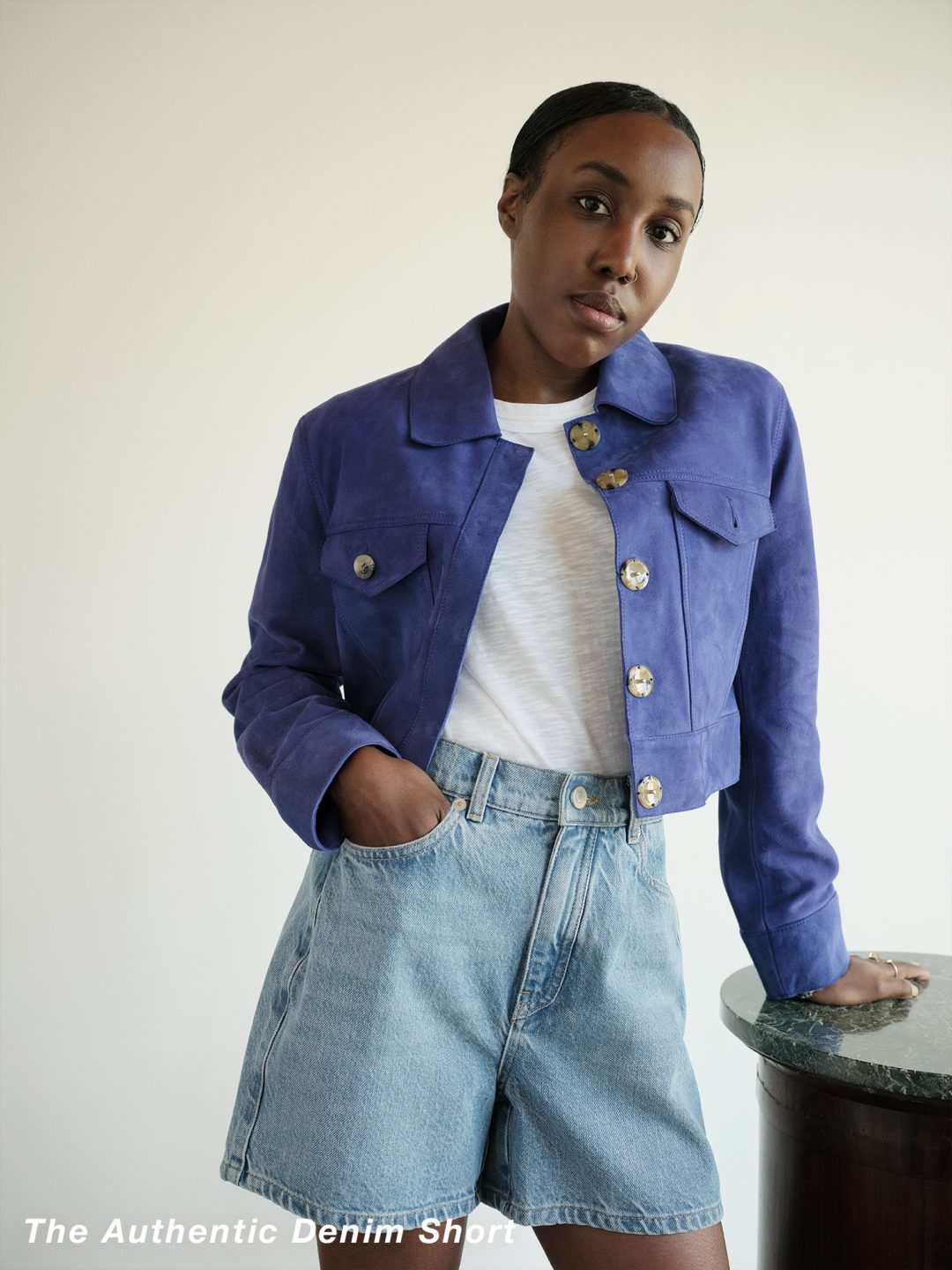 Ego Ella May, Musician
Where does your inspiration for lyrics and melodies come from? Are you influenced by current affairs, literature and culture?
Definitely, all of those things. A lot of my inspiration for lyrics comes from conversations I've had with people though, which has been challenging in the past year. I've missed meeting those organic and interesting conversations that keep me inspired. I'm also constantly reading and that always influences how I write.
What's your favourite thing about performing live?
My band because I love vibing with them. Sometimes when I'm not singing or there's a pause, I just take a step back and watch them and think 'wow'. They're just amazing. It's always special to share those performances with them. I've had moments where I've almost forgotten to sing because they always blow me away. I've really missed that.
Which wardrobe item brings you the most joy?
A good pair of high-waisted denim jeans. My go-to is high-waisted jeans and a white T-shirt, which I'll pair with trainers or dress up with a pair of heels. You can wear an outfit like that anywhere.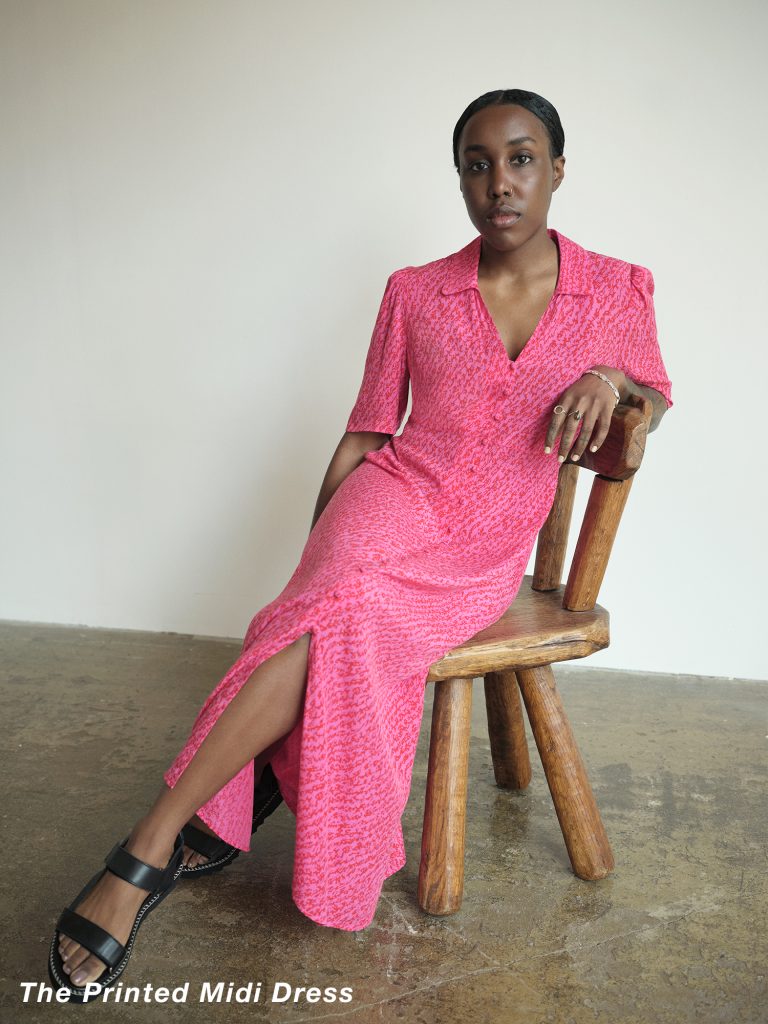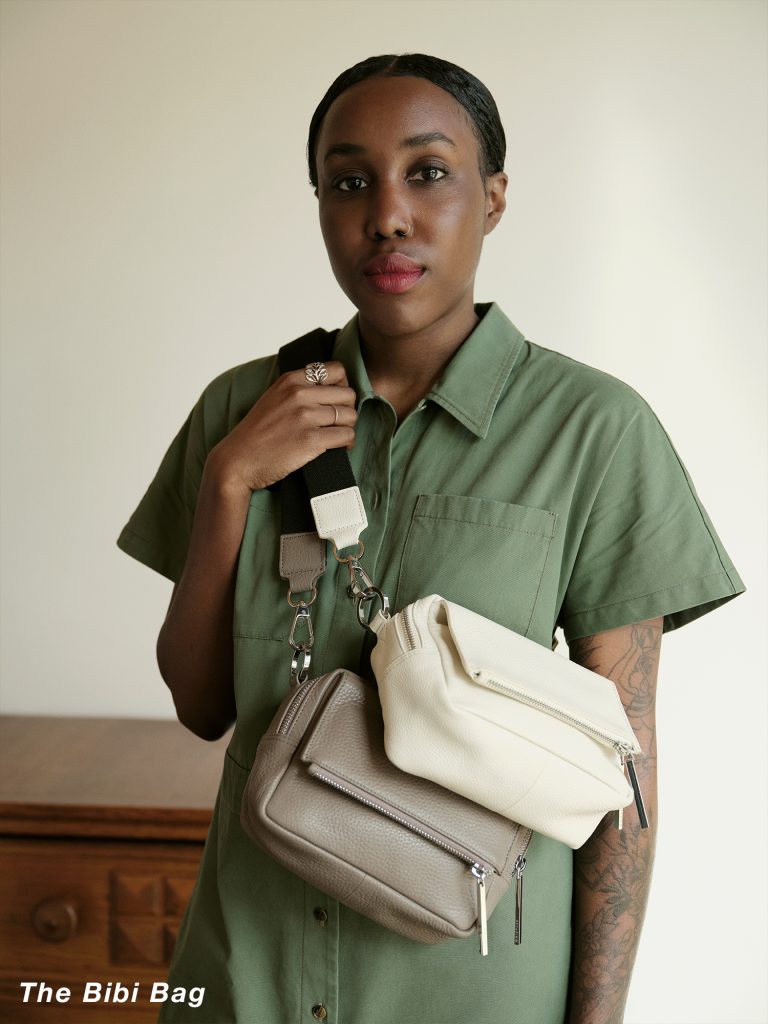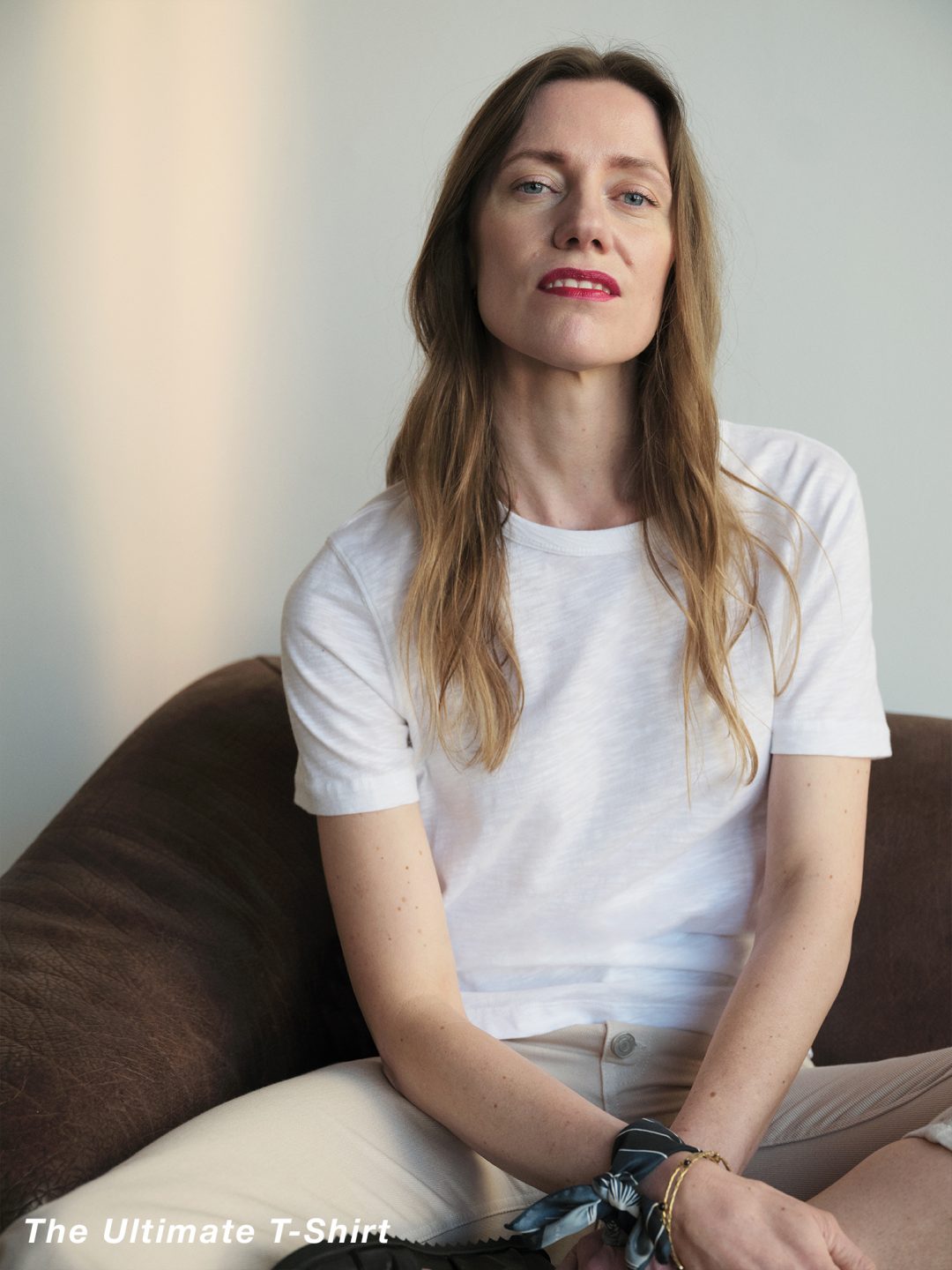 Stina Hassan, The Hackney Gardener
How does gardening make you feel and what do you love about it?
I find gardening so much fun but also, as you hear discussed a lot now, it's good for you. It's good for the mind. Days can be so hectic when you live in the city and gardening helps you to slow down and take a moment. It makes me feel calm and transports me to another place. It complements working in fashion too, I've always found it brings a good balance to my life because gardening is leisurely and you have to be patient.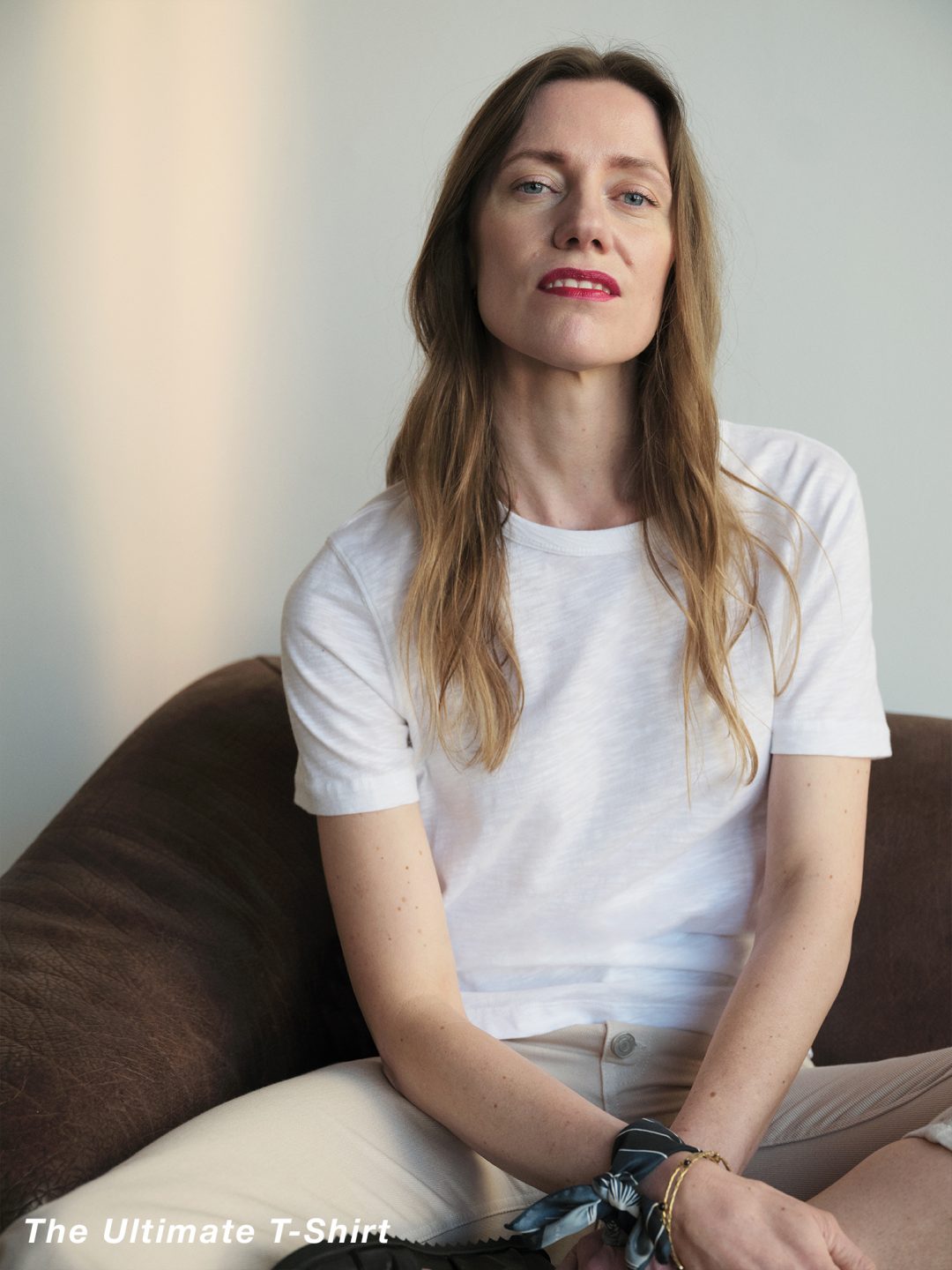 What advice would you give to newcomers discovering gardening or wanting to build up their skills?
If you're a beginner, don't be afraid to try new things. There's so much advice out there nowadays and it can be overwhelming, but it's about trial and error so try to learn as you go. Enjoy successes as they arise and don't focus too much on perfection – just enjoy yourself!
Which signature item in your wardrobe brings you the most joy?
I love dresses. The thought of being somewhere gorgeous in an amazing dress always lifts my spirits.