Whistles Muse: Halloween Film Heroines
Searching for a last-minute Halloween look? We suggest looking to iconic horror films that pack a killer sense of style. Here we've picked four of our favourite Halloween movie heroines (and anti-heroines) to inspire your costumes this year.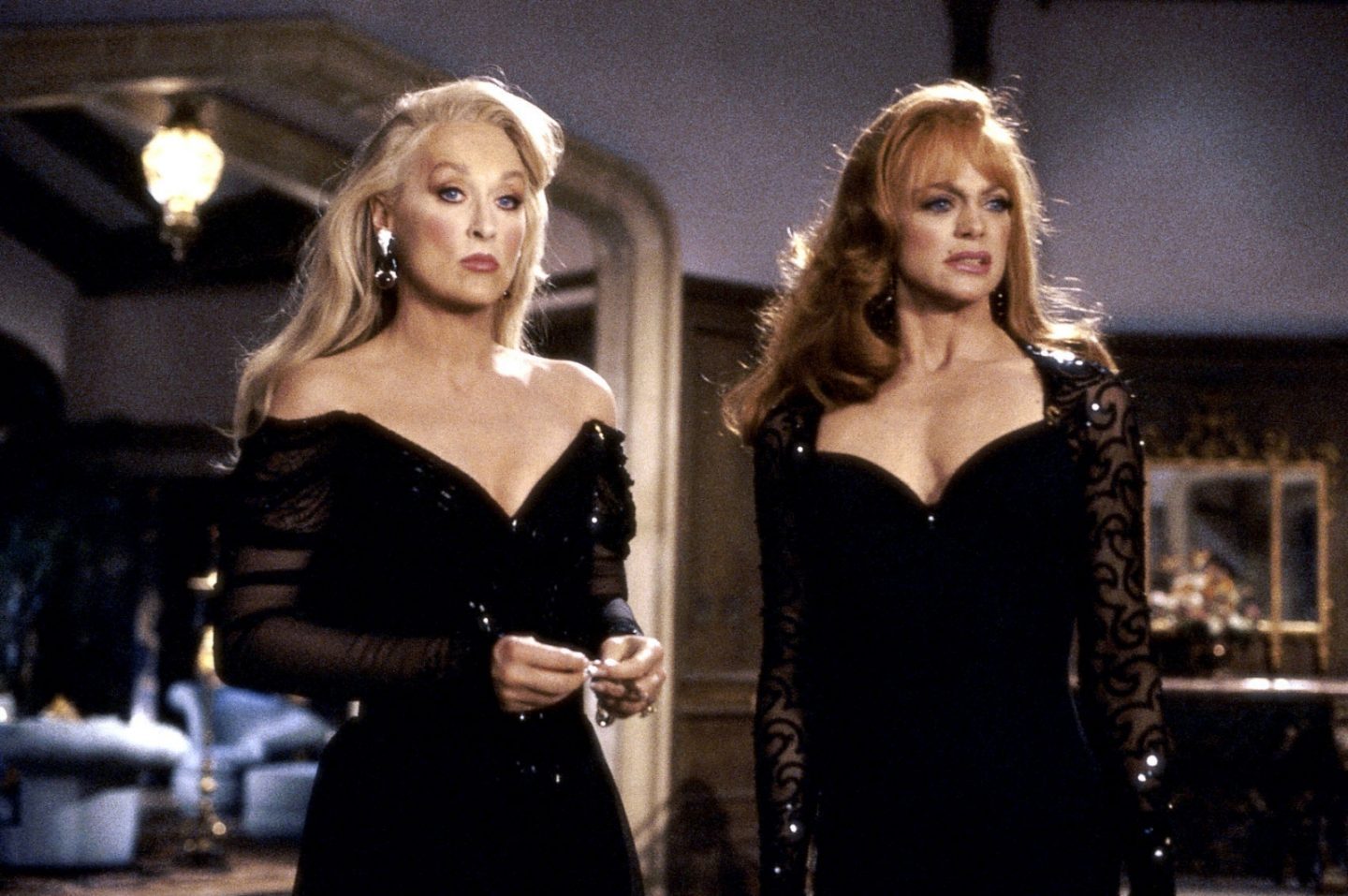 1. Meryl Streep and Goldie Hawn in Death Becomes Her
The Story: Cult classic Death Becomes Her follows a pair of washed-up celebrities (played by Meryl Streep and Goldie Hawn) going to harrowing lengths in the quest for eternal beauty. Trapped in a bitter rivalry, Helen (Goldie Hawn) and Madeline (Meryl Streep) drink a seductive serum with the hope to become flawless goddesses, with darkly comedic results.
The Look: While these anti-heroines may be dead on the inside, their alluring approach to eveningwear makes a high-glamour choice for your Halloween look. This costume is most effective as a duo, so grab your friend and wear your best after-dark dresses with hyperreal make-up and a great wig.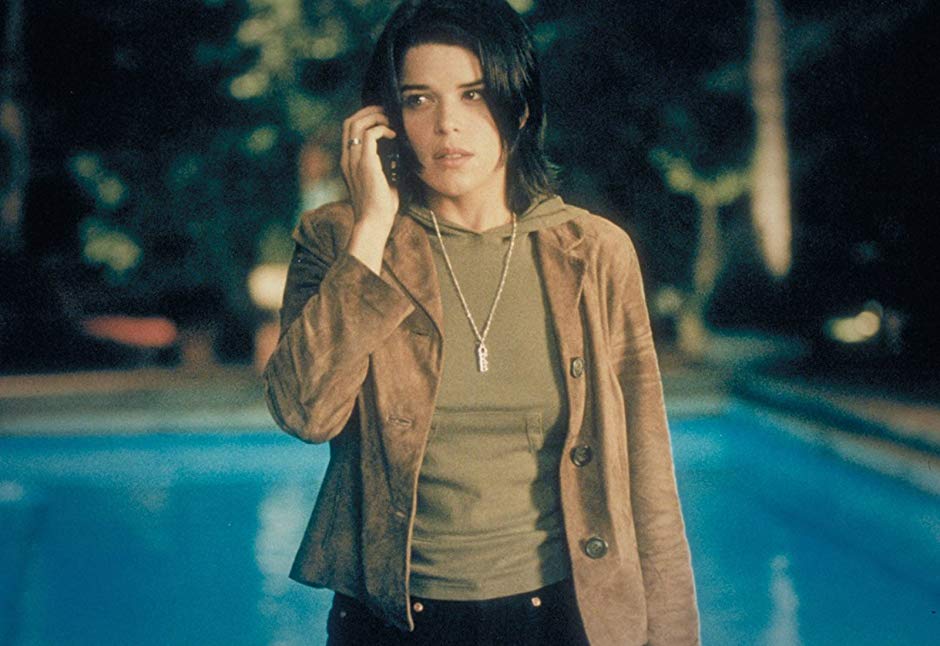 2. NEVE CAMPBELL IN SCREAM
The Story: Playing by the rules helped Neve Campbell's character survive not one, but all four parts of slasher franchise Scream. But amidst the violence, she shone through as the powerful female lead to shrug of the 'damsel-in-distress' cliché and call out sexism in horror films – all while dodging a series of deranged killers. Exhausting, right?
The Look: Channel the 90s' Scream star with a light wash skinny fit jean paired with a classic denim jacket. Wear with minimal white trainers, a close-fit tee and a velour sweater wrapped around the waist for the full 90s effect.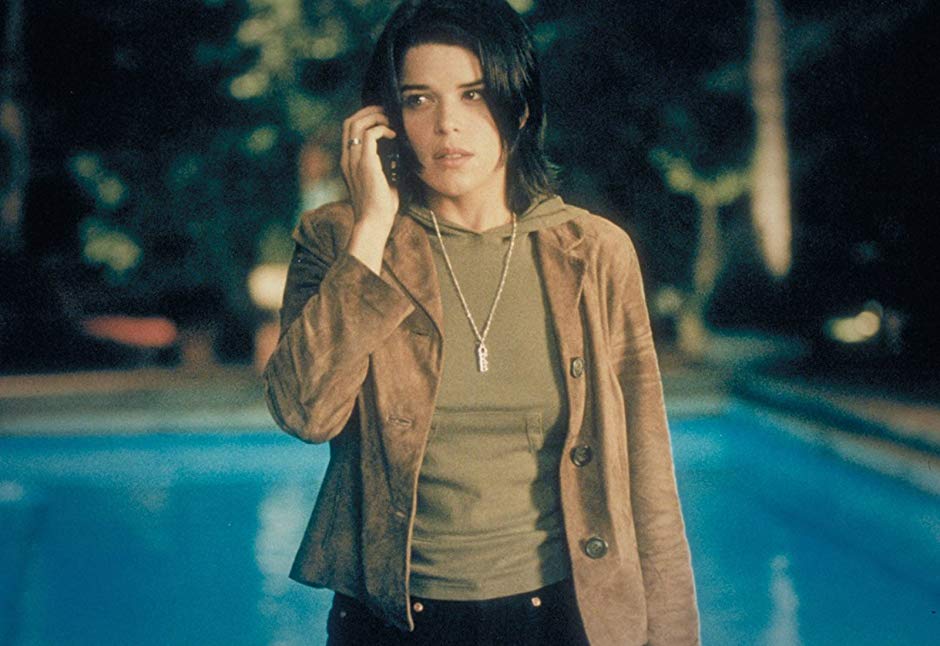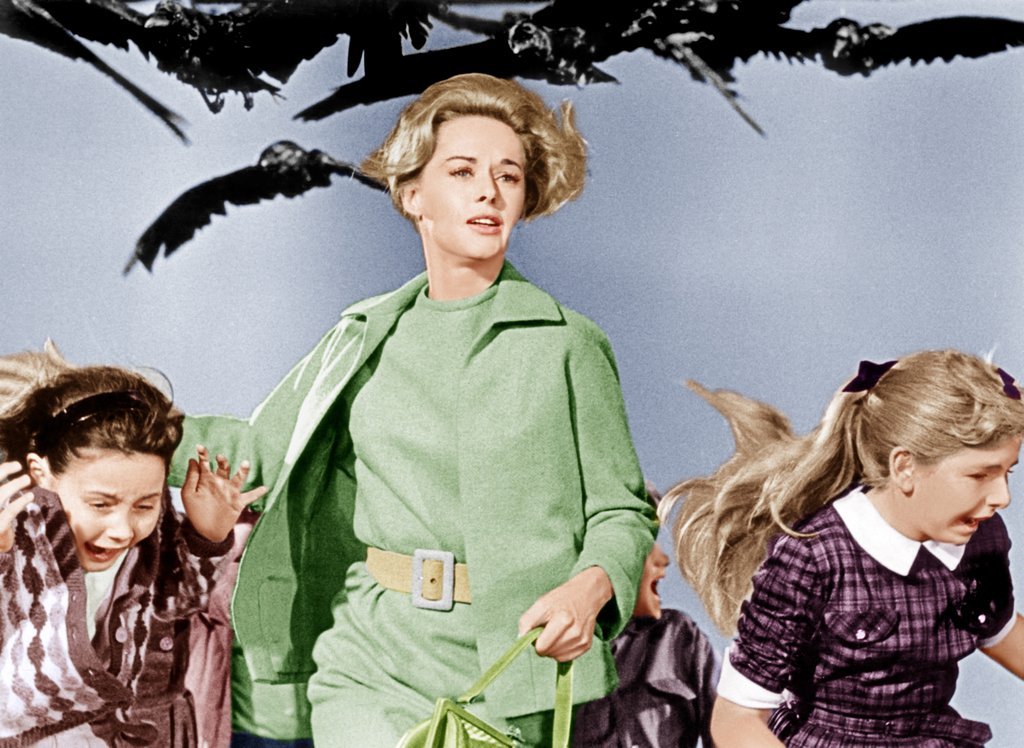 The Story: When a flock of inexplicably aggressive birds attacks a seaside town, doomed socialite Melanie Daniels (played by Tippi Hedren) holds her ground in Alfred Hitchcock's horror classic, The Birds. The film's iconic 60s style has as much influence as the story itself, with many designers referencing Tippi Hedren's outfits in their collections.
The Look: The iconic green suit: a woollen skirt and matching raglan-sleeve jacket, styled with a fur overcoat and gold necklace. The green colour of Hedren's suit was carefully considered by Hitchcock to evoke a nonchalant, cool quality against the small-town residents. Green not your colour? We suggest a classic silhouette in a neutral palette paired with subtle earrings and a silk headscarf to help recreate this famous 60s look.